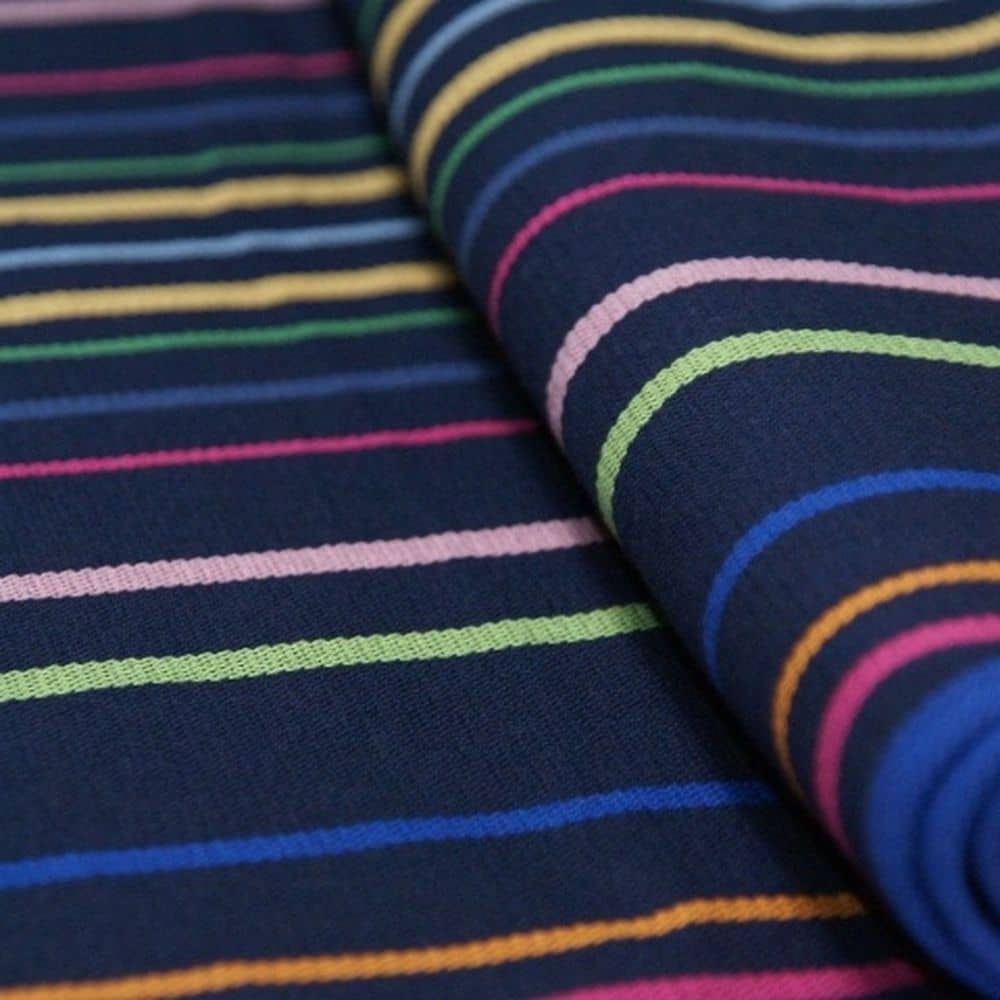 Description
Das Puppentragetuch - Geschenktipp für größere Geschwister. Es soll auch Erwachsene geben, die ein Puppentragetuch als Schal zweckentfremden.
Das Tuch ist halb so breit wie ein normales Babytragetuch.
Das Streifenmuster dieses Modells hat den Grundton dunkelblau, die Streifen sind blau, orange, rot, gelb, hellgrün, pink, rosa.
Das Gewebe ist durch die Kreuzköper-Bindung robust und elastisch.
Suitable Products
Suitable Products
Baby Wrap Sling Lisa
Narow stripes in blue, orange, red, yellow, light green and pink on a dark blue background. The medium weight cross twill fabric is robust and resistant and has good diagonal stretch. A wrap that ties easily and offers comfort and security for wearing newborns as well as toddlers.
DYADE Beachtowel Lisa
Das große Badetuch trocknet sehr schnell, lässt sich klein zusammenfalten und ist deshalb auch ideal, für Urlaub, Schwimmbad oder Sauna. Aus saugfähigem und pflegeleichtem Baumwoll-Waffelpikee ist es so groß, dass es auch bequem als Liegedecke genutzt werden kann. Größe: 130cm * 100cm