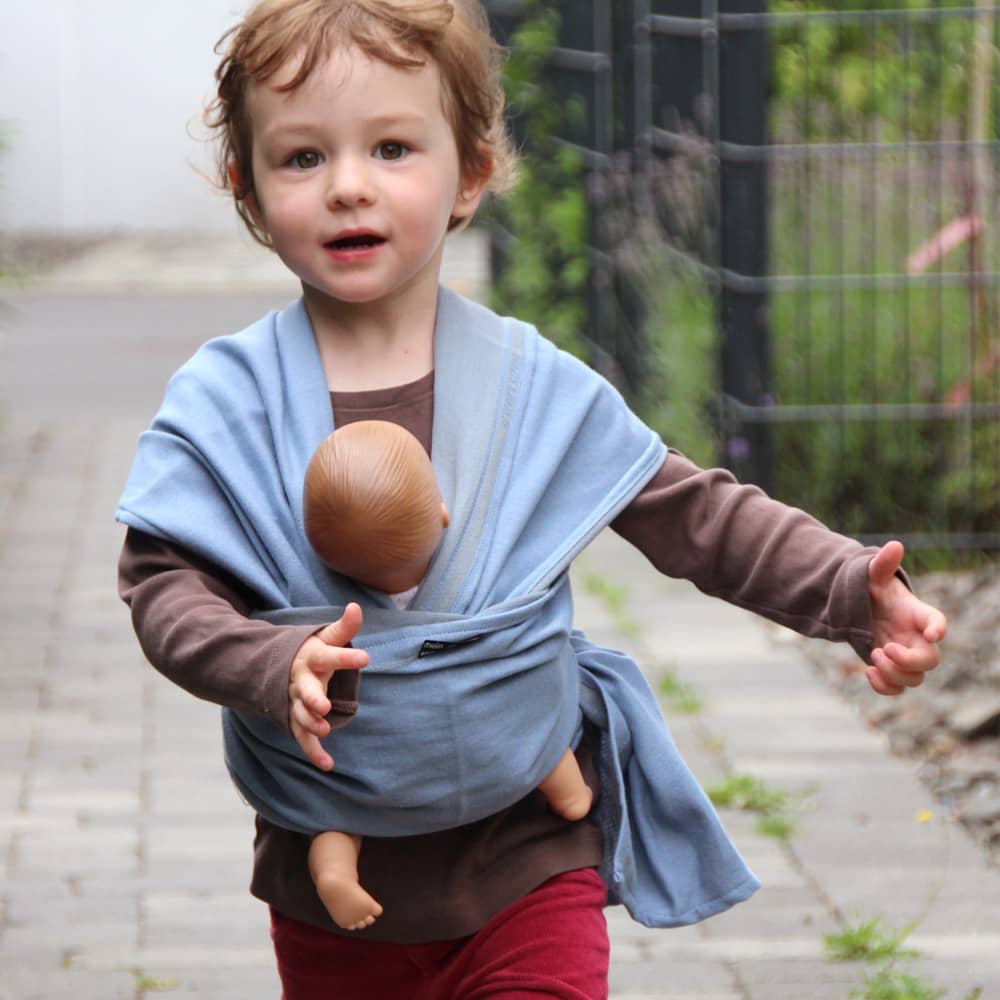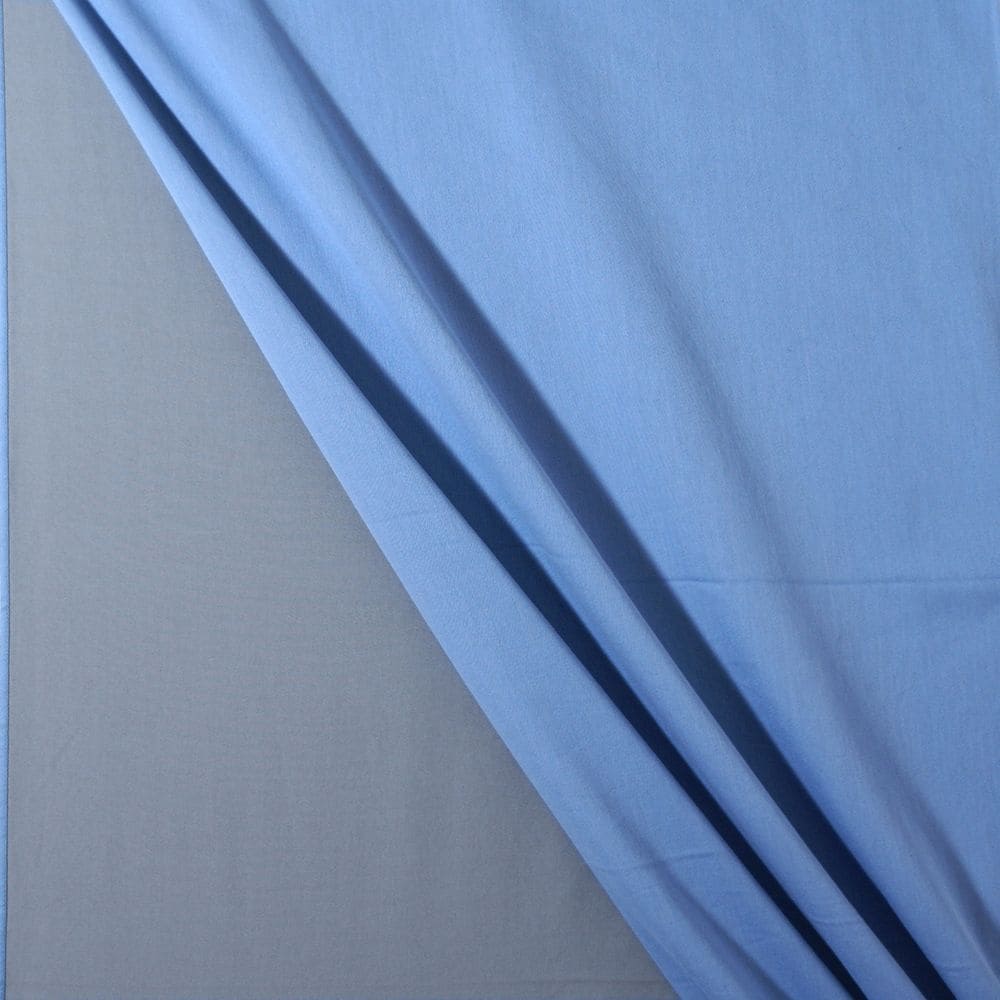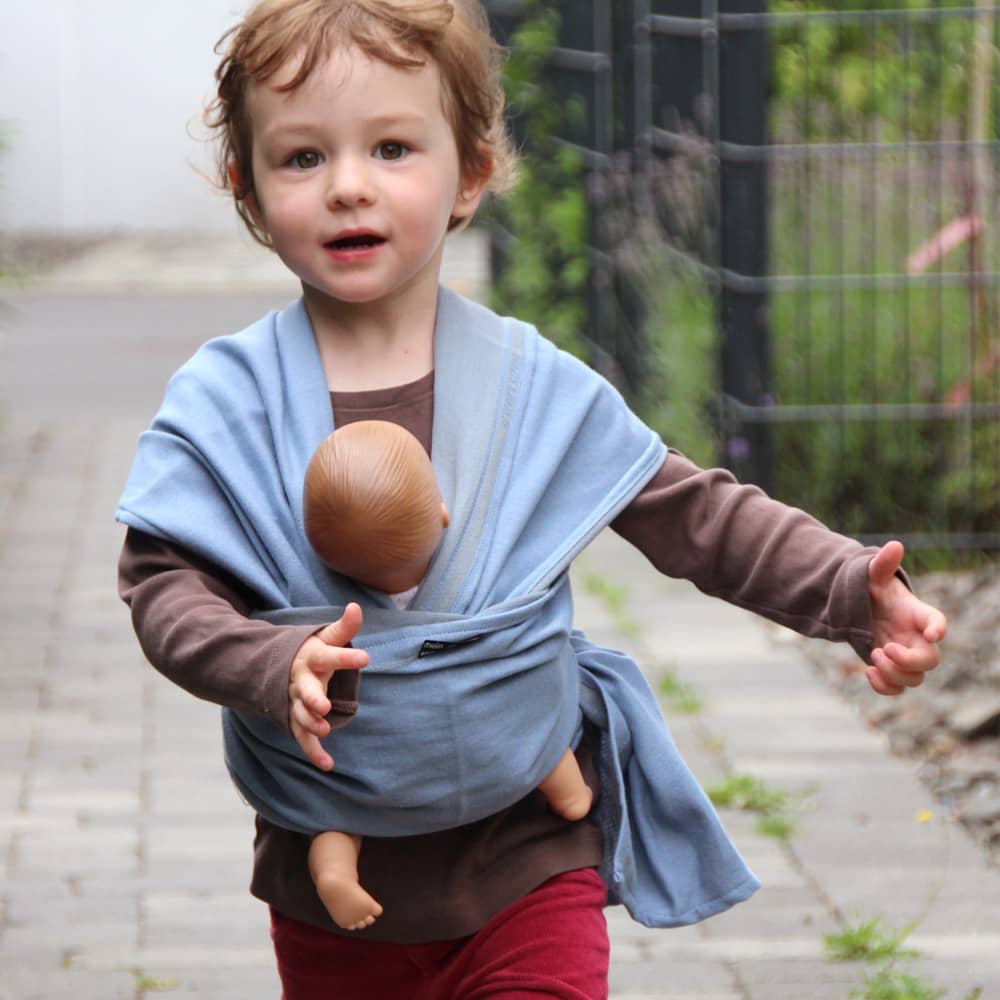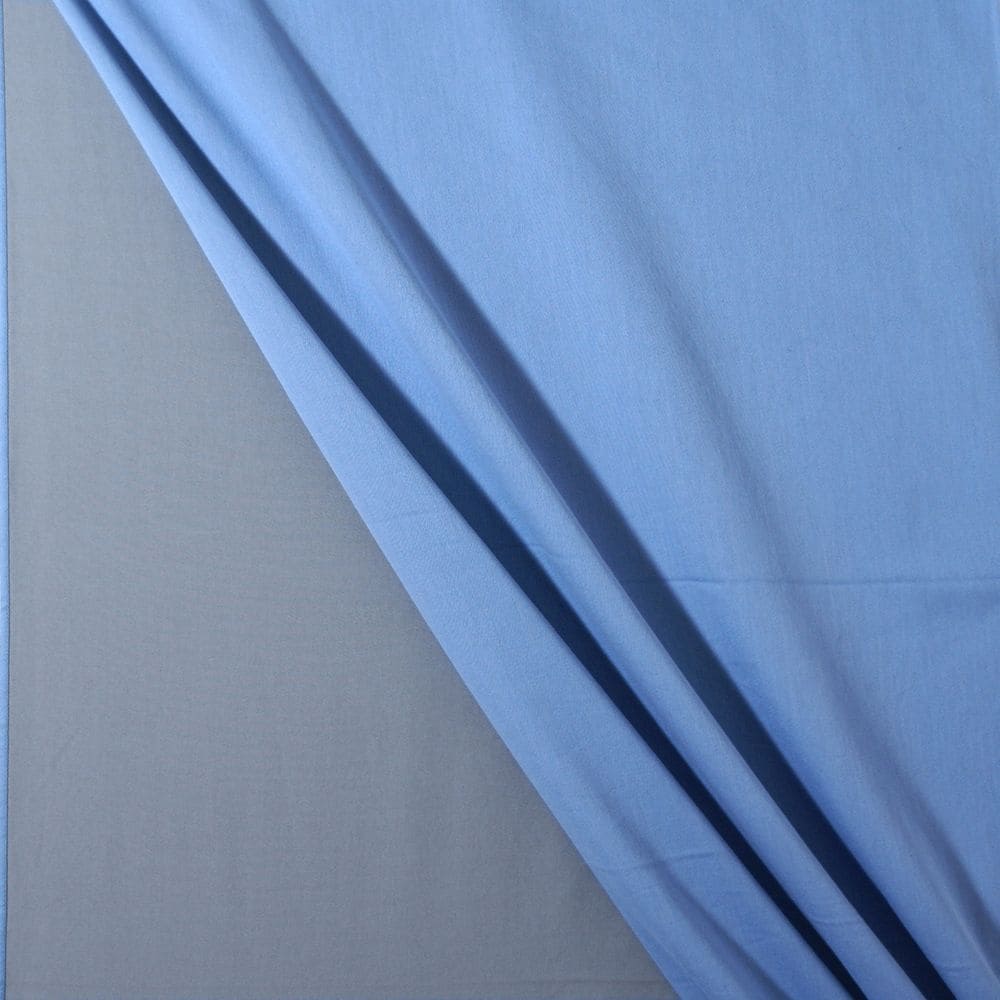 Description
Makes a perfect gift for an older sister or brother. Grown-ups will love to wear it as a shawl.
The doll sling is only half as wide as the baby wrap sling.
Material & properties
Color: Light Blue, Silver-Grey
Length: abt. 300 cm
Material: 100 % Organic Cotton
Surface weight: 180 g/m²
Vegan: Vegan

Washing & care instructions
Washable: Up to 60°C, Gentle Cycle, Slow Spin Speed

Please follow our DIDYMOS Care Tips to make your DIDYMOS model last for many years.
Suitable Products
Suitable Products
DidySling Doubleface Robert
Handy and lightweight, a ring sling for quick and easy use. Available in all Didymos fabrics/patterns as well as in two different shoulder types: pleated (S) or not pleated (R). To know more, please read our explanations. DidySling model Robert made from double face fabric featuring an unpatterned, plain design, one face in light grey, the other in light blue.
Didy Meh-Dai (DidyTai) Doubleface Robert
One-size Baby Carrier of supreme comfort, very supportive and easy to put on. Made of the same fabric as Didymos Baby Wrap model Robert Double Face fabric, unpatterned, plain design, one face in light grey, the other in light blue.
Backpack Doubleface Robert
Looking for a unique backpack that holds your DIDYMOS Wrap Sling, DidySling or Didy Meh-Dai (DidyTai)? Then you will love our functional little backpacks that are made from the same beautiful organic fabrics as the DIDYMOS Baby Wrap Slings. They measure 35 x 28 cm and are designed to hold your baby carrier or other useful things that you need when you go to the market, the beach or around the world. They are available in many DIDYMOS colours and patterns..