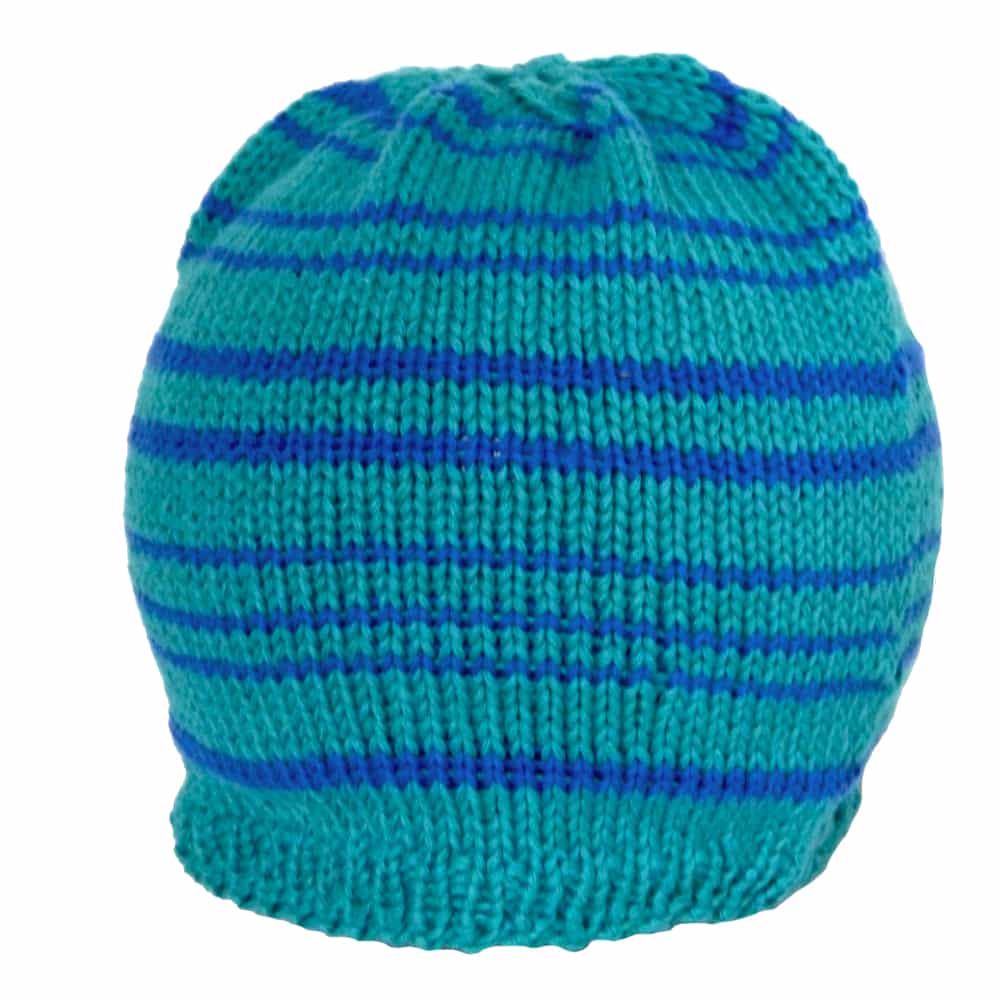 Description
Hand-knitted baby hat
Fits for a head circumference of 45 to 50 cm. Made from the same 100% bio cotton yarns as our wraps, dyed with non-toxic dyes.
The bonnets are available to match the colours of our baby wraps. .
Single or multi-coloured according to the pattern of the wrap fabric.
Washing & care instructions
Washable: Up to 40°C, Gentle Cycle

Please follow our DIDYMOS Care Tips to make your DIDYMOS model last for many years.
Suitable Products
Suitable Products
Baby Wrap Sling Prima Emerald
Woven wrap with a two-coloured pattern: dark green thread for the warp, blue thread for the weft, the edges are green.The PRIMA pattern is woven into the fabric and is the same on both sides, the colours are inverted. This fluffy soft Jacquard fabric is very tear-proff, it stretches diagonally offering optimal support and comfort when tied around you and your baby.Click here to view detailed care instructions.
DidySling Prima Emerald
Handy and lightweight, a ring sling for quick and easy use. Available in two different shoulder types: pleated (S) or not pleated (R). To know more, please read our explanations regarding the two shoulder versions.DidySling PRIMA EmeraldTwo-coloured pattern: dark green warp thread, blue tweft thread, the edges are greenThe pattern is WOVEN into the fabric and is the same on both sides, the colours are reversed.Click here to read our detailed care instructions.
Doll Sling Prima Emerald
Doll Sling - makes a perfect gift for an older sister or brother. or, for grown-ups, a beautiful shawl as well. The doll sling is only half as wide as the baby wrap sling. Length abt. 320 cm.