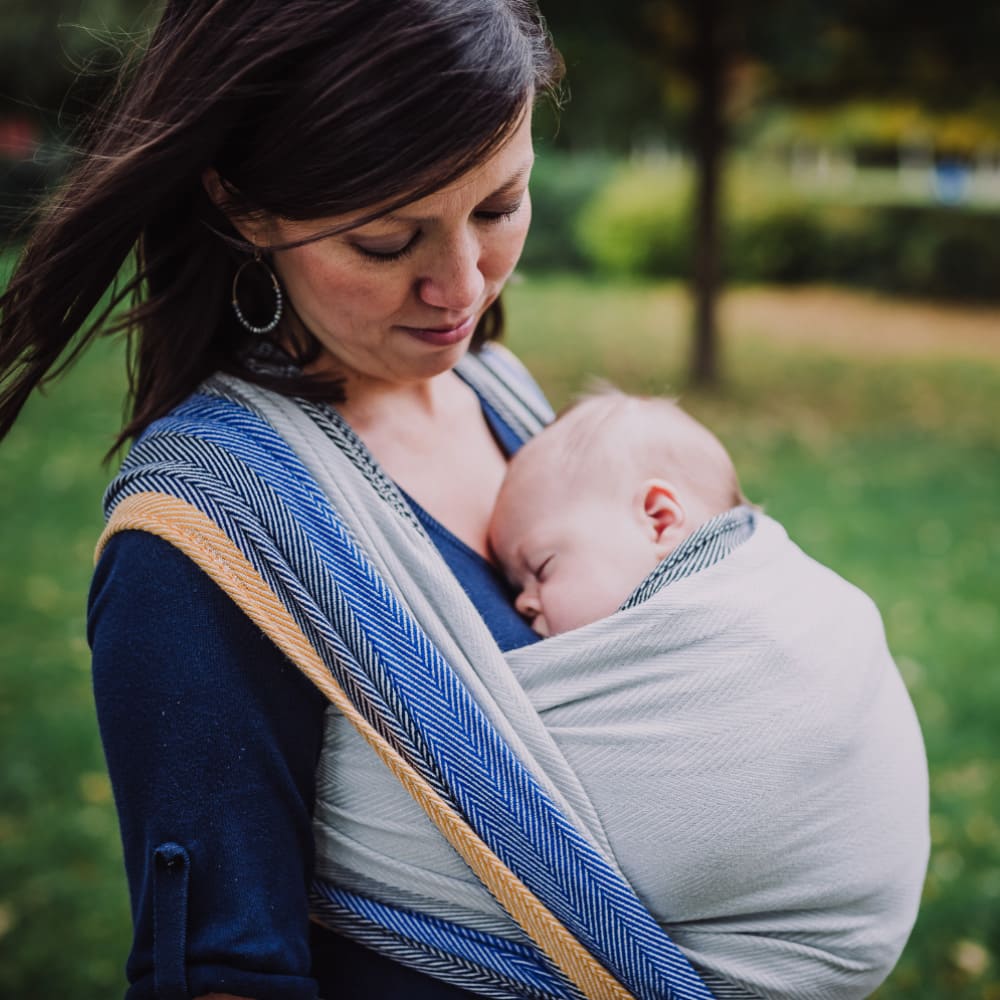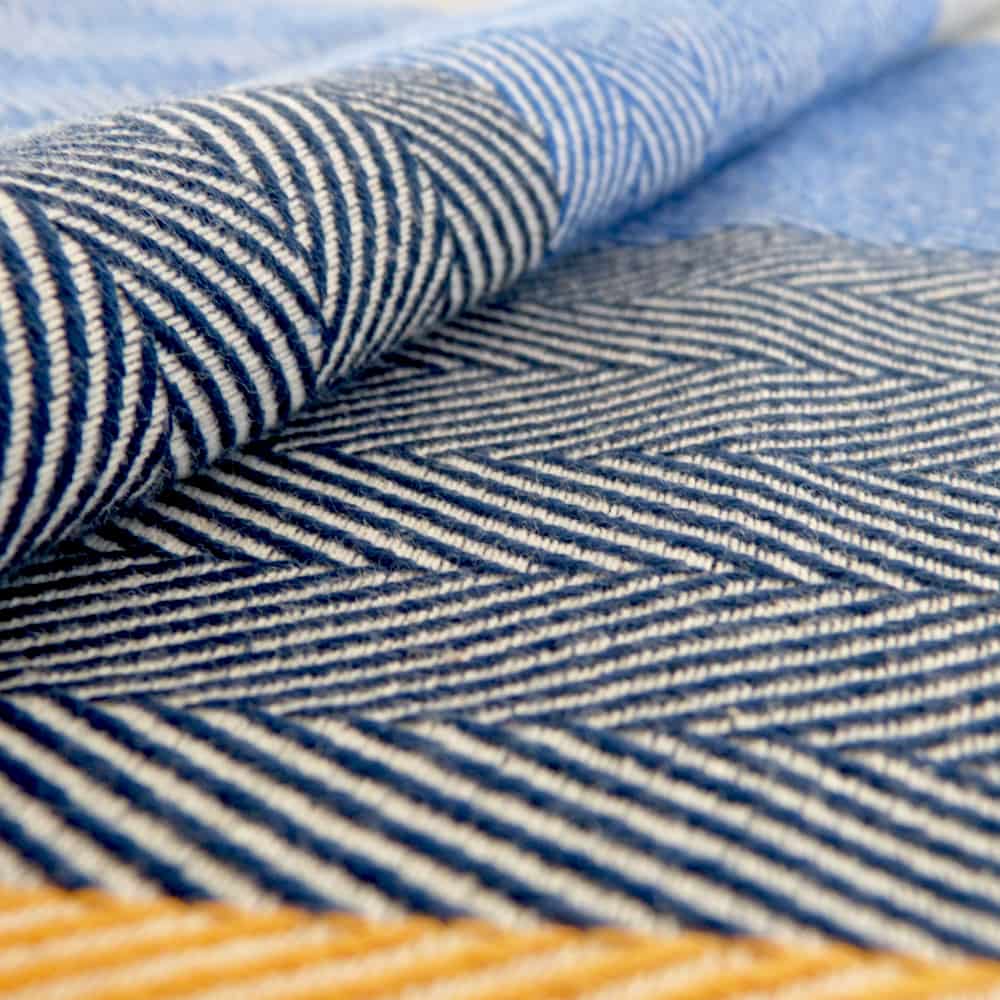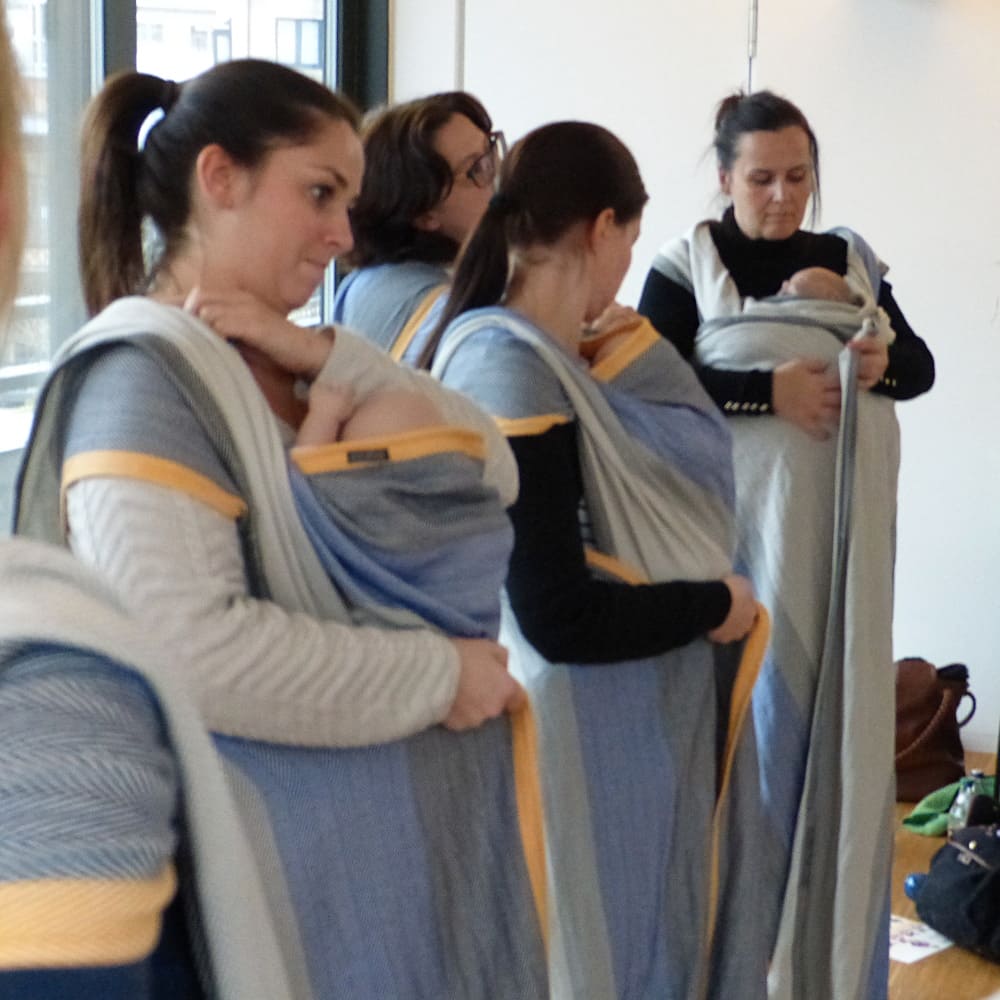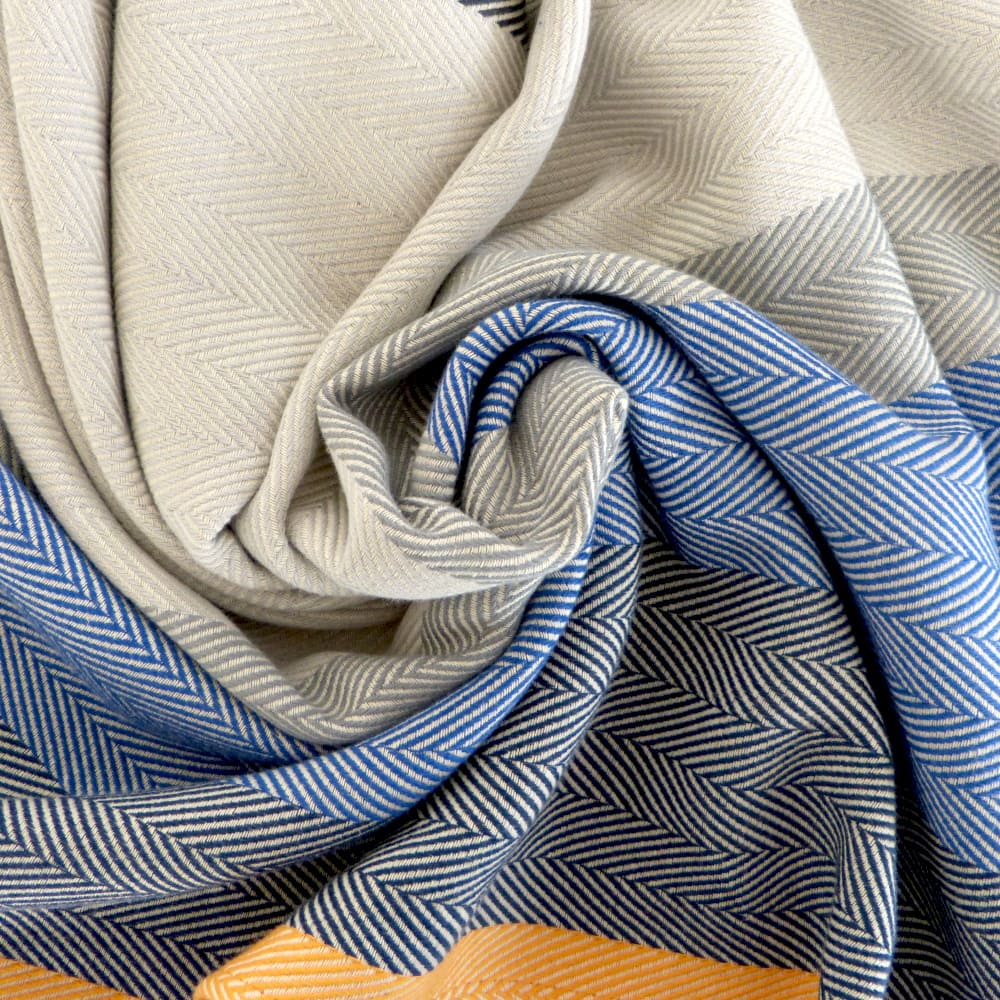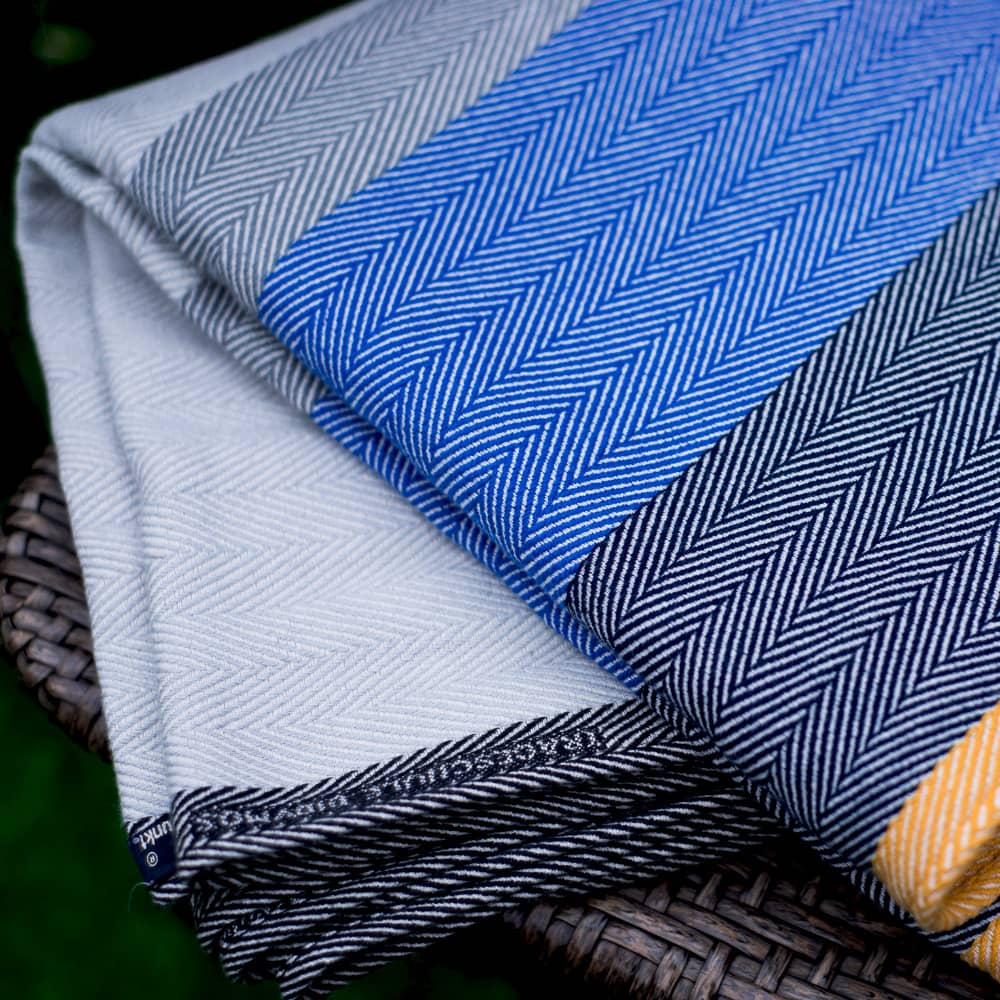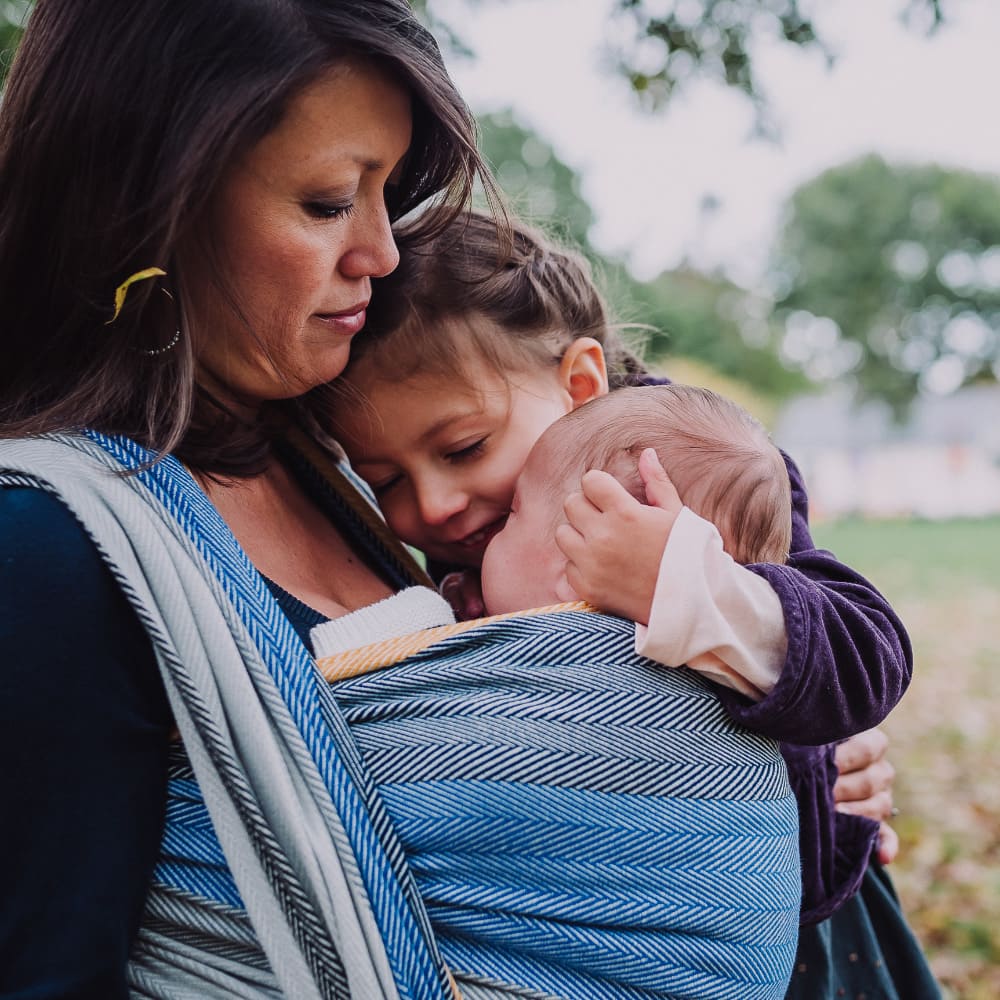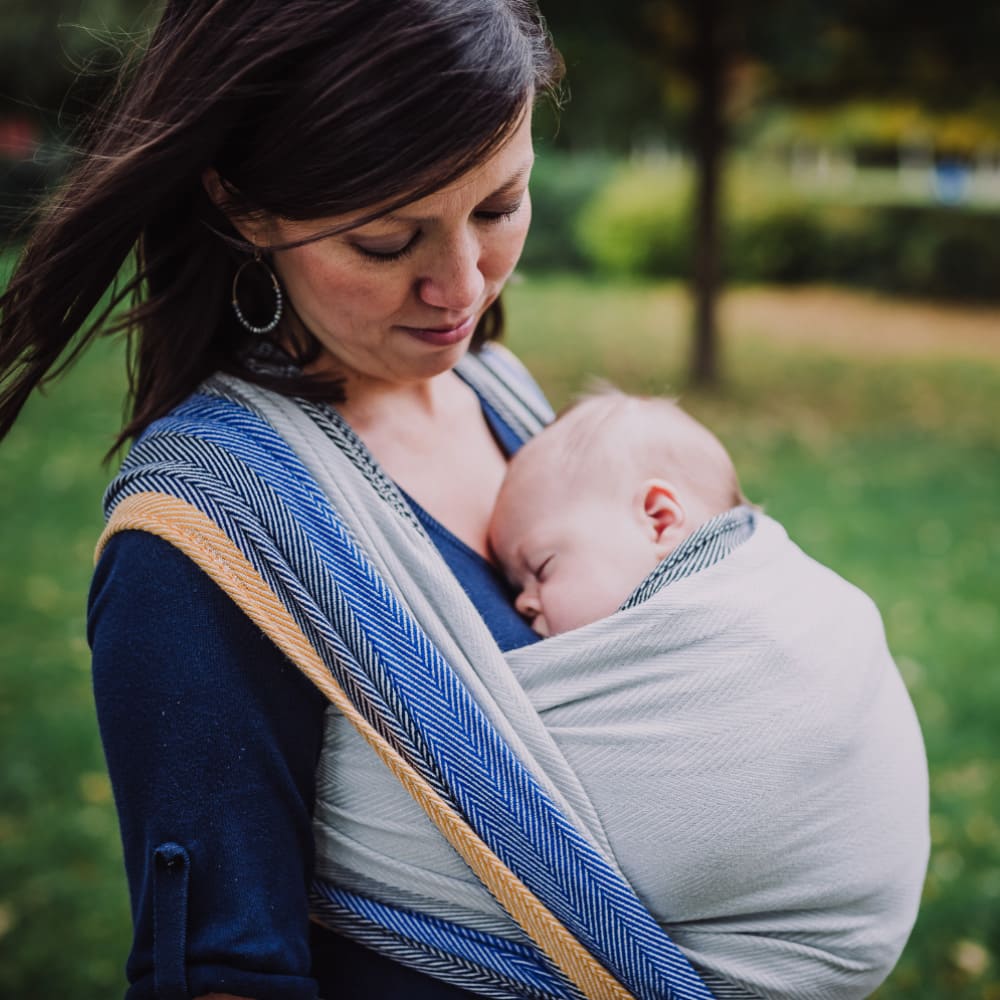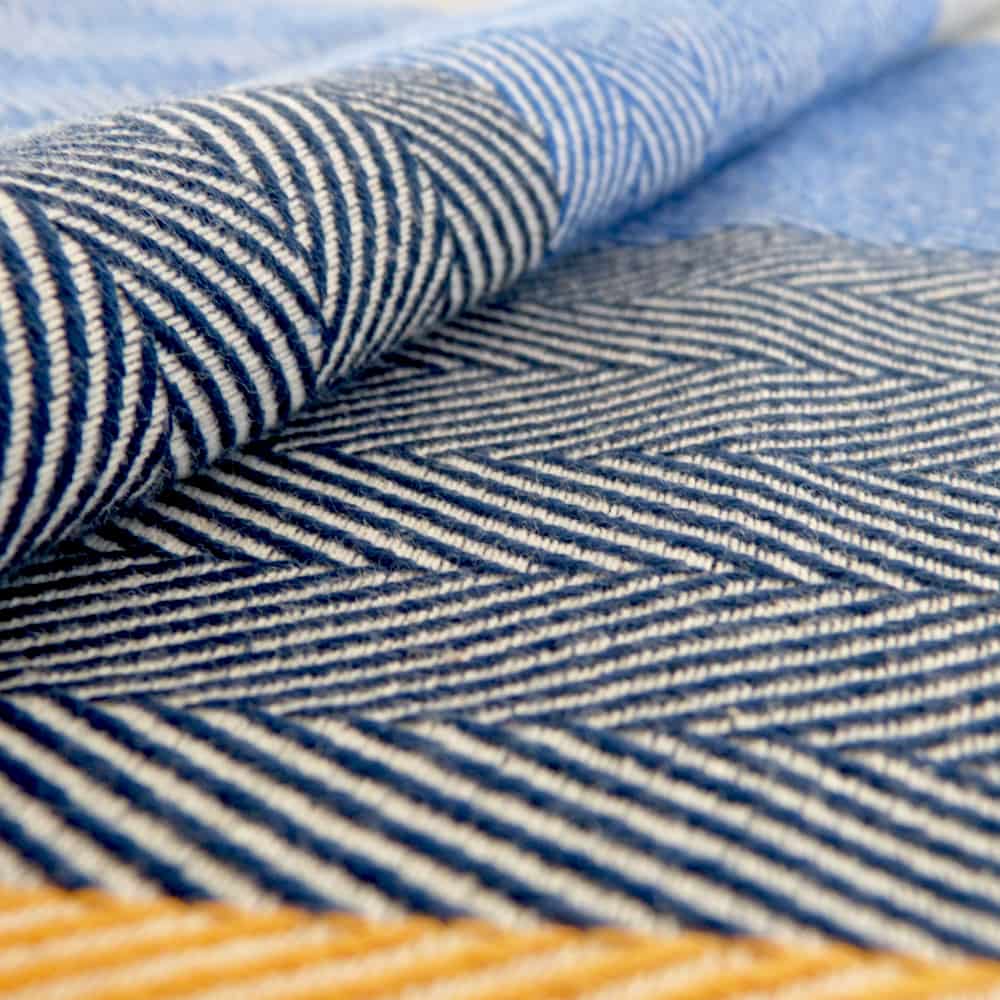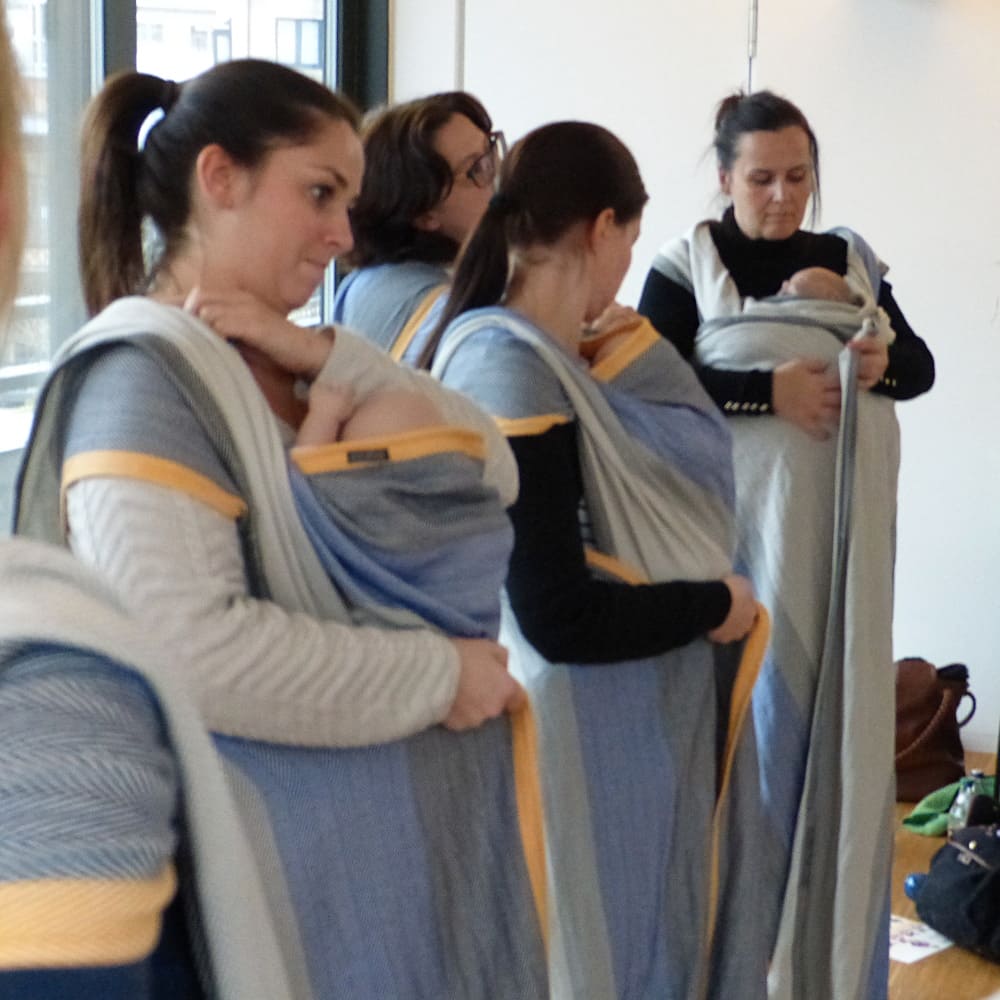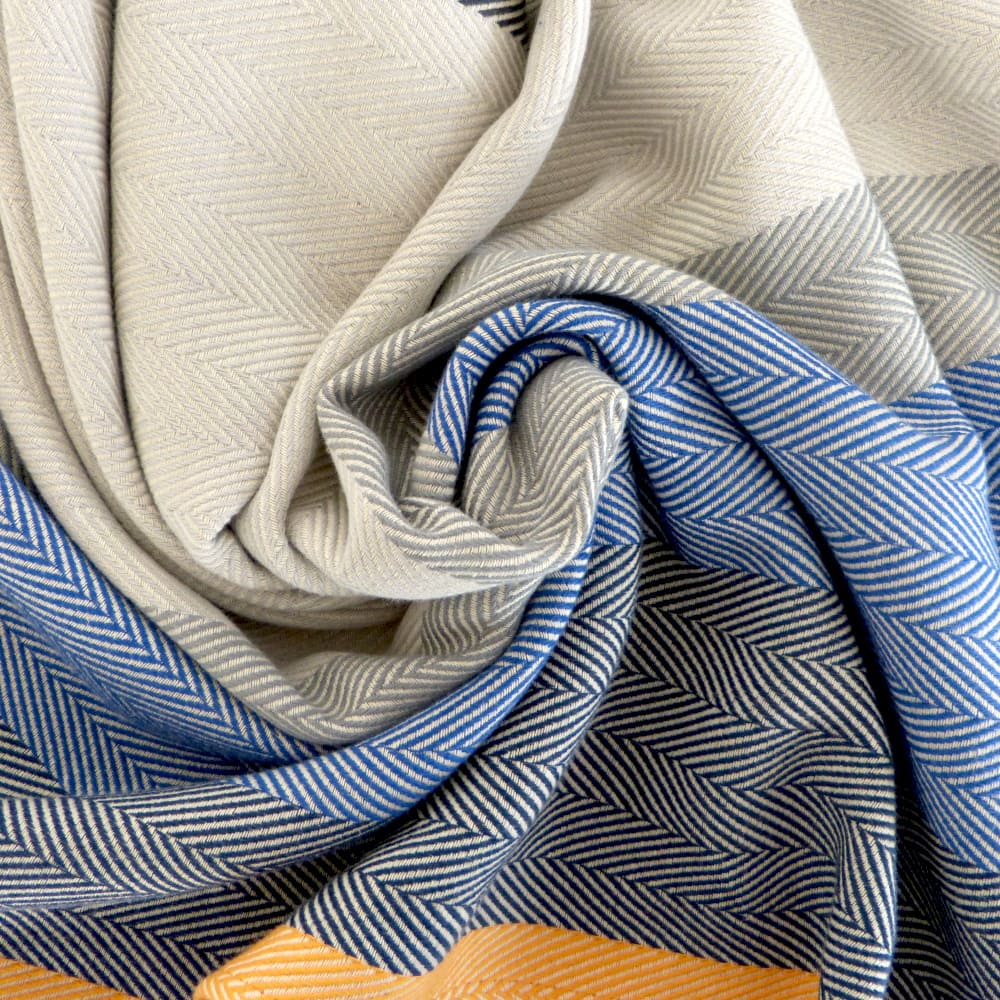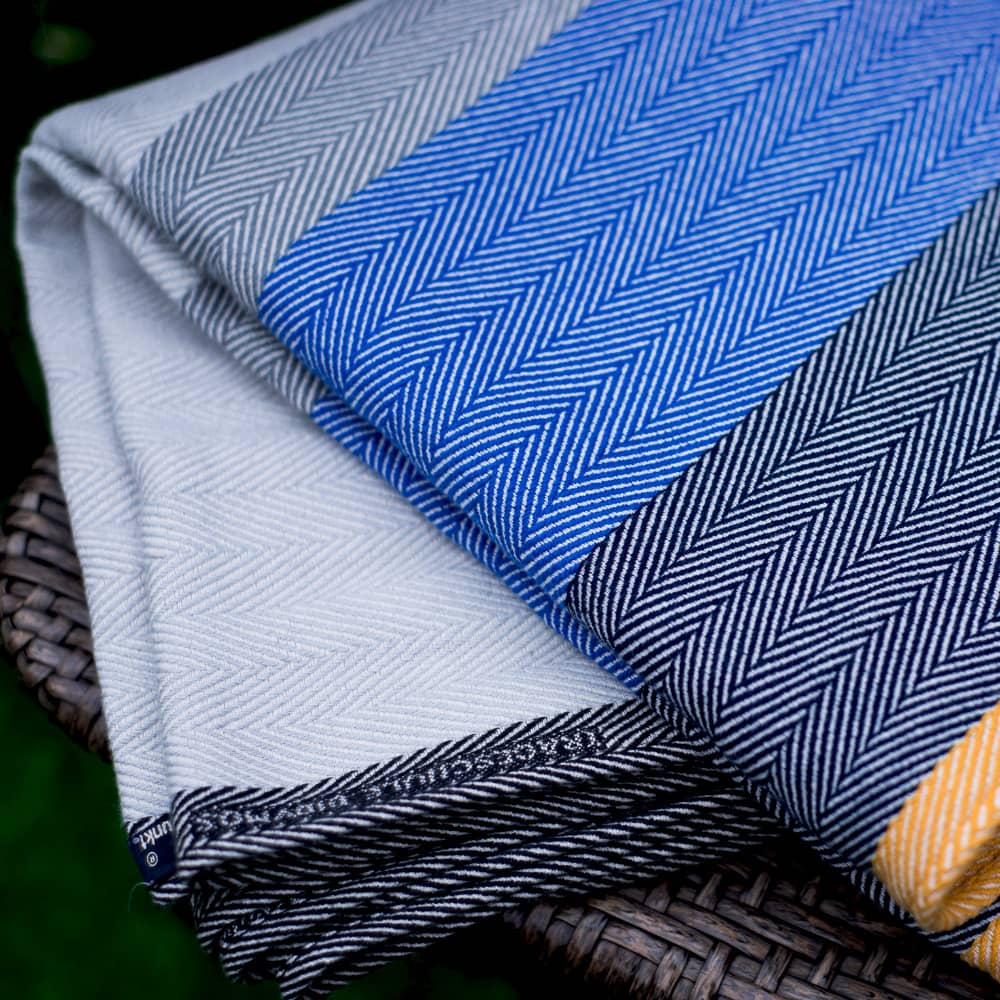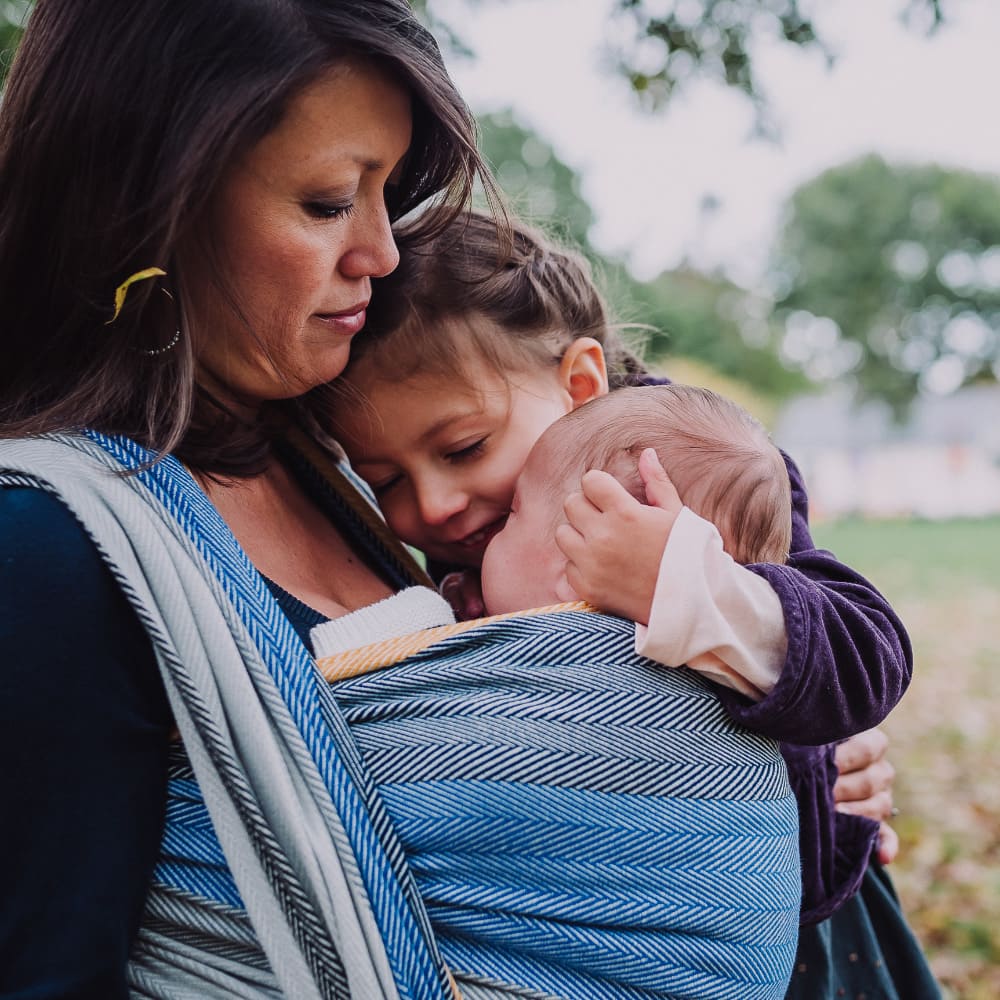 Baby Wrap Sling Lisca Trageschule Didymos
Description
A wrap that unites all features to make it a perfect wrap for teaching and learning!
The pattern is a classic herringbone and the nature of the weave adds depth to the surface and creates a slightly grippy fabric texture that holds knots firmly in place.
Alternating yarns of different colours, the warp interweaves with contrasting white weft yarns to create stripes running through tones of grey and blue, yellow and white. A striking yellow stripe and differently coloured edges are suited to give orientation and make wrapping easy right from the start.
Made from 100% organic cotton and absolutely free from any harmful substances.
A medium weight wrap, featuring a diagonal stretch that is characteristic for all Didymos wraps, it is comfortable to handle and to tie. All carries stay in place and a newborn can cuddle up against mom or dad for hours whereas an older child will find enough support to enjoy a safe ride on your hip or back.
Material & properties
Age of child: From Birth
Color: Anthracite, Blue, Yellow, White
Different Edges: Yes
Material: 100 % Organic Cotton
Surface weight: 210 g/m²
Vegan: Vegan

Washing & care instructions
Washable: Up to 60°C, Gentle Cycle, Low Spin Speed

Please follow our DIDYMOS Care Tips to make your DIDYMOS model last for many years.
---
Hat mir im Kurs geholfen, den Überblick zu behalten, obwohl ich davor noch nie gebunden hatte. Lisca typisch kuschelweich. Musste nur weiterziehen, weil ich es bunter haben wollte. Nur im Hochsommer war es mir zu warm damit. Da nehme ich mein Prima mit Hanf oder die Leinentücher.
Ein richtig tolles weiches Tuch. Hilft einem beim Binden sehr den Überblick über die kopf- und fußkante zu haben und ist als vorführtuch super geeignet und auch für Anfänger leicht zu binden.
Das Trageschulen Tuch ist durch die verschiedenen Farben und seiner Haptik wirklich ideal für alle Anfänger und Tucheinsteiger. Ich benutze es sehr gerne in meinen Trageberatungen und bislang sind alle Eltern damit zurecht gekommen. Sofort einsatzbereit, kein Weichkuscheln nötig.