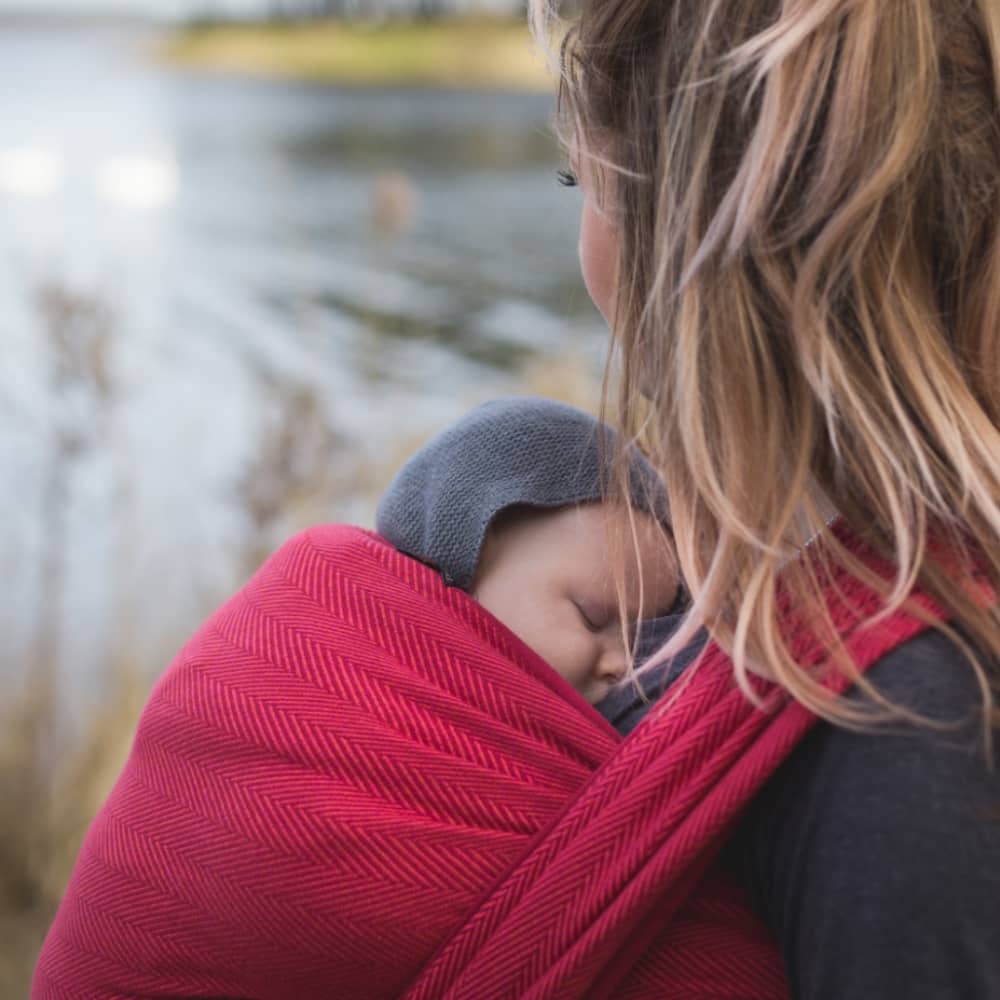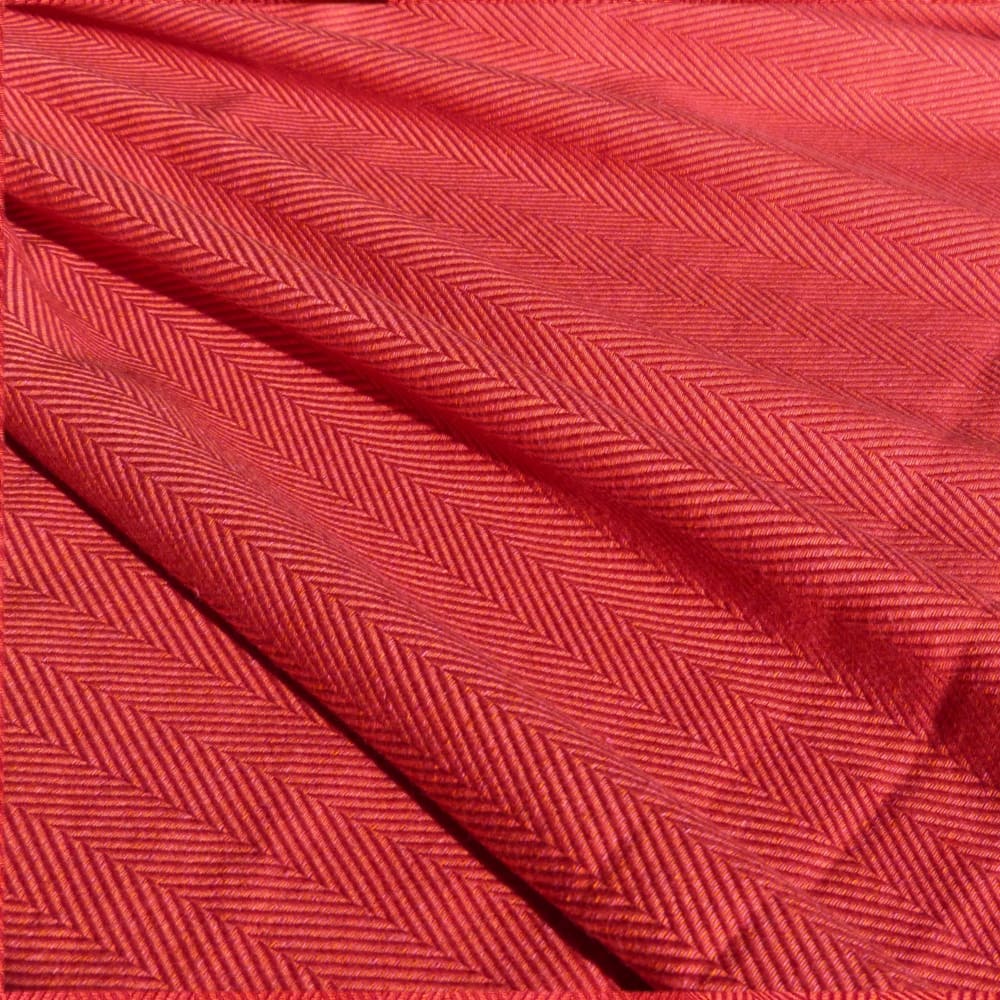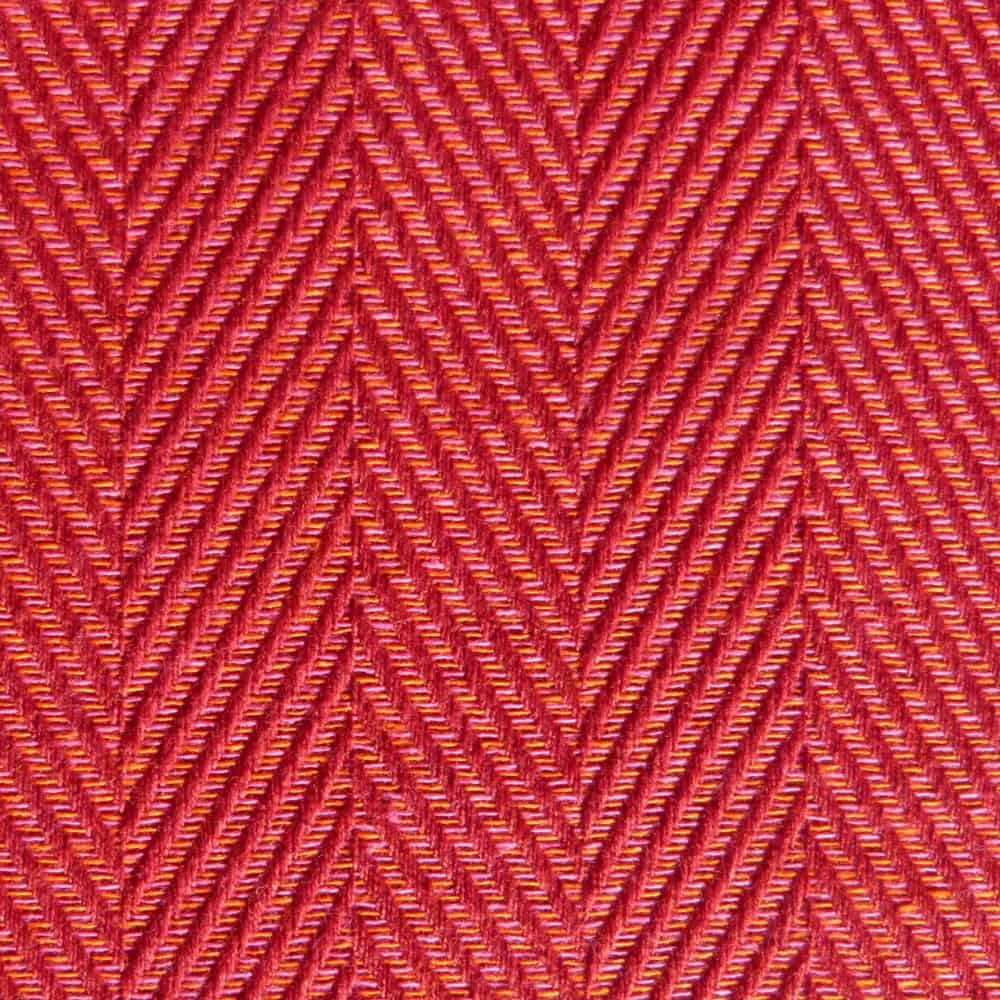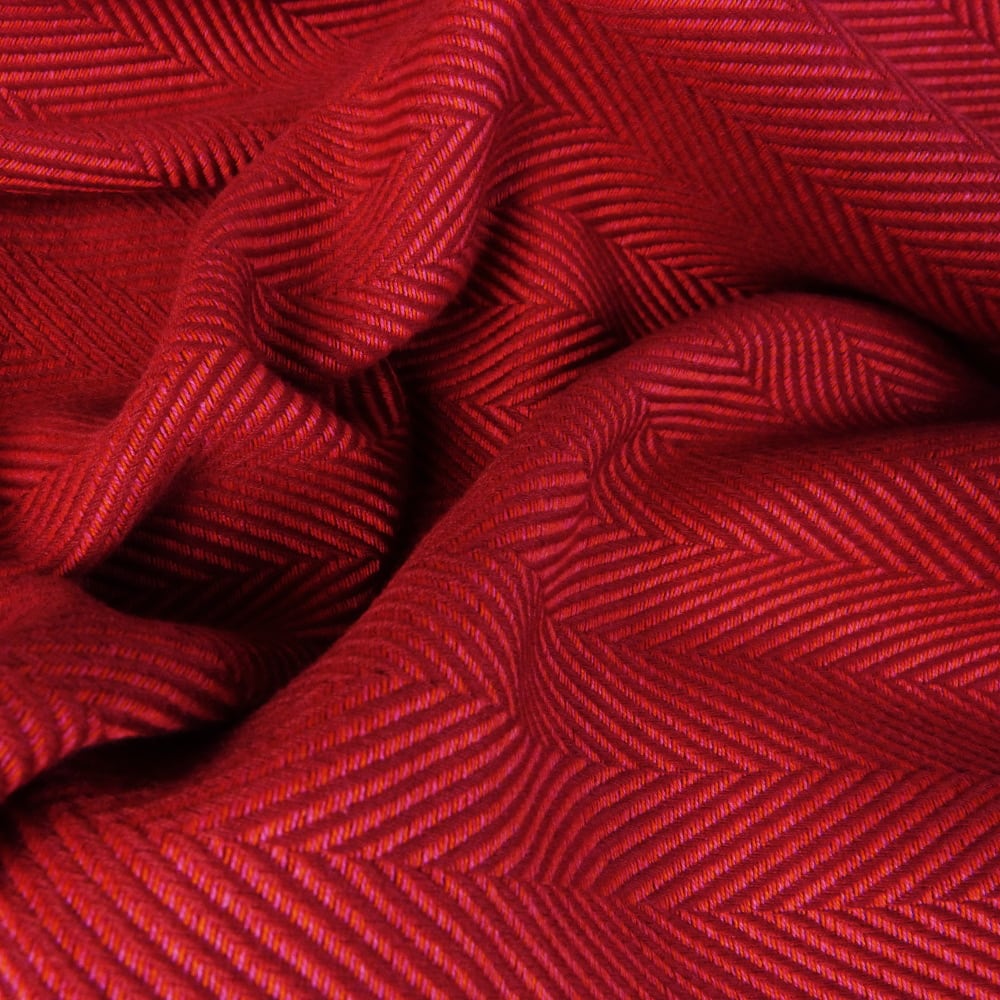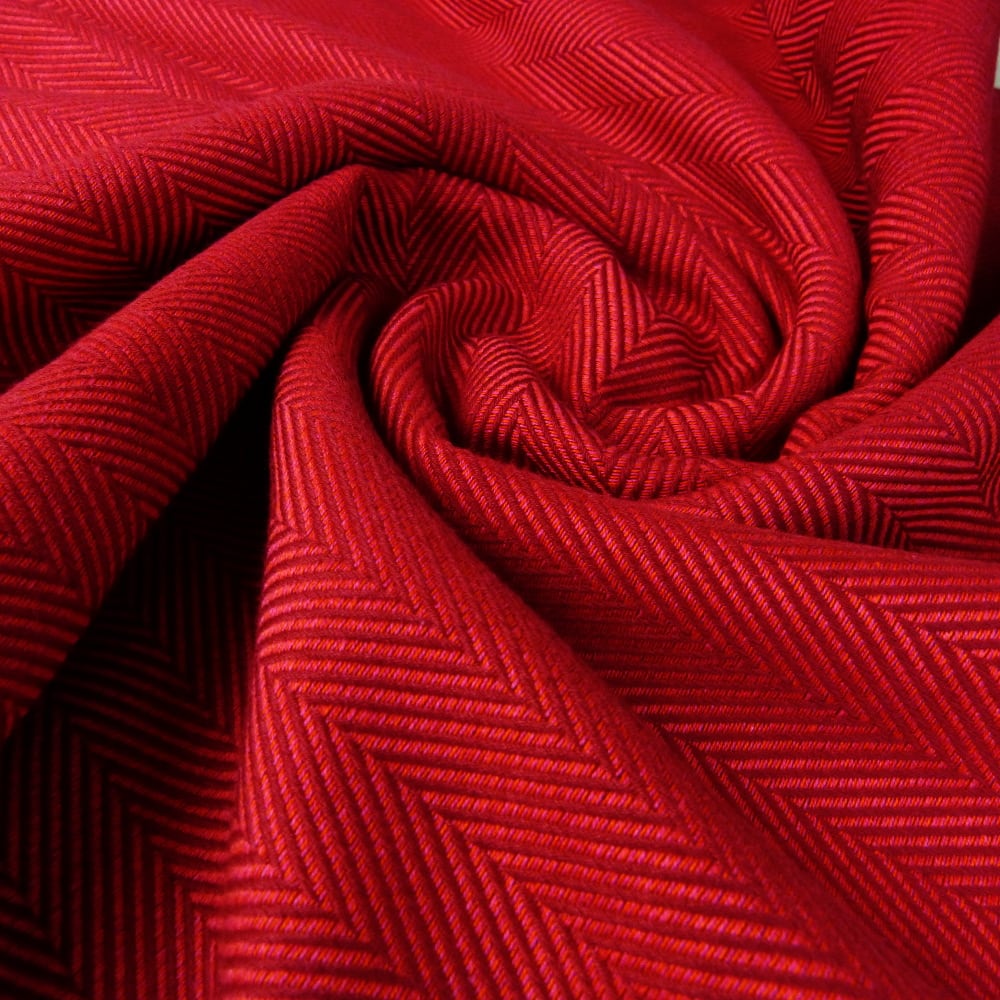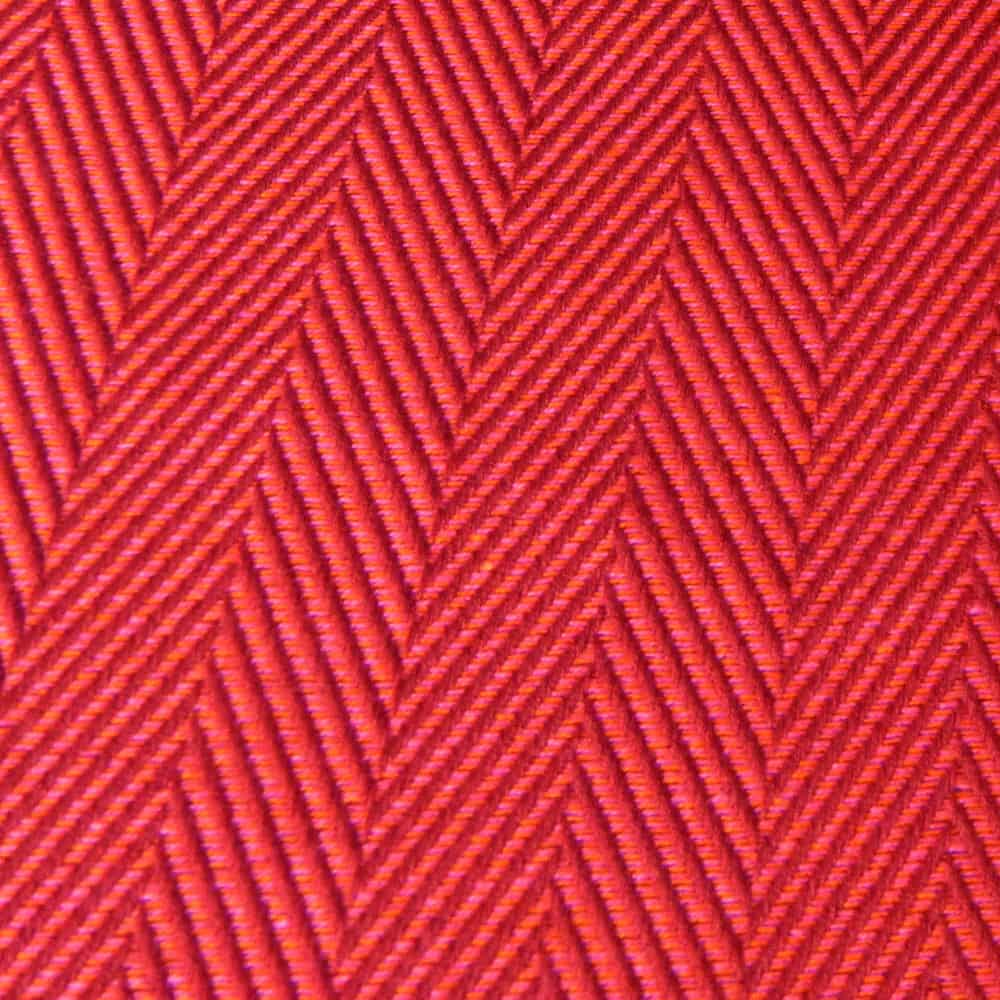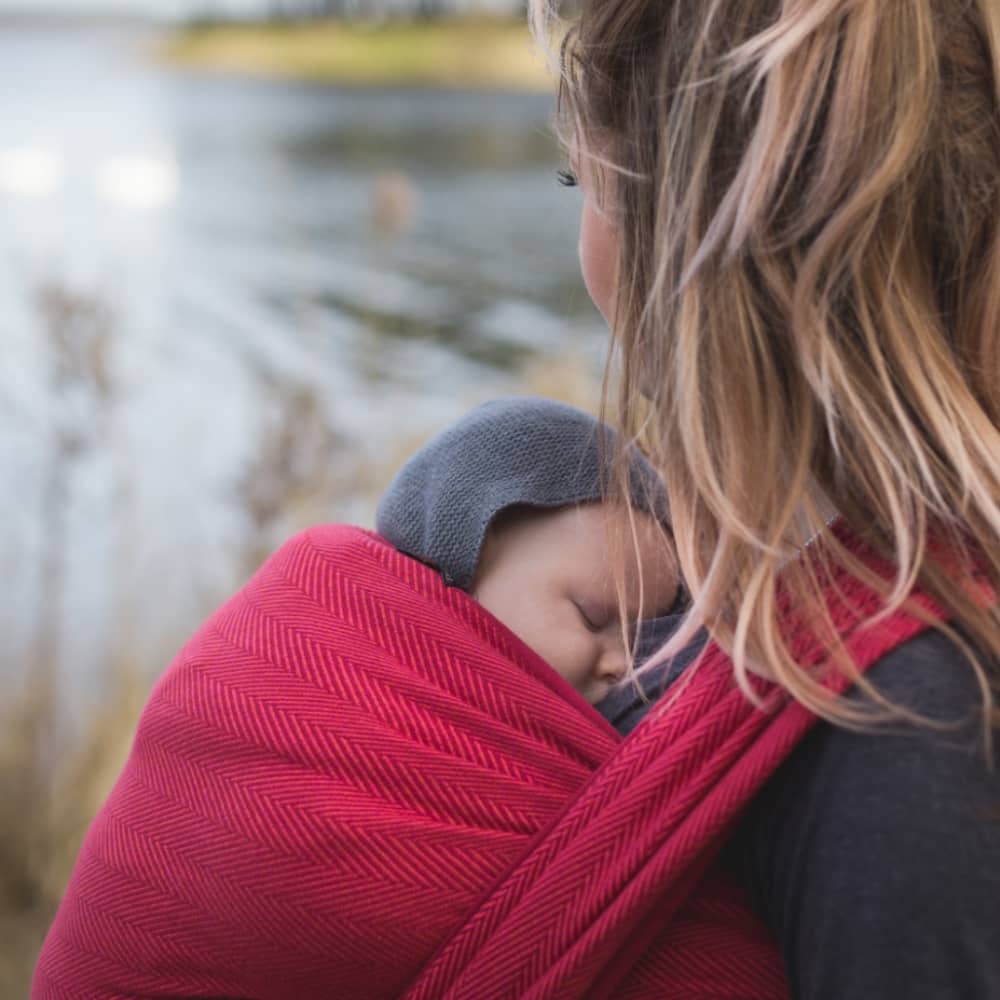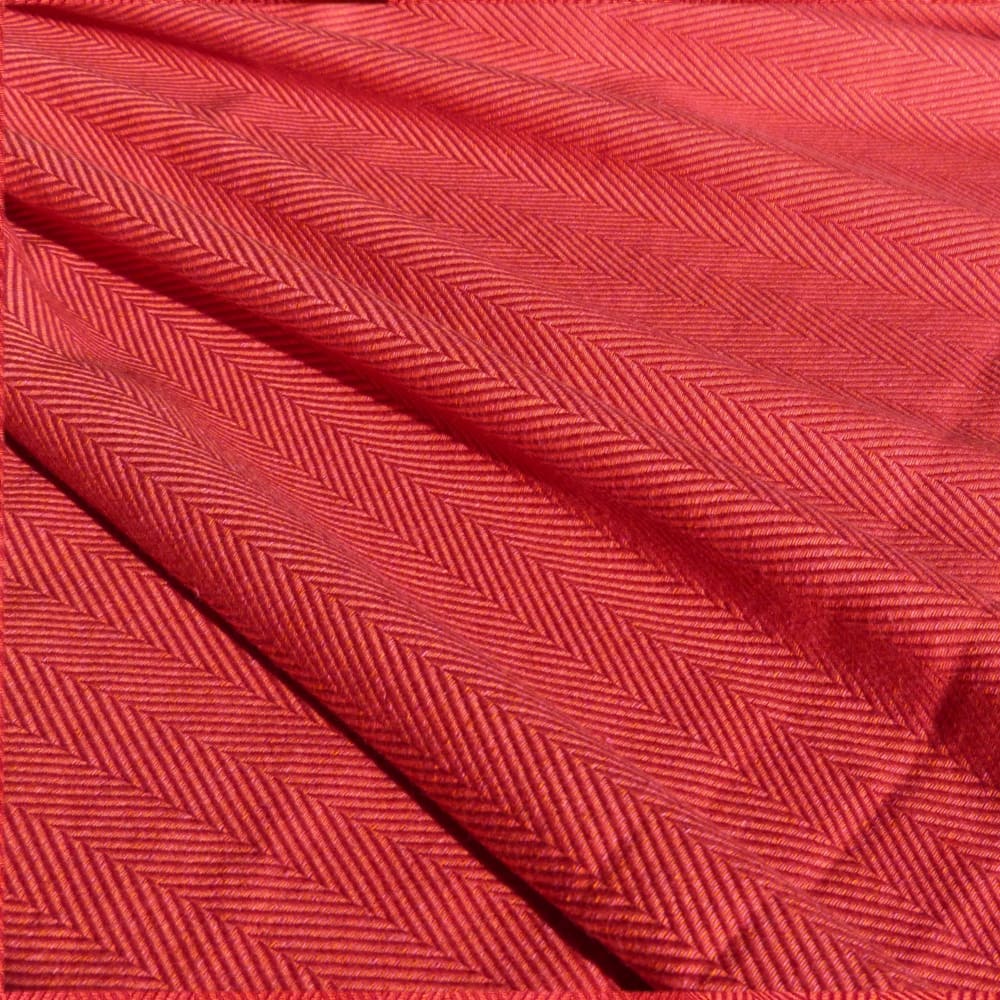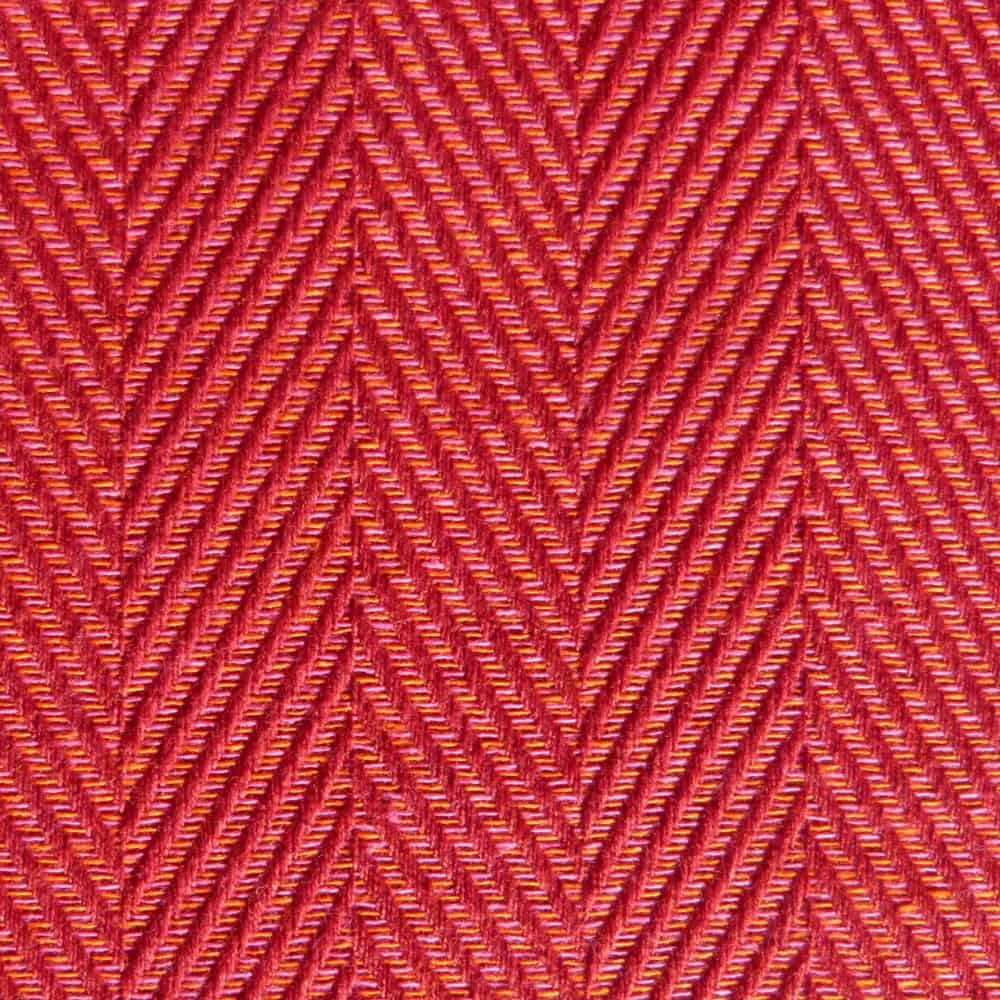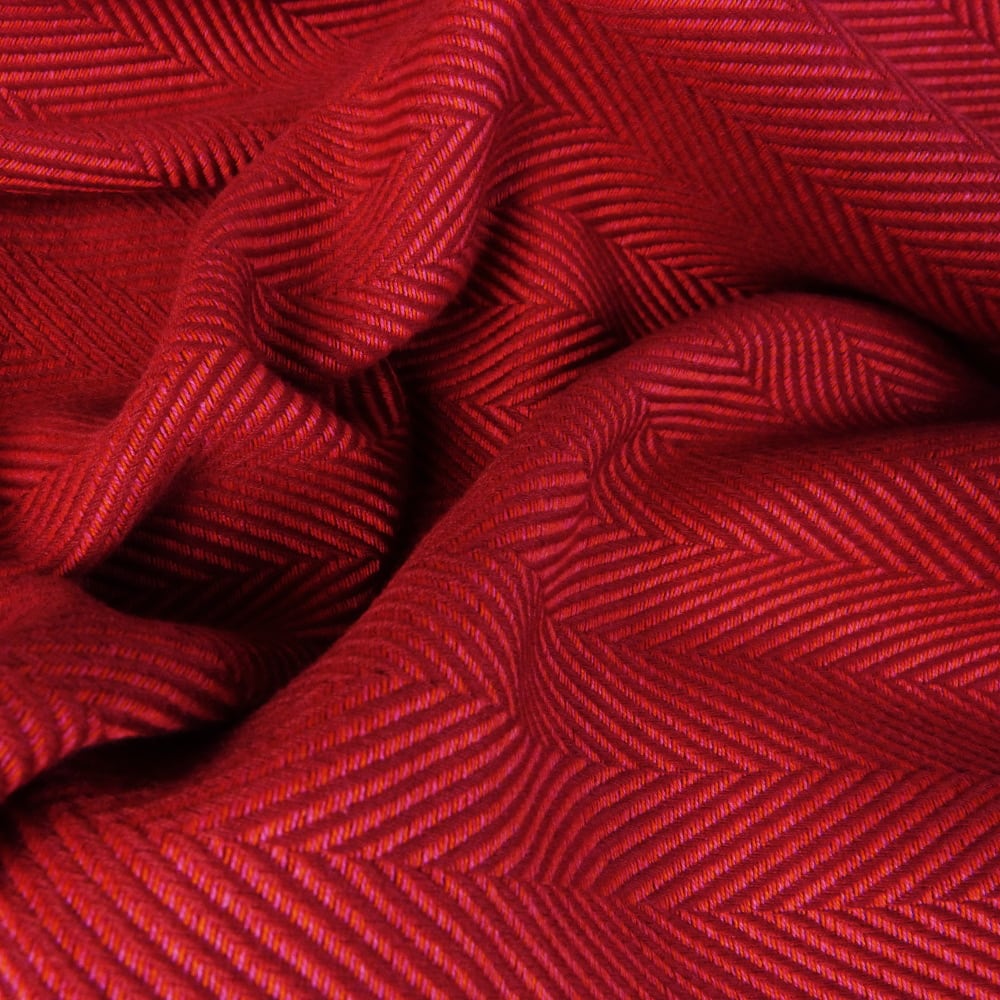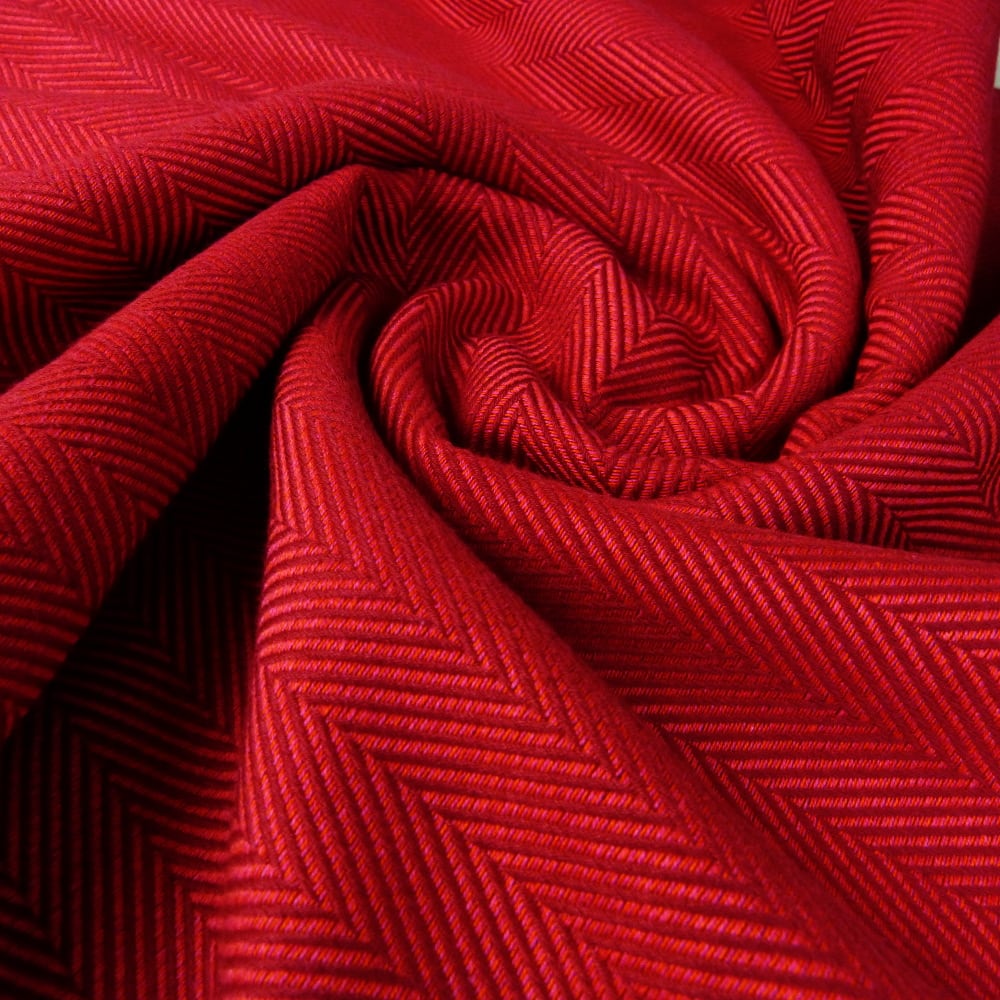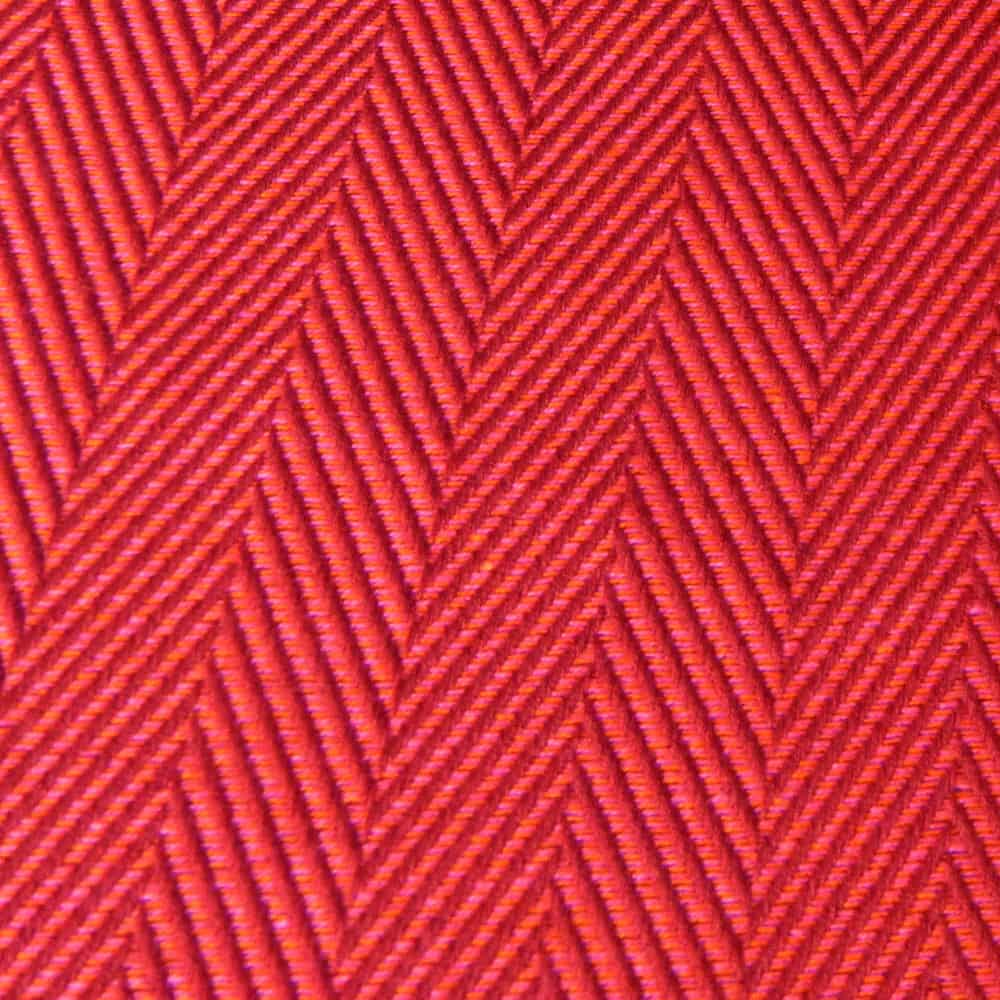 Baby Wrap Sling Lisca Burgund
Description
A very lightweight wrap featuring the Lisca pattern. This time we used dark red threads for the warp and orange and cyclamen for the weft to accentuate the pattern. A particularly fine, soft and supple fabric which is ideal for newborn and for toddlers as well.
Jacquard weave: the patterns are WOVEN into the fabric and not printed on it. The patterns are the same on both sides.
The fabric is particularly tear-proof and has optimal diagonal stretch.
Click here to view detailed care instructions.
Material & properties
Age of child: From Birth
Color: Red
Different Edges: No
Material: 100 % Organic Cotton
Surface weight: 190 g/m²
Vegan: Vegan

Washing & care instructions
Washable: Max. 60°C, Gentle Cycle, Low Spin Speed

Please follow our DIDYMOS Care Tips to make your DIDYMOS model last for many years.
---
I love, love, love this lisca. Gorgeous color, classic design, and the softest wrap you'll ever use. This is the perfect newborn wrap but is good with older babies, too, in multi layer carries. One of our favorite wraps.
sooo kuschelig ! liscas sind die perfekten neugeborenen tücher ! so schön weich und anschmiegsam ! und die farbe schimmert sehr schön.
C'est cette écharpe qui m'a fait aimer le portage! La première fois que je l'ai utilisée, ma petite bébé pleurait, rien ne la calmait même pas le sein, et à peine installé dans l'écharpe elle s'est arrêtée de pleurer et s'est endormie. J'adore cette écharpe, elle est douce et moelleuse. Elle m'a permis de comprendre facilement le serrage pli par pli. (J'avais essayé au par avant une écharpe élastique d' une marque française connu et un sling en coton sergé, car les 2 étaient vendus comme soit disant plus simple qu'une écharpe classique... et bien c'est faux, j'ai détesté l'écharpe élastique et je n'ai pas adhéré au principe du sling... je trouve les écharpes classiques beaucoup plus évidentes!)
Lisca is the best wrap for a new baby! It's so soft, right out of the bag, and only gets softer with time and wear. It's very easy to wrap with, even for new wrappers, and babies snuggle in very comfortably. It's still supportive enough for an older baby too though! It's got great bounce and stretch and is very moldable, making it the quintessential baby wrap for everyone, for all seasons!
Lisca Burgund, ein Tuch welches schon butterweich ankommt. Du fängst mit dem Tragen an und suchst ein Tuch für Dein Baby? Dann kann ich dir das Lisca Burgund empfehlen. Durch die Webart fällt es einem kinderleicht das Tuch zu straffen. Ich liebe es von Tag eins und es ist unser Lieblingstuch geworden, wenn die Stimmung schlecht ist. Denn kurzerhand im Tuch gekuschelt und schon beruhigt sich meine Tochter. Es ist leicht zu pflegen und noch leichter zu binden. Die Qualität ist hervorragend, und die Farbe einfach genial.
diese spezielle webart macht den tuch stabieler und regelt besser den gewischt. Baumwolle ist gut fuers ganzes jahr. Wenn du dir nuhr ein tuch leisten kannst, dann ist es dass perfecte tuch der mitt dein kind wekst.