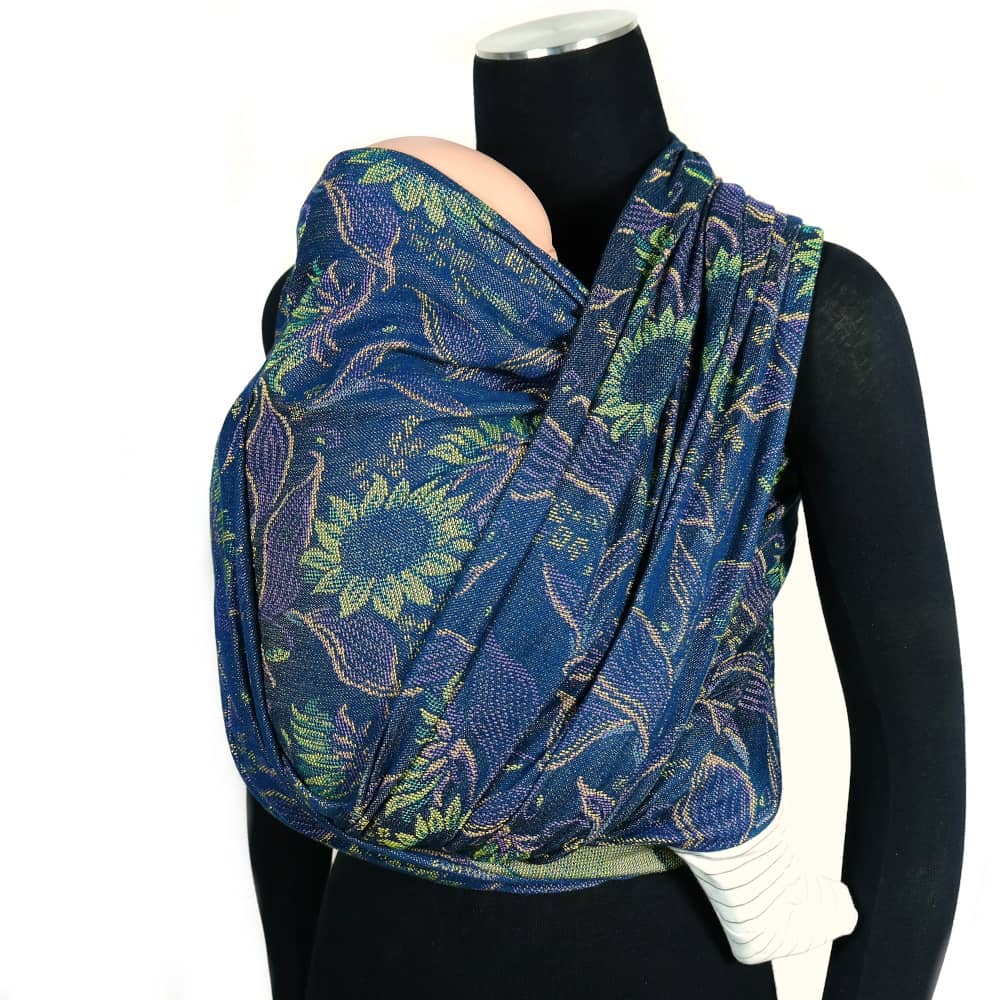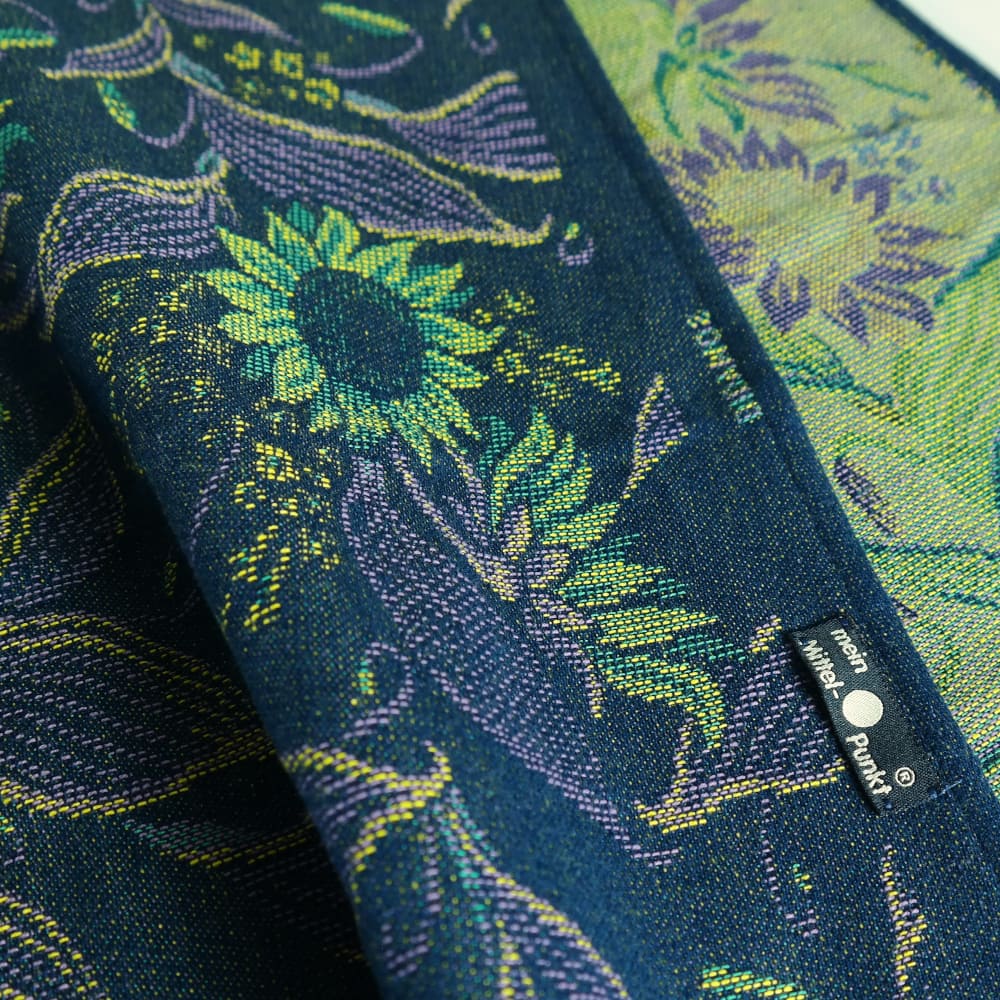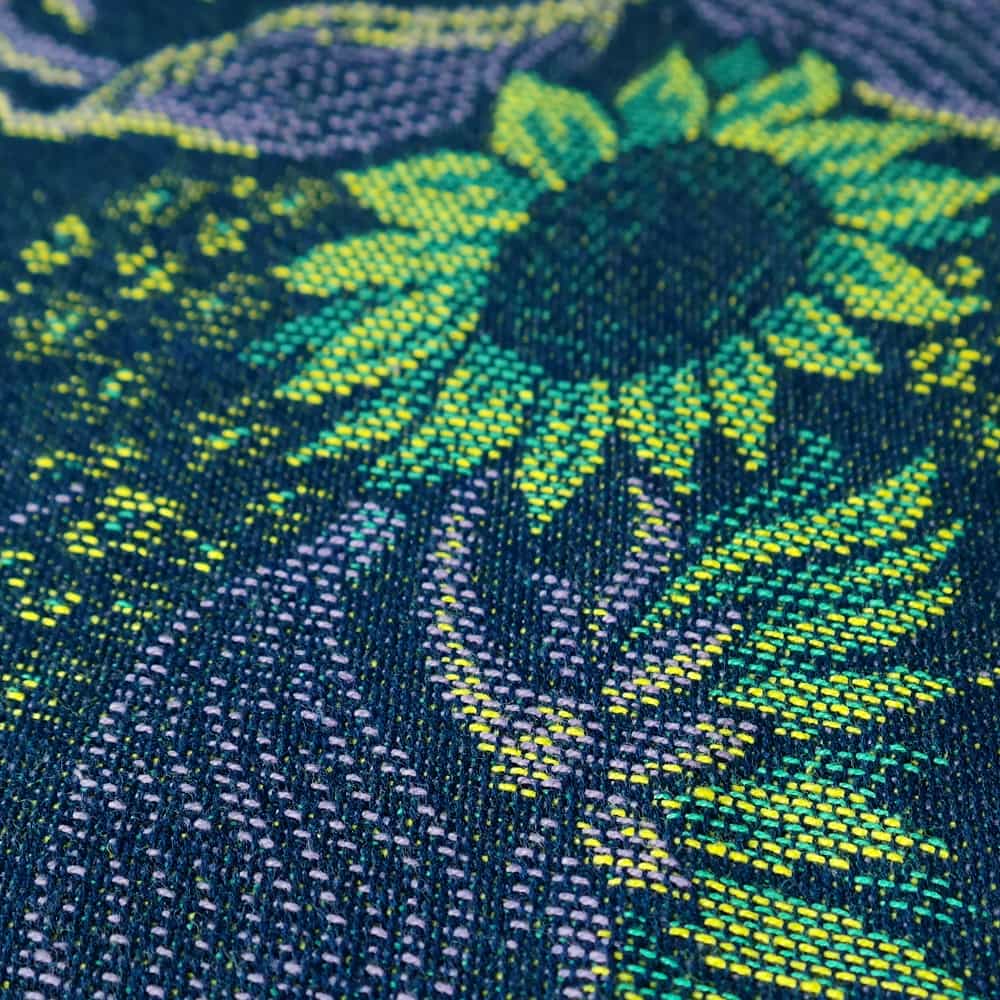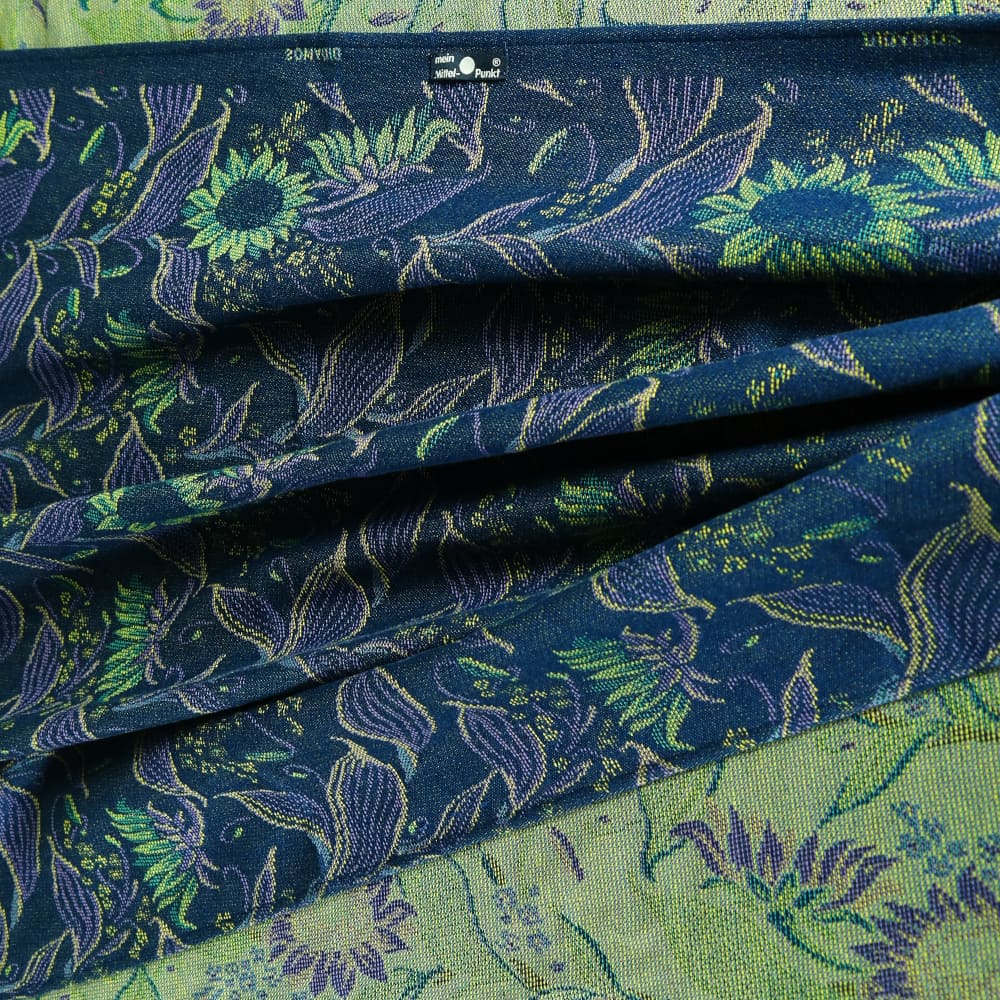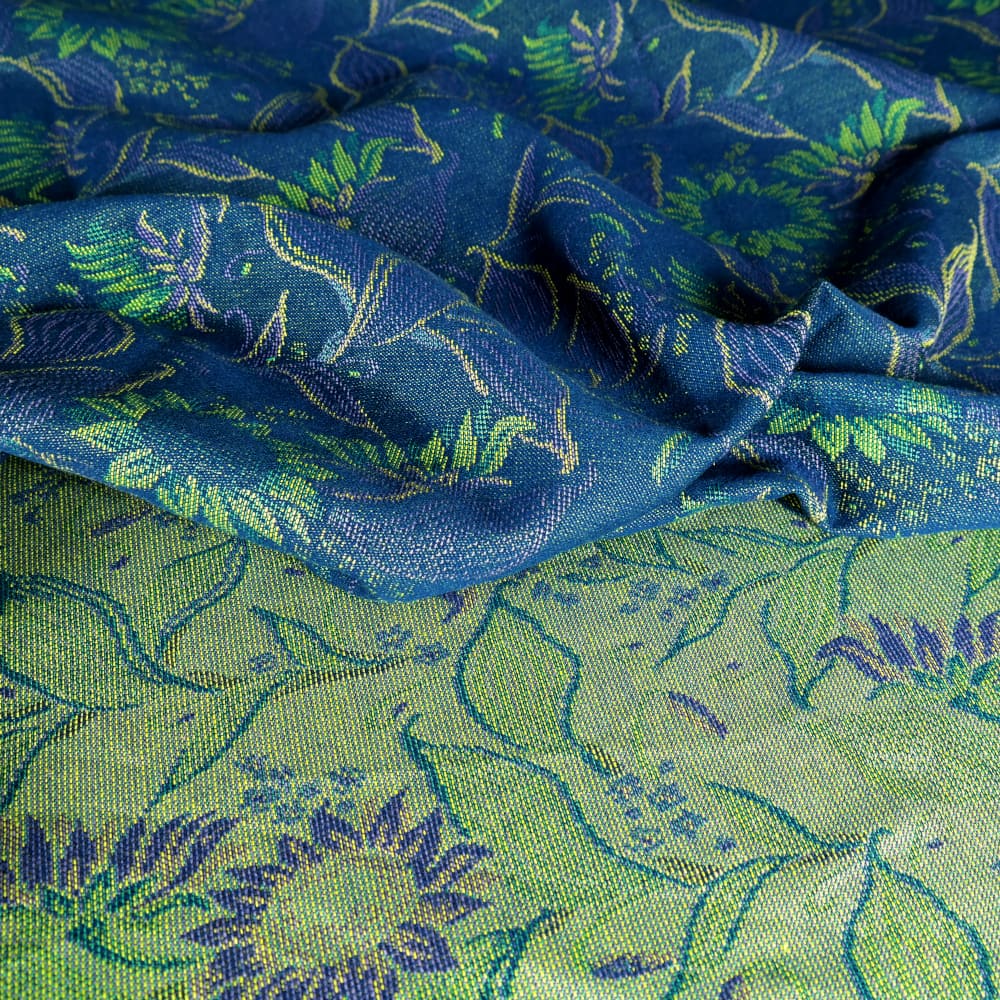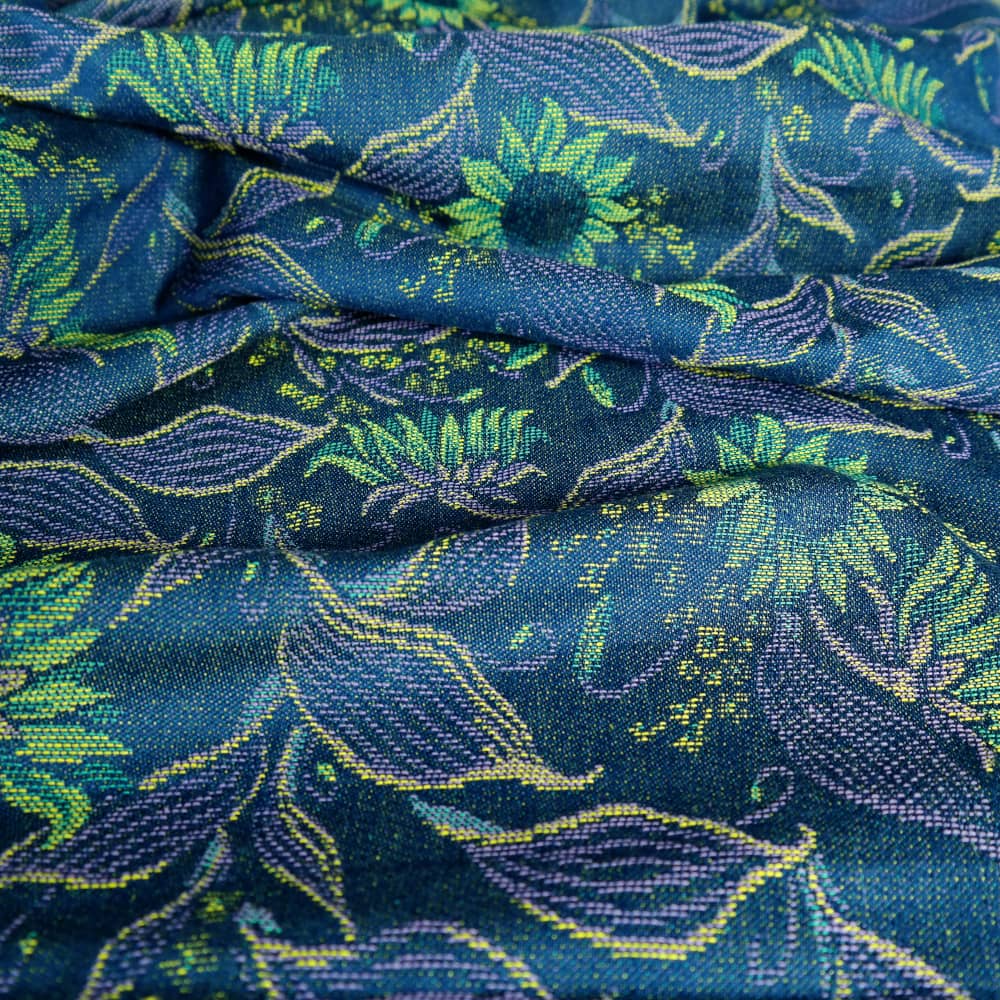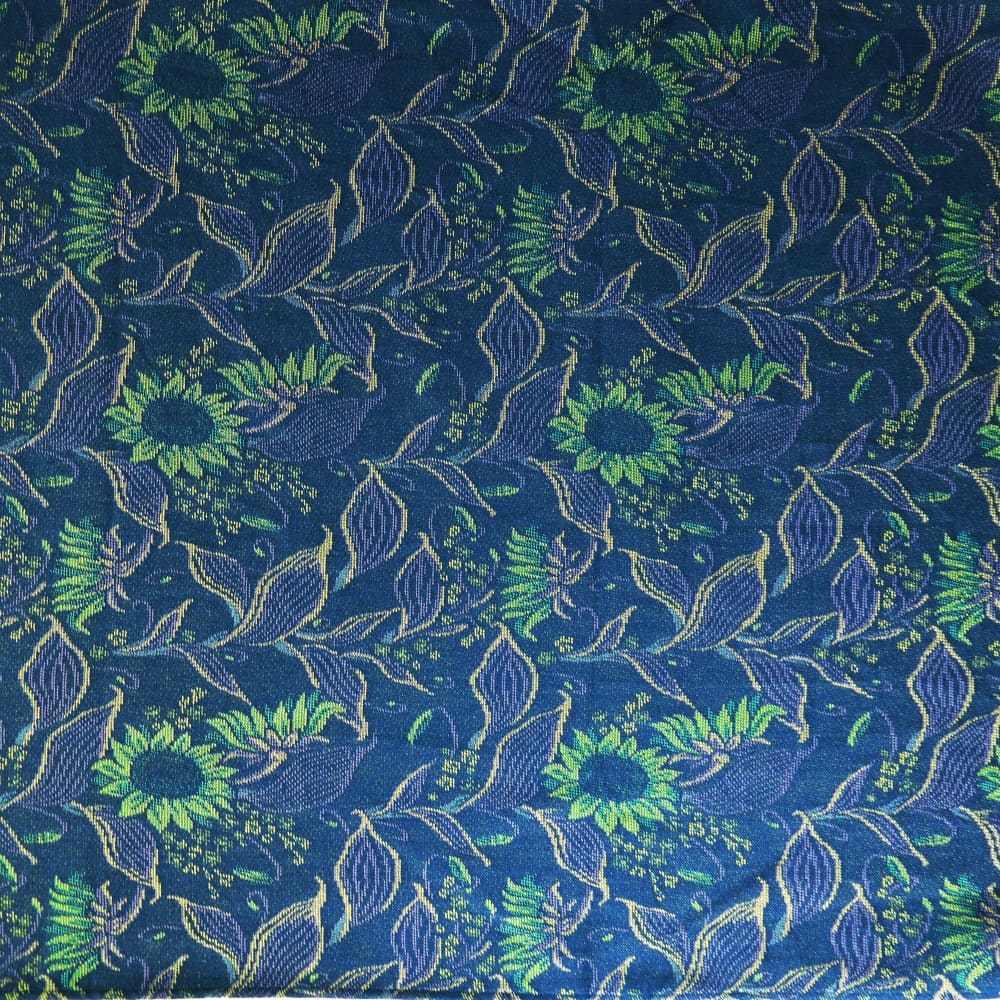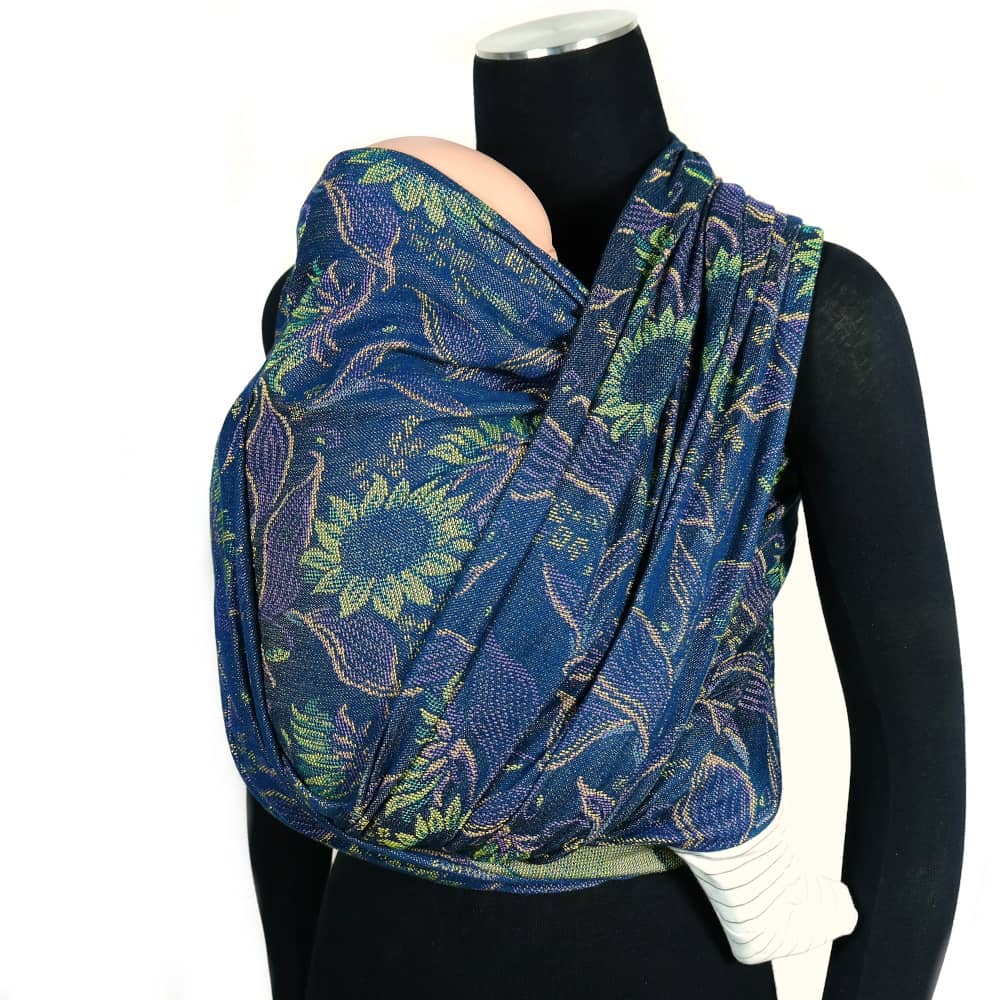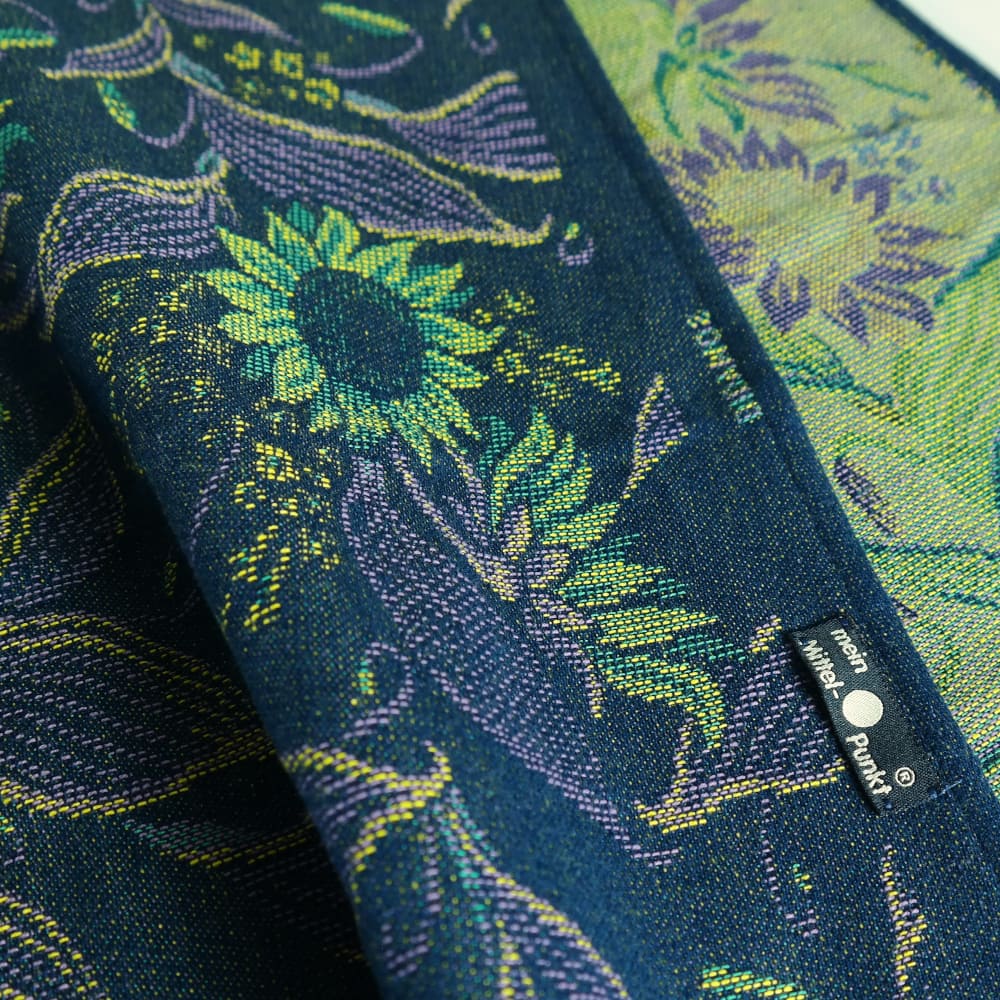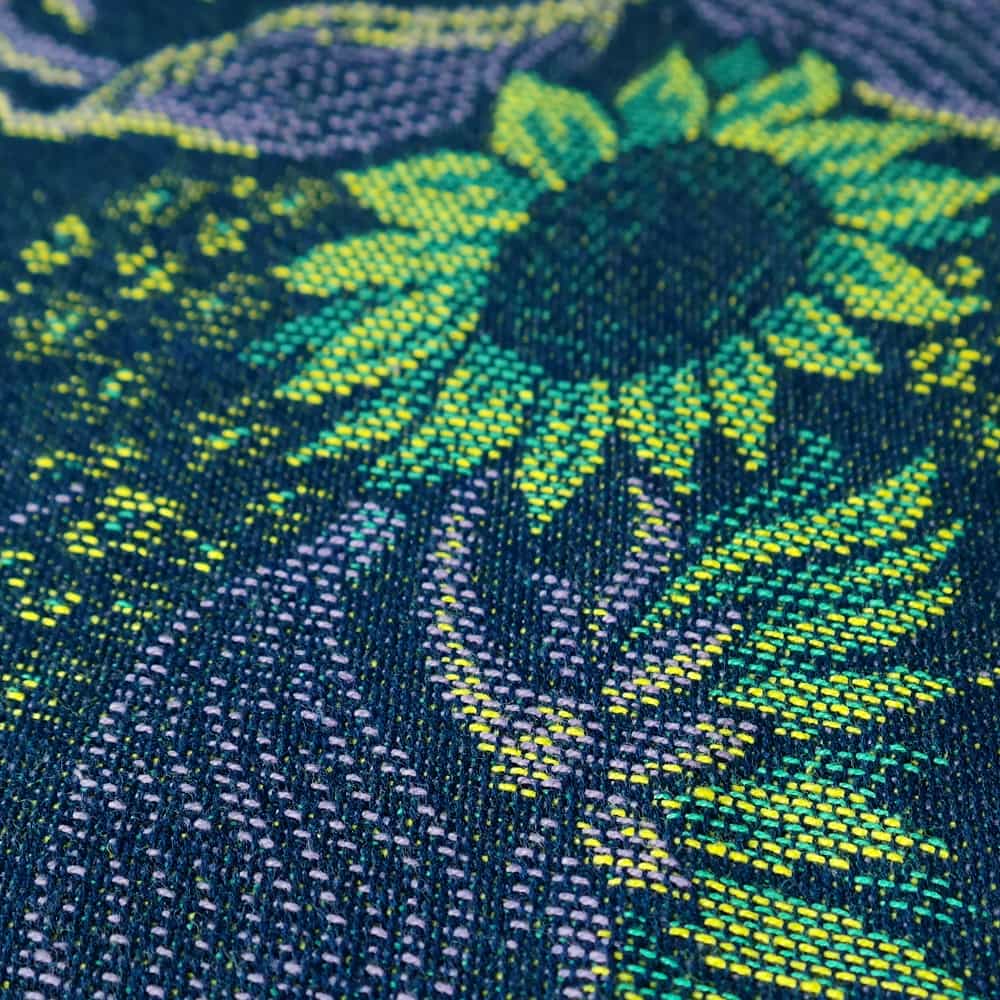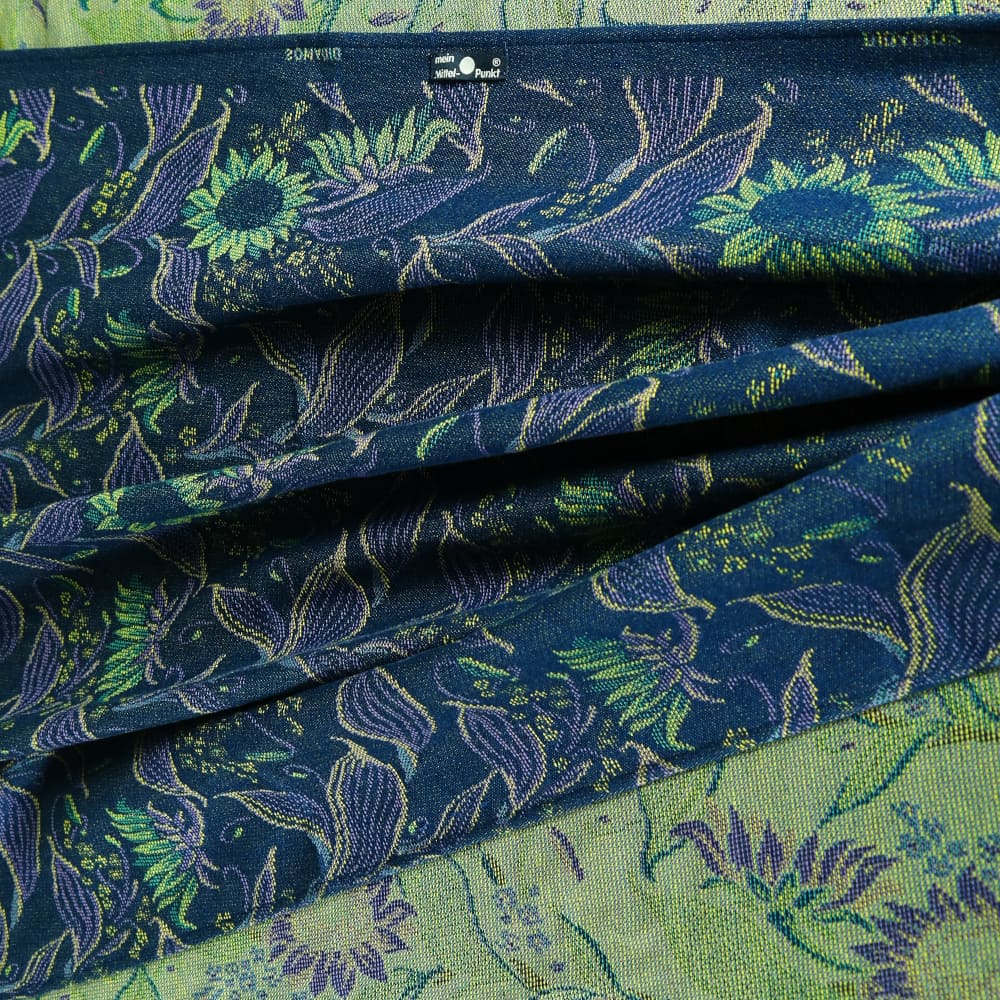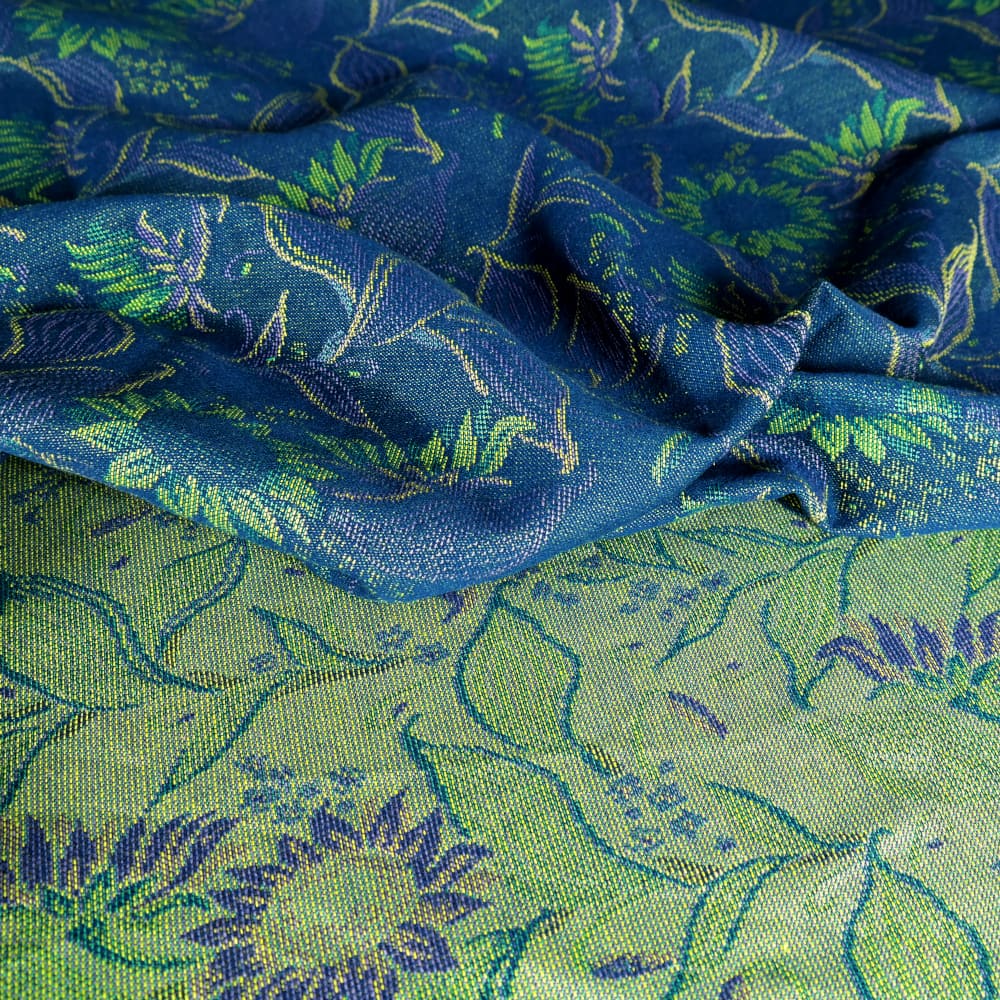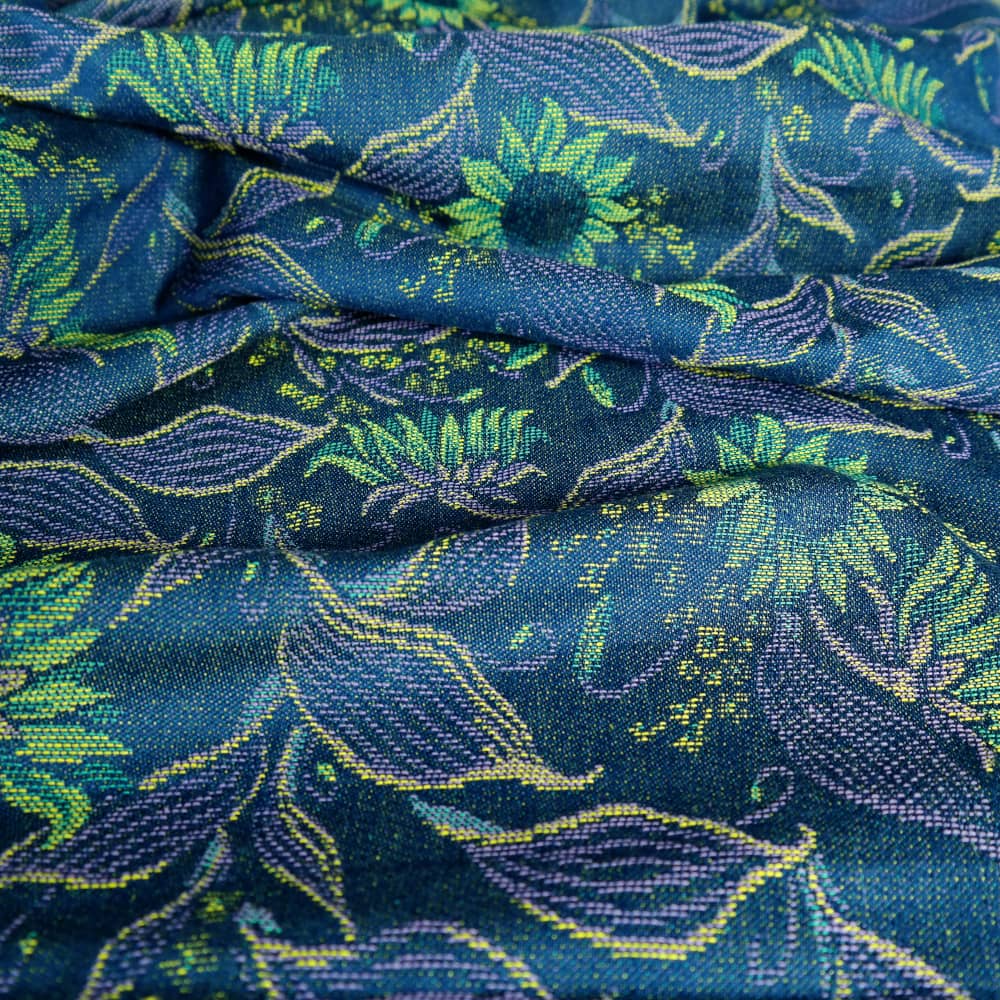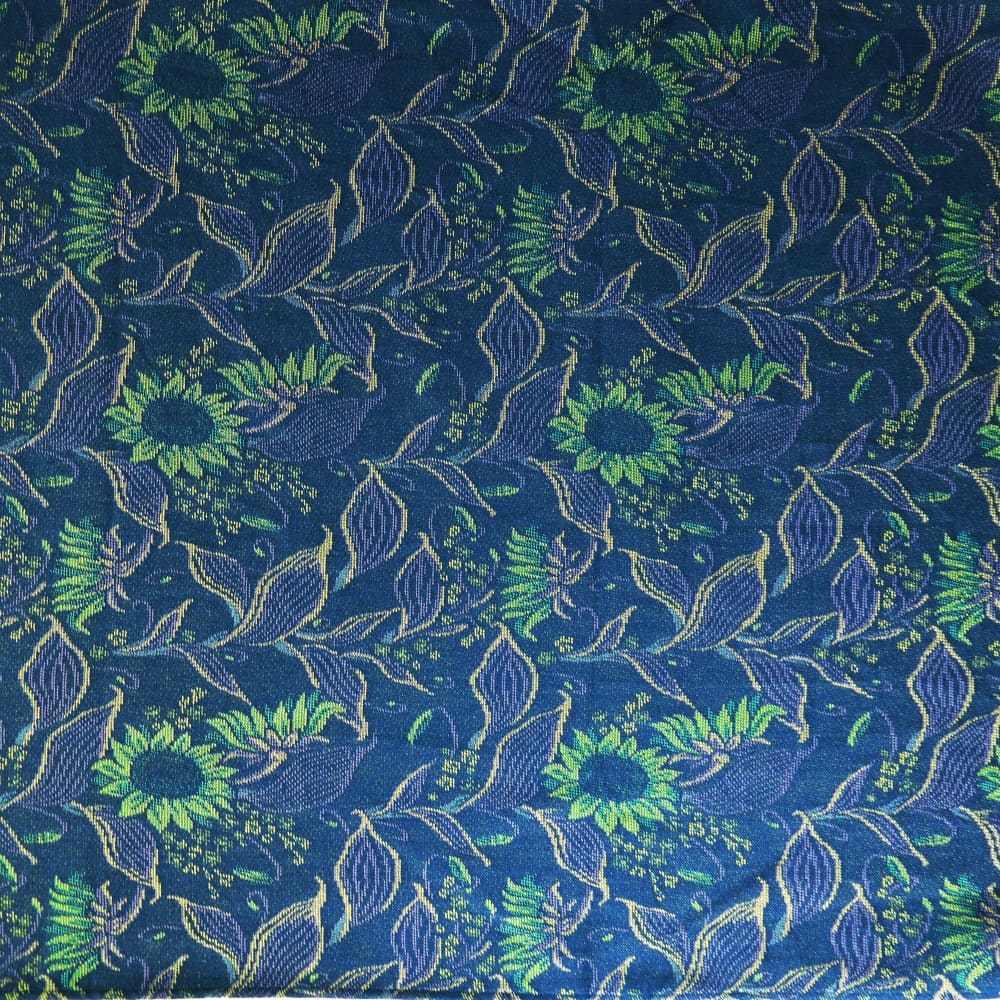 Baby Wrap Sling Sunflowers
Description
SUNFLOWERS
"With irresistible charm, they stand tall
Unabashedly seeking the source of their sustenance.
Sunflowers show us the beauty of staying connected
with all that nourishes and sustains us."
Carry with you and your baby the beauty of Sunflowers with the new Didymos woven wrap. Didymos has artfully combined four colours to create an impressive Sunflower display, including yellow and purple which were historically colour pigments derived from the plant.
This new release is woven of the highest quality organic cotton. As with all Didymos woven wraps, the fabric is specially woven to include an inherent diagonal stretch which allows for a perfect fit each time and precise adjusting of the fabric.
As we drive by fields and gardens with sunflowers in full bloom, we cannot help but admire these beautiful, sunny giants. The sunflower symbolizes positivity and strength, admiration and loyalty.
The sunflower is native to North America and was first grown as a crop by indigenous tribes over 4,500 years ago. The seeds were ground into a flour, squeezed for oil, cracked and eaten on their own. Non-food uses include yellow and purple pigments for colouring textiles, pottery and body painting, medicinally against snake bites and in ointments, oil for skin and hair, and the dried stalks as building materials.
Today, the sunflower still plays an important role in modern agriculture, food production and wildlife management.
Material & properties
Age of child: From Birth
Color: Dark Blue, Emerald and Gold
Different Edges: Yes
Material: 100 % Organic Cotton
Surface weight: 200 g/m²
Vegan: Vegan

Washing & care instructions
Washable: Up to 60°C, Gentle Cycle, Slow Spin Speed

Please follow our DIDYMOS Care Tips to make your DIDYMOS model last for many years.
Suitable Products
Suitable Products
DidySling Sunflowers
Carry with you and your child the beauty of sunflowers. Easy and comfortable with a DidySling.
Baby Wrap Sling Kaleidoscope
Kaleidoscope patterns in gold, blue and anthracite. Perfect allrounder, adapts comfortably to all ages and carrying styles.