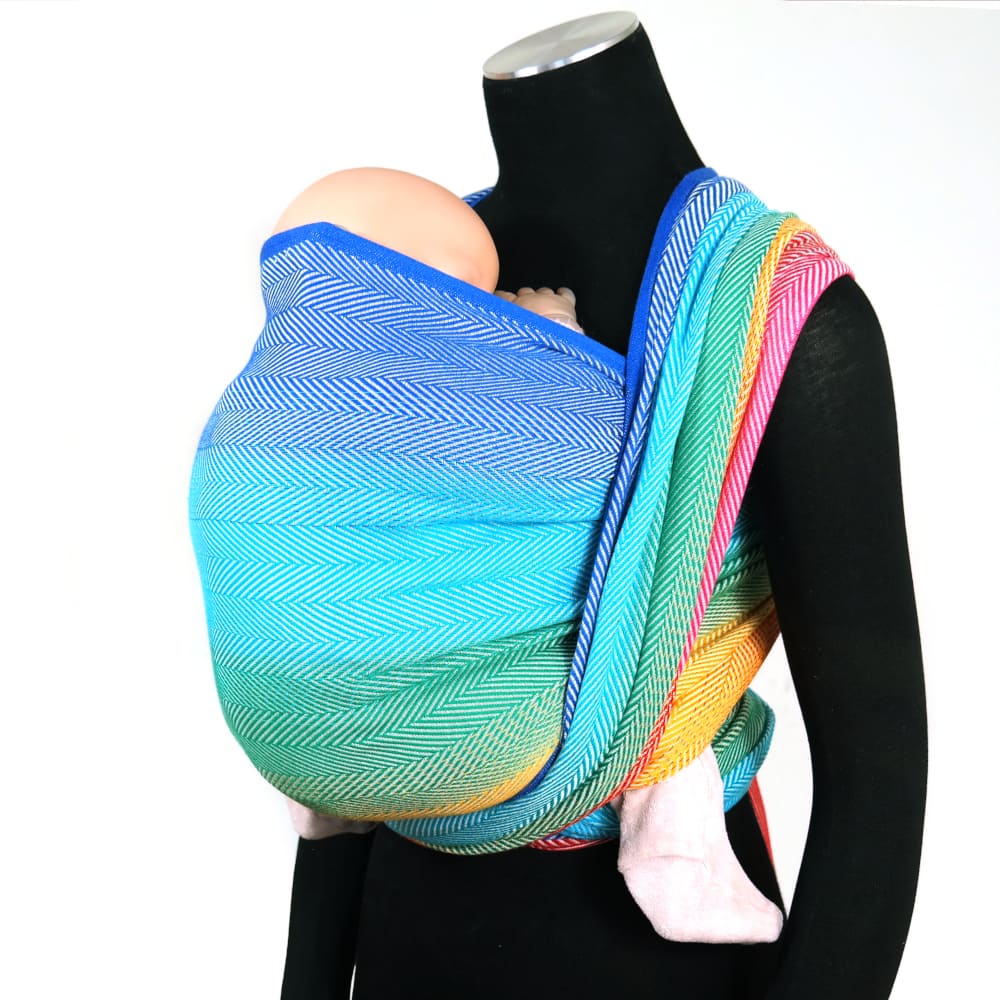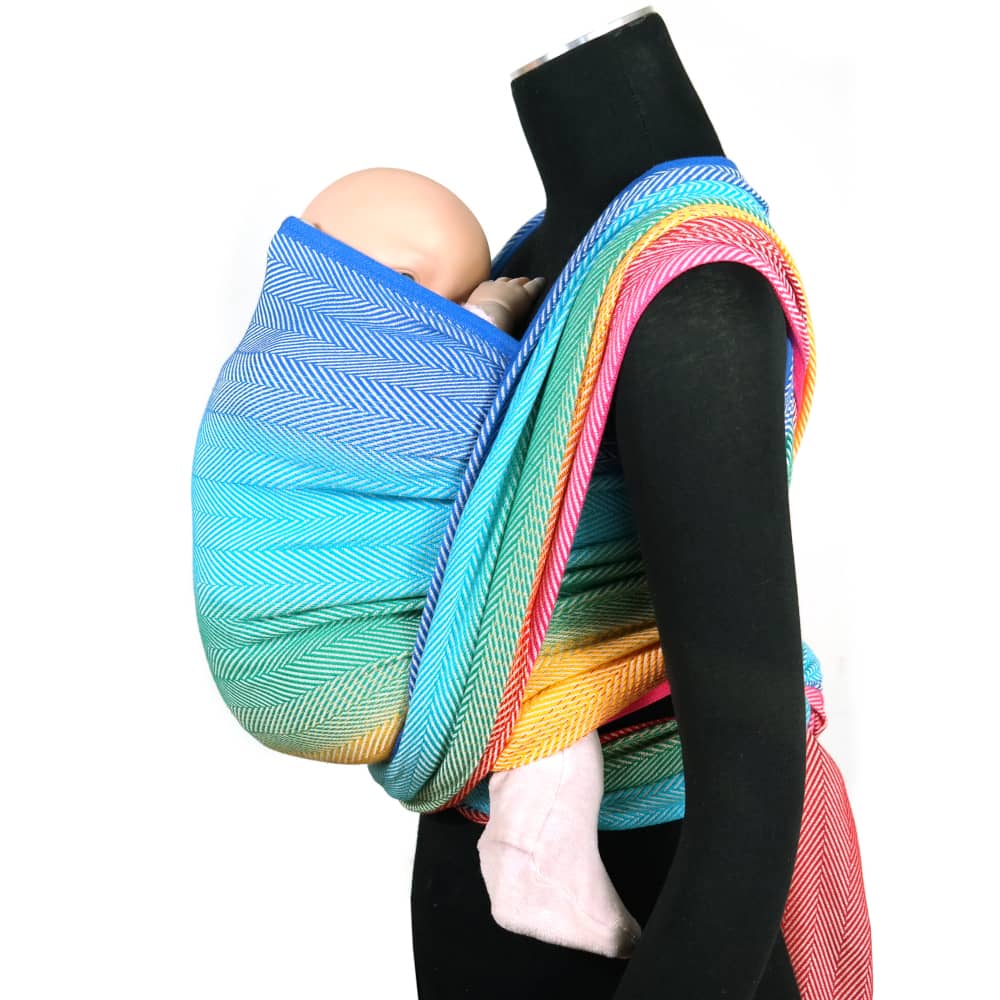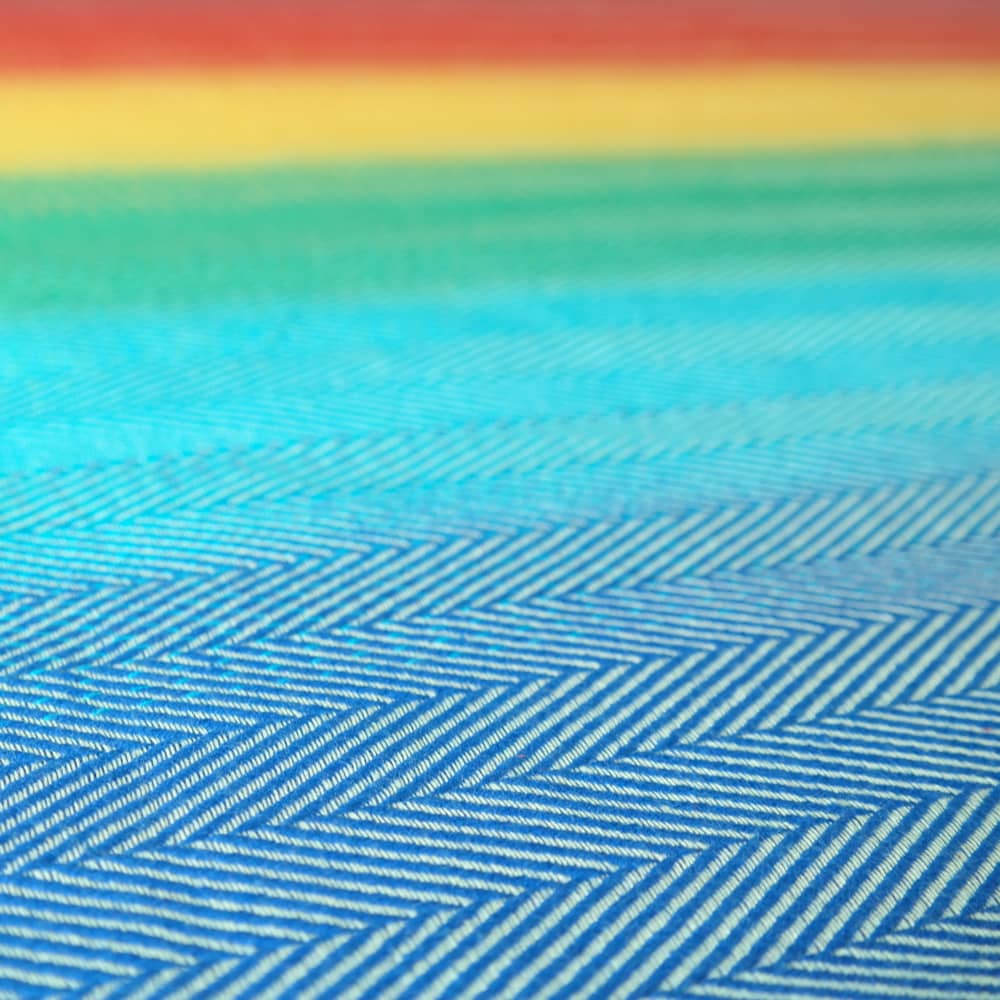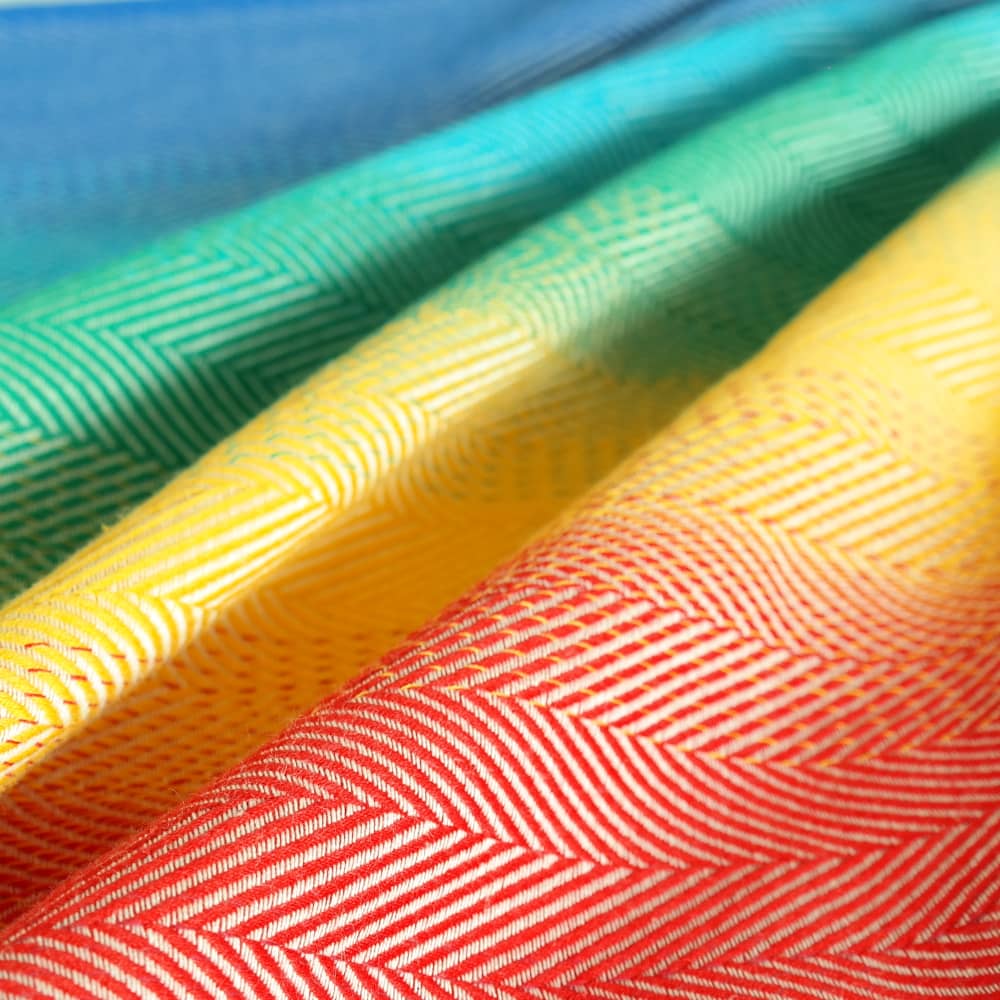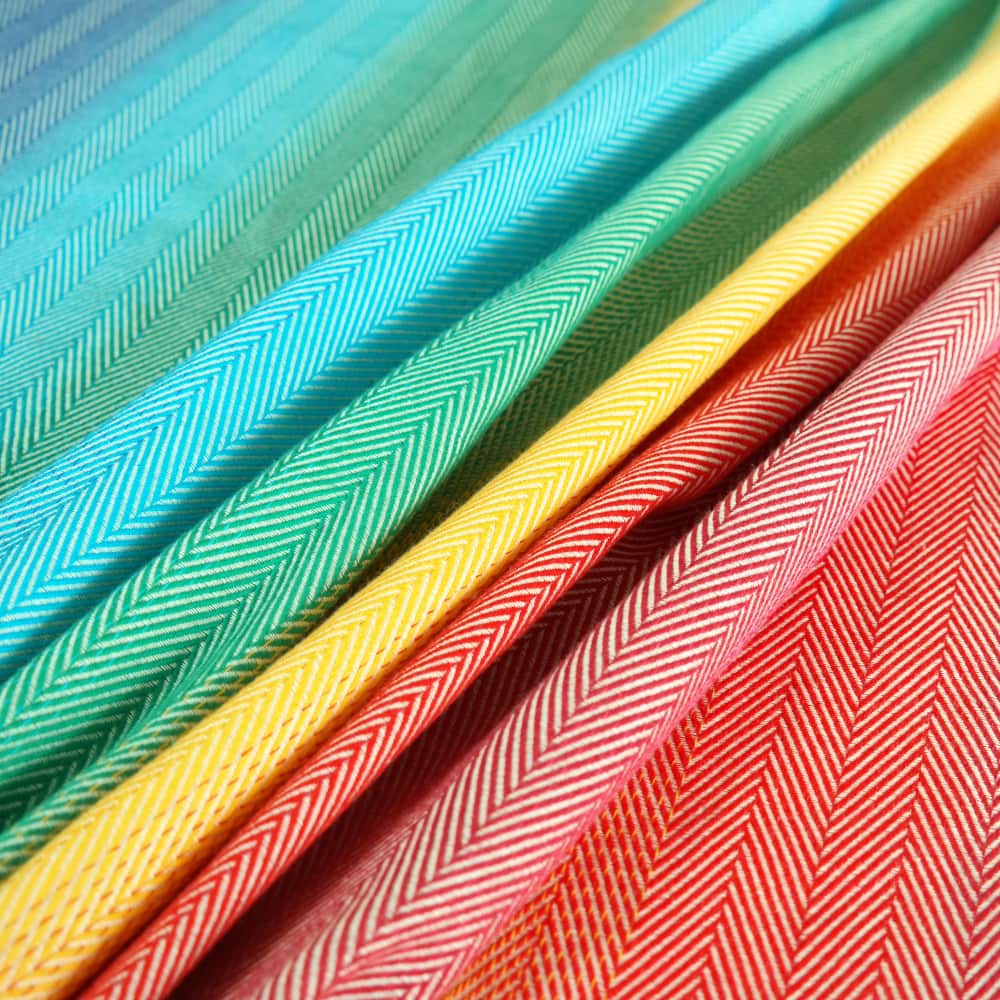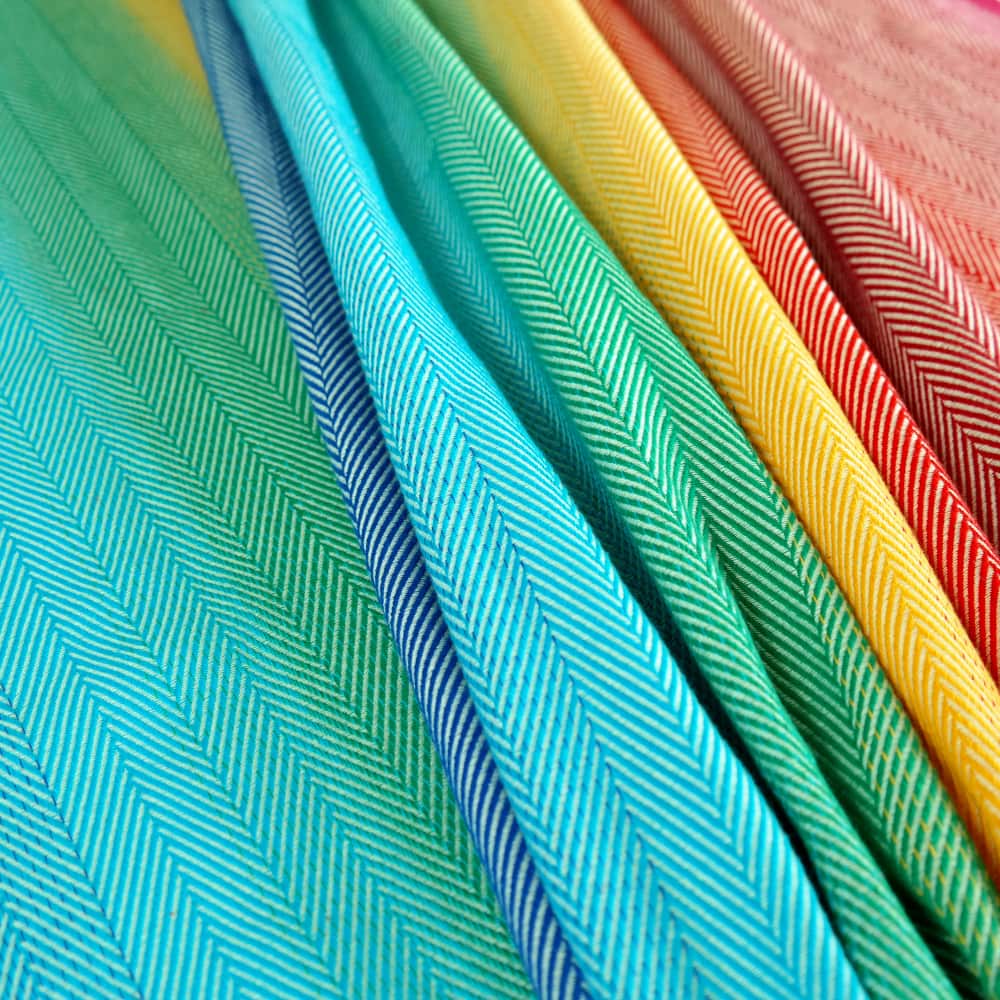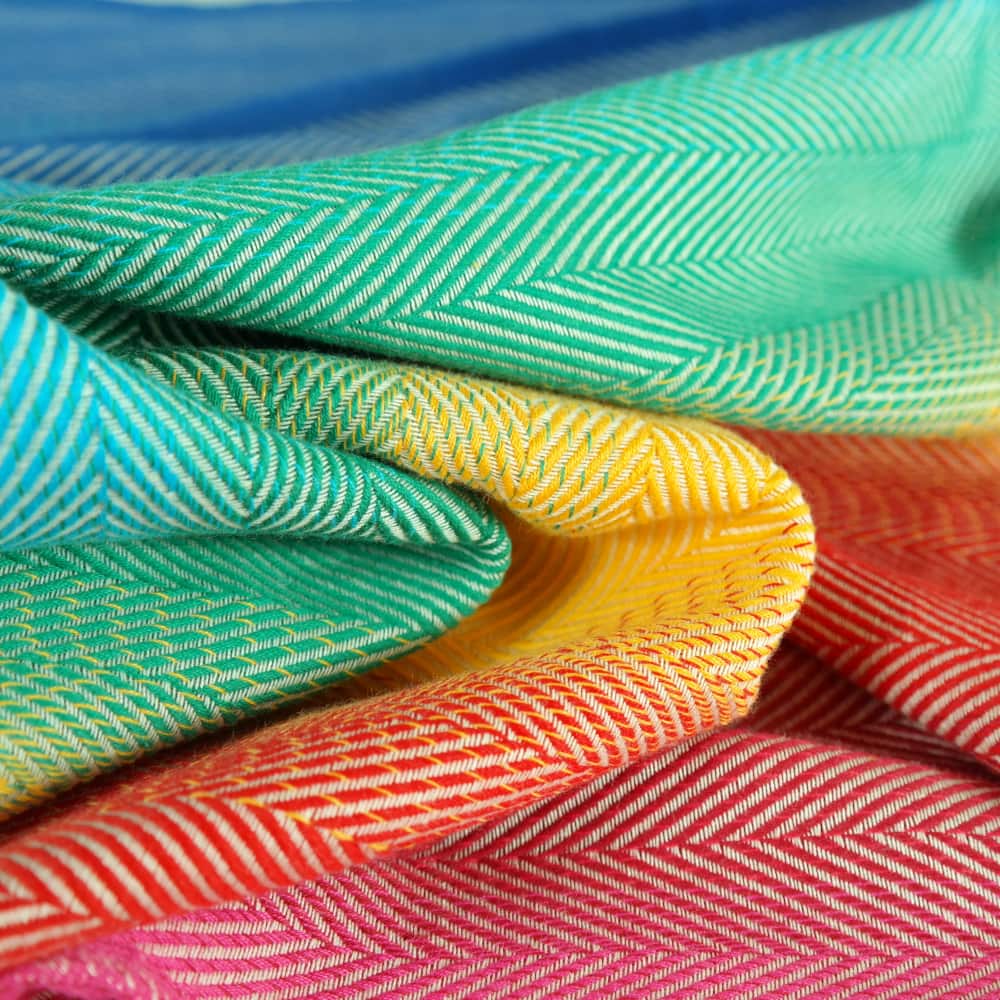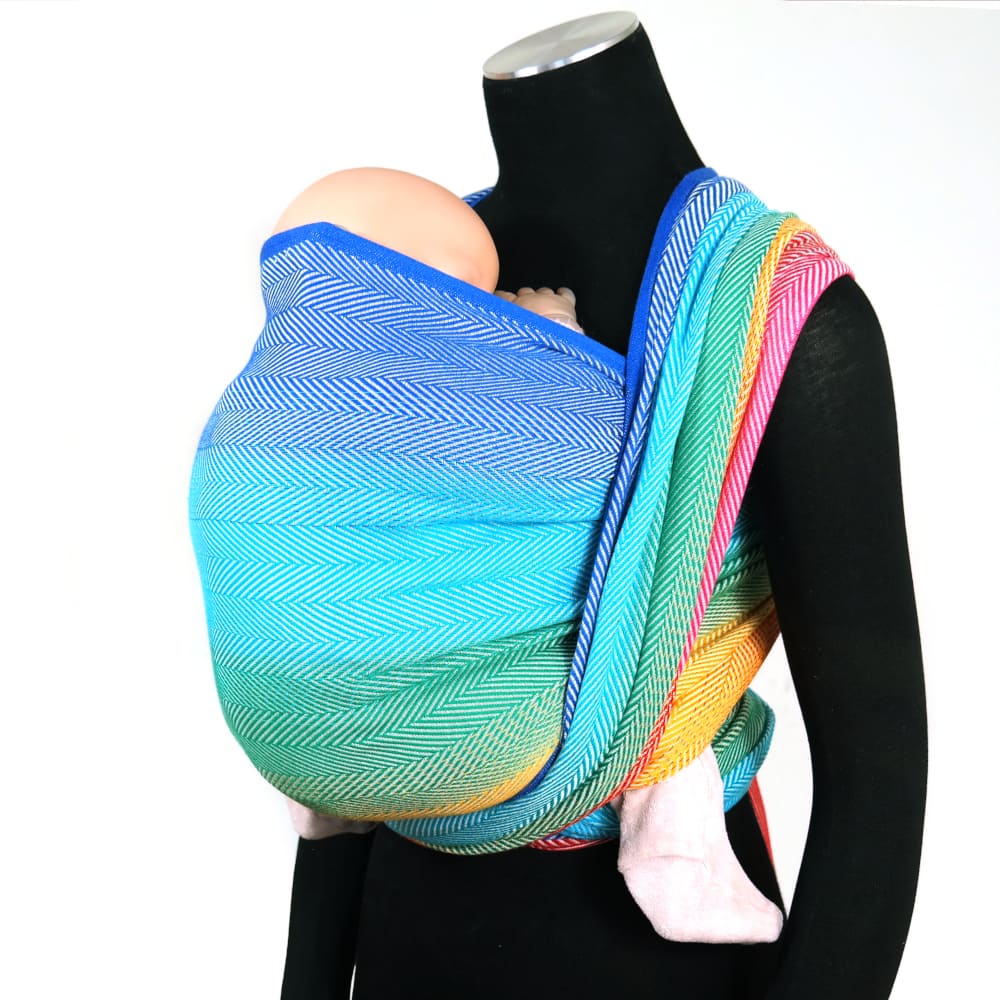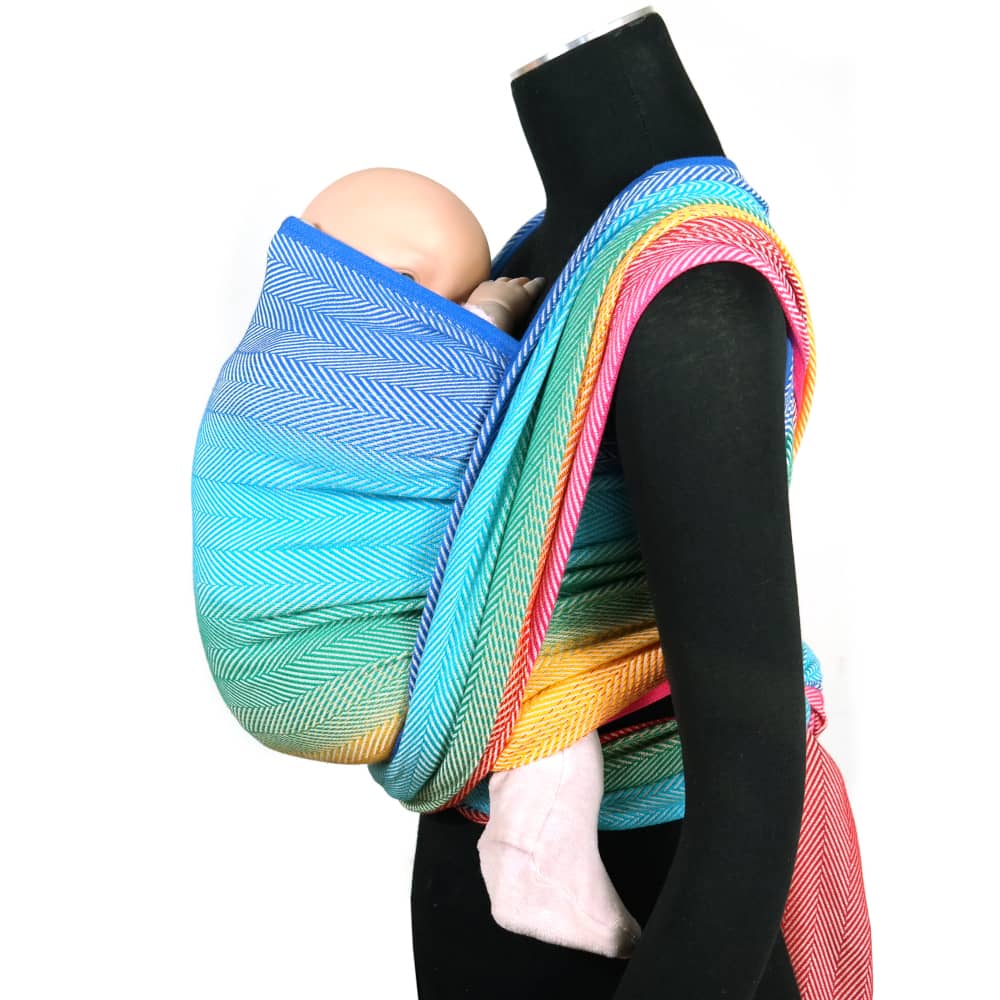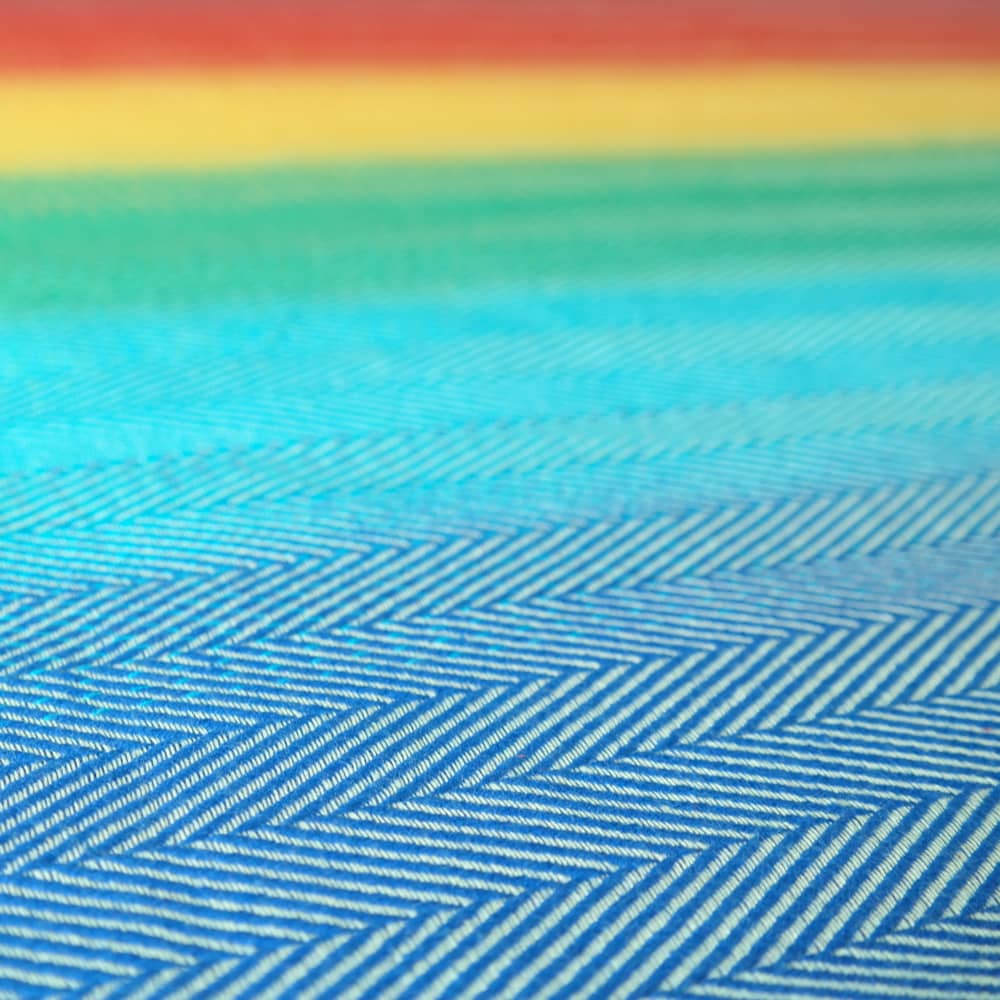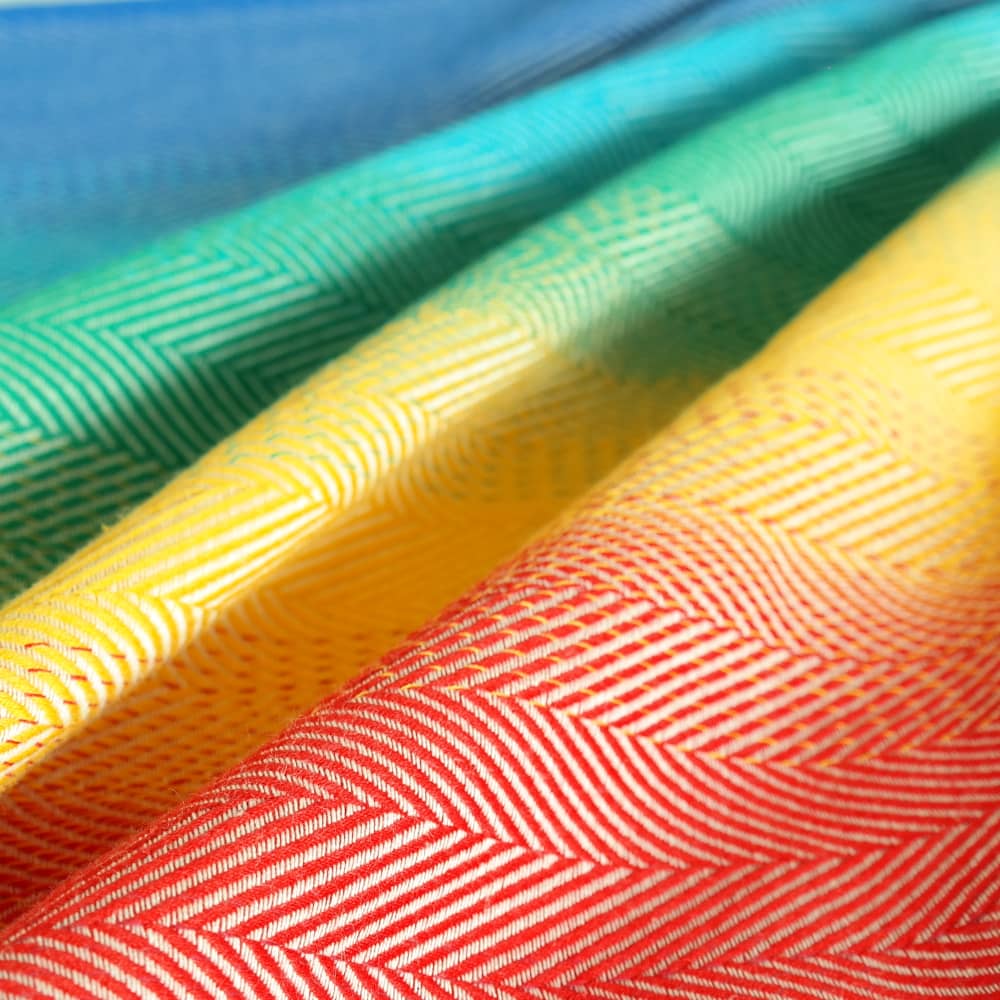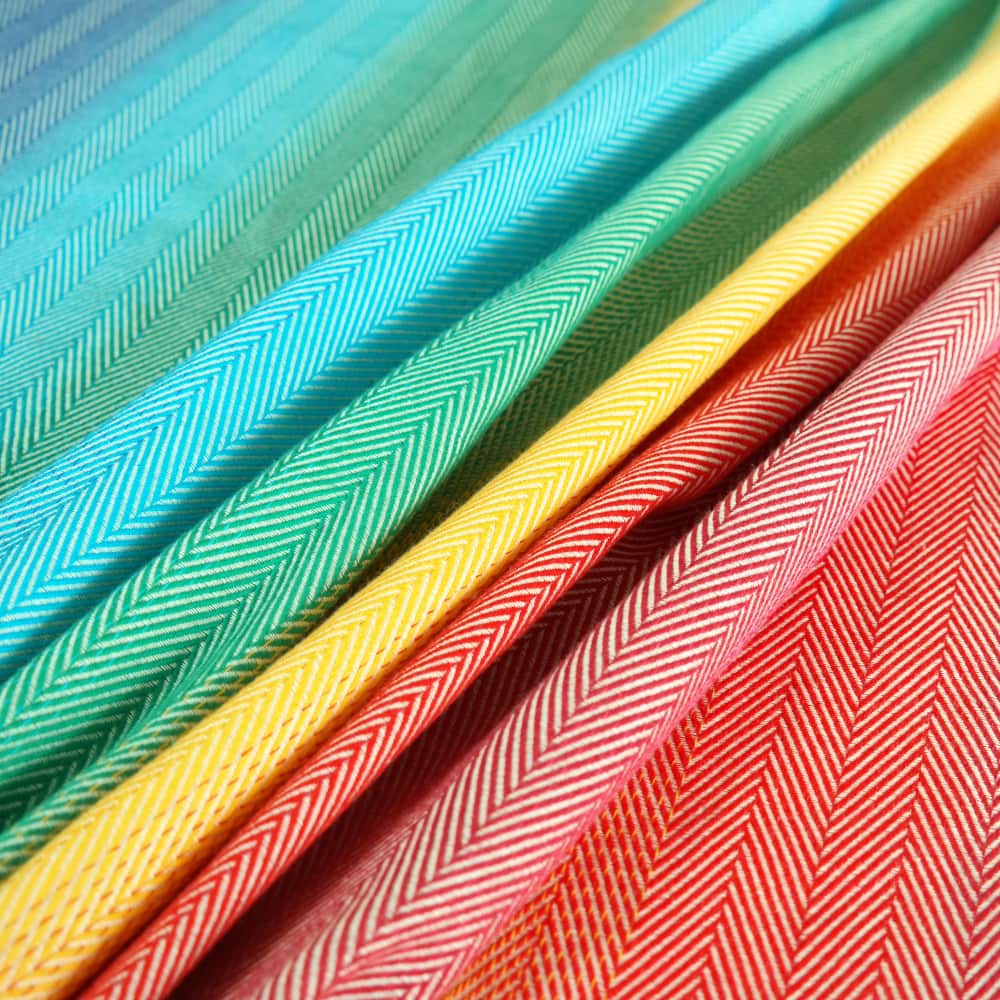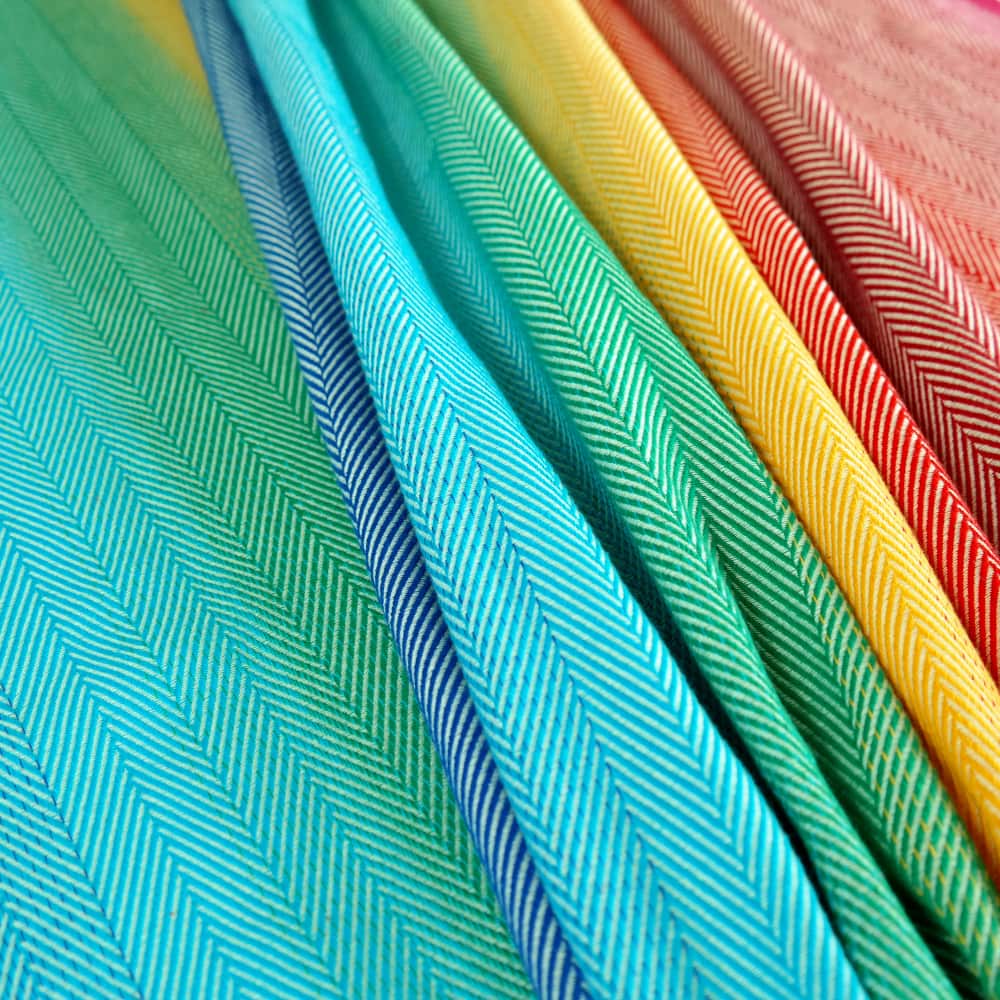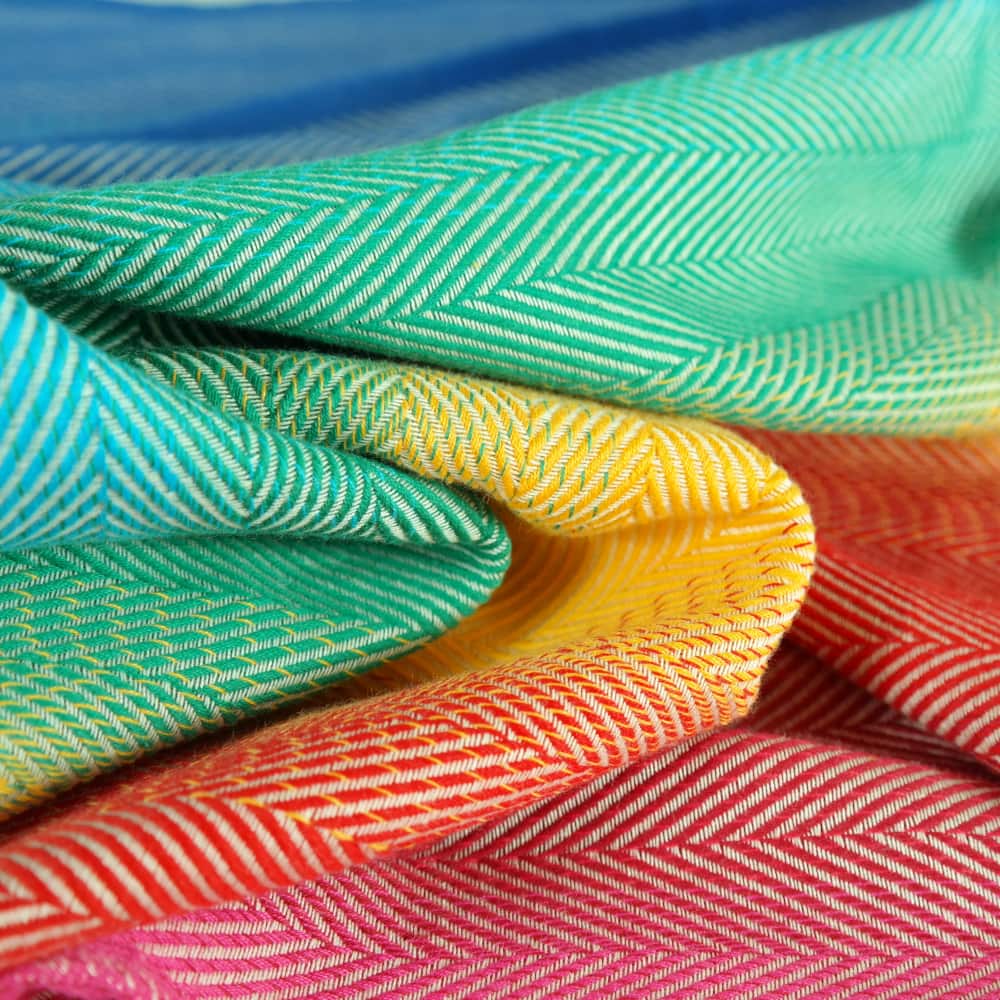 Baby Wrap Sling Lisca White Rainbow
Description
An all-time favourite, this classic Lisca Rainbow model has been re-released in many editions – now available in the 2022 edition!
For Lisca White Rainbow we're using rainbow colours which, combined it with white cotton, make make the herringbone pattern shine.
Soft and pliable from the beginning, with an elegant drape, our Didymos herringbone woven wraps feature the quantum of texture needed that helps to hold knots firmly in place without impeding the passes from gliding across one another smoothly.
Lisca White Rainbow is a good medium weight, ideally supportive and suitable to carry babies of all ages and stages, it wraps wonderfully with a small child yet a toddler will find a secure and comfortable place in it as well.
Made from best organic cotton, all dyes are free from any harmful substances.
Material & properties
Age of child: From Birth
Color: Multicouloured
Different Edges: Yes
Material: 100% Organic Cotton
Surface weight: 230 g/m²
Vegan: Vegan

Washing & care instructions
Washable: Up to 60°C, Gentle Cycle, Slow Spin Speed

Please follow our DIDYMOS Care Tips to make your DIDYMOS model last for many years.