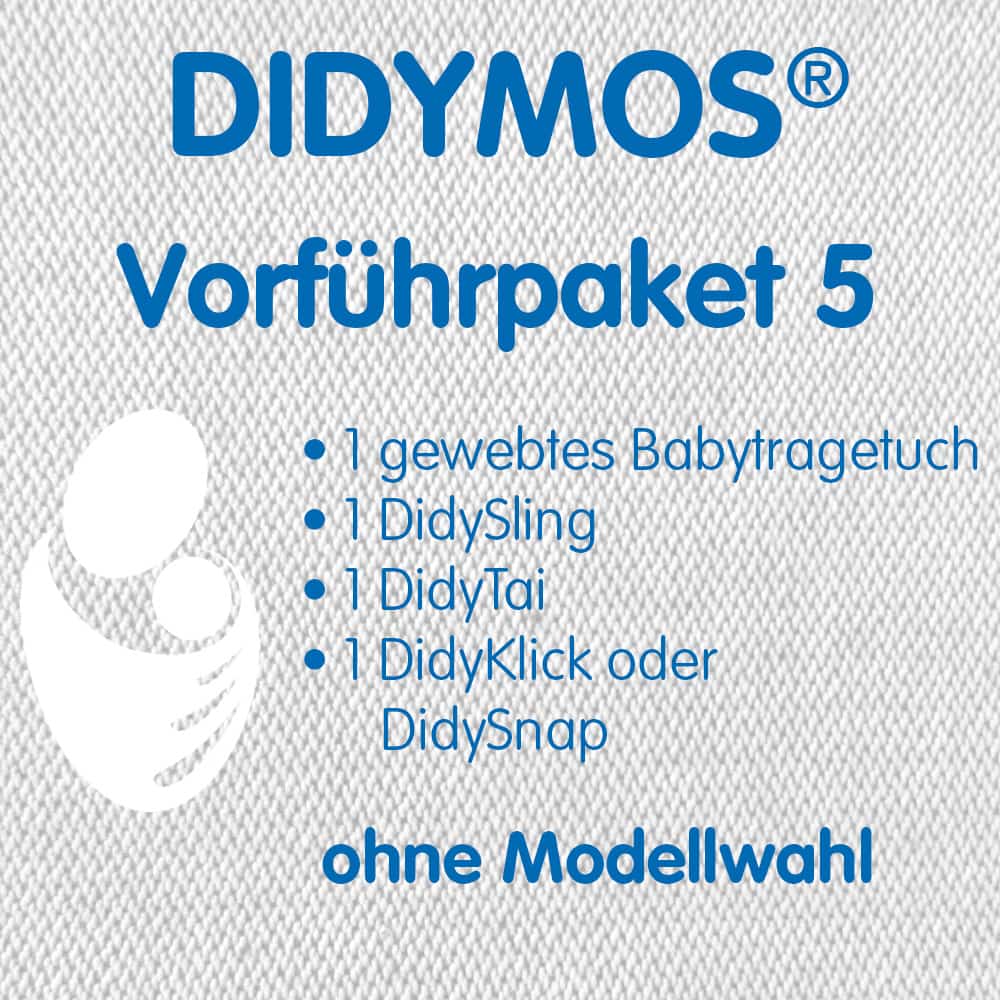 Demo Set 5 without Model Choice
Product number:
demo-p5-gs
Material: 100 % Organic Cotton

Description
Package Offer - Lucky Dip option
You need a demo or tester baby wrap or carrier for your workshops, babywearing classes or consultancy?
Make sure to be registered at DIDYMOS as a babywearing consultant, sling library, midwife or other health care professional and benefit from discounted rates for demo baby wraps and carriers.
You may purchase wrap and carriers individually or choose one of our packages and benefit from further discounts. Each of the six packages includes a different set of wraps and carriers made of pure cotton wrap fabric.
Package 5
DIDYMOS Baby Wrap size 6 or 7 plus DidySling 1R plus Didy Meh-Dai plus DidyKlick or DidySnap.
You may enter the selected carrier in the comment area during the check-out process.
With this lucky dip offer you leave the model choice up to us and benefit from a specially discounted price.
Material & properties
Material: 100 % Organic Cotton