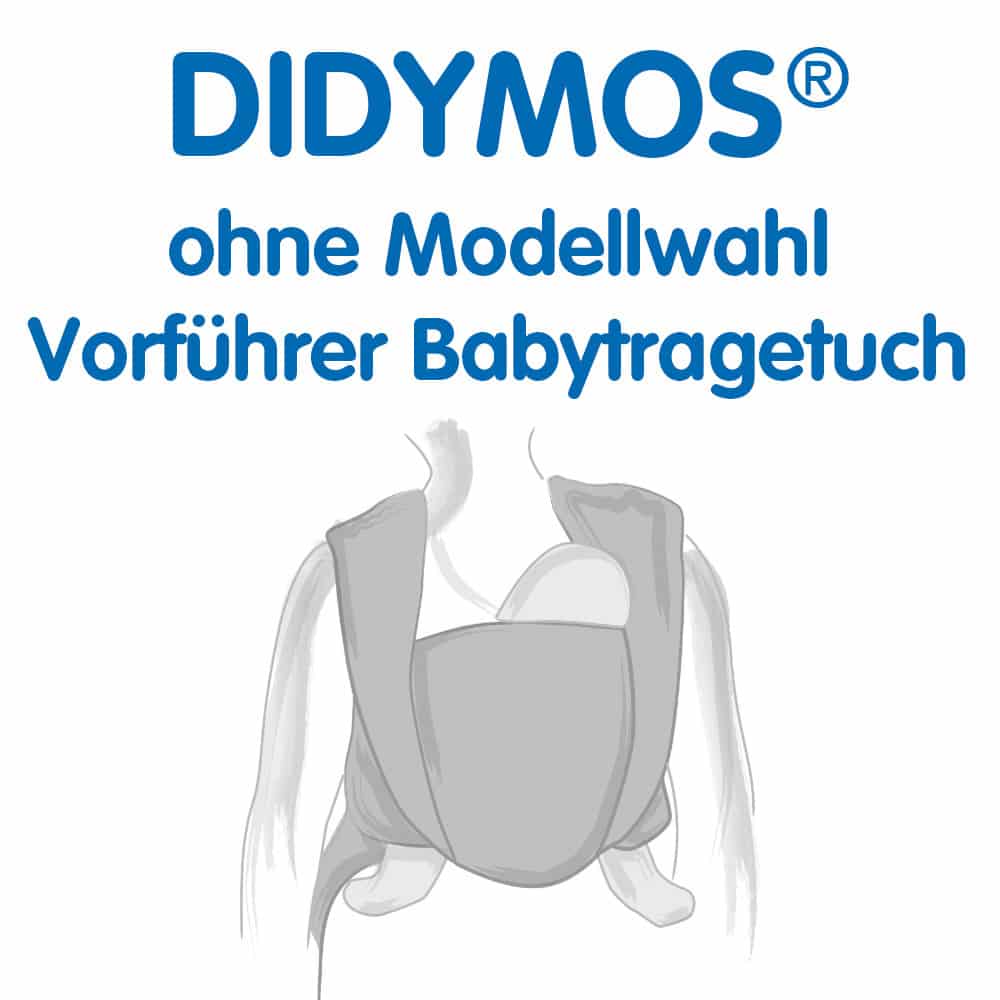 Baby Wrap Sling Demo without Model Choice
Product number:
demo-tt-gs
Material: 100 % Organic Cotton

Description
Versatile, DIDYMOS woven wraps adjust to all shapes and sizes and offer a one-carrier-for-all-stages-of-babywearing option. They can easily be tied to a custom fit and allow the fabric to mold to the wearer and baby ensuring they're safe, comfortable and secure in their natural position.
You need a demo or tester wrap for your workshops, sling library, babywearing classes or consultancy ? Benefit from our one-time special price for a woven DIDYMOS wrap of OUR choice.
With this lucky dip offer you benefit from a specially discounted price for a pure organic cotton wrap in size 6 or 7. You leave the choice up to us and simply tell us the size you need.
To benefit from the offer, please make sure you are registered in our shop as a midwife, babywearing consultant, sling library or other health care professional.
Material & properties
Material: 100 % Organic Cotton