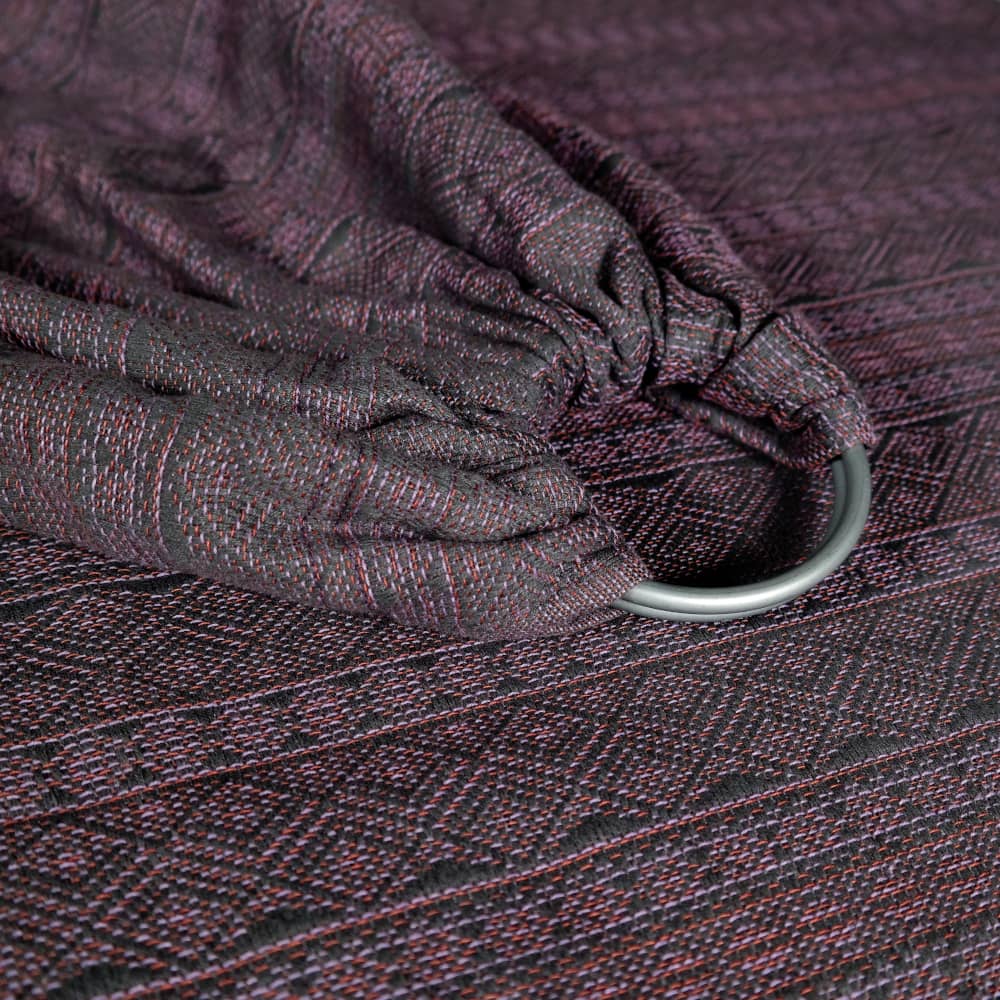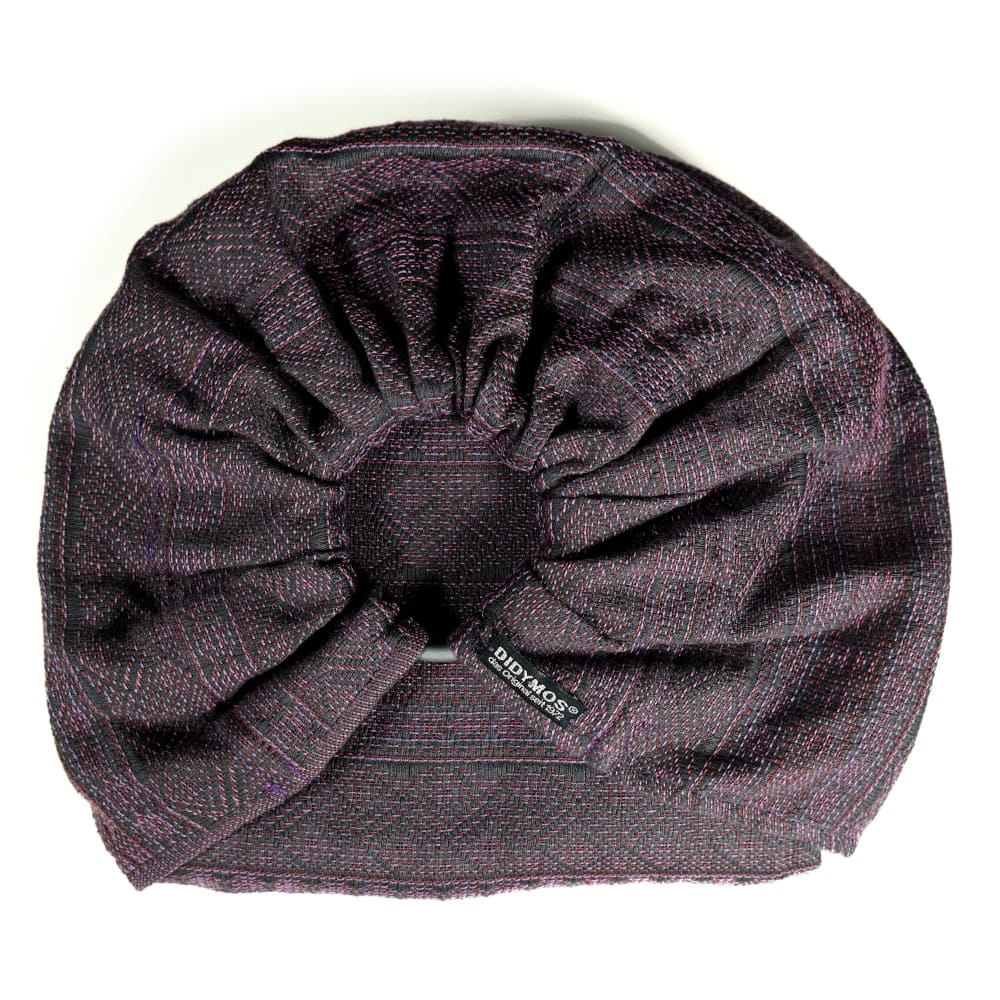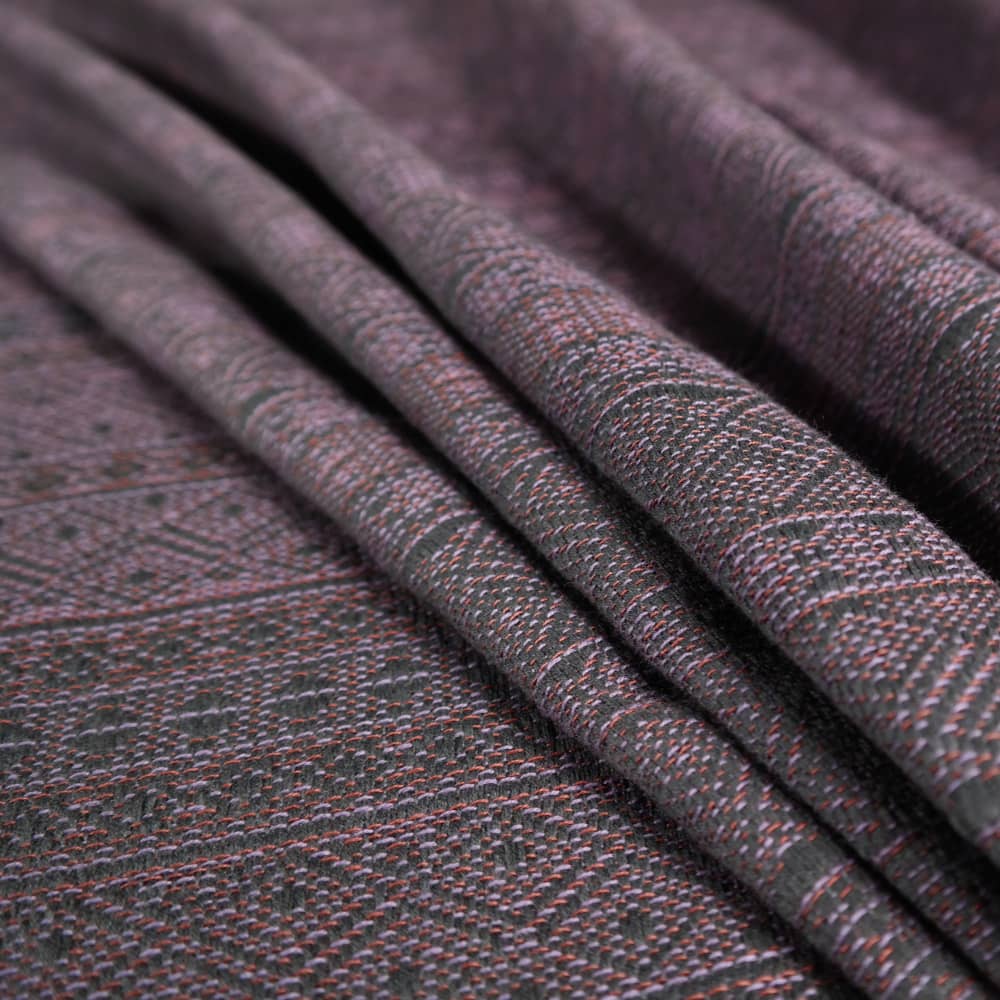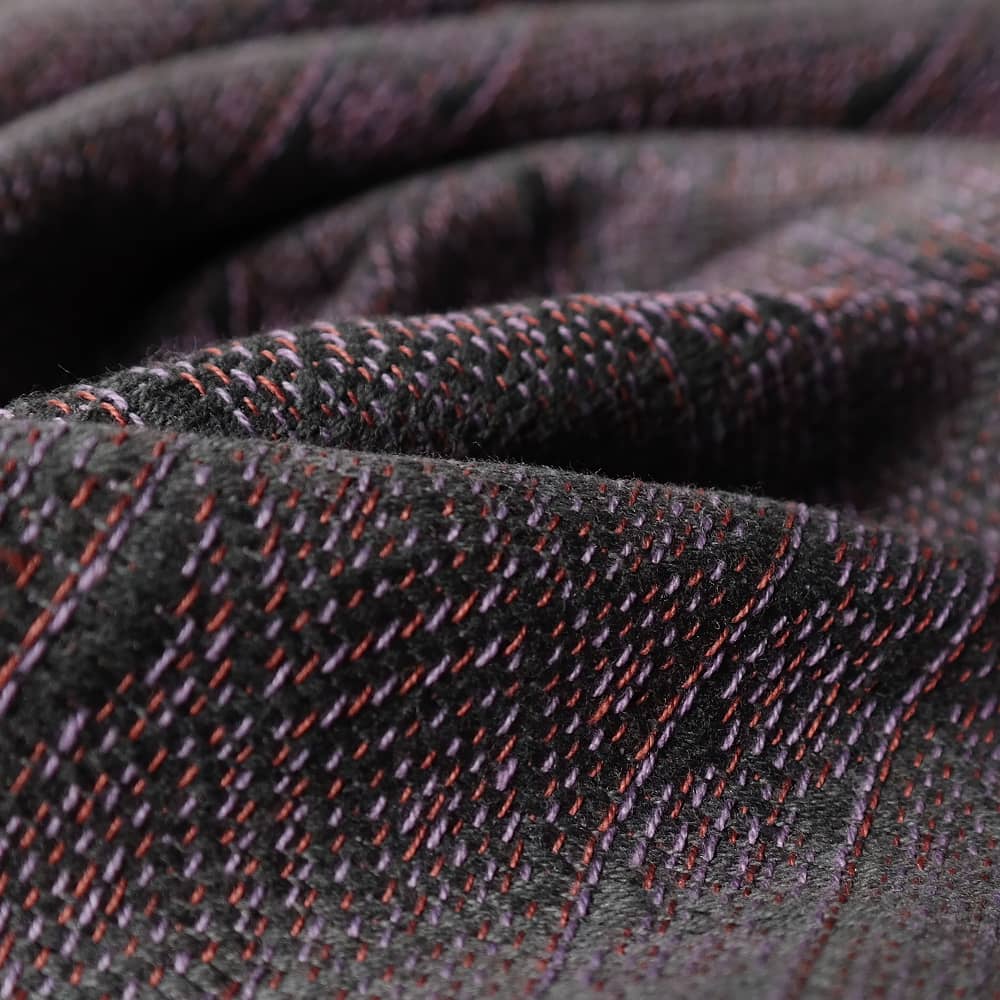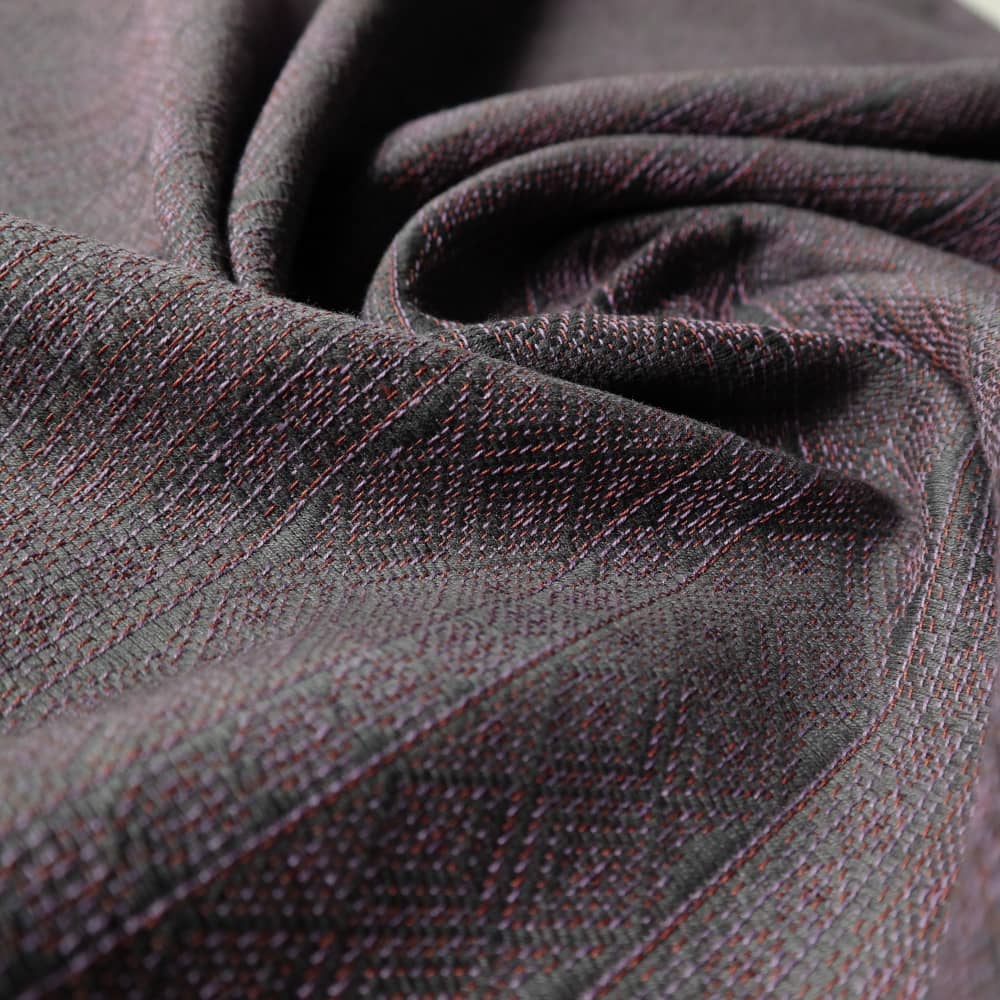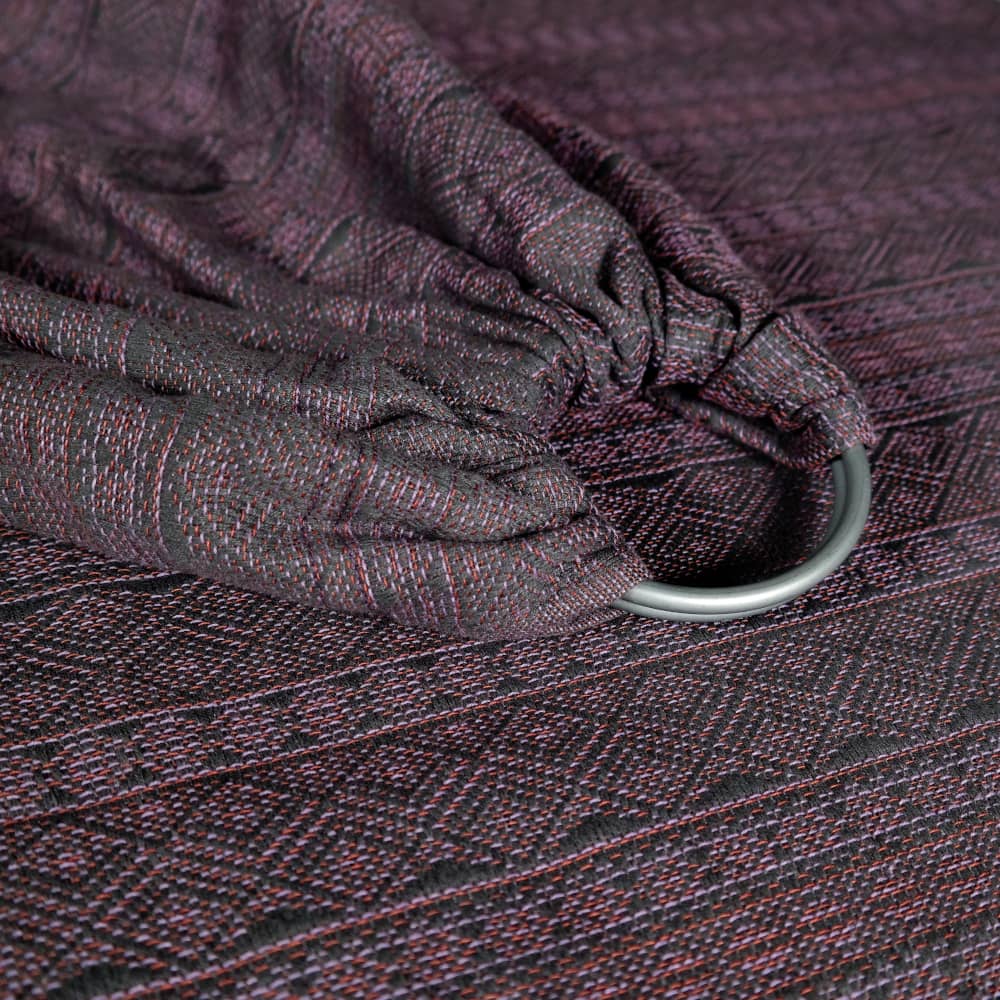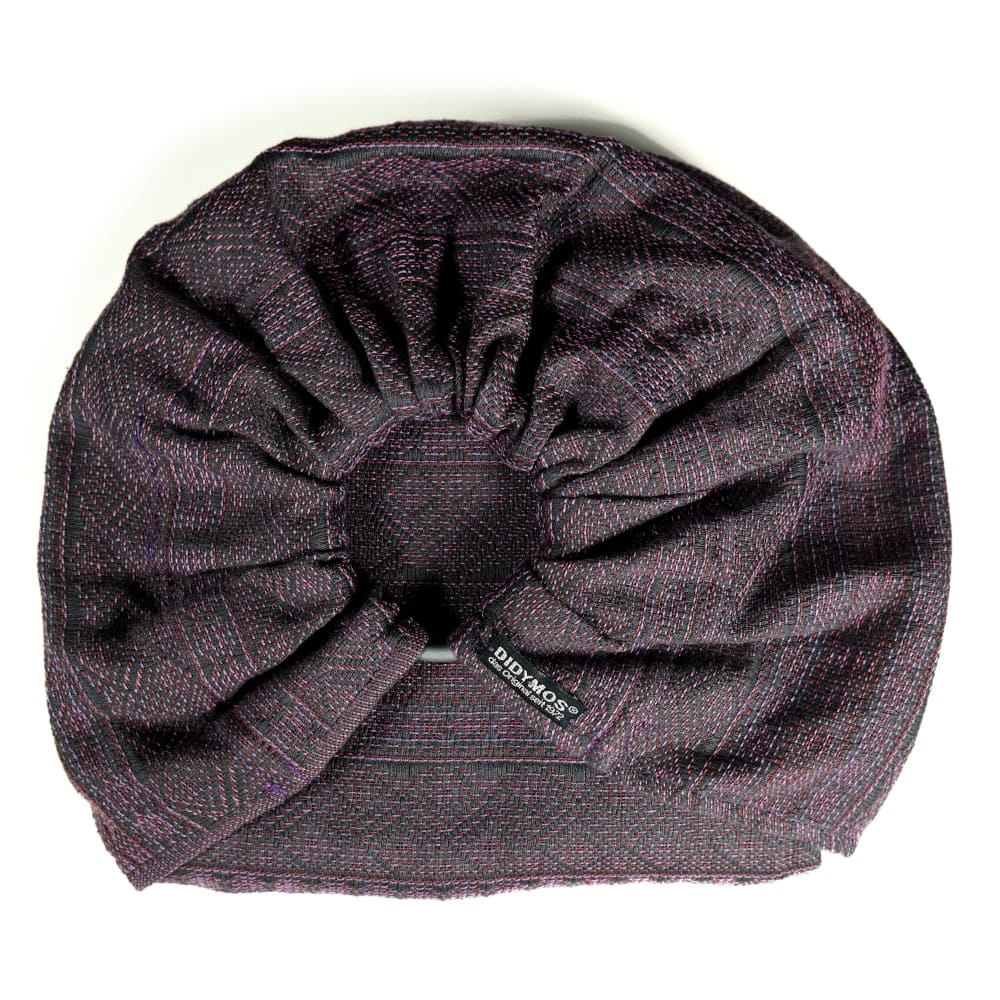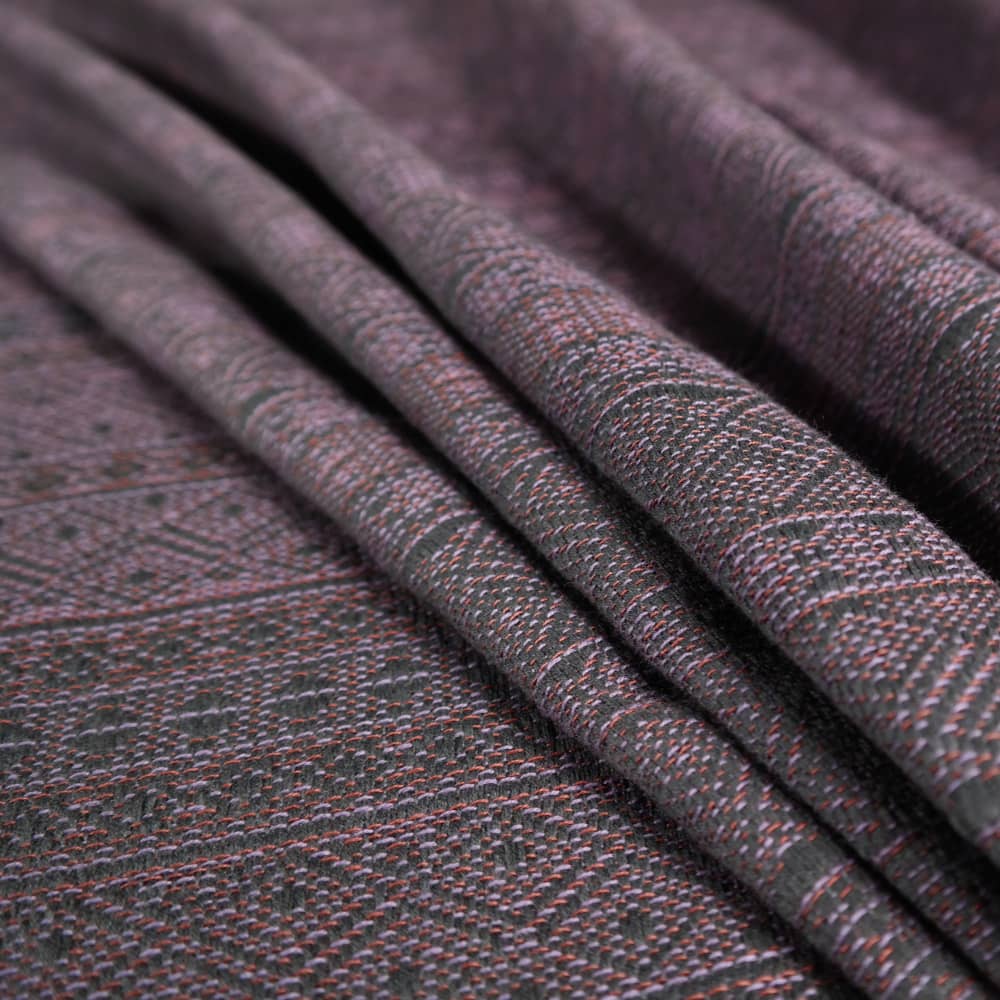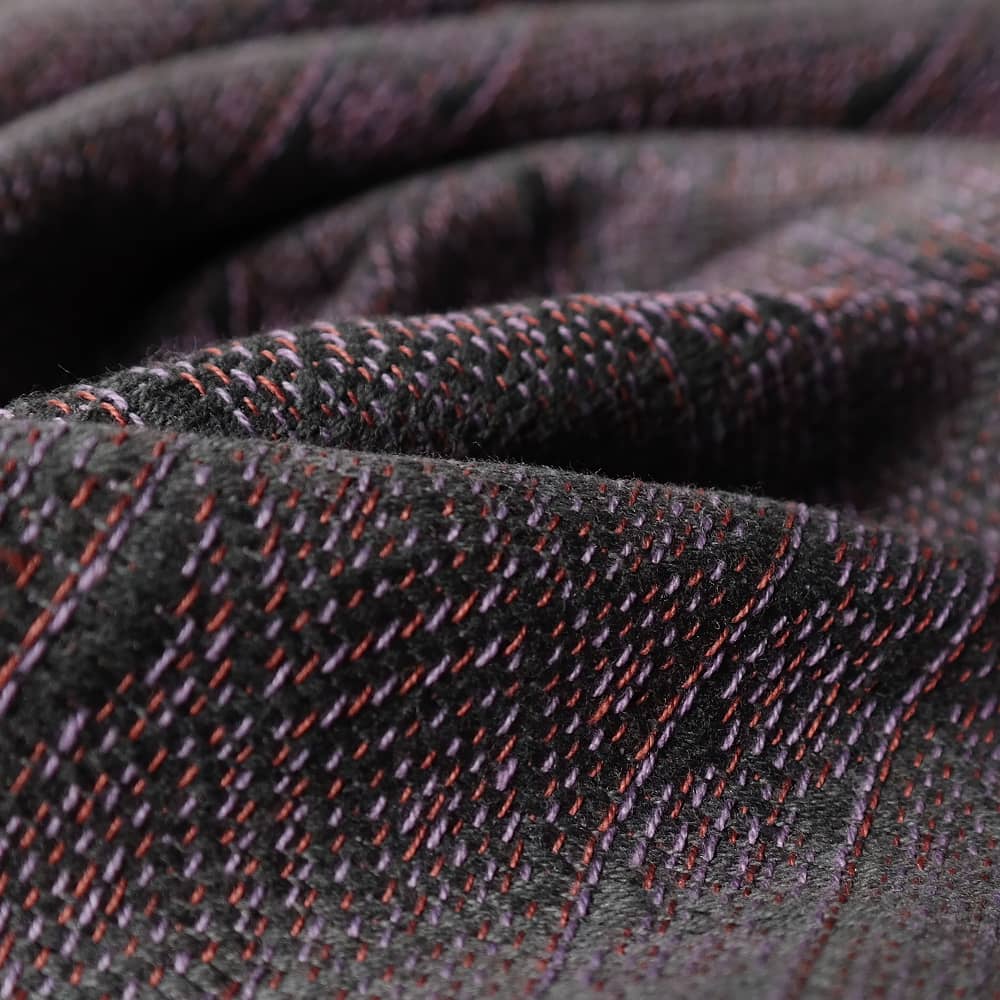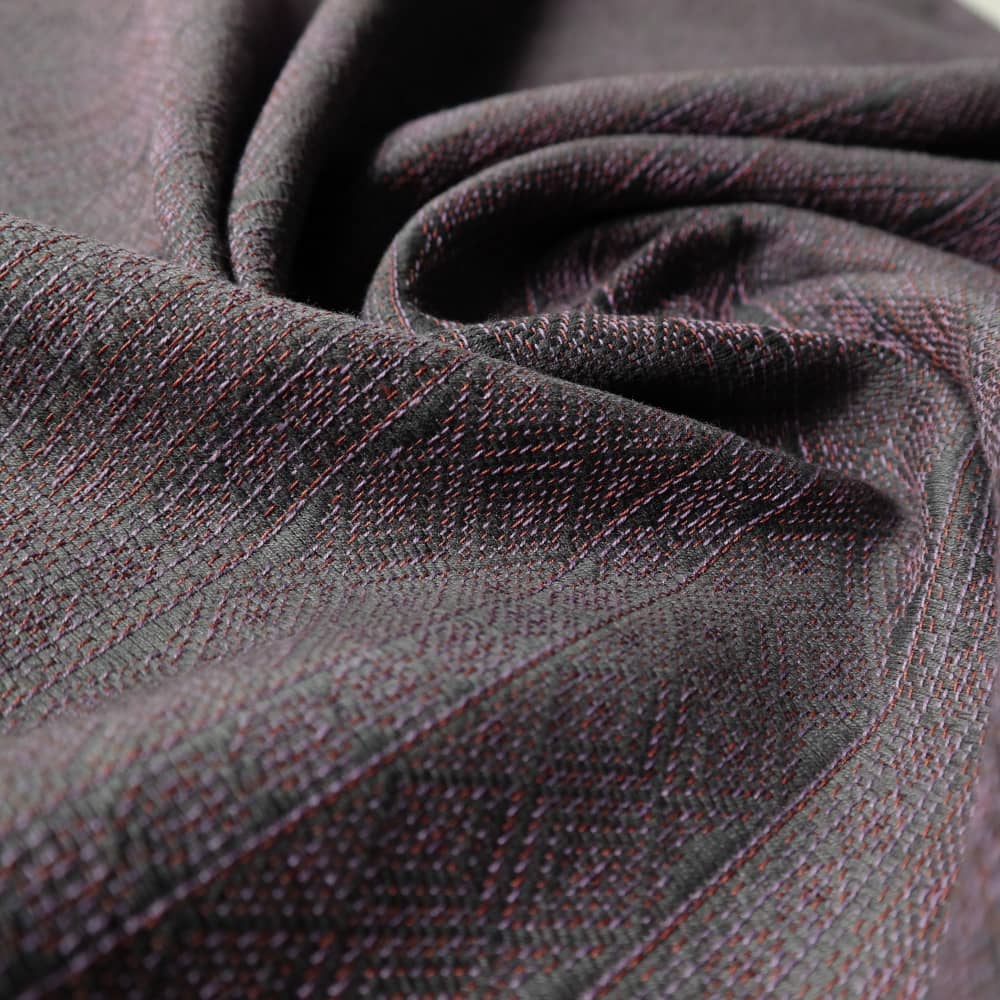 Description
Handy and easy-to-use ring sling, fully adjustable and well suited for any user. Manufactured with the same fabrics that are used for creating the DIDYMOS wraps. Available in size 1R, the gathered "shoulder style" as a standard.
Woven from best organic cotton in an appealing colour combination, Prima Cinnamon Berry makes also a great all-rounder DidySling.
Prima Cinnamon Berry is as soft as all Prima wraps and a bit fluffy. It has a slightly grippy texture that is ideal to hold knots and rings firmly in place. Medium weight, the fabric offers perfect support in width and length. The inherent diagonal stretch gives this sling perfect wrapping qualities and allows for precise and comfortable tying of all carries whether worn in front, on the back or on the hip. Once tied and adjusted, carries stay in place.
Material & properties
Age of child: From Birth
Colour: Slate Grey, Cinnamon, Purple
Different Edges: Yes
Material: 100 % Organic Cotton
Vegan: Vegan

Washing & care instructions
Washable: Up to 60°C, Gentle Cycle, Slow Spin Speed

Please follow our DIDYMOS Care Tips to make your DIDYMOS model last for many years.
Suitable Products
Suitable Products
Baby Wrap Sling Prima Cinnamon Berry
Prima patterned wraps are great DIDYMOS classics and all-time favourites of our DIDYMOS Community. Versatile allrounders, they are completely adjustable for all ages and stages and suitable for both beginners and babywearing experts. Very popular these days, slate grey cotton is the background for model Prima Cinnamon Berry. Warm cinnamon and purple tones contrast attractively with the cool grey adding subtle reflexes and create a sophisticated elegant look. Medium weight, the wrap is a bit fluffy and has a slightly grippy texture that makes it easy to manipulate and to tie. It is supportive and has perfect diagonal stretch that allows for precise and comfortable tying of all carries whether worn in front, on the back or on the hip. Once tied, carries stay in place.
Voucher
Would you like to surprise and delight young or expecting parents with a gift? Opt for a gift card that they can redeem in our online DIDYMOS store. They will enjoy browsing through our shop and picking from a huge range of beautiful babywearing carriers and accessories, practical and lovely pregnancy and baby gear, toys and more. Moreover, with a few clicks, they will get helpful information regarding baby carriers and babywearing. Just purchase your gift card online for immediate delivery. This is how it works: Choose a gift card value and add the card to your basket, pay and confirm your order. A voucher code will be generated automatically. You will find it in 3 places: on the confirmation page for your order, in the order confirmation email, and in your customer account. If you only order voucher(s), there is no shipping cost. Please note: Vouchers can be partially redeemed. Any remaining value will be displayed in your customer account. Enjoy ordering and surprising friends, family, and colleagues with DIDYMOS gift cards.