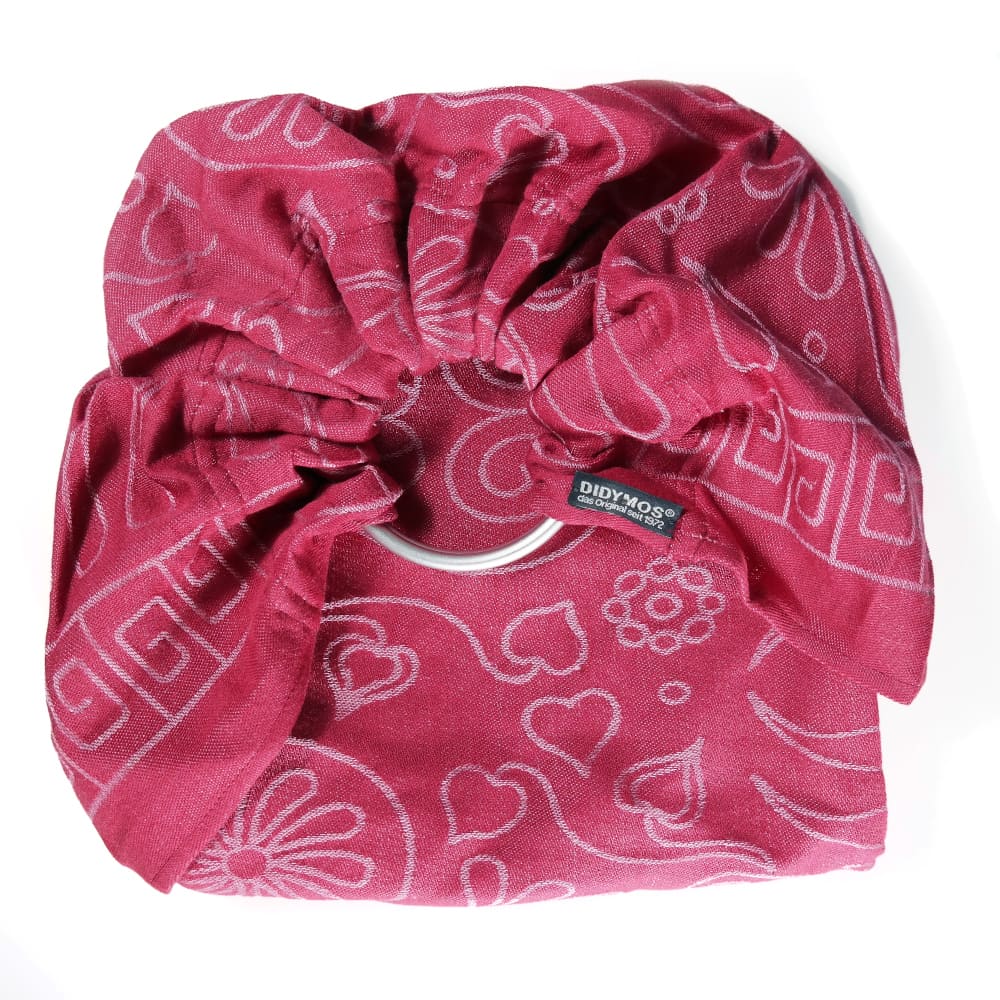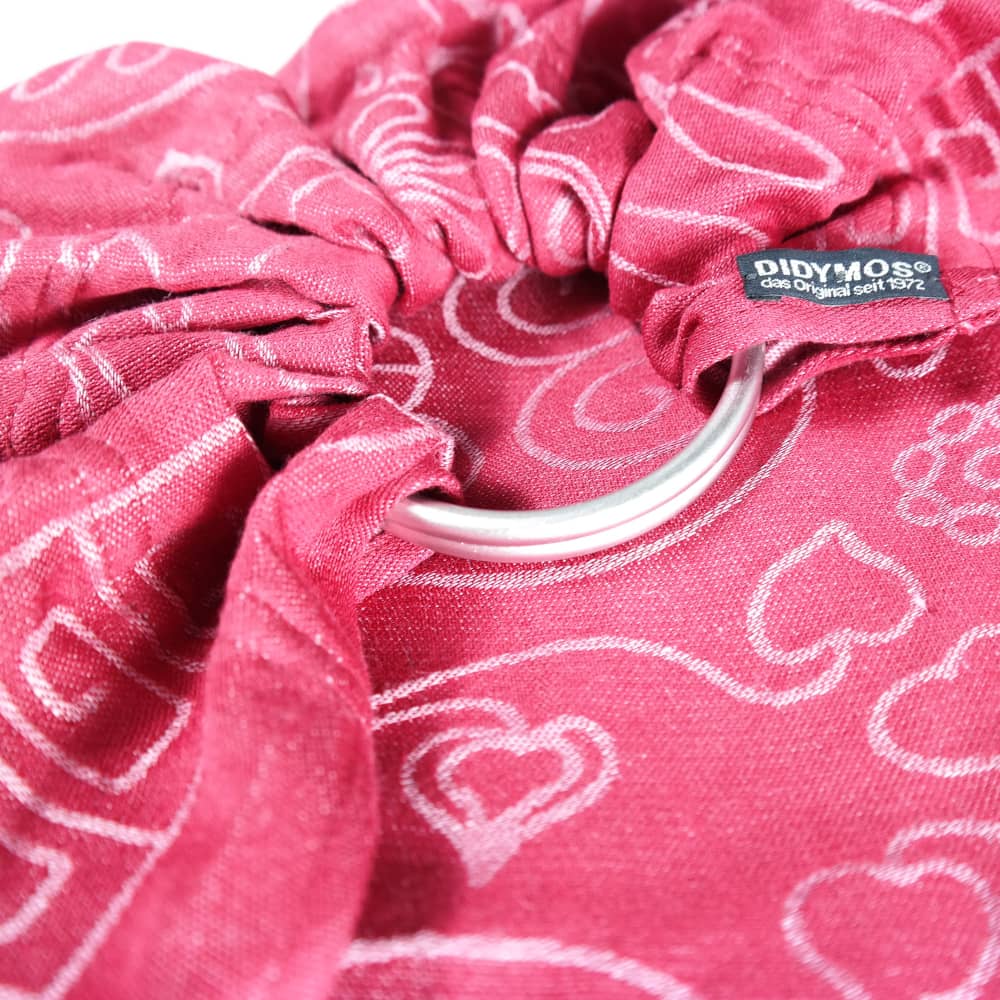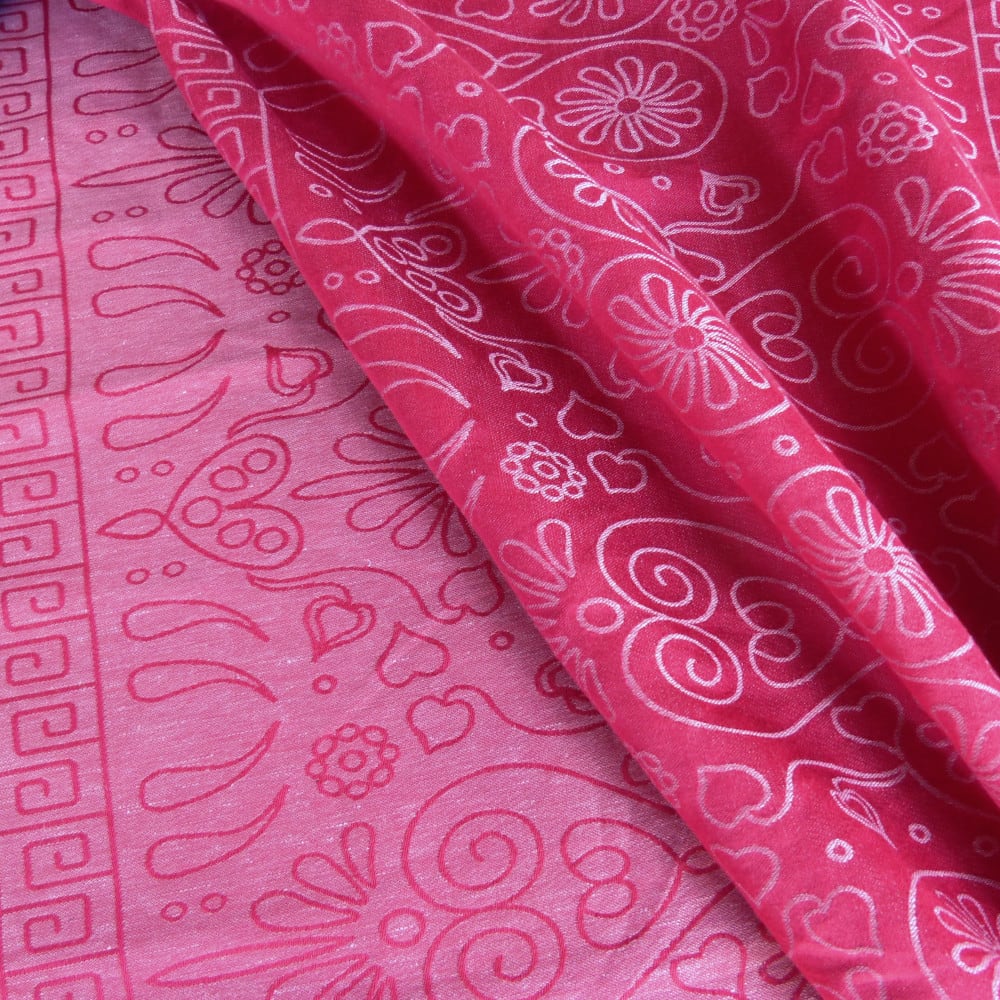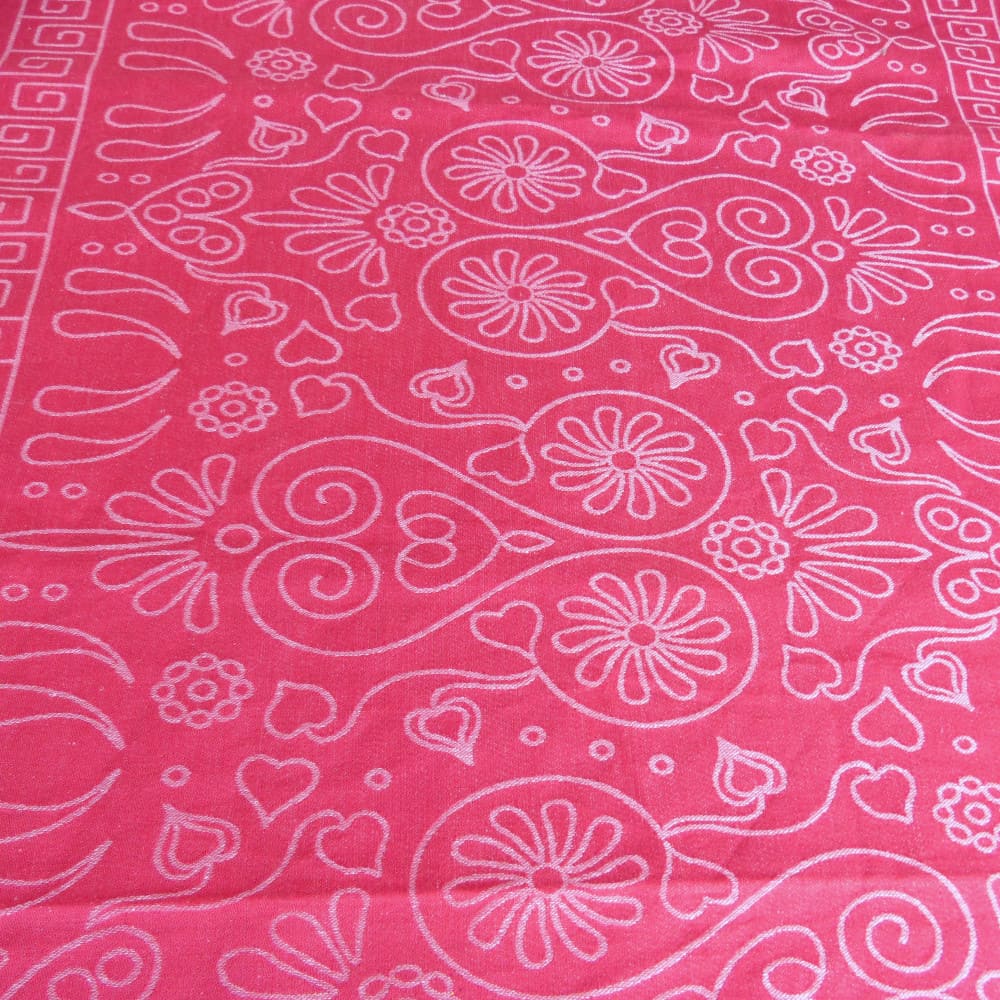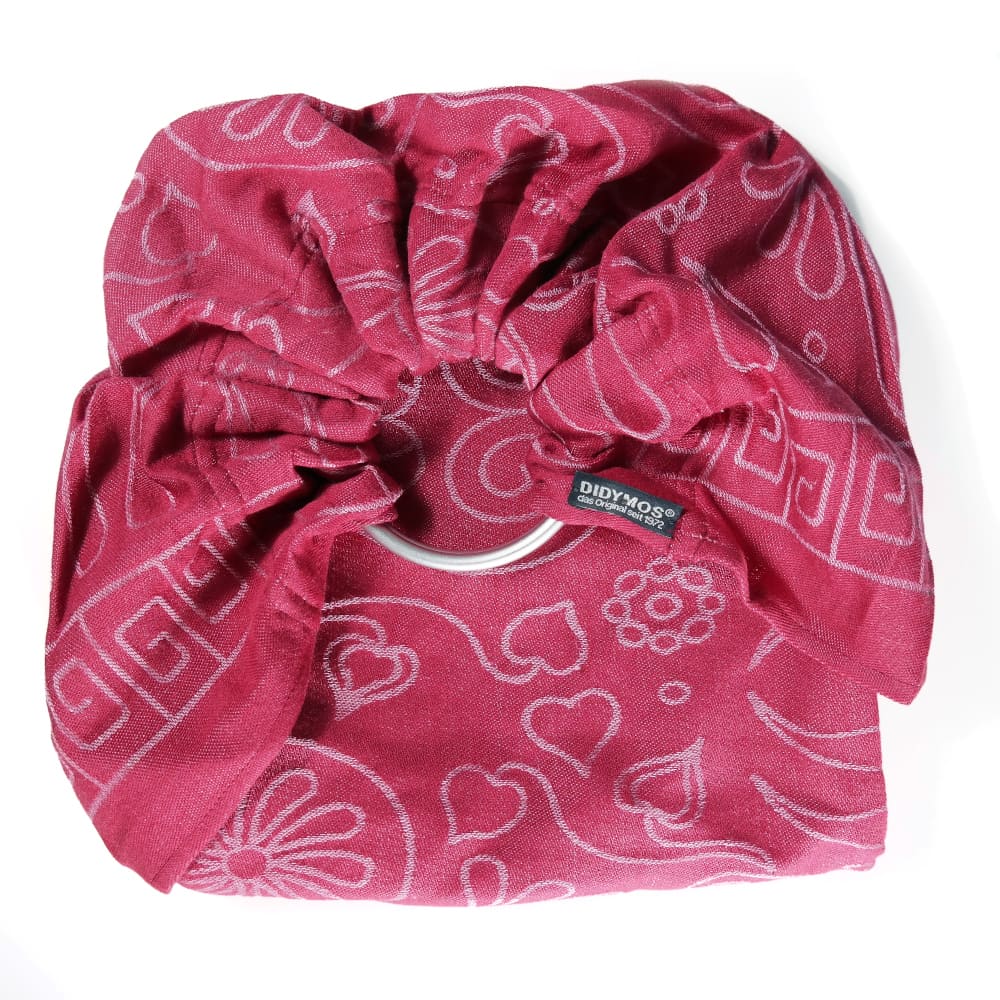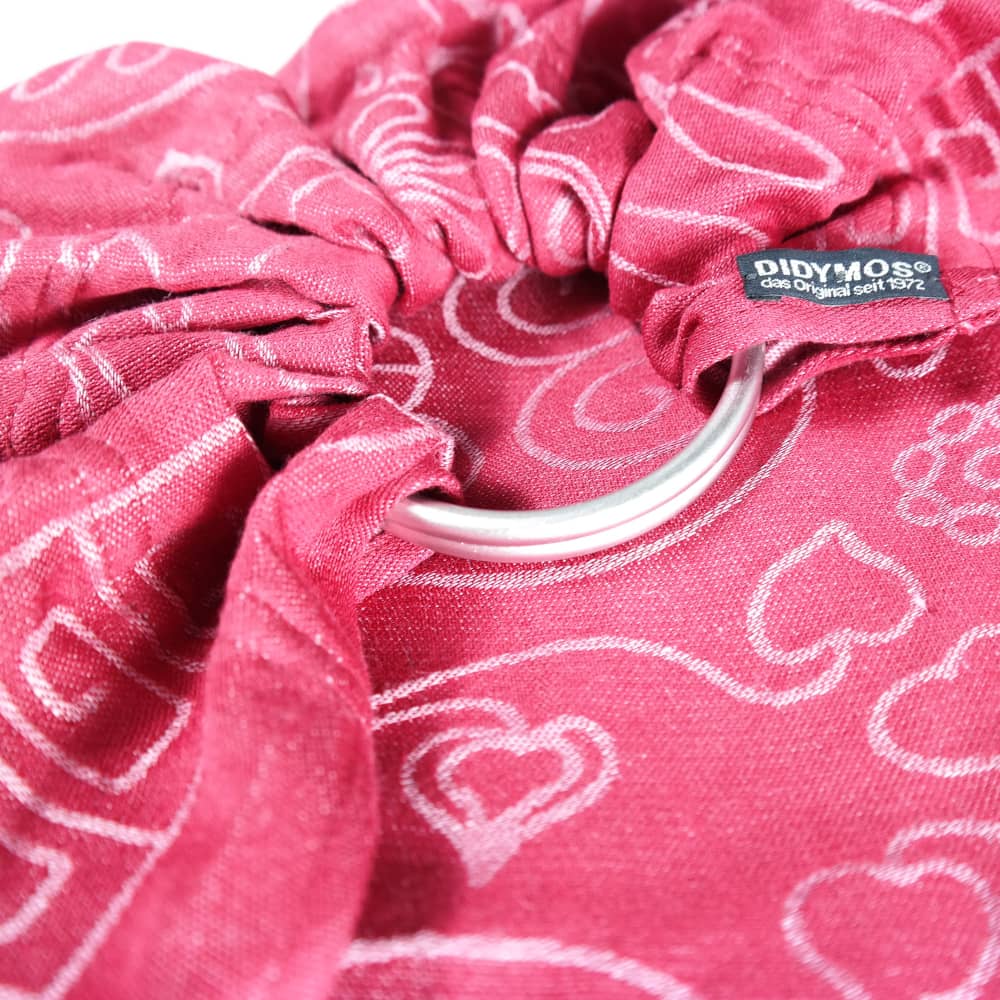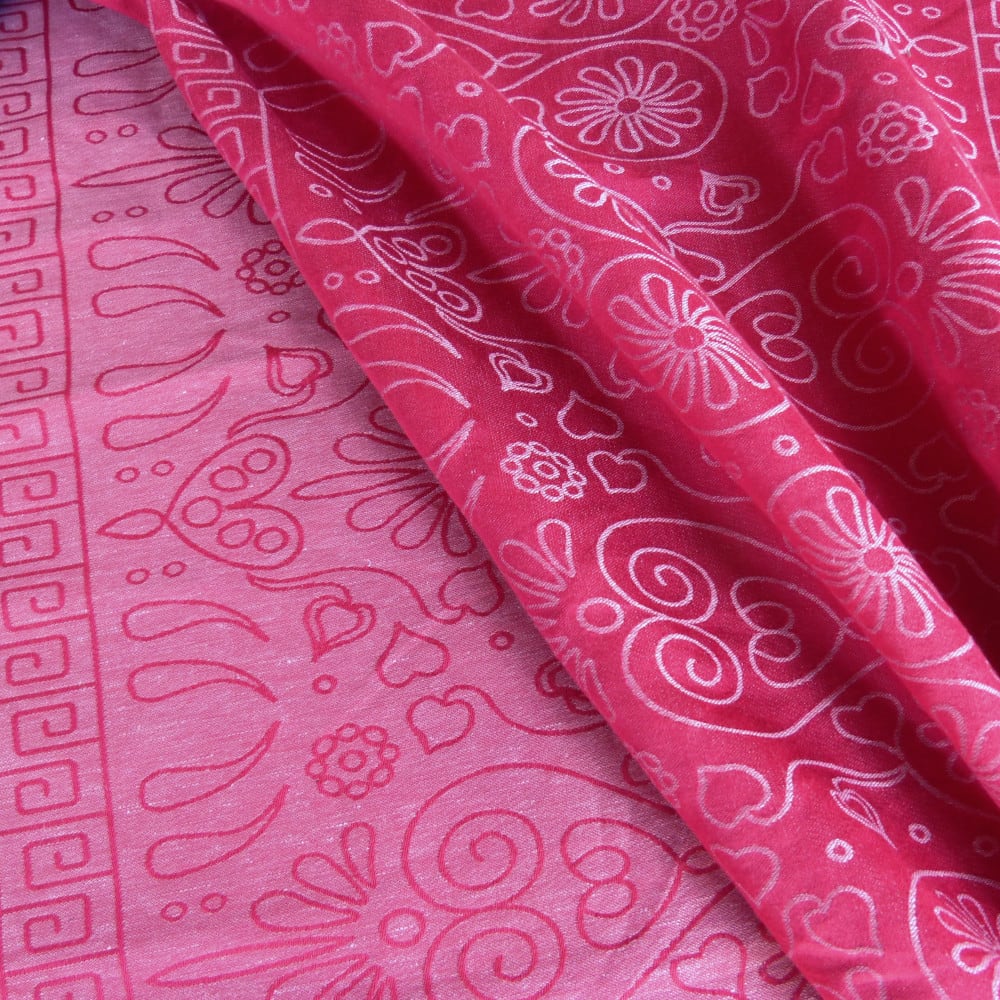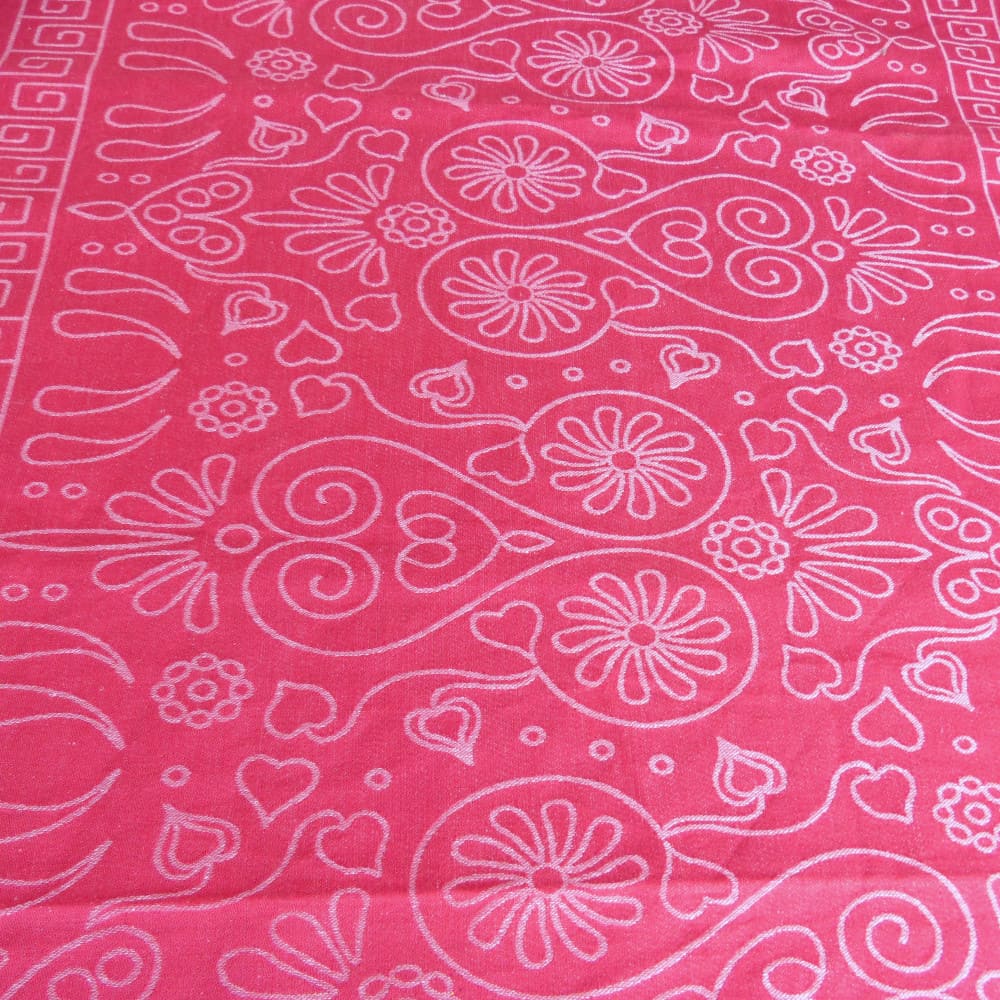 Description
Model Chimera Amaranta– woven as a special edition and on request of Italian babywearing groups.
There are a few ring slings left that we are pleased to sell in our online shop, they are available in the standard size 1R, gathered shoulder style.
The sling is made from a cotton linen blend, featuring a pattern that goes back to ancient mythology – beautifully shimmering in dark red and dusty pink.
Smooth and soft already with the first wash, the linen blend fabric is of medium weight and is densely woven to offer enough support for carrying a newborn and heavier babies as well.
Fully adjustable, the sling will easily mold to the wearer and baby providing optimal comfort all while supporting the baby well, regardless of being worn on front, back, or your hip.
Temperature regulating, linen blends have a natural, skin-friendly feel, they are strong, long-lasting and reliable allrounders throughout the year.
Material & properties
Age of child: From Birth
Colour: Red, Rose
Different Edges: Yes
Material: 60% Organic Cotton, 40% Linen
Surface weight: 185 g/m²
Vegan: Vegan

Washing & care instructions
Washable: Up to 60°C, Gentle Cycle, Wash in Abundant Water, Slow Spin Speed

Please follow our DIDYMOS Care Tips to make your DIDYMOS model last for many years.
Suitable Products
Suitable Products
DidySling Chili Size 1R
Handy and lightweight, DIDYMOS ring slings are for quick and easy use. Available in size 1 R (gathered shoulder type) as a standard stock. DidySling model Chili is made from a cross twill fabric offering great carrying comfort and support at a very favourable price. A mix of natural white and red cotton give it a sober, yet colourful look. DIDYMOS cross twill fabrics make for sturdy and supportive slings and carriers. With their inherent diagonal stretch, they perfectly adjust to all sizes and many carries on the front, on the hip and on the back. Tear-resistant and sturday, they are yet soft to the feel and keep their shape even after frequent use. Made from pure organic cotton, dyes free from any harmful substances Fully adjustable and versatile, they are perfect slings for your entire babywearing days.
Sling Rings, Pair Silver
These rings are perfectly suited to turn your short DIDYMOS Baby Wrap (for example size 2) into a ring sling. You can either use the rings to make a permanent change by sewing the rings onto one end of the wrap. Alternately, you can use the rings to make a no-sew ring sling and keep the wrap unchanged.. For instructions go to our DidyMagazine. These solid aluminum rings feature unique no-weld construction. They are 5 mm thick, nickel-free and thus hypoallergenic. The rings are sold in pairs and they are available in a wide variety of colours to match any DIDYMOS wraps. Sizes (diameter): 63,5 mm (new!) 75 mm 87 mm