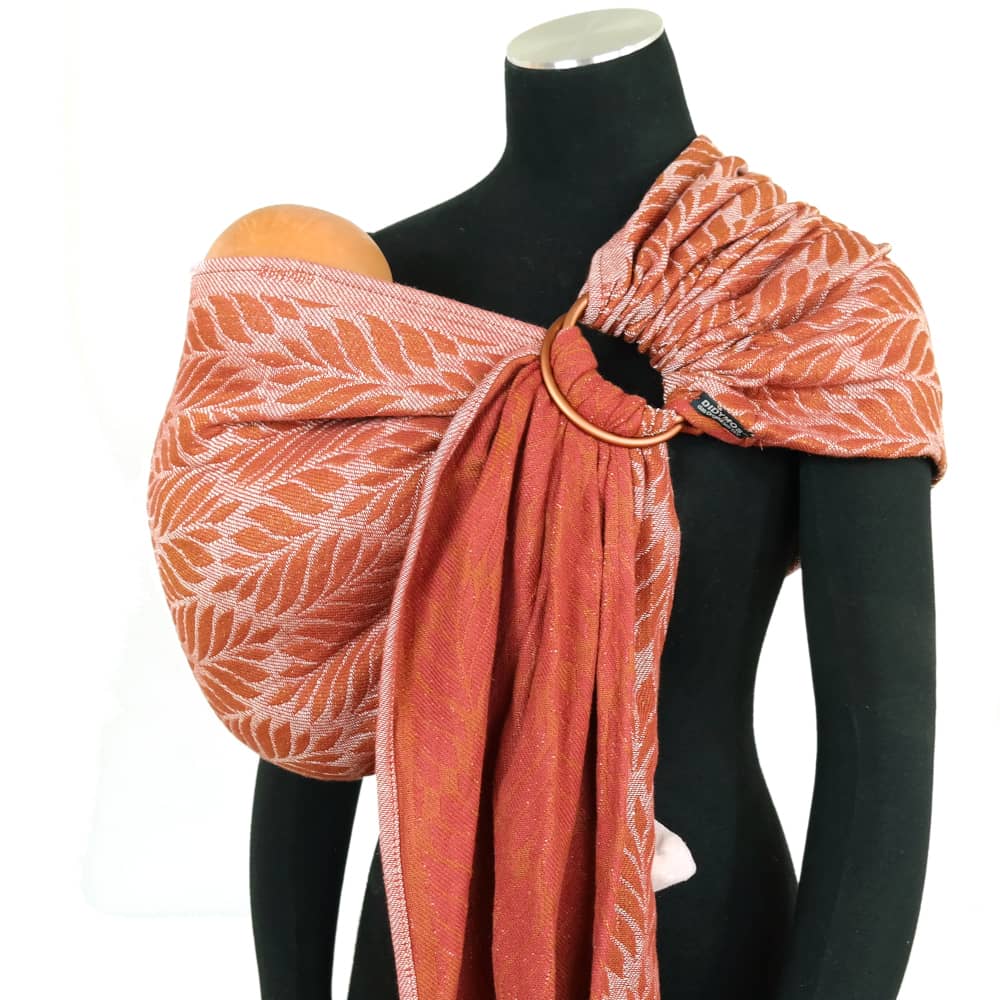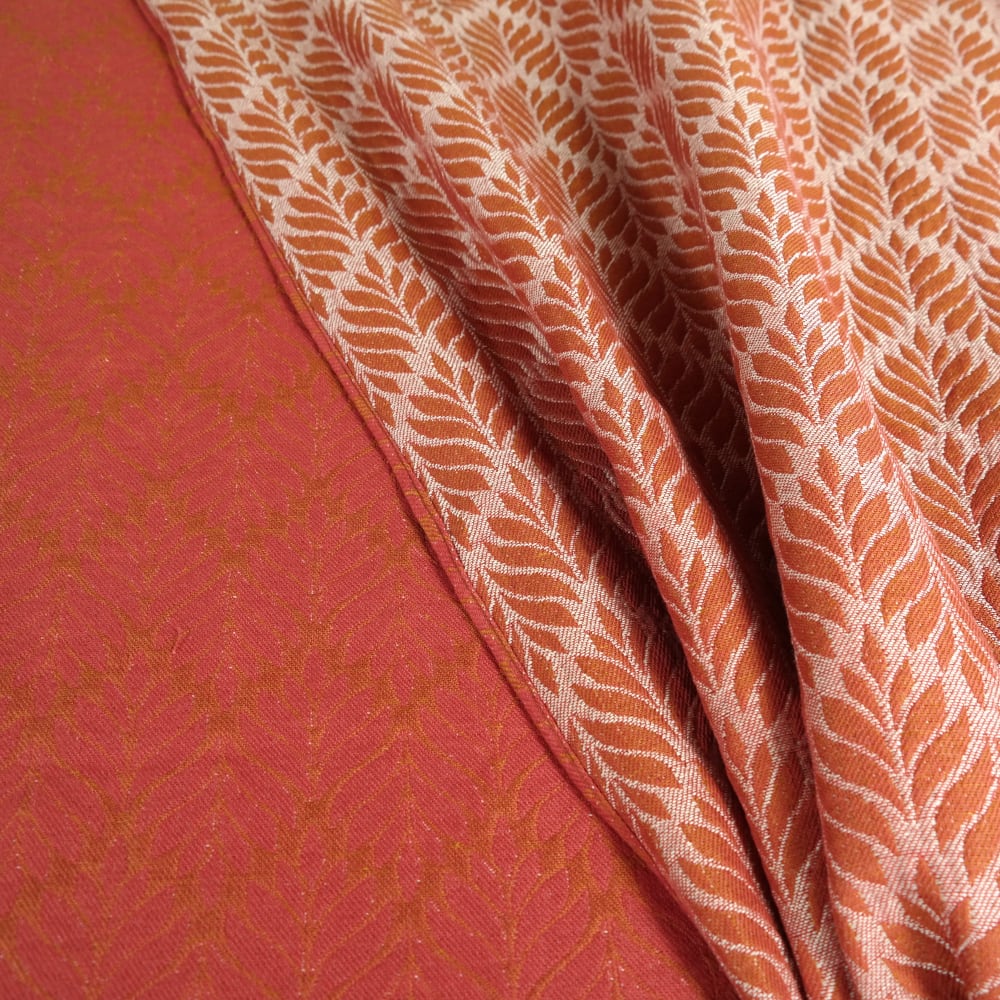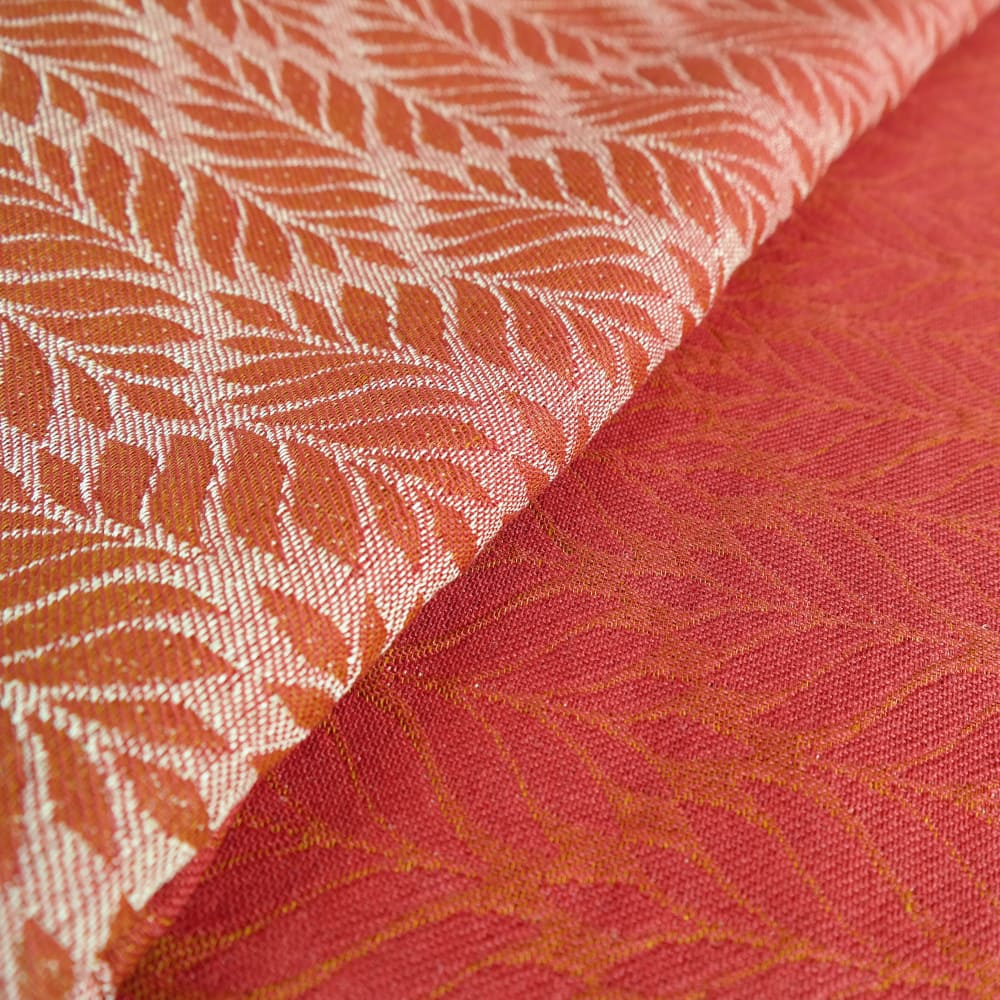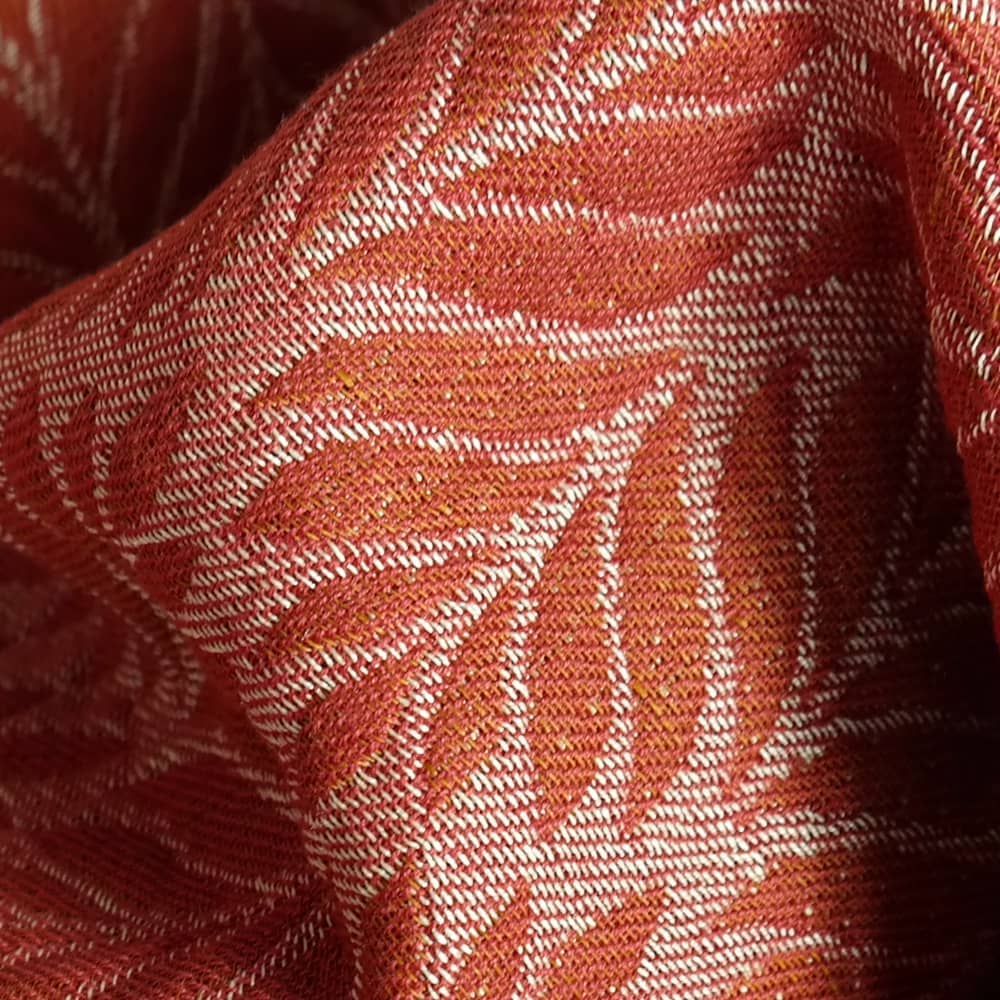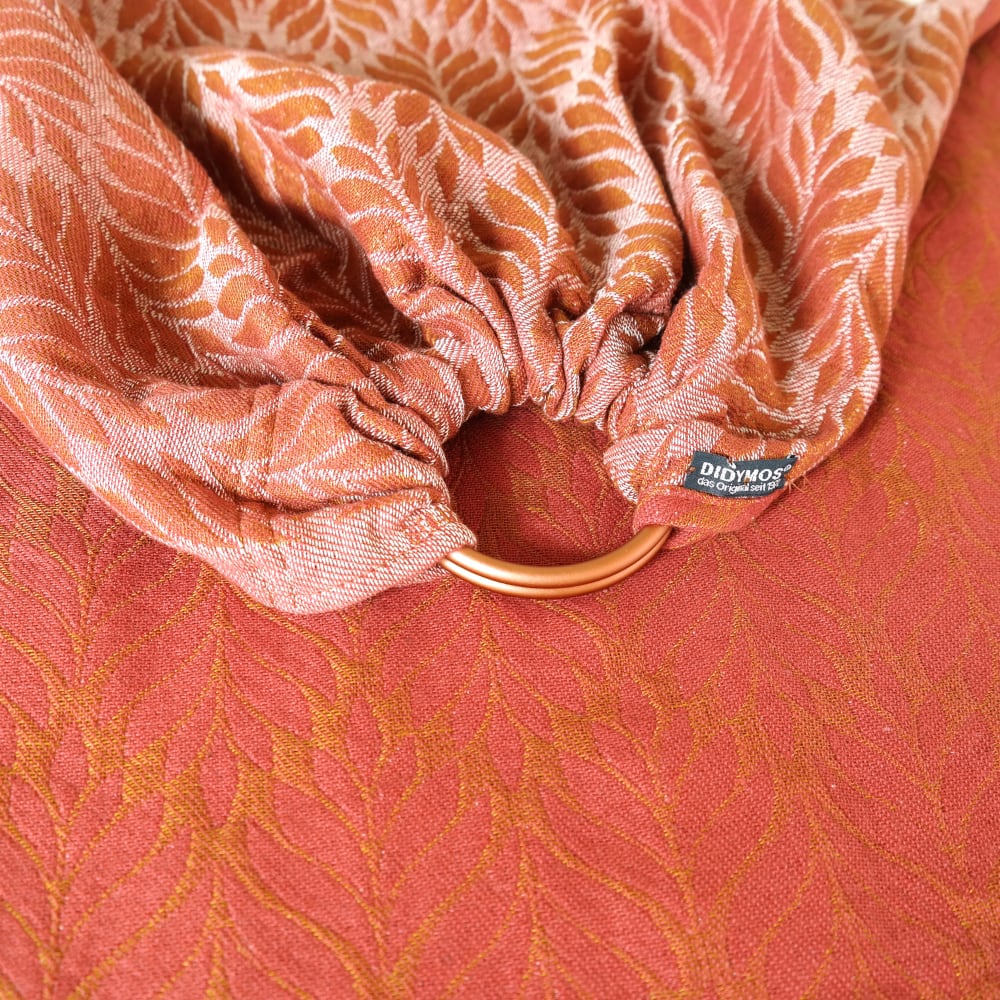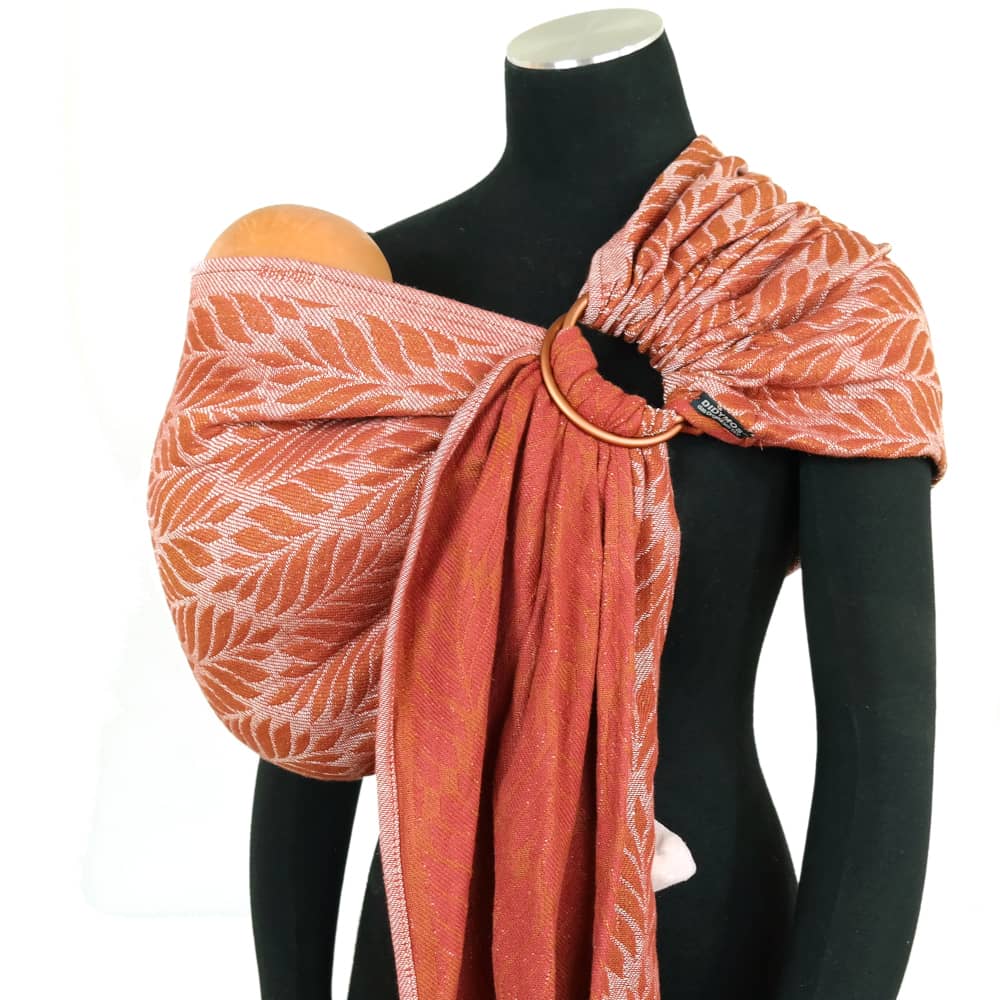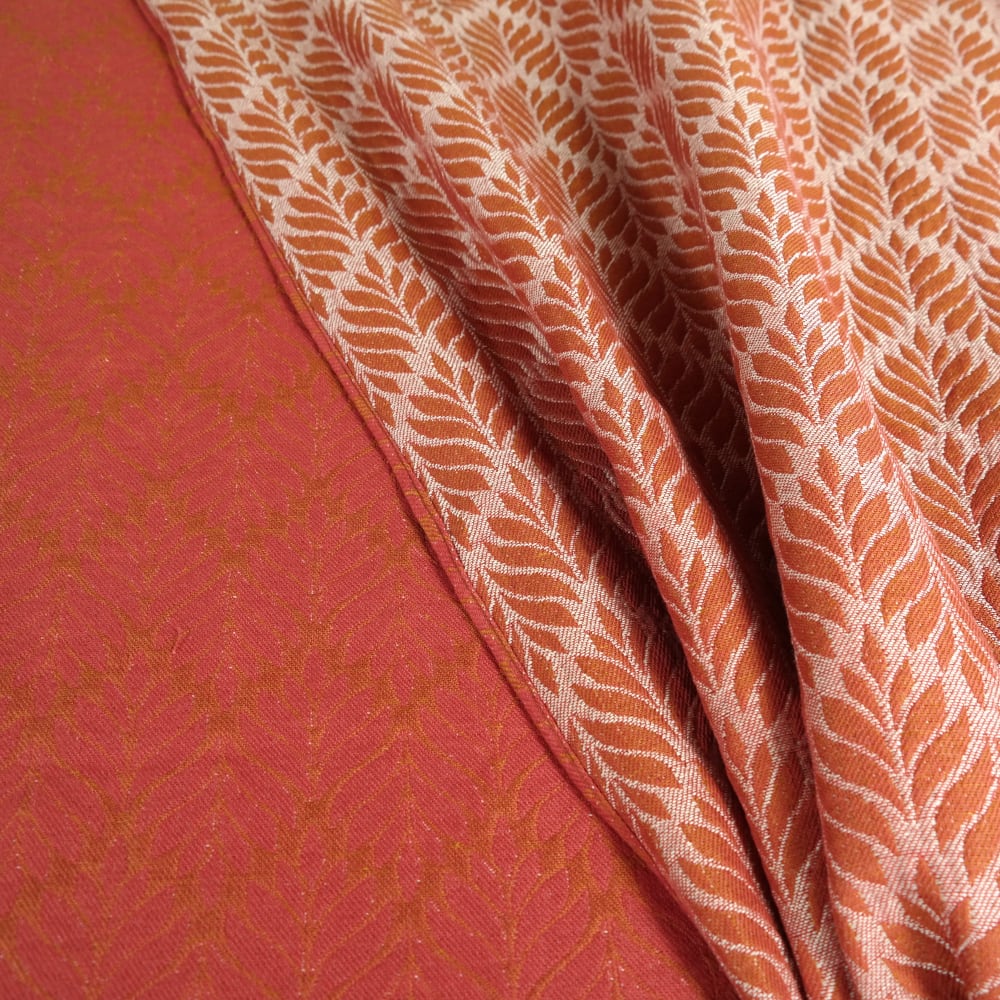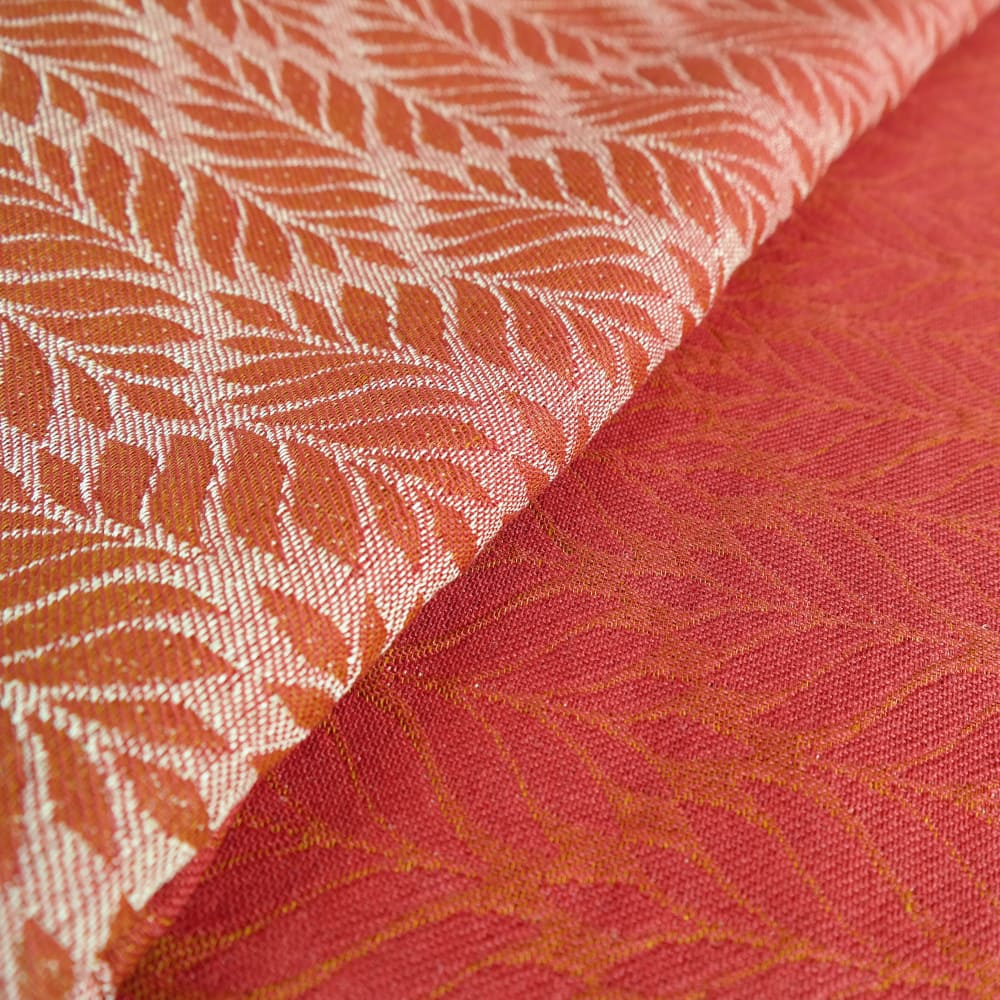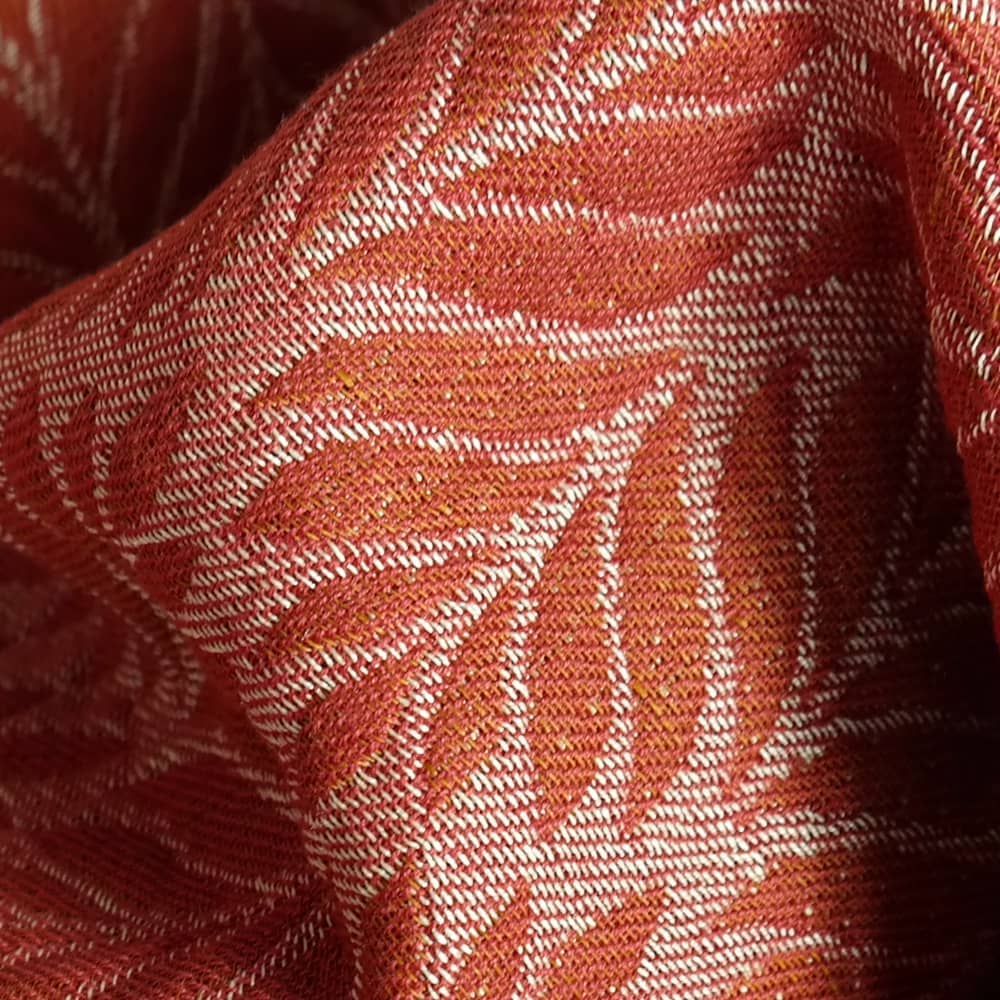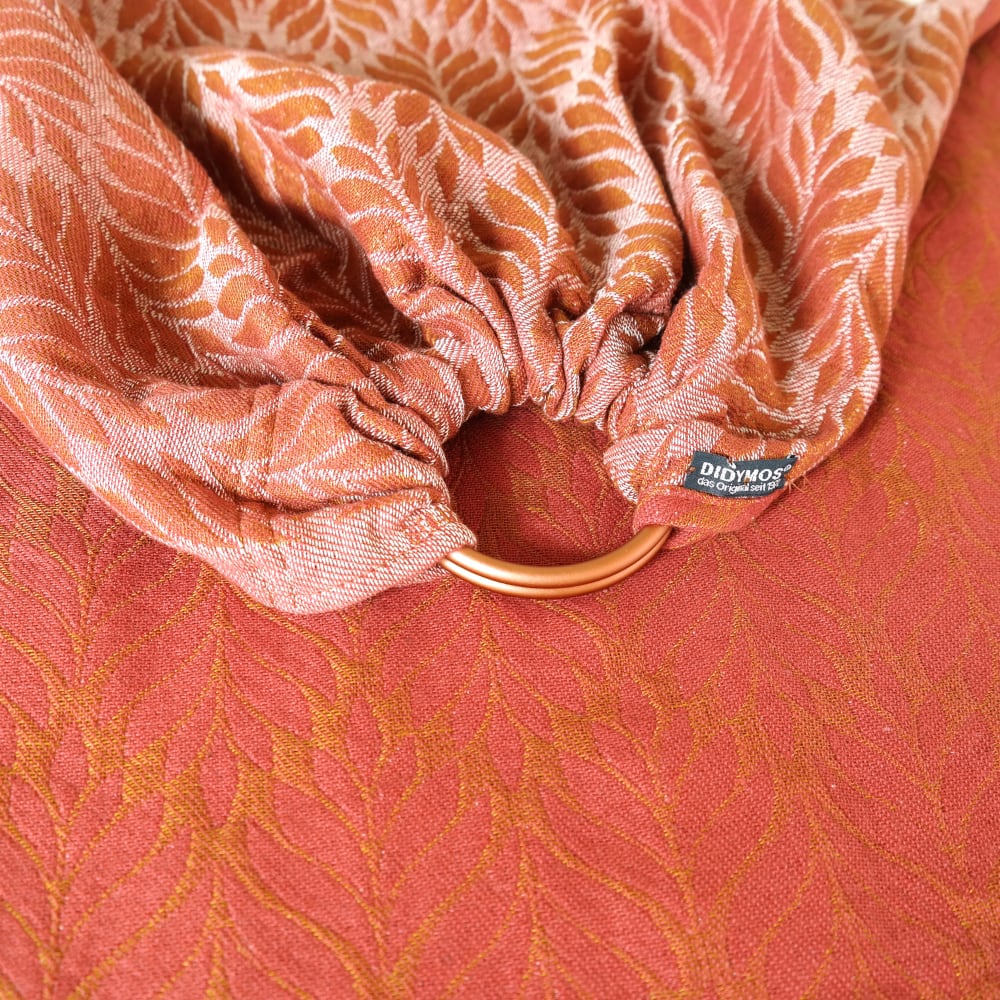 DidySling Trias Rosewood
Color:
Red, Copper and Natural
Surface weight:
330 g/m²
Material:
76% Organic Cotton, 14% Linen, 10% Tussah-Silk
Description
The convenience of a ring sling combined with the comfort and qualities of the wrap. Our DidySling is an easy-to-use baby carrier that is comfortable to work with and suitable for newborns to toddler. It can be quickly put on, and baby can be popped in and out as needed. Fully adjustable, it is well suited for any user.
DidySling Trias Rosewood is tailored from a fluffy double weave fabric woven from a triblend of cotton, linen and Tussah silk. Rosewood coloured cotton contrasts with linen and silk in nature and copper to highlight the appeal of the pattern.

A double weave, the fabric features the same pattern on both sides. It ist soft and pleasant to the eye and the touch engaging many senses at once.
Due to the nature of the weave, the heavy weight fabric seems to be much more lightweight than it it really is. It is cushy and moldable with a very comfortable shoulder feel. Supportive, with a slightly grippy texture, the wrap has the right amount of stretch to allow for comfortable and precise tying of front, hip and back carriers.
All yarns meet the highest organic standards,dyes are without any harmful substances.
Material & properties
Age of child: From Birth
Color: Red, Copper and Natural
Different Edges: Yes
Material: 76% Organic Cotton, 14% Linen, 10% Tussah-Silk
Surface weight: 330 g/m²
Vegan: Not vegan

Washing & care instructions
Washable: 30°C, Gentle Cycle. Don't tumble dry.

Please follow our DIDYMOS Care Tips to make your DIDYMOS model last for many years.