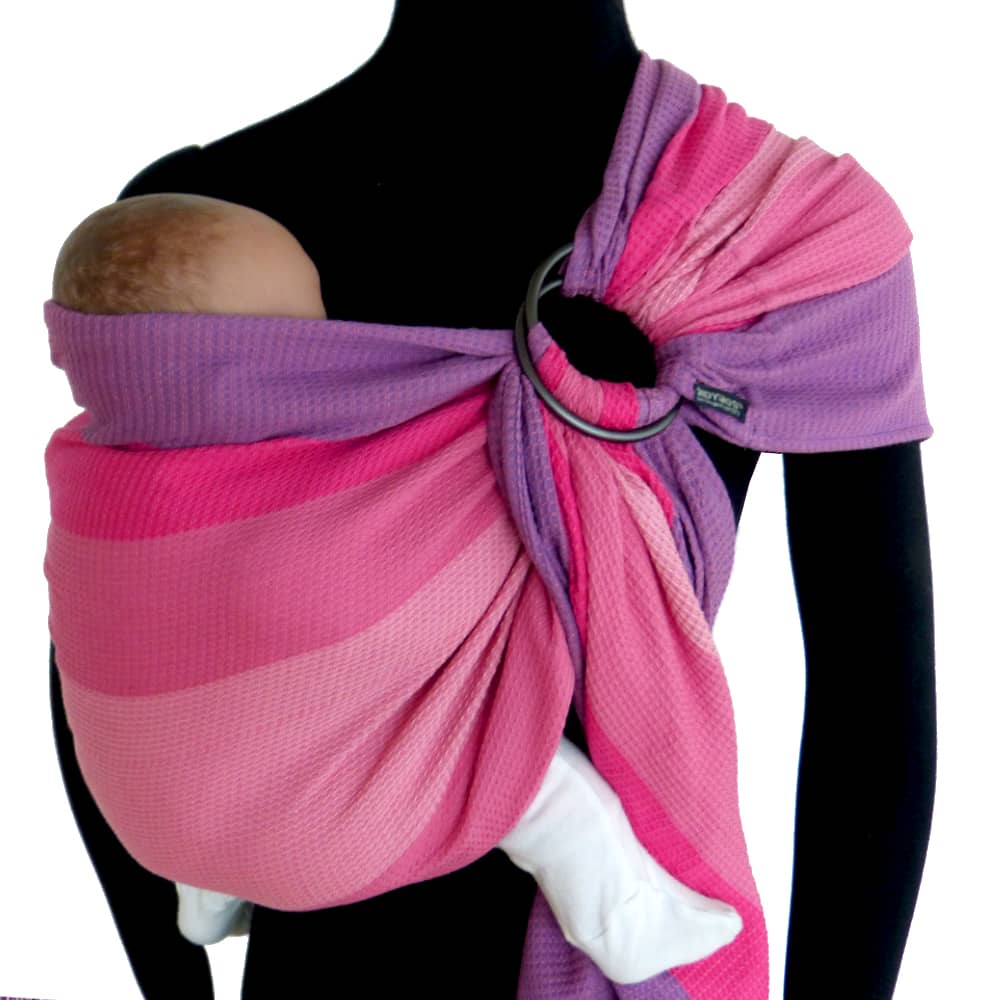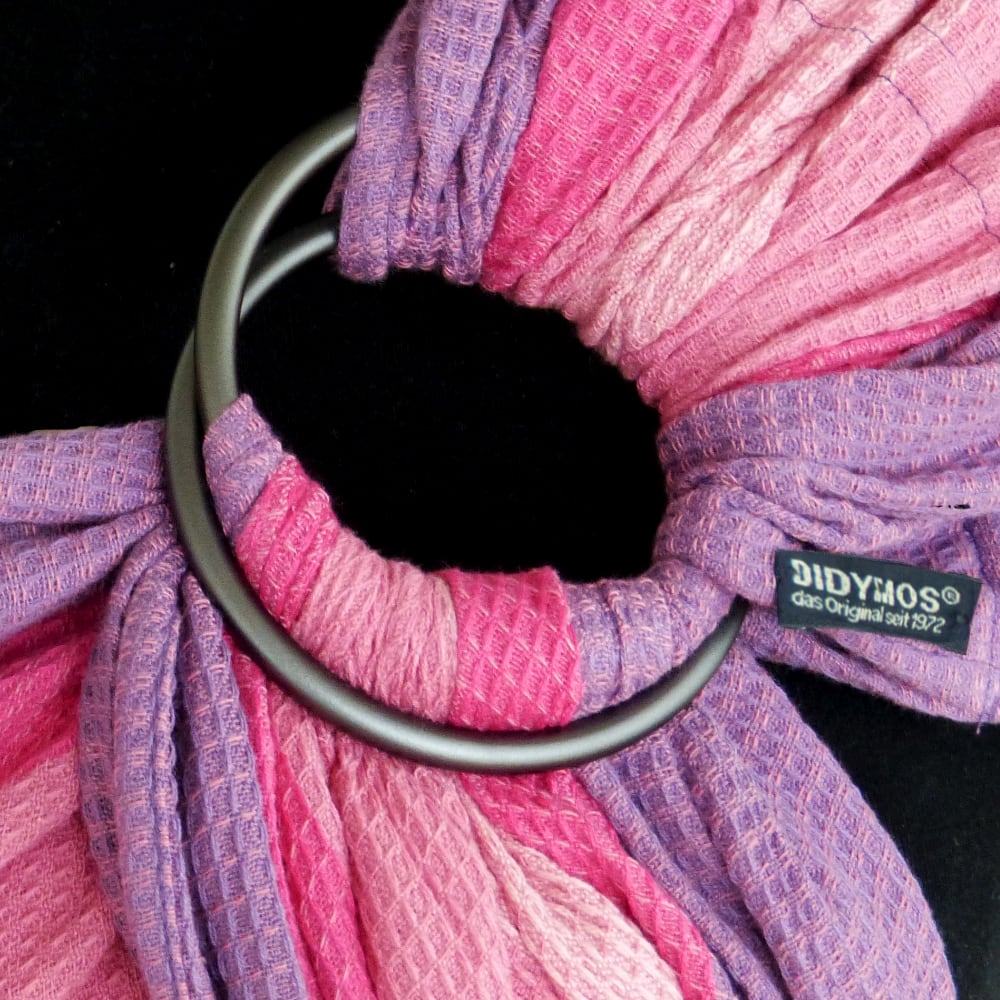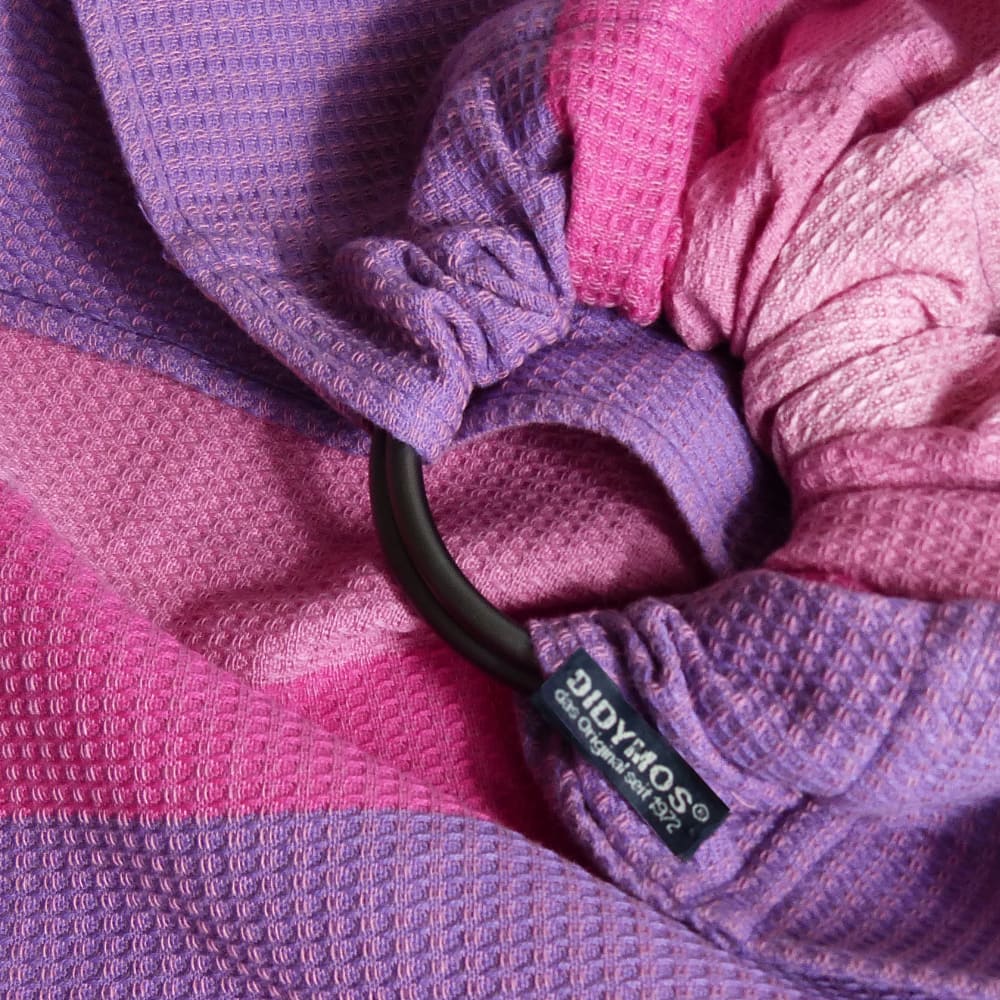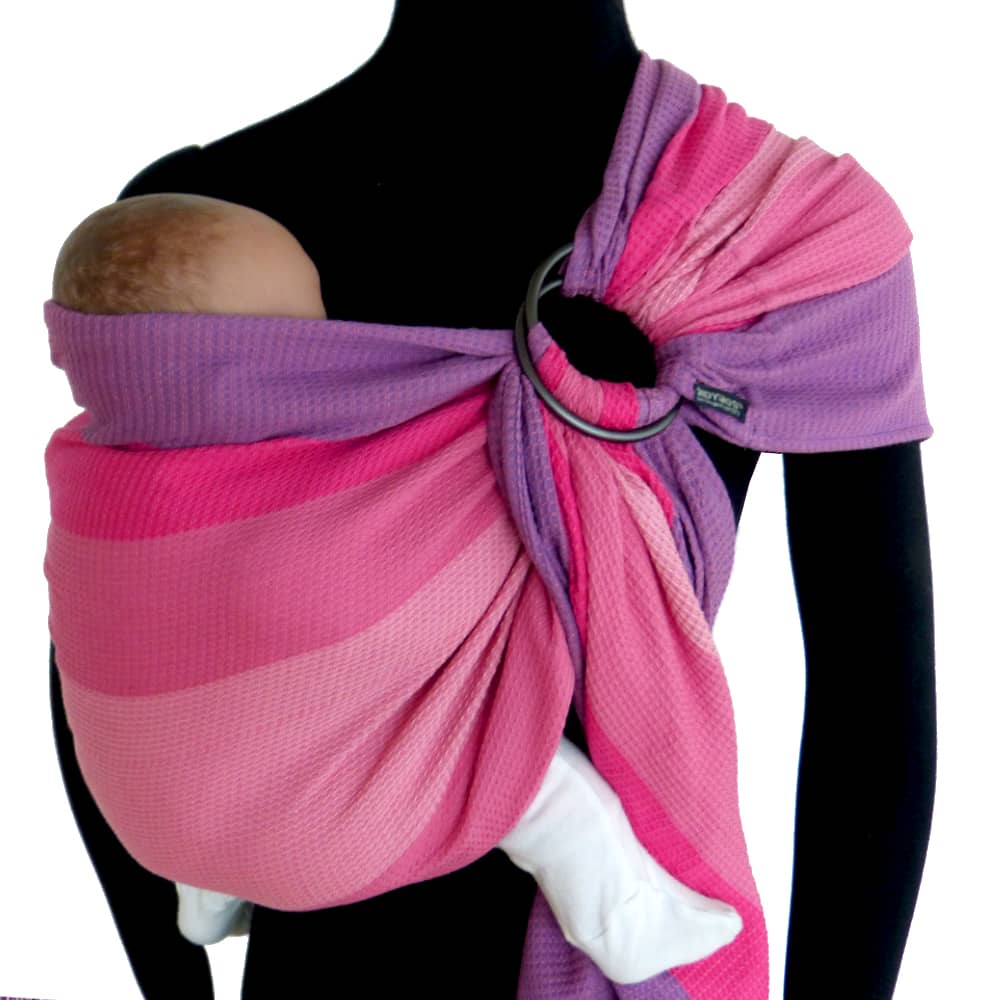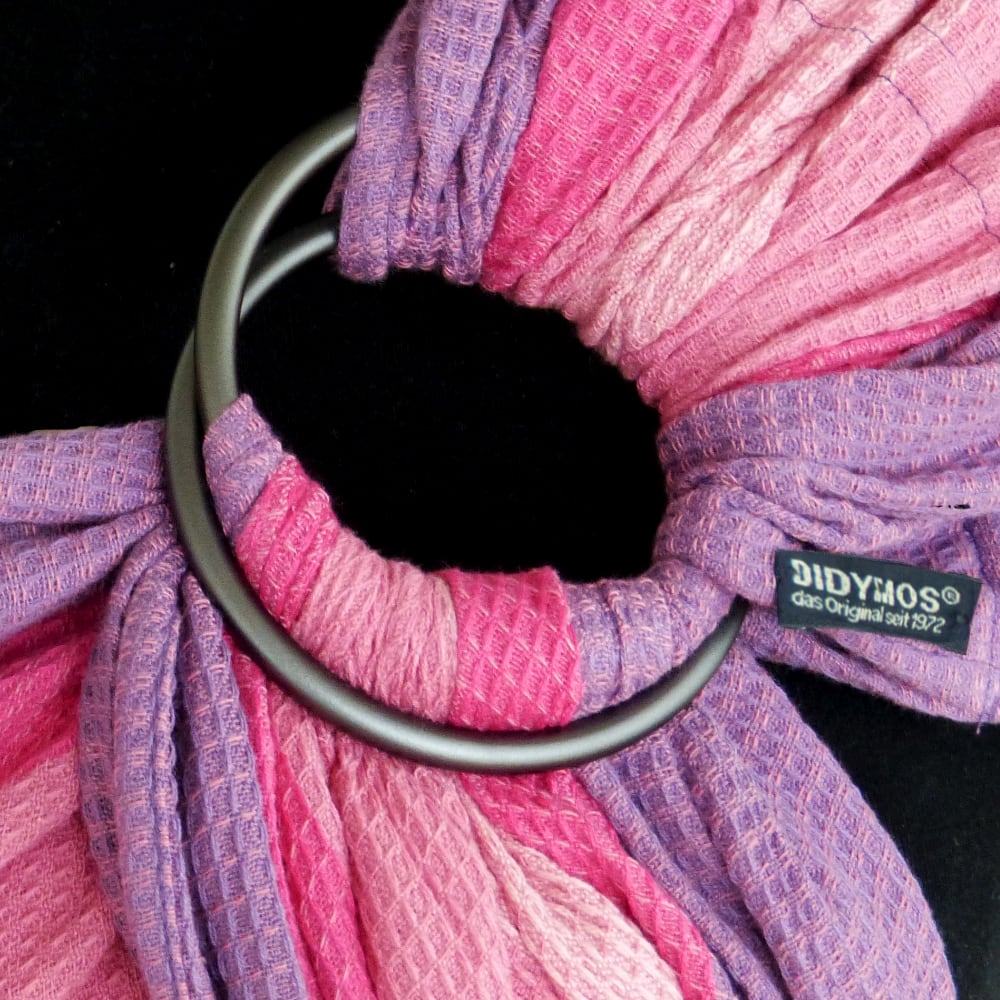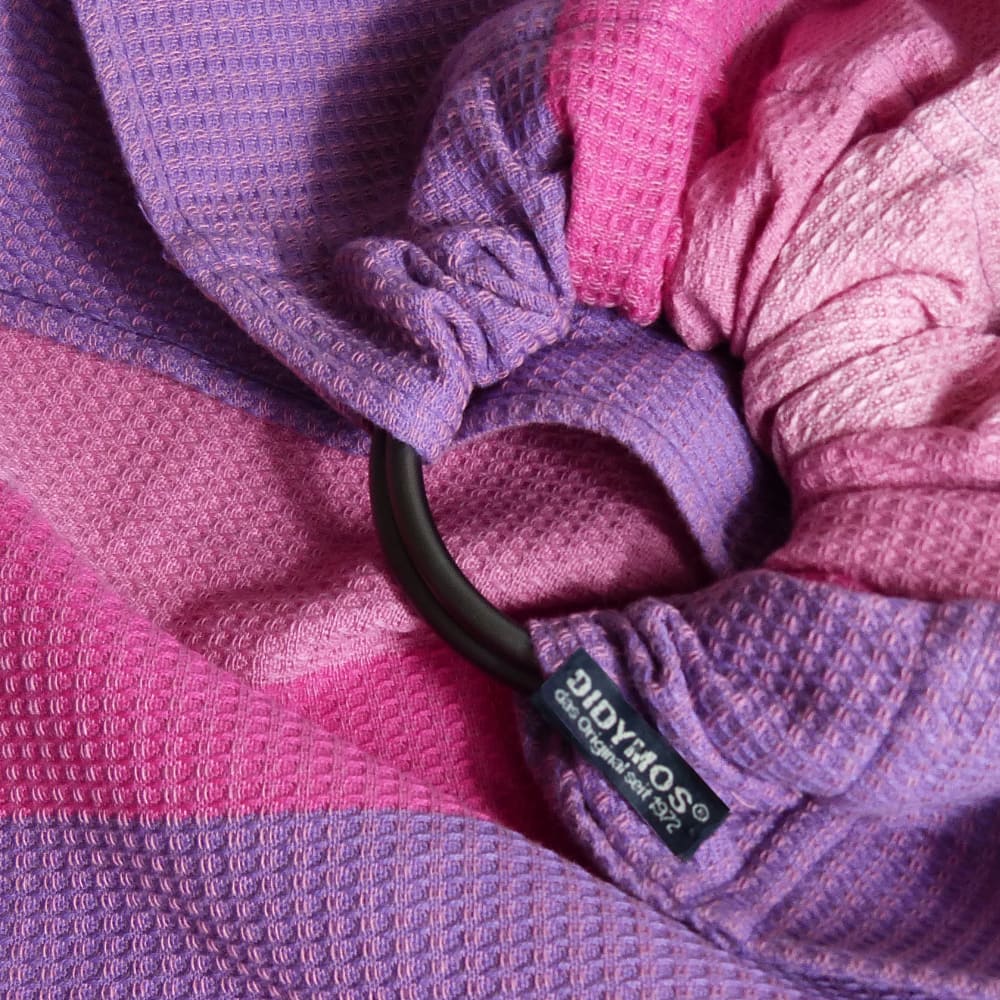 Description
Ringslings, convenient and quick to put on, fully adjustable and well suited from newborn to toddler and for any user. Baby can be popped in and out as needed. Manufactured with the same fabrics that are used for creating the DIDYMOS wraps, they are available in size 1R with a gathered "shoulder style" as standard.
NEW: DidySlings made from DIDYMOS waffle piqué fabric.
Wonderfully moldable, the fabric can be pulled easily through the rings and is comfortable to tighten and to adjust. With its subtle texture, the piqué fabric has enough grip to make sure knots and rings stay in place even after prolonged wearing and, if needed, they are very easy to re-adjust.
Soft, our piqué fabric feels comfortable on the shoulder, it has a beautiful "drape" and keeps its shape and colours even after many washes.
With their fantastic qualities, DIDYMOS waffle piqué fabrics make great summer slings:
Piqué fabric is breathable, durable and easy to care for. It has excellent give and comfort. Thin, the fabric does not bulk up. It is very moisture absorbant and dries fast – ideal to ensure that you and your child stay cool when temperatures are rising.
DIDYMOS waffle piqué fabric is woven from pure organic cotton, the colours are free from heavy metals or any other harmful substances.
Model Piqué Eva features a colourful stripes pattern in lovely shades of pink and violett.
Material & properties
Age of child: From Birth
Color: Pink, Purple, Rose
Material: 100% Organic Cotton
Surface weight: 220 g/m²
Vegan: Vegan

Washing & care instructions
Washable: Up to 60°C

Please follow our DIDYMOS Care Tips to make your DIDYMOS model last for many years.
Suitable Products
Suitable Products
Backpack Eva
Cute drawstring backpack to hold your wrap, sling or other carrier and much more.