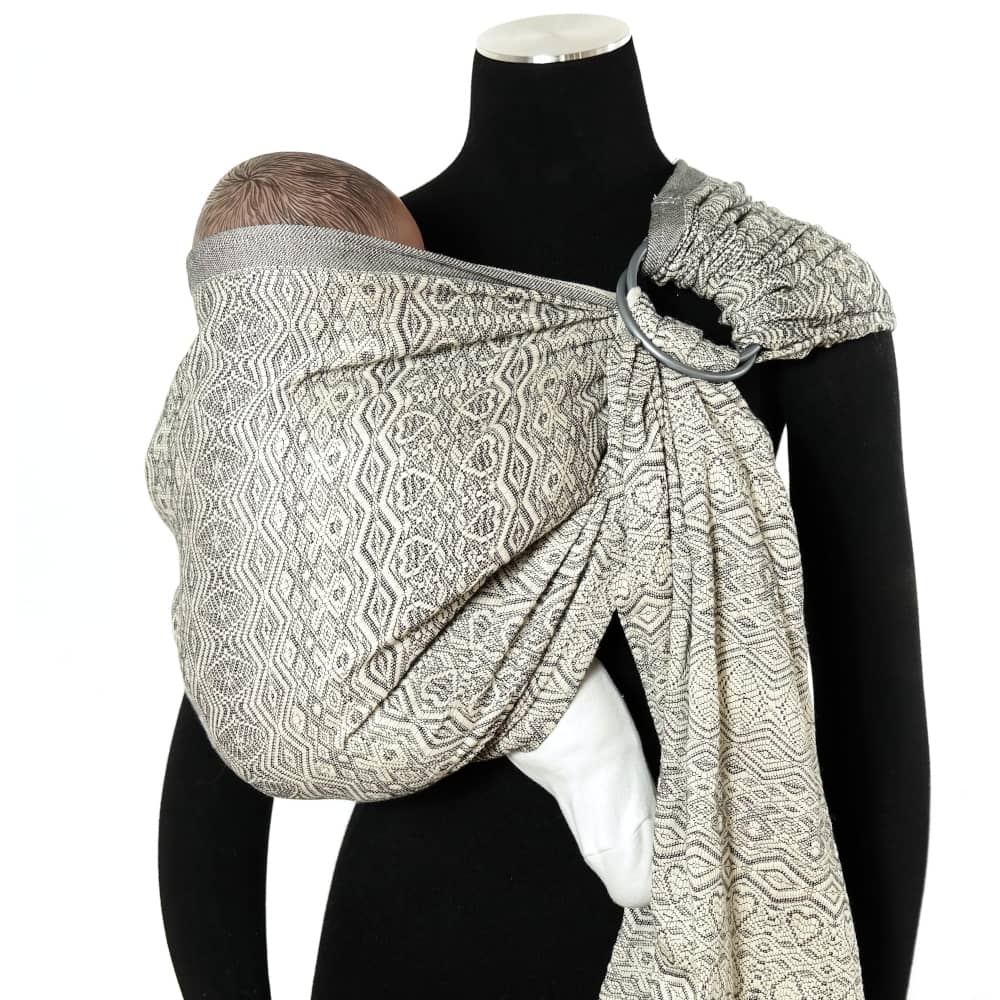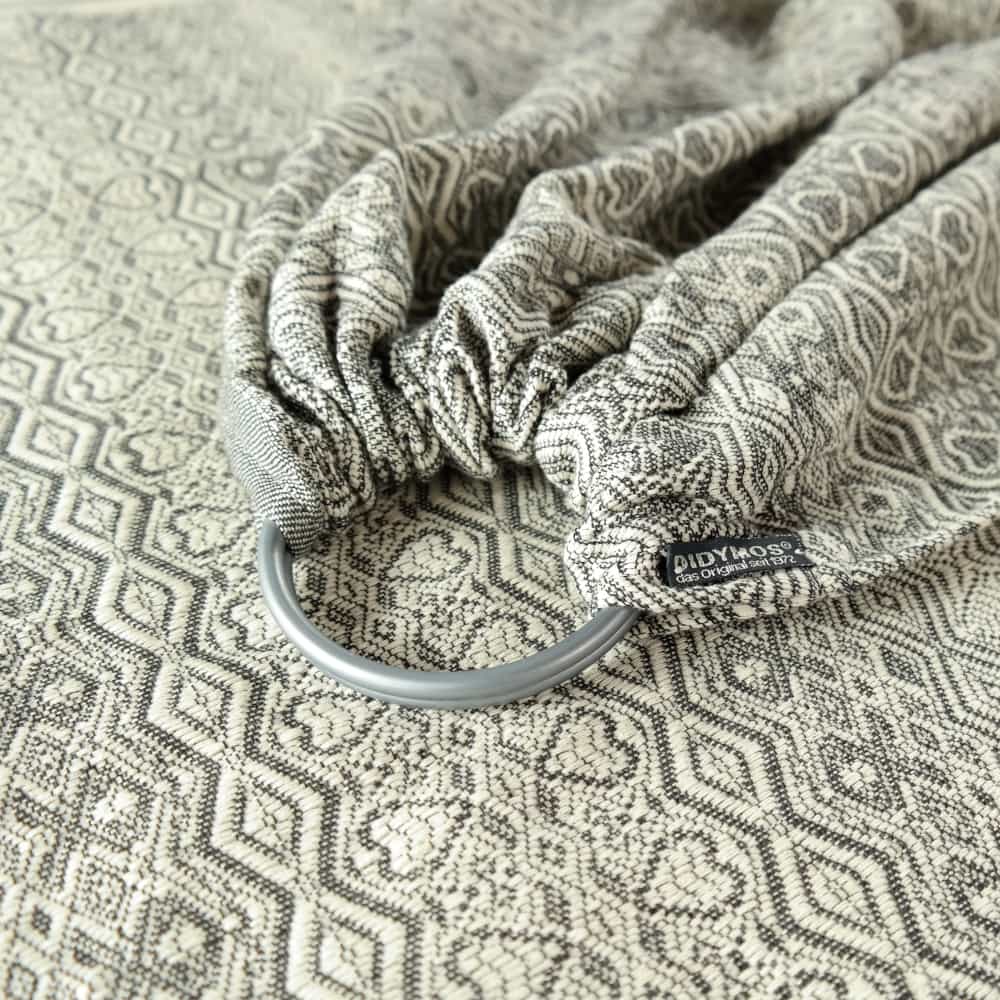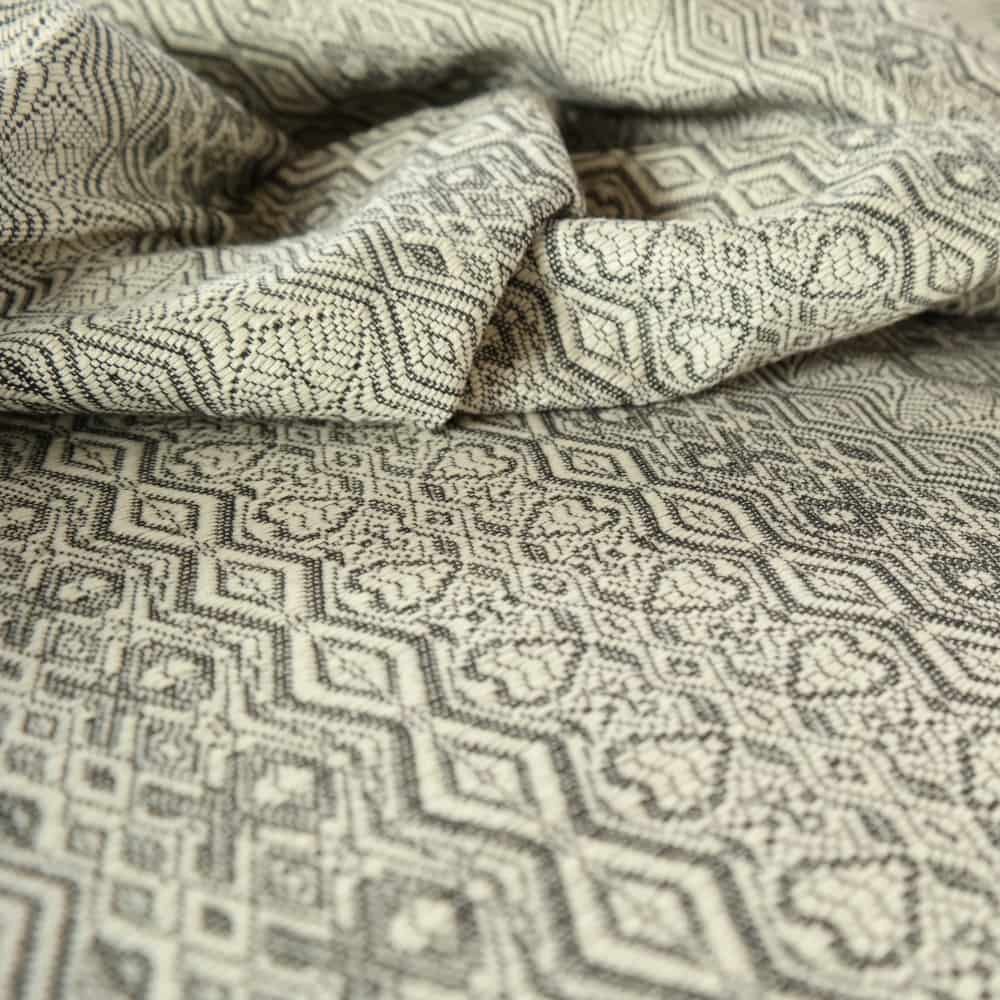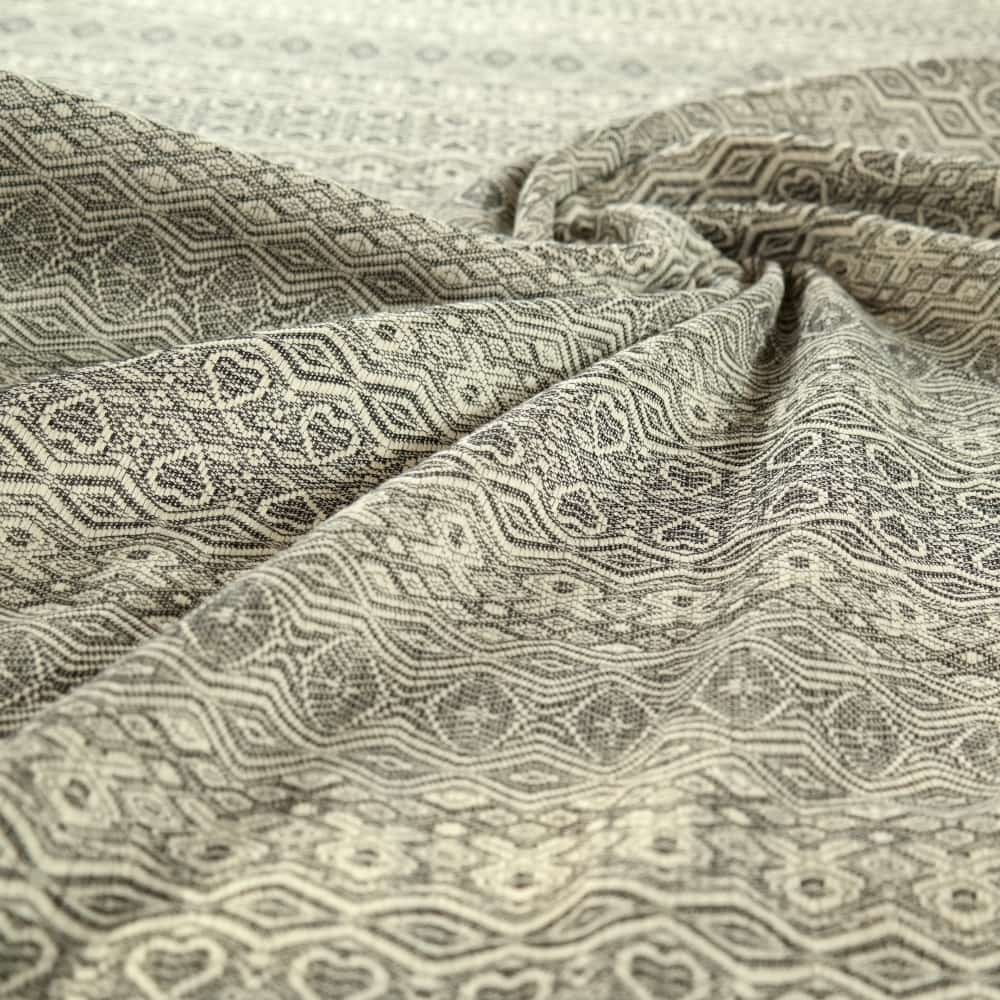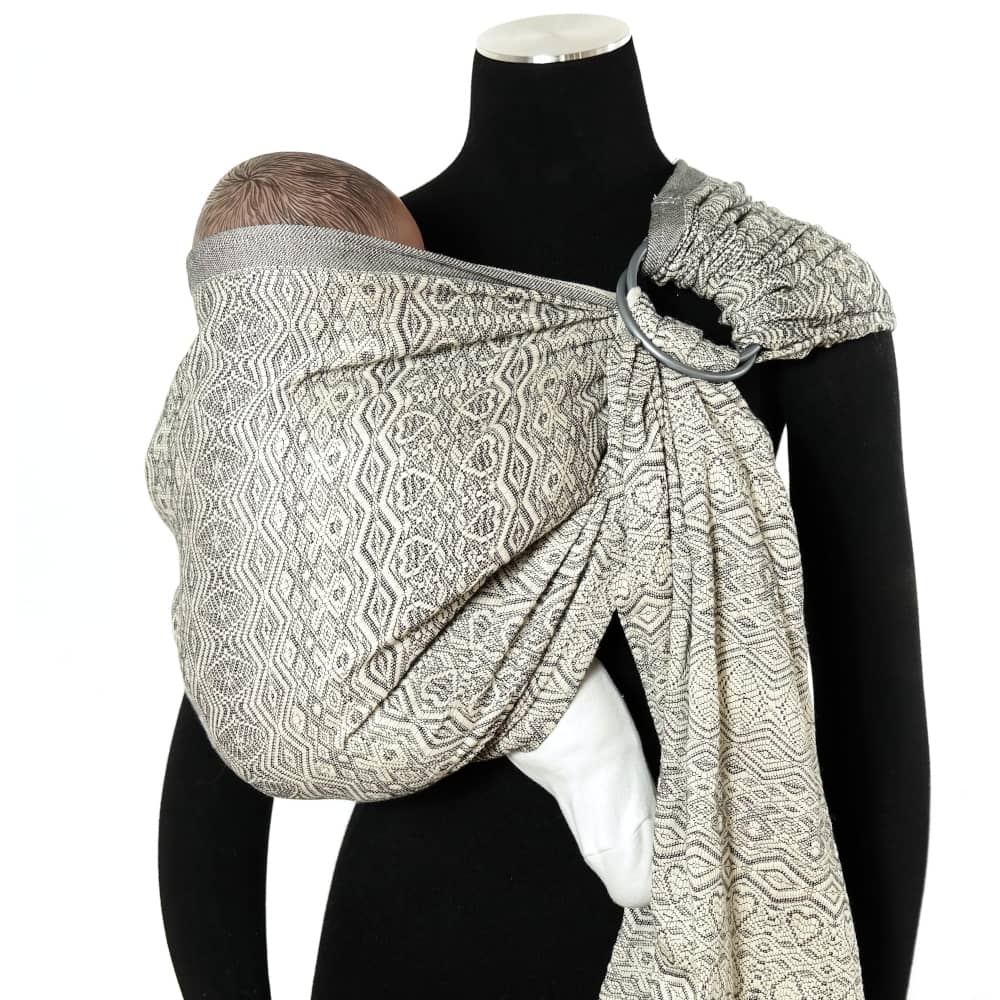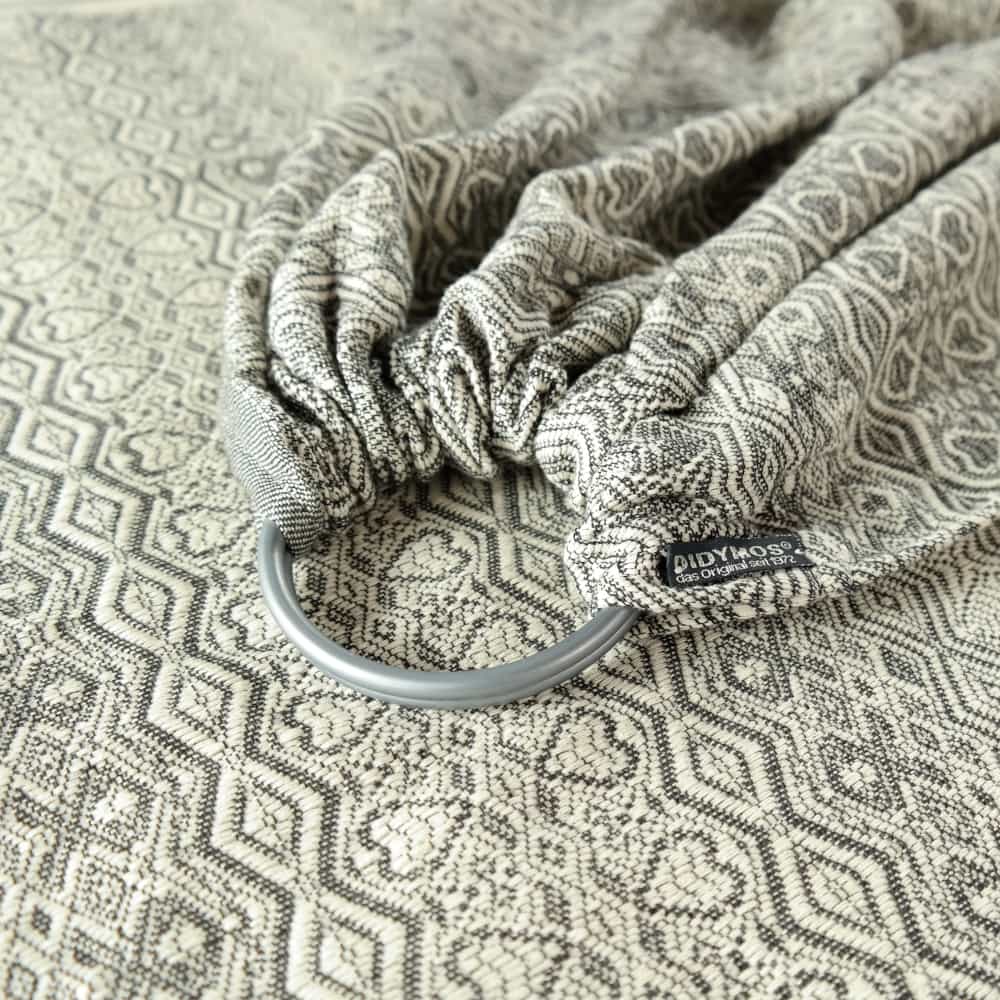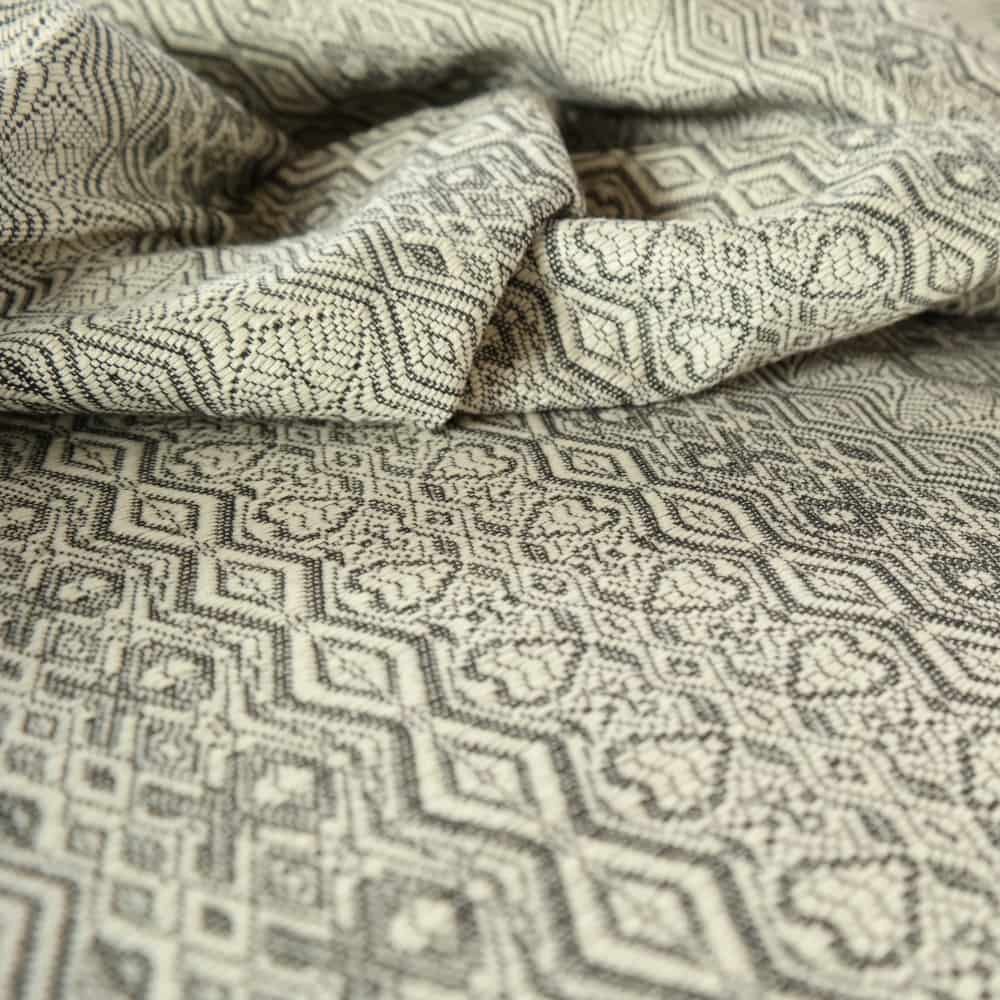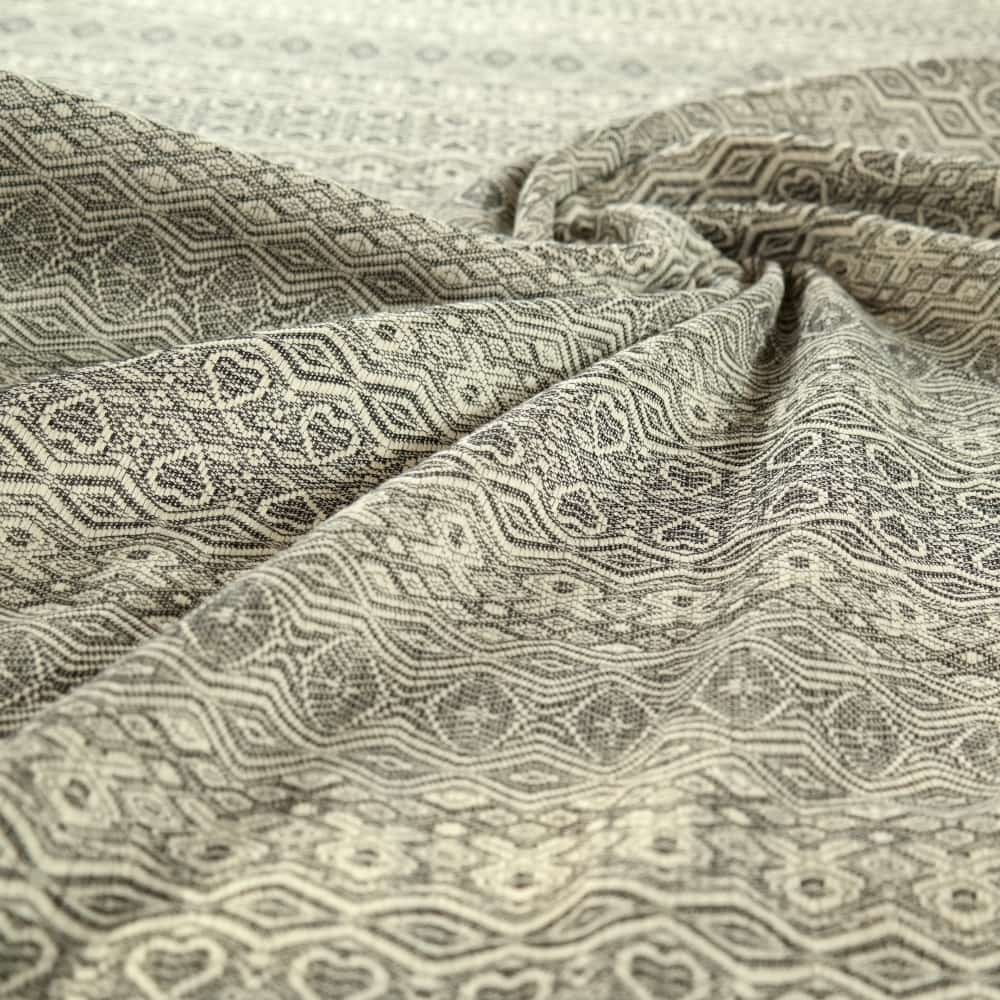 DidySling Hedwych's Heart Desire
Description
With two sewn-in rings we turn Hedwych's Heart Desire wrap into a lovely Heart Desire ring sling - you will love it for its comfort and ease to put on. It is fully adjustable and well suited for any user. Available in size 1R, the gathered "shoulder style" as a standard.
What a pleasure to make Hedwych's wish come true and weave this lovely Heart Desire wrap. The design is inspired by the large variety of our classic patterns which we combined in a new way adding lots of hearts for a beautifully lovely look. The classic colour duo of offwhite and anthracite is great to show off the intricate and elaborately woven details of the pattern. They can be admired on both fabric sides, the colours are reversed. It goes without saying that Hedwych's Hearts Desire is woven from best organic cotton.
All in all, a lovely wrap and sling whose wrapping qualities are sure to conquer a babywearer's heart: Wonderfully soft with a slightly fluffy texture, the sling is strong providing perfect support in width and length. With its optimal diagonal stretch, it is moldable and easy to adjust to your needs.
All these qualities provide an easy approach to babywearing for young parents, while experienced babywearers will enjoy experimenting with new styles and finishes.
Wishing you a great time wearing your little ones throughout your babywearing days with Hedwych's lovely Heart Desire wrap.
Material & properties
Age of child: From Birth
Color: Offwhite, Anthracite
Different Edges: Yes
Material: 100 % Organic Cotton
Surface weight: 210 g/m²
Vegan: Vegan

Washing & care instructions
Washable: Up to 60°C, Gentle Cycle, Slow Spin Speed

Please follow our DIDYMOS Care Tips to make your DIDYMOS model last for many years.