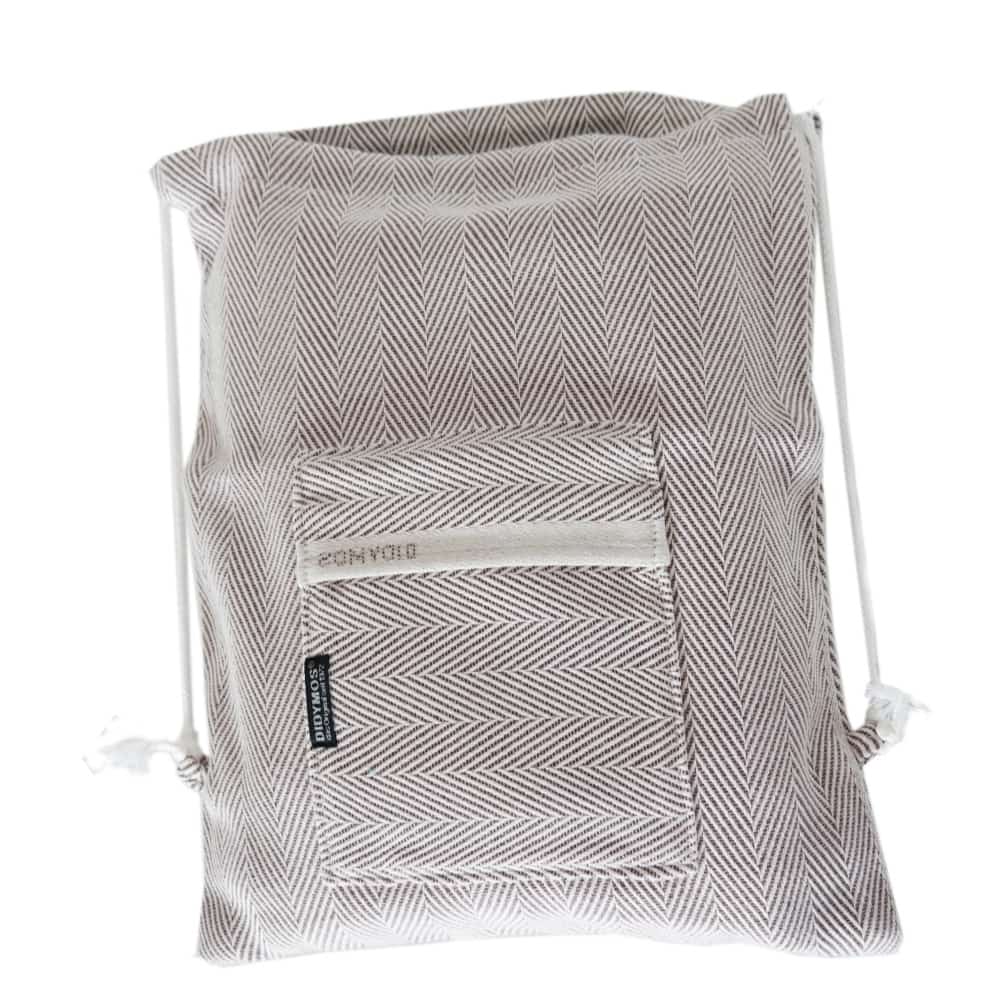 Description
Looking for a little bag that holds your DIDYMOS Baby Wrap, DidySling or Didy Meh-Dai (DidyTai)?

Then you will love this functional little backpack that is made from the same organic fabric as used for baby wrap model Lisca Pastel.

The bag closes and carries with drawstrings and measure 35 x 28 cm and is designed to hold your baby carrier or other useful things that you need when you go to the market, the beach or whereever you are out and about
The bags are available in a wide range of DIDYMOS colours and patterns.
Material & properties
Color: Natural, Stone grey, Soft Pink
Material: 100 % Organic Cotton
Vegan: Vegan

Washing & care instructions
Washable: Up to 60°C, Gentle Cycle, Slow Spin Speed

Please follow our DIDYMOS Care Tips to make your DIDYMOS model last for many years.