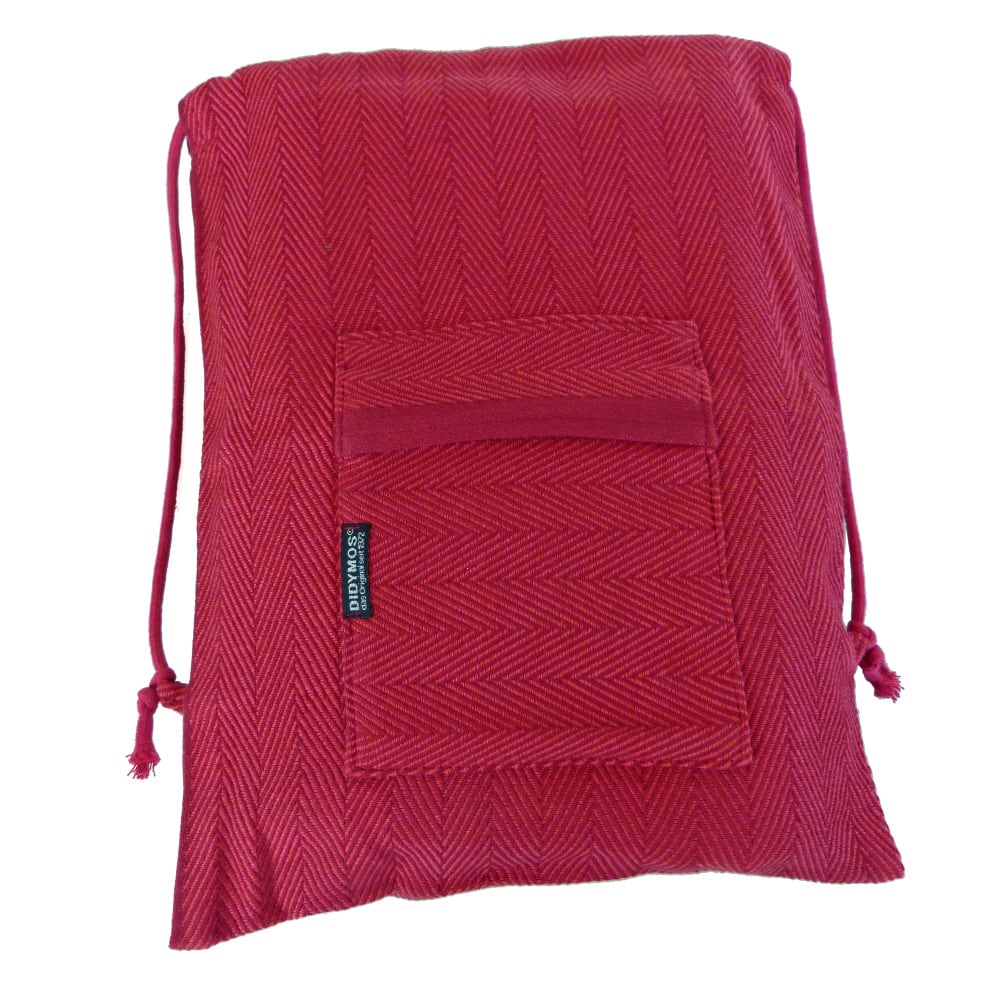 Description
Looking for a unique backpack that holds your DIDYMOS Wrap Sling, DidySling or Didy Meh-Dai (DidyTai)?

Then you will love our functional little backpacks that are made from the same beautiful organic fabrics as the DIDYMOS Baby Wrap Slings.
They measure 35 x 28 cm and are designed to hold your baby carrier or other useful things that you need when you go to the market, the beach or around the world.
They are available in many DIDYMOS colours and patterns..
Washing & care instructions
Washable: Max. 60°C, Gentle Cycle, Low Spin Speed

Please follow our DIDYMOS Care Tips to make your DIDYMOS model last for many years.
Suitable Products
Suitable Products
Didy Meh-Dai (DidyTai) Lisca Burgund
One-size Baby Carrier of supreme comfort, very supportive and easy to put on. Allows for carrying on the front and on the back.Made from the particularly soft and very lightweight Jacquard fabric featuring the Lisca pattern. We used dark red threads for the warp and orange and cyclamen for the weft to accentuate the pattern.Jacquard weave fabric which means that the pattern is WOVEN into the fabric and not printed on it. It is the same on both sides, the colours are inverted.Click here to view detailed care instructions. We recommend to wash the Didy Meh-Dai (DidyTai) in a pillowcase.