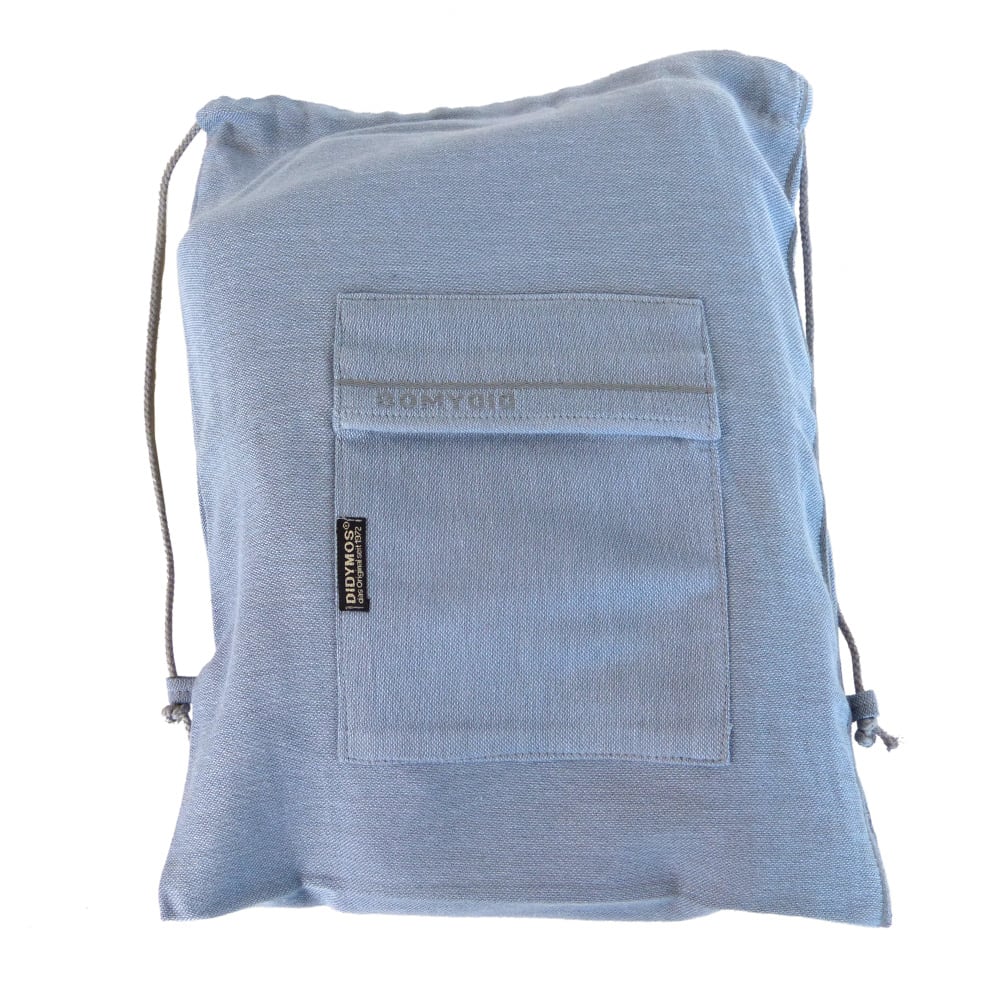 Description
Looking for a unique backpack that holds your DIDYMOS Wrap Sling, DidySling or Didy Meh-Dai (DidyTai)?

Then you will love our functional little backpacks that are made from the same beautiful organic fabrics as the DIDYMOS Baby Wrap Slings.
They measure 35 x 28 cm and are designed to hold your baby carrier or other useful things that you need when you go to the market, the beach or around the world.
They are available in many DIDYMOS colours and patterns..
Suitable Products
Suitable Products
Baby Wrap Sling Doubleface Robert
Doubleface fabric of simple and plain design in bright colours giving the wrap a very appealing look. One face in light blue, the other in grey. Cross twill fabric, robust and sturdy, with good diagonal stretch.
Doll Sling Doubleface Robert
Makes a perfect gift for an older sister or brother. Grown-ups will love to wear it as a shawl. The doll sling is only half as wide as the baby wrap sling.