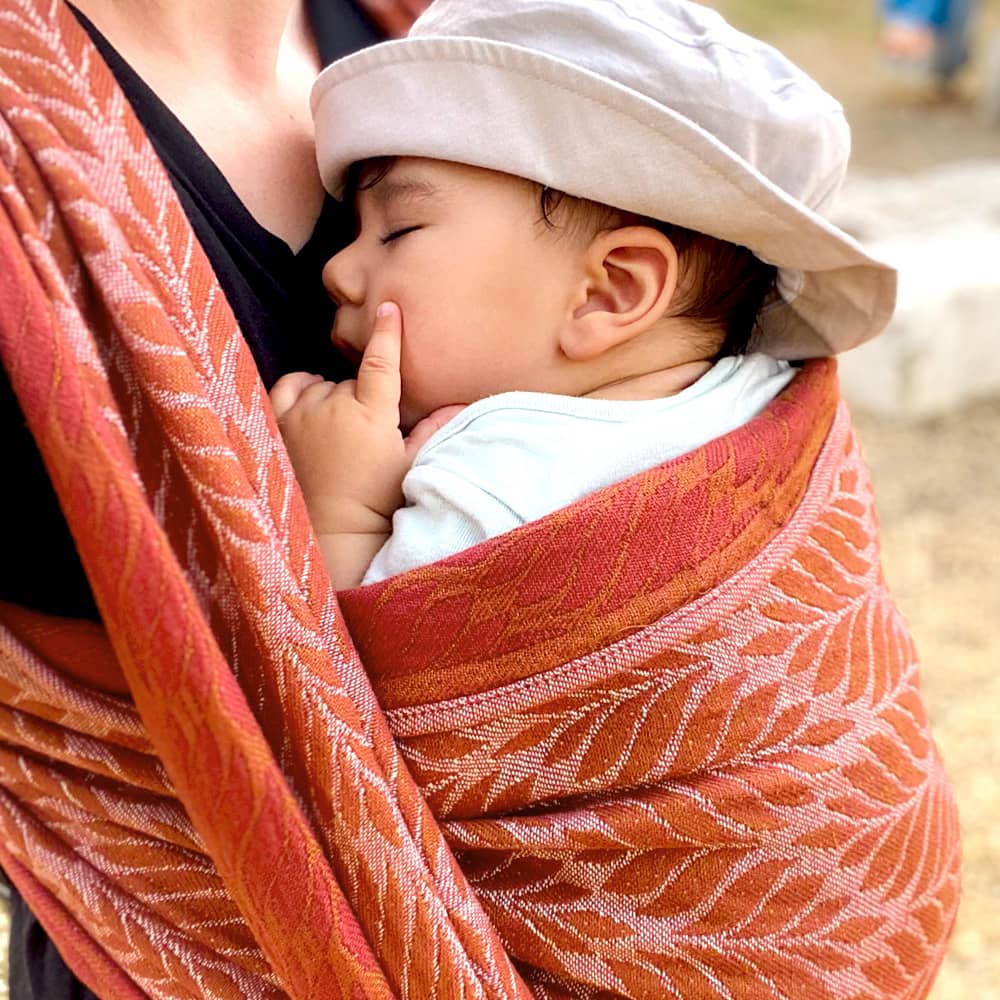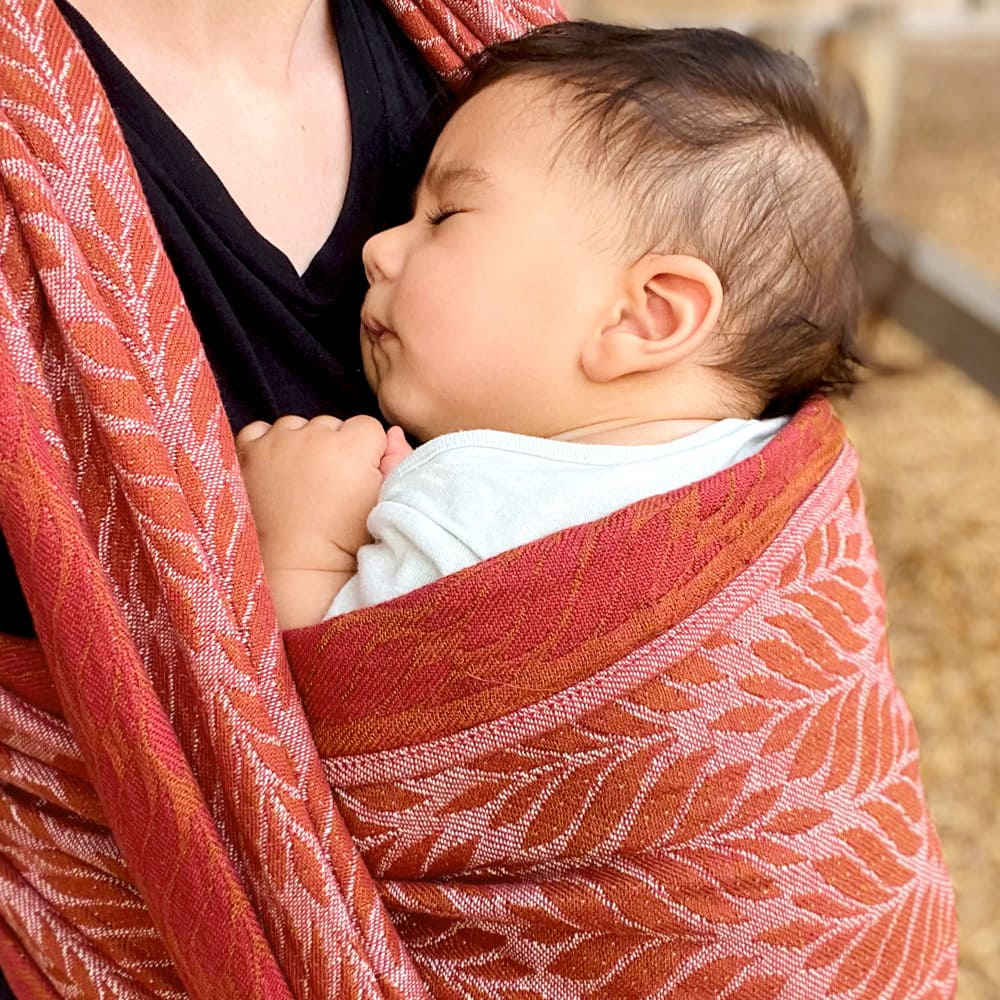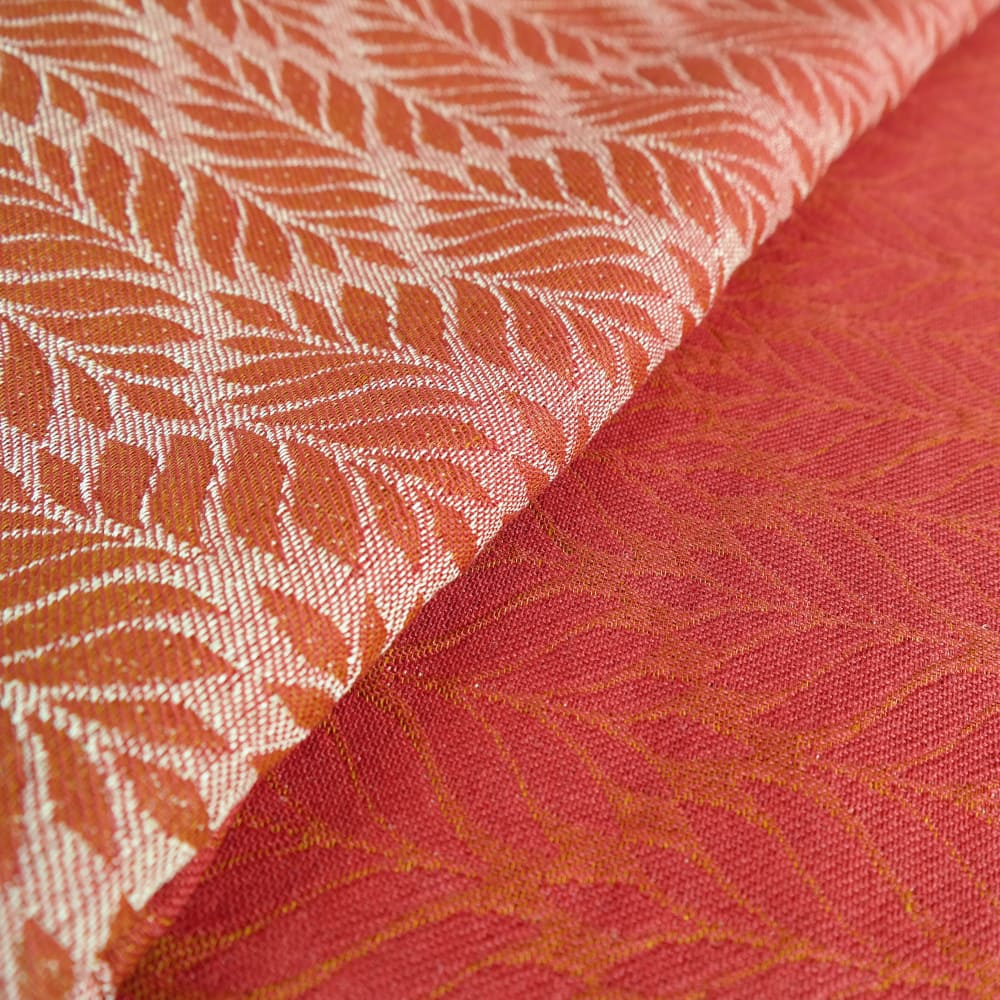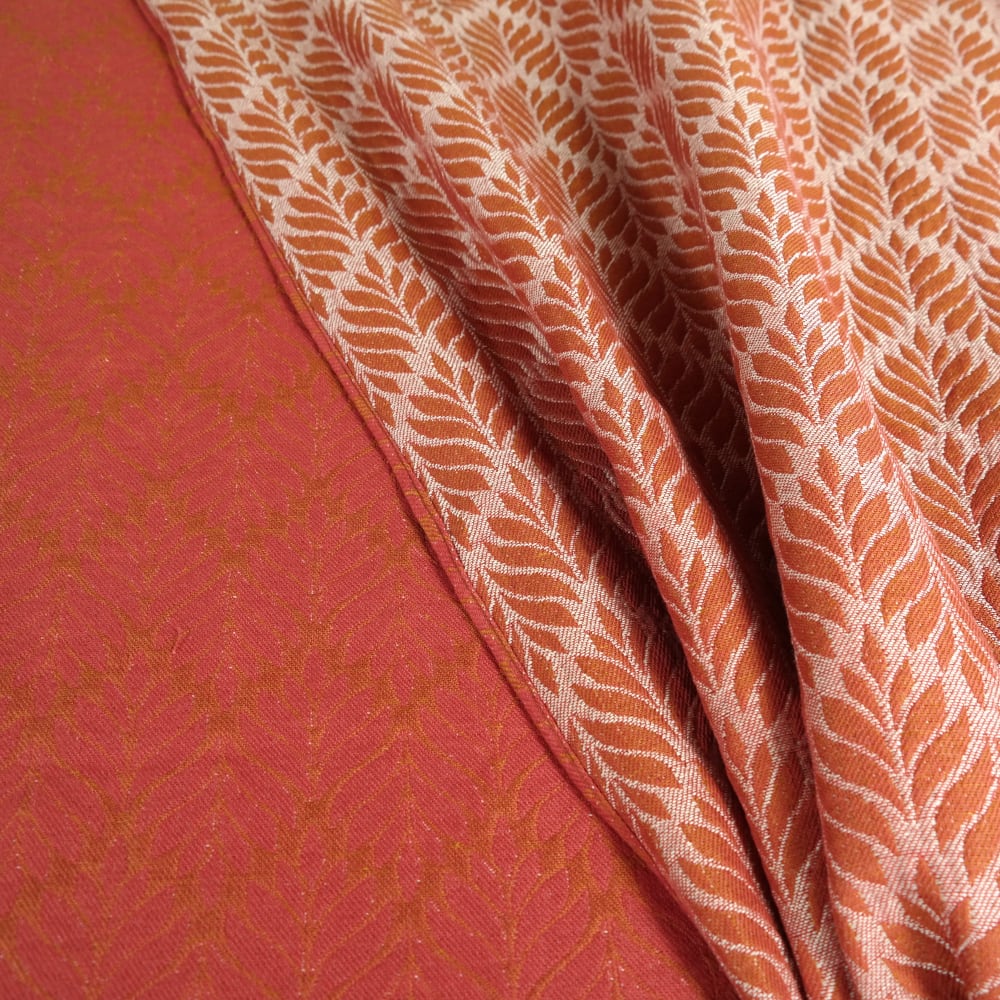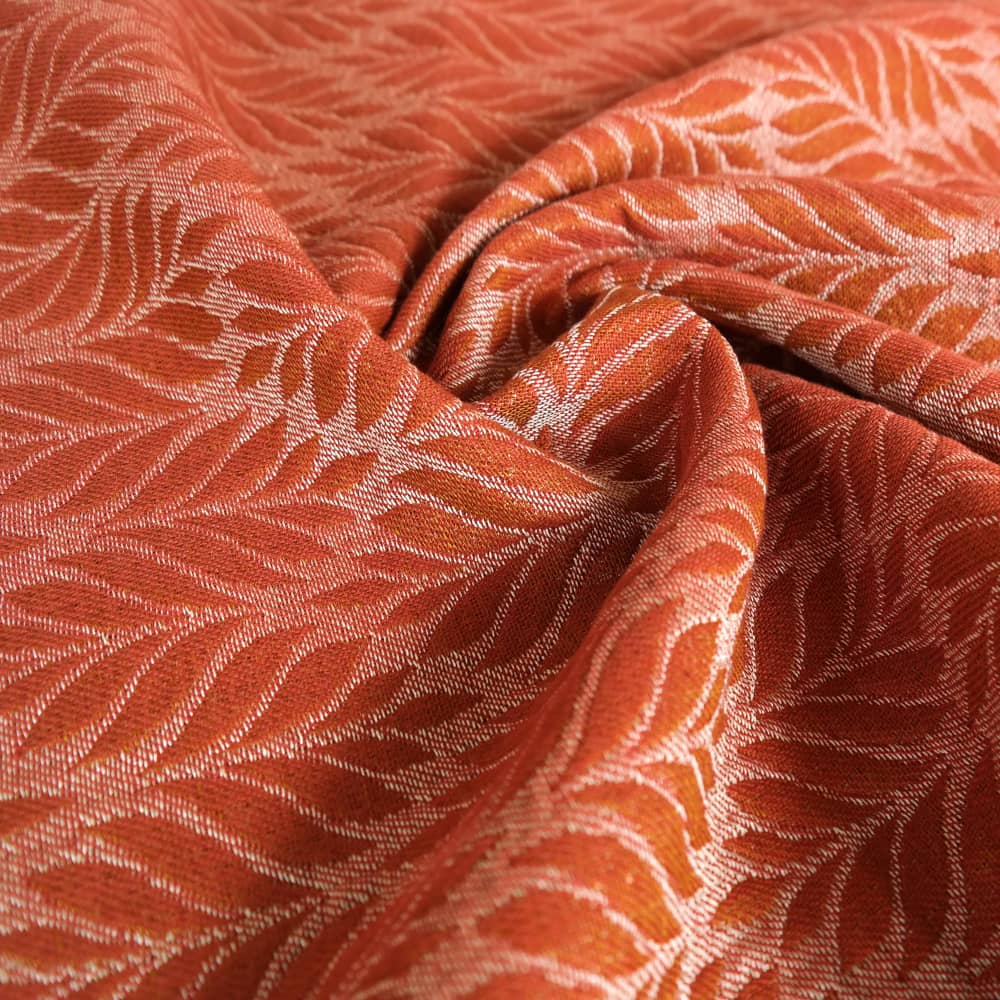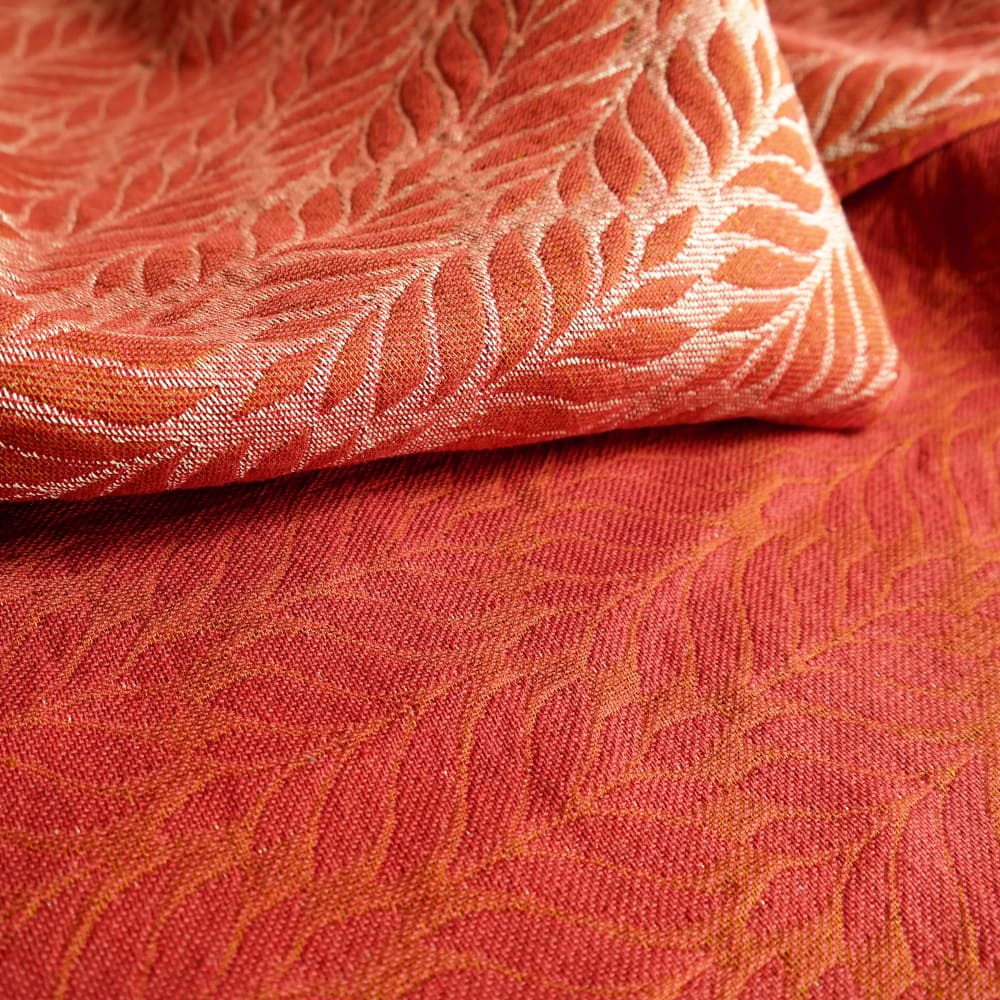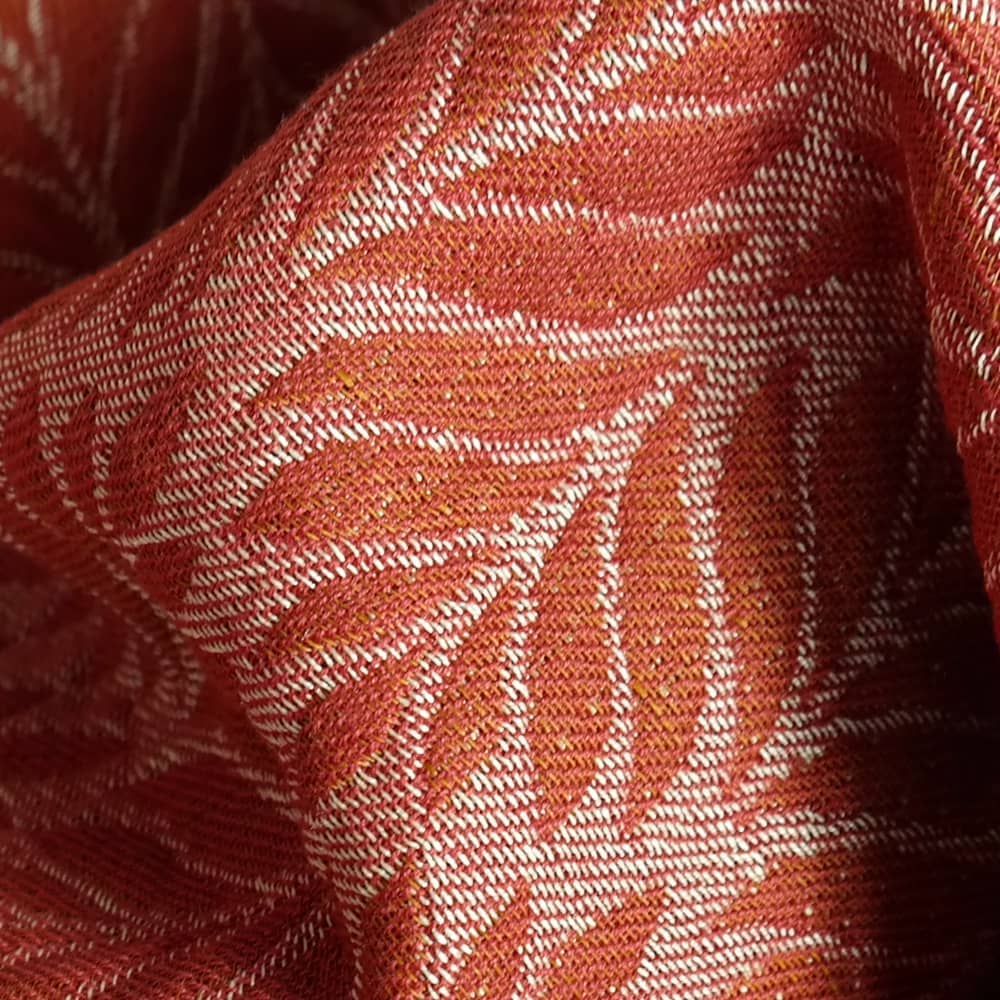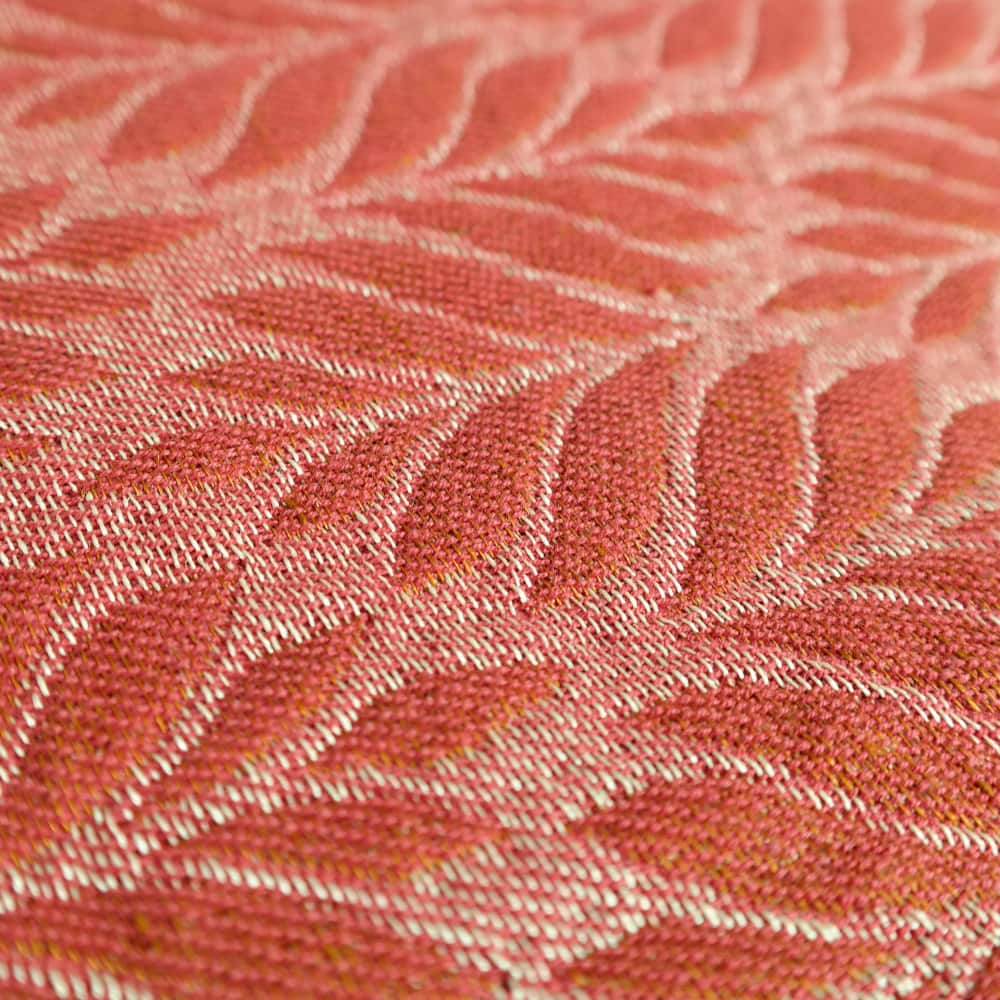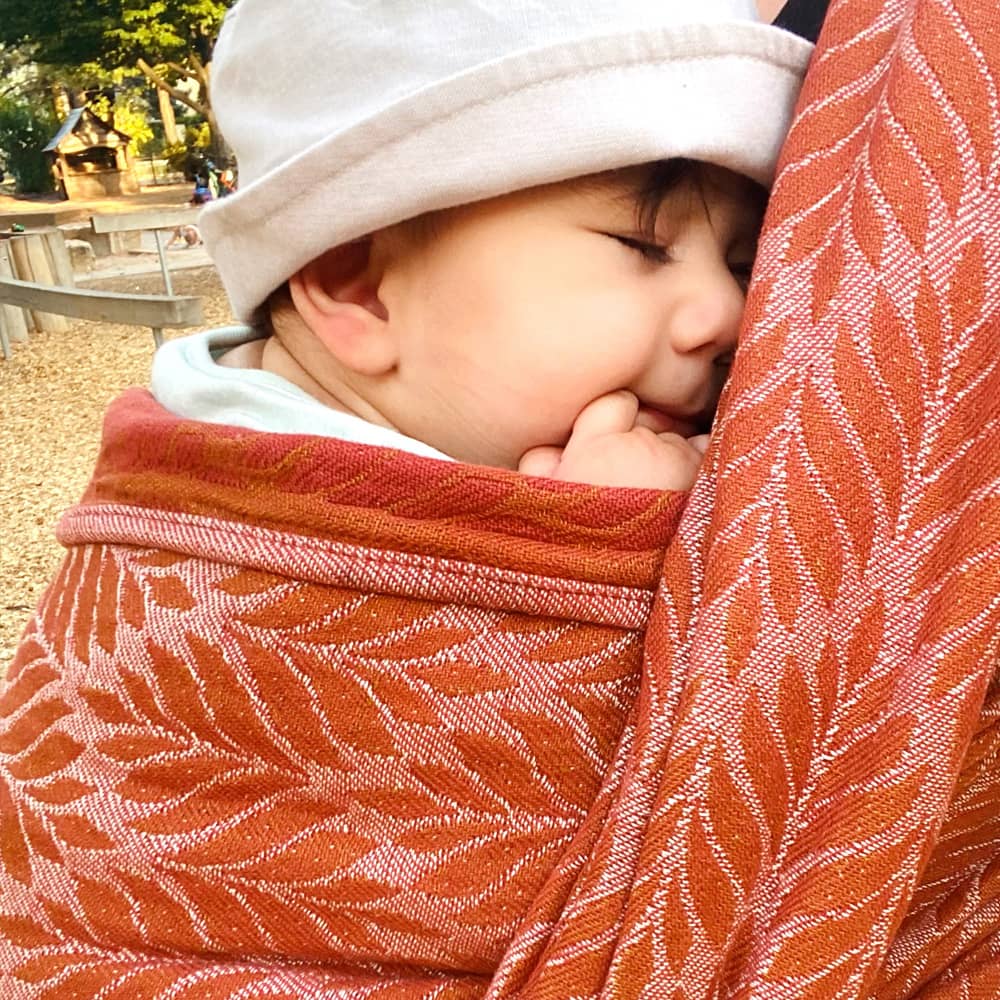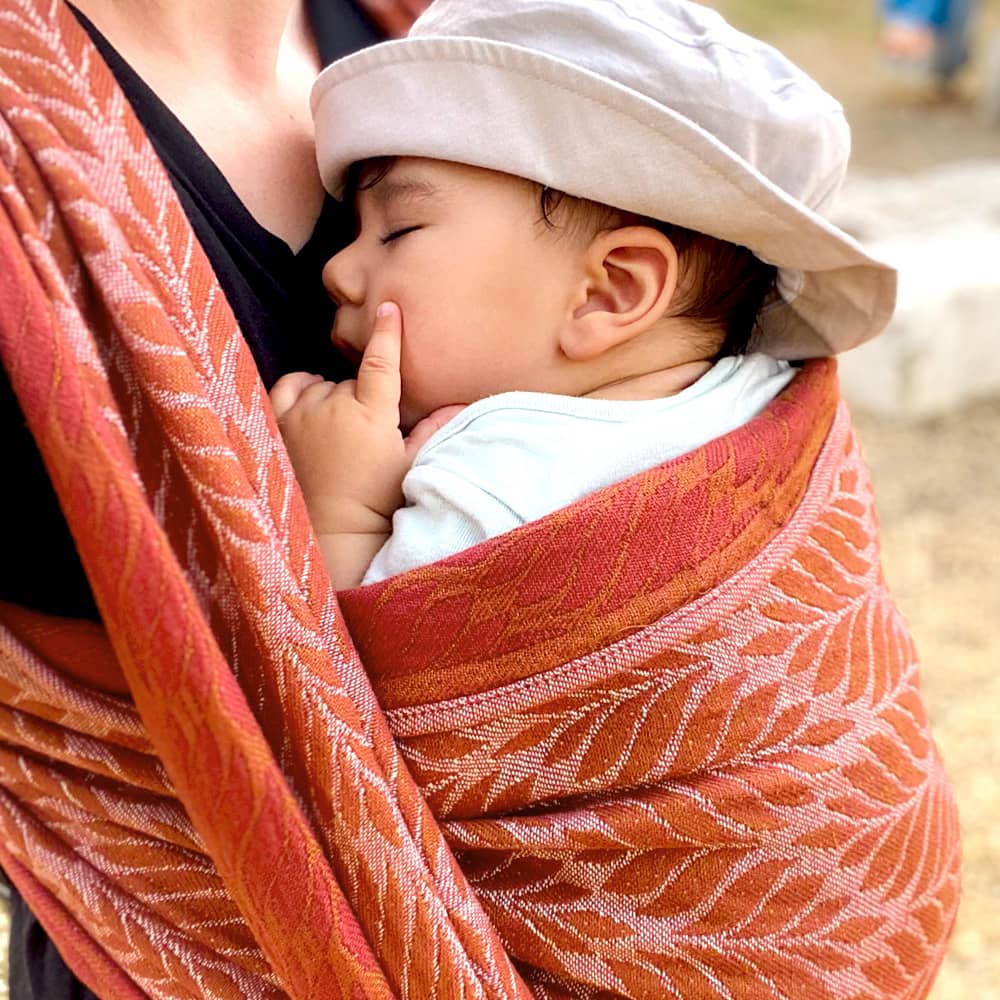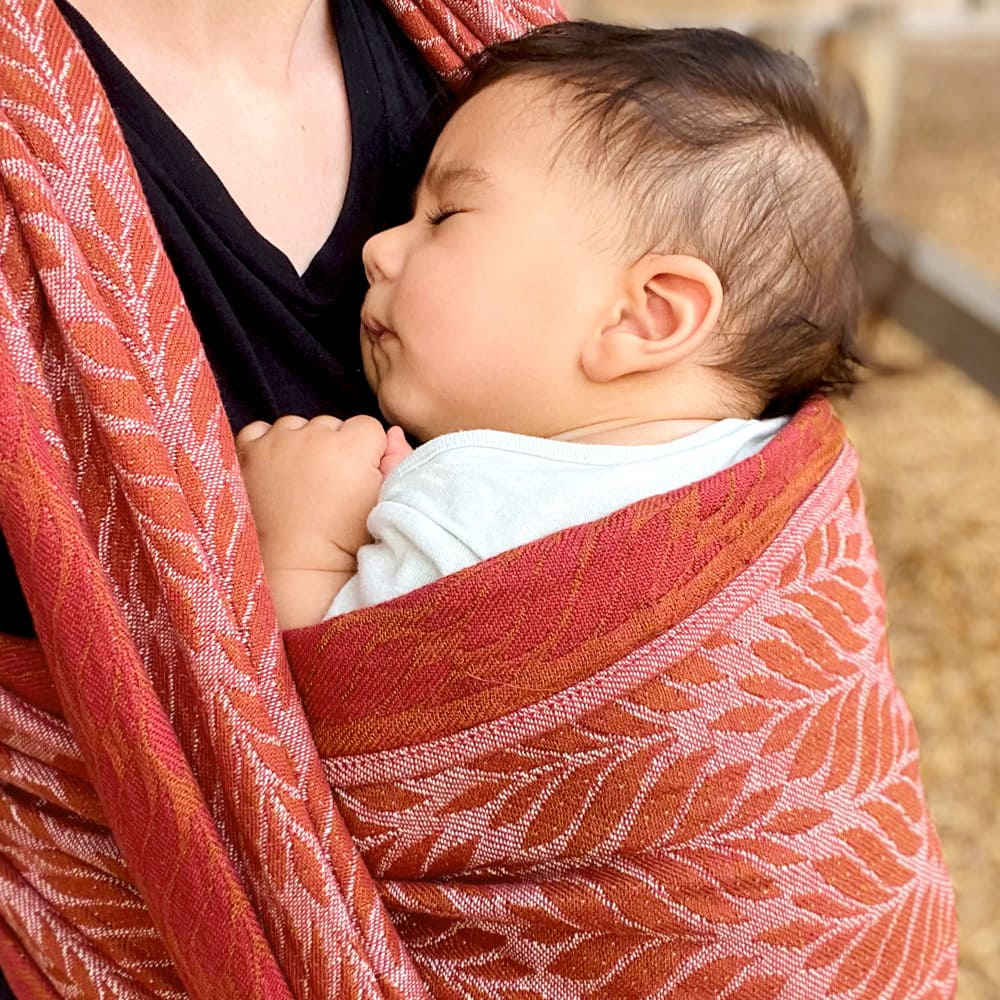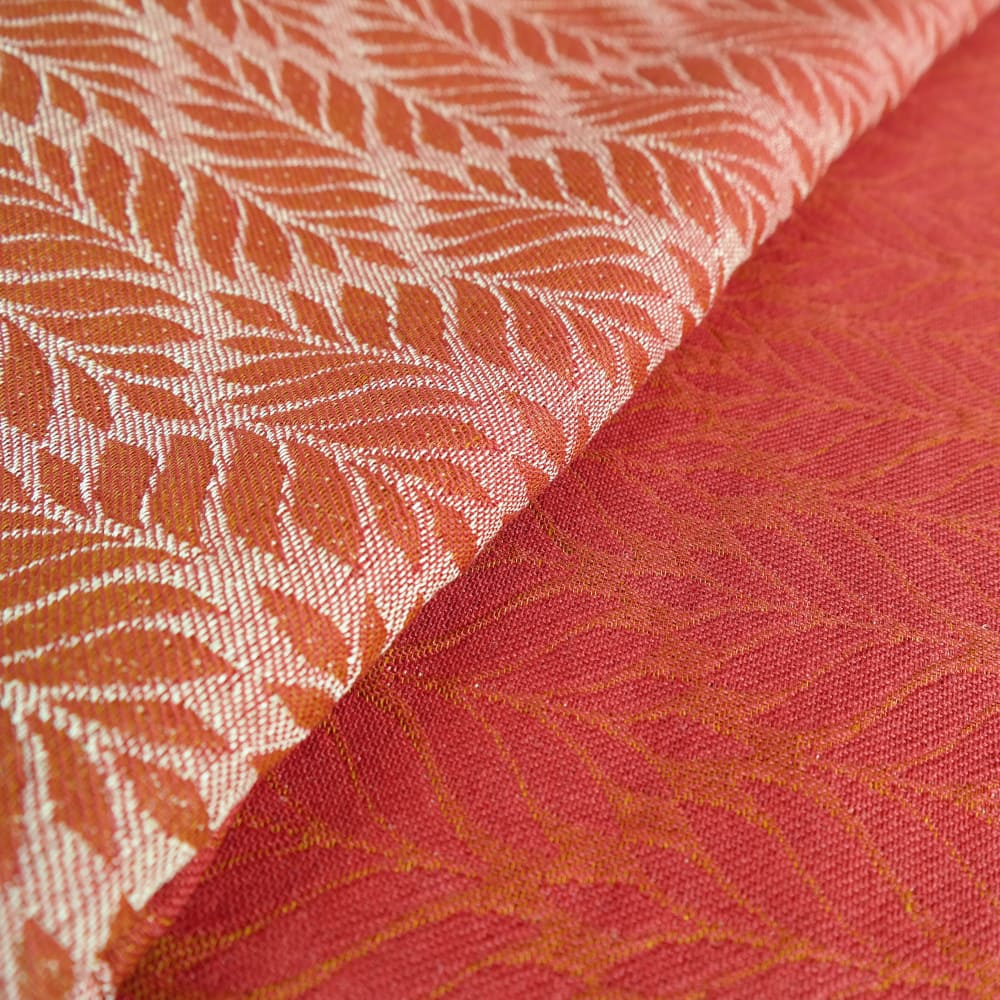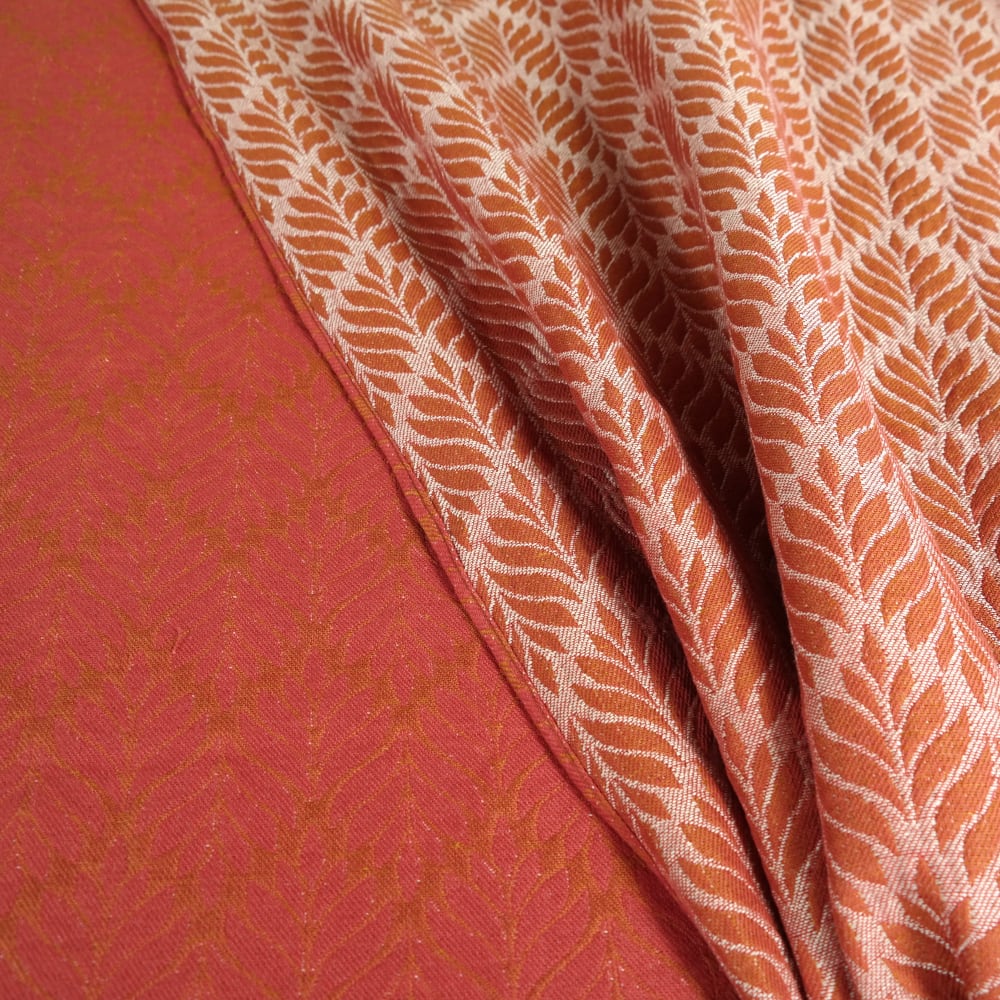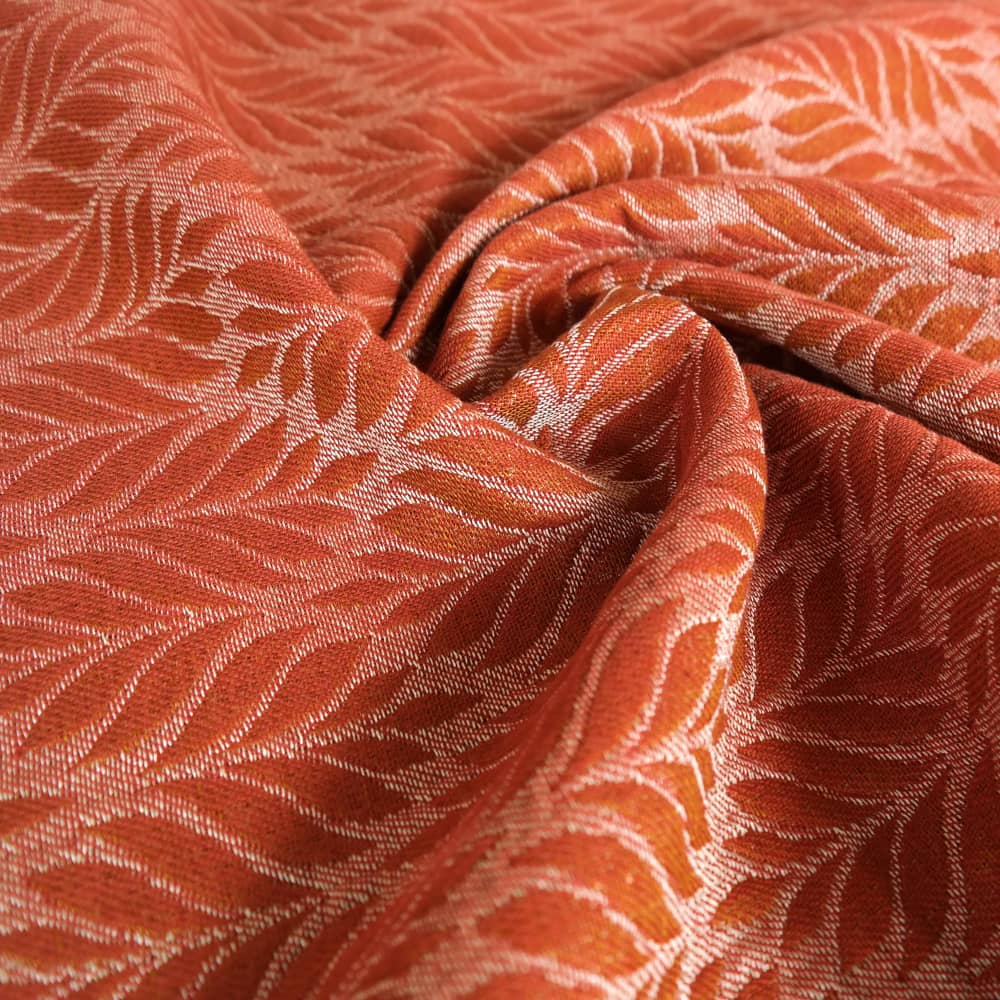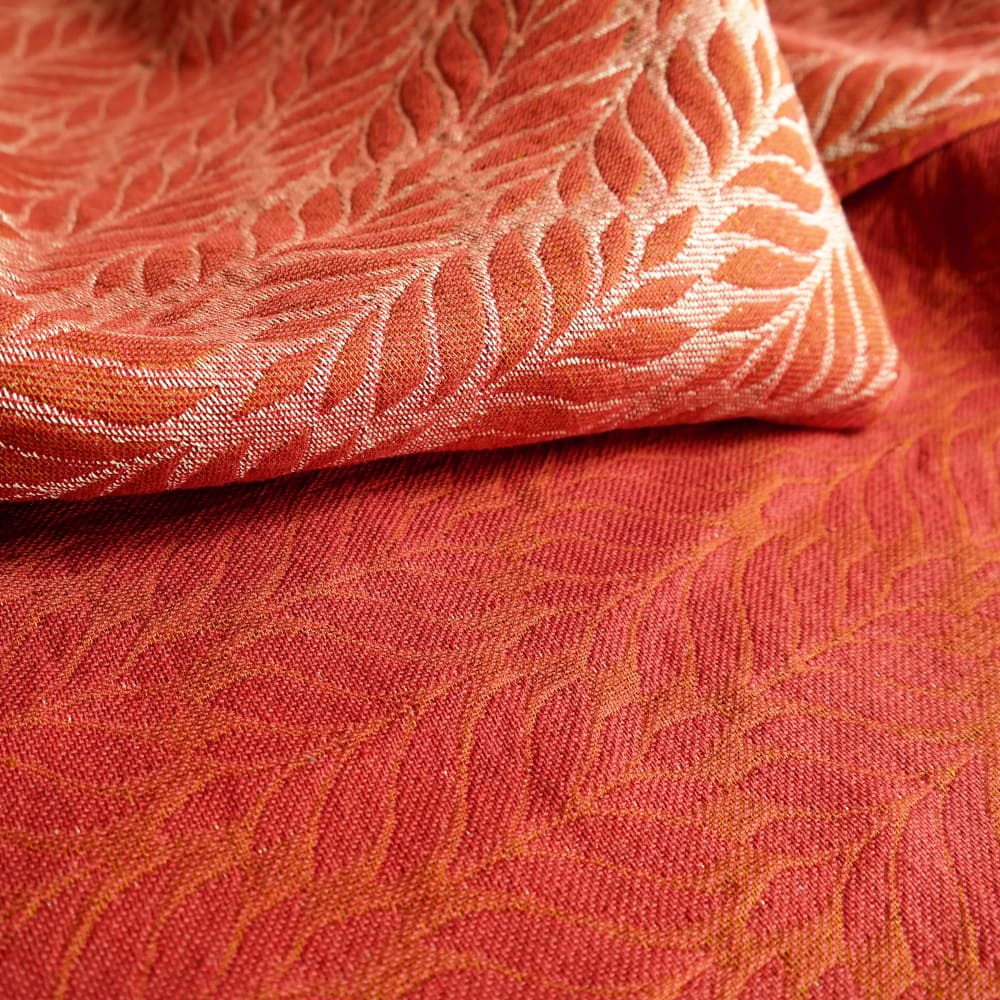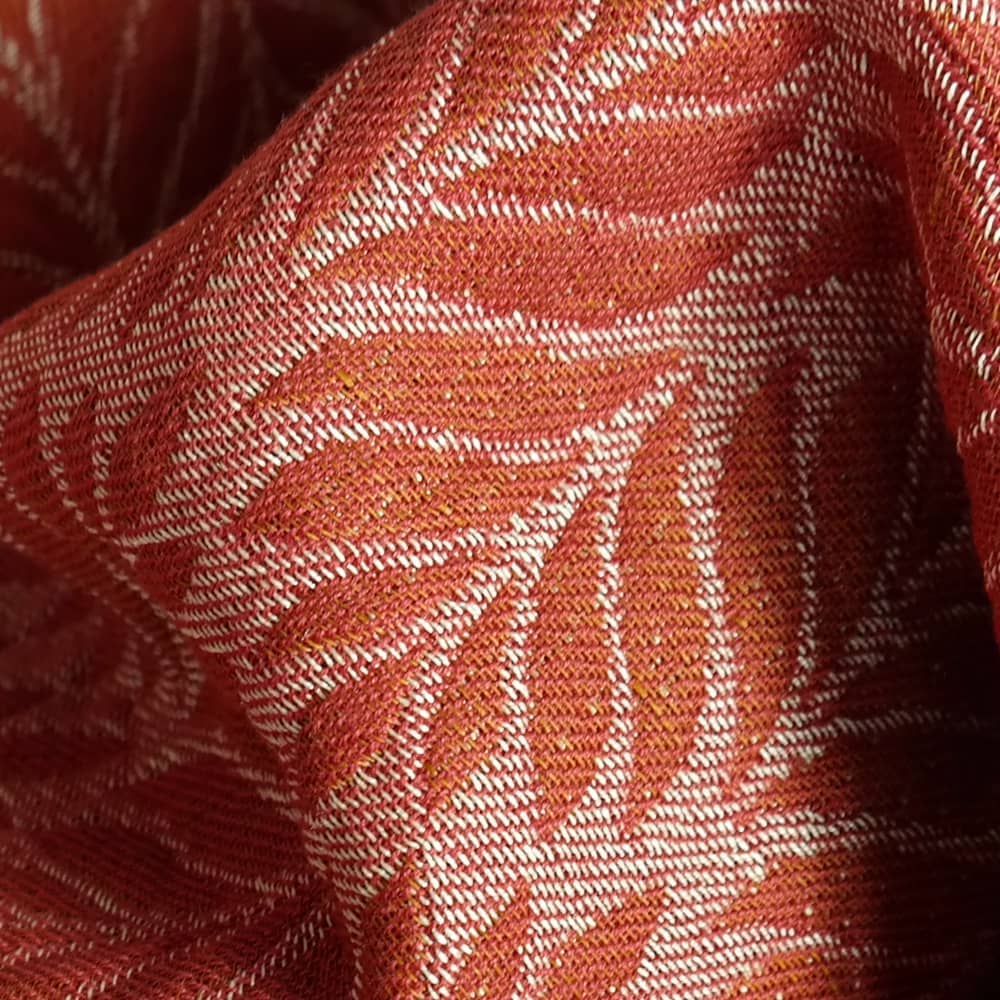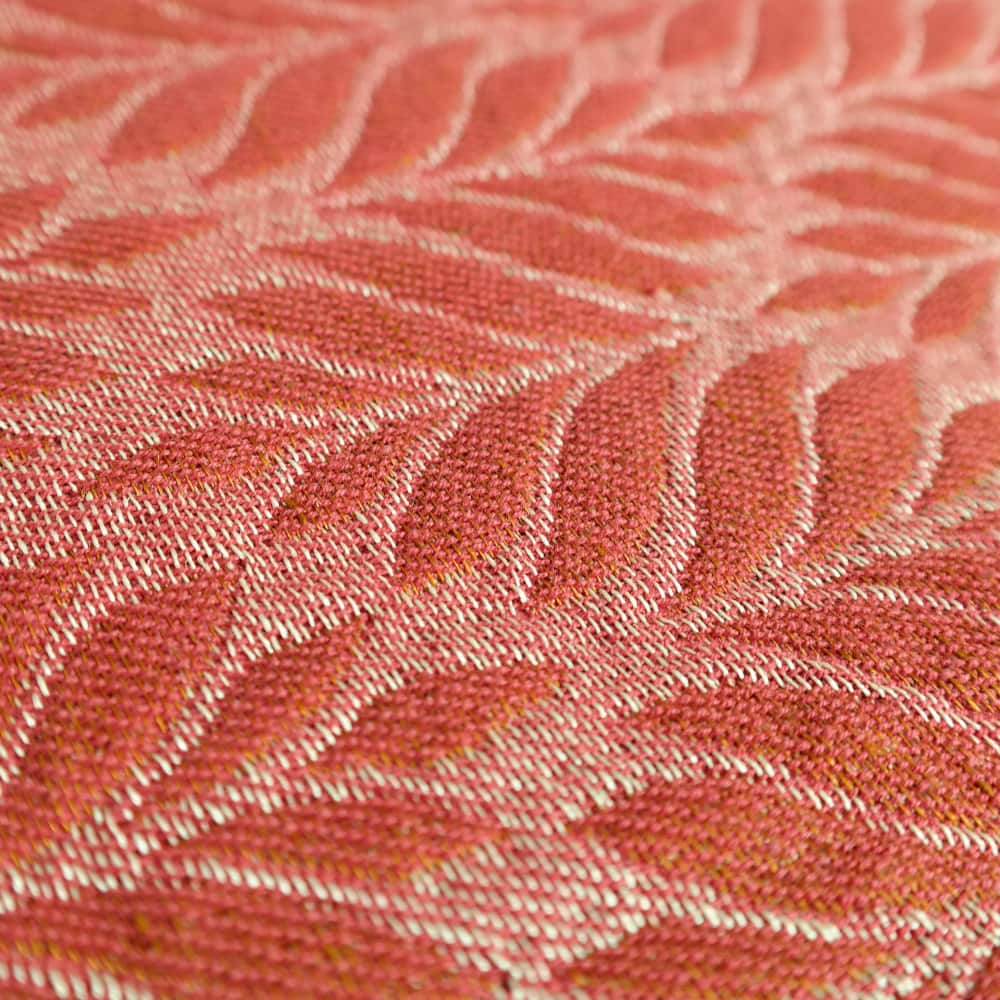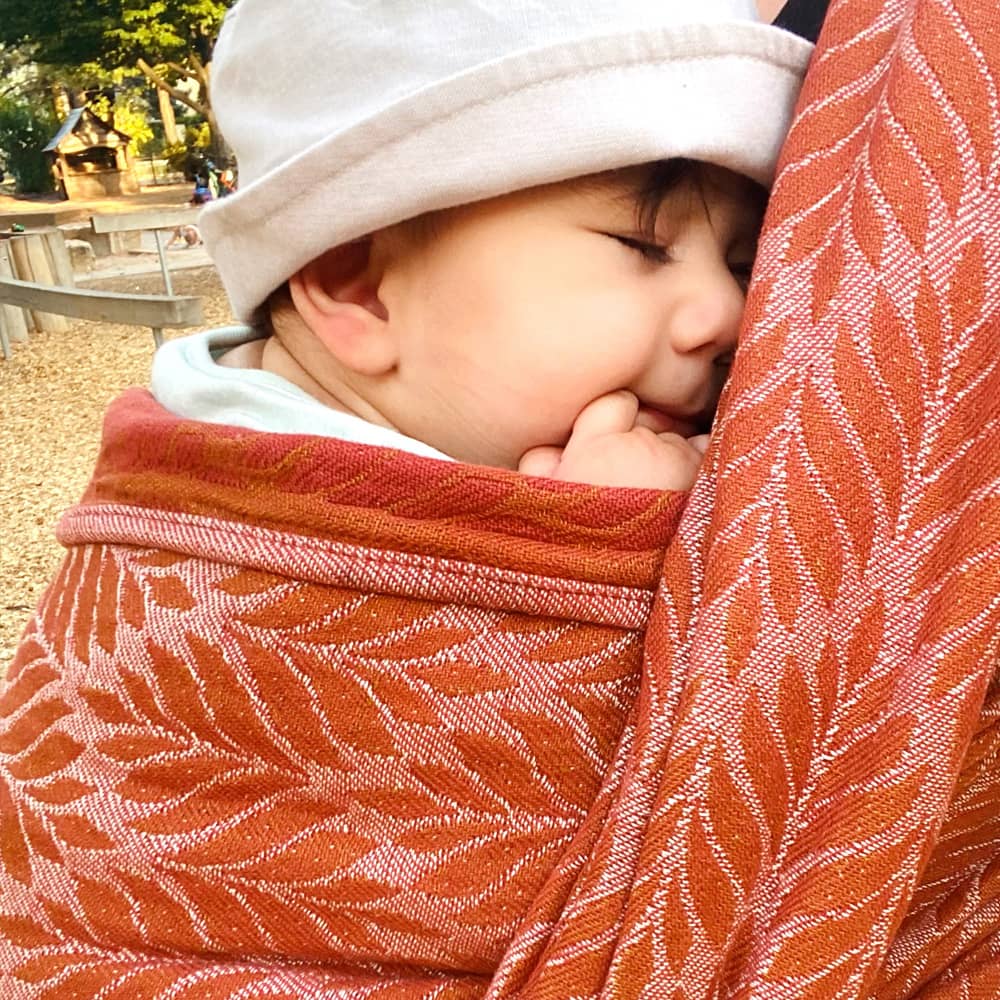 Baby Wrap Sling Trias Rosewood, second quality
Description
2nd Quality
A very appealing design, our Trias pattern has inspired us to weave it again and agin - in many blends, colours and fabrics of different weights.
For this triblend version we used rosewood coloured cotton to create the background and completed it with linen and Tussah silk in nature and copper tones to set off the beauty of the Trias pattern which is the same on bothe fabric sides.
Cushy and moldable, Trias Rosewood provides a very comfortable shoulder feel and you can't tell from the feeling that this model weighs 330 g/m². It wraps smoothly and comfortably holds small and large babies.
The nature of weave, yarns and pattern creates a slightly grippy texture and perfect diagonal stretch to make sure knots and passes will stay in place but still allowing the wrap to be easily adjusted. All yarns meet the highest organic standards, dyes are without any harmful substances.
A true all-rounder wrap and reliable companion throughout your babywearing days, adjusting to your changing needs.