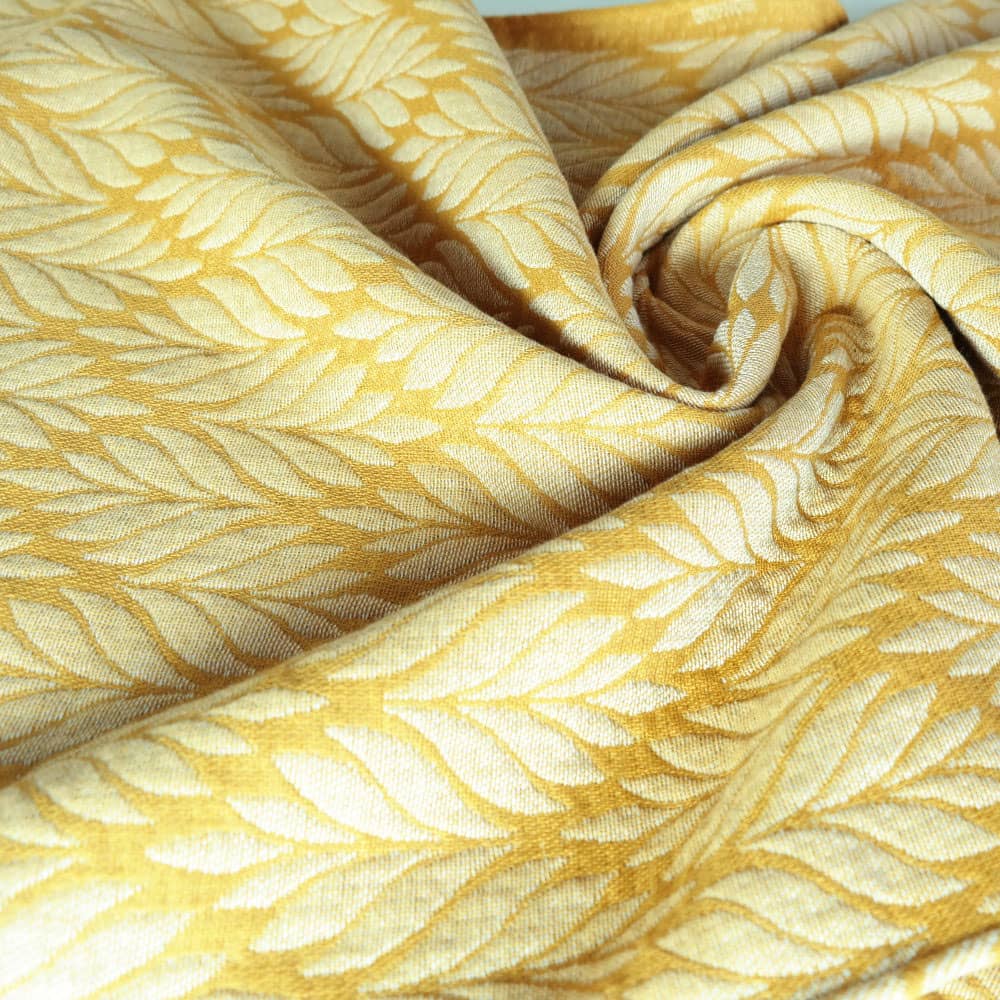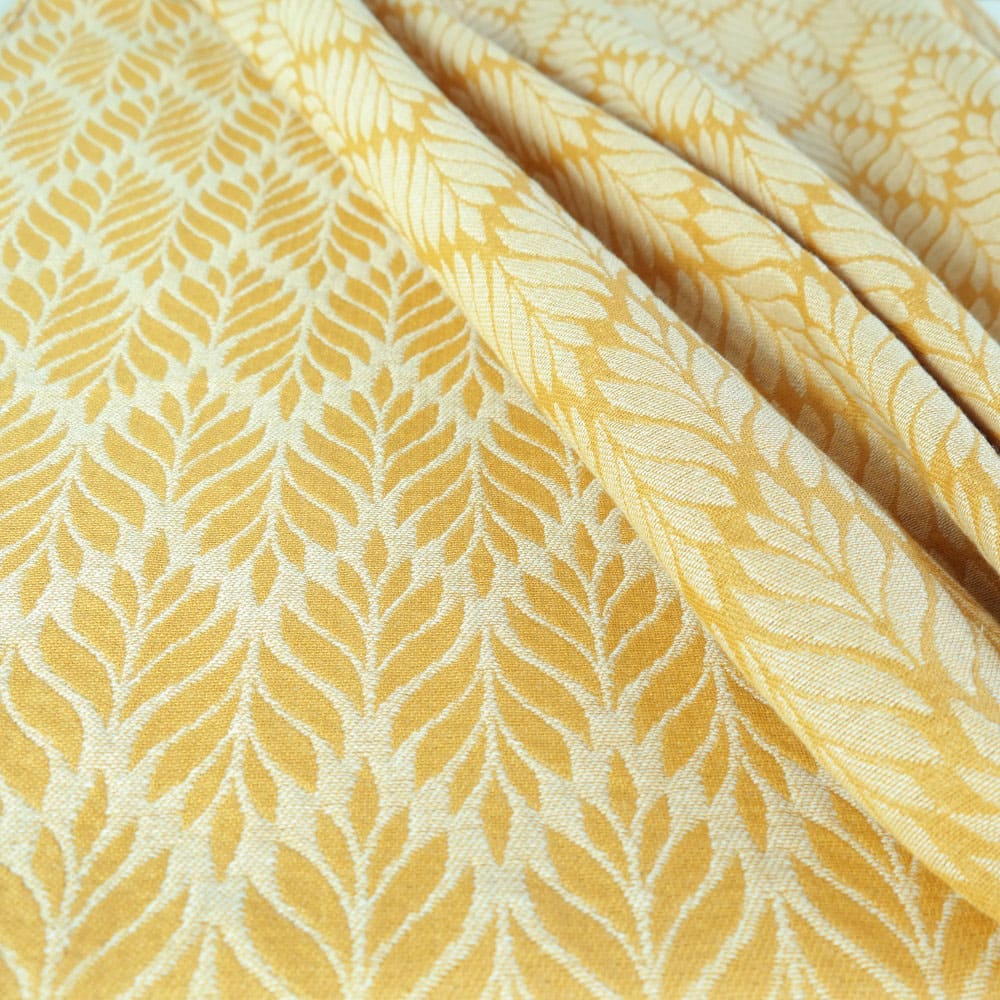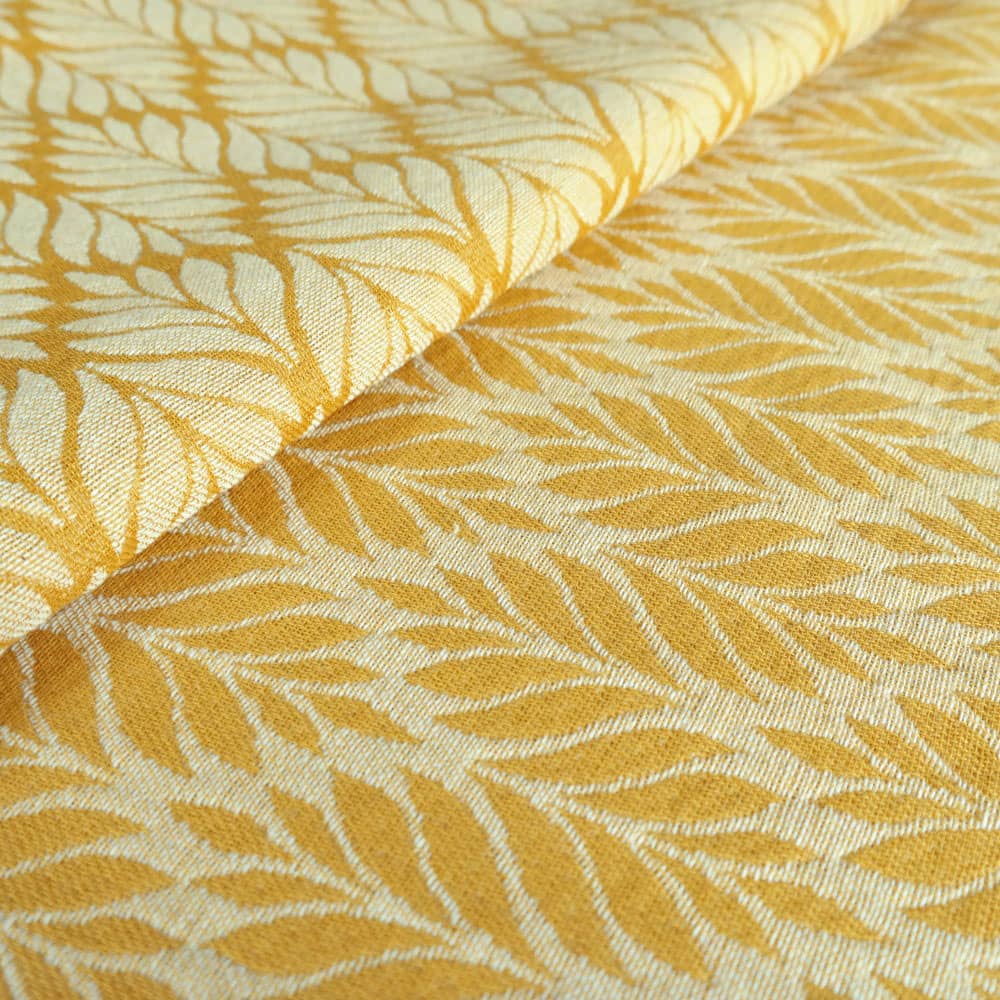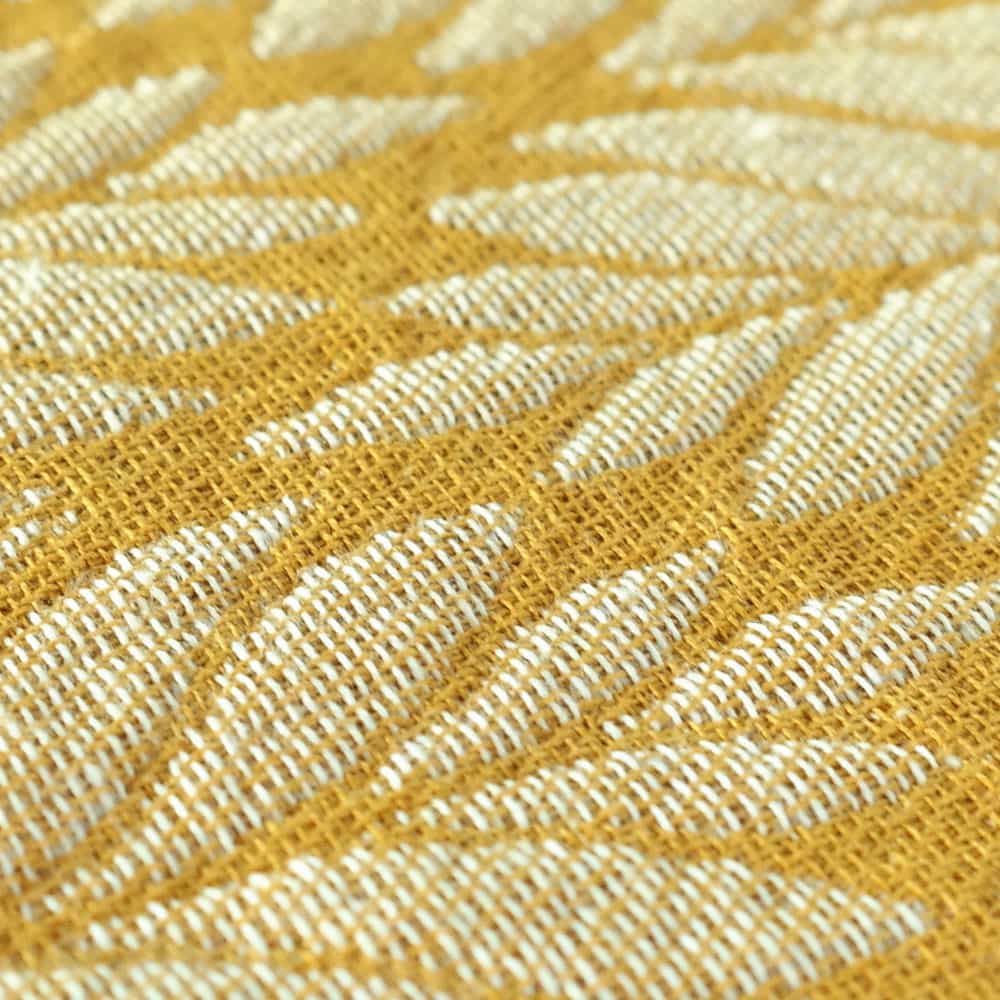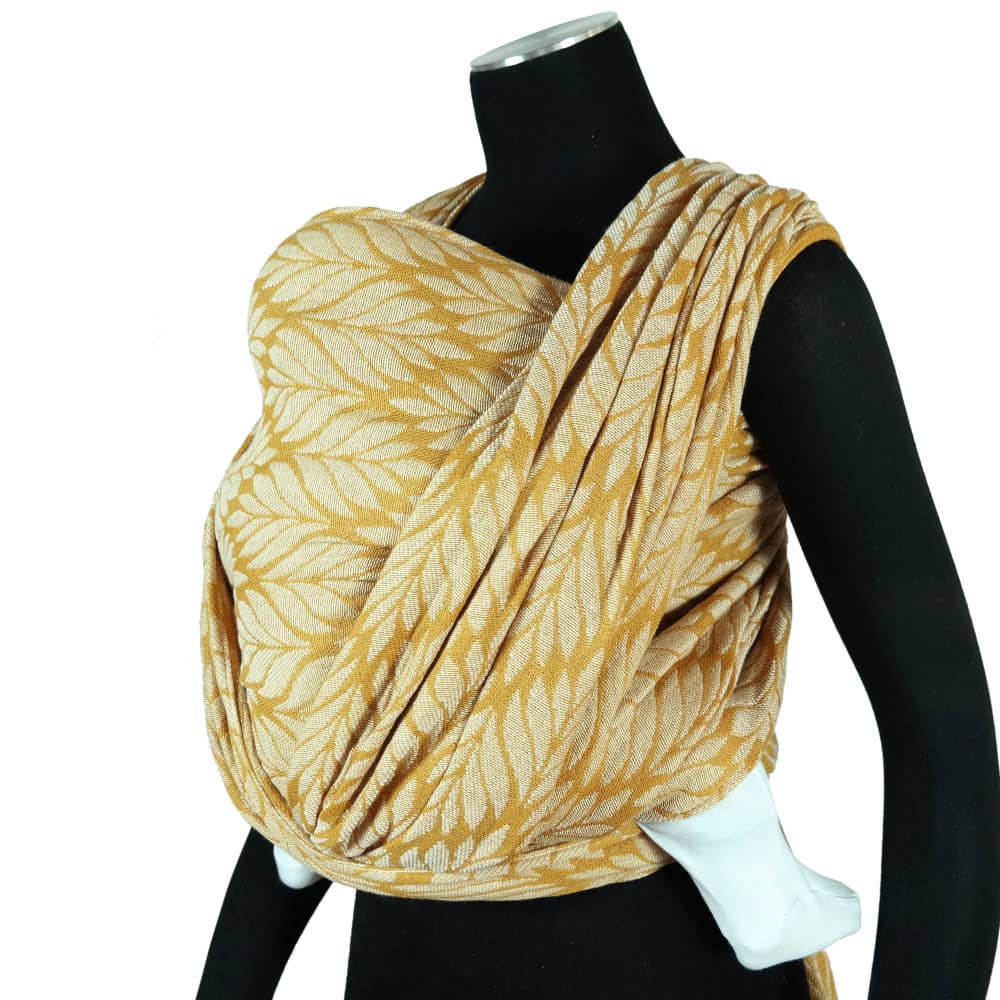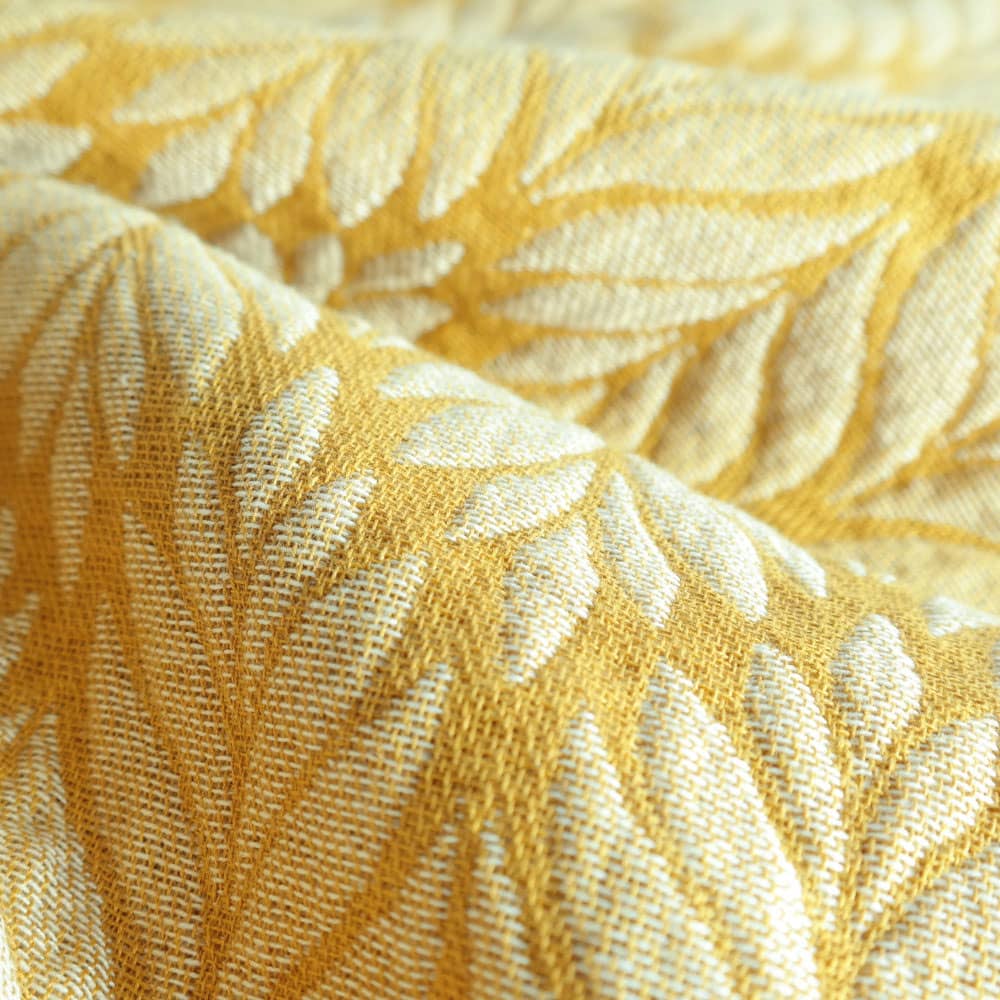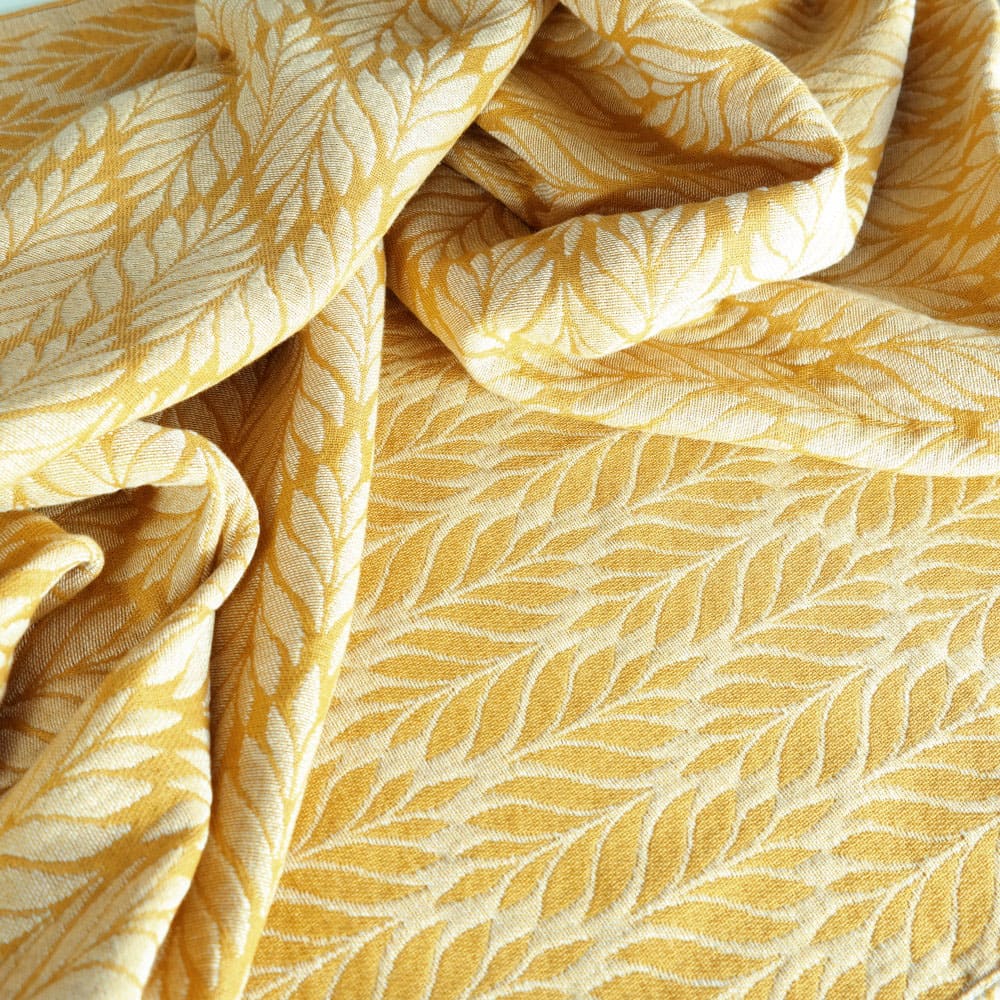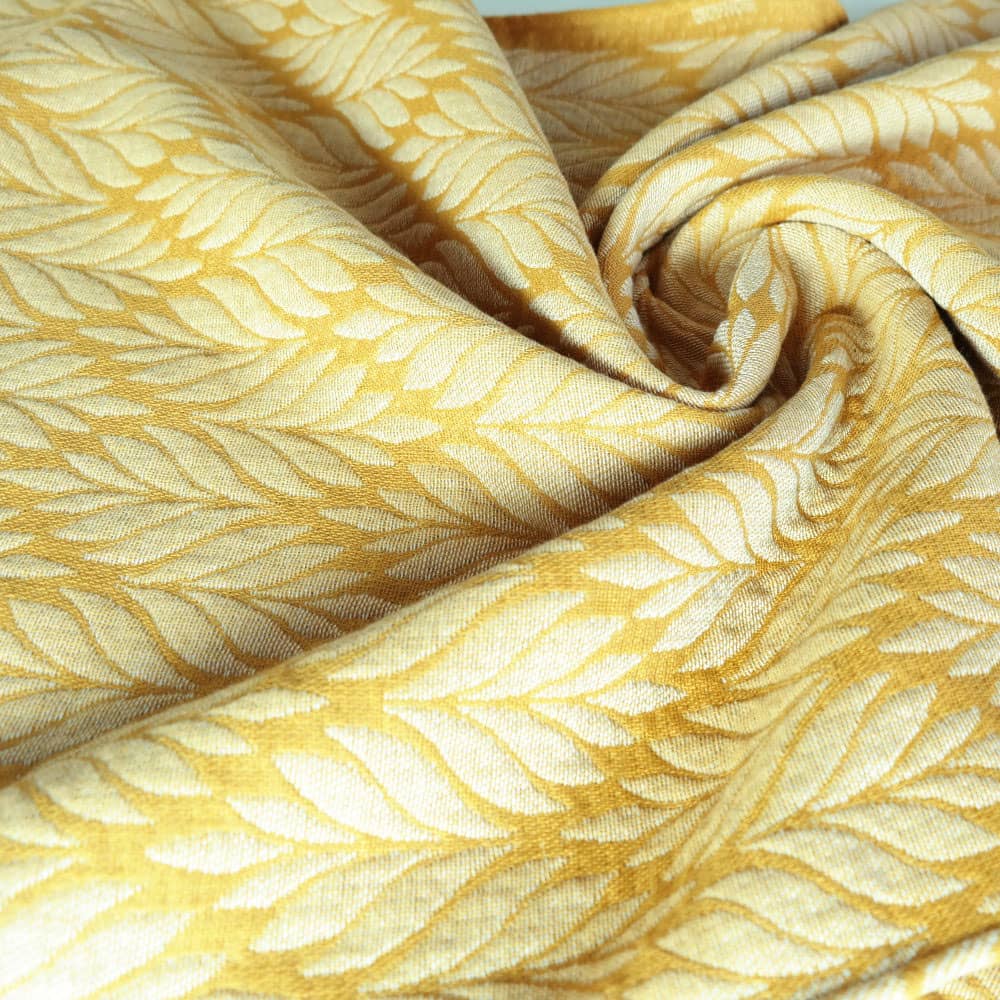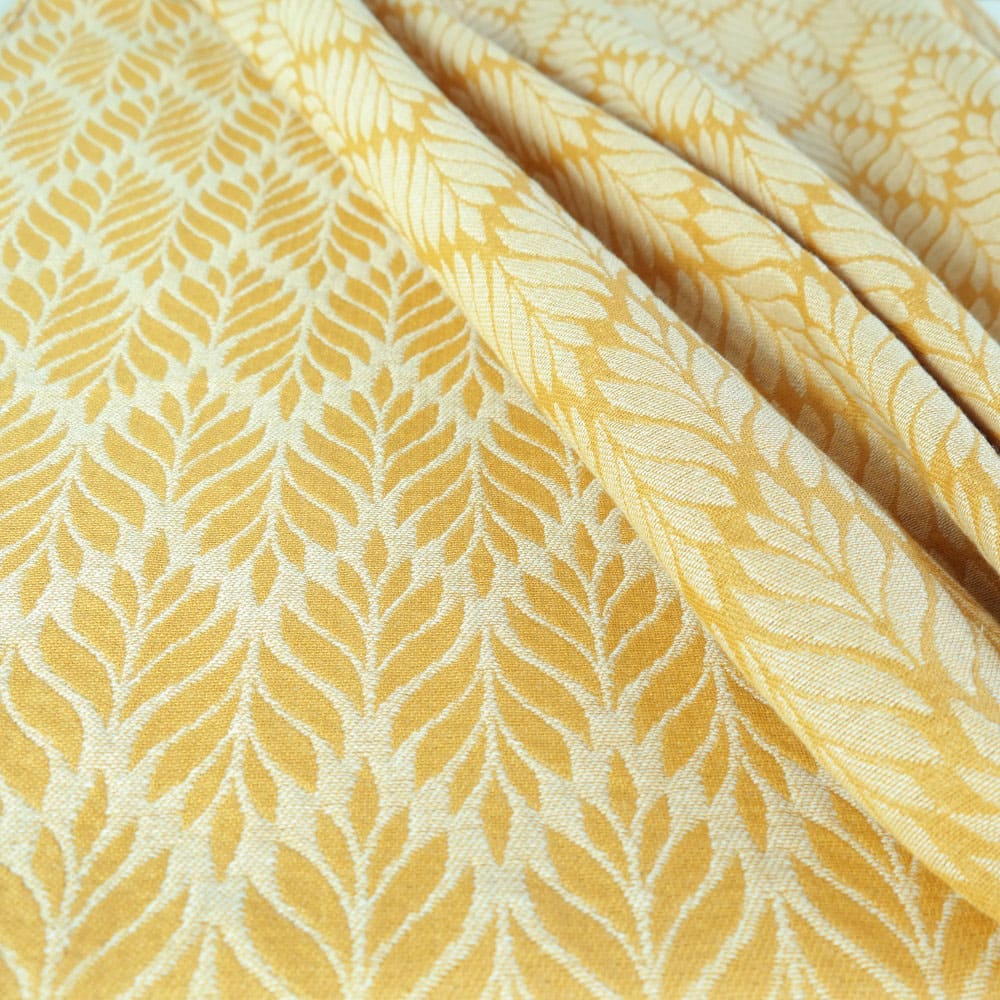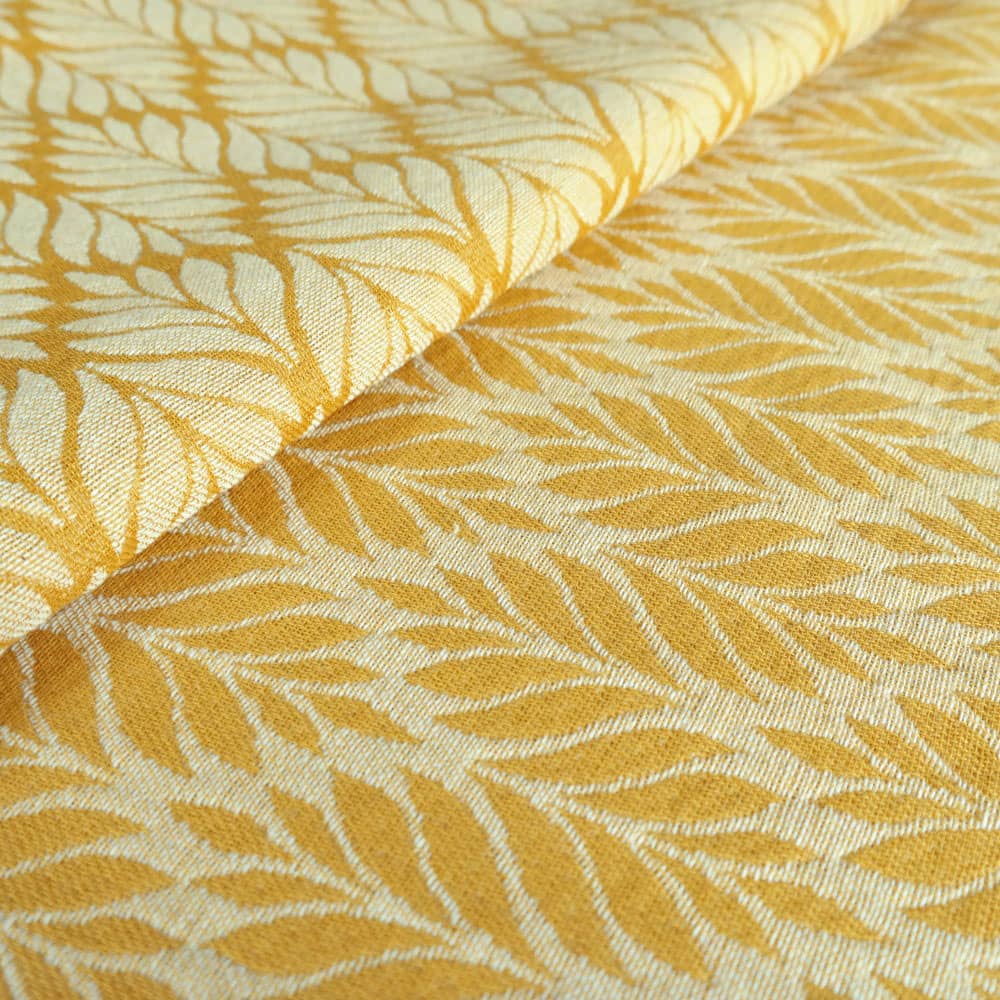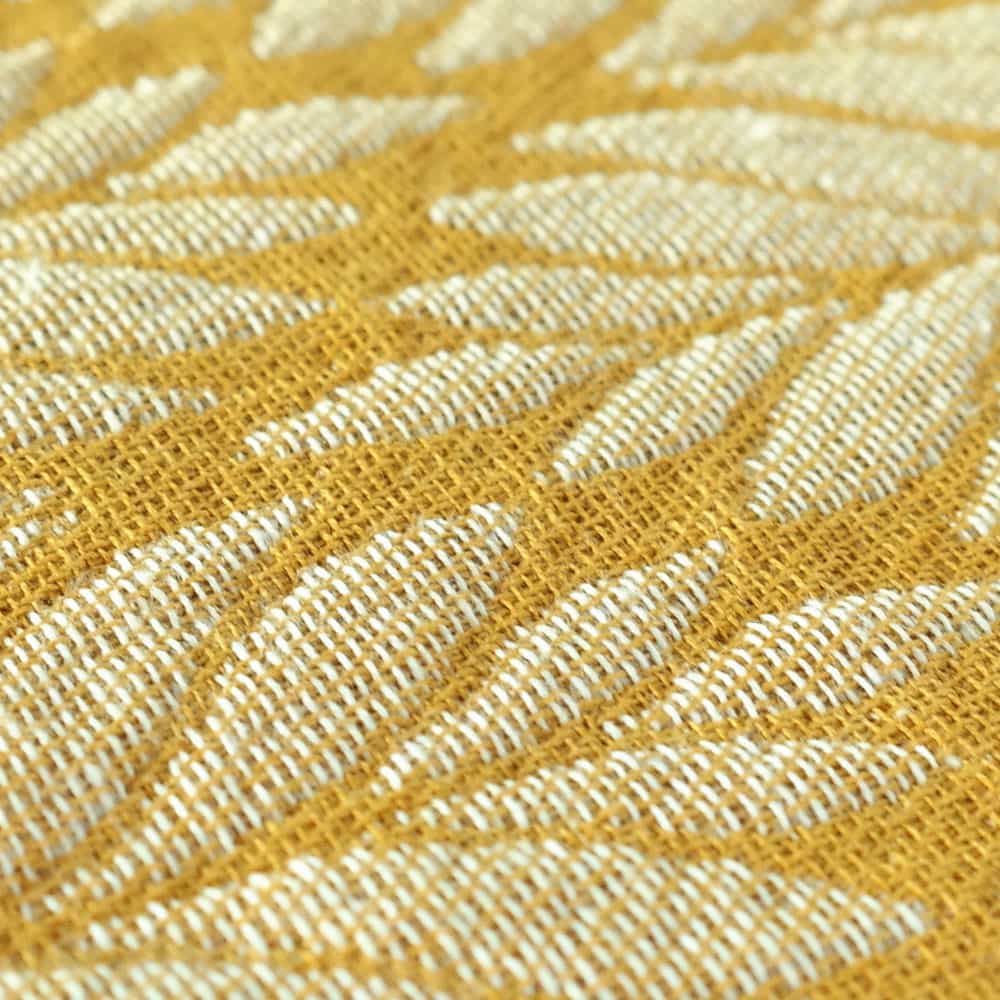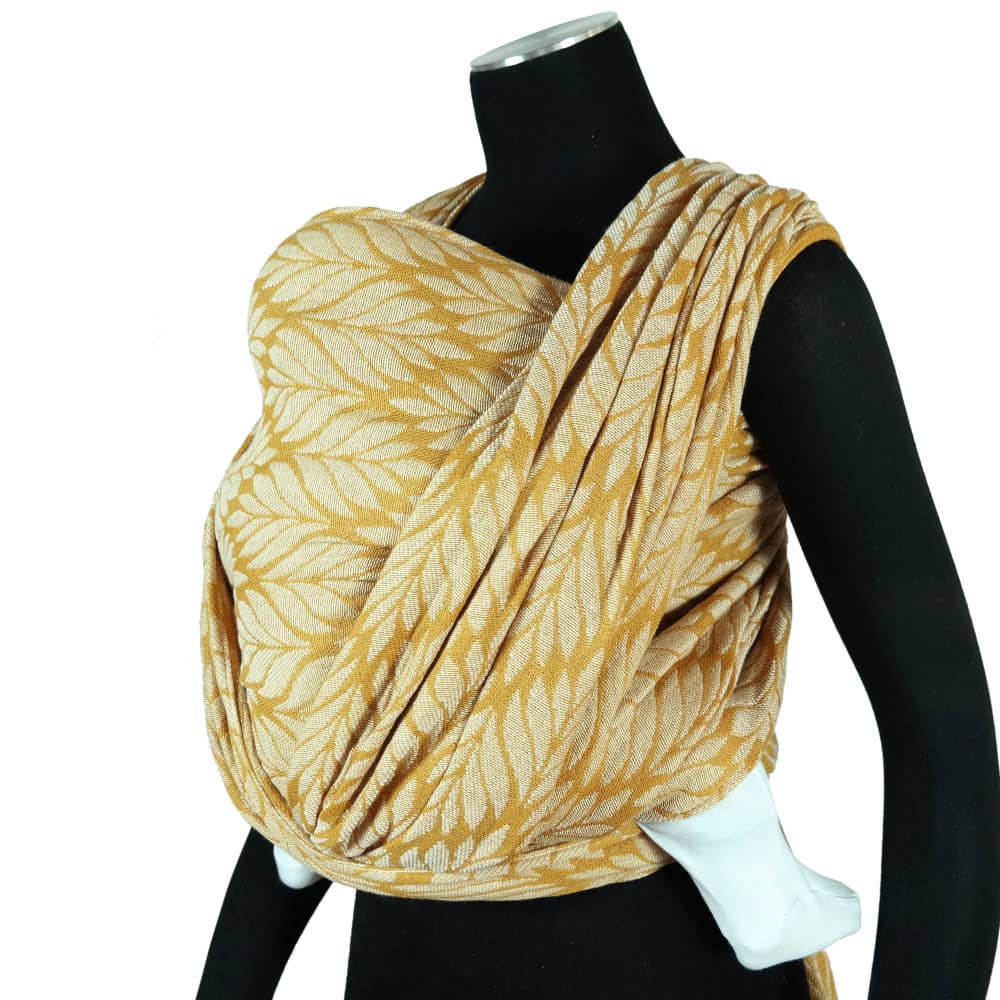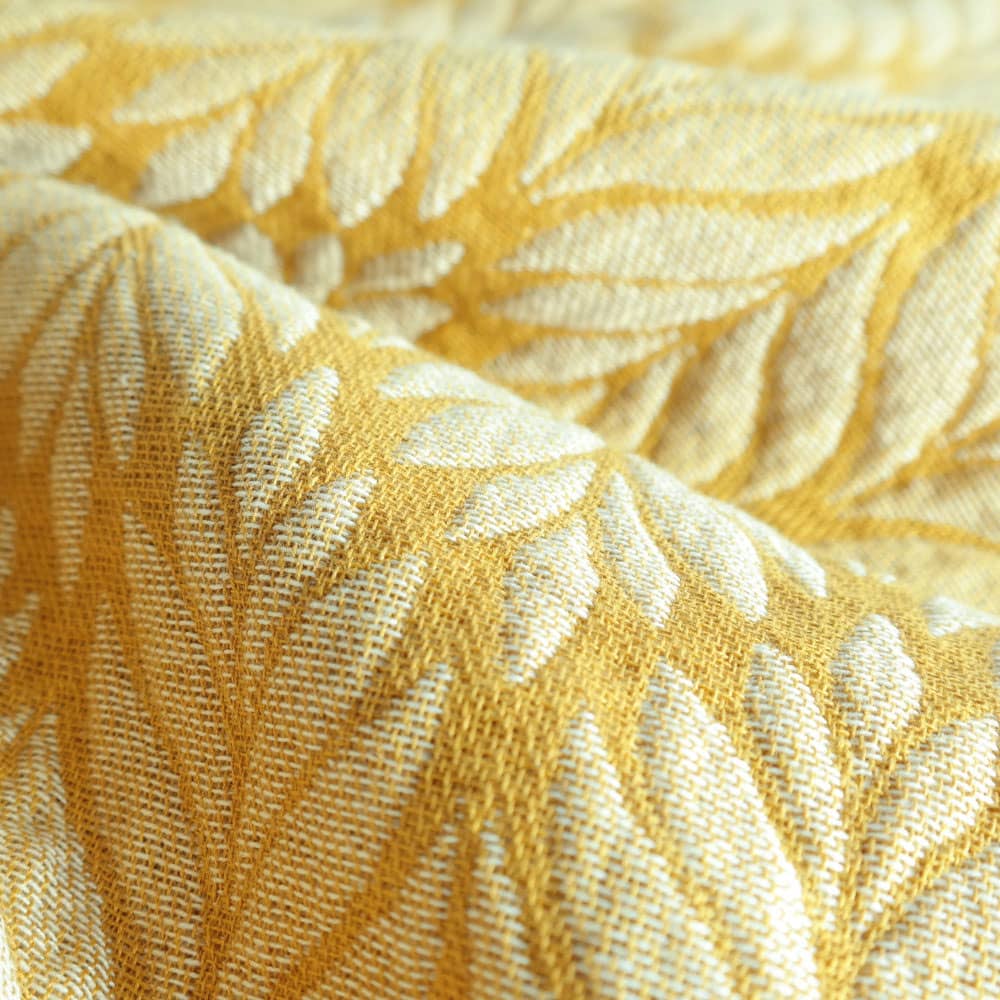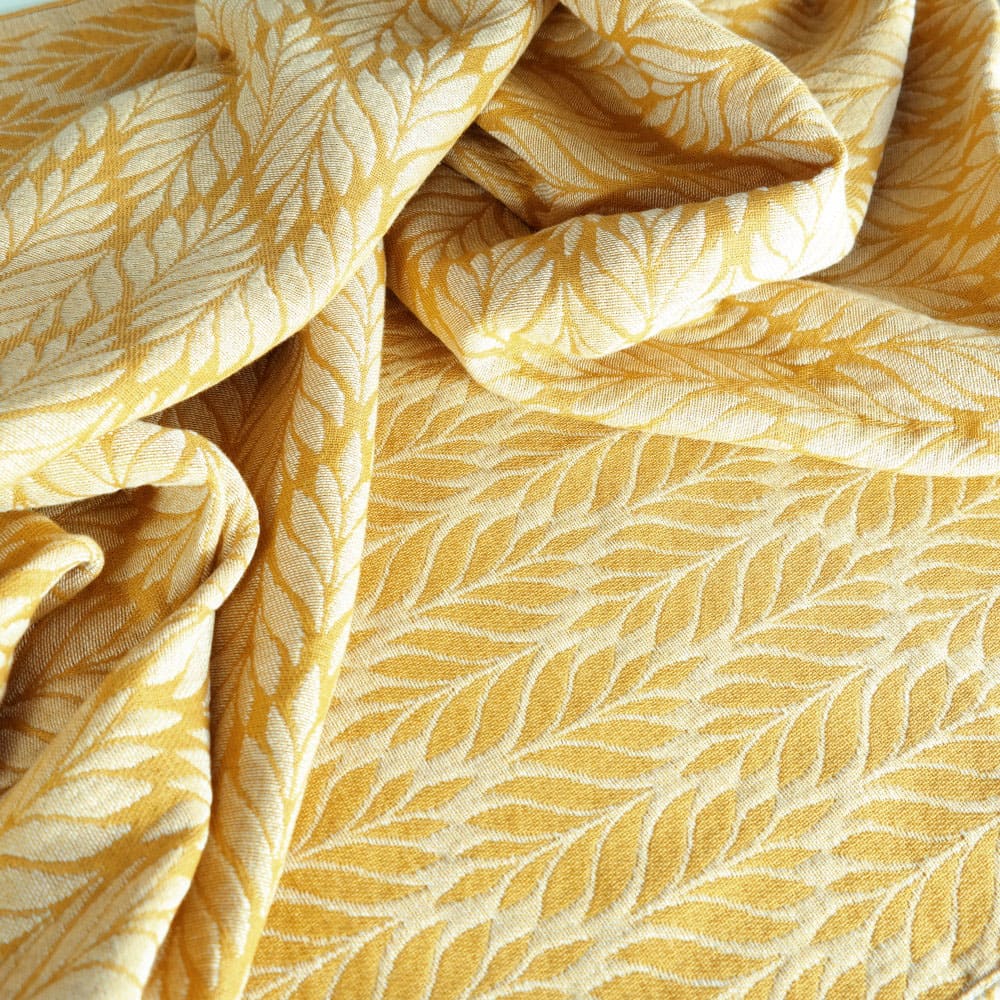 Baby Wrap Sling Trias Harvest Cashmere, second quality
Description
2nd Quality
Warm and cosy - Trias Harvest Cashmere wraps you and your baby in a fluffy soft double weave cocoon generously blending high-quality yarns. For extra warmth and softness we combined gold coloured organic cotton with delicate, natural coloured Cashmere wool. This beautiful blend uses the colour palette to give the Trias pattern a soft golden glow. A double weave, the pattern is the same on either side of the fabric, only the colours are reversed.
All yarns meet the highest organic standards,dyes are without any harmful substances.
A medium to heavy weightt, Trias Harvest Cashmere is strong with a lovely texture providing perfect support in width and length. It will securely hold knots and passes will stay in place but still allowing the wrap to be easily adjusted. Like all our double weave wraps, it is cushy and moldable and feels lightweight and comfortable on the shoulder.
All in all, a wrap that is ideally suited to keep baby snug and warm during the cooler seaso, perfect for the newborn stage all the way through to toddlerhood!