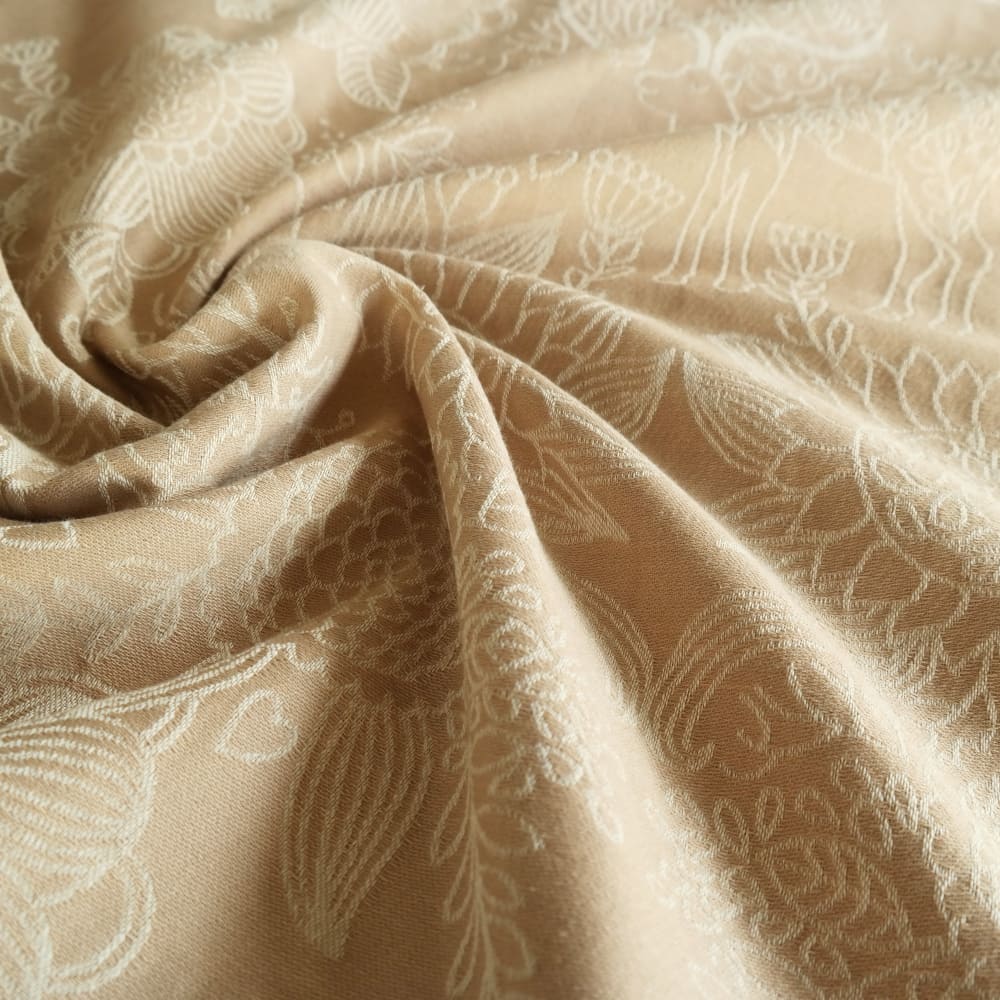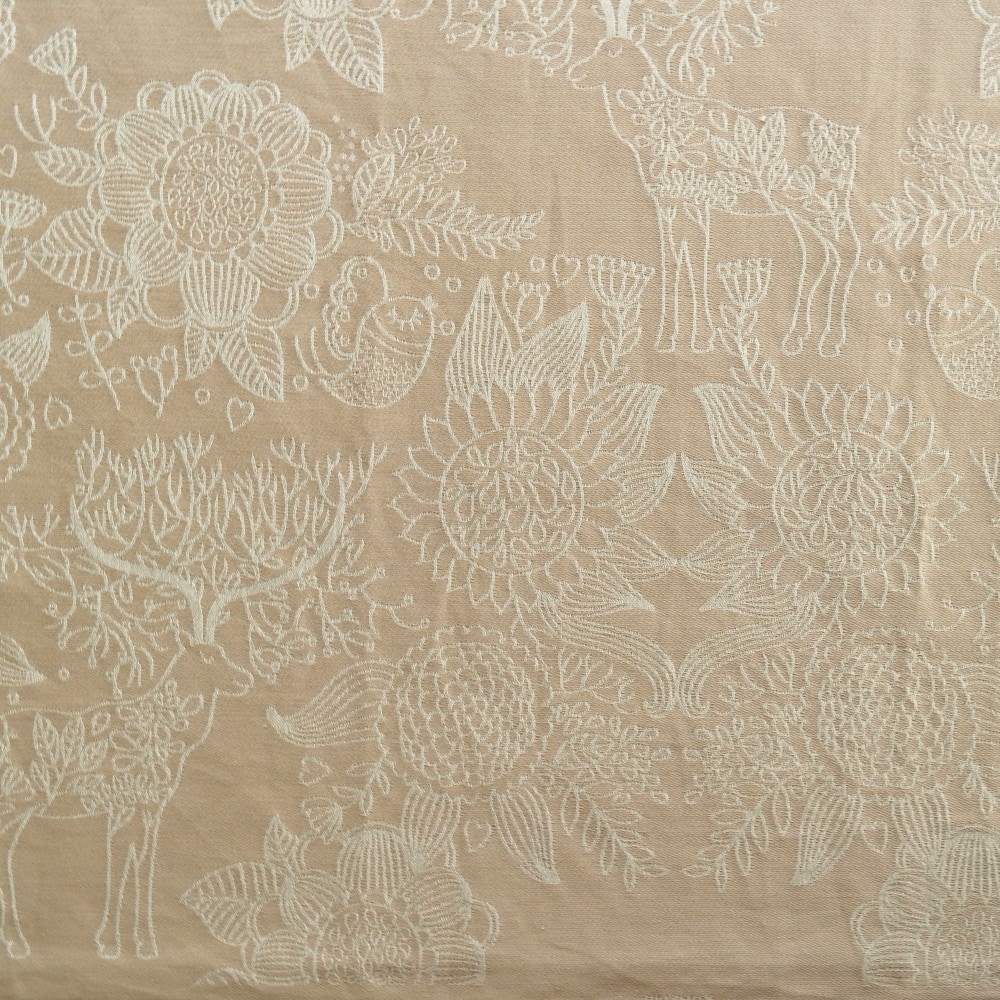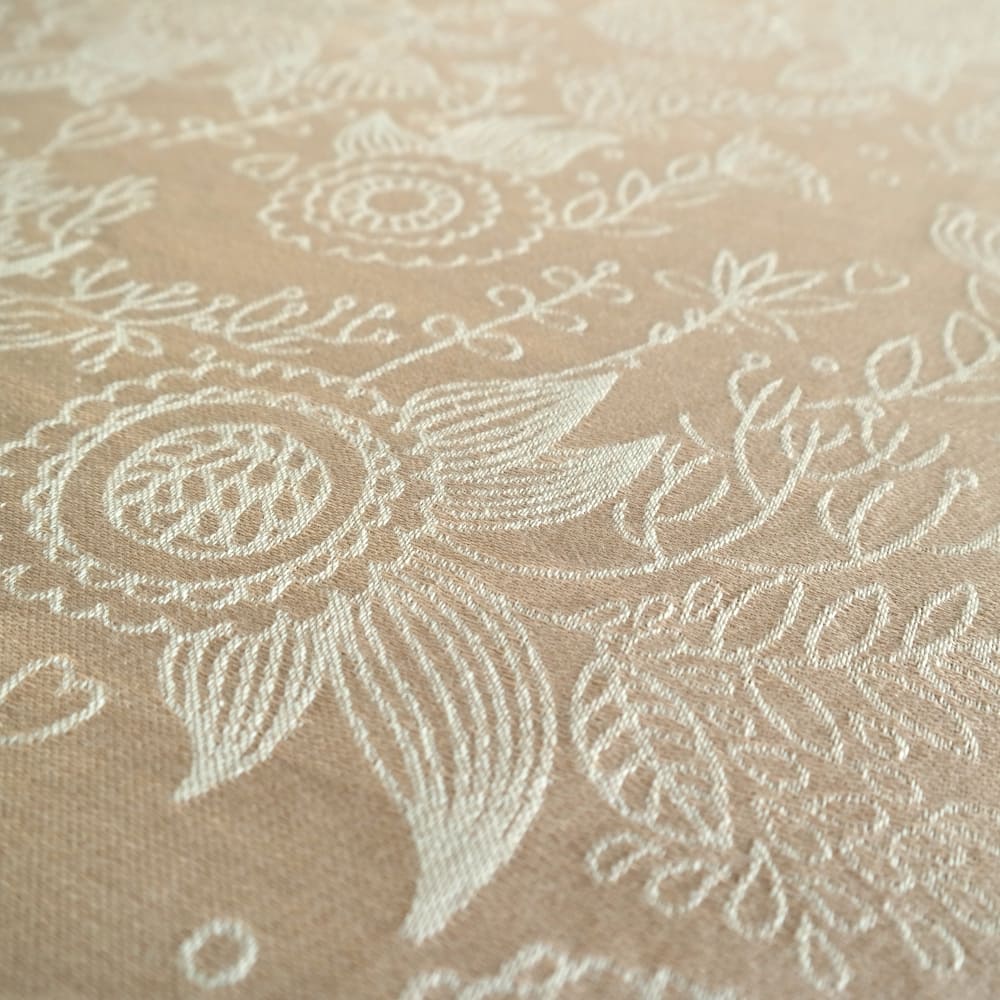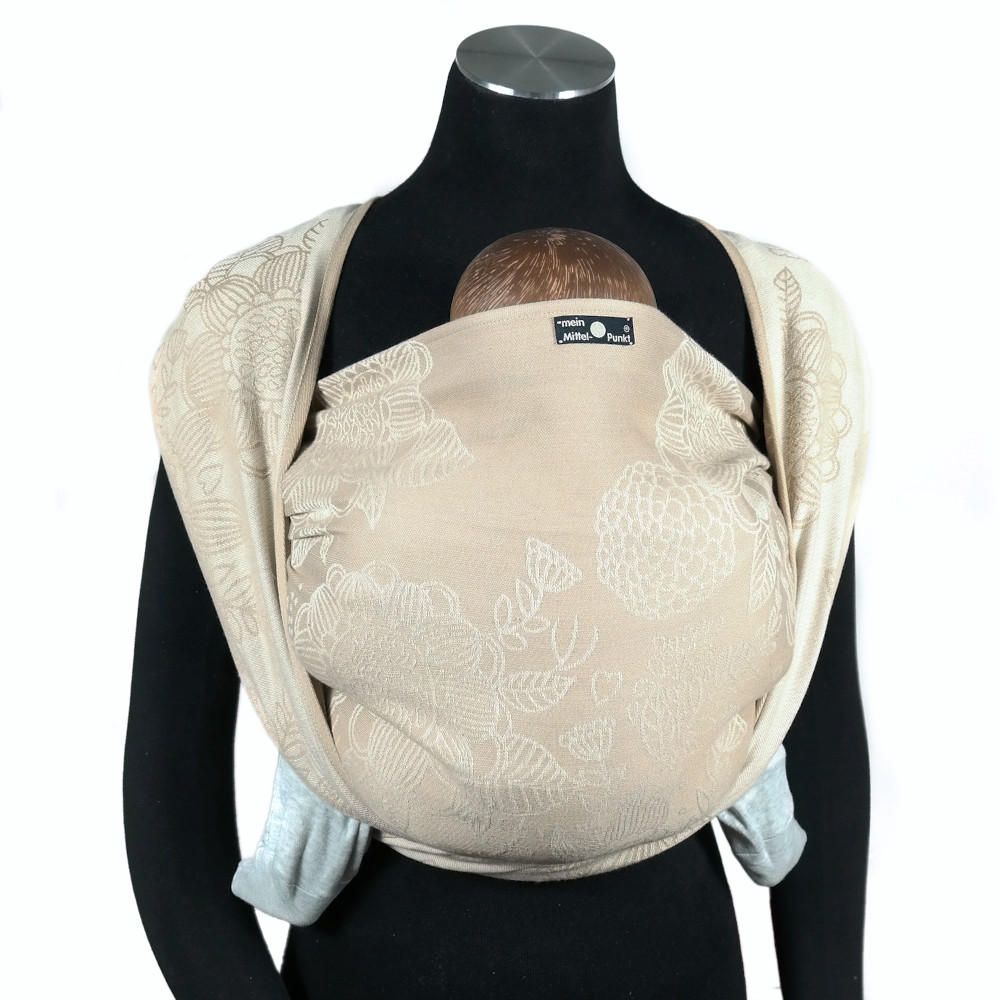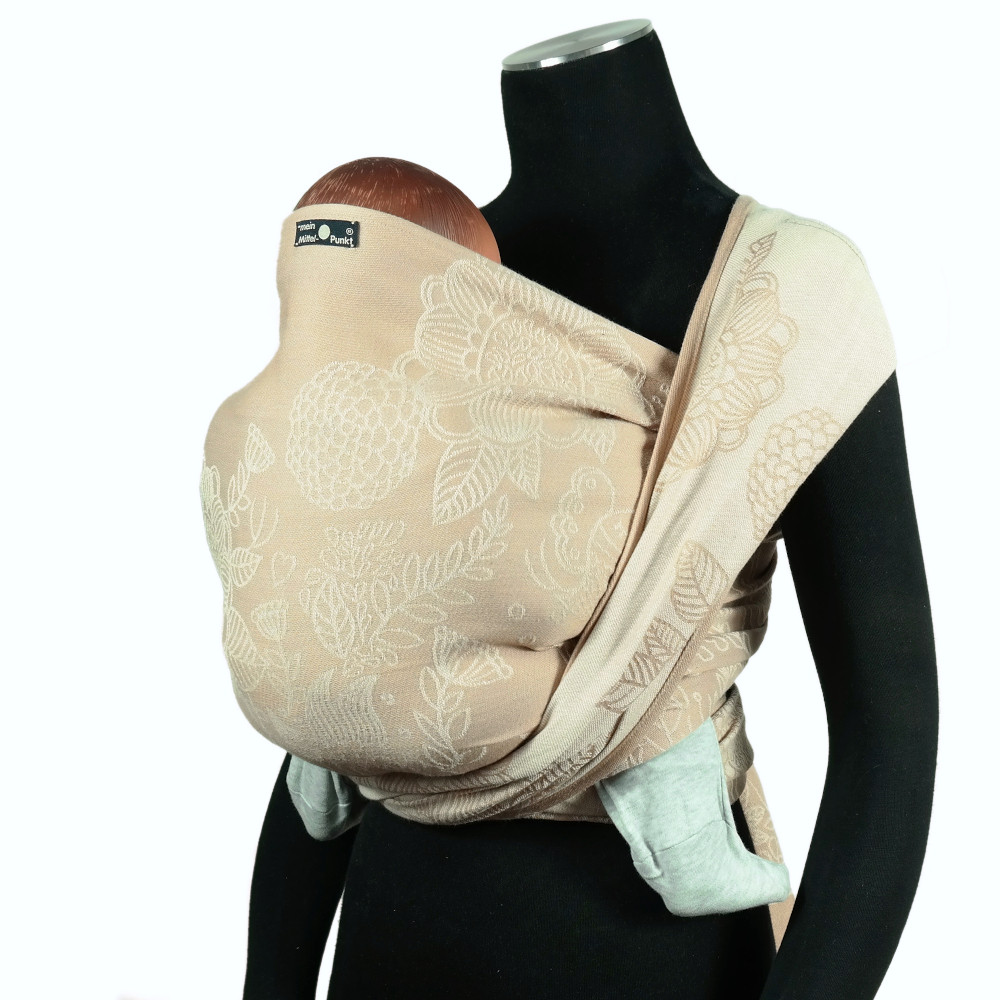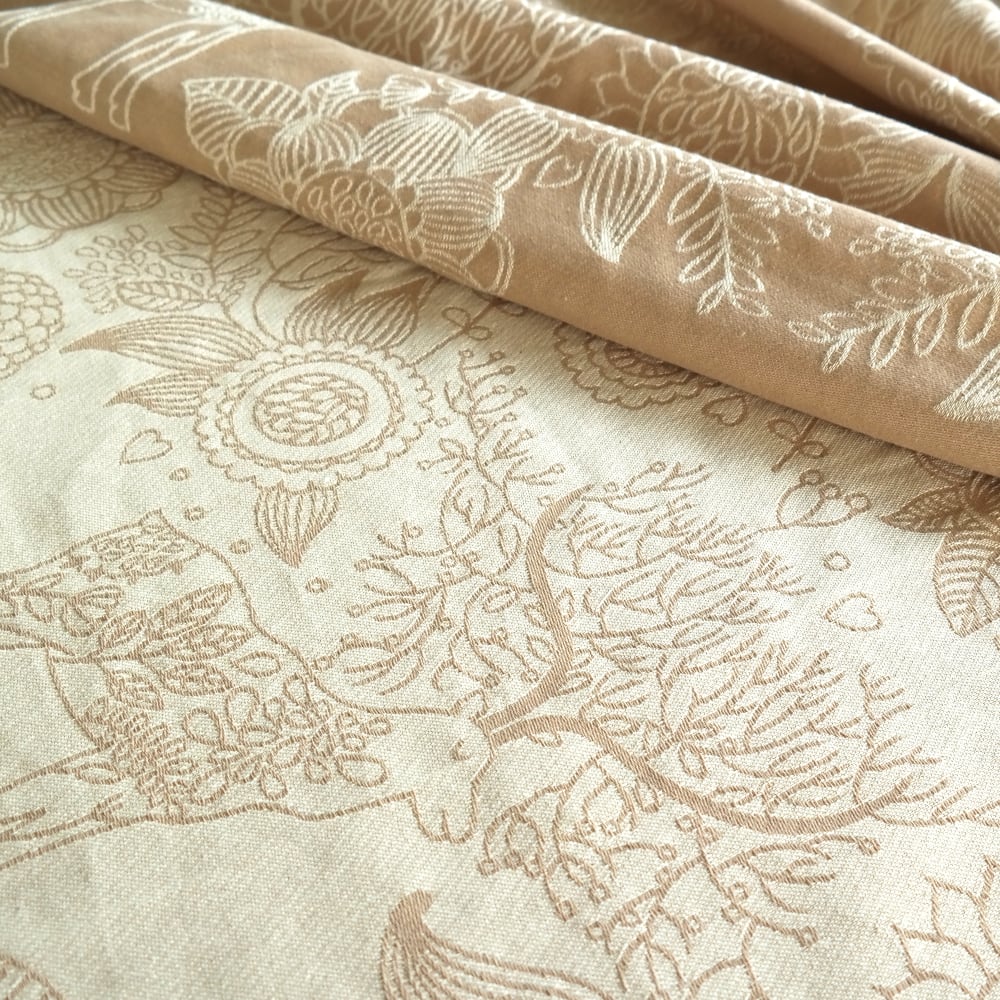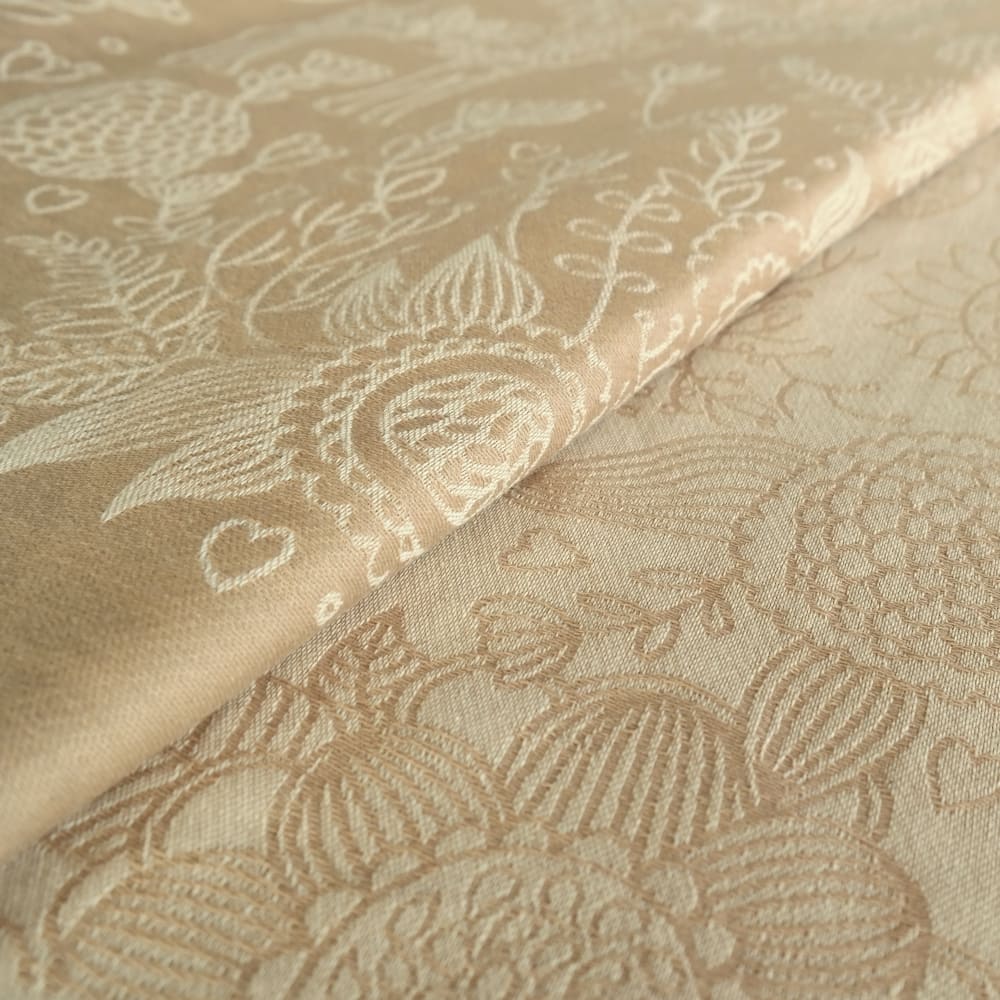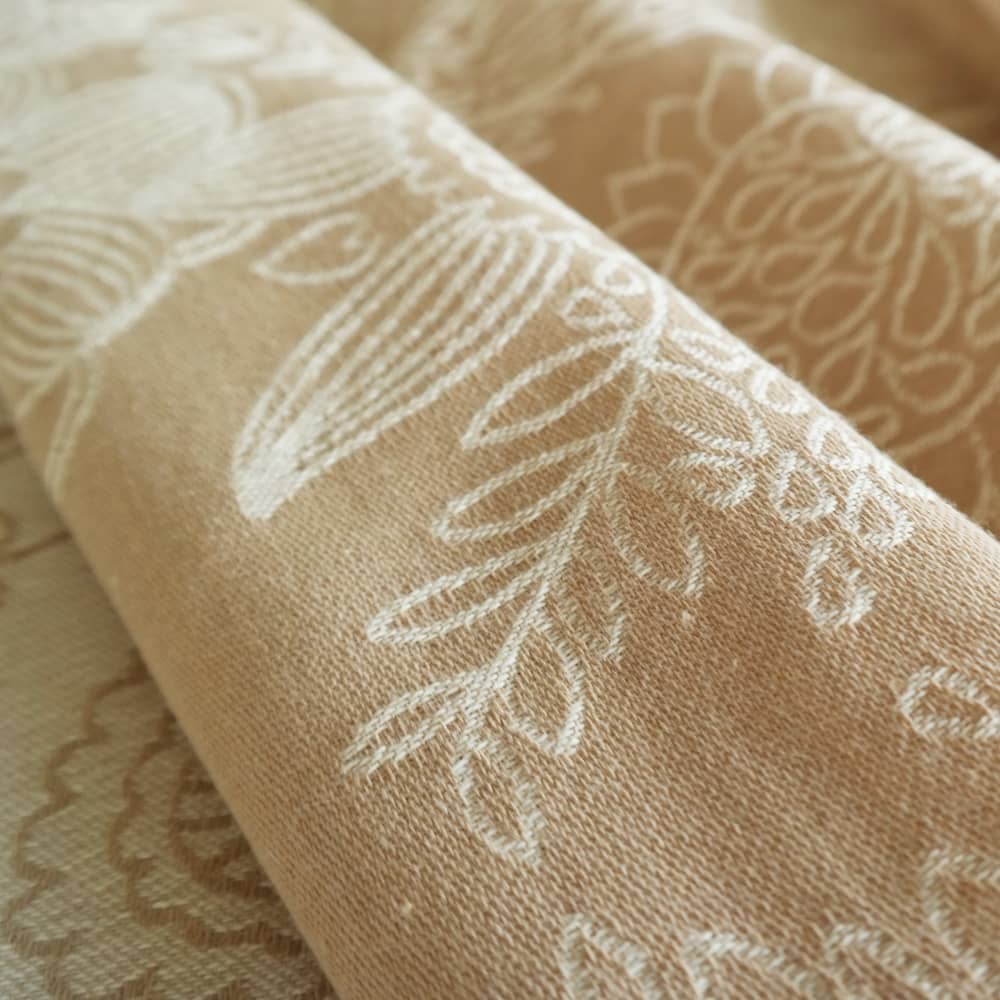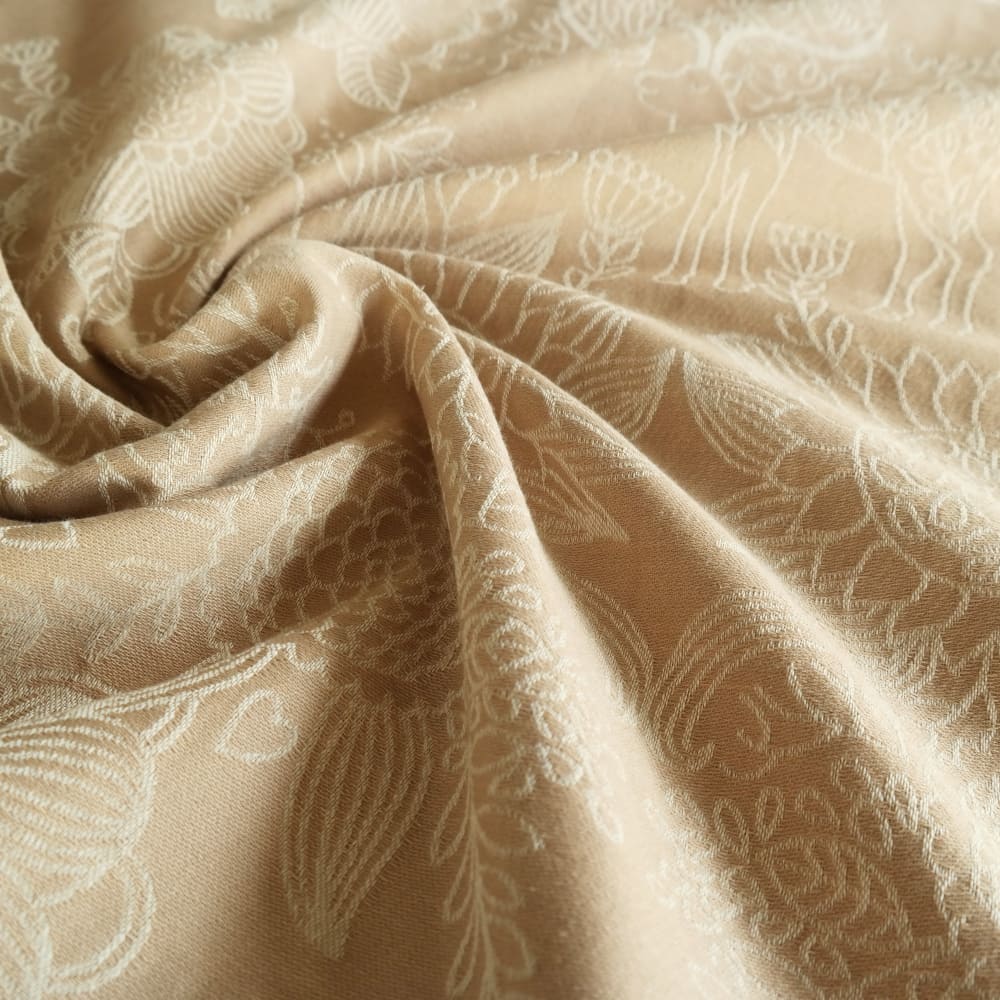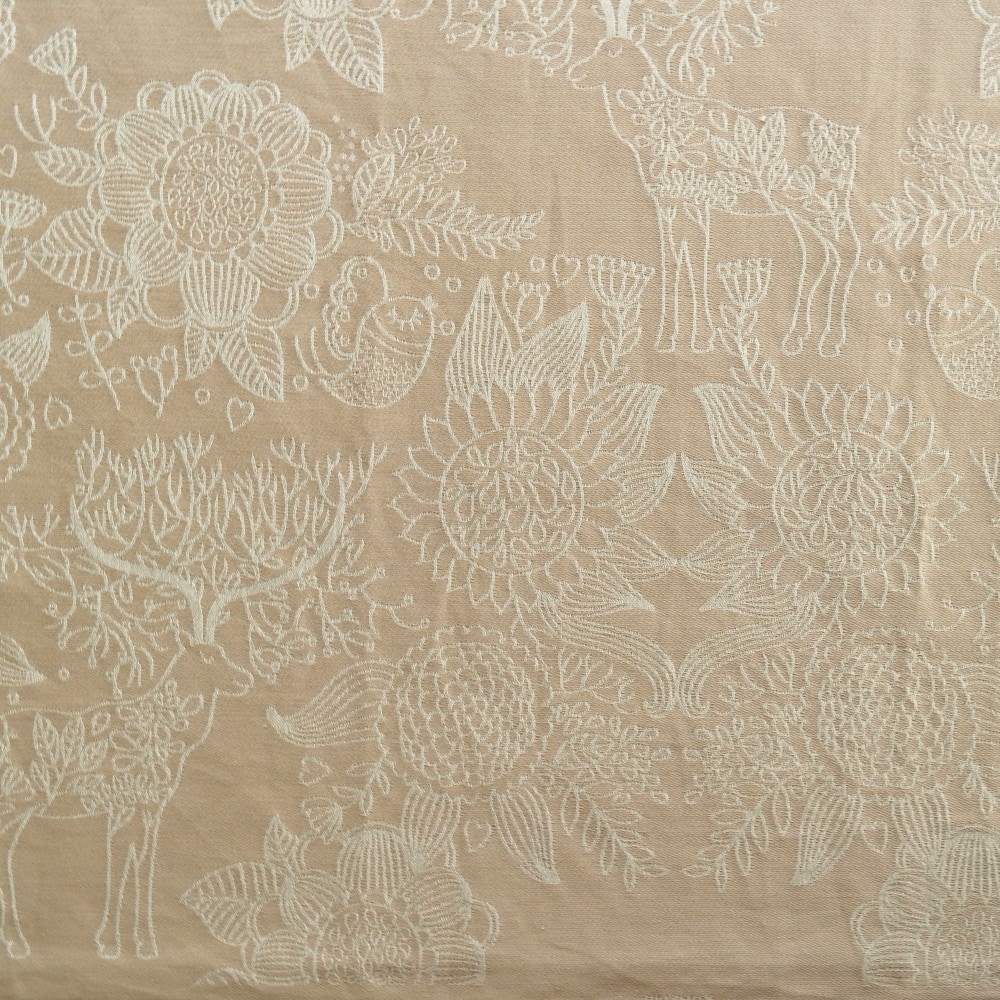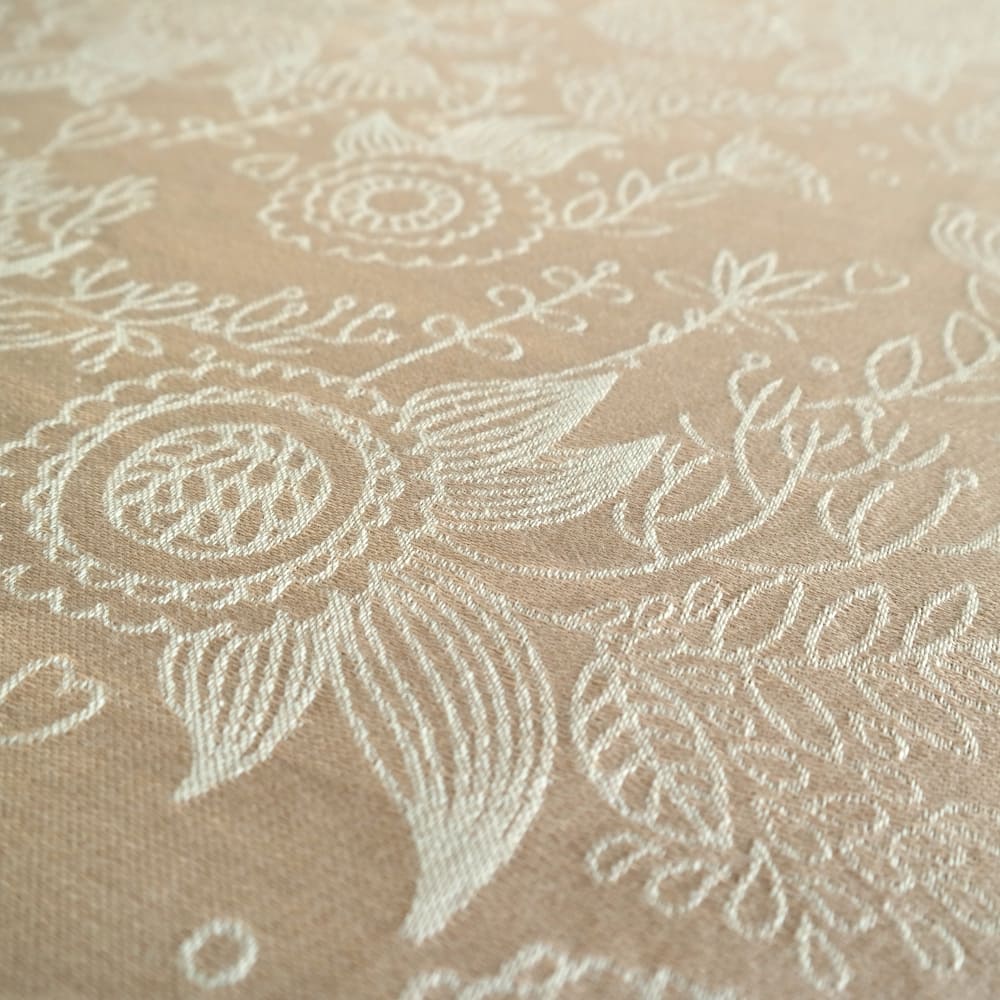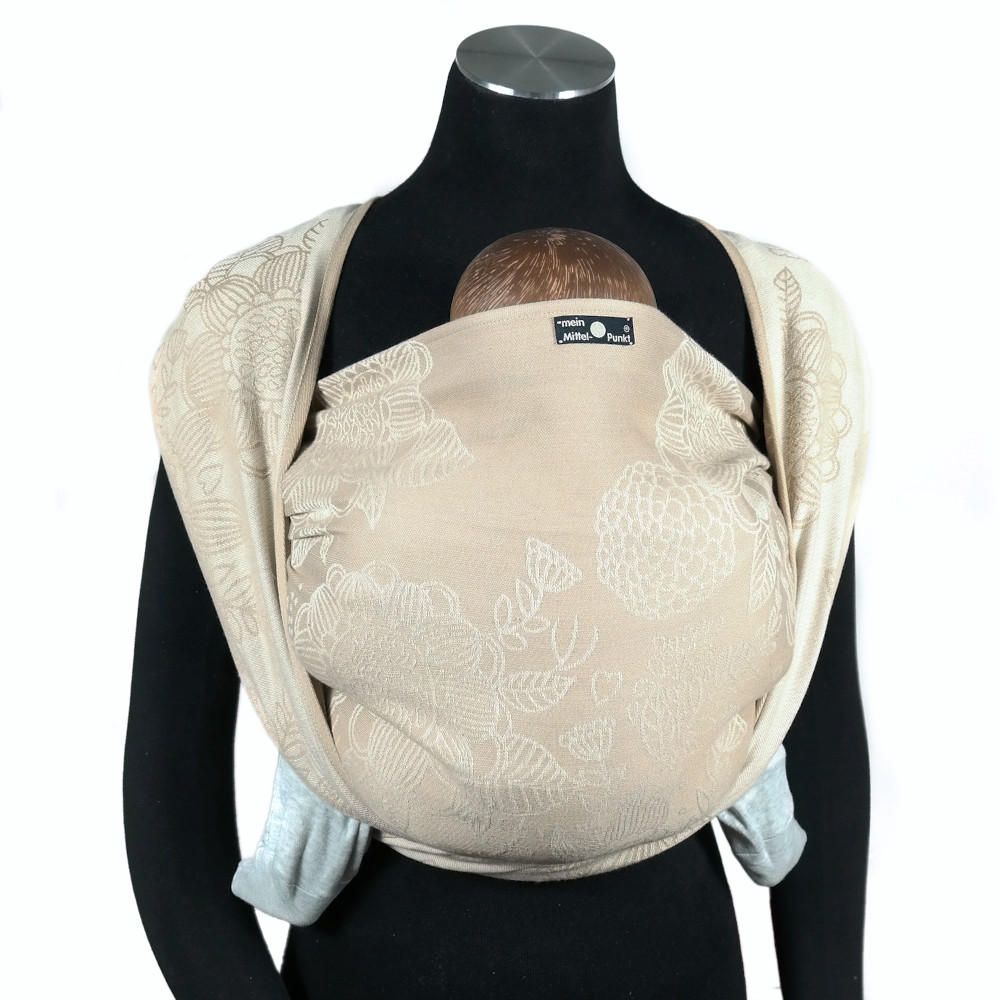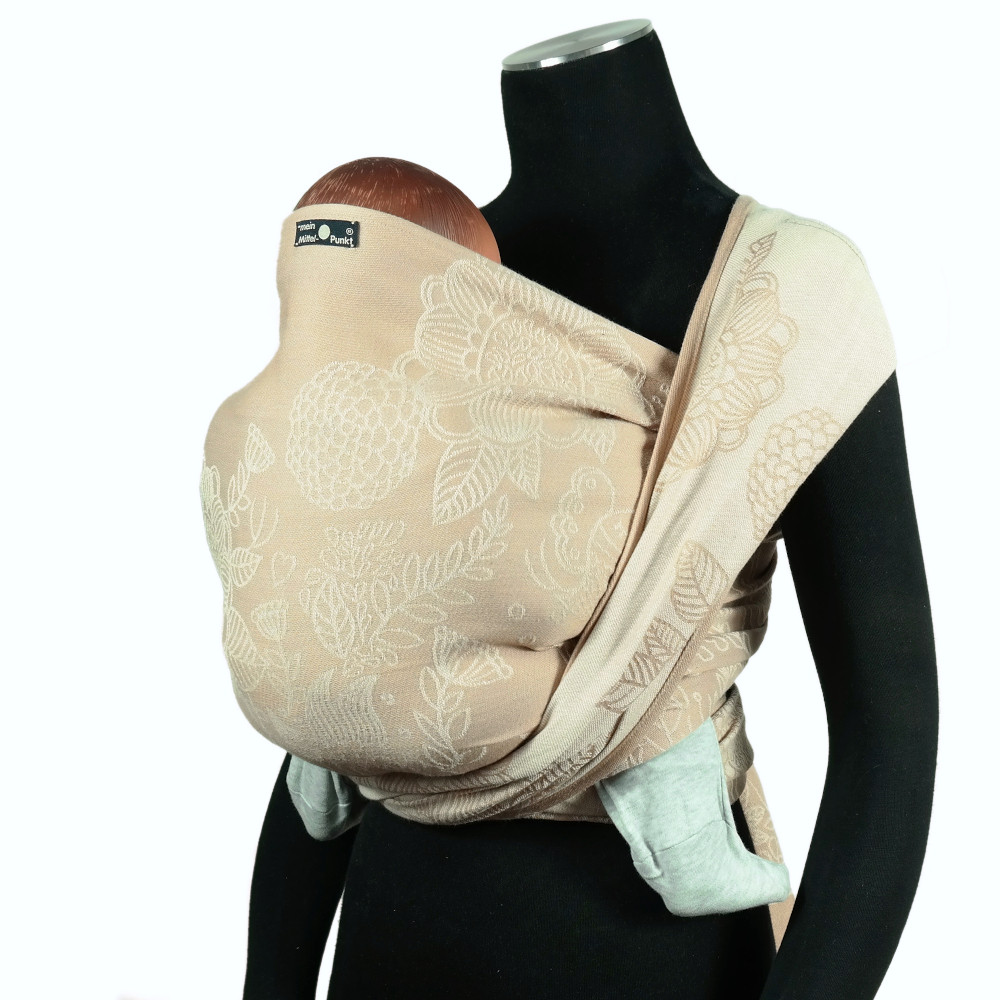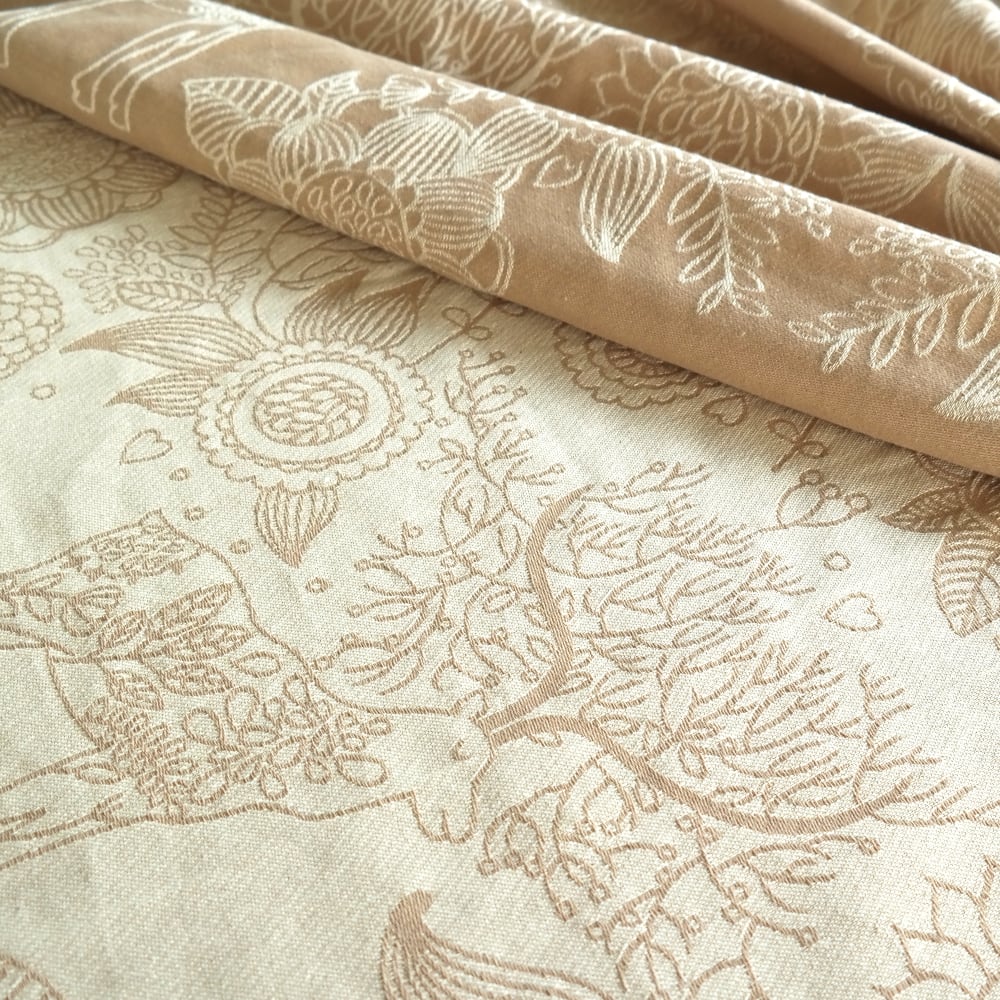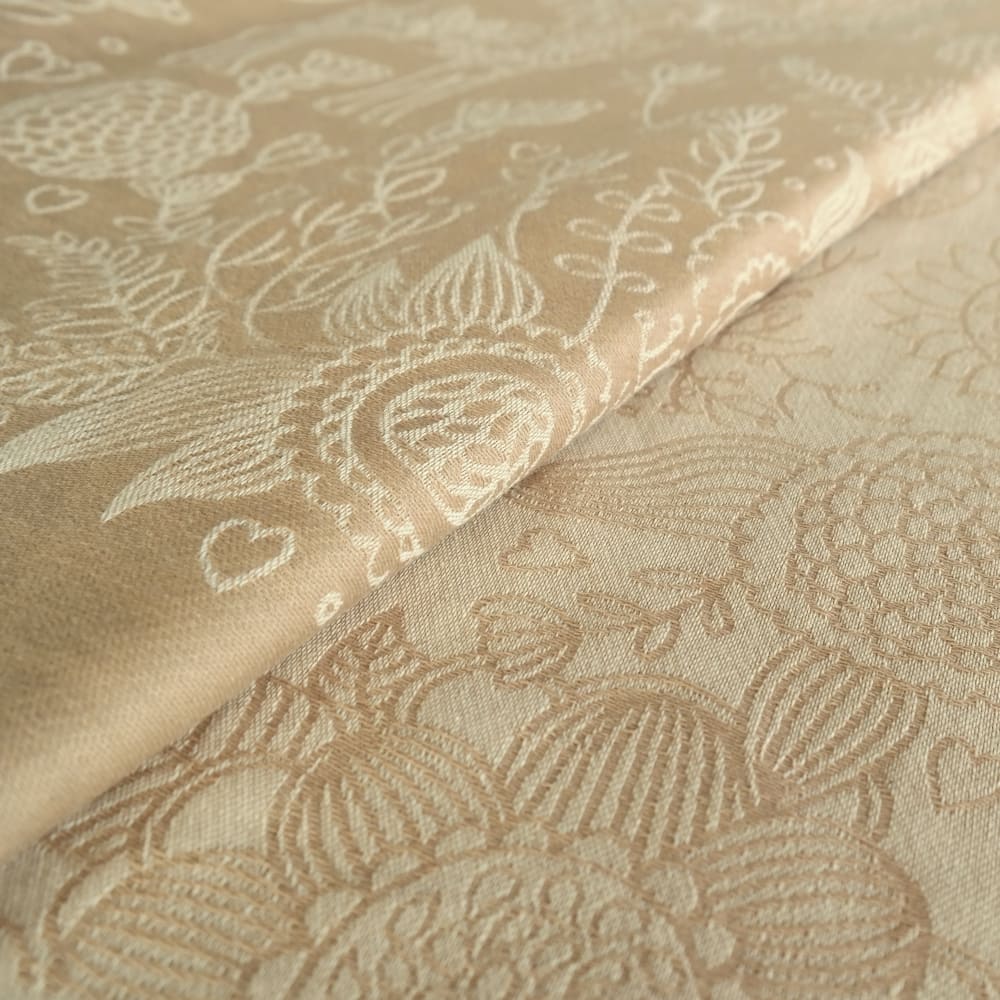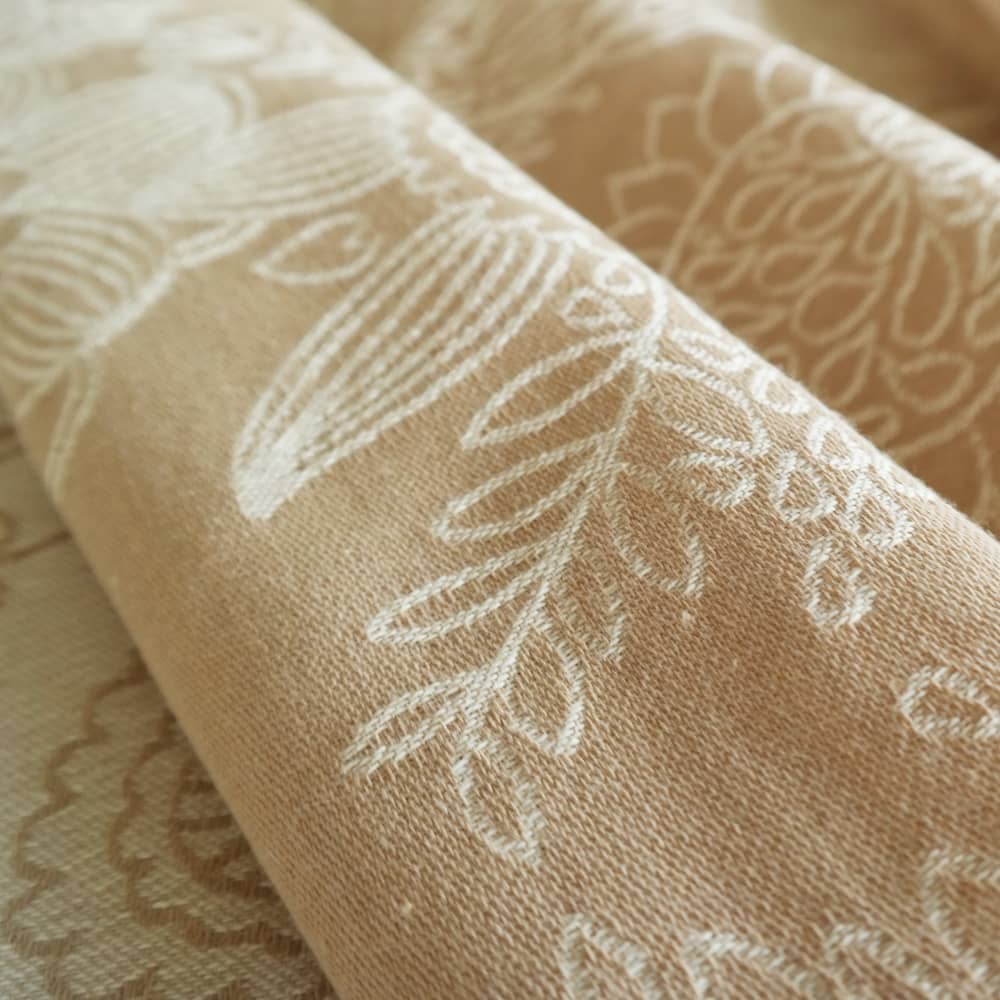 Baby Wrap Sling Magic Forest Almond, second quality
Description
2nd Quality
Our Magic Forest unfolds its magic in a seducing monochrome version woven with natural white and raw white cotton.
Jacquard woven, the amazing pattern is the same on both sides, the monochrome hues are reversed.
Lightweight and soft, the fabric provides perfect support in width and length. The inherent diagonal stretch gives this wrap perfect wrapping qualities and allows for precise and comfortable tying of all carries whether worn in front, on the back or on the hip.
Made from 100% organic, natural and raw white cotton is absolutely free from any harmful substances.
A great wrap for carrying newborns yet supportive enough to offer hold and security for wearing a heavier baby as well.