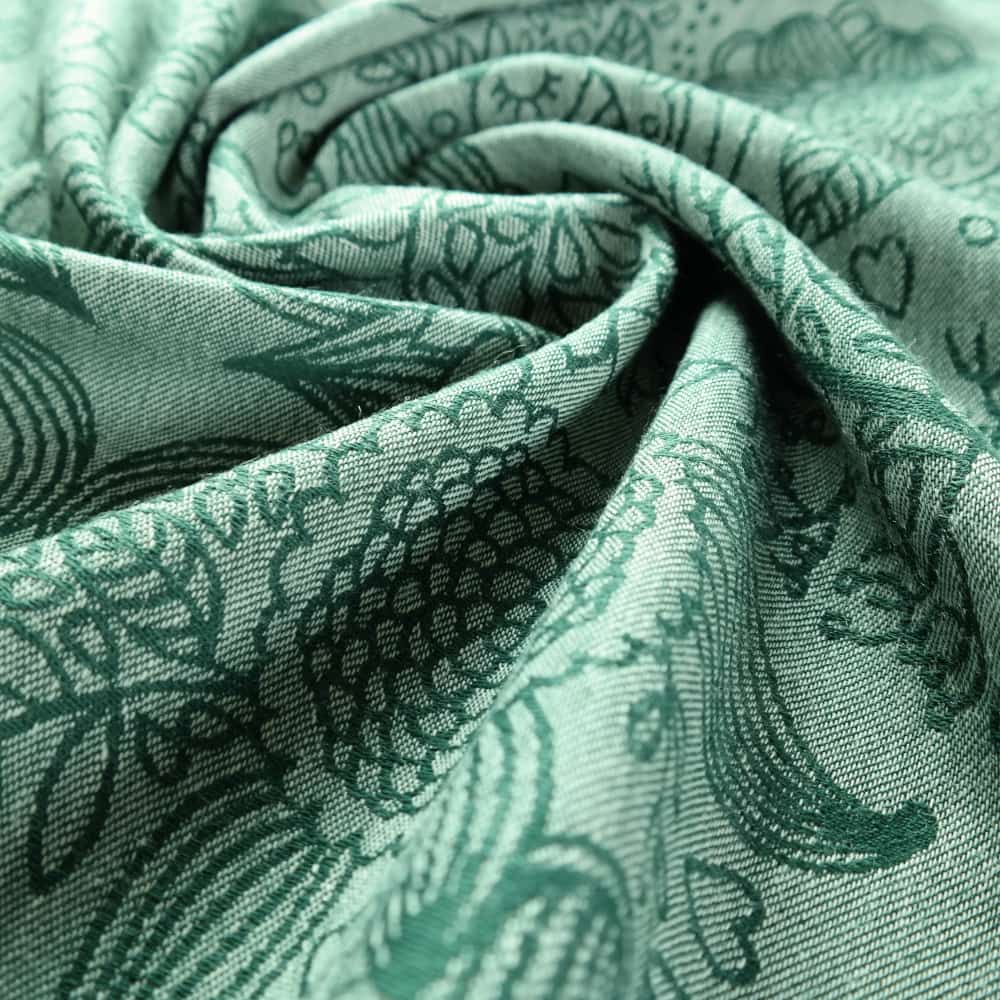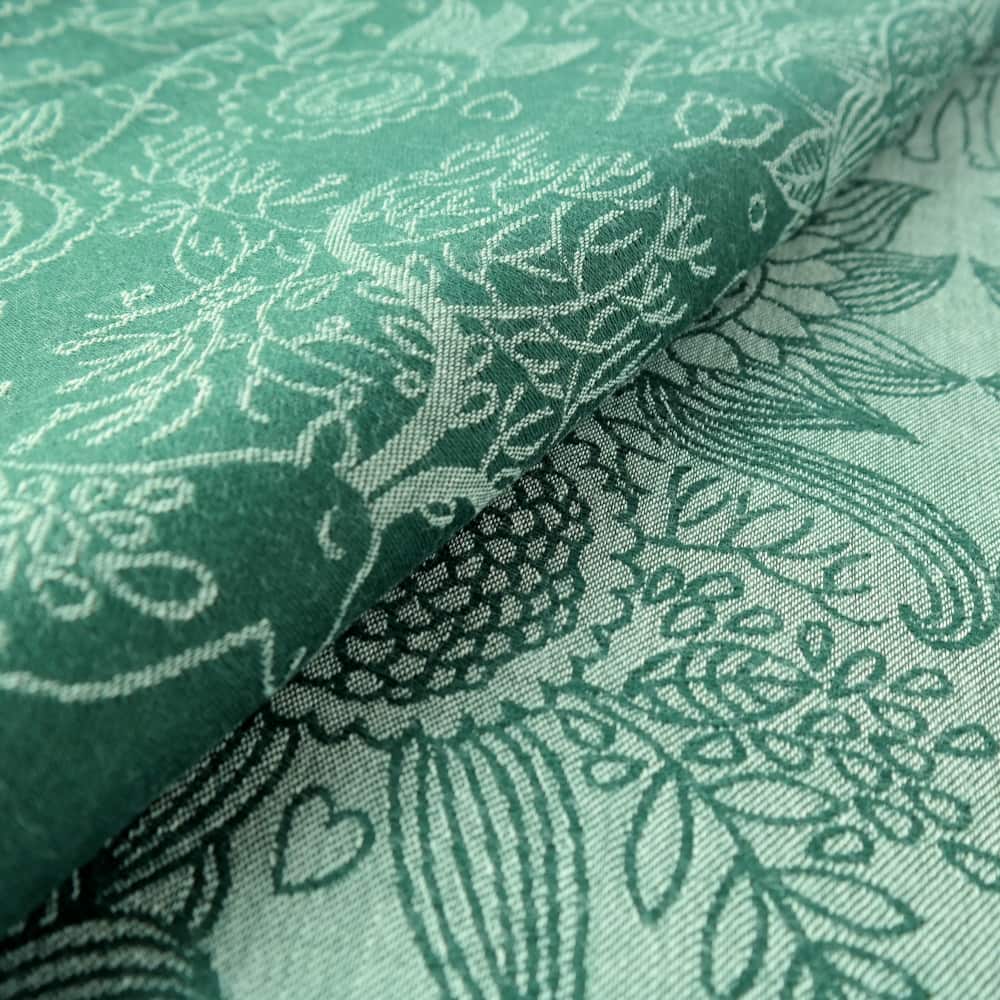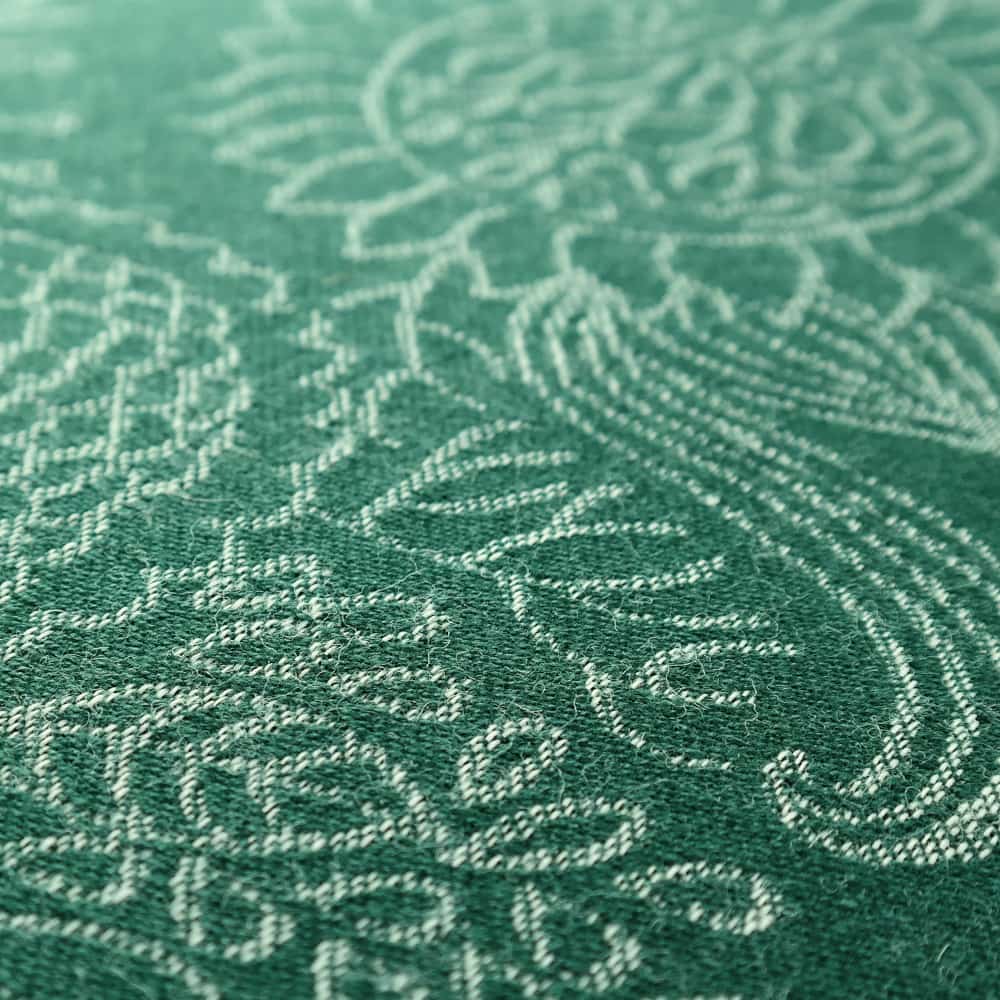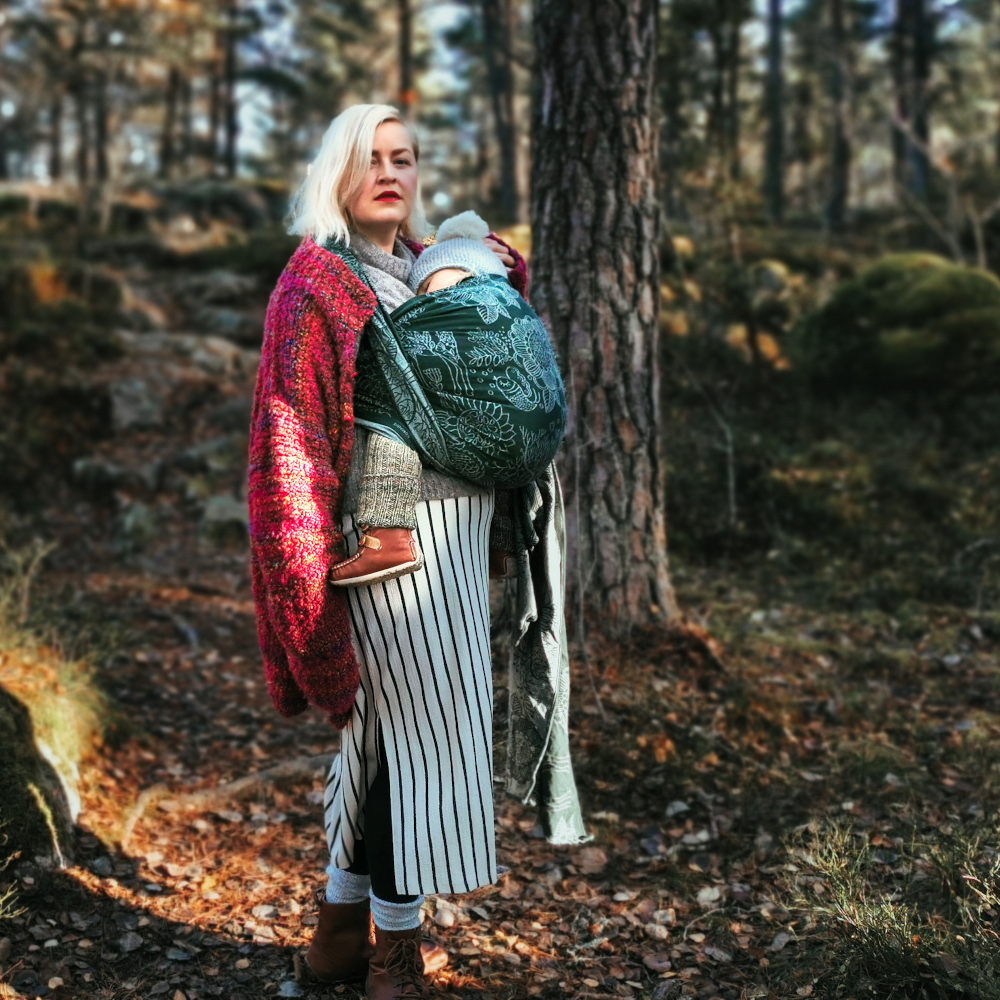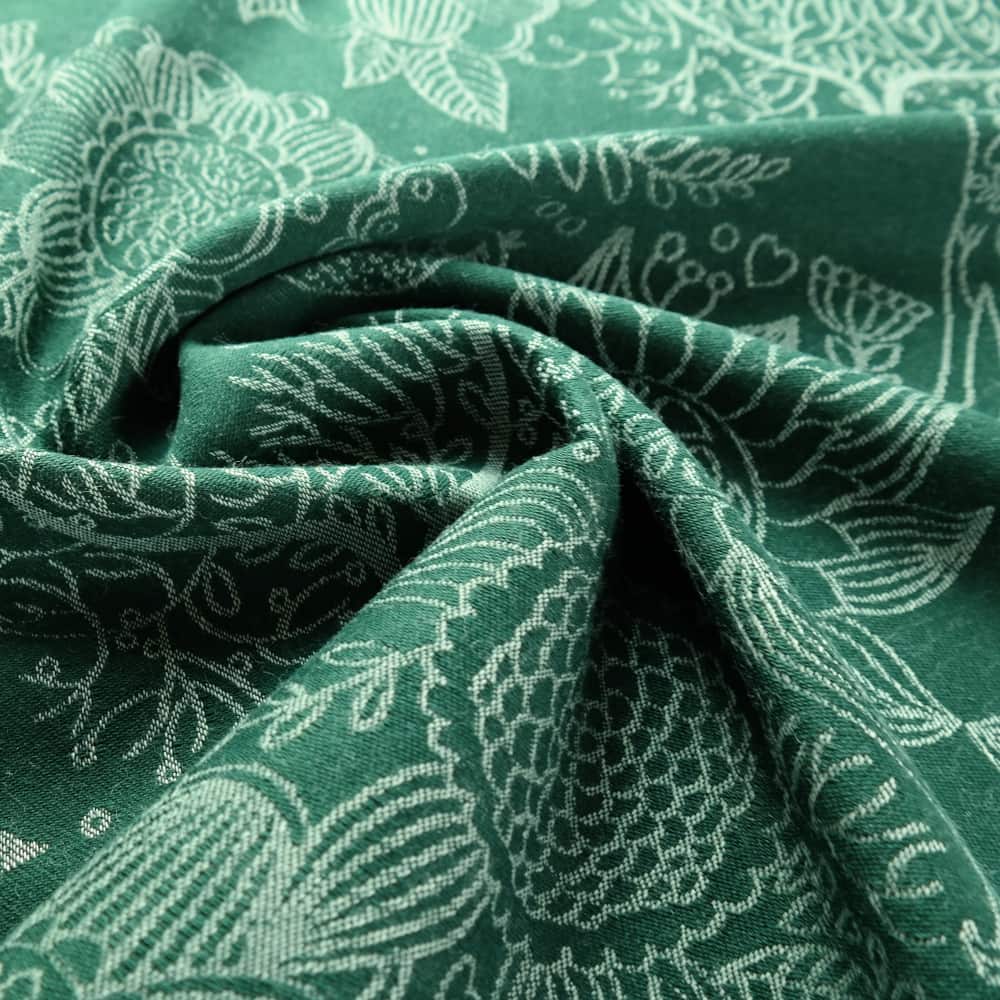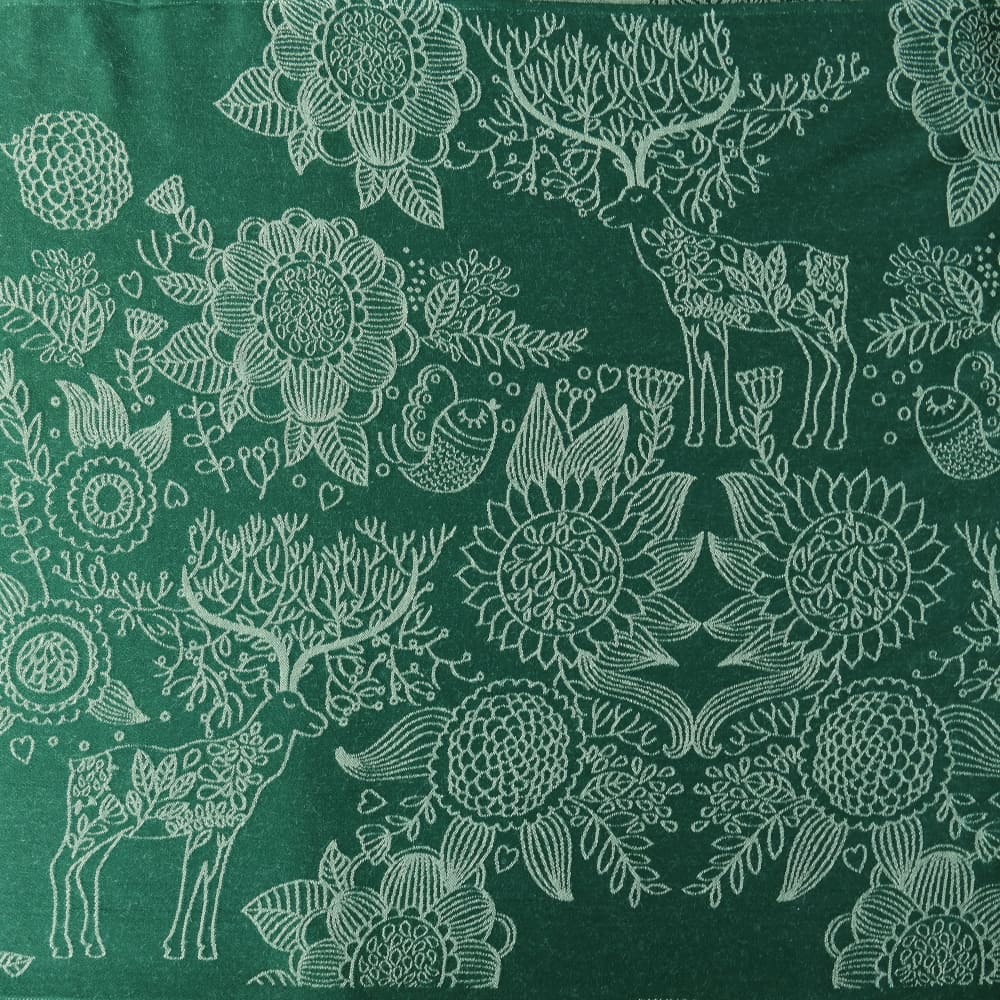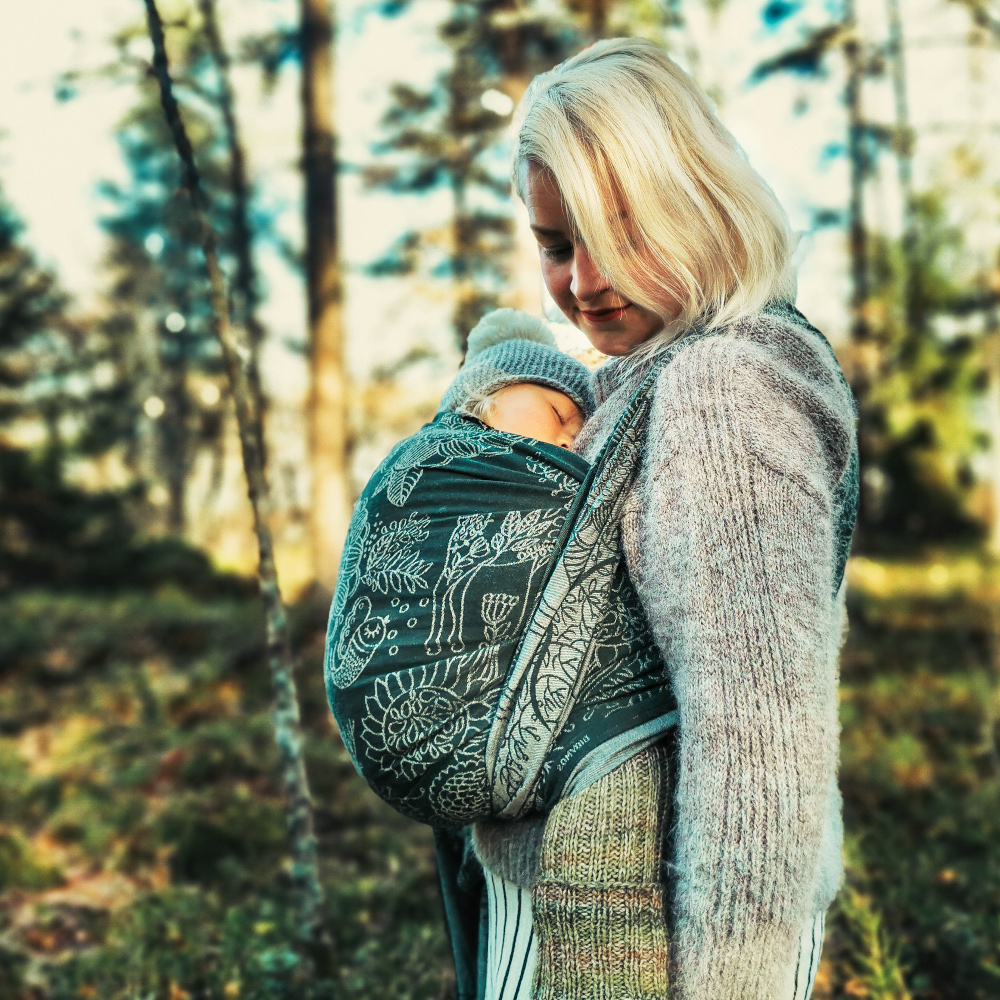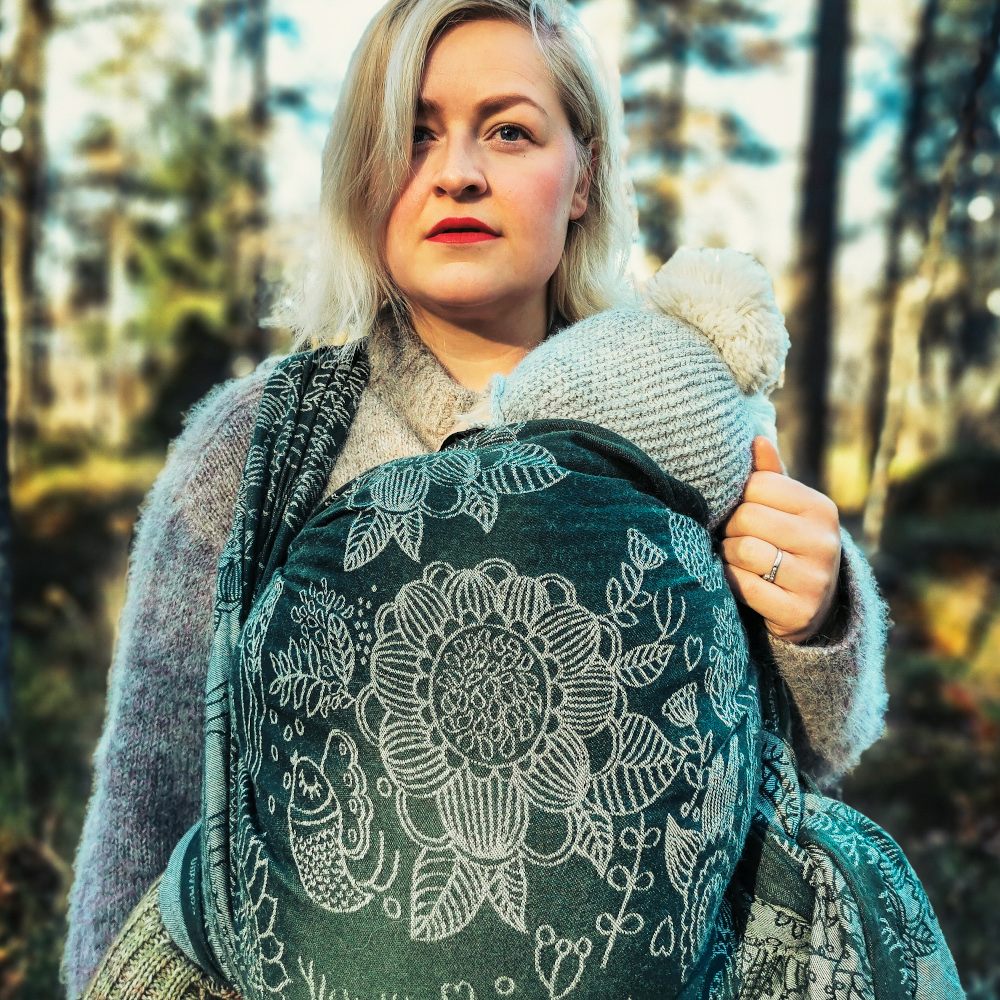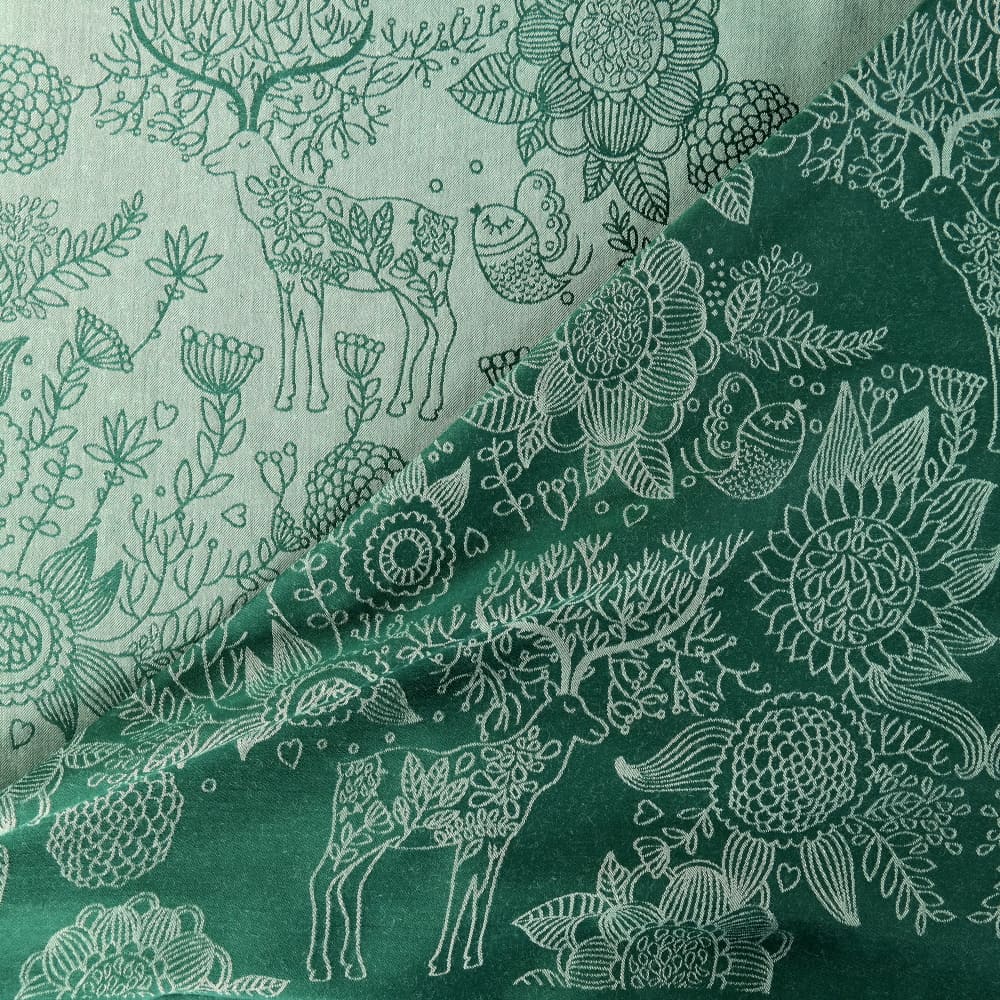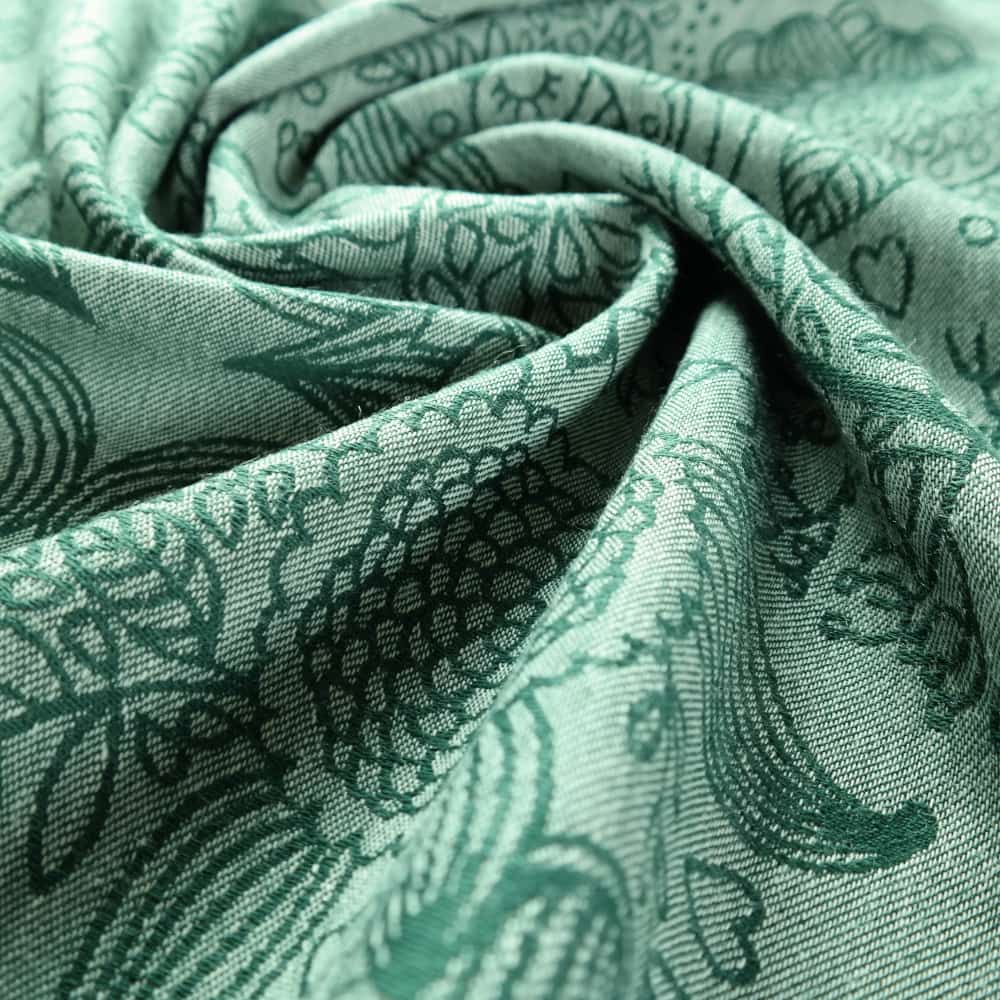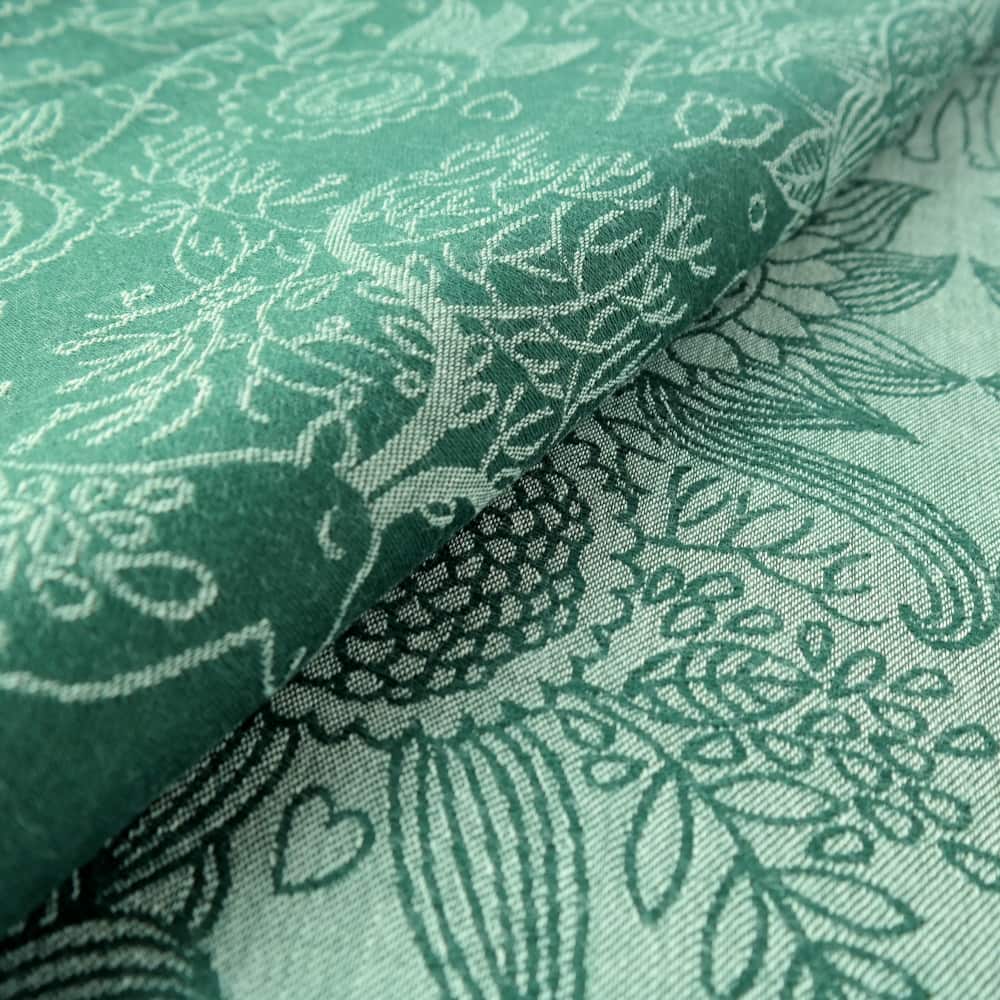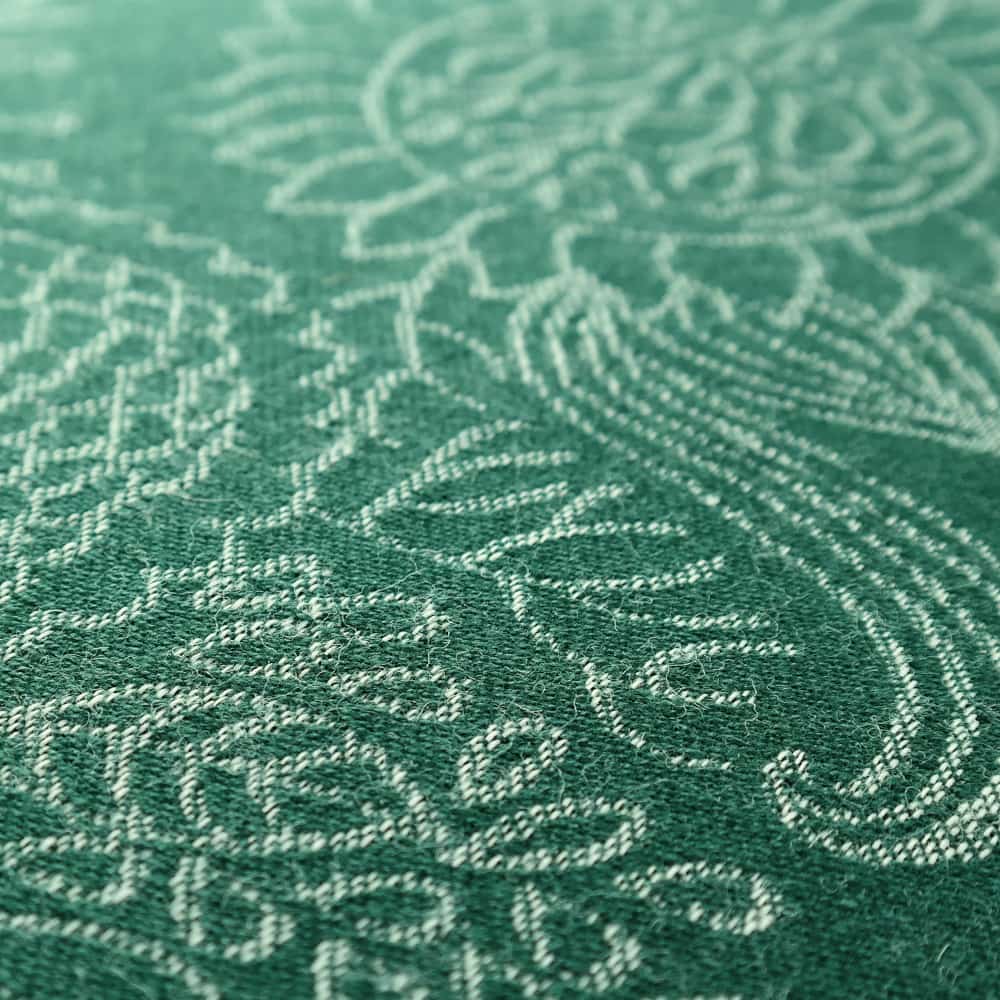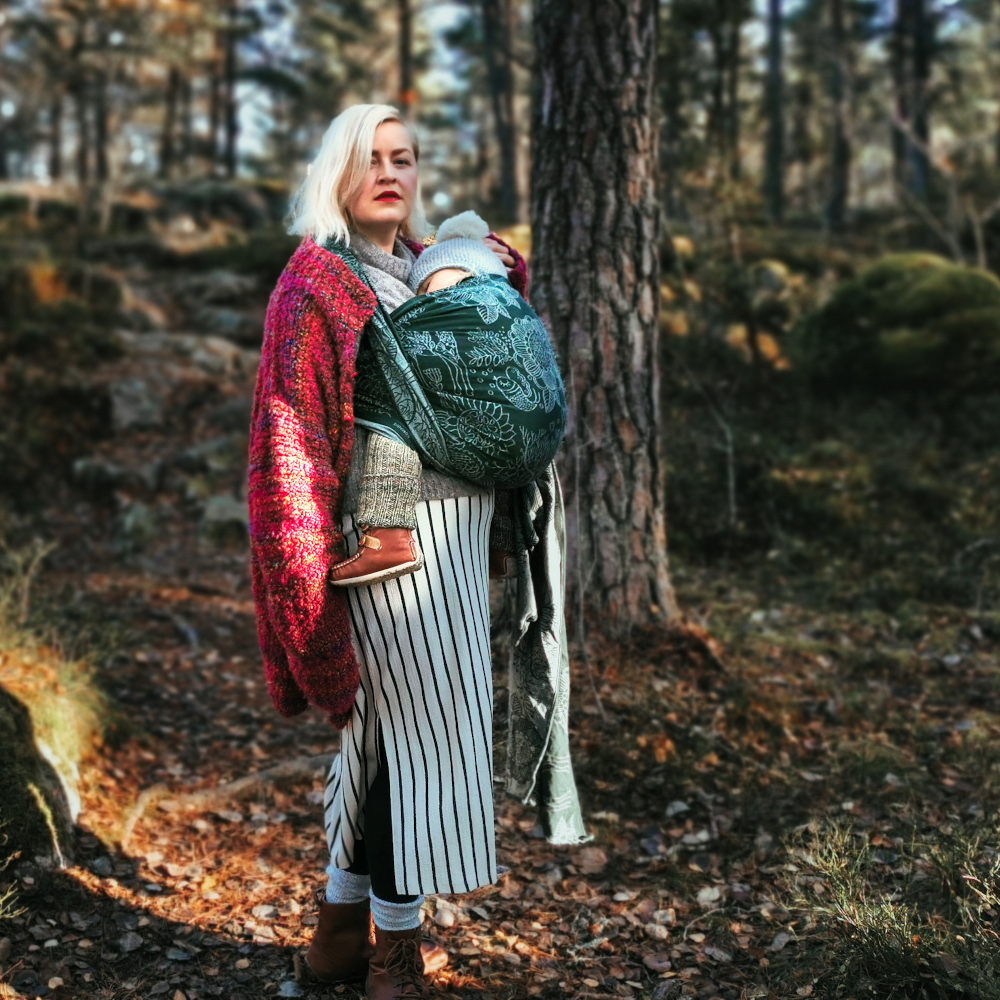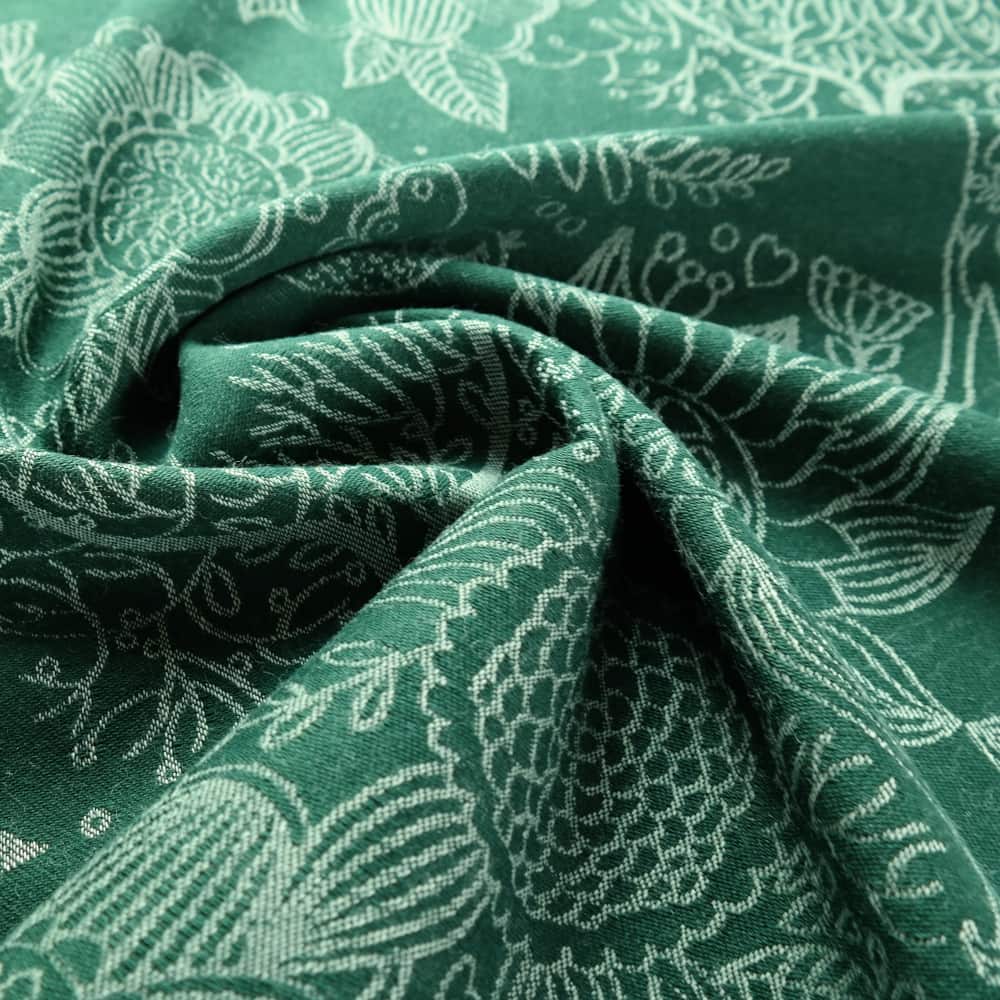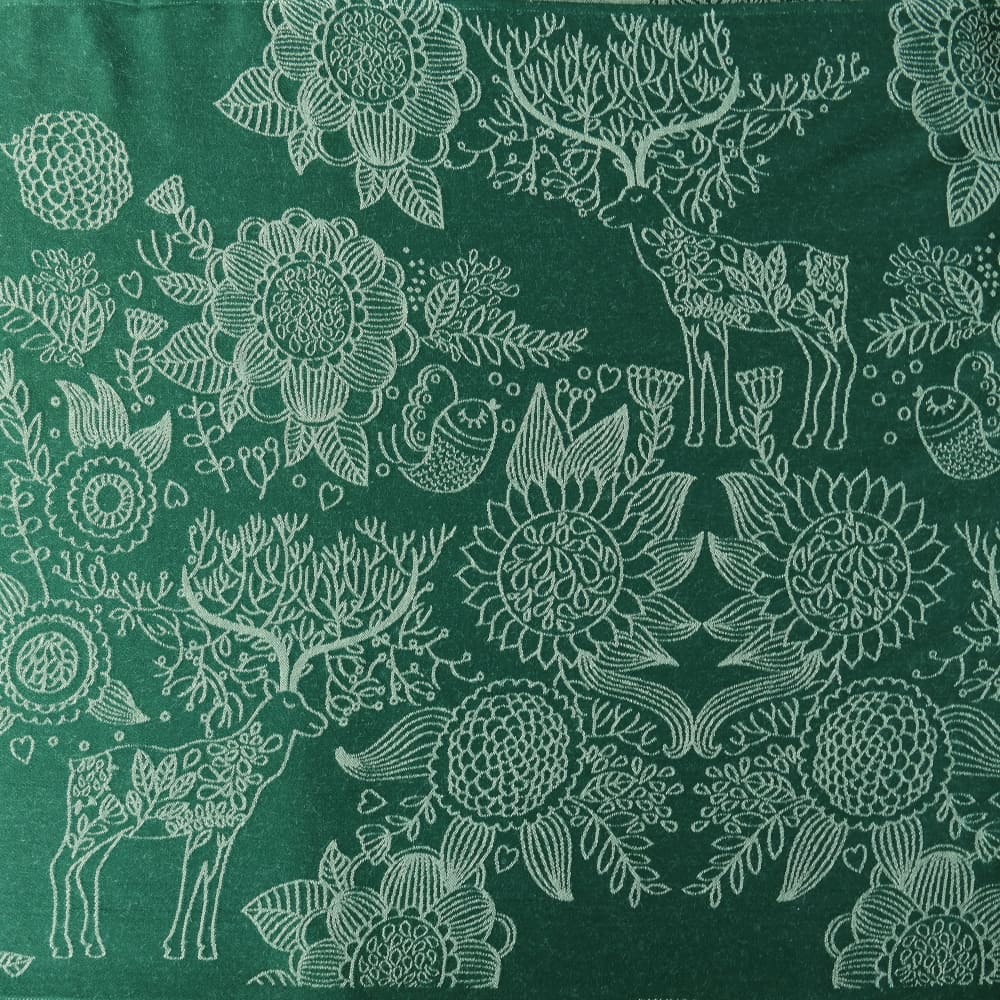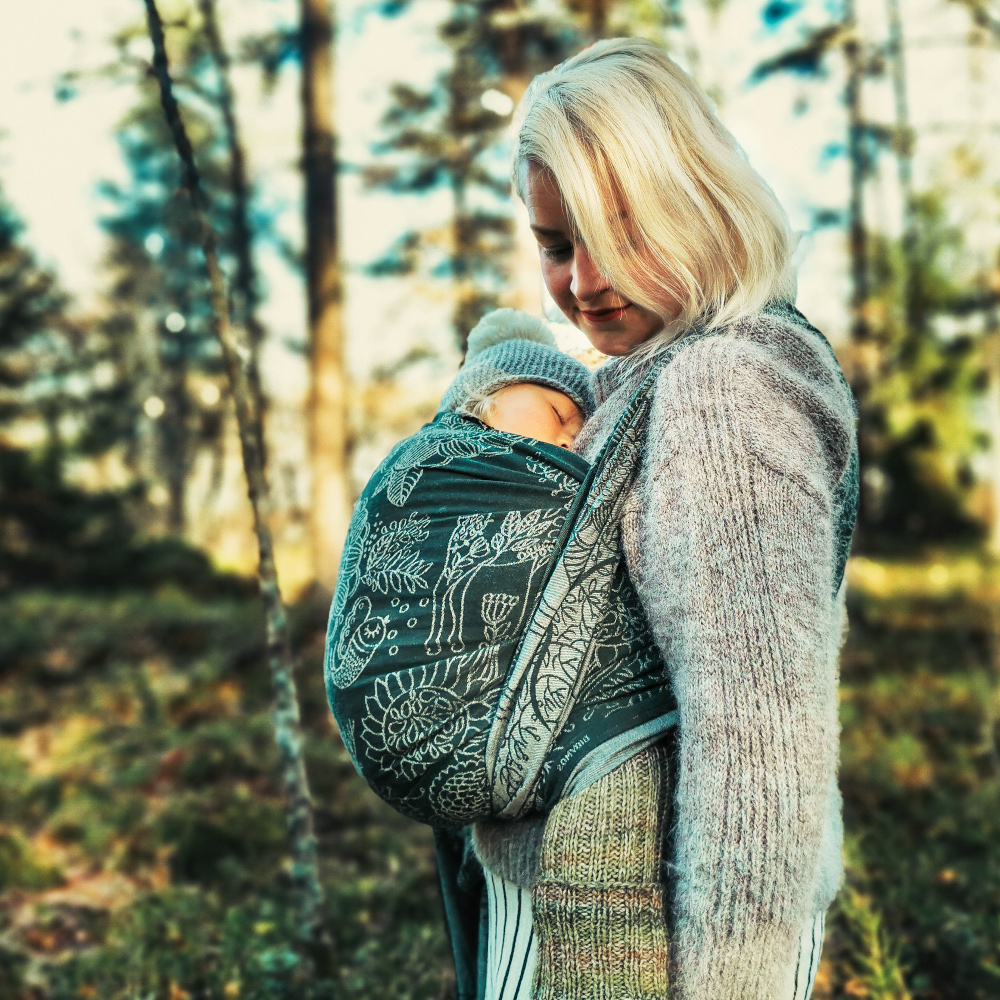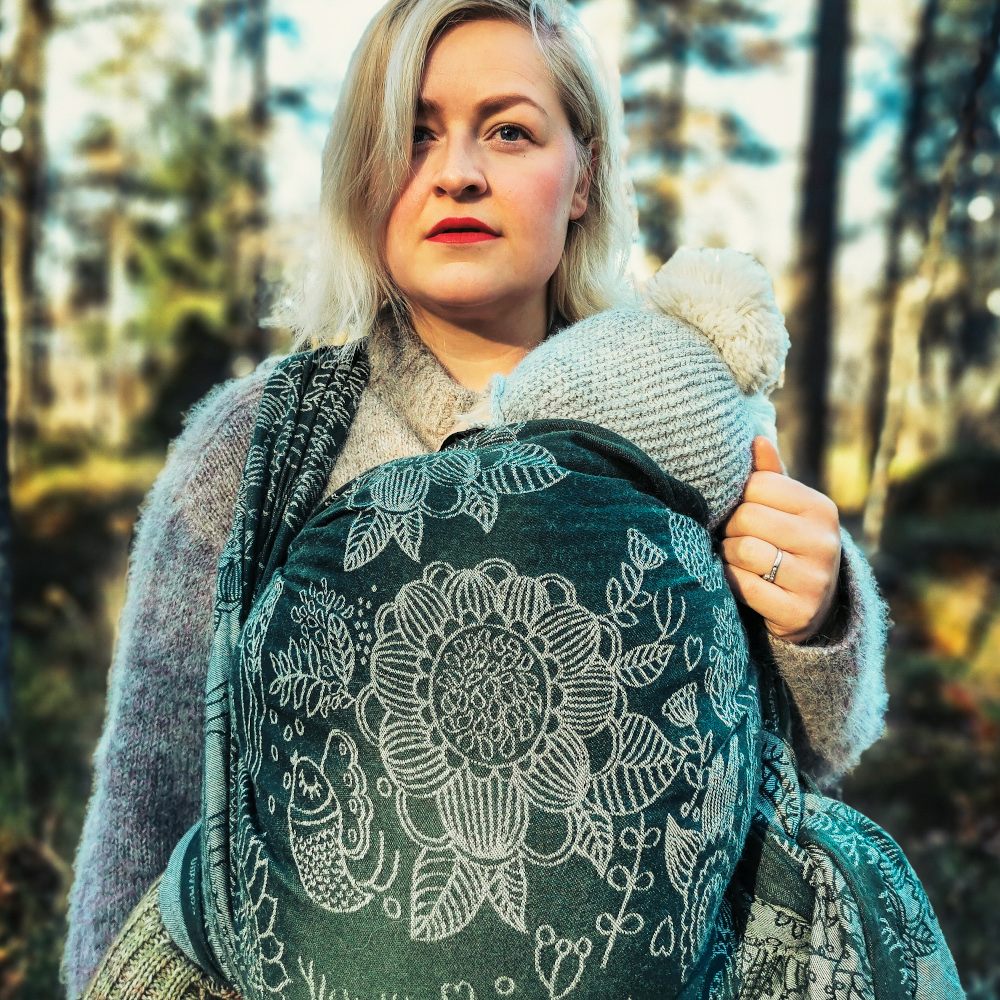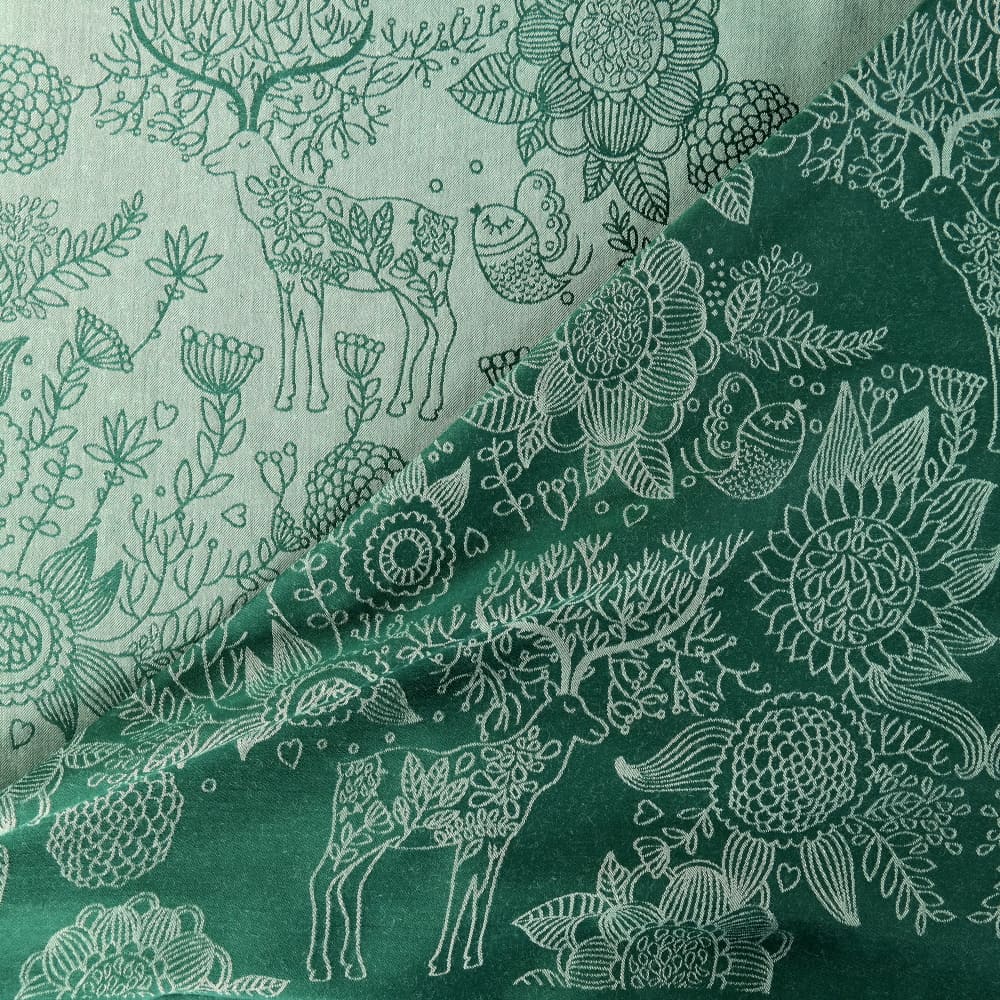 Baby Wrap Sling Magic Fir Forest Wool, second quality
Description
2nd Quality
Woods and forests are magical places. Young children in particular are fascinated – trees seem to be giants, there are unknown smells, cracking noises, a slight rustling and chirping, unknown creatures hiding and peeking from behind the trees – a world full of magic and adventure.
Babies enjoy discovering this wonderful world while being close to a parent's body. With a wrap or sling, you'll be able to comfortably carry your baby with you when you're wandering over hills and through "magic" woods – our baby wraps and carriers are made for this!
A lovely take on the Magic Forest pattern, model Magic Fir Forest pairs dark green cotton with pure white wool providing softness and warmth during your outings. A Jacquard weave, the pattern is the same on both fabric sides adding a soft textile feel.
The fabric is of a heavier weight at 260 g/m² which is very supportive, yet soft to the touch and has optimal diagonal stretch. It is ideal for wearing from newborn to preschool age and adapts to many situations and carries.
Woven from organic cotton and pure new wool and dyed with non toxic dyes, it is absolutely free from any harmful substances.