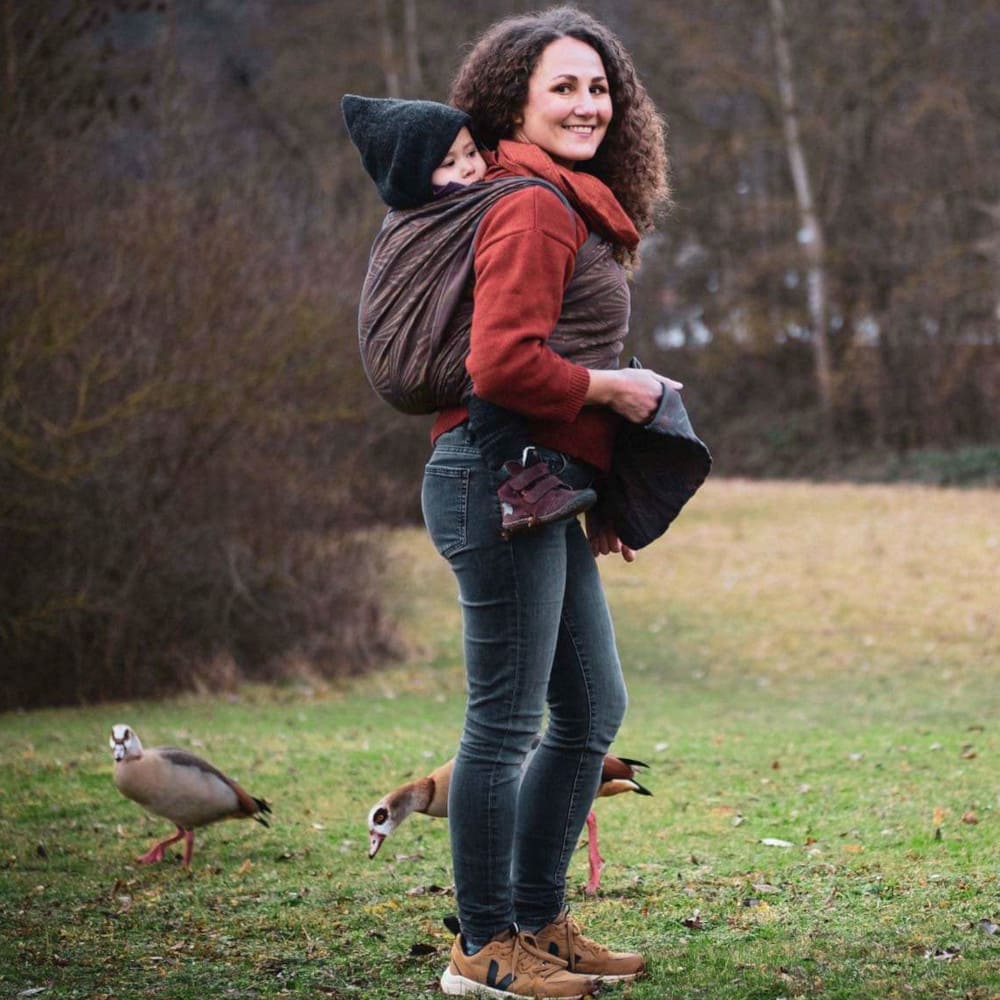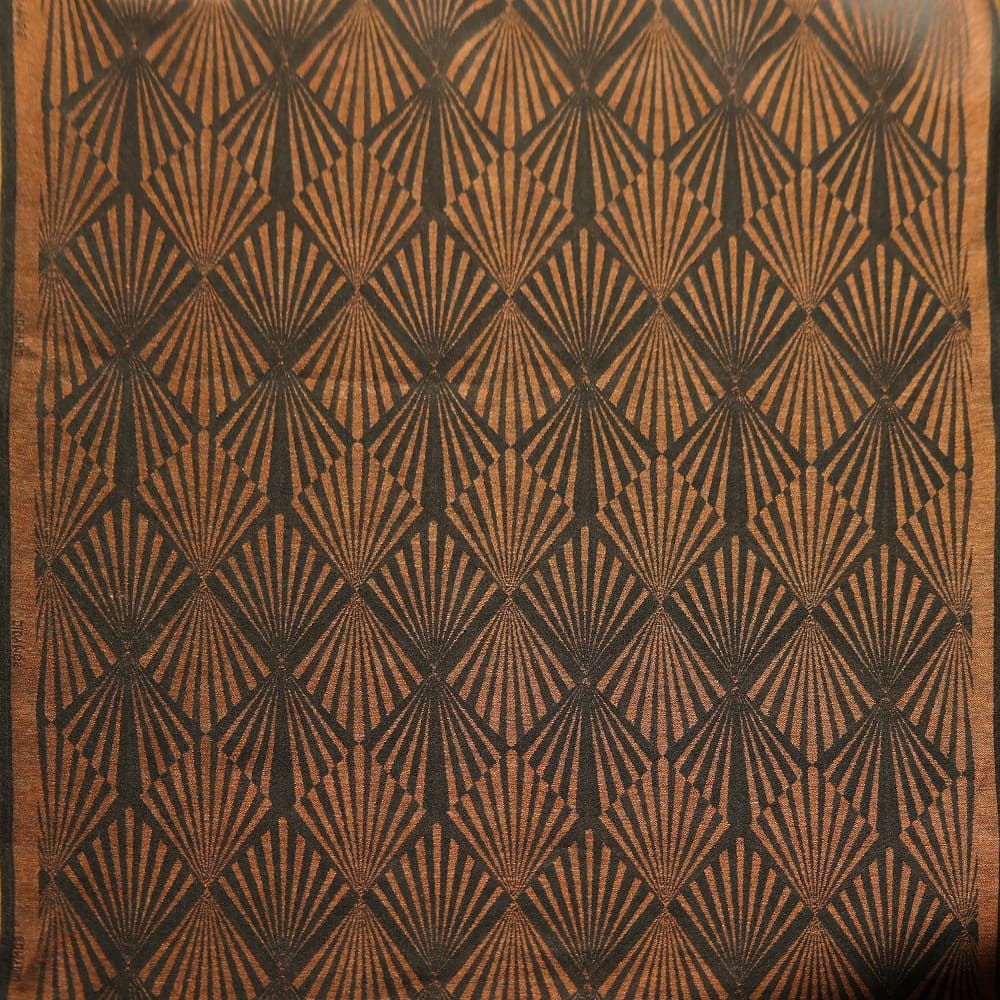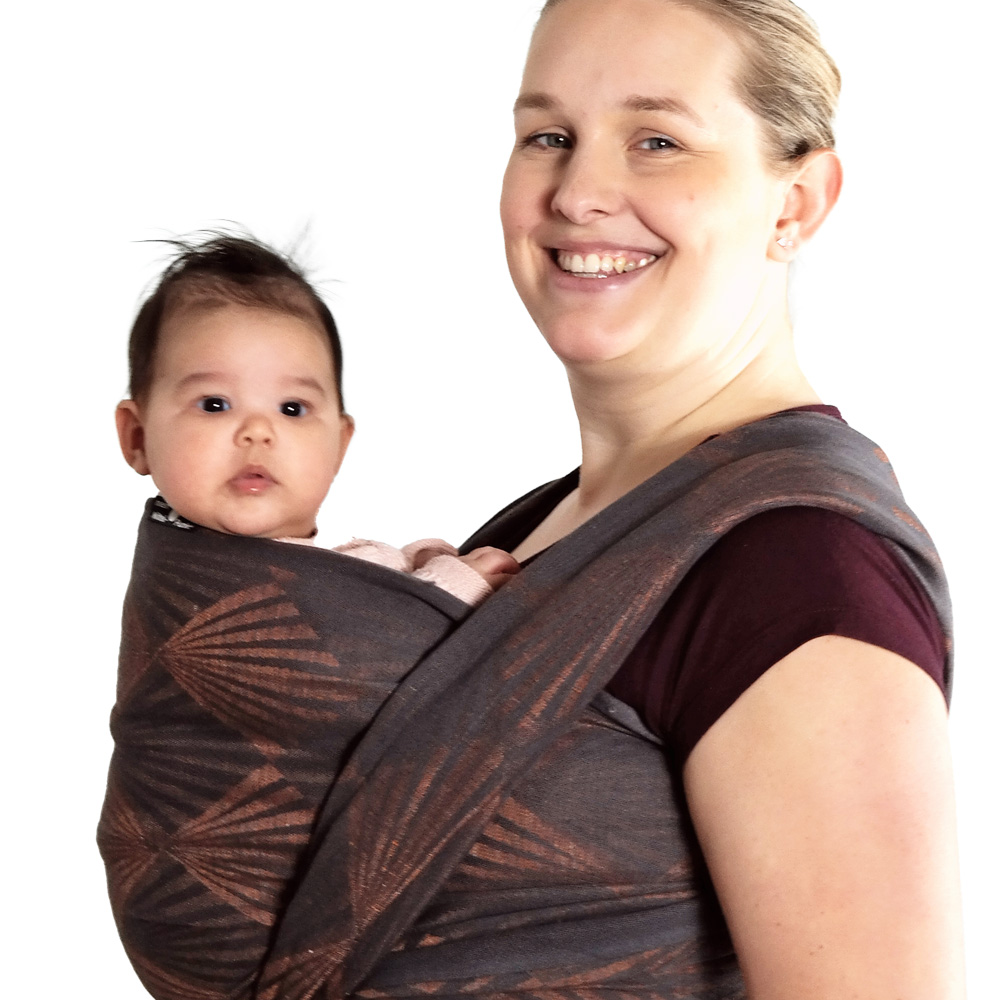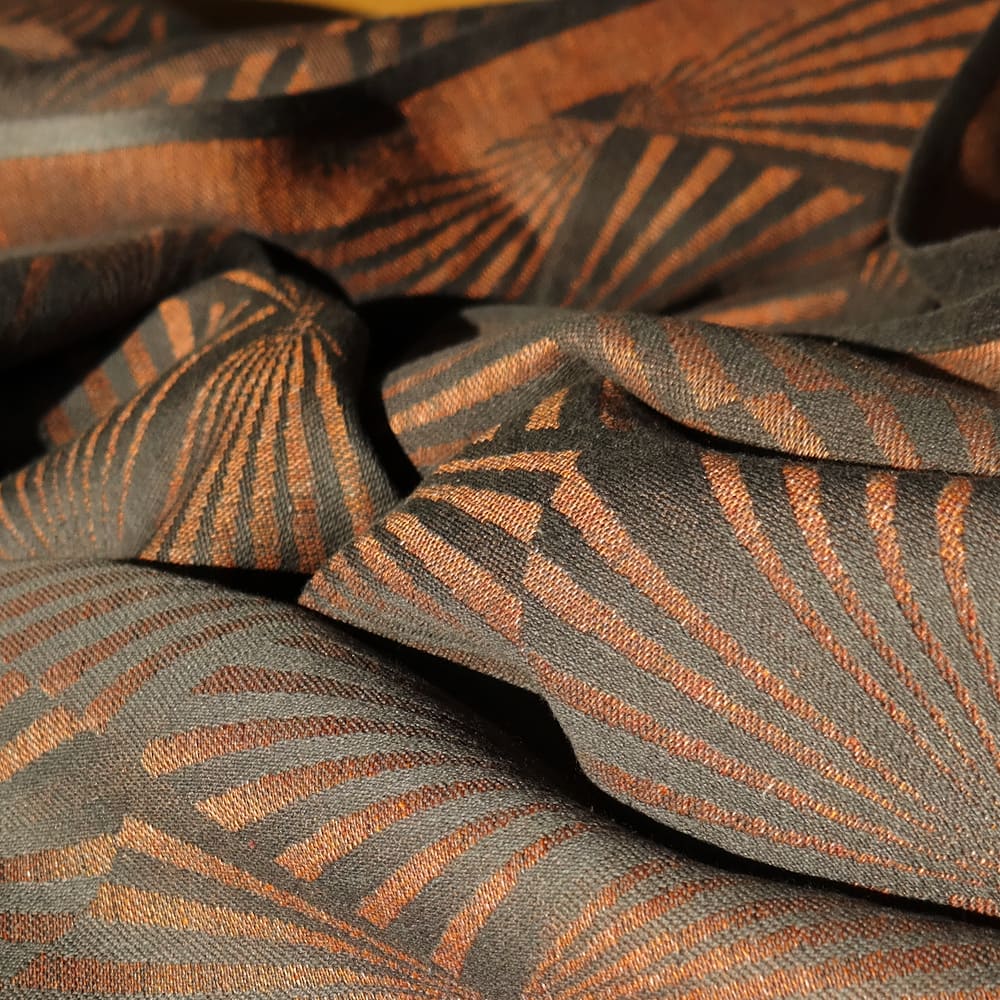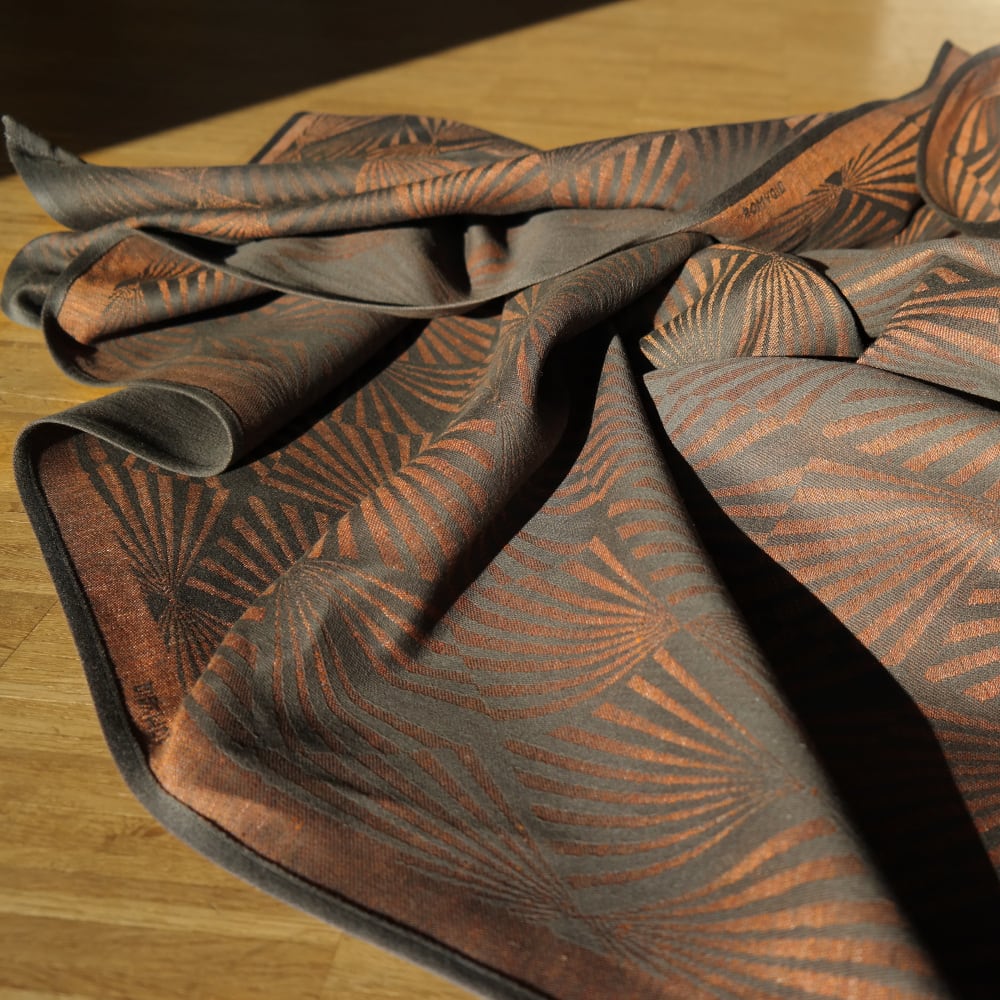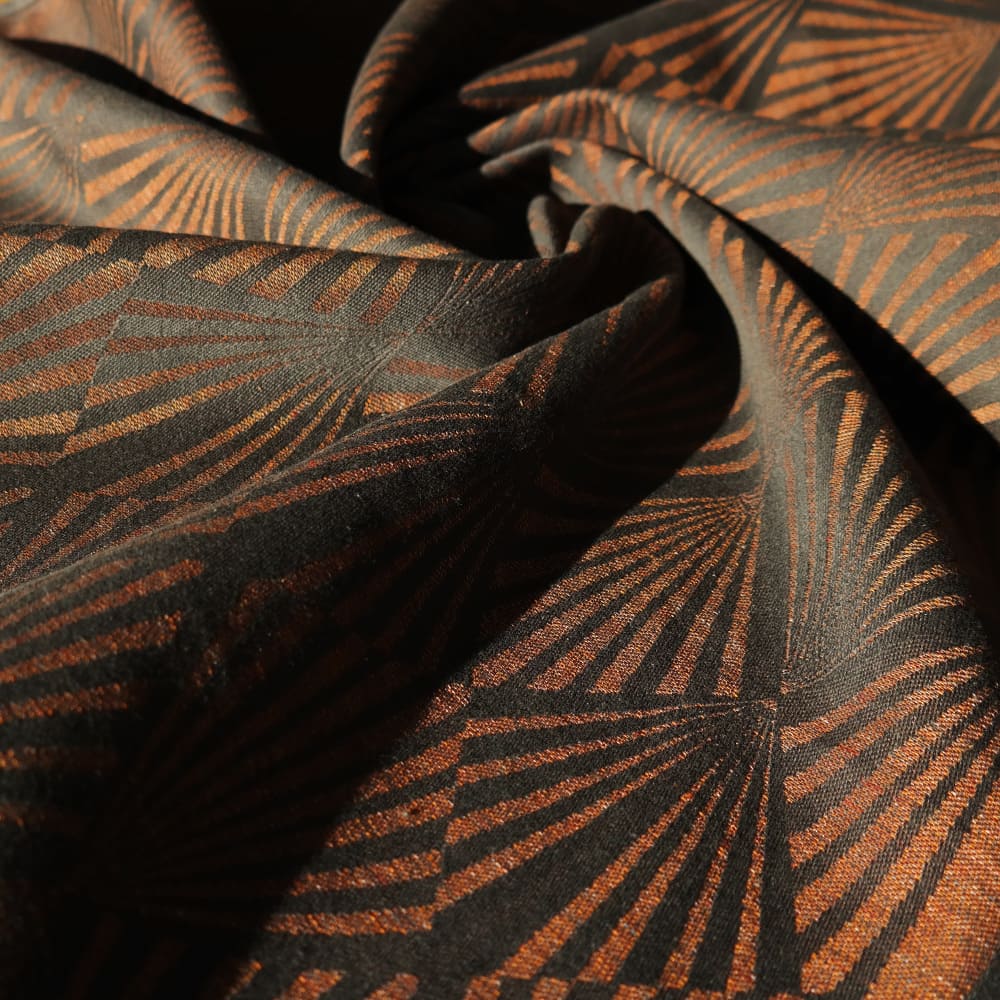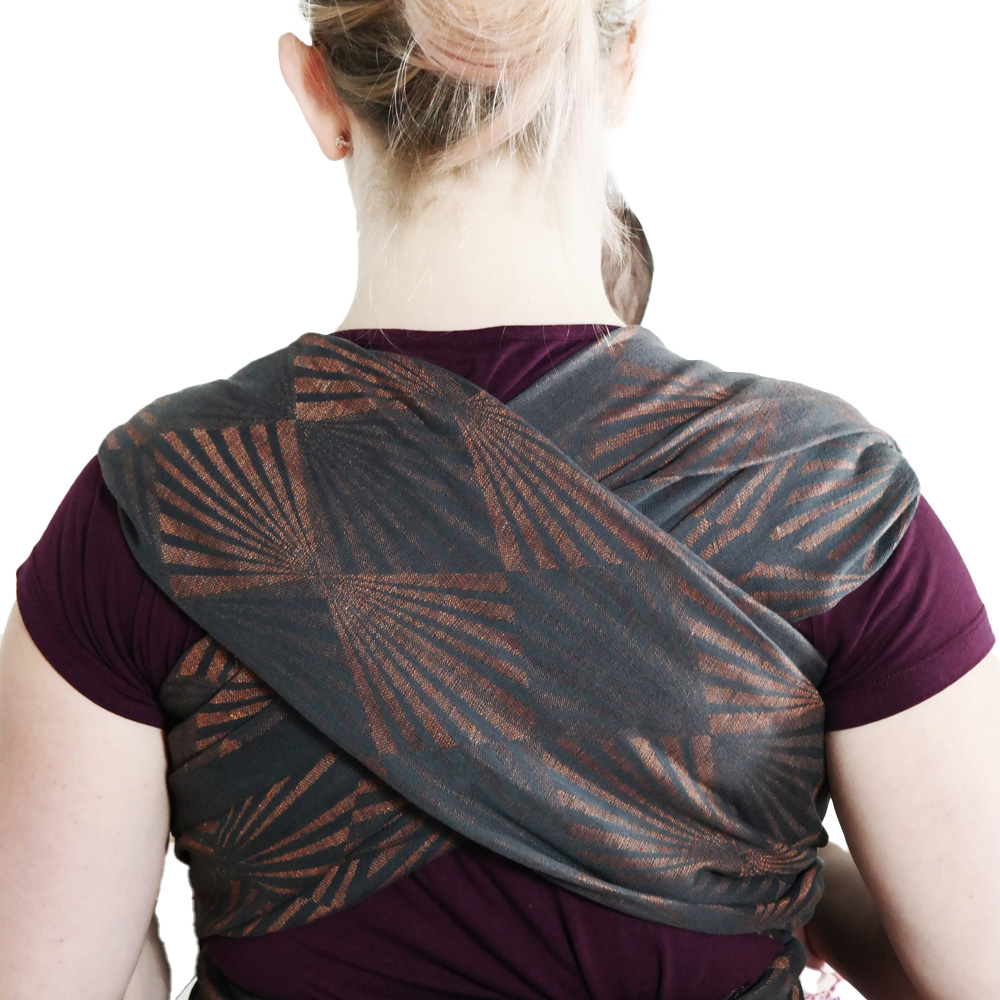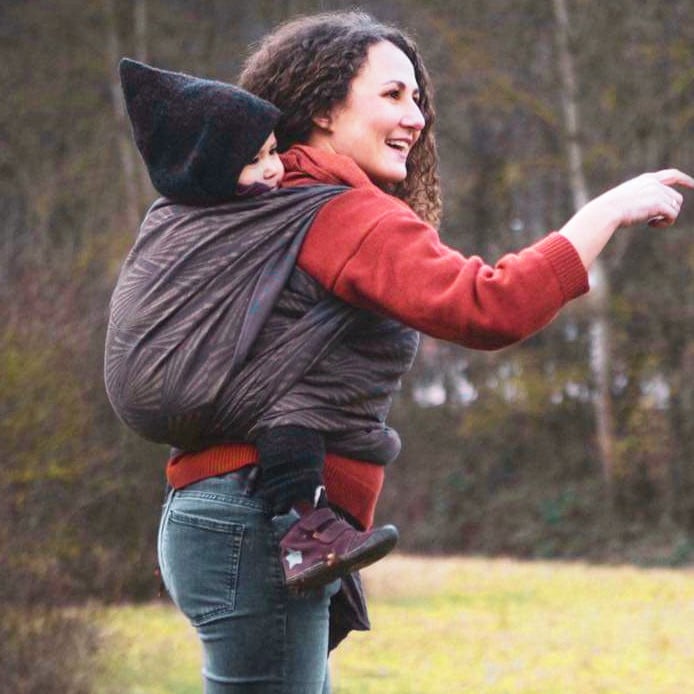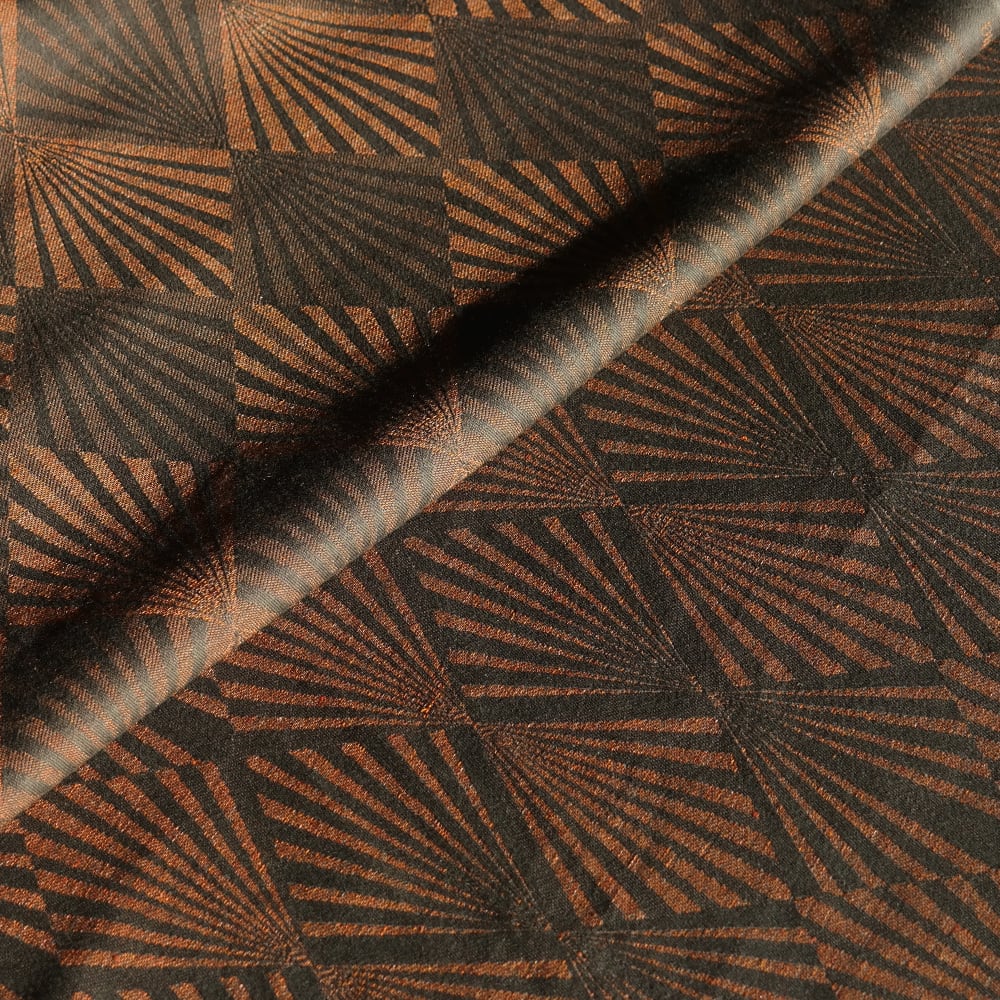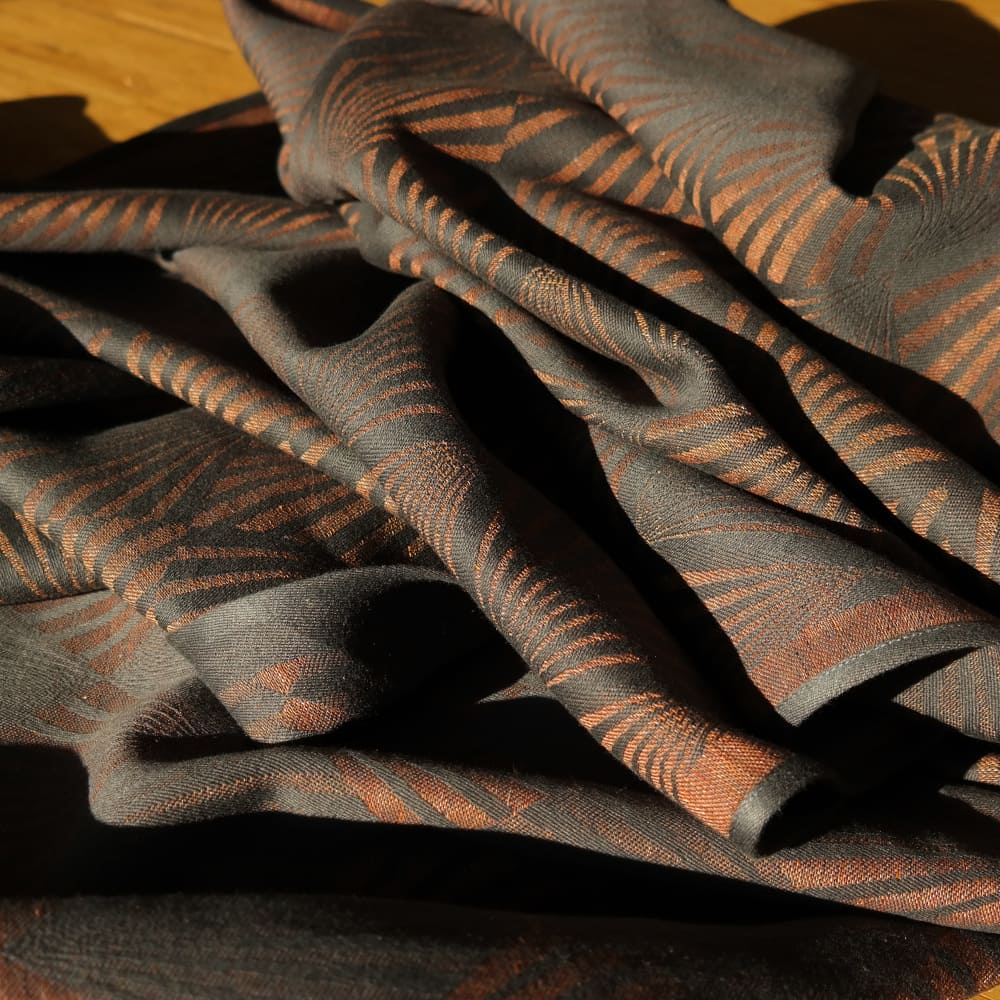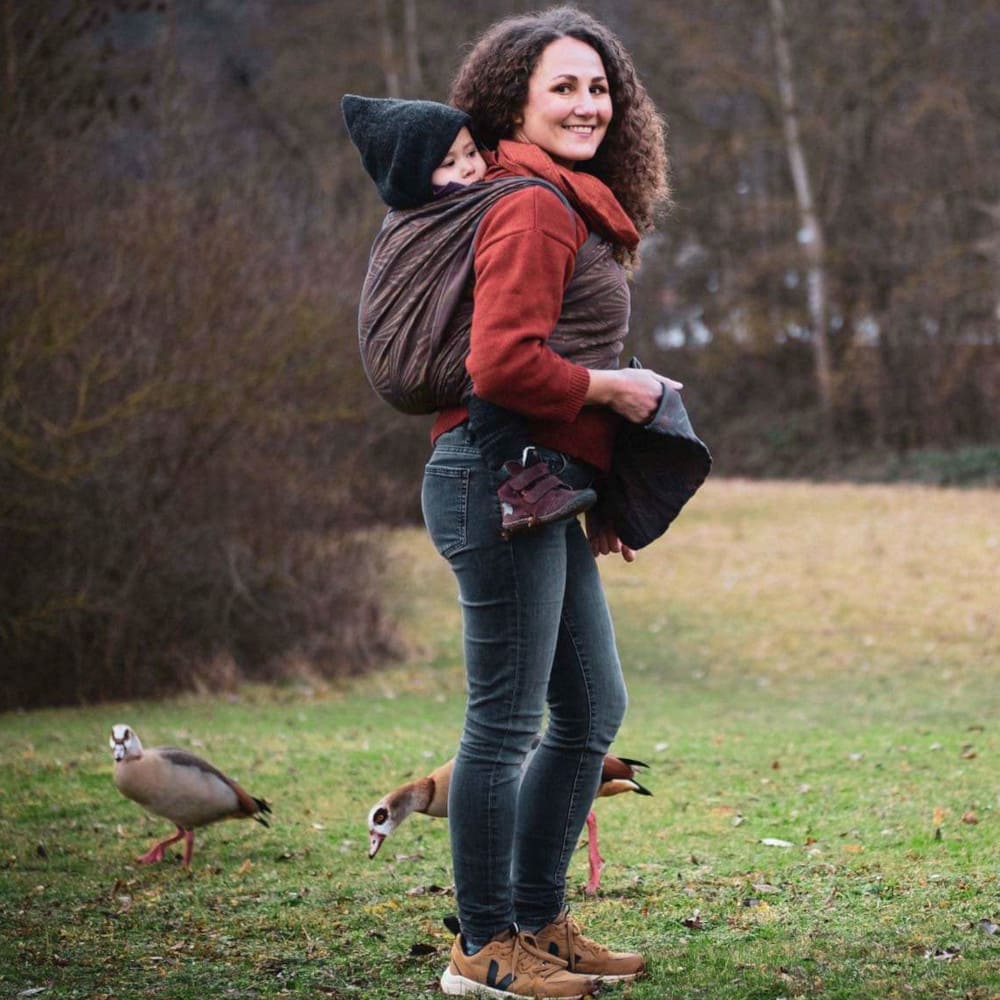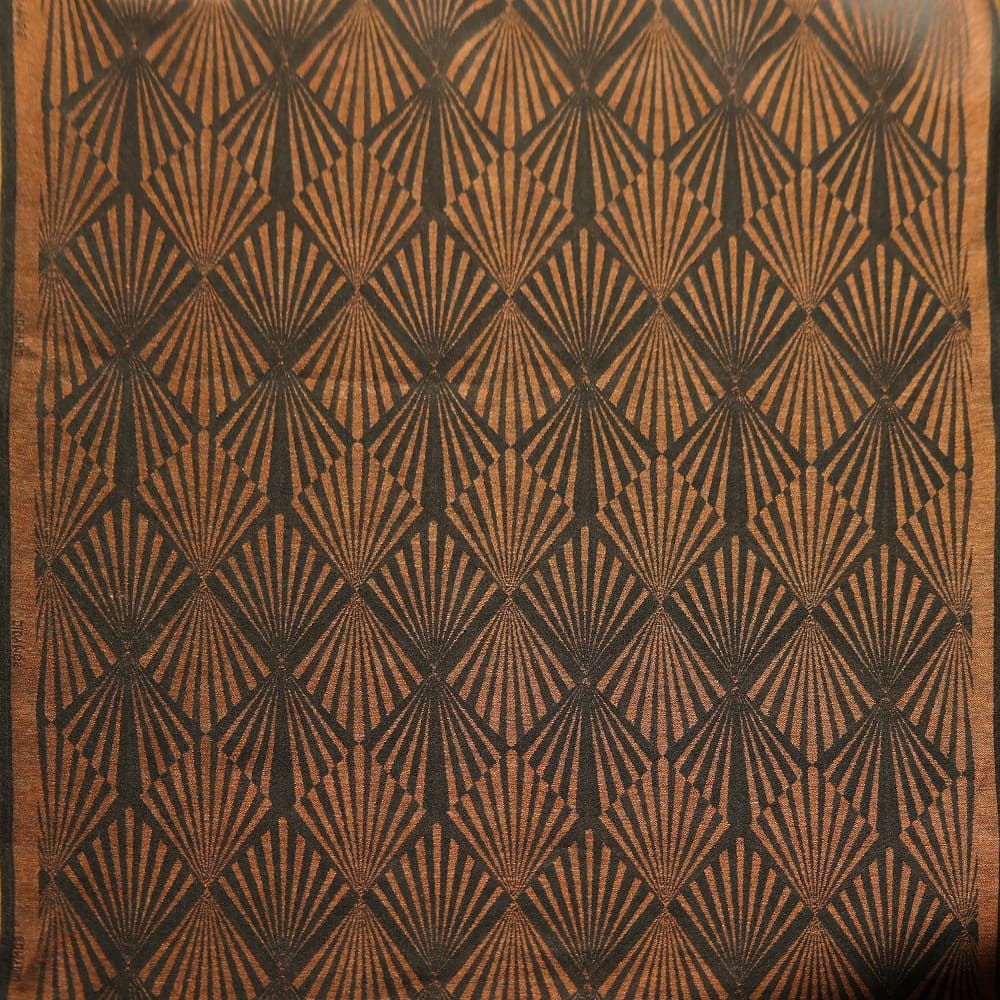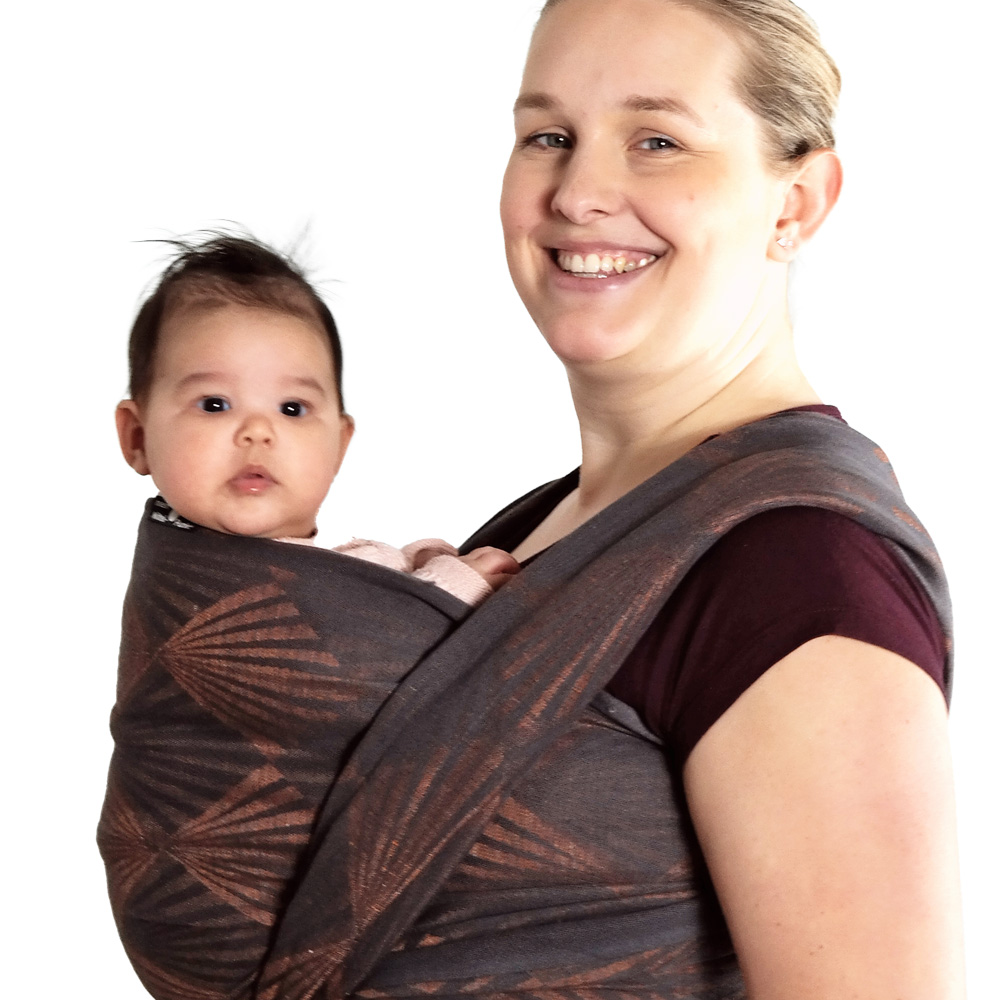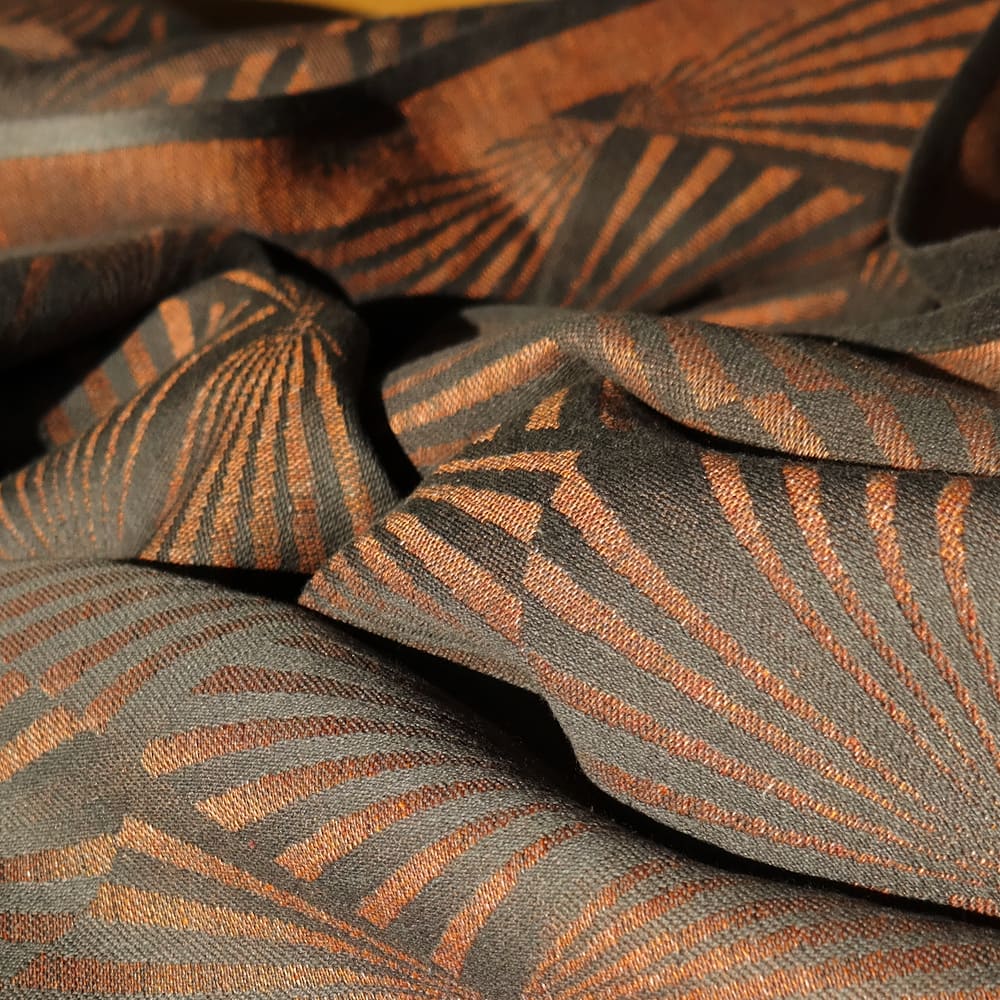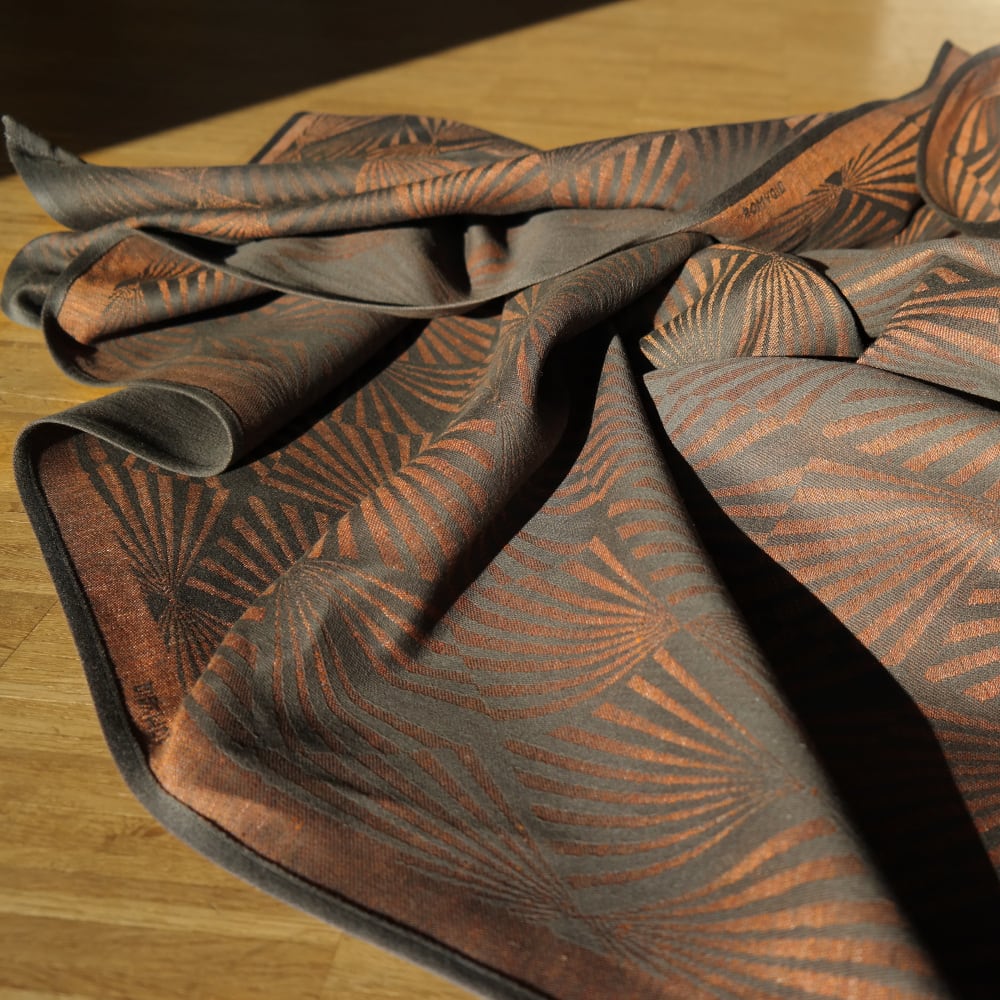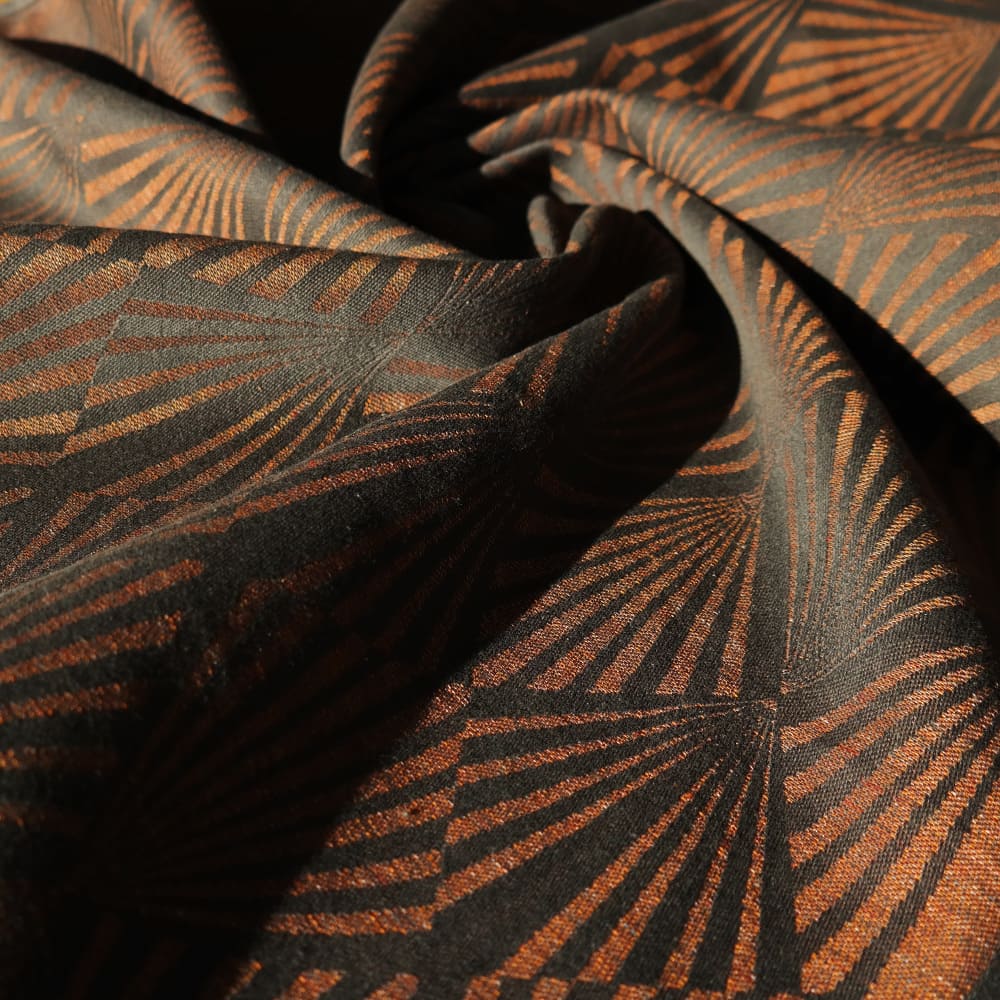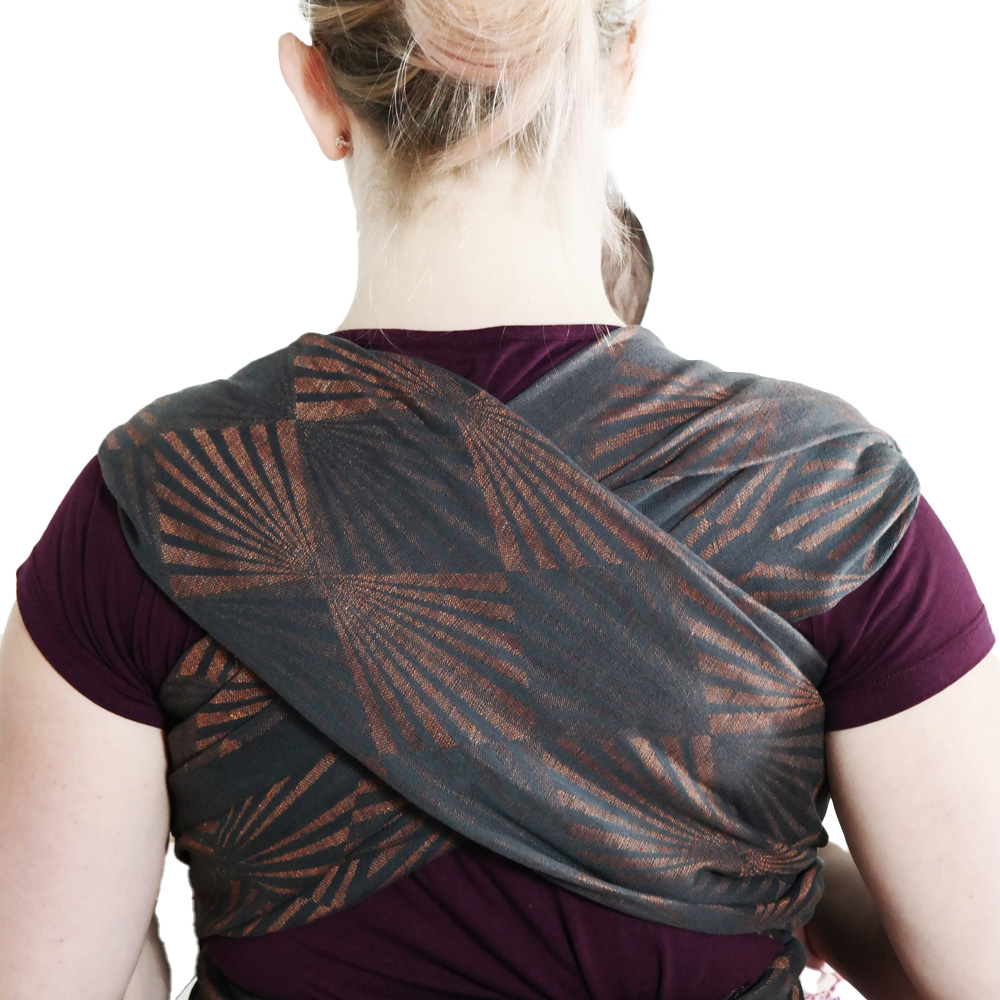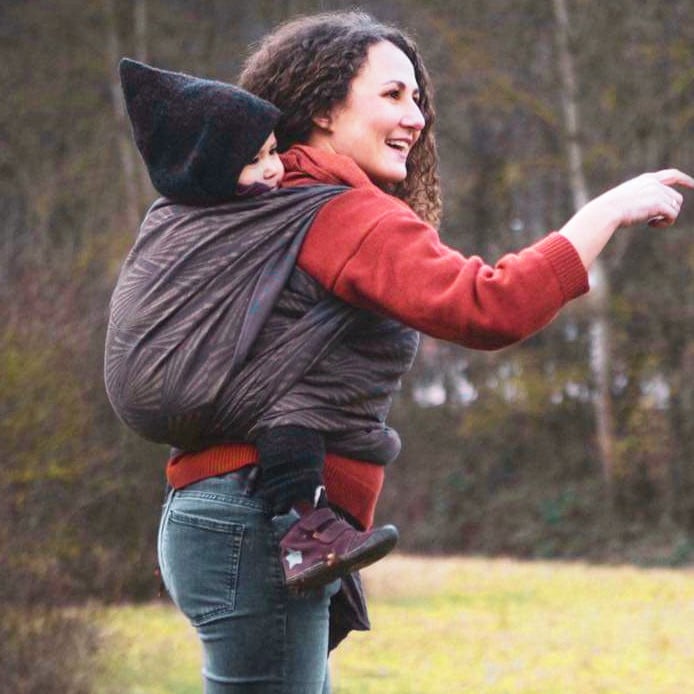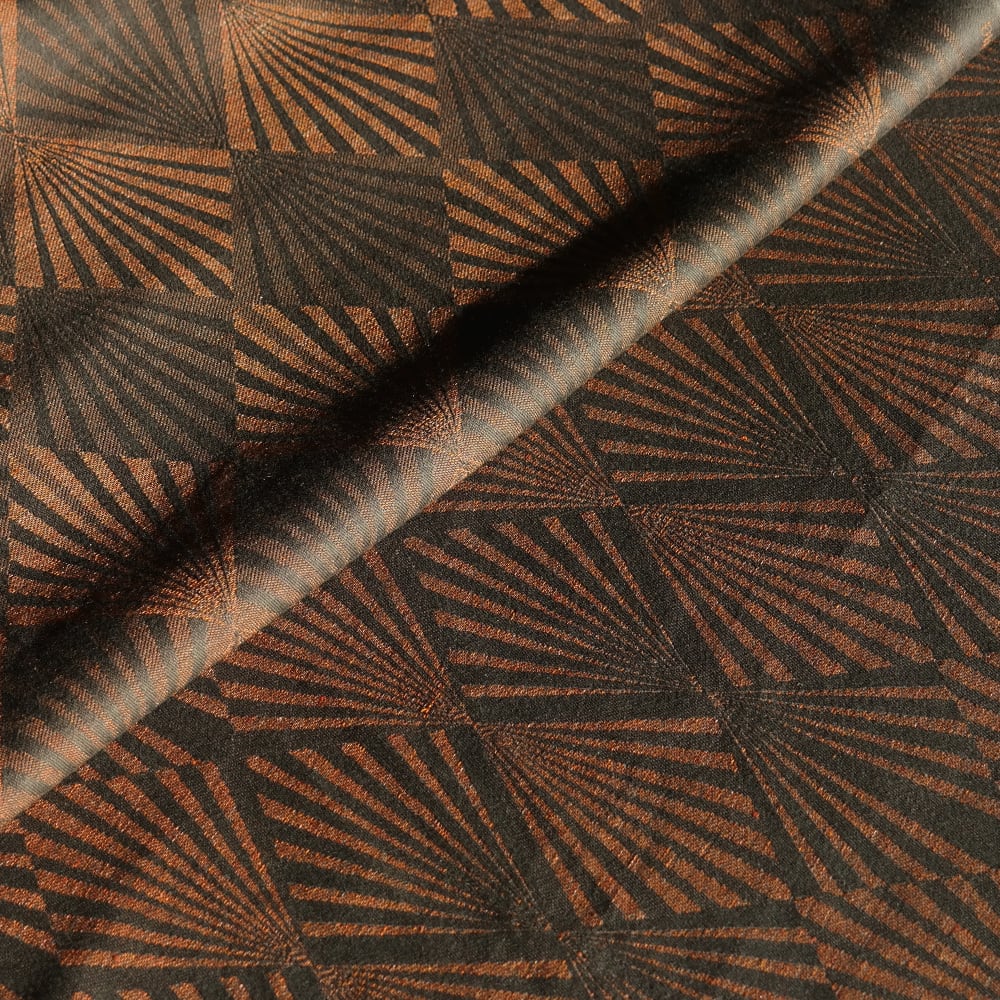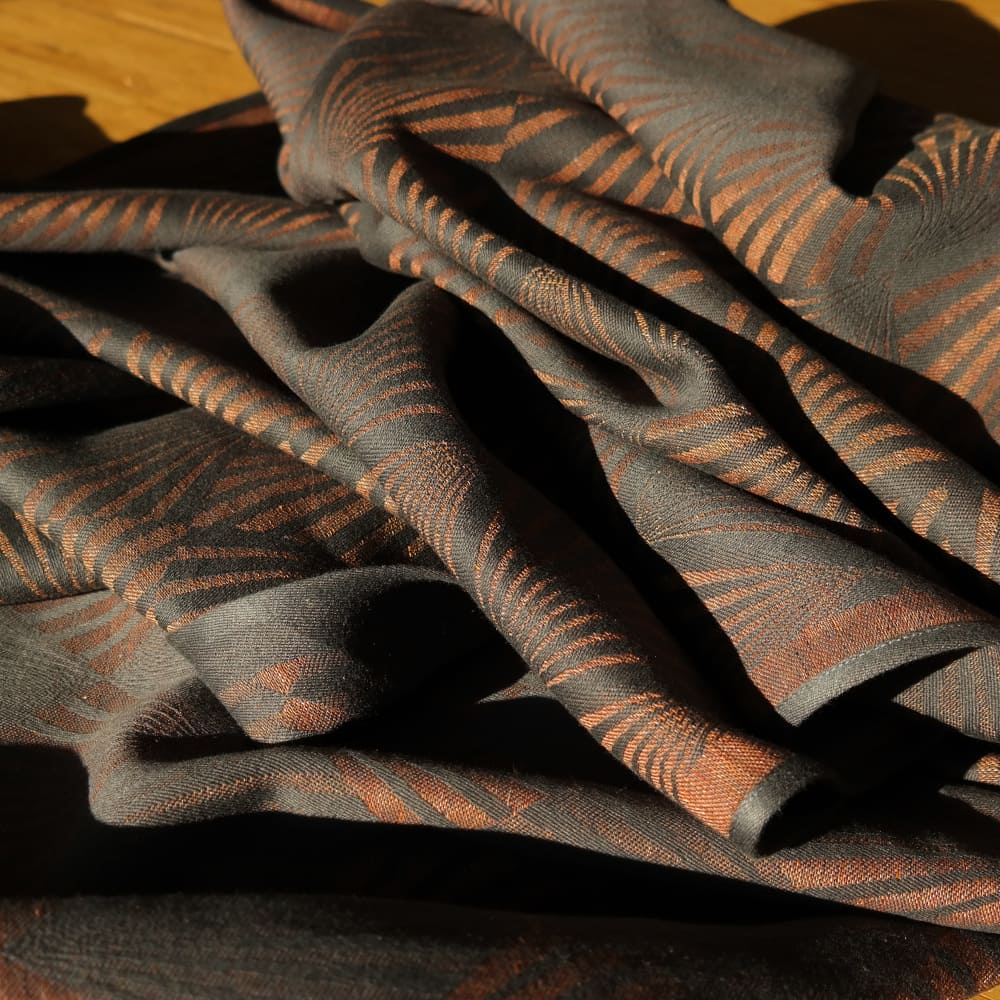 Baby Wrap Sling Lambda Ferrit Linen, second quality
Description
2nd Quality
With its Art Deco inspired design woven in a palette of slate grey and copper hues, Lambda Ferrit Linen is a wrap to fall instantly in love with.
Woven into the fabric, the appealing "fan-like" pattern is the same on both fabric sides while the colour palette is reversed. It is a striking interplay of steel grey cotton and linen in different copper hues, the linen yarns catching the light to create a beautifully shimmering pattern.
The yarns weave and blend together to make it a medium weight fabric that offers perfect support in width and length. The inherent diagonal stretch gives this wrap perfect wrapping qualities and allows for the fabric to mold to the wearer and baby, keeping both snug and comfortable while supporting baby all over evenly.
A bit stiff in the beginning, linen fabrics break in beautifully and get soft and moldable. They are known for aging well - the more you wear them, the softer they become. With their temperature and moisture regulating properties, they are a great choice throughout the year.
Lambda Ferrit Linen is a perfect wrap for all skill levels, seasons, from newborn through toddler.