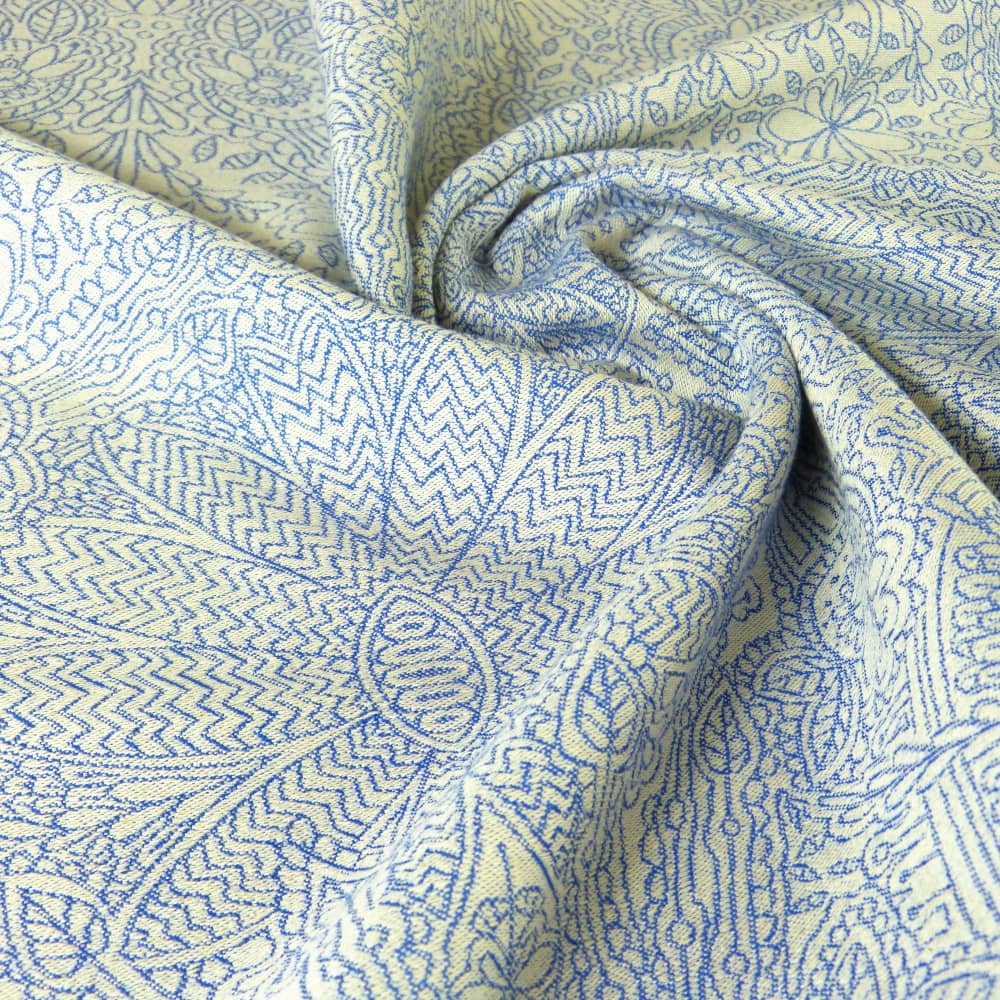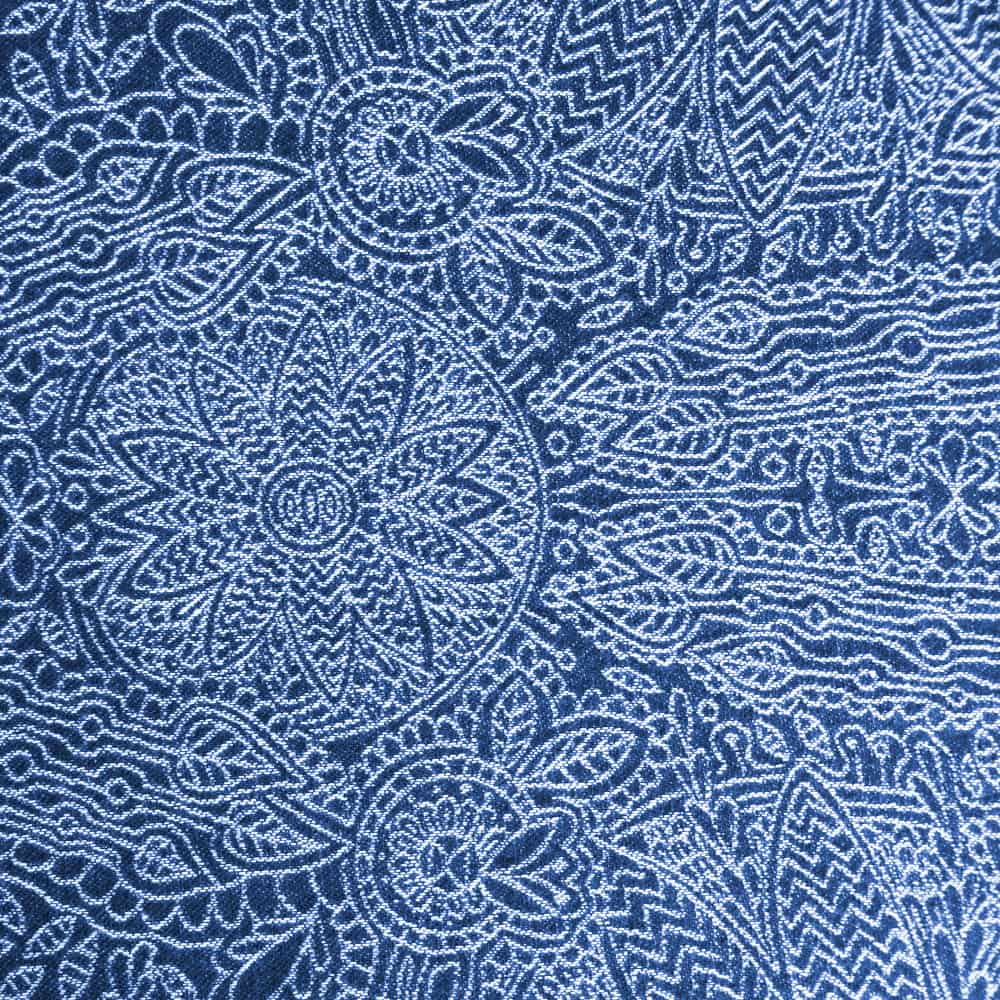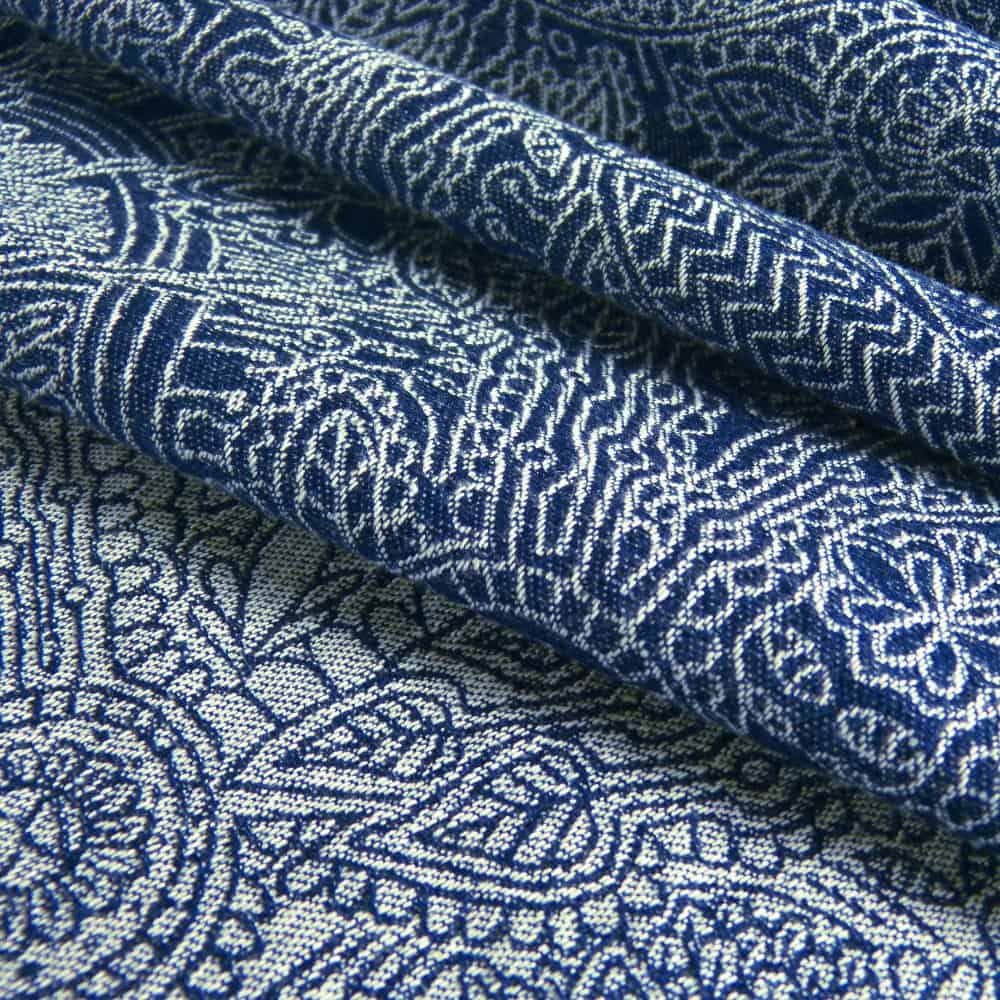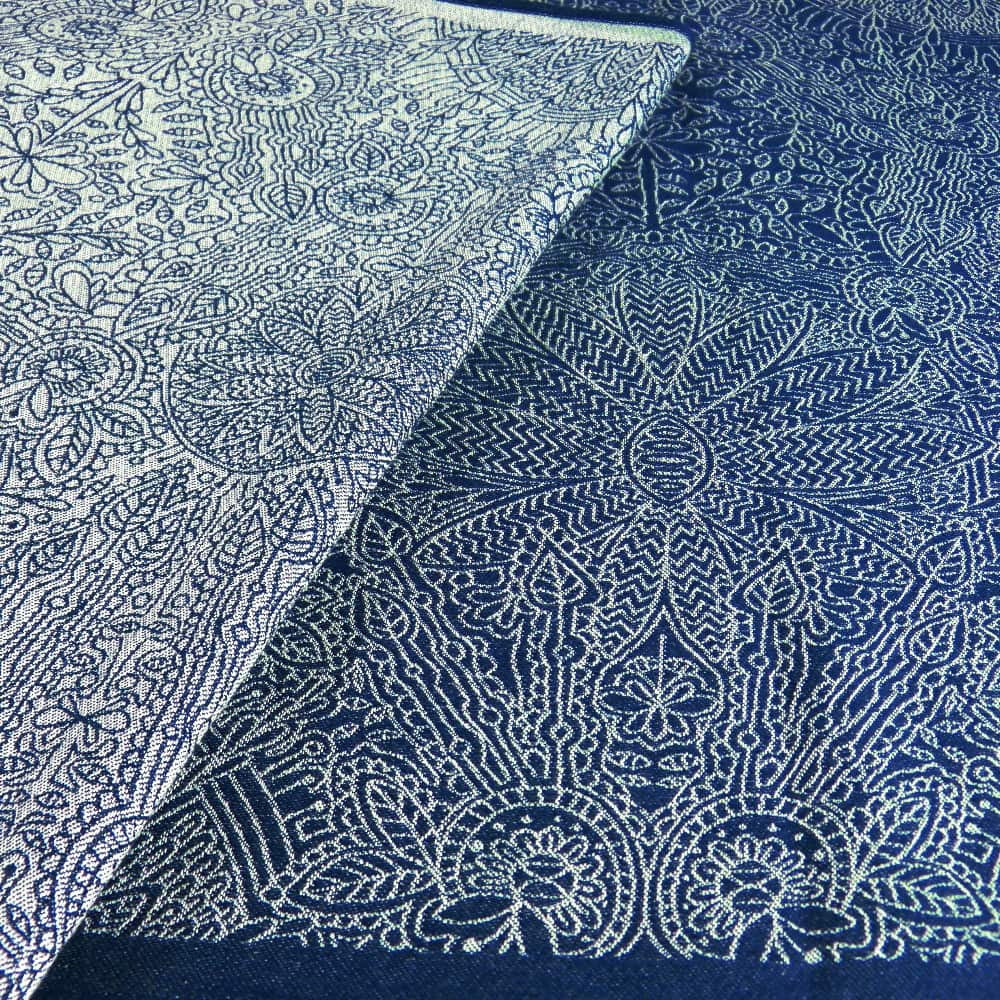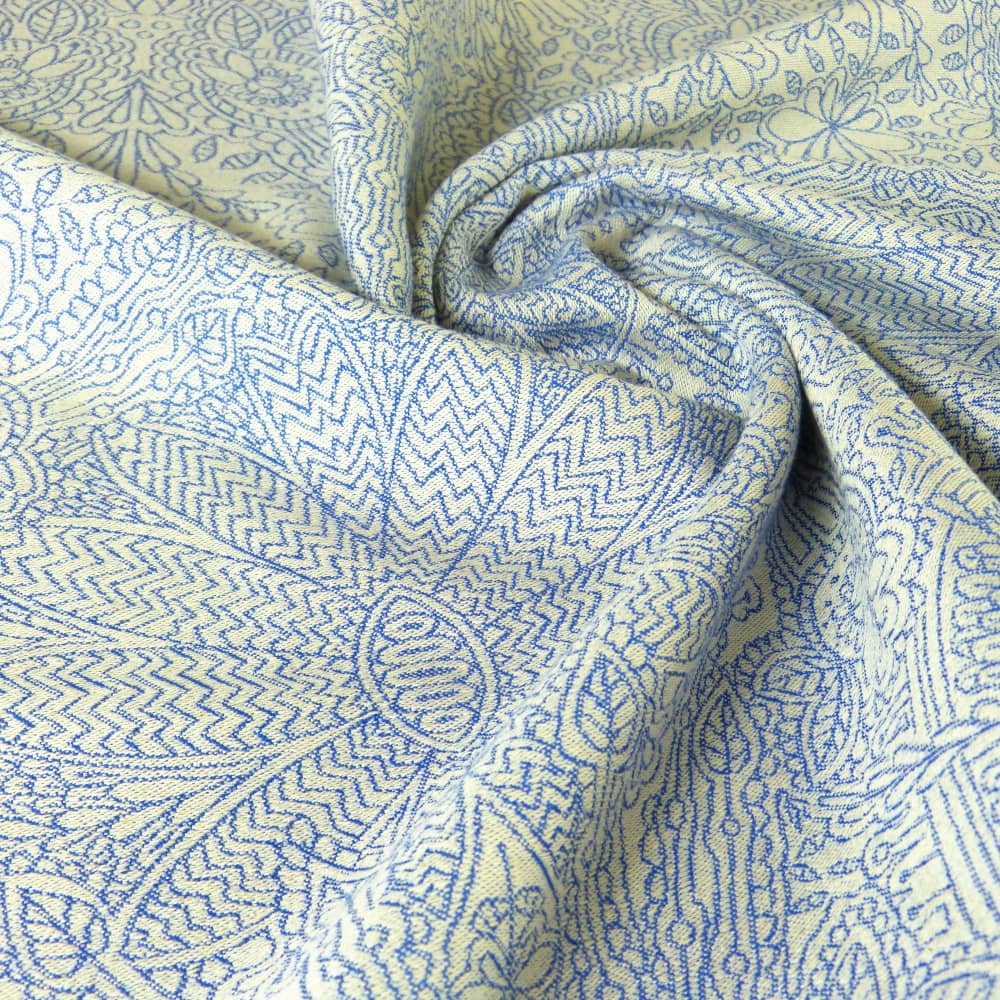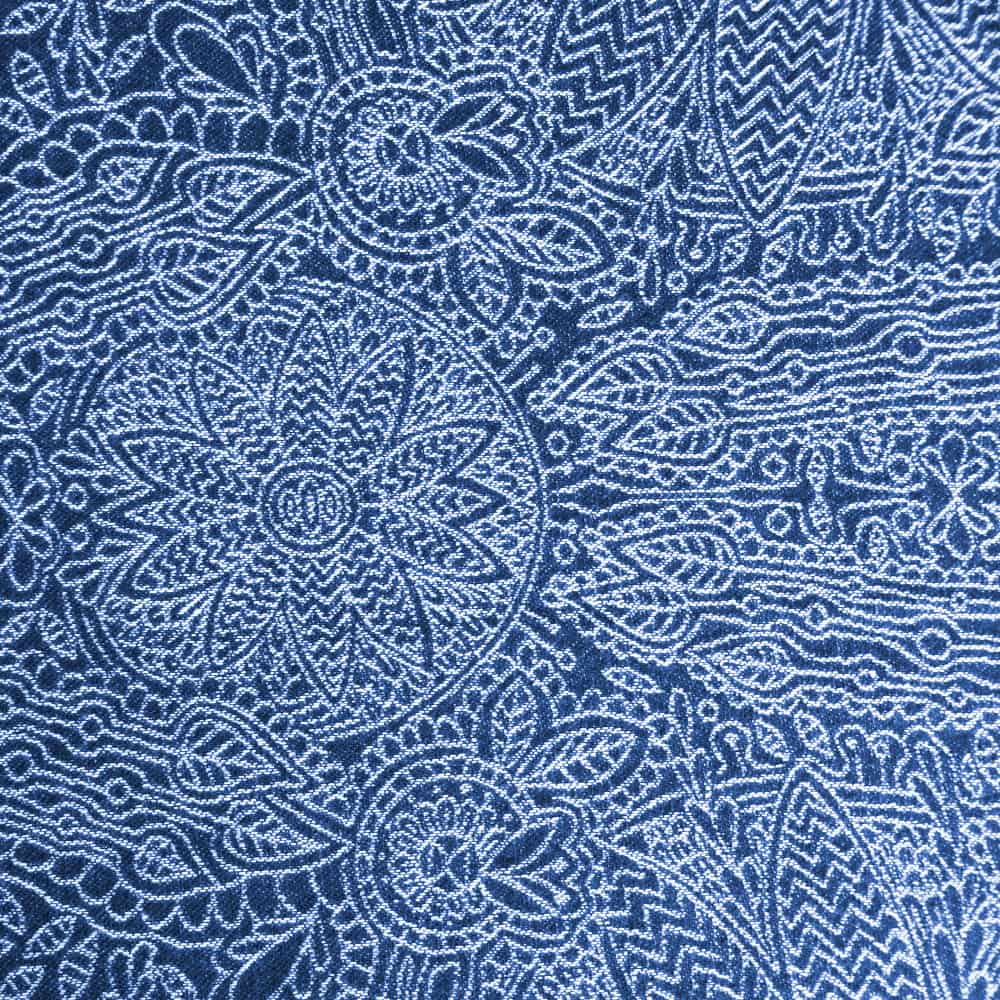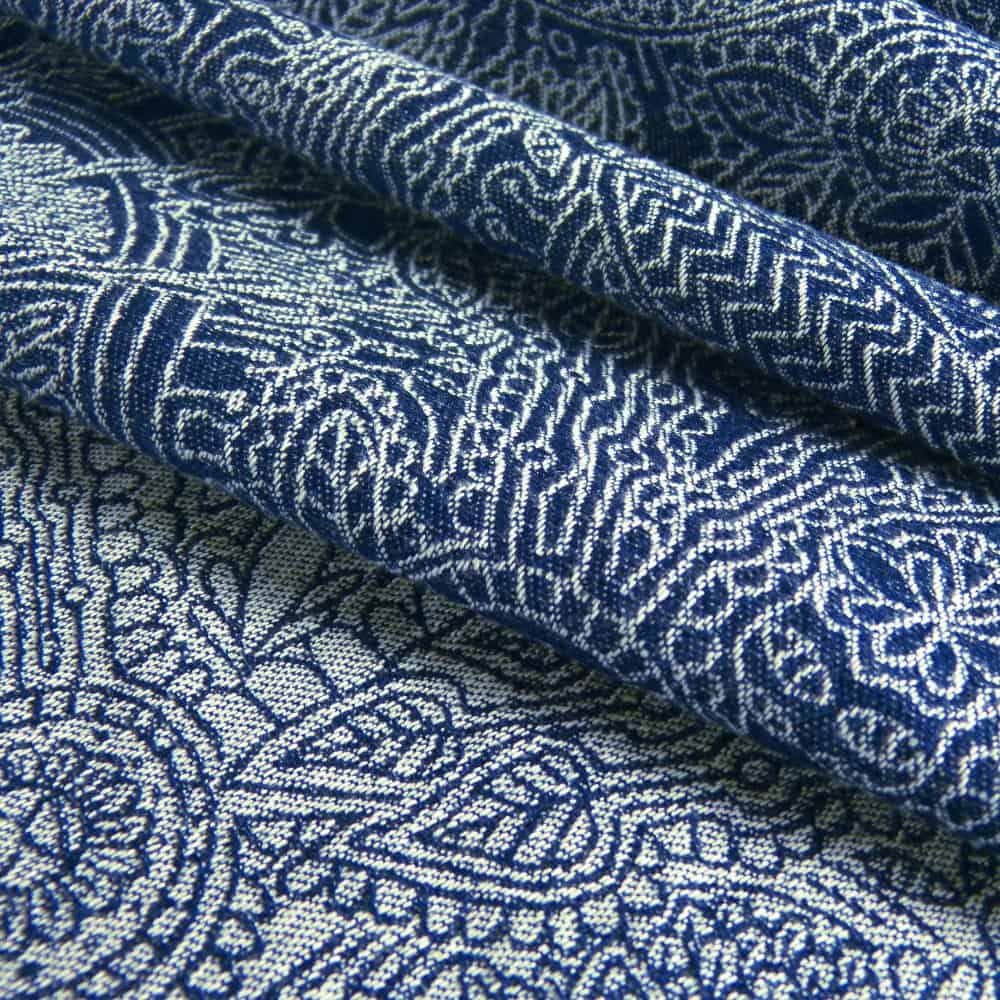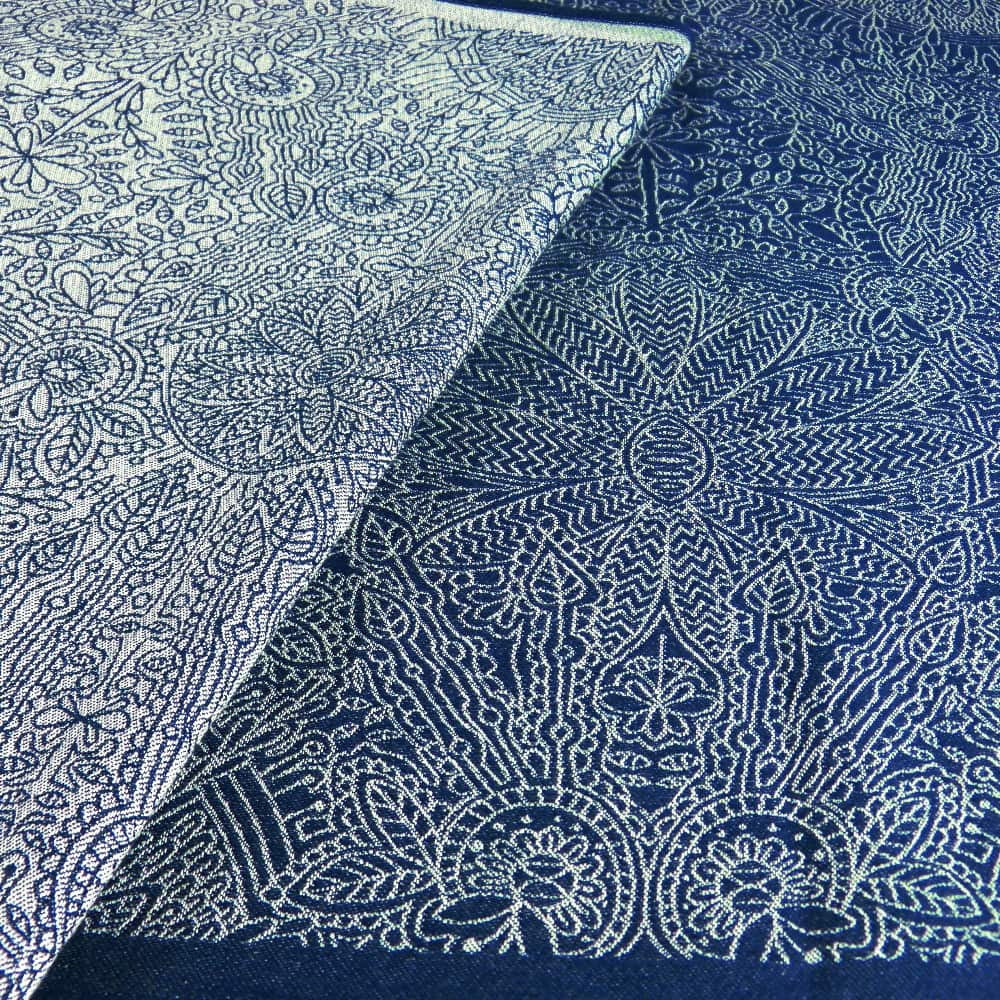 Baby Wrap Sling Kipos, second quality
Description
2nd Quality
Designed with imagination and love and transferred into a beautiful new wrap – Kipos, the winning design of our wrap pattern contest. An imaginary garden, Kipos (Greek for garden) features an abundance of floral details and ornaments. Our thanks and congratulations go to Josephine who designed and submitted the winning pattern.
In dark blue and white, the cotton yarns interweave on the Jacquard loom to create a beautiful Zentangle like pattern, finely outlining the contours like an ink drawing – one can't get enough from this view.
Like all DIDYMOS woven wraps, Kipos is also a highlight when it comes to quality and reliability. Medium weight and woven with skill and care, the fabric provides perfect support in width and length. With its optimal diagonal stretch, it is easy to wrap with, whether for front, back or hip carries.
Made from 100% organic cotton and dyed with non toxic dyes, it is absolutely free from any harmful substances.