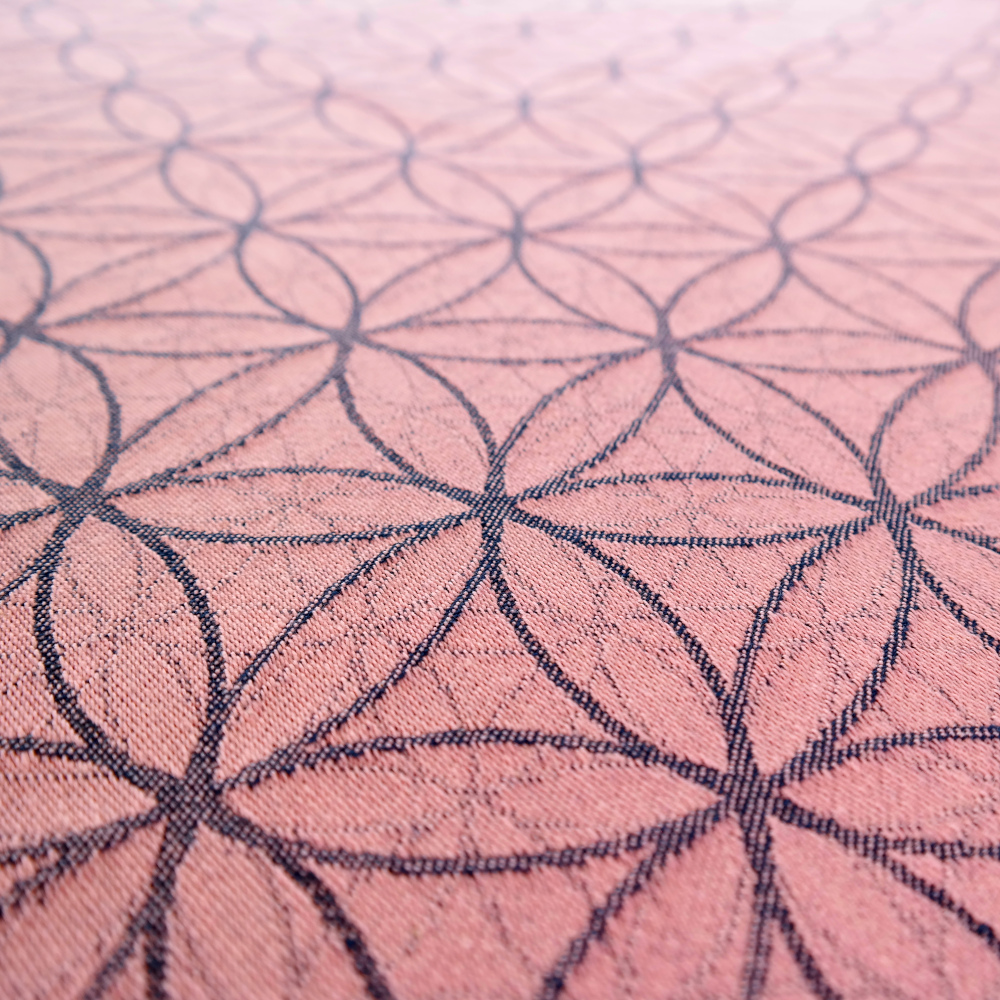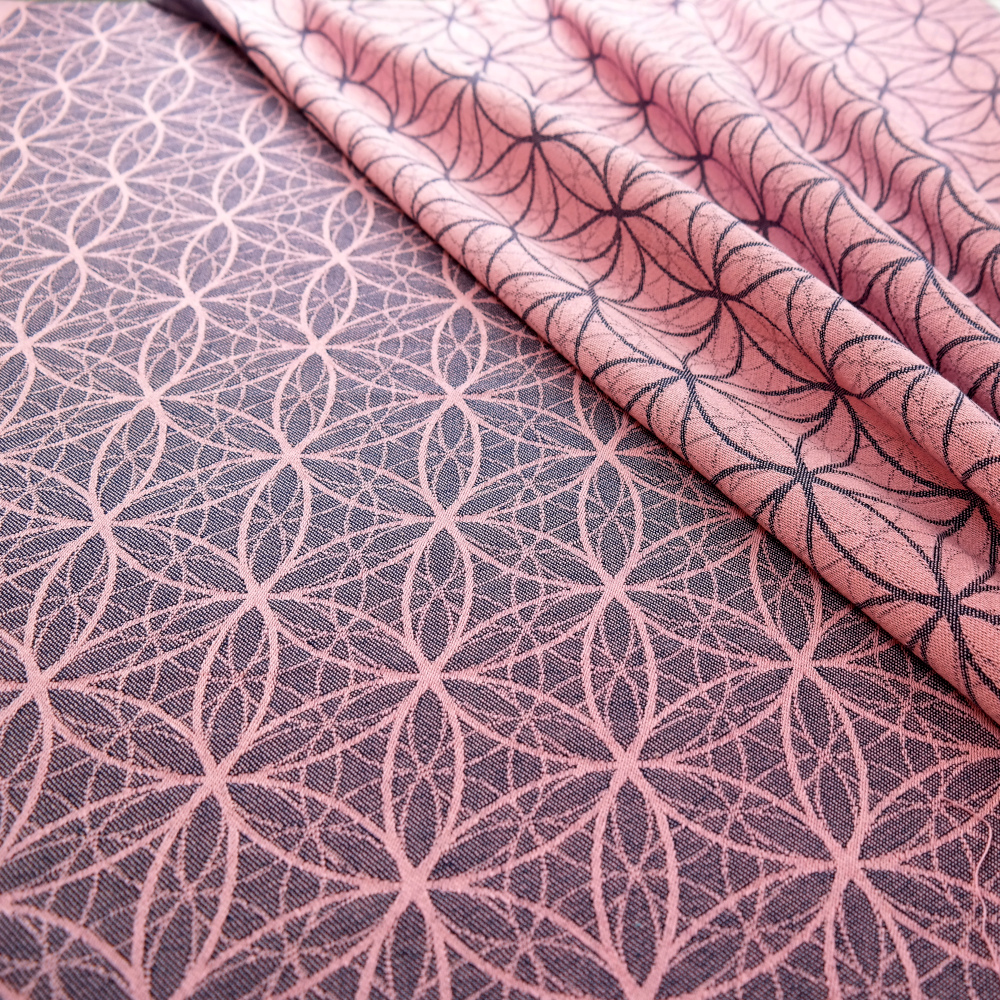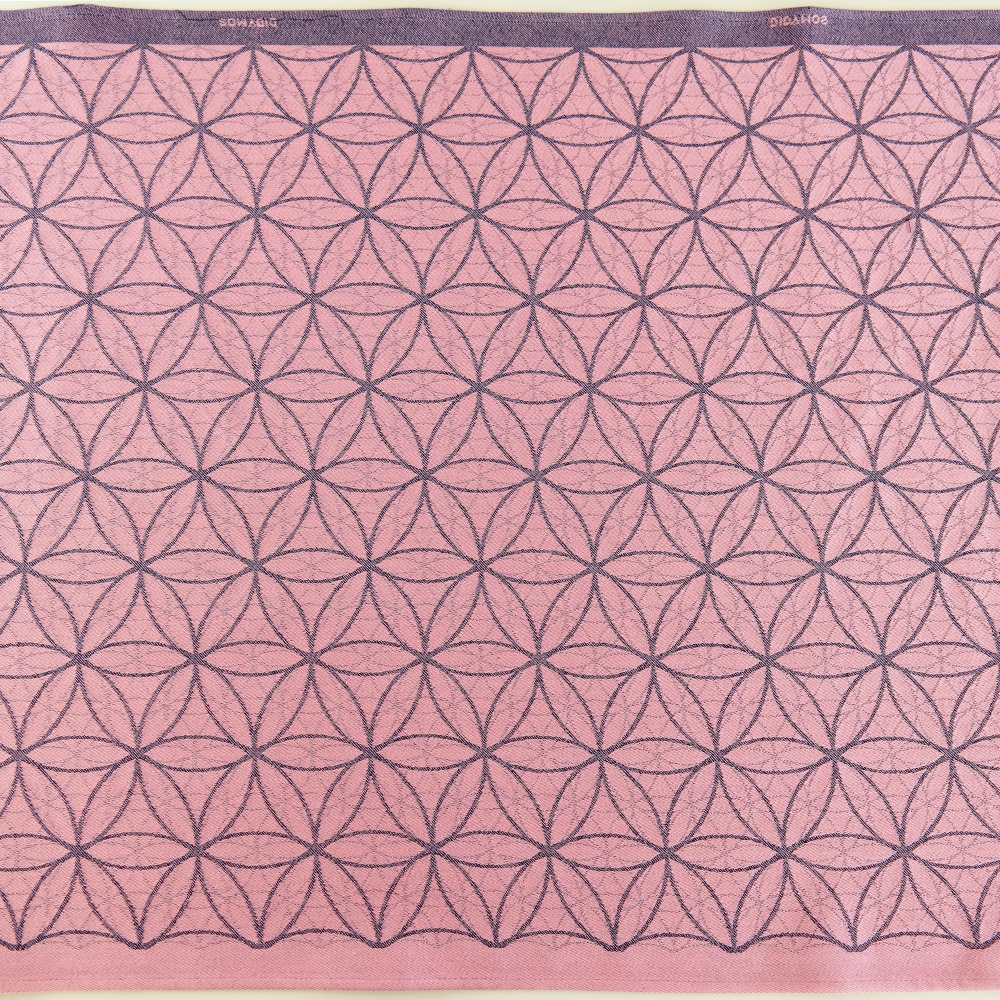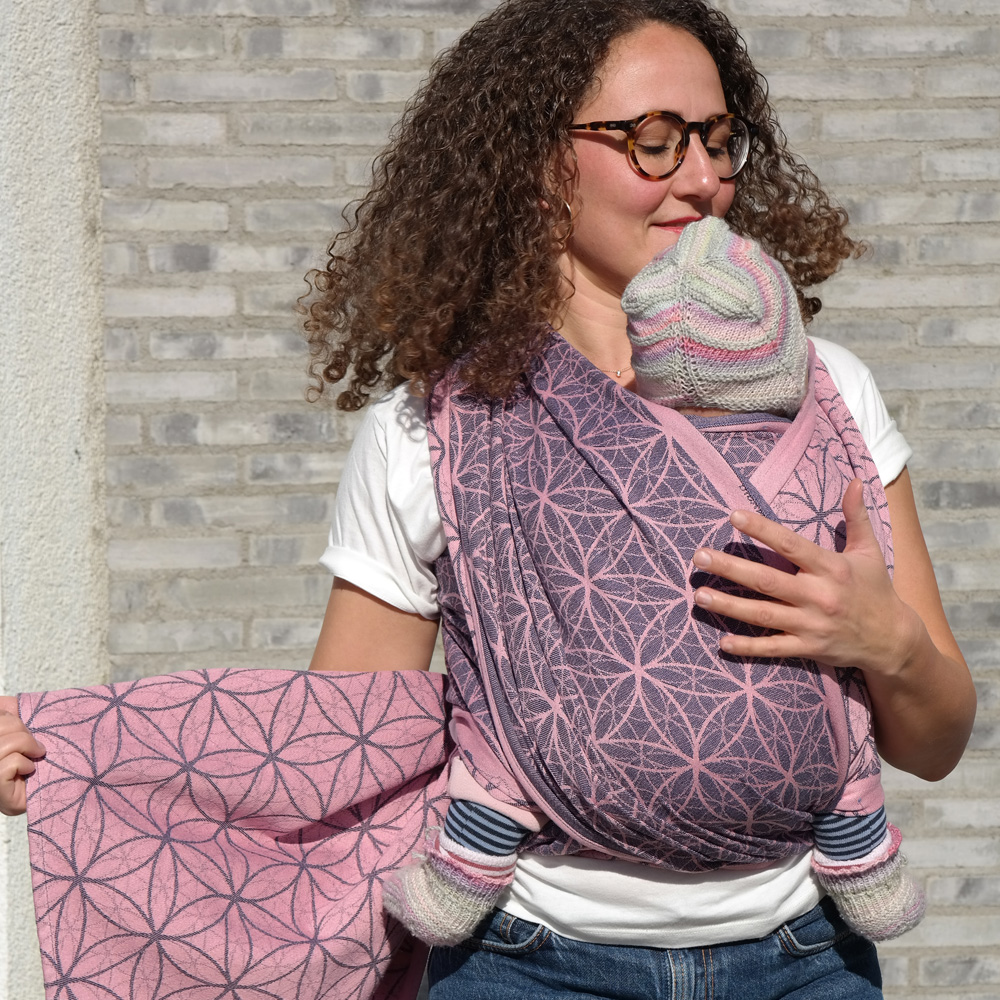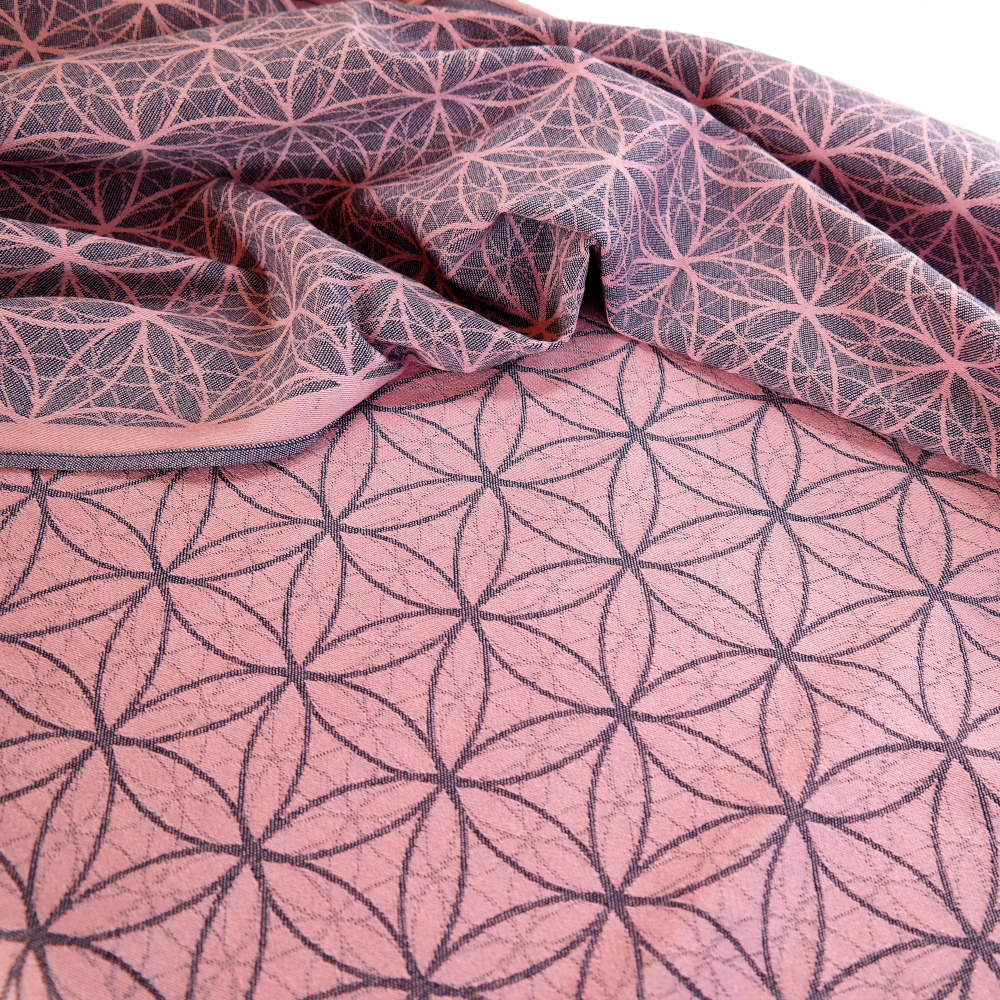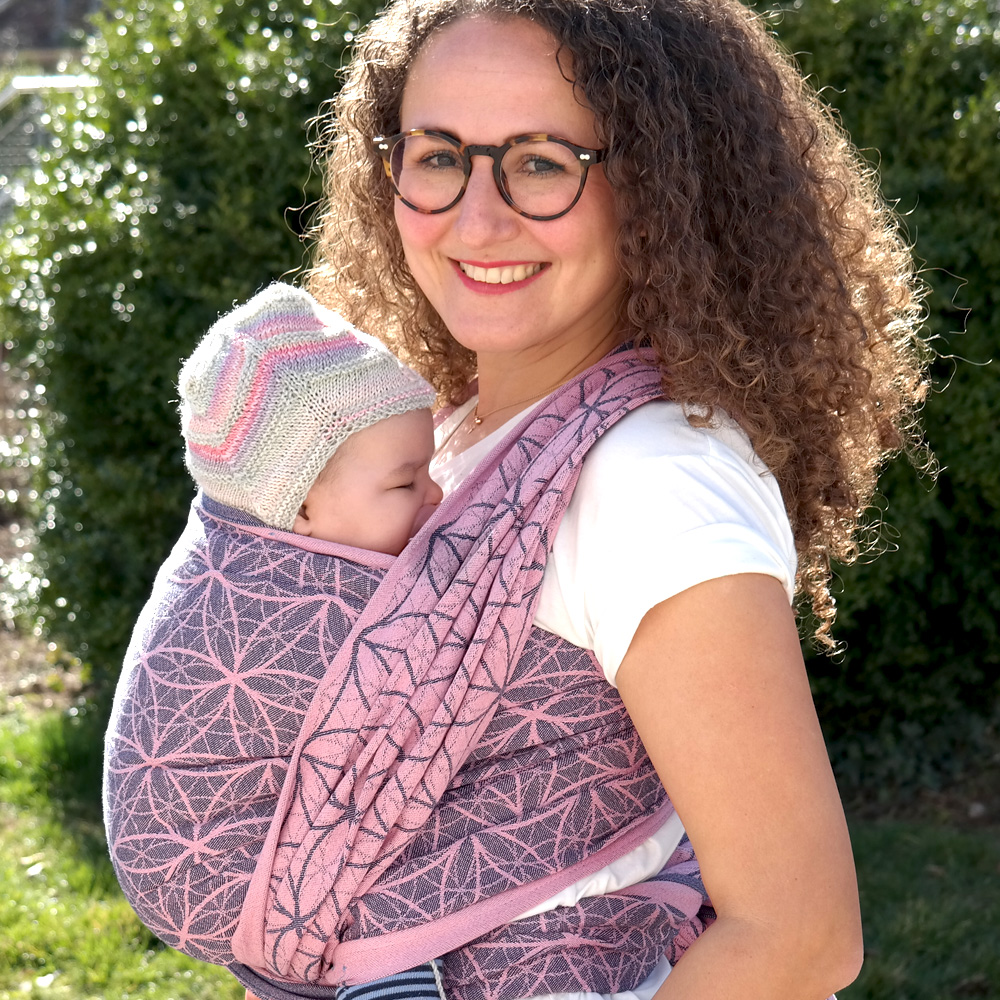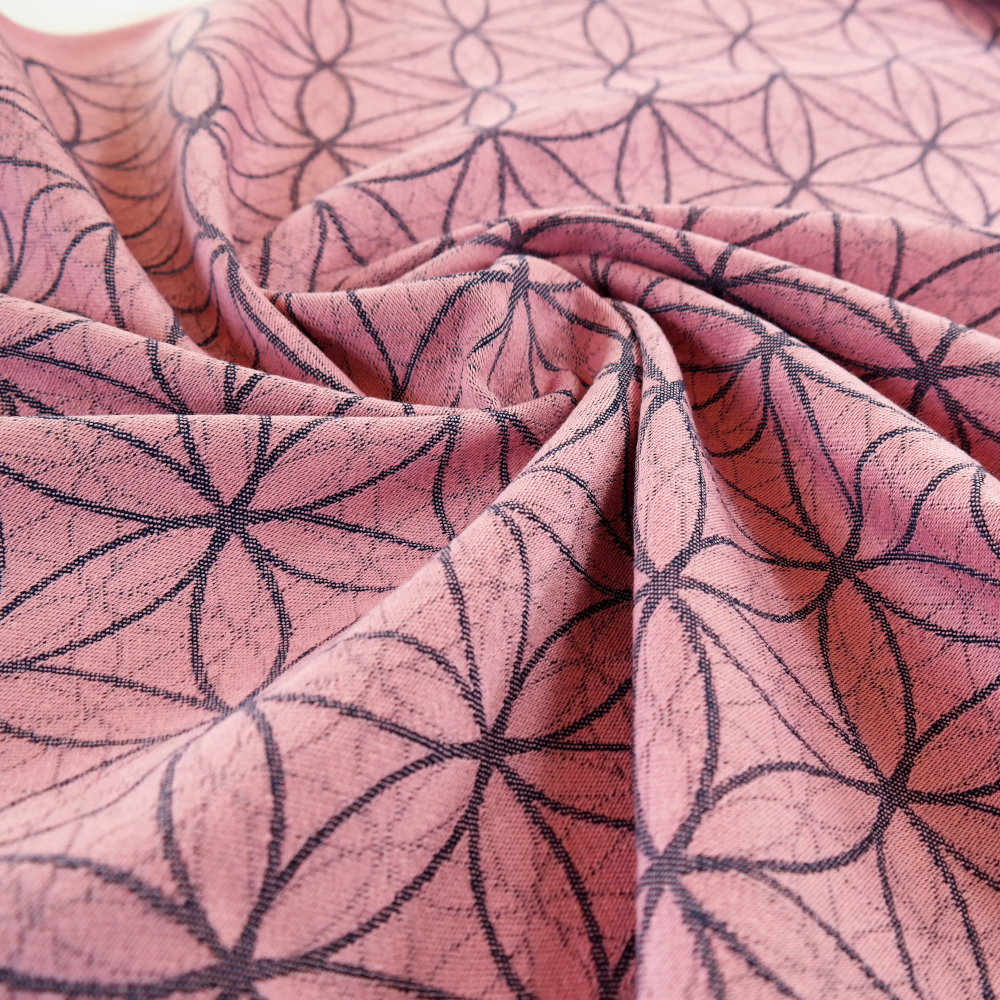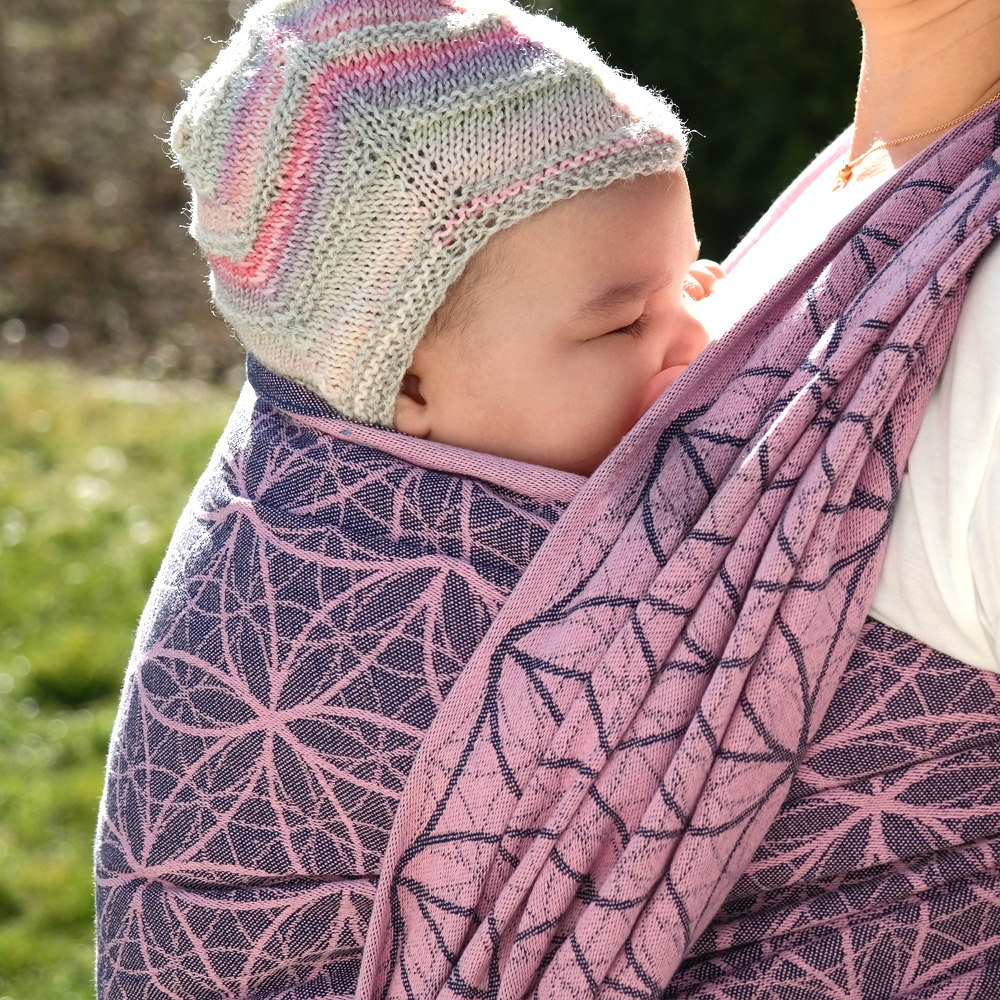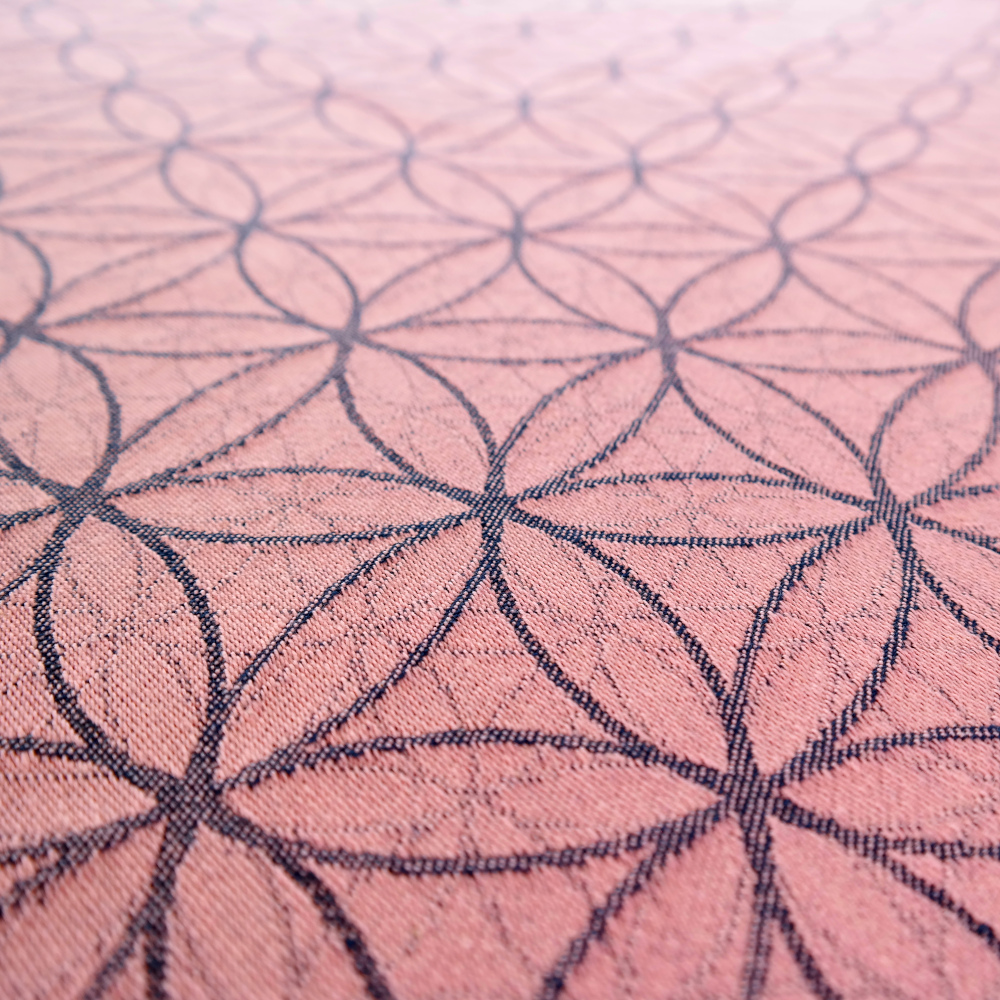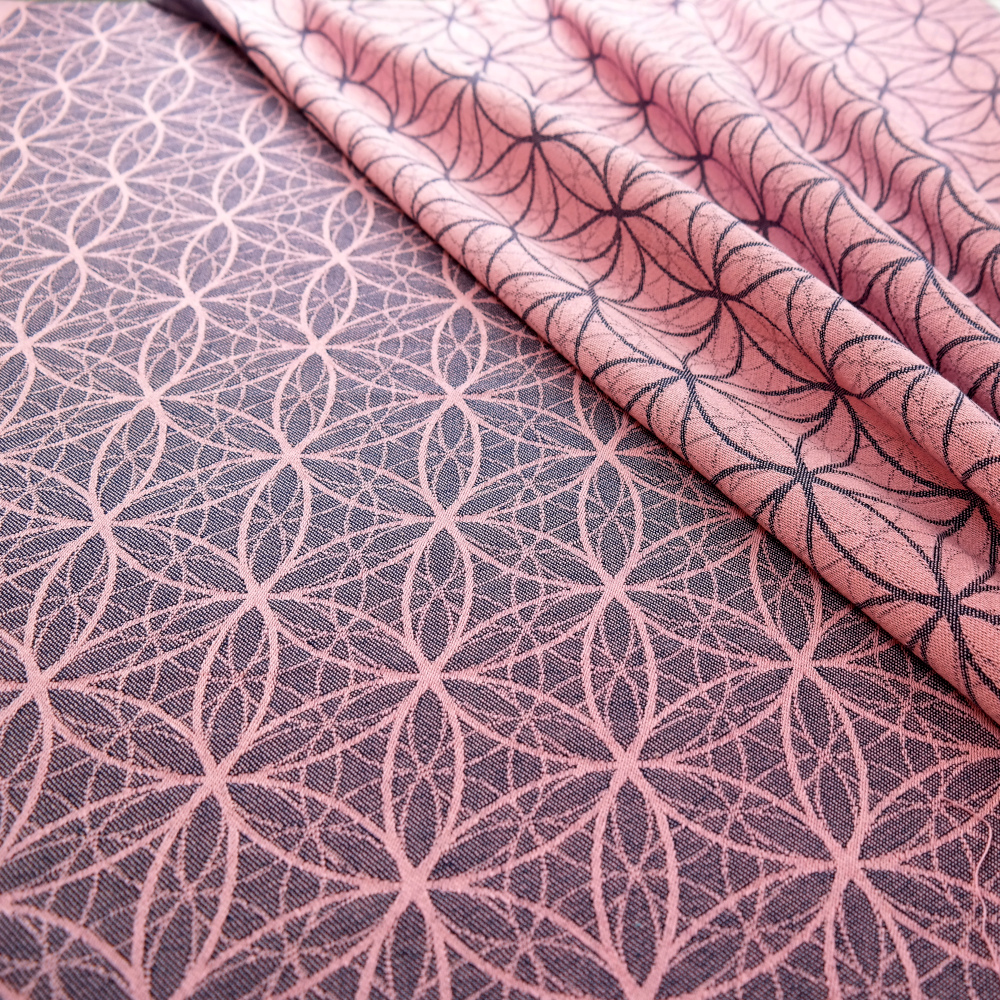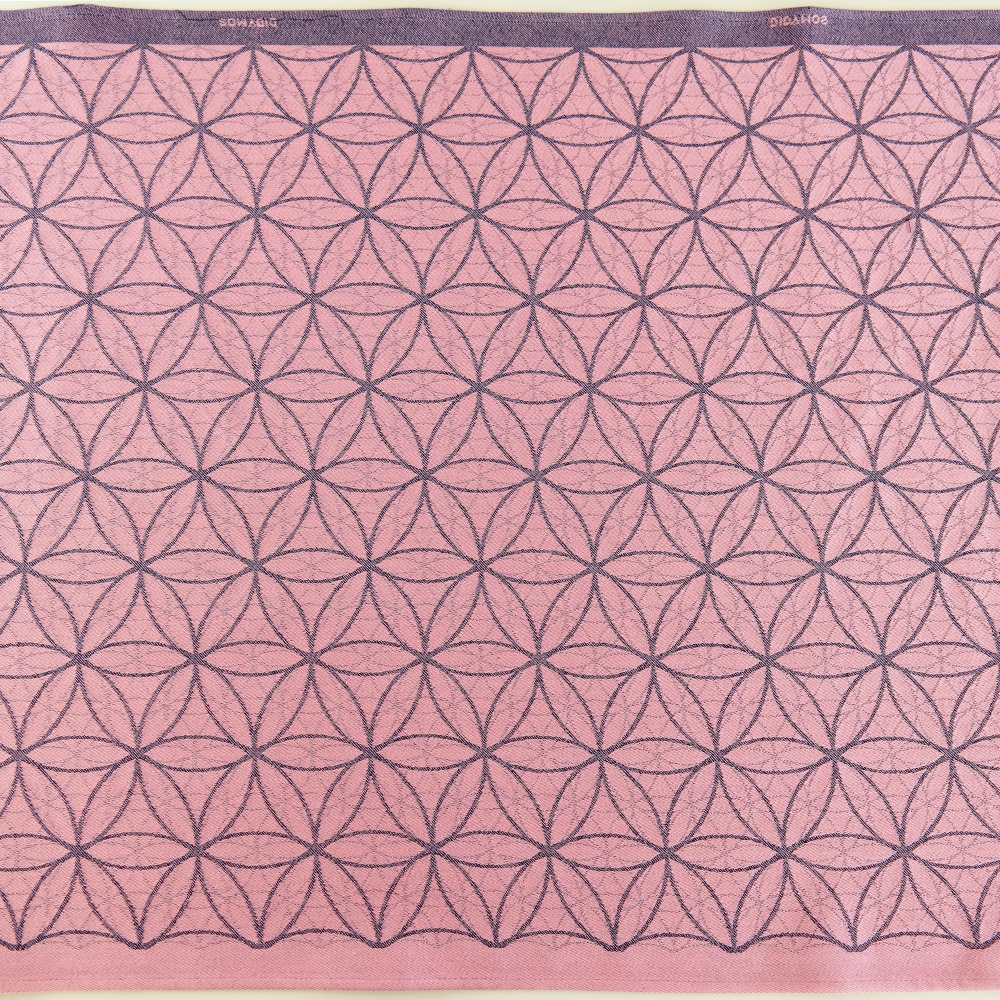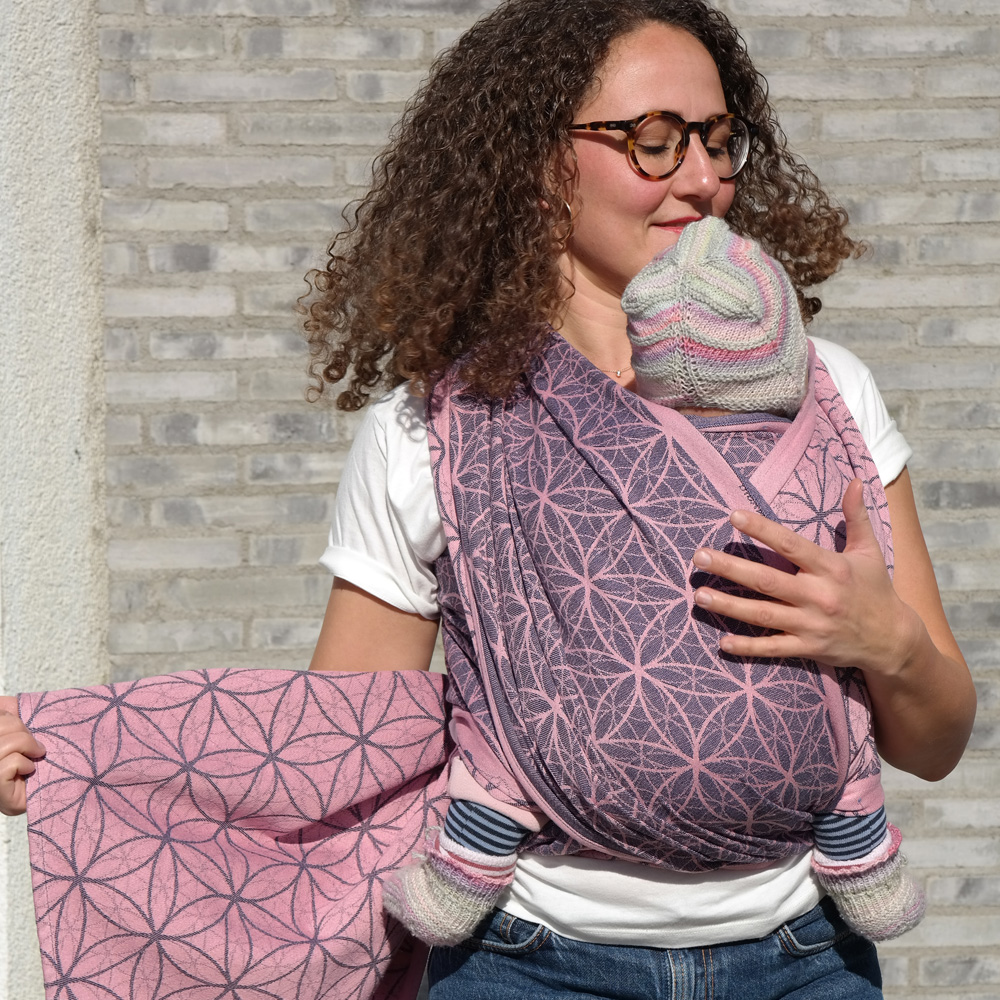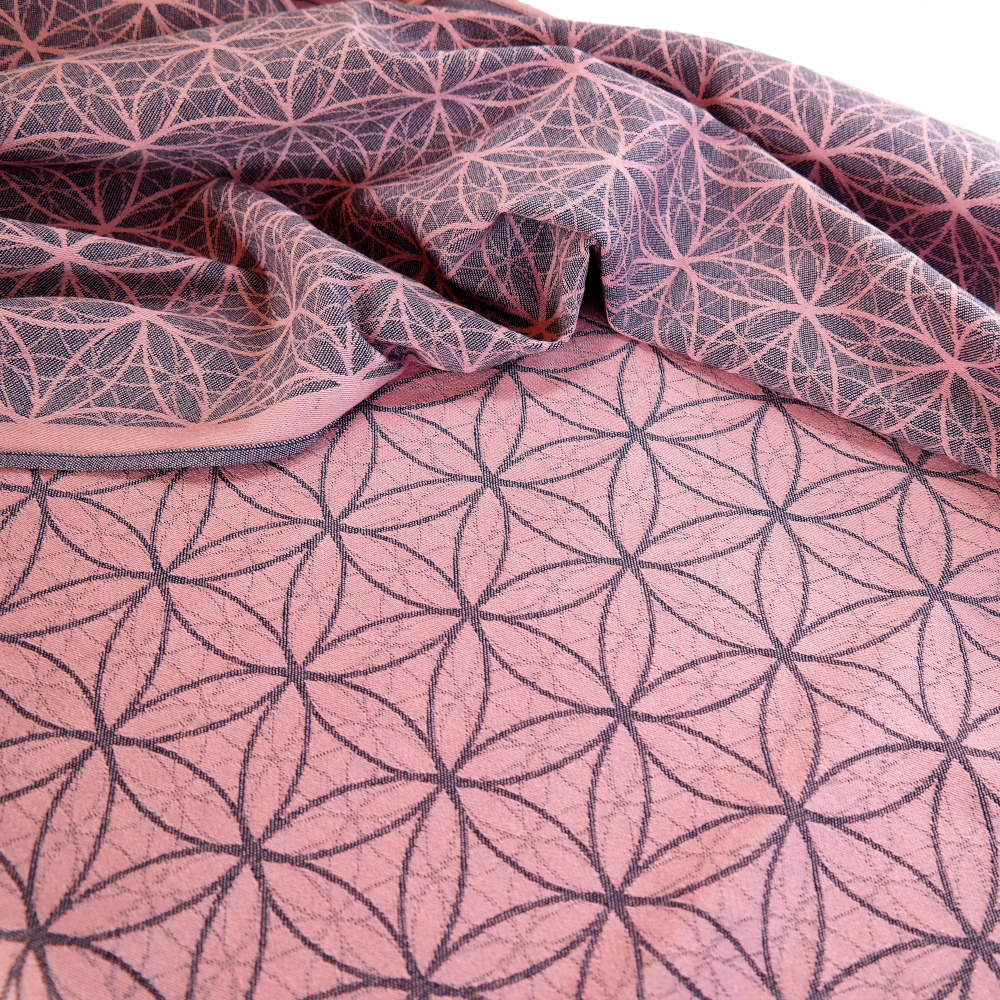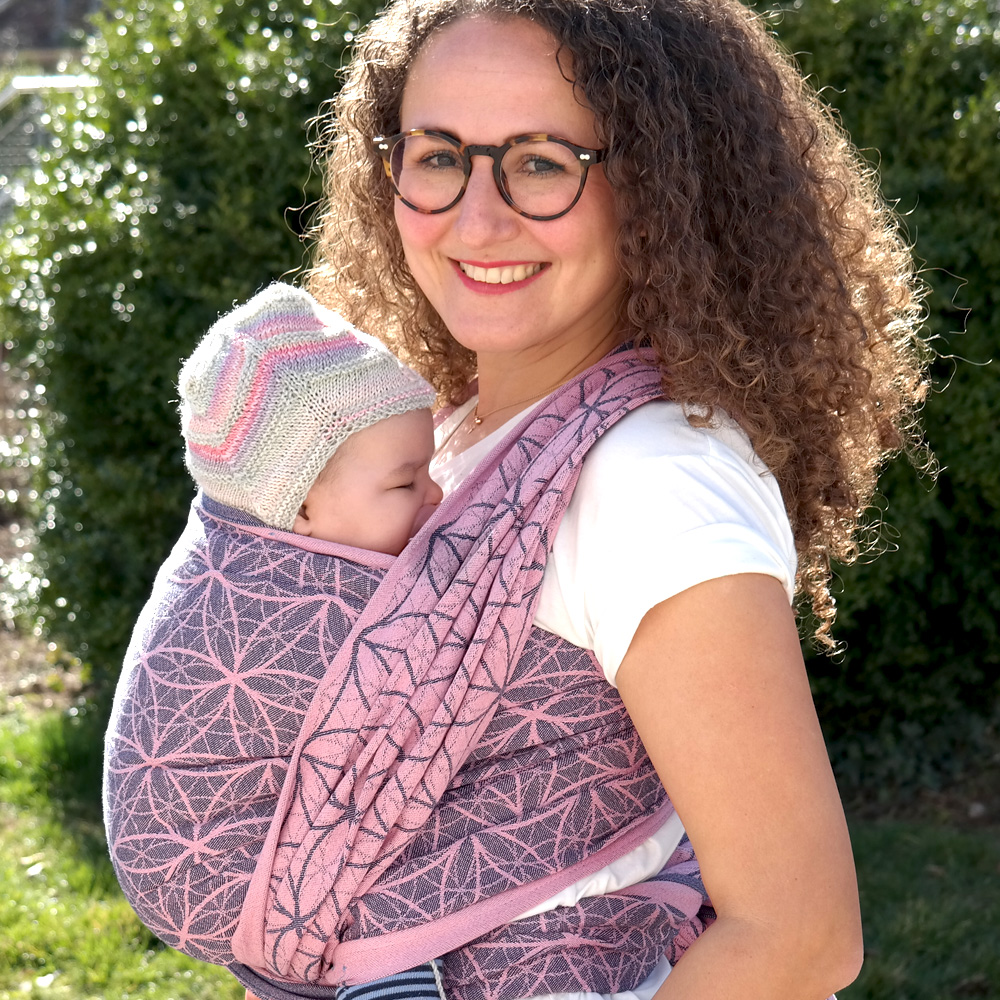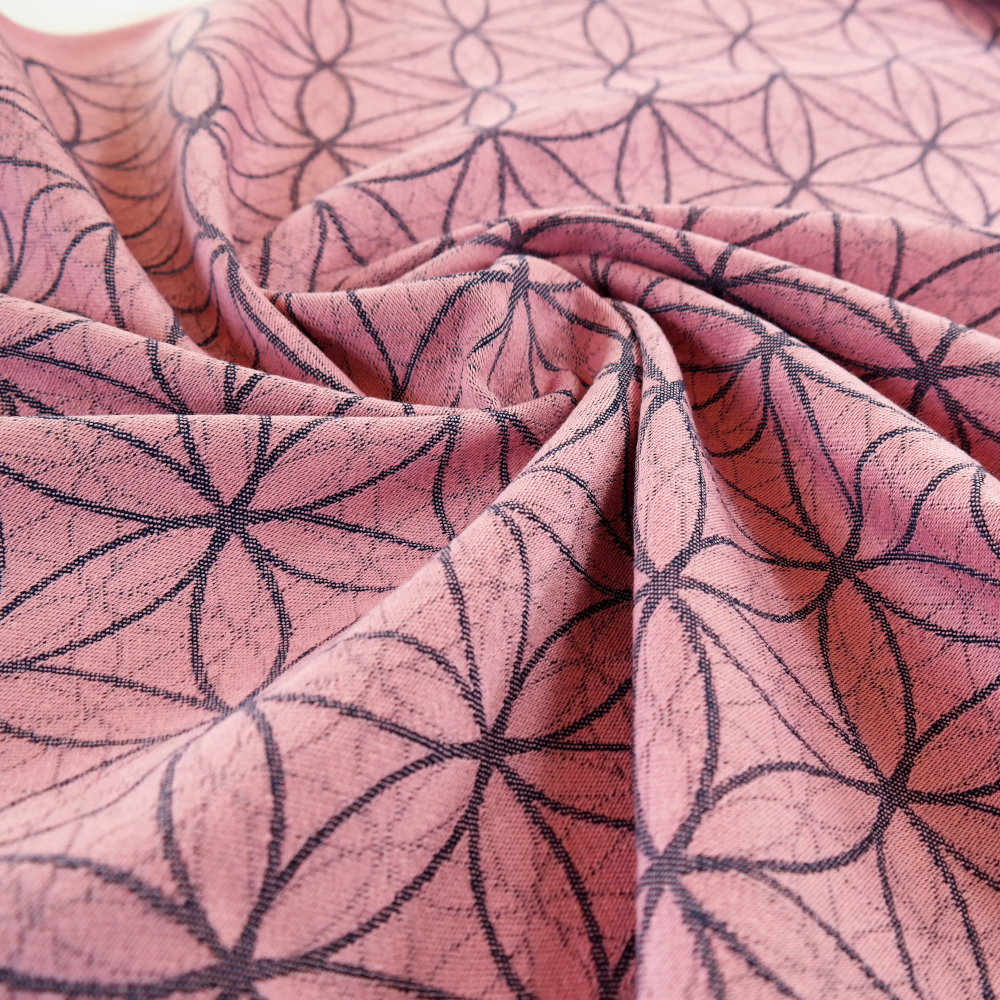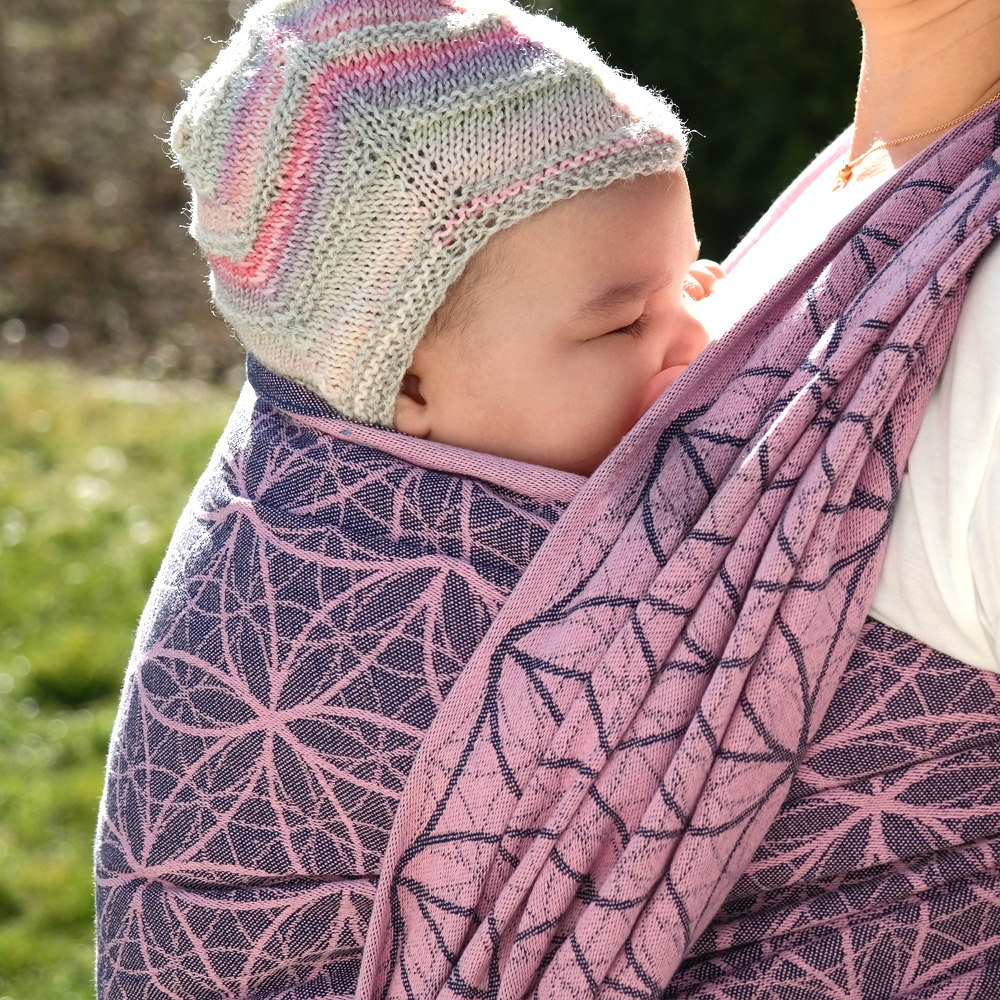 Baby Wrap Sling Flower of Life Symbiosa, second quality
Description
2nd Quality
Not only a ravishing design, the Flower of Life pattern is also very symbolic, particularly if woven into a baby wrap. A good reason for us to weave it agin and again, in manifold blends and colour combinations.
Woven entirely from best organic cotton, model Symbiosa wraps around wearer and baby with optimal comfort making babywearing easy and enjoyable and an amazing bonding experience
The colour palette for this release is pink and dark blue – we associate dark blue with tranquility, serenity and harmony and add pink for freshness, youth and growth.
Of medium weight, the wrap is soft, yet densely woven and provides perfect support in width and length. It has good diagonal stretch that allows the fabric to comfortably adjust to all ages and babywearing styles.

Made from organic cotton and dyed with non toxic dyes, it is absolutely free from any harmful substances; safe enough for a baby to chew on.