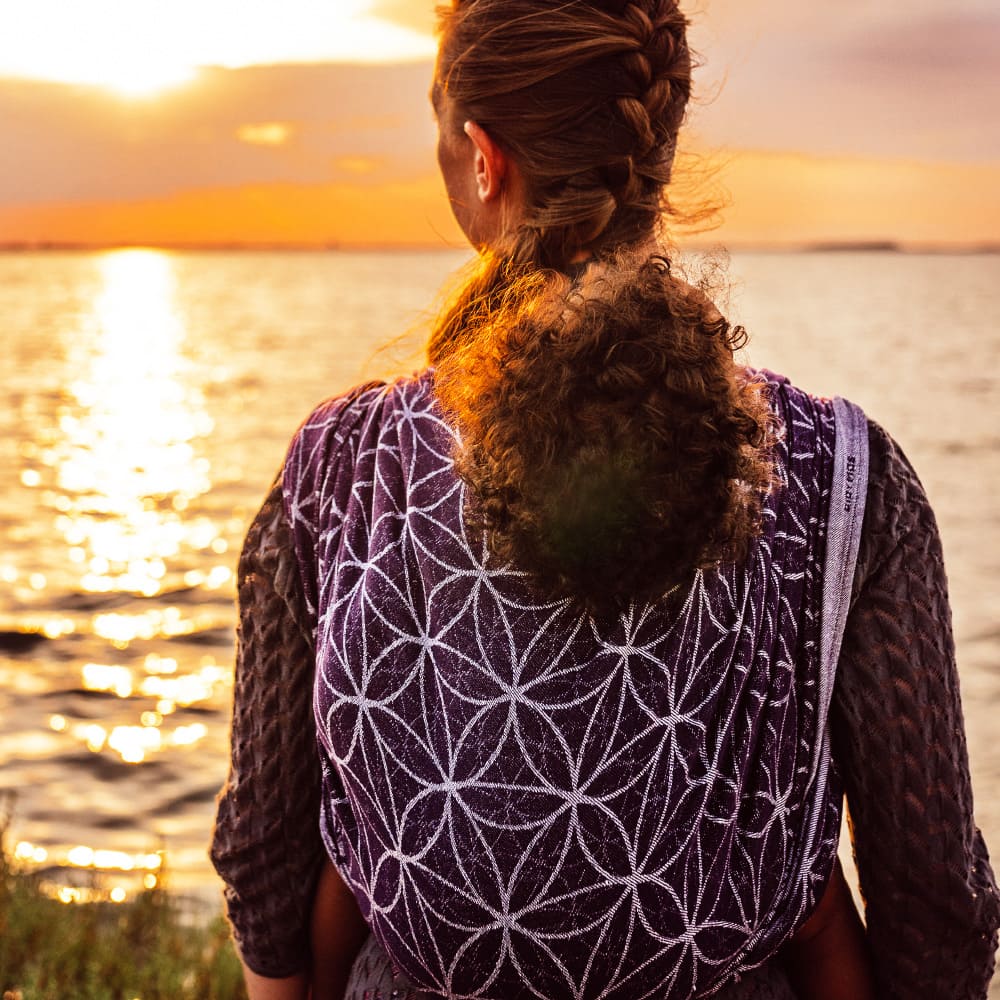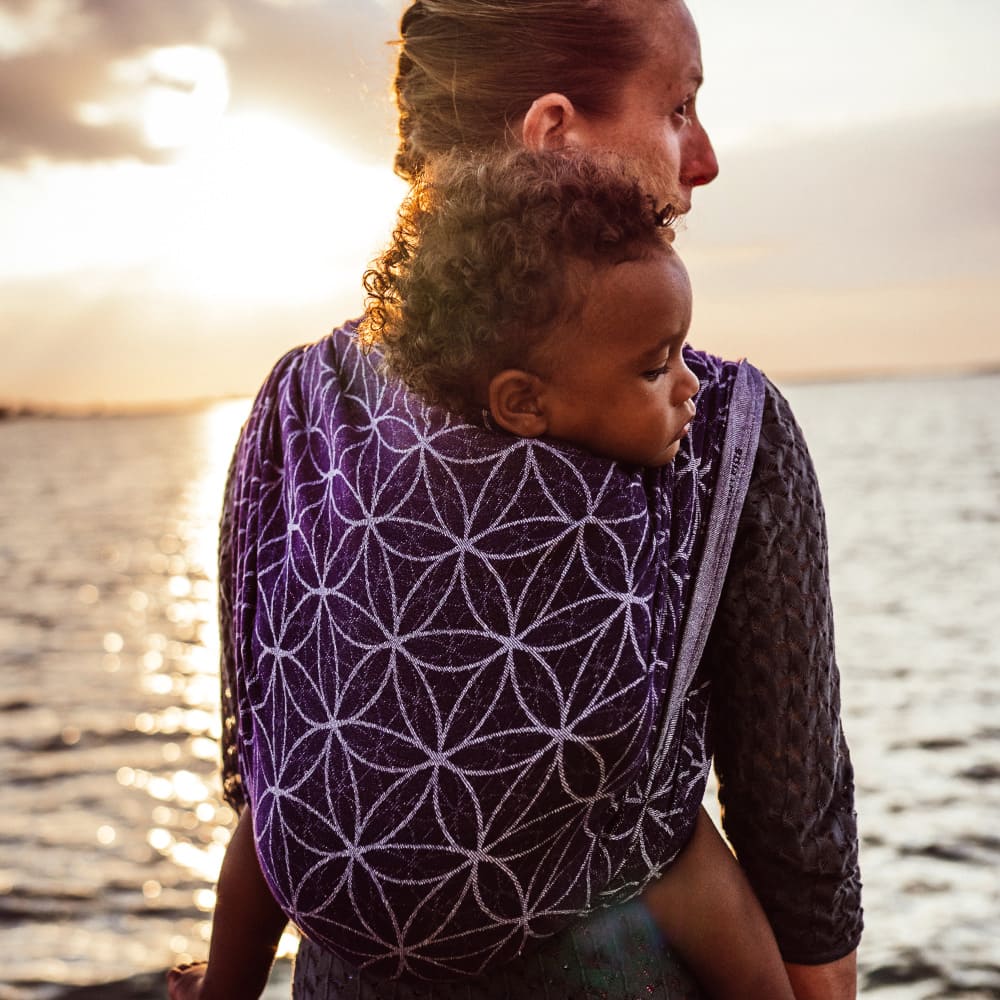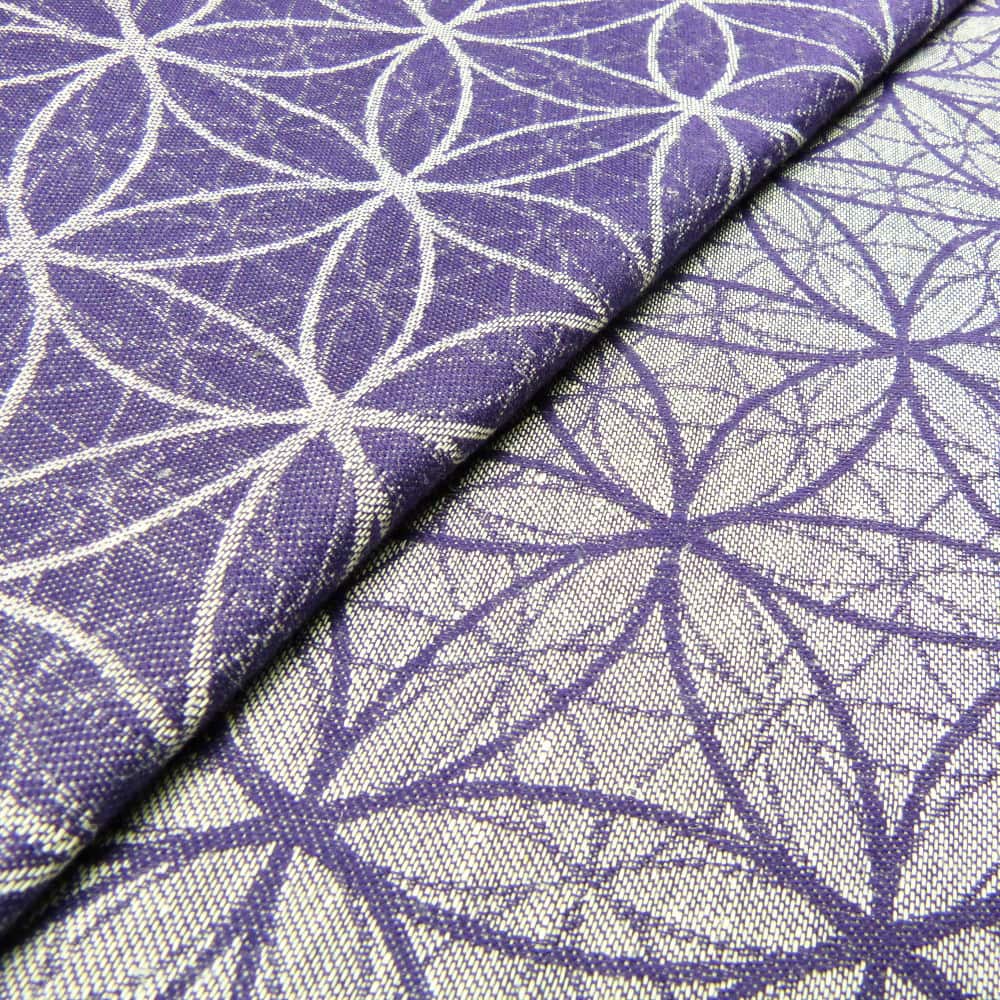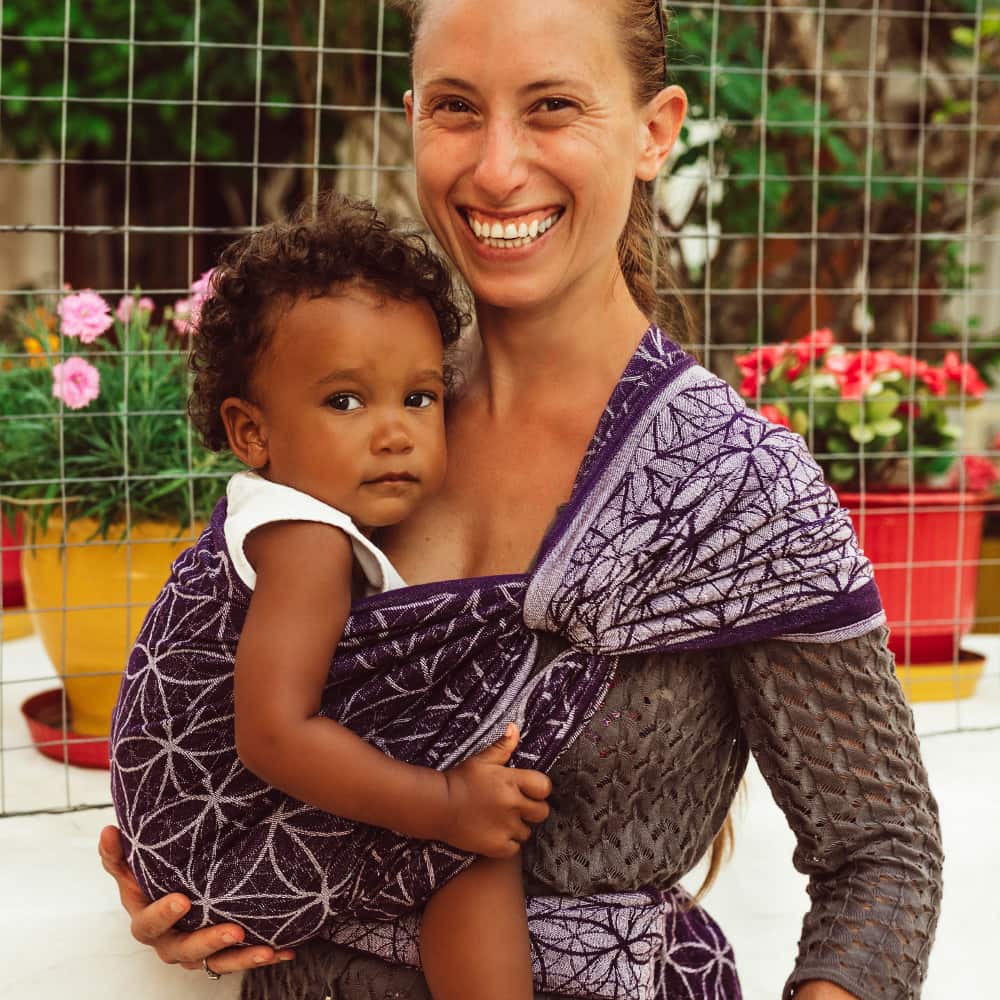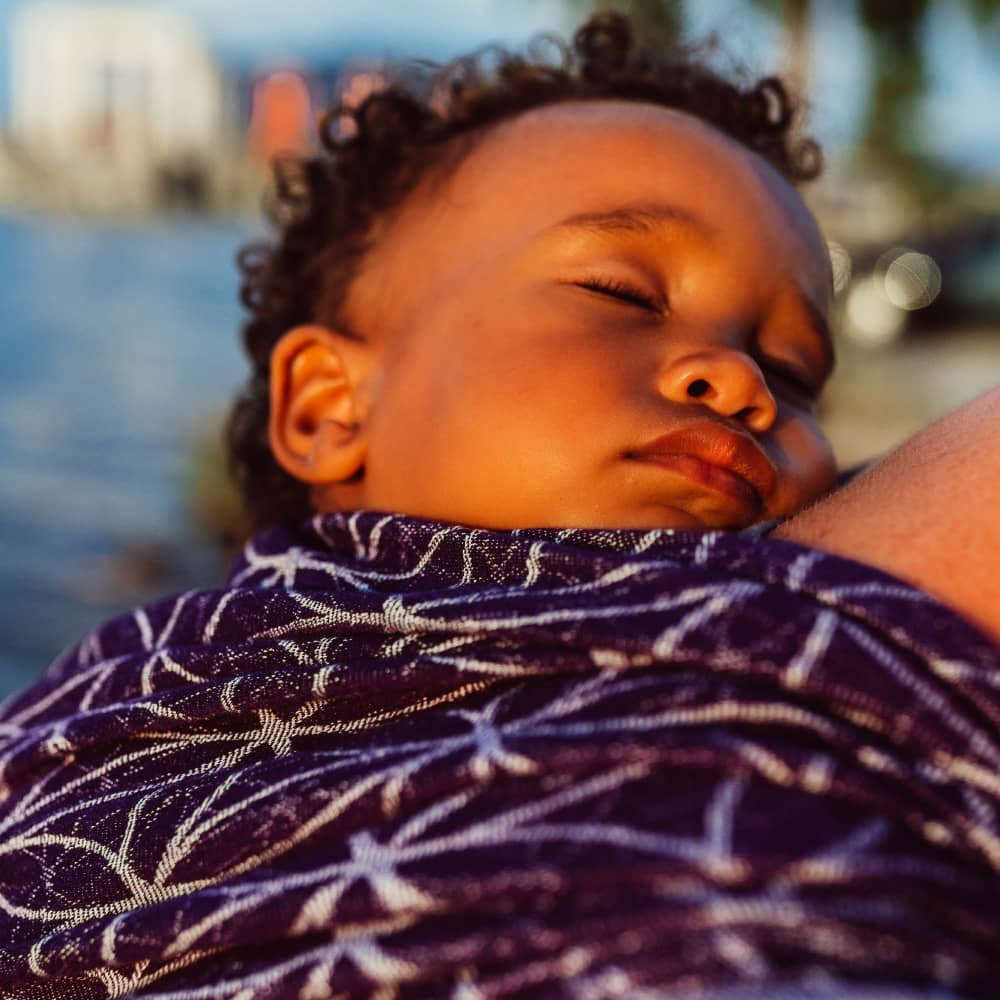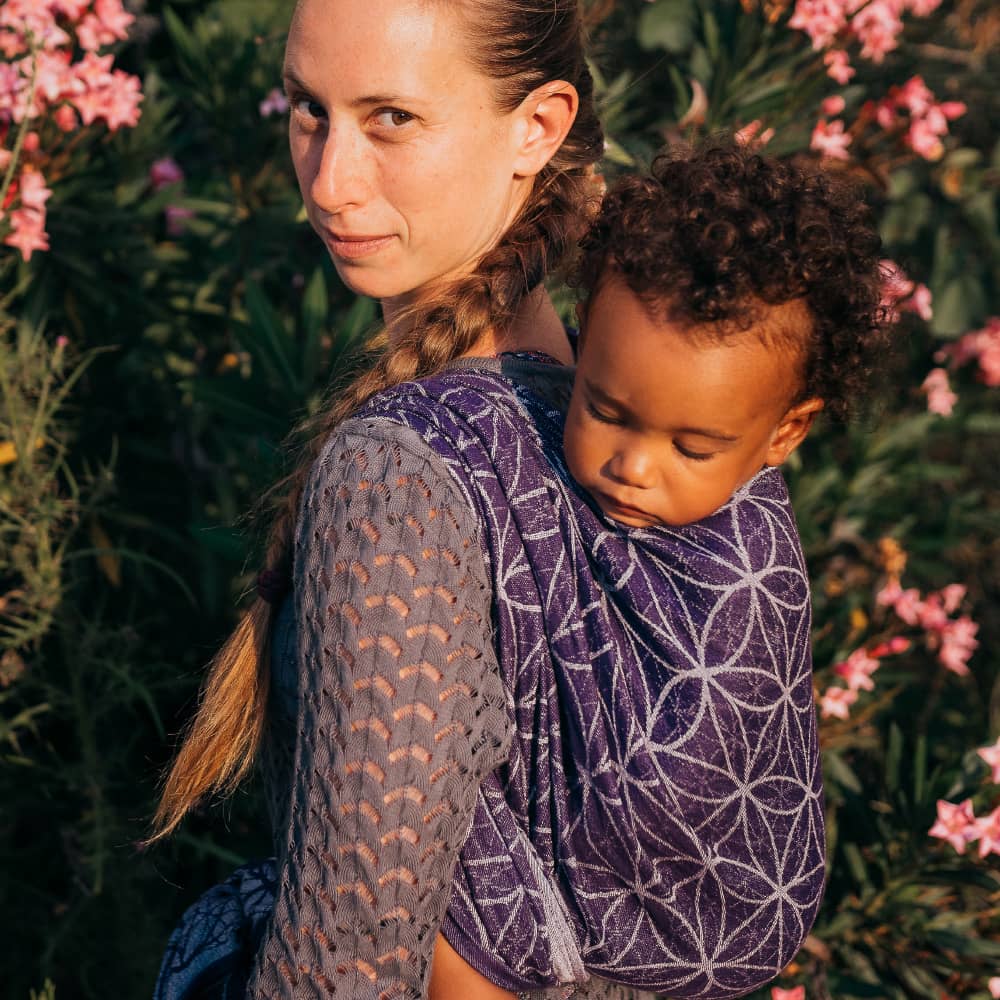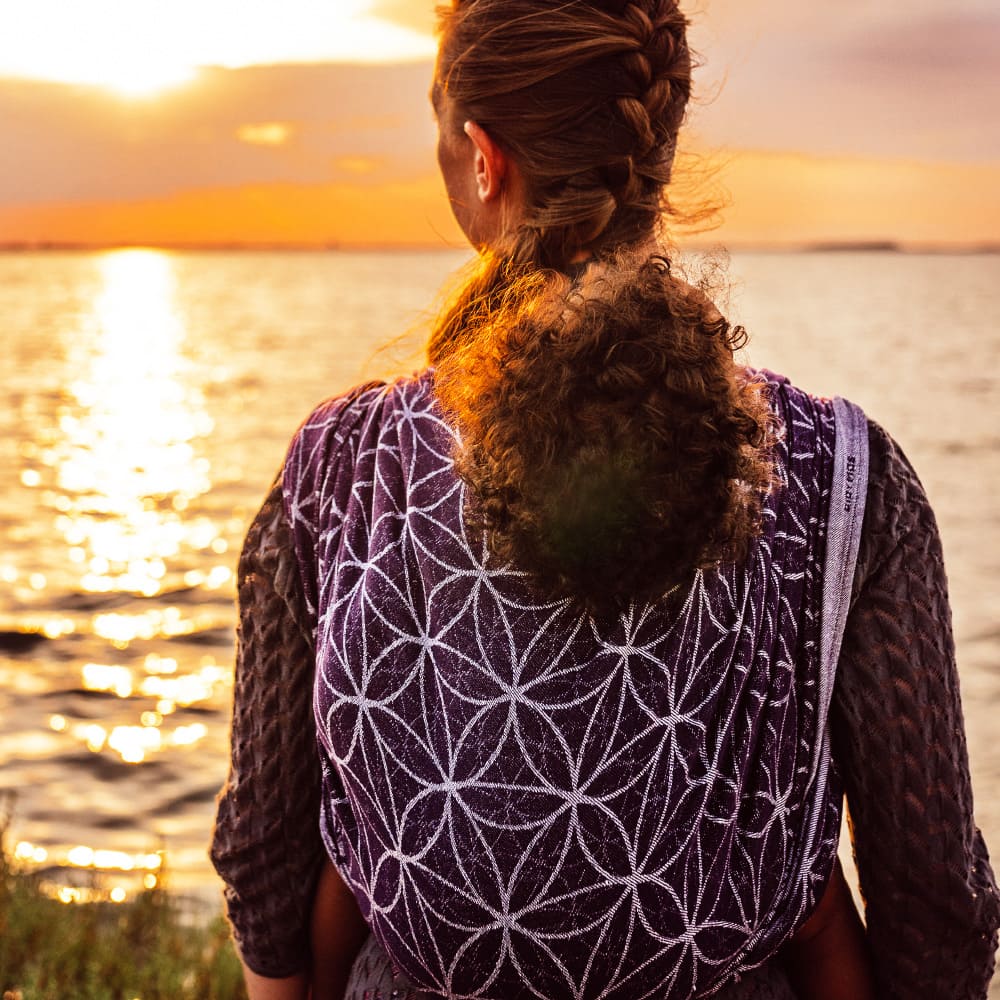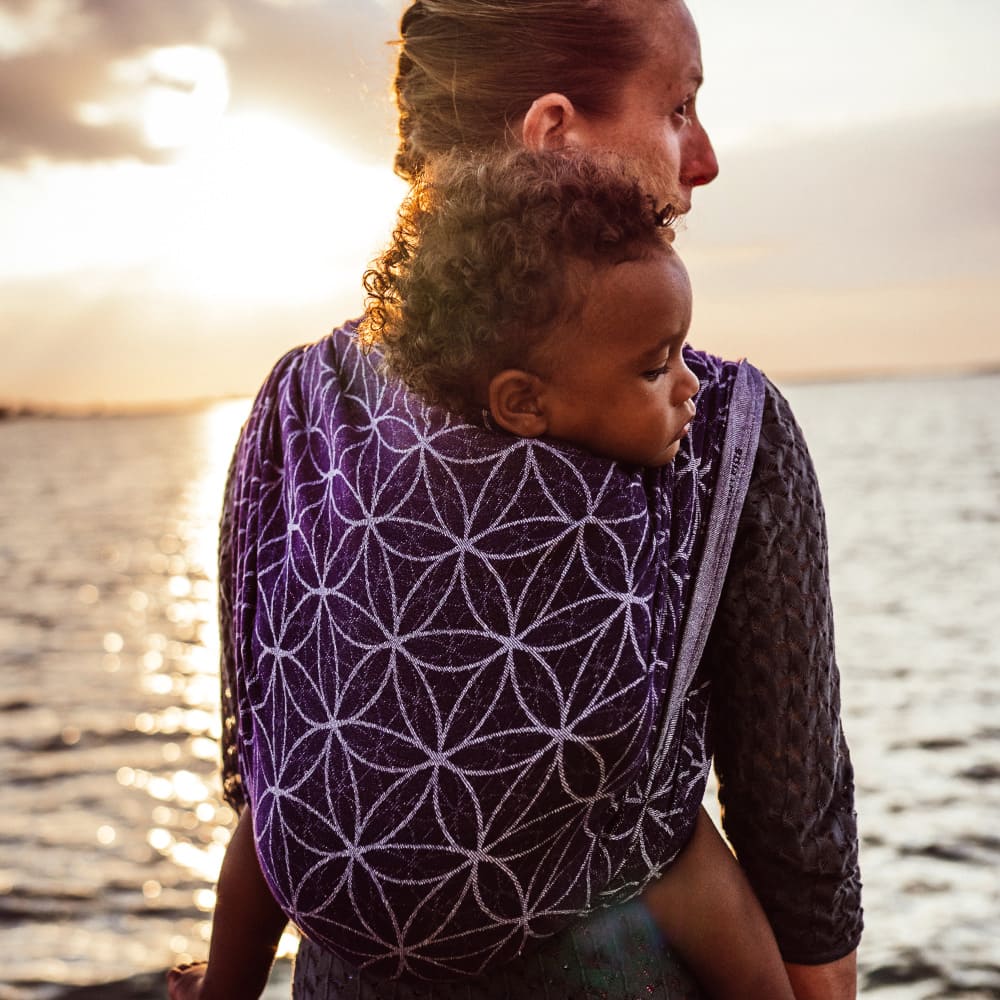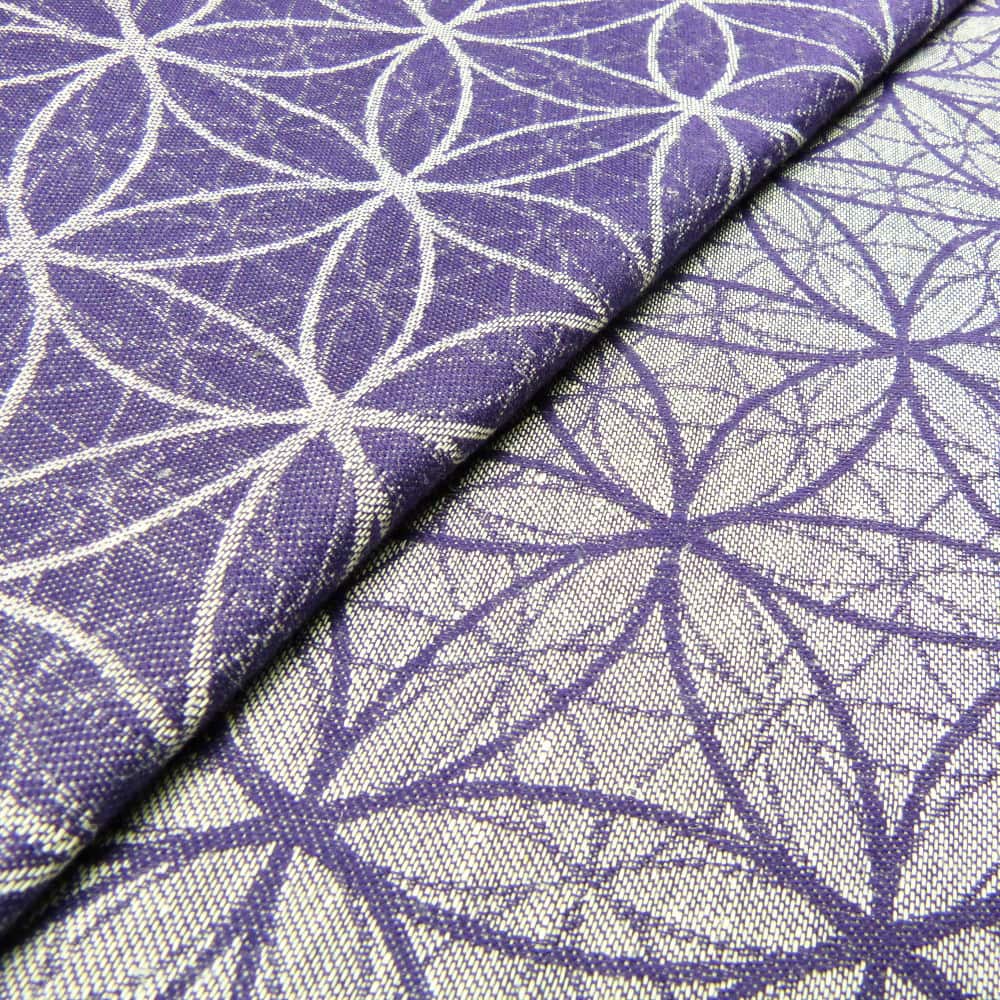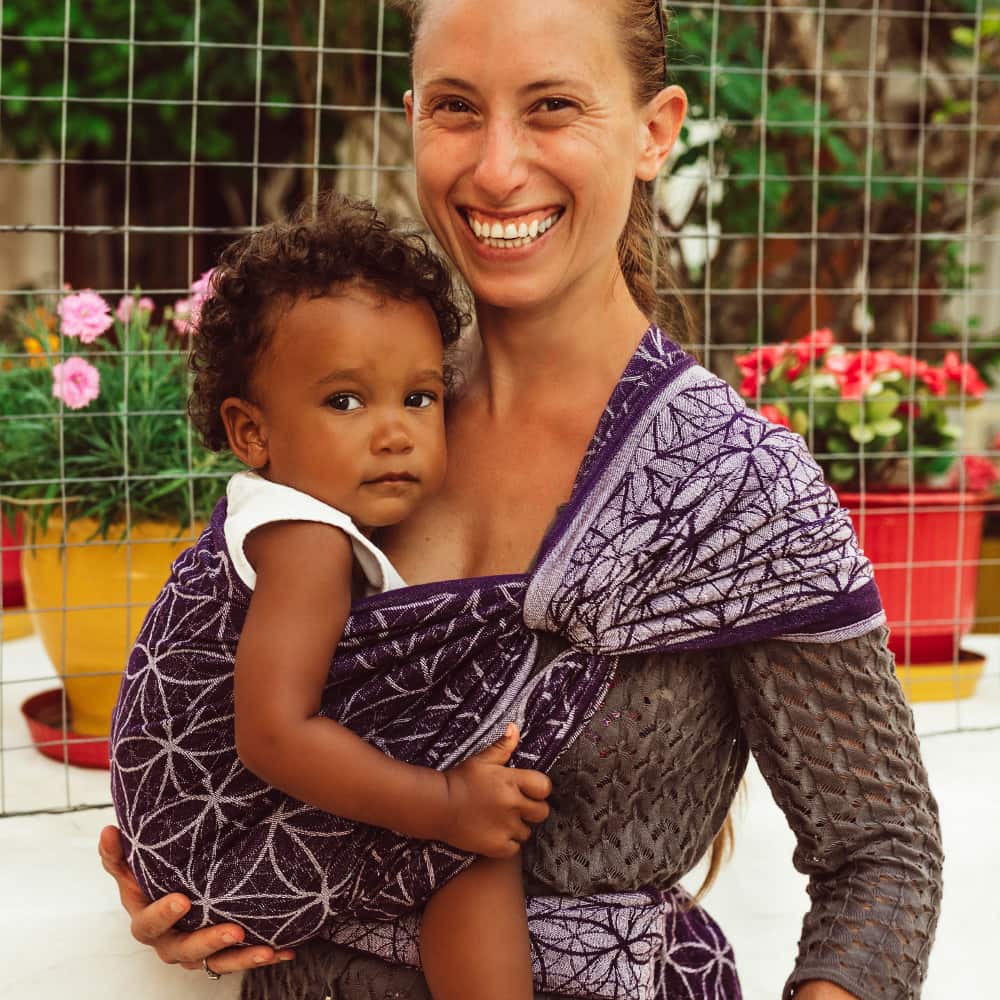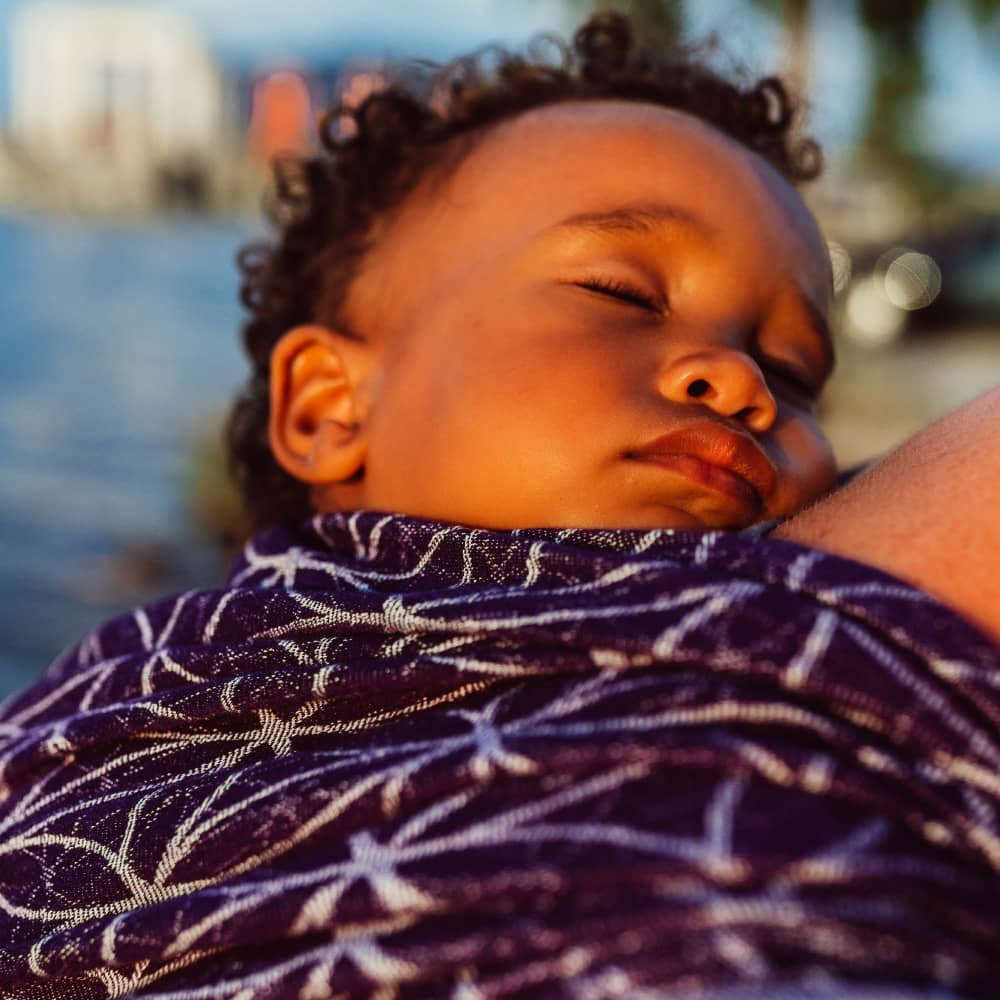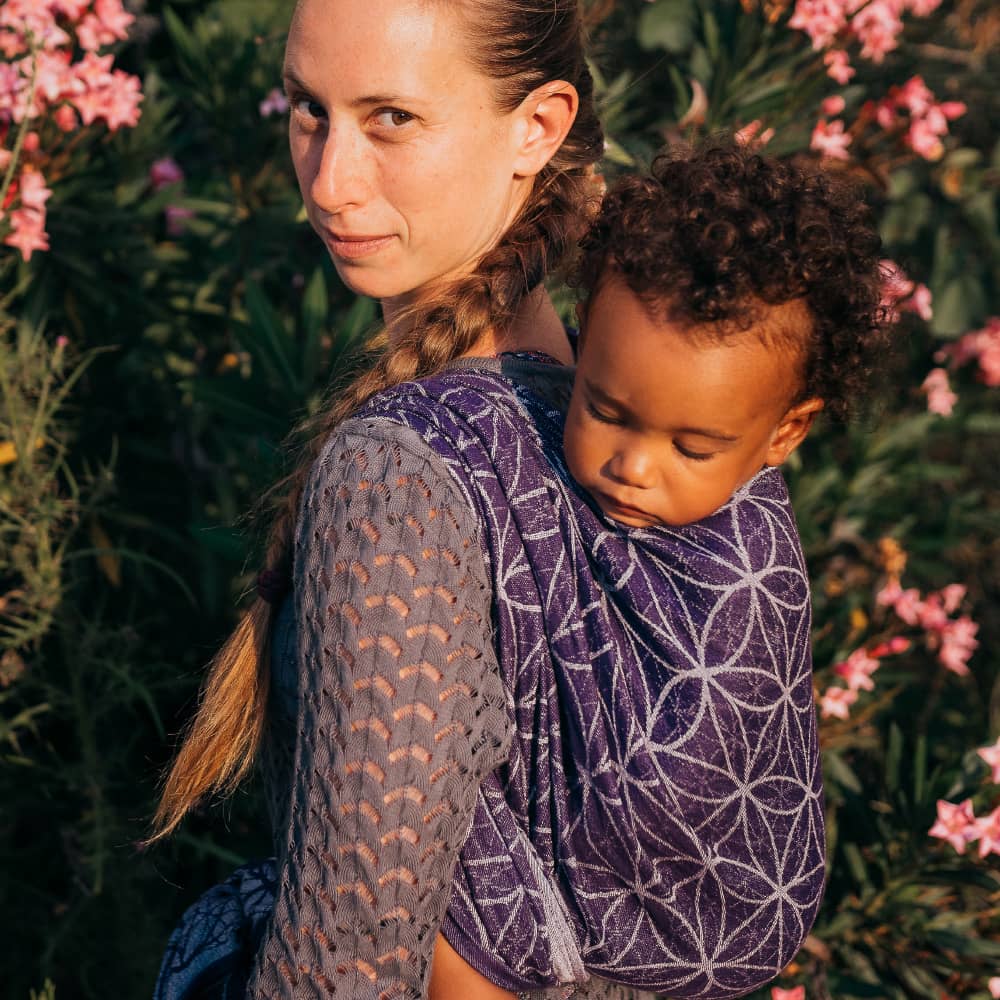 Baby Wrap Sling Flower of Life Clematis Linen, second
Description
2nd Quality
Not only a ravishing design, the Flower of Life pattern is also very symbolic, particularly if woven into a baby wrap. We have been realizing it in various blends and colour combinations.
For this release we are combining violet cotton with shimmering white linen that adds a beautiful shine to the fabric.A Jacquard weave, the pattern is the same on both sides, the colours are reversed.
Though lightweight and airy, the 60/40 linen blend fabric is yet solidly woven and offers enough support to securely hold a newborn but also a heavier toddler. With its perfect diagonal stretch it is moldable and allows for precise and comfortable tying of front, hip and back carries.
Soft already with the first wash, breathable and cool to the touch, it is simply irresistible, a Flower of Life free from any harmful dyes and woven from cotton and linen that have been cultivated in accordance with strict organic standards