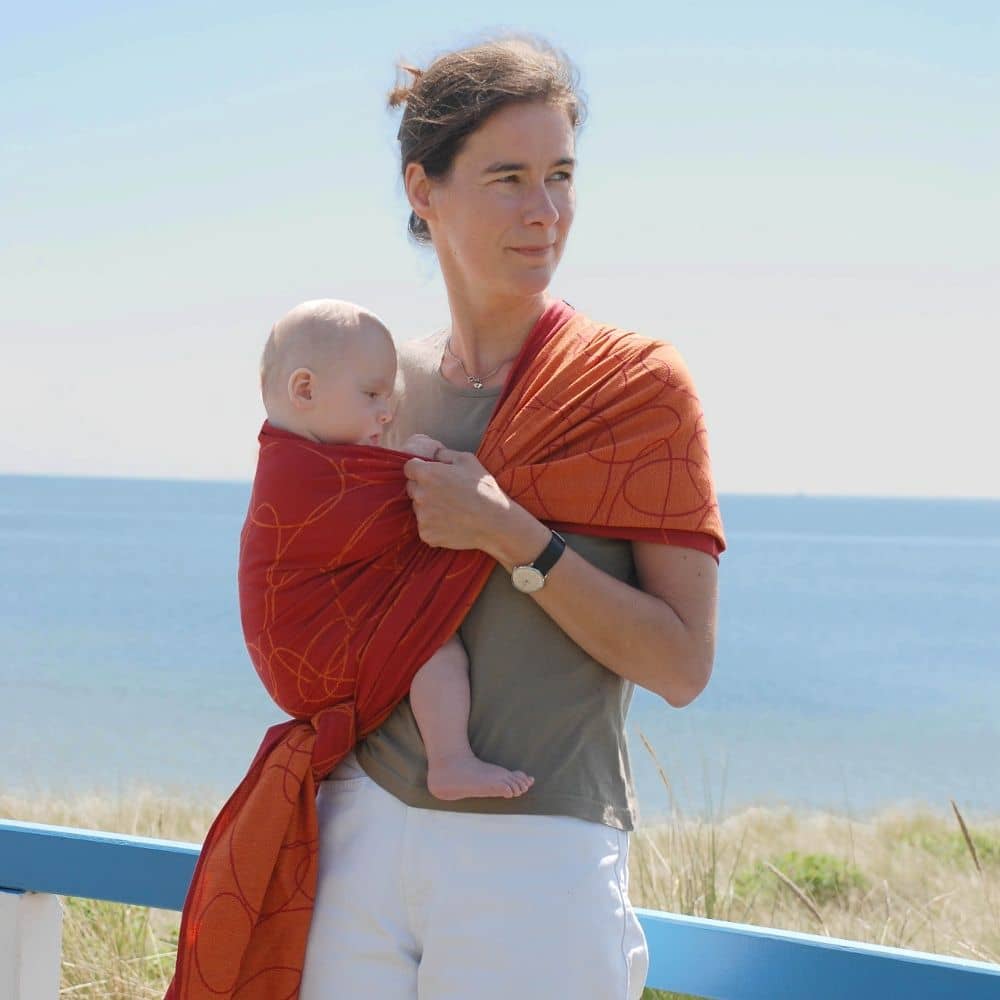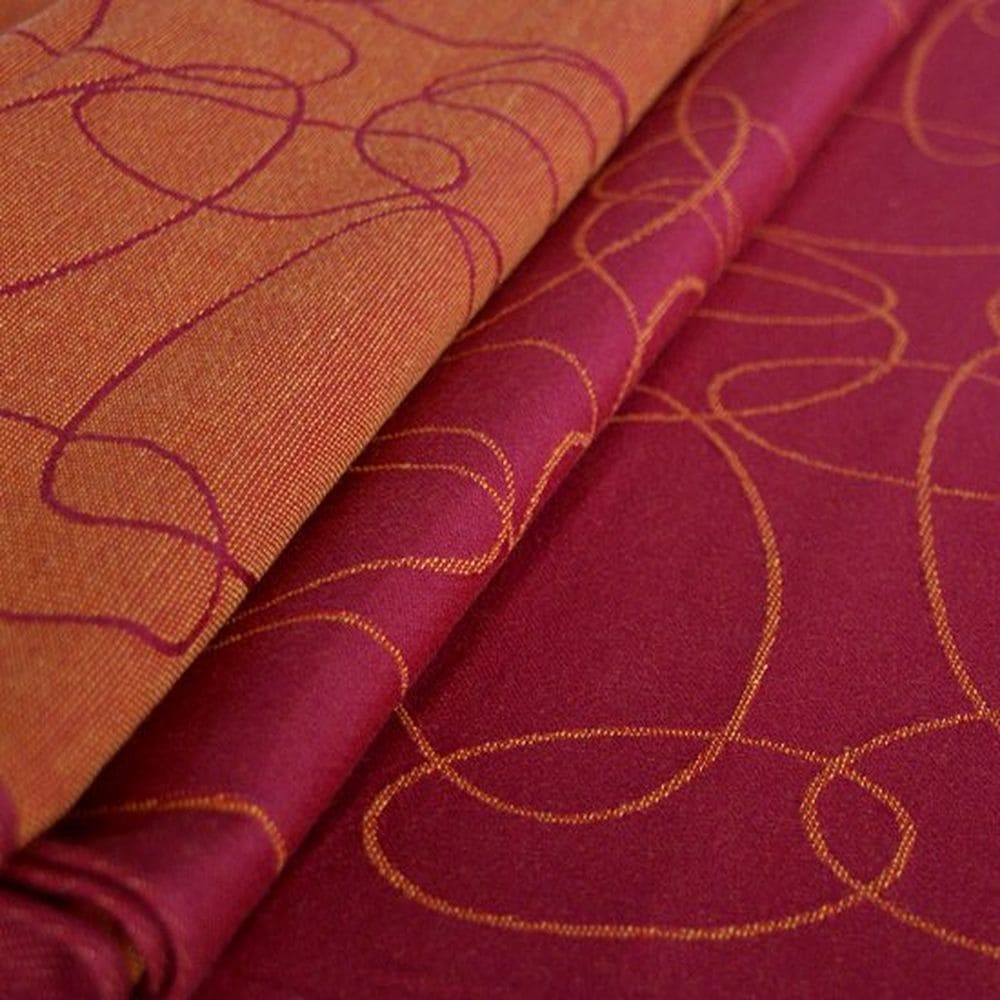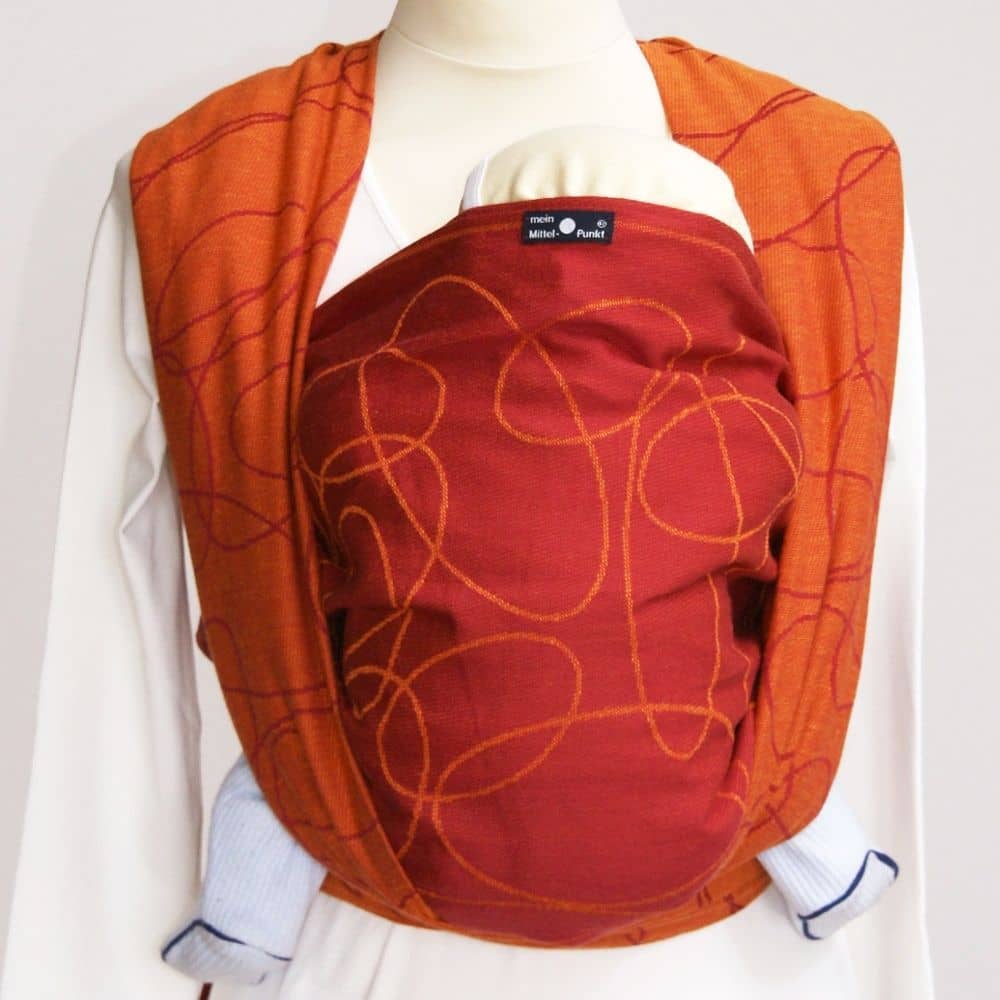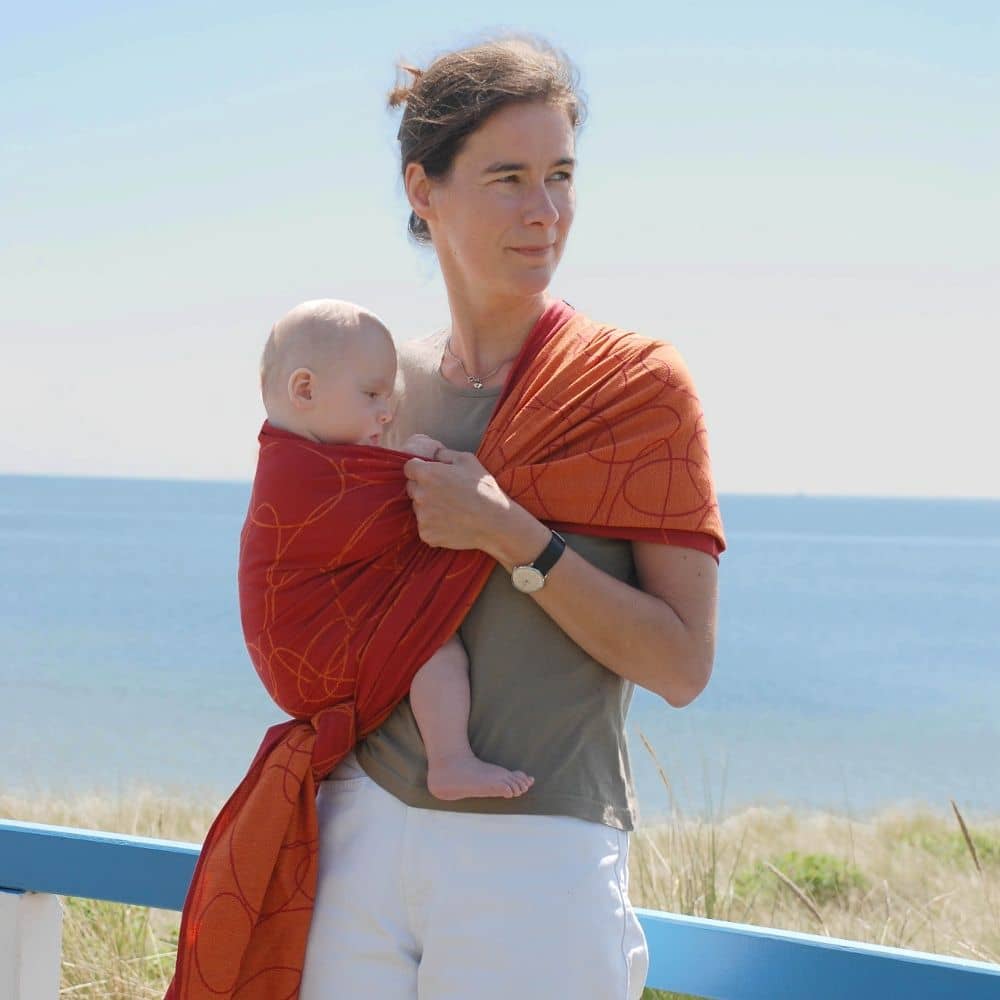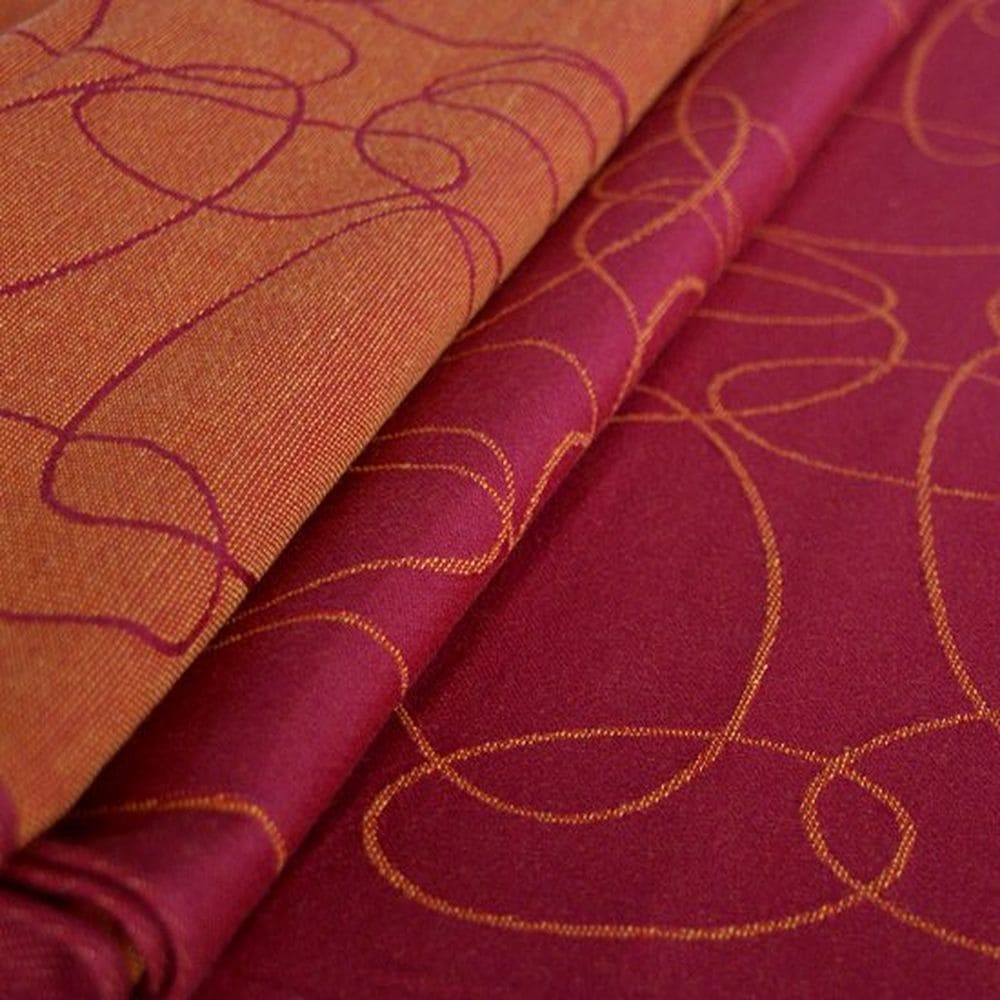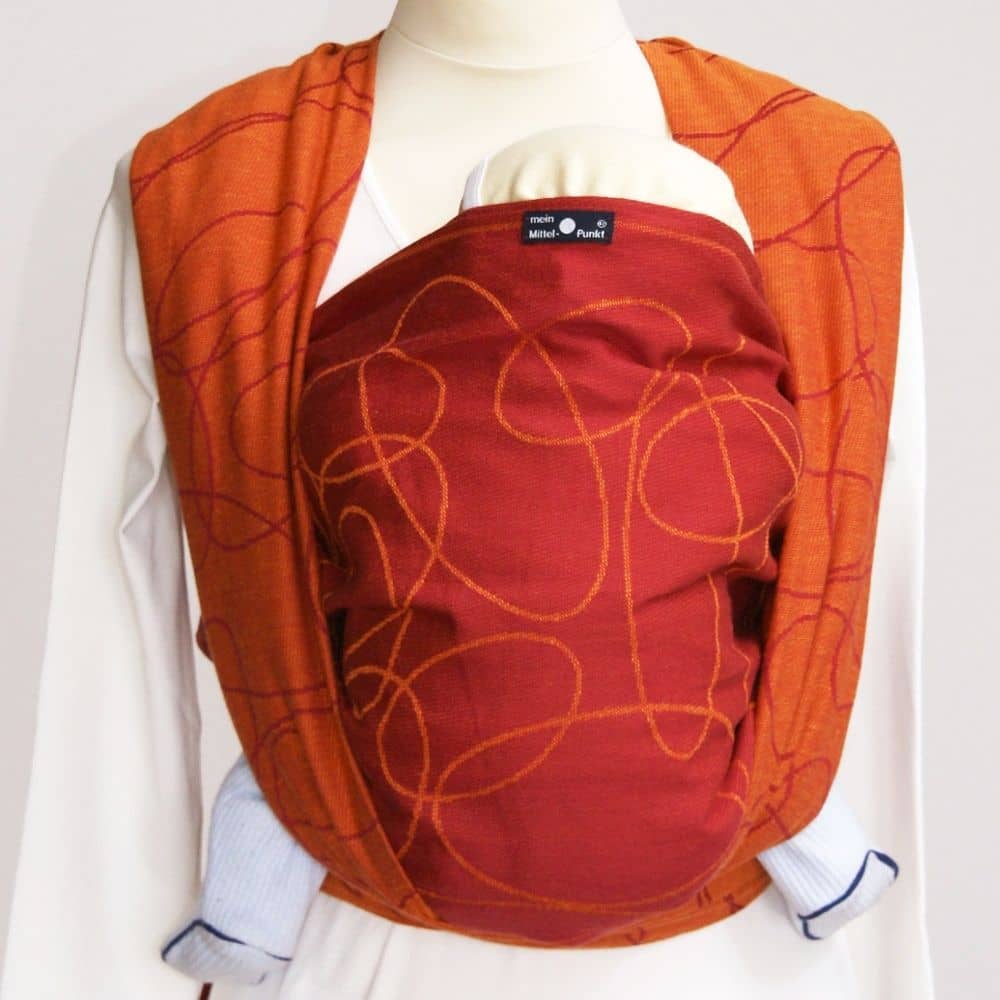 Baby Wrap Sling Ellipses red, second quality
Description
Ellipses pattern with yellow-orange Ellipses on red background on one side and red Ellipses on yellow-orange background on the other side.
Jacquard weave: the patterns are WOVEN into the fabric and not printed on it. The patterns are the same on both sides, the colours are reversed.
The fabric is particularly tear-proof and have optimal diagonal stretch.