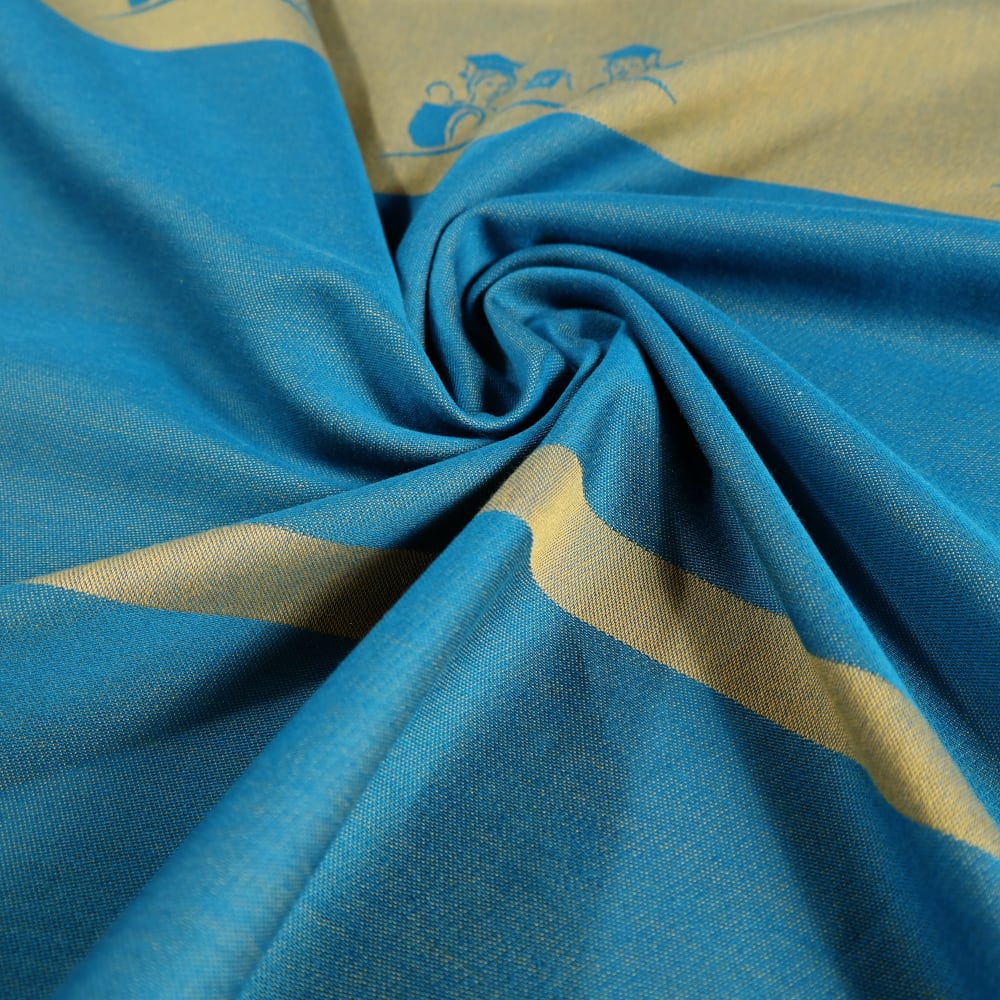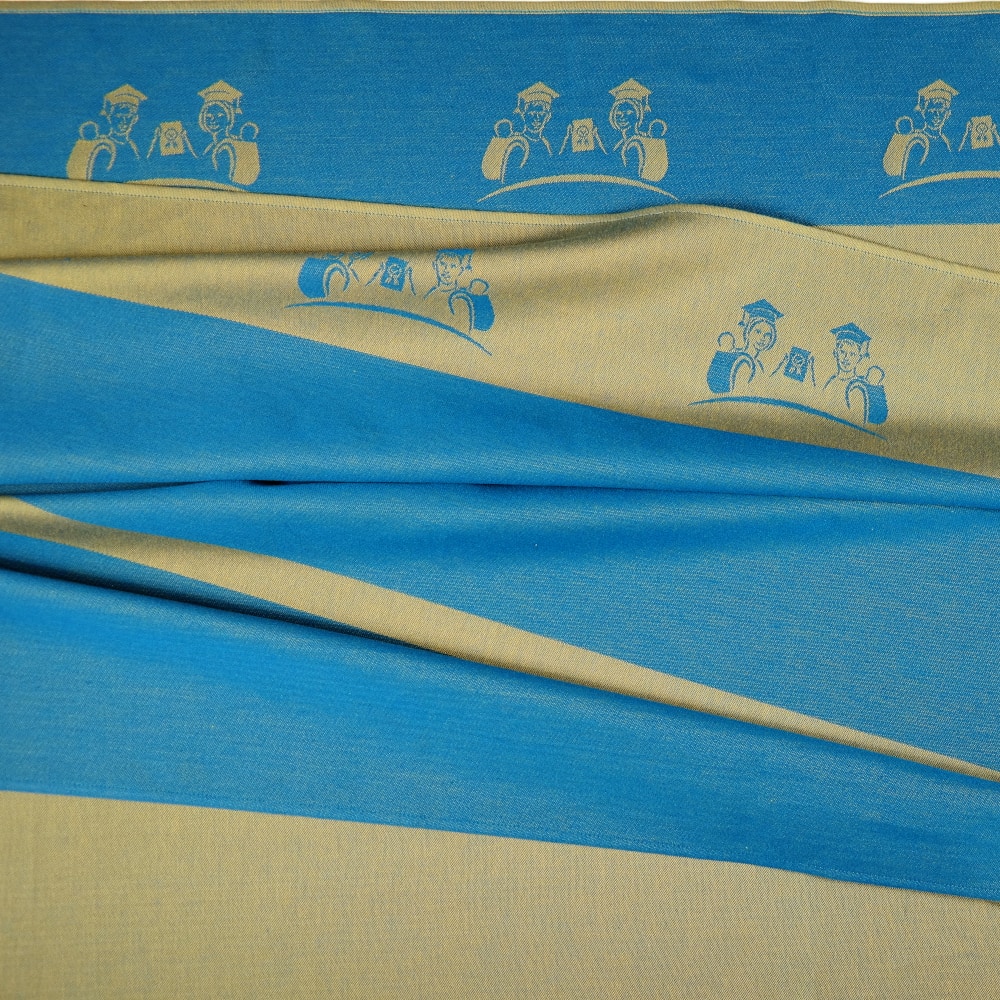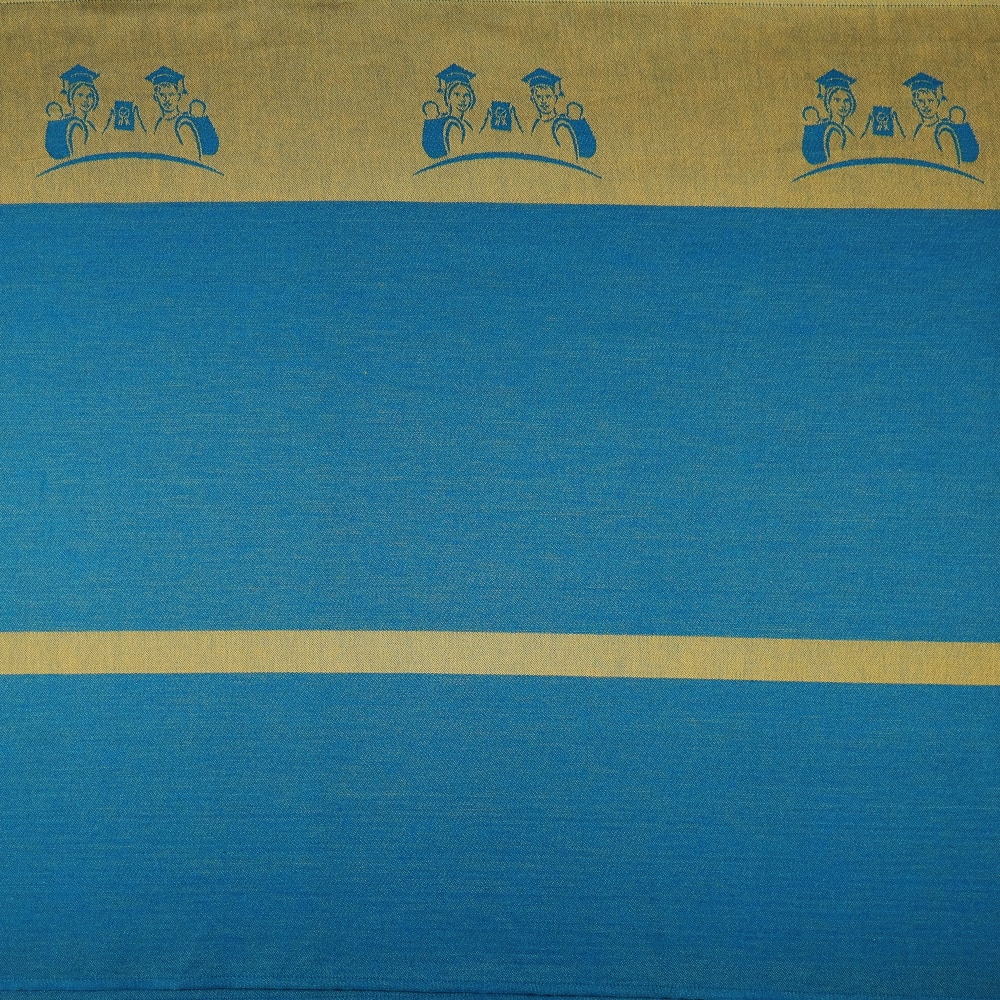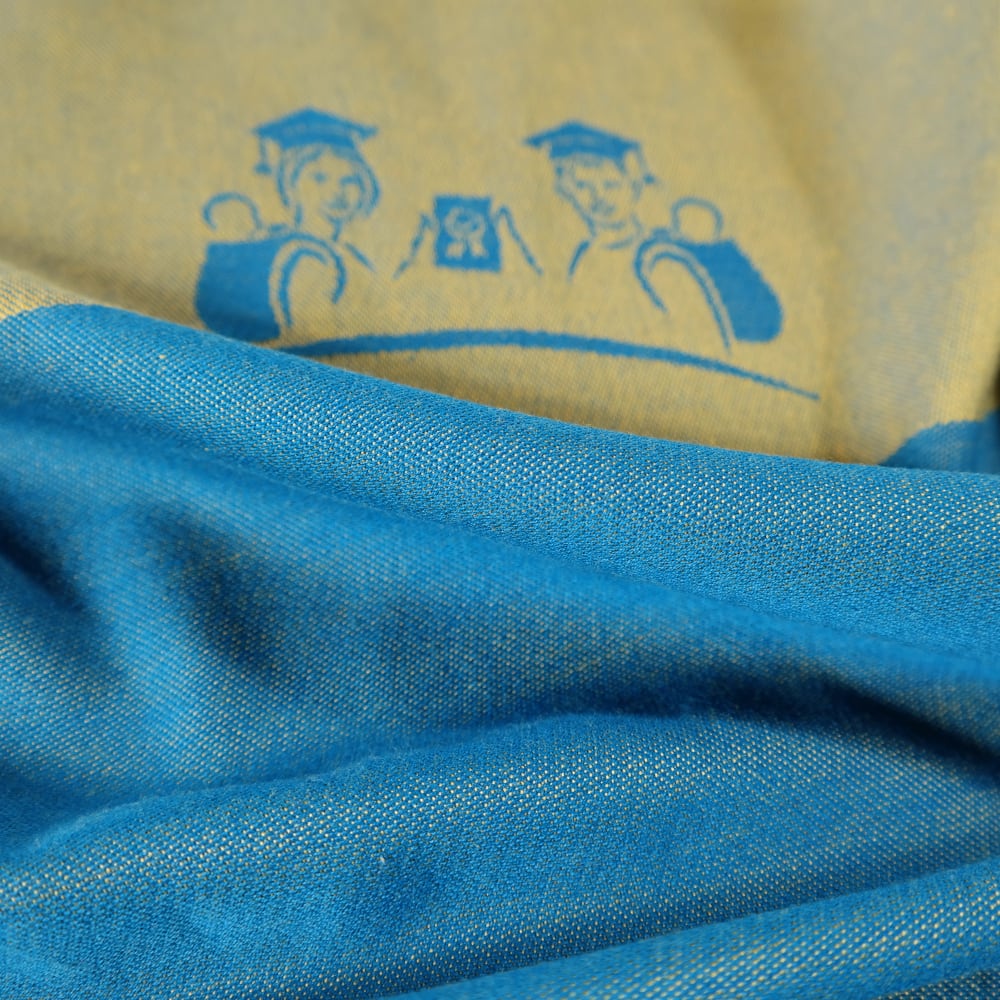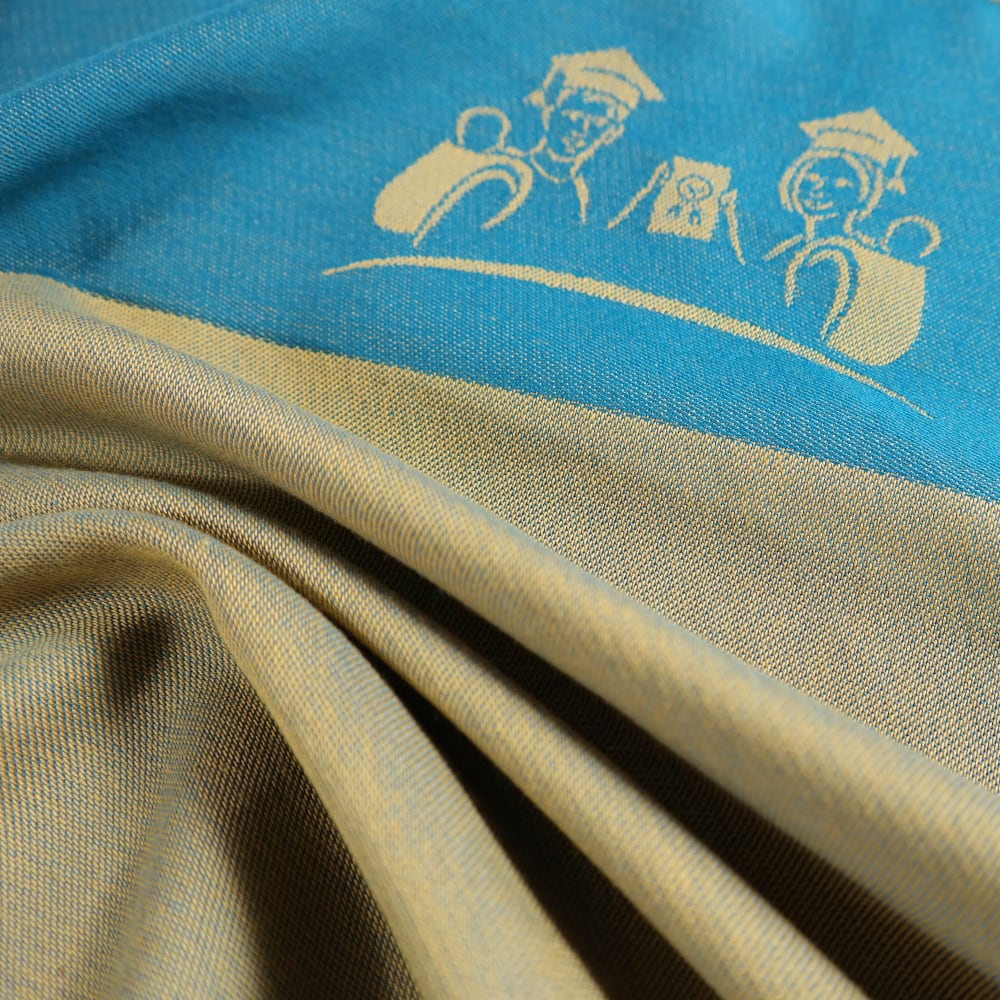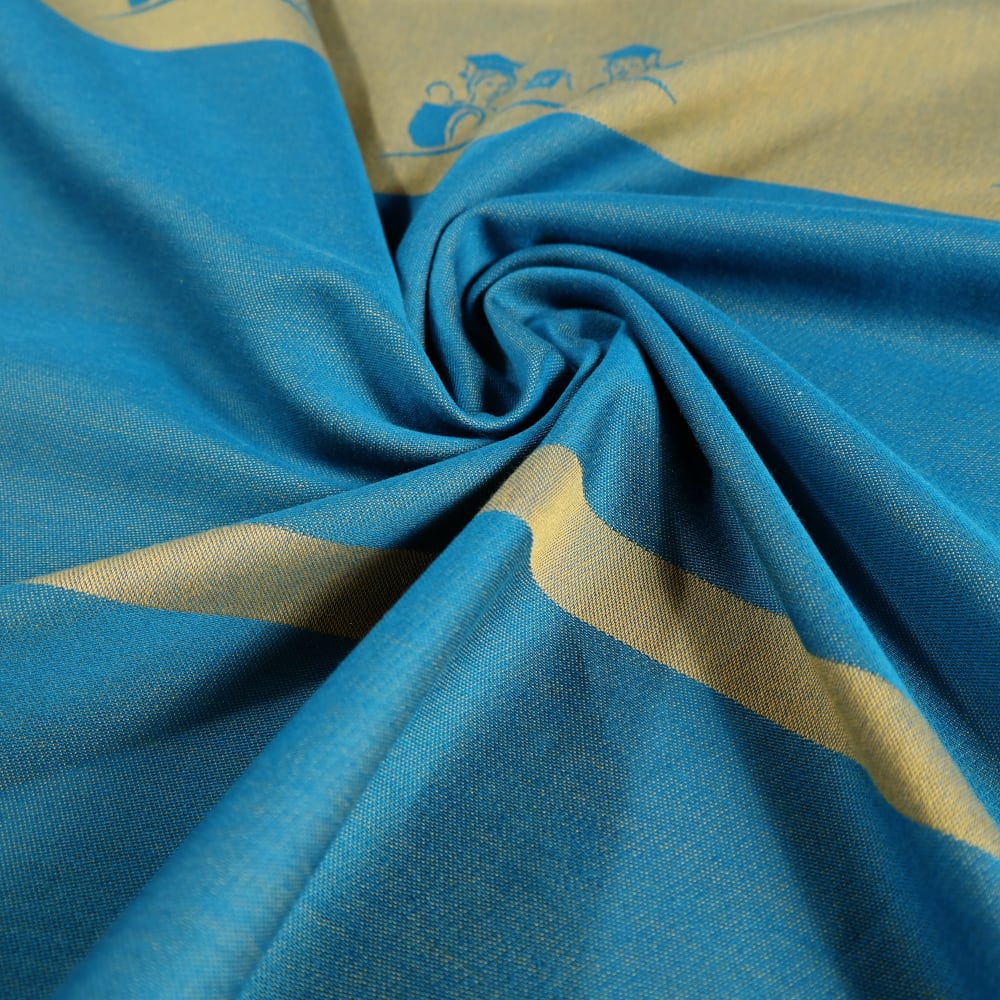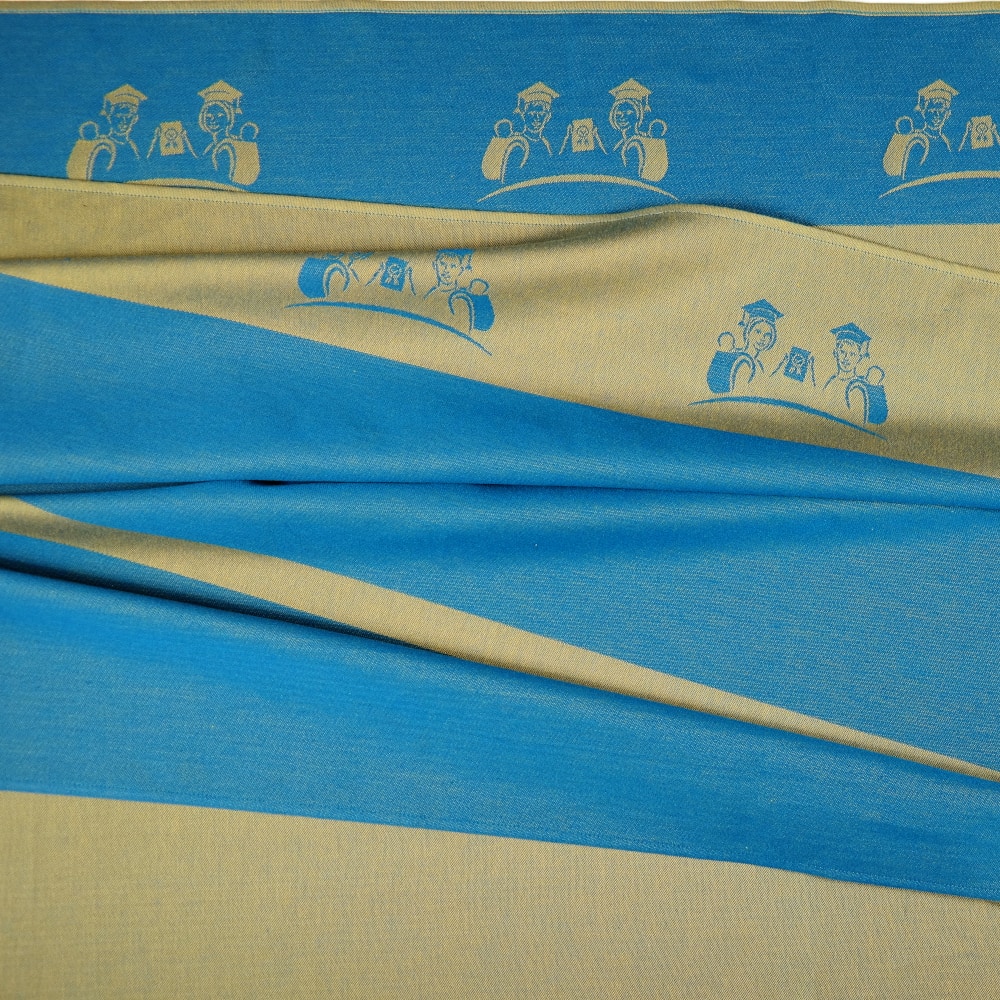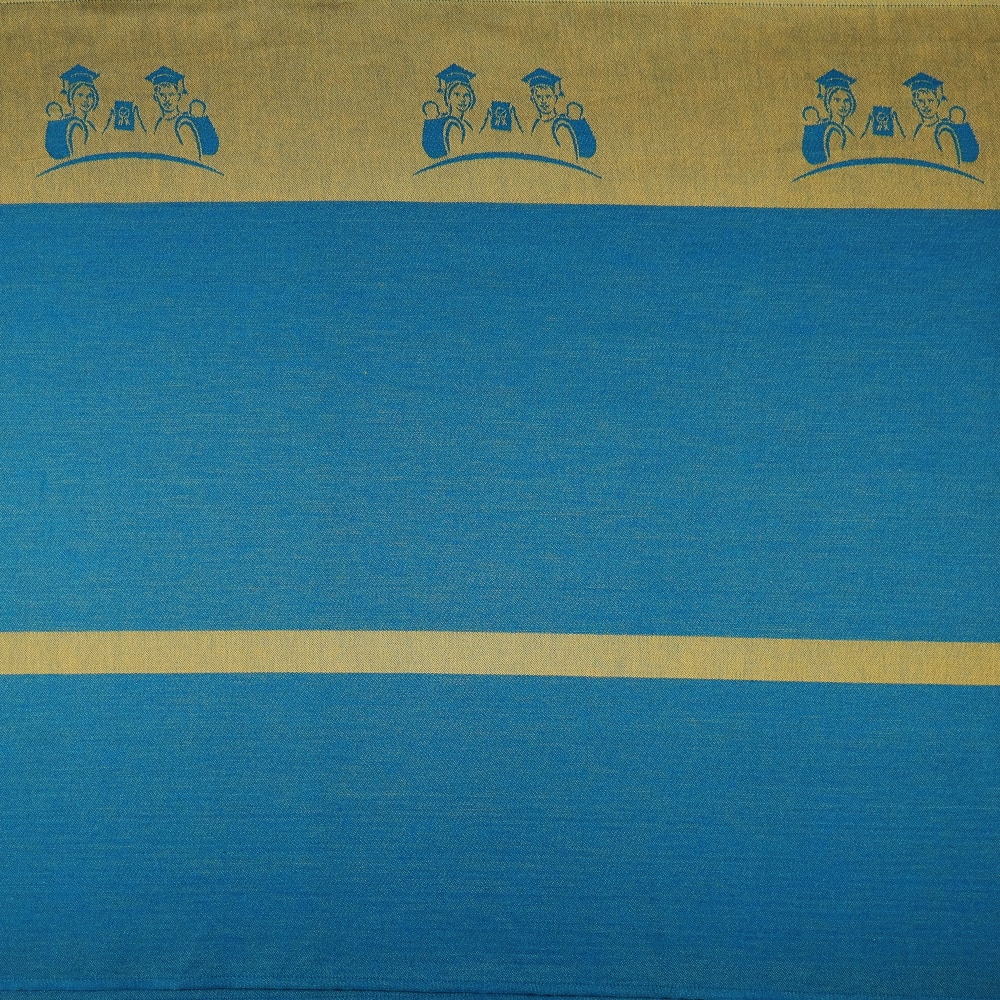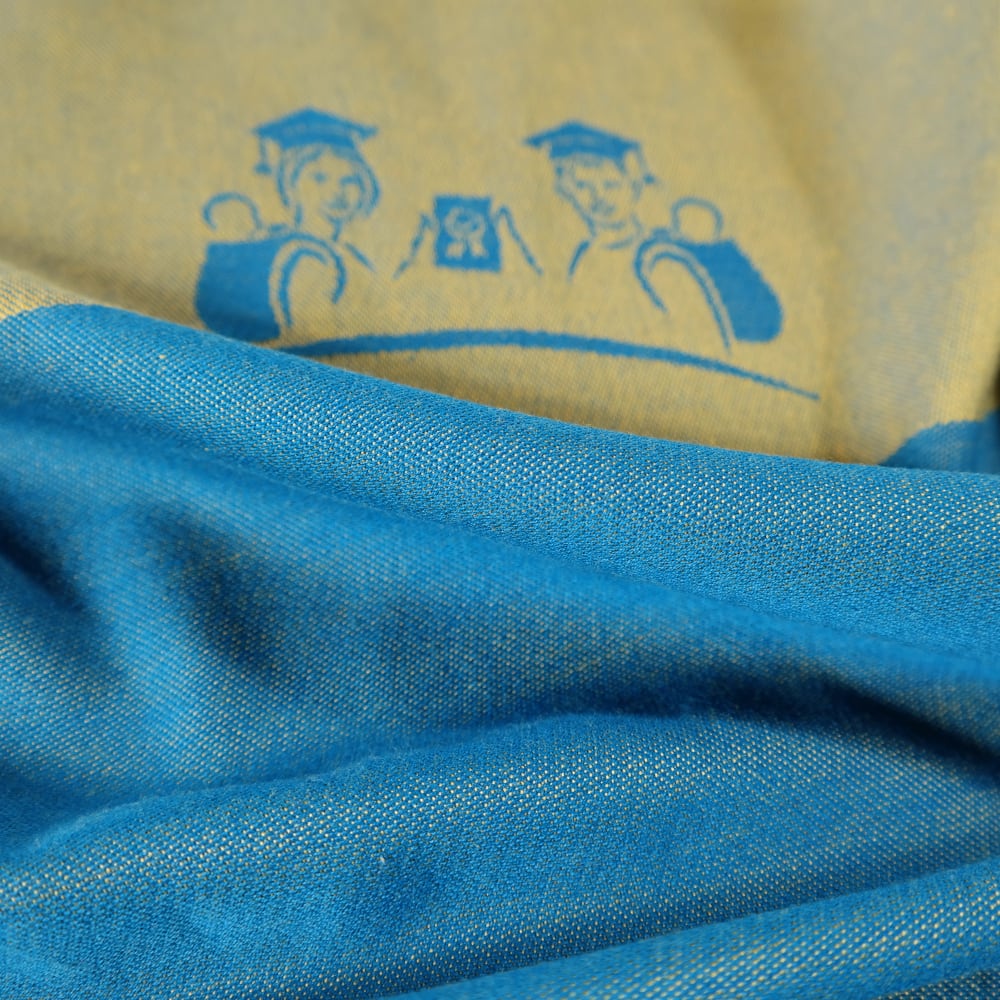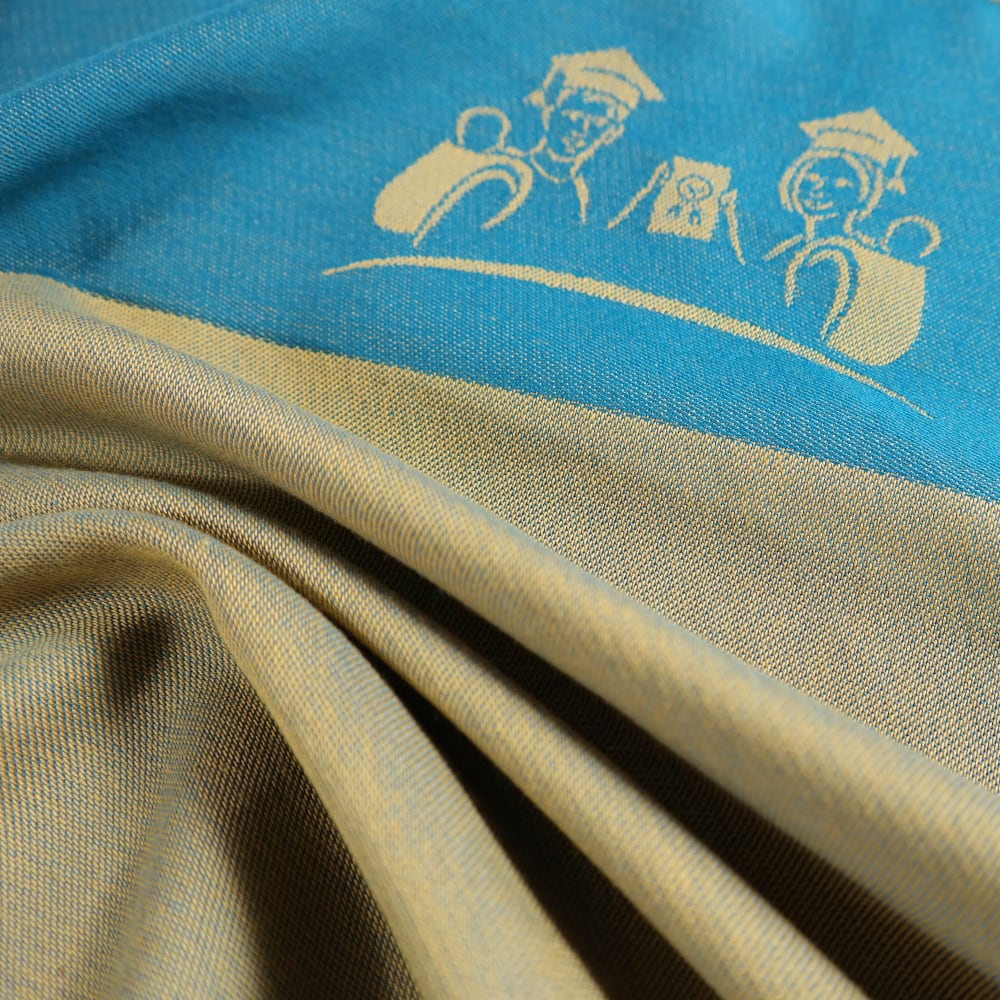 Baby Wrap Sling Babywearing Academy
Description
2nd Quality
How to get started with tying a wrap? Trendy colour blocking can be a great help. This is what educators of the Trageberater-Akademie (Babywearing Counselling Academy) had in mind when they approached us and asked for a cooperation.
Their wrap should feature contrasting block stripes of different widths, differently coloured edges and their logo woven into one of the narrower stripes. We put the design into practice weaving a teal centre stripe framed by two harvest coloured narrower stripes, one of them featuring the logo. A beautiful wrap perfectly suited to give orientation and make wrapping easy right from the start.
Thank you for this great cooperation!
Soft, lightweight and with perfect diagonal give, it is comfortable to handle and to wrap with holding knots in place whether you wear a newborn or an infant. It has a lovely flow and drape, molding to the wearer and baby with optimal comfort while supporting the baby evenly.
Made from 100% organic cotton and absolutely free from any harmful substances.