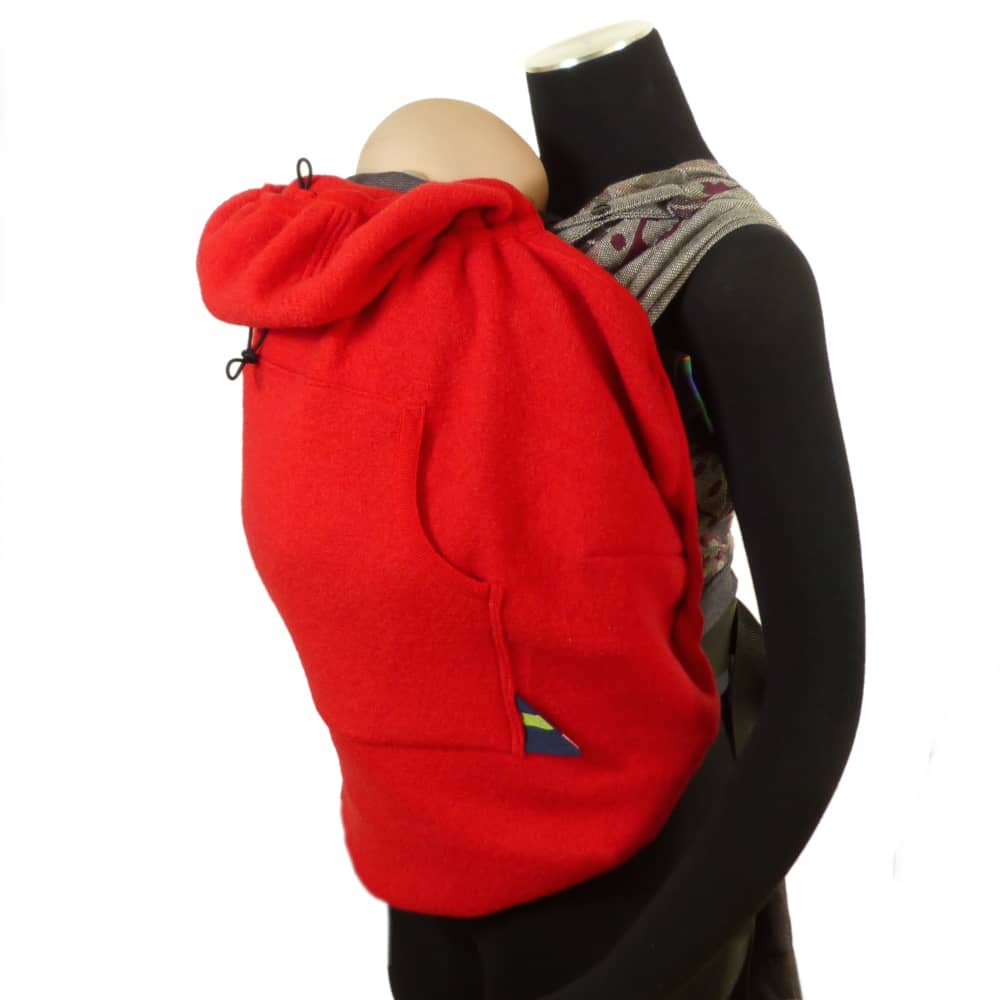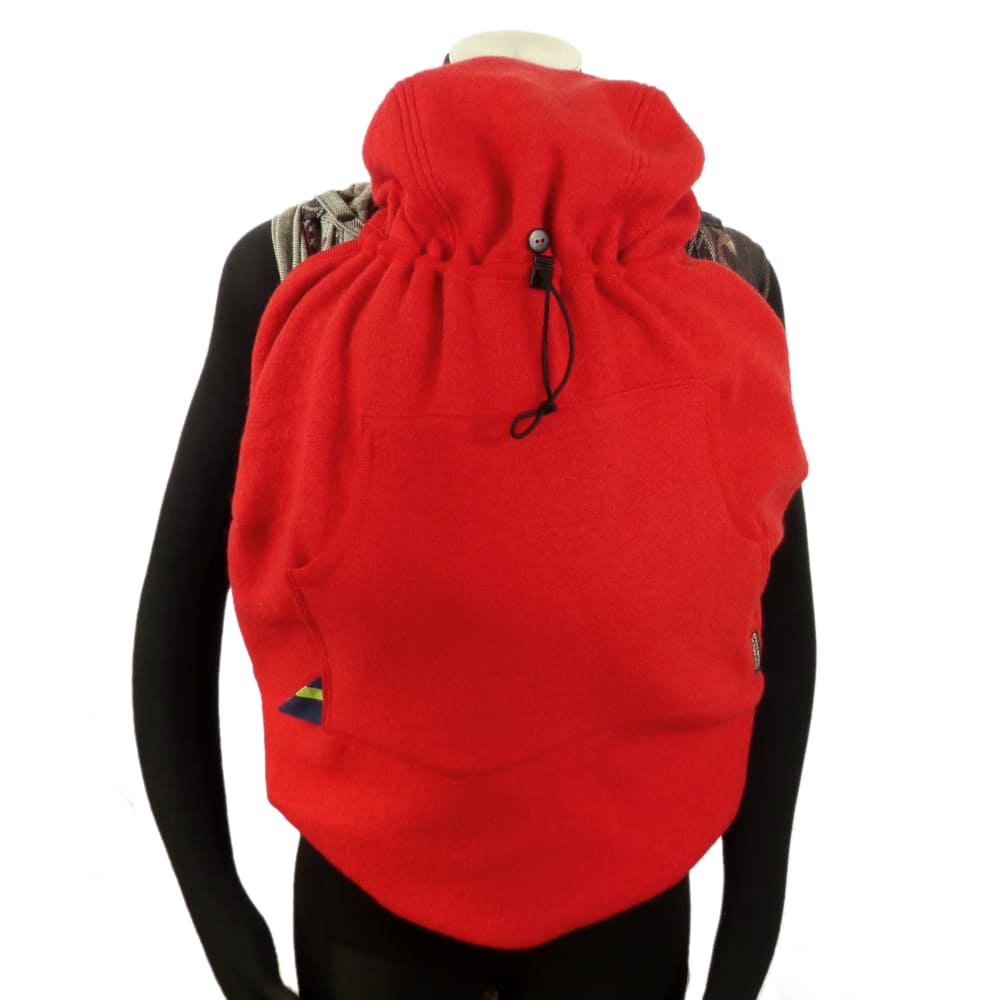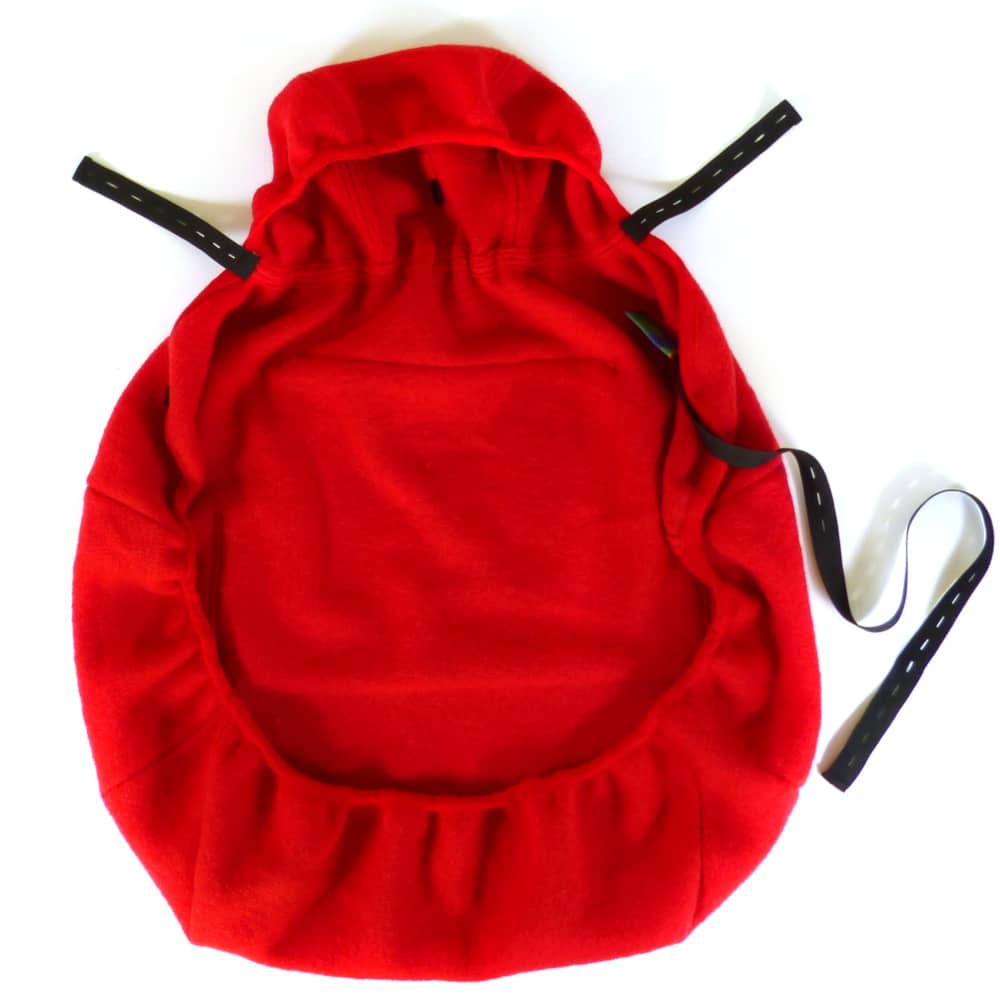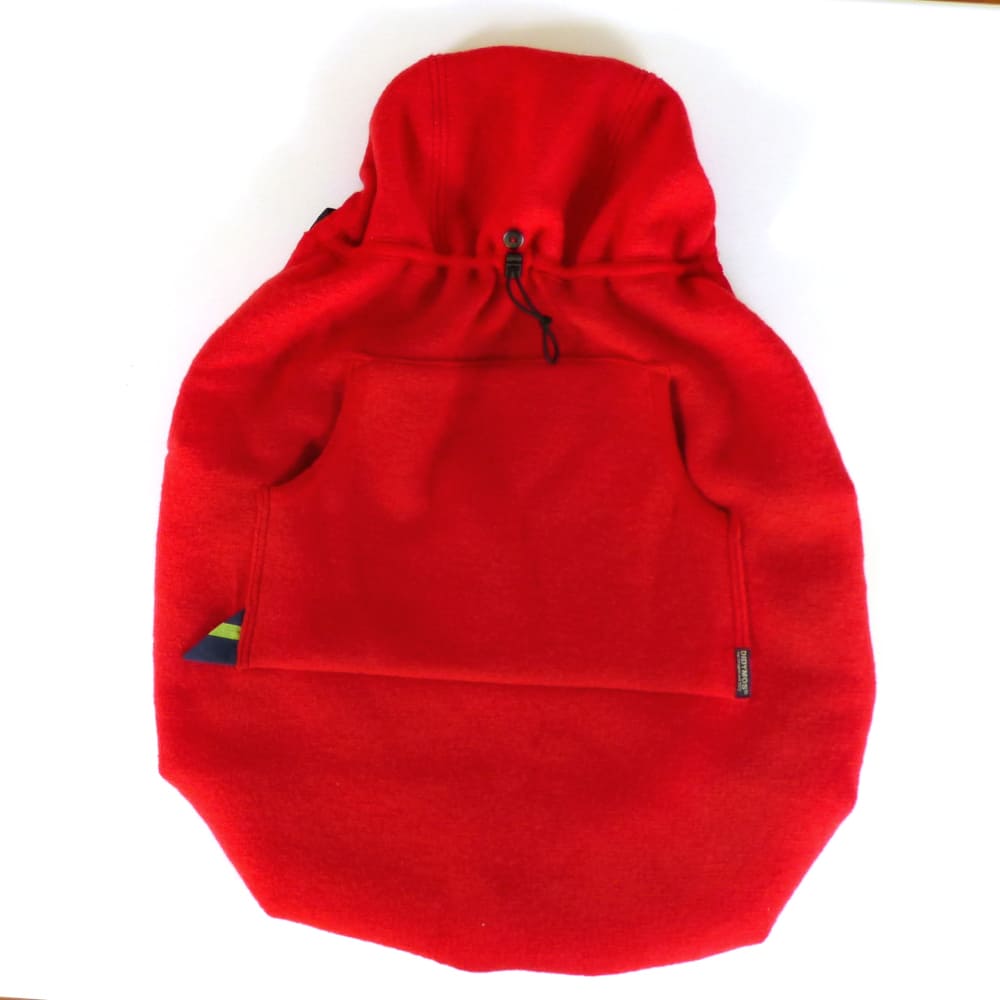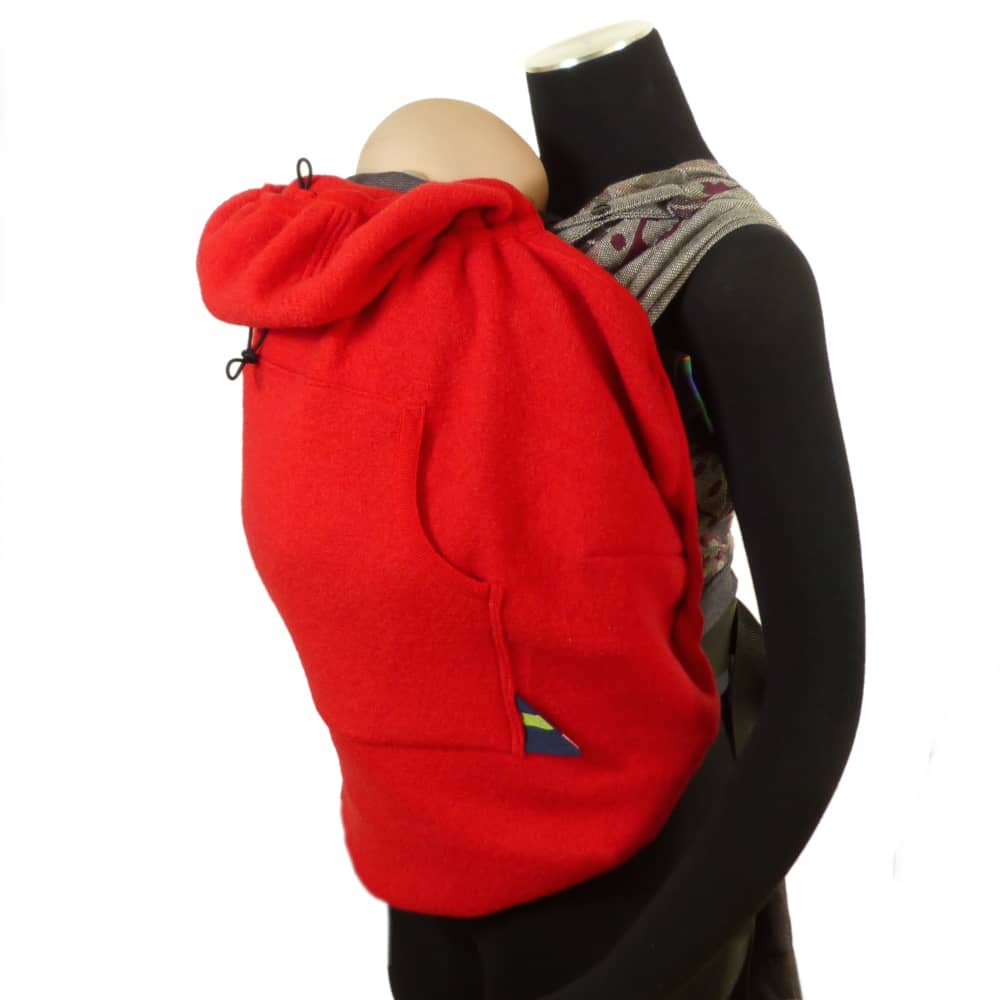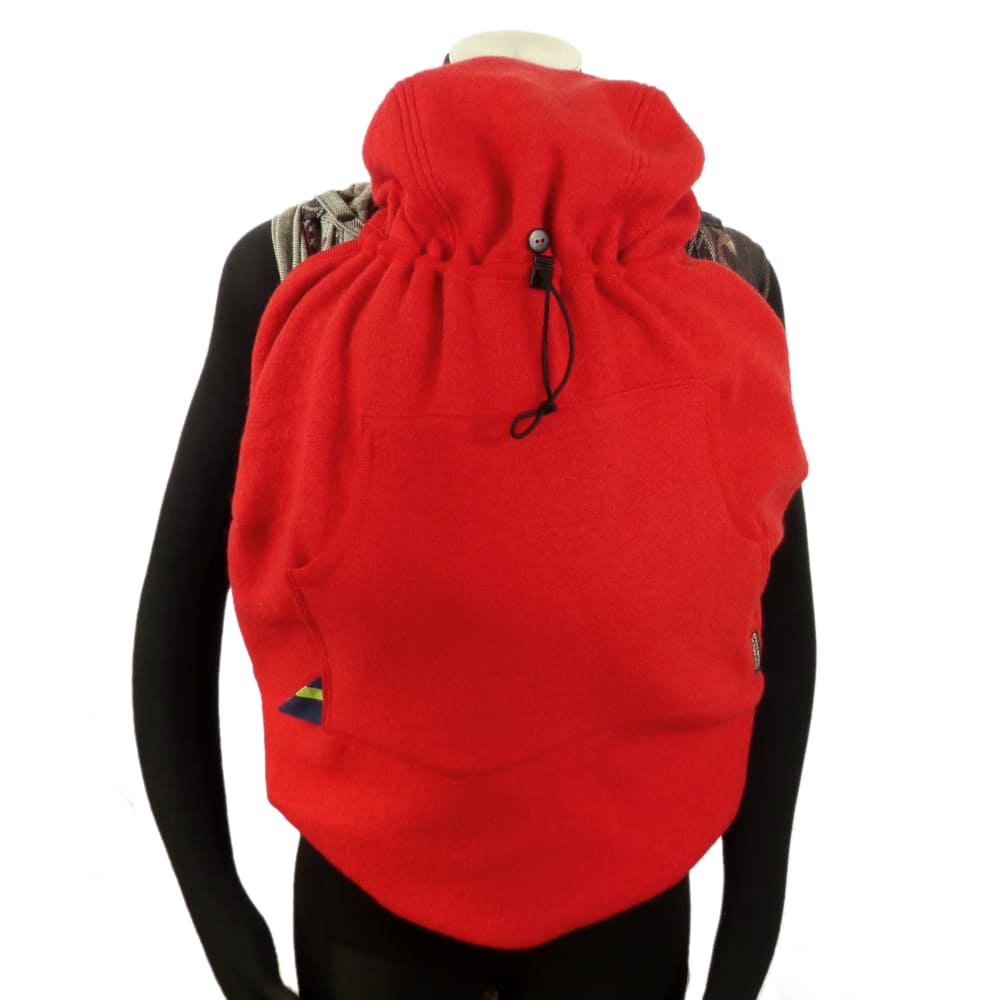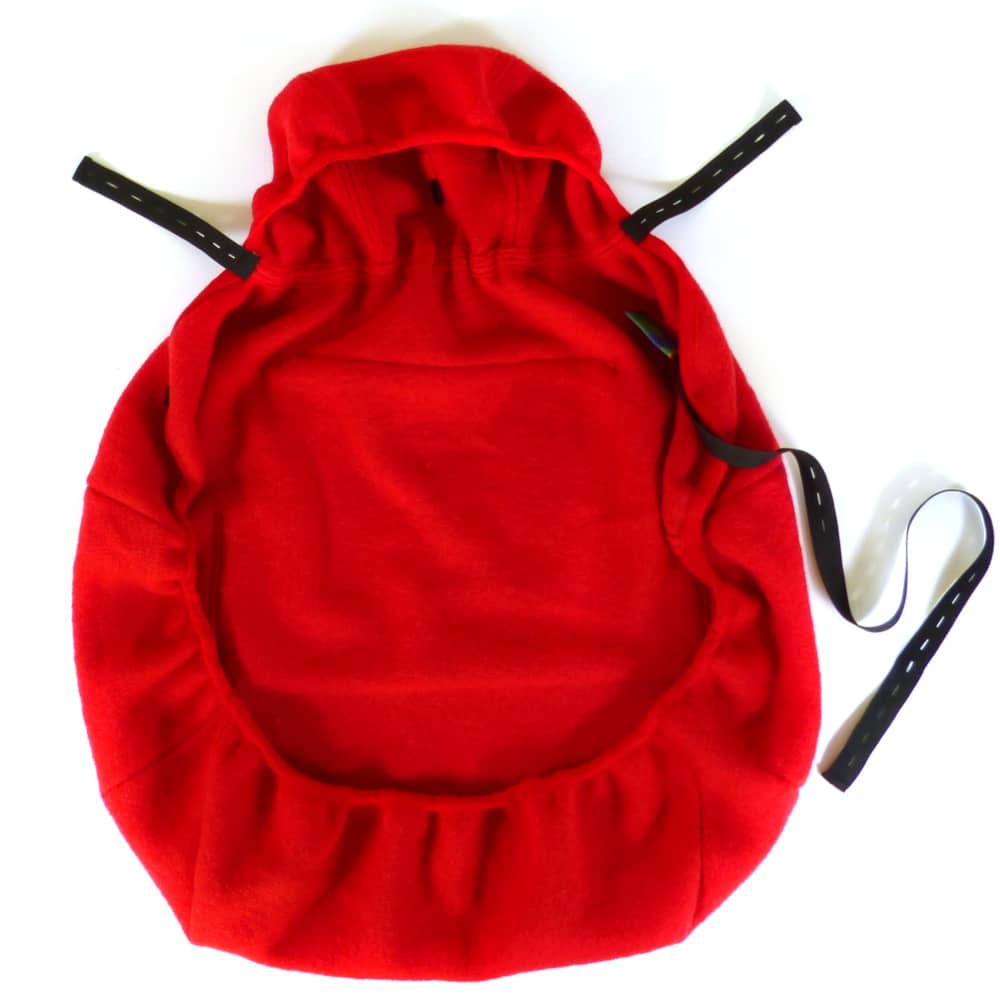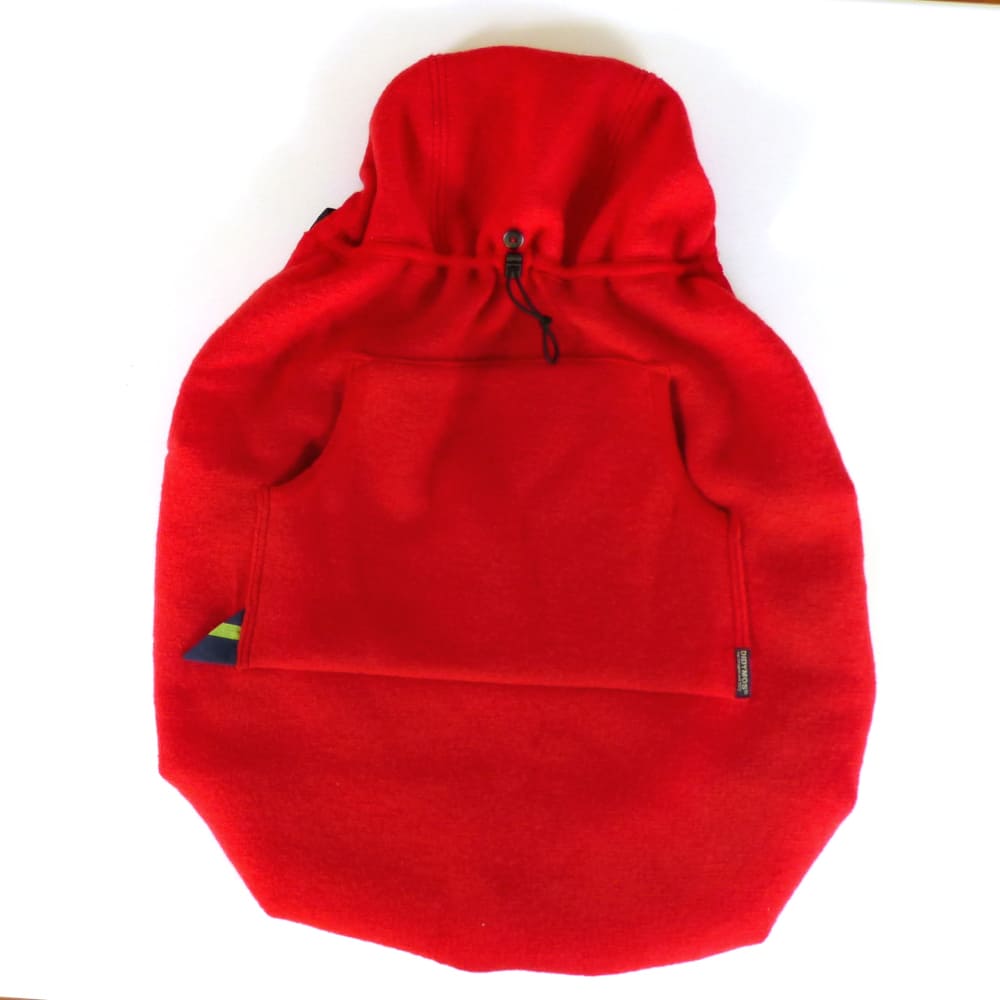 Description
Designed to provide your baby with an extra layer of protection against the cold, wind and rain, the BabyDos simply fits over the wrap sling or any other baby carrier as well as over infant car seats. There are adjustable straps around the head and neck as well as an elastic band at the bottom edge to stop any cold or wind from getting to your baby. Pockets on the front keep your hands warm. The hood can be rolled up to form a headrest.
The BabyDos is entirely made of boiled wool. Boiled wool is durable, water-resistant and keeps nicely warm.
It is suited for front, side and back carries.
The red BabyDos has clip fasteners to fix it to the baby wrap or other baby carrier. The other colour versions have ajustable buttonhole stips.

and is fixed to the wrap or baby carrier by means of adjustable buttonhole strips.
Size 1 ist for a baby up to the height of 68 cm (27 inches) and size 2 up to the height of 86 cm (34 inches).
Washing & care instructions
Washable: Wool Cycle, cold

Please follow our DIDYMOS Care Tips to make your DIDYMOS model last for many years.
Suitable Products
Suitable Products
Baby Wrap Sling Lisca Burgund
A very lightweight wrap featuring the Lisca pattern. This time we used dark red threads for the warp and orange and cyclamen for the weft to accentuate the pattern. A particularly fine, soft and supple fabric which is ideal for newborn and for toddlers as well. Jacquard weave: the patterns are WOVEN into the fabric and not printed on it. The patterns are the same on both sides. The fabric is particularly tear-proof and has optimal diagonal stretch. Click here to view detailed care instructions.
Warmers Baby Alpaca cherry red
Ideal to keep baby's legs warm and trousers and socks together. They protect the little knees of a crawling baby. Mums will like to wear them as wrist warmers. Made from a particularly fine and soft Alpaca wool fibre, the legwarmers are soft against the skin and do not itch! Suited for babies, children and adults (wrist warmers). These warmers are produced in small and medium family-run knitting mills in Peru. De Colores, the producer, follows top quality standards in terms of material, design, colour and finish and makes sure that fair working conditions are observed during the whole manufacturing process.