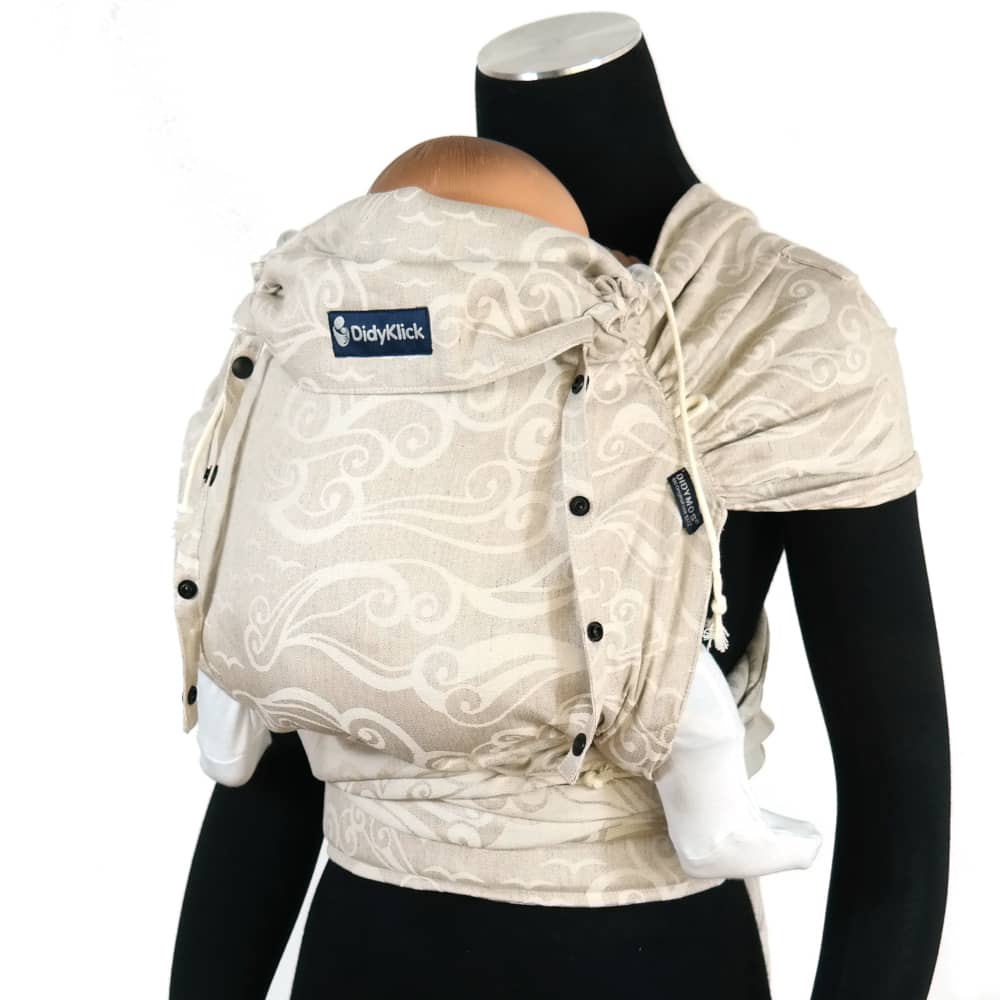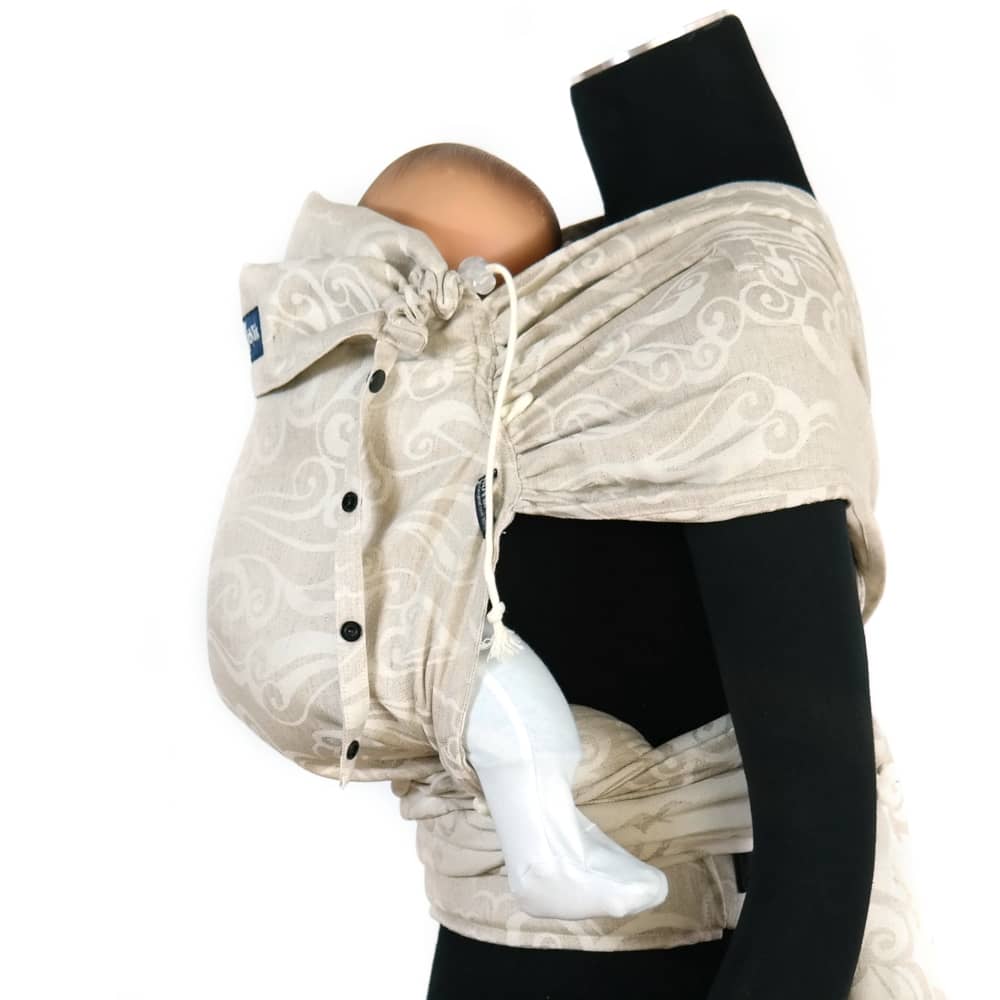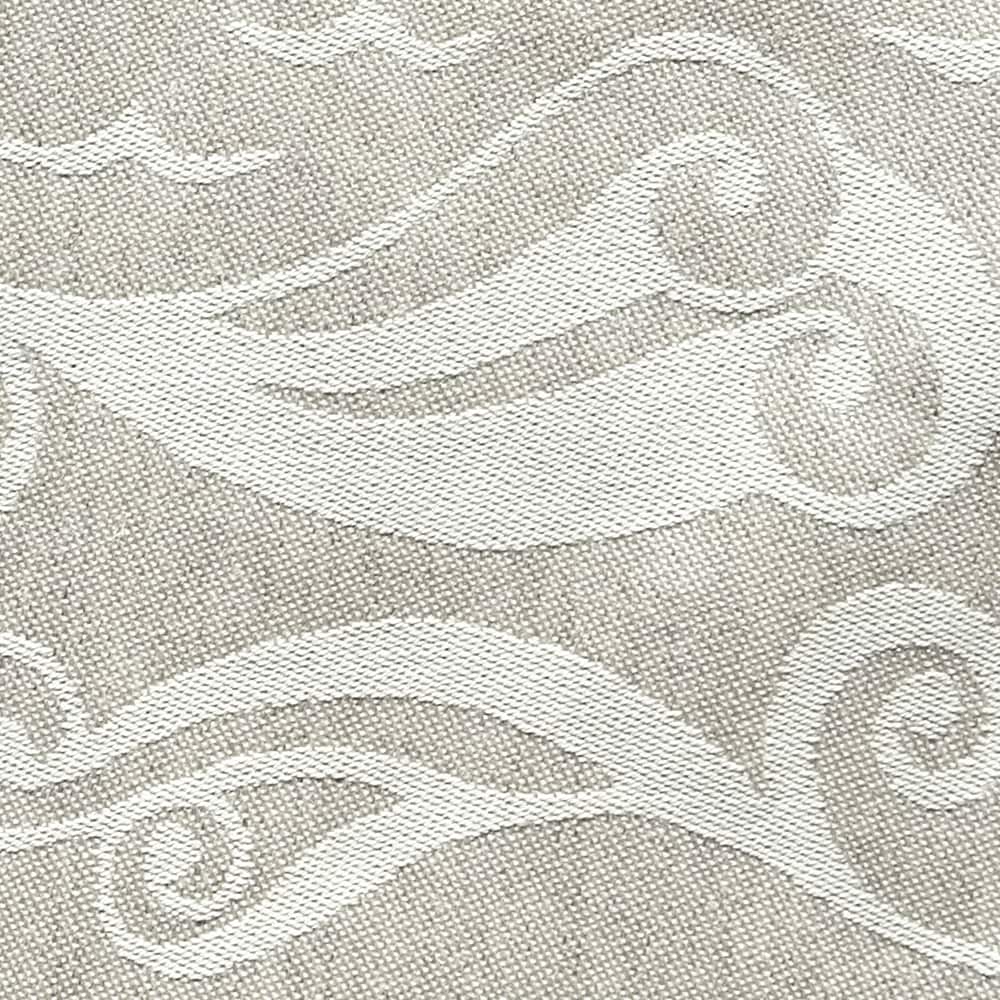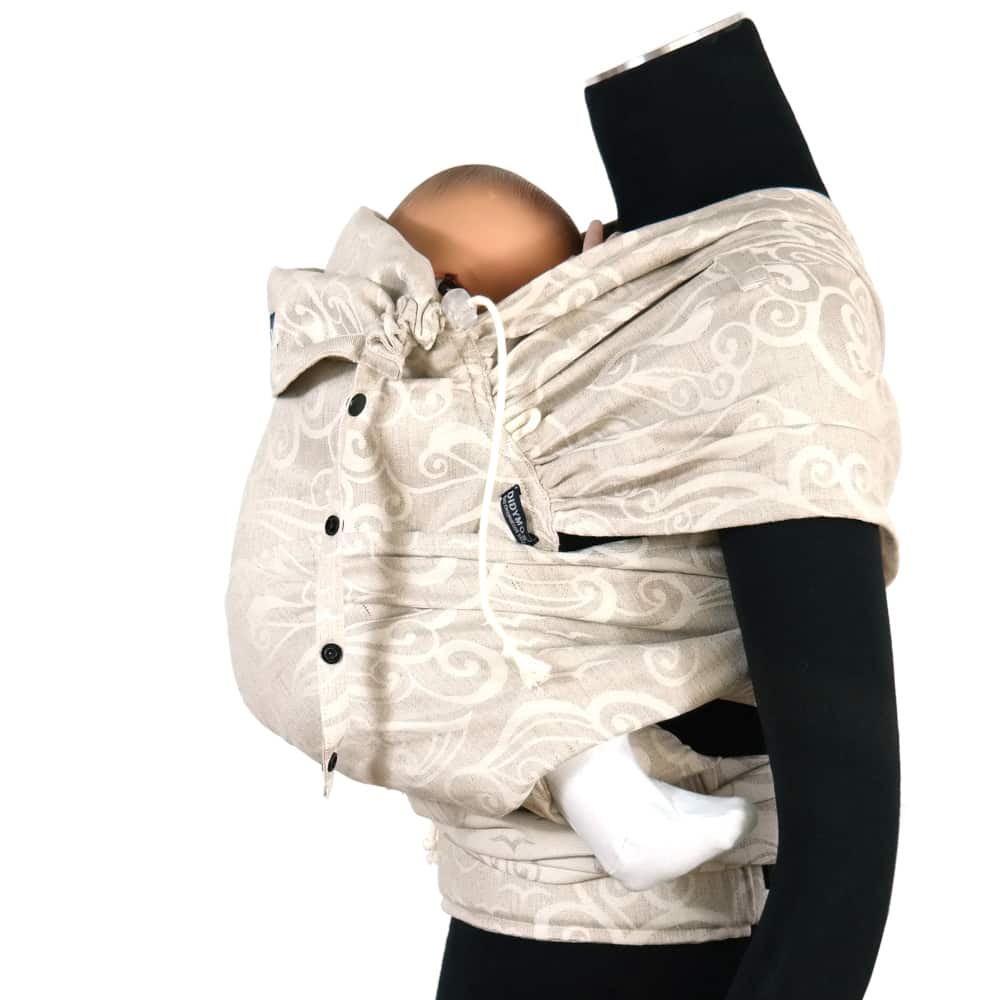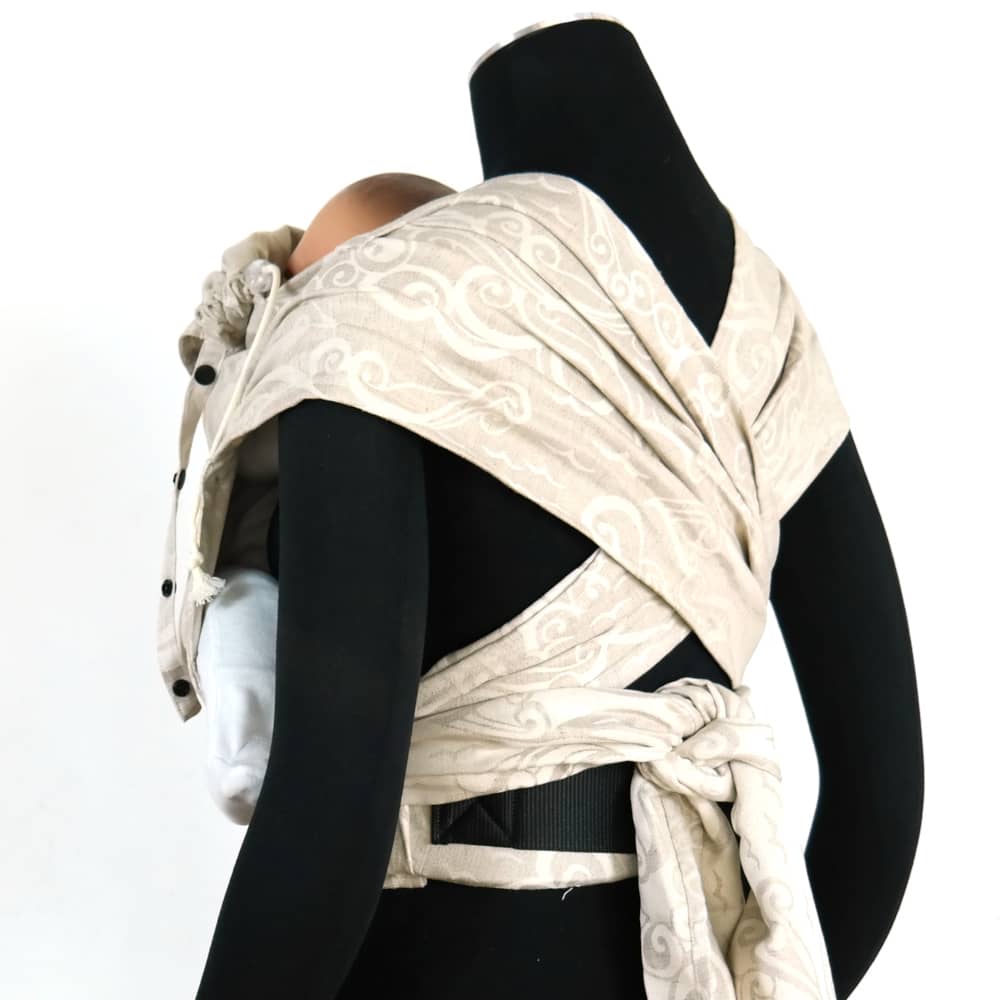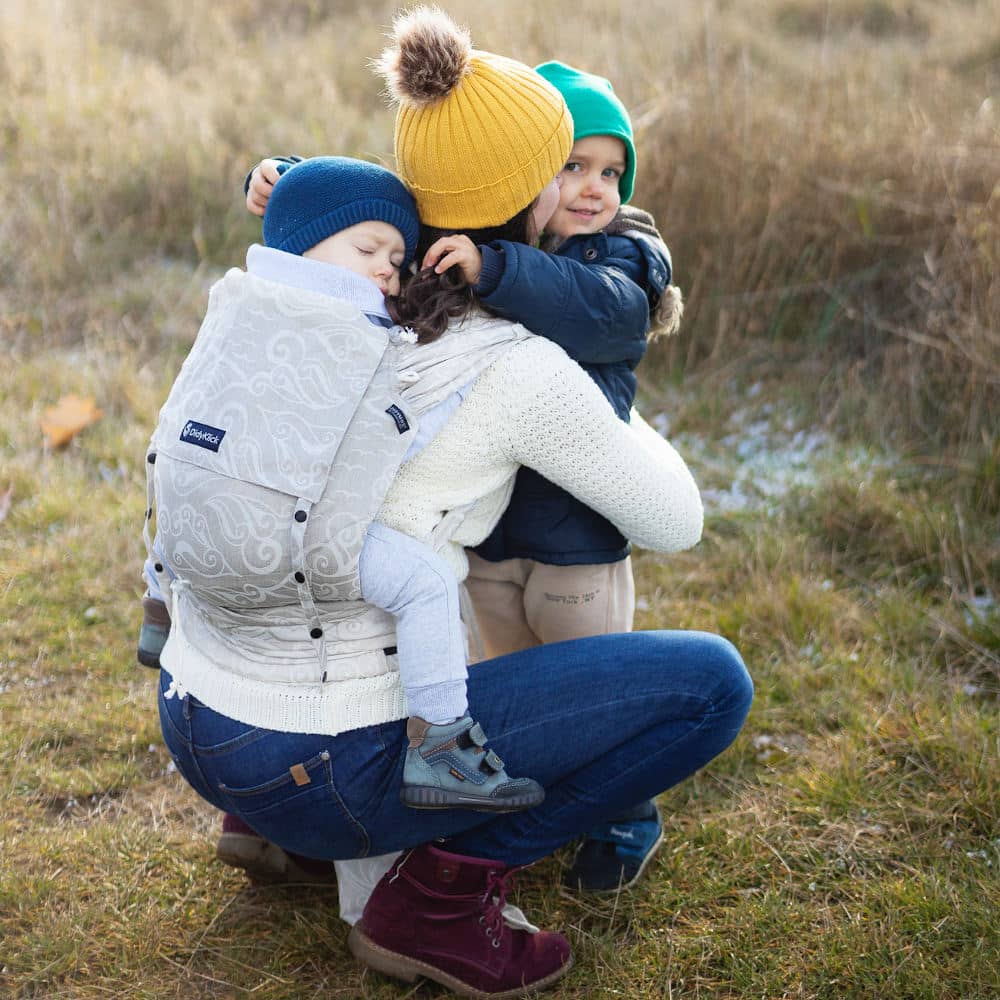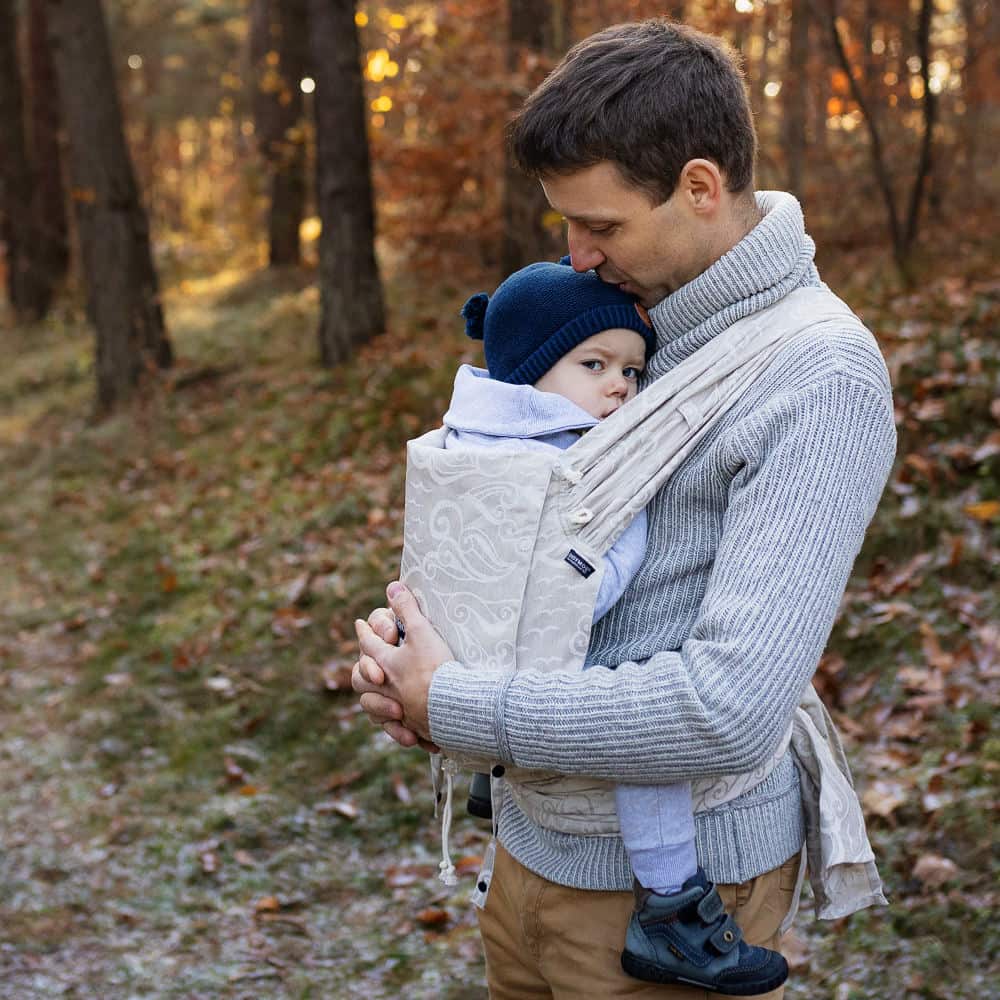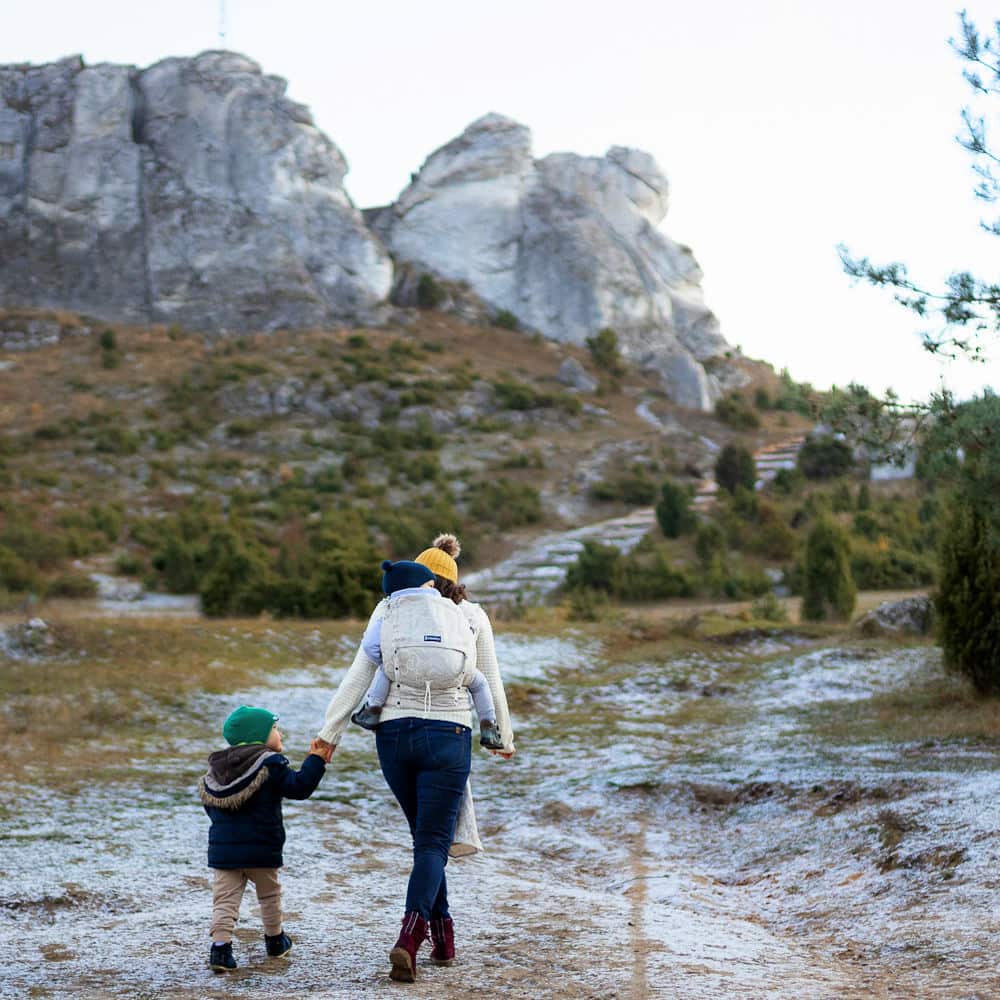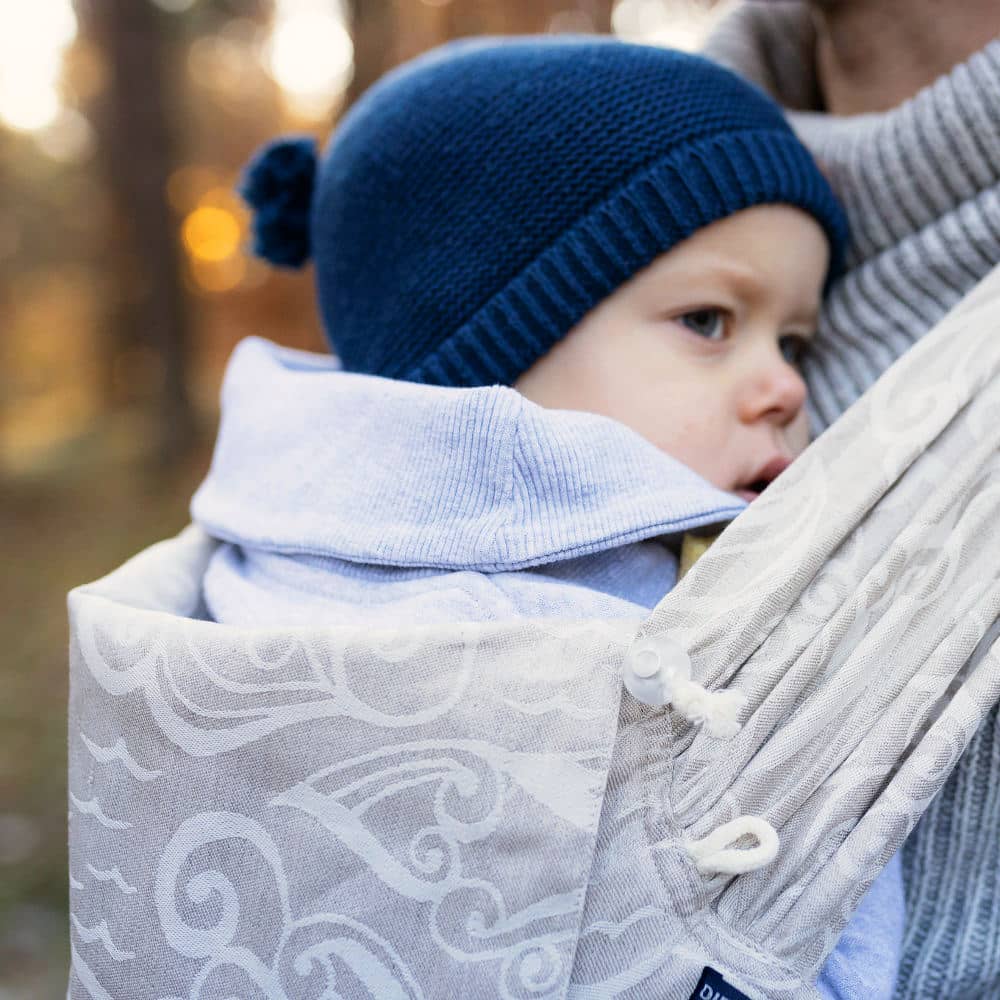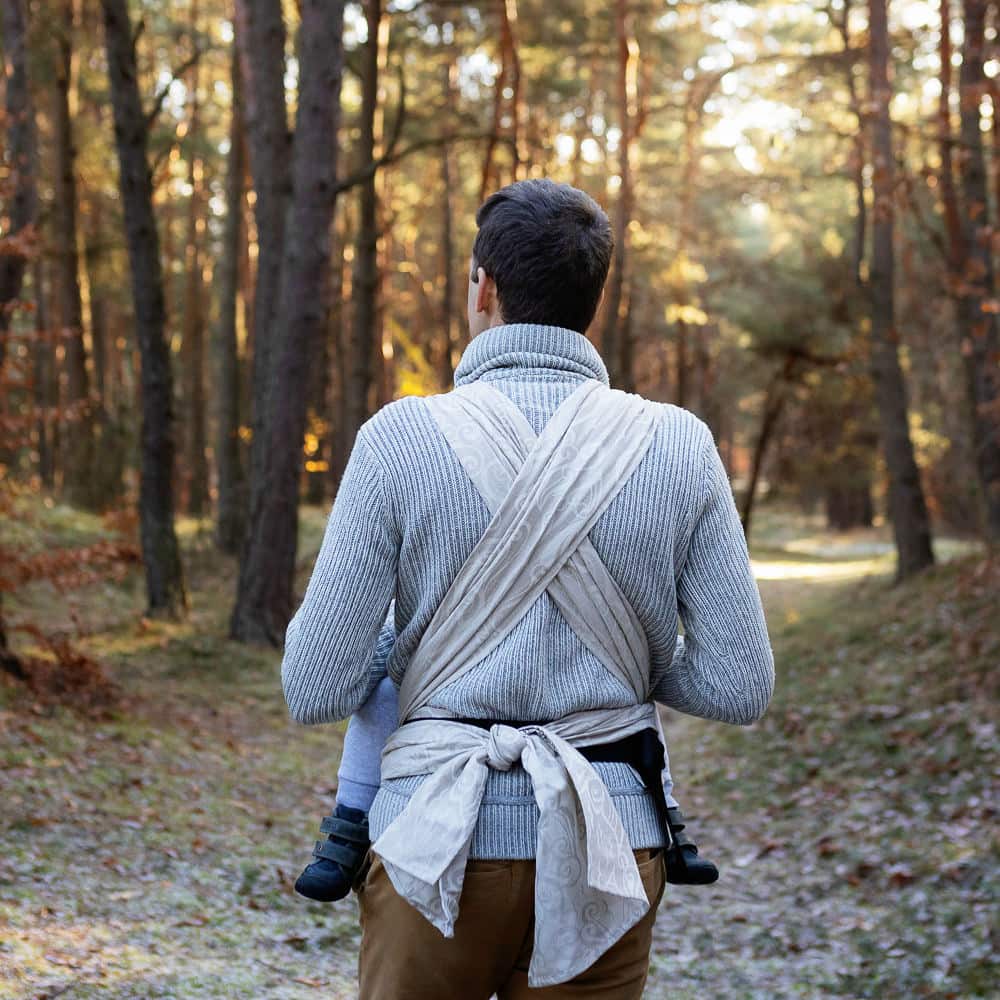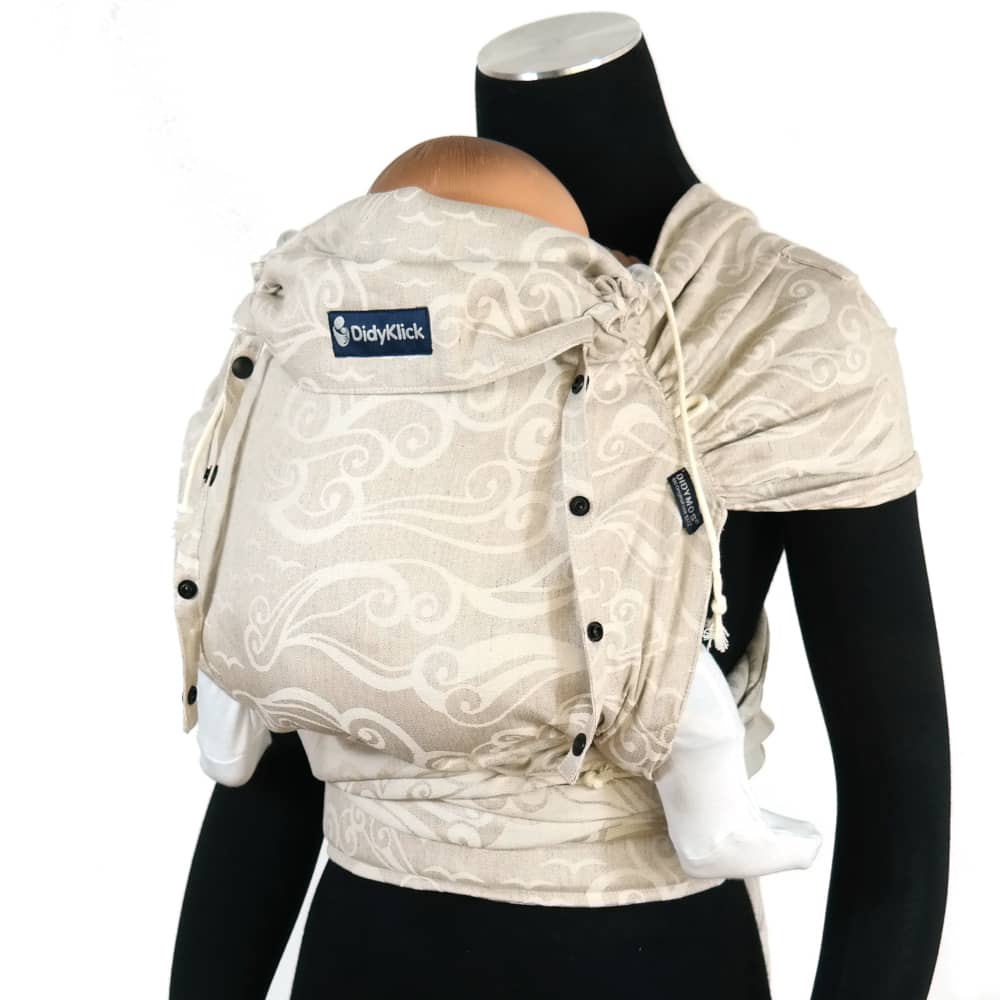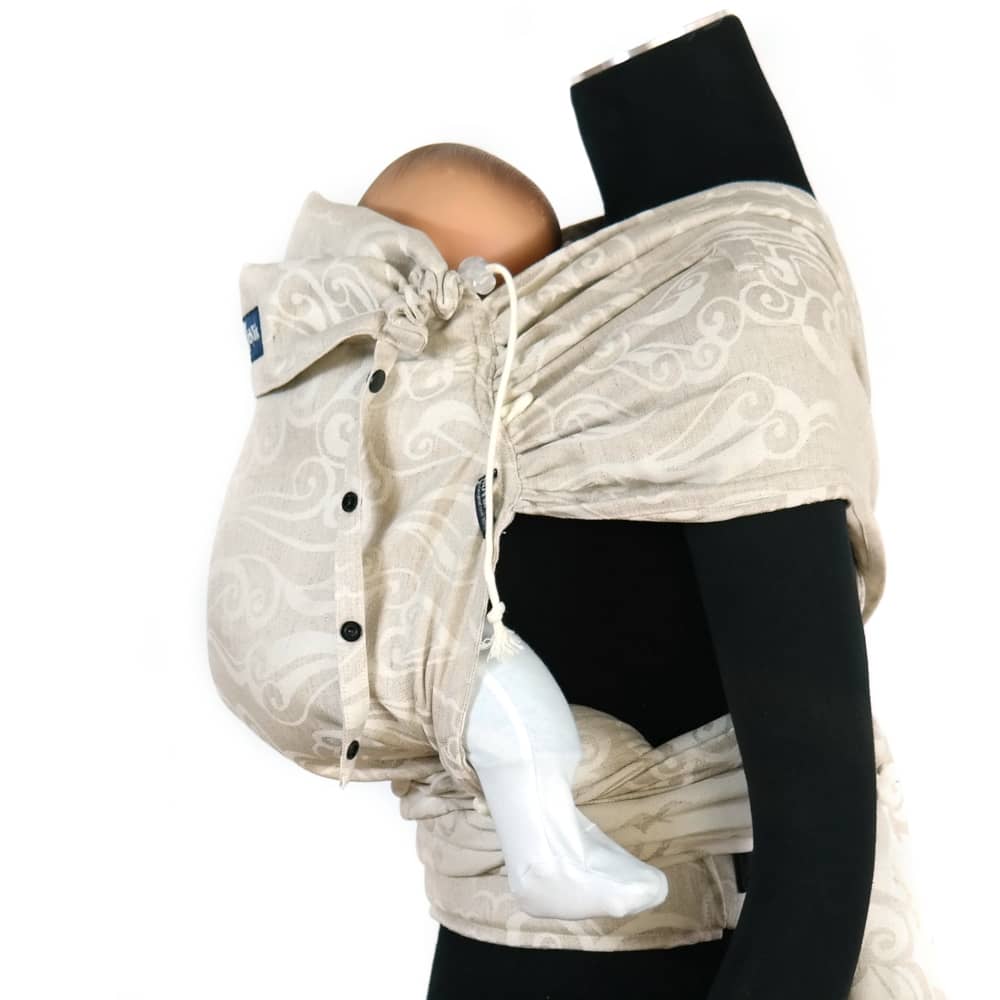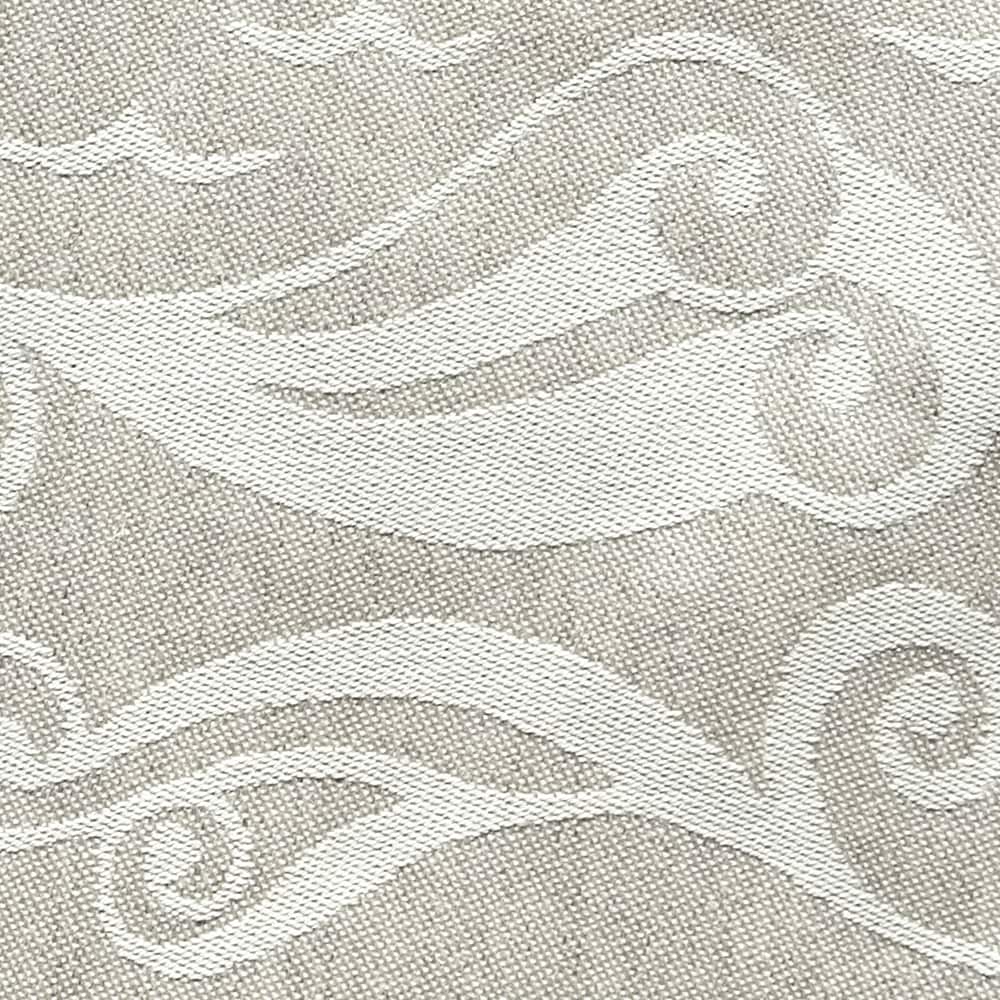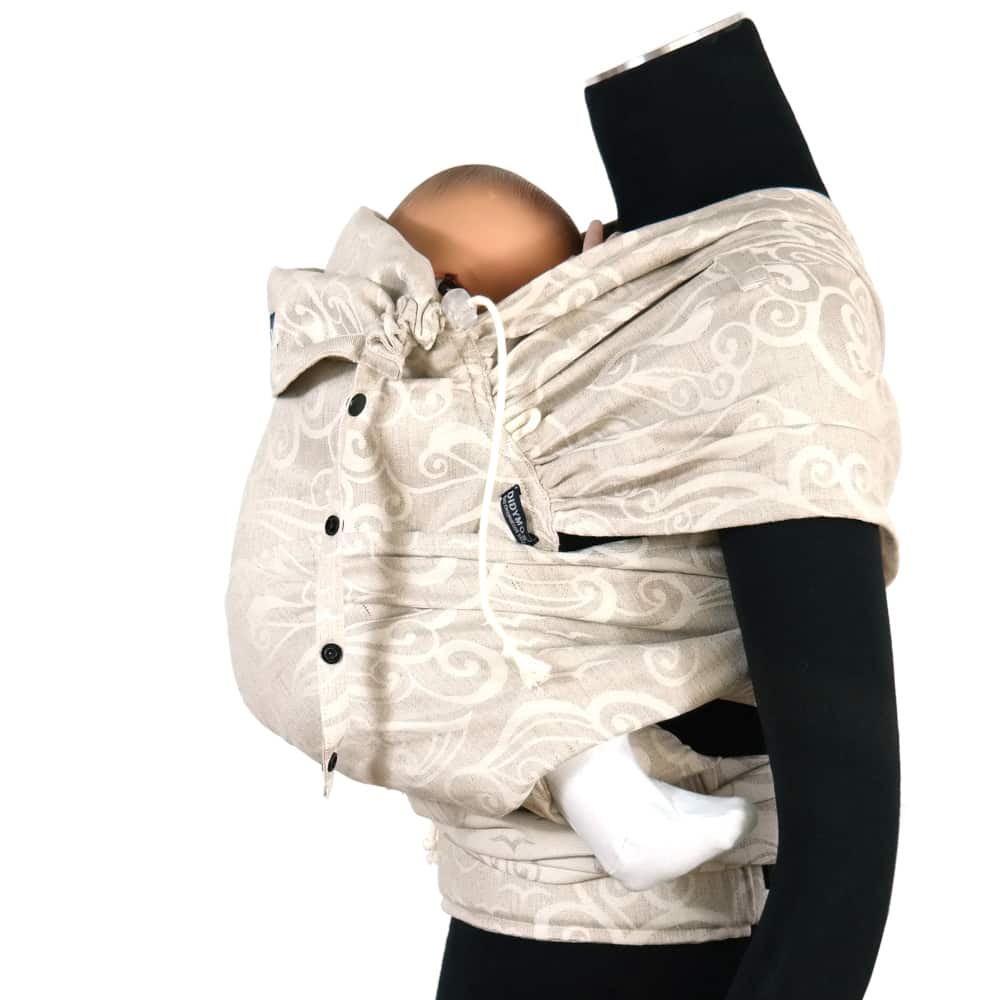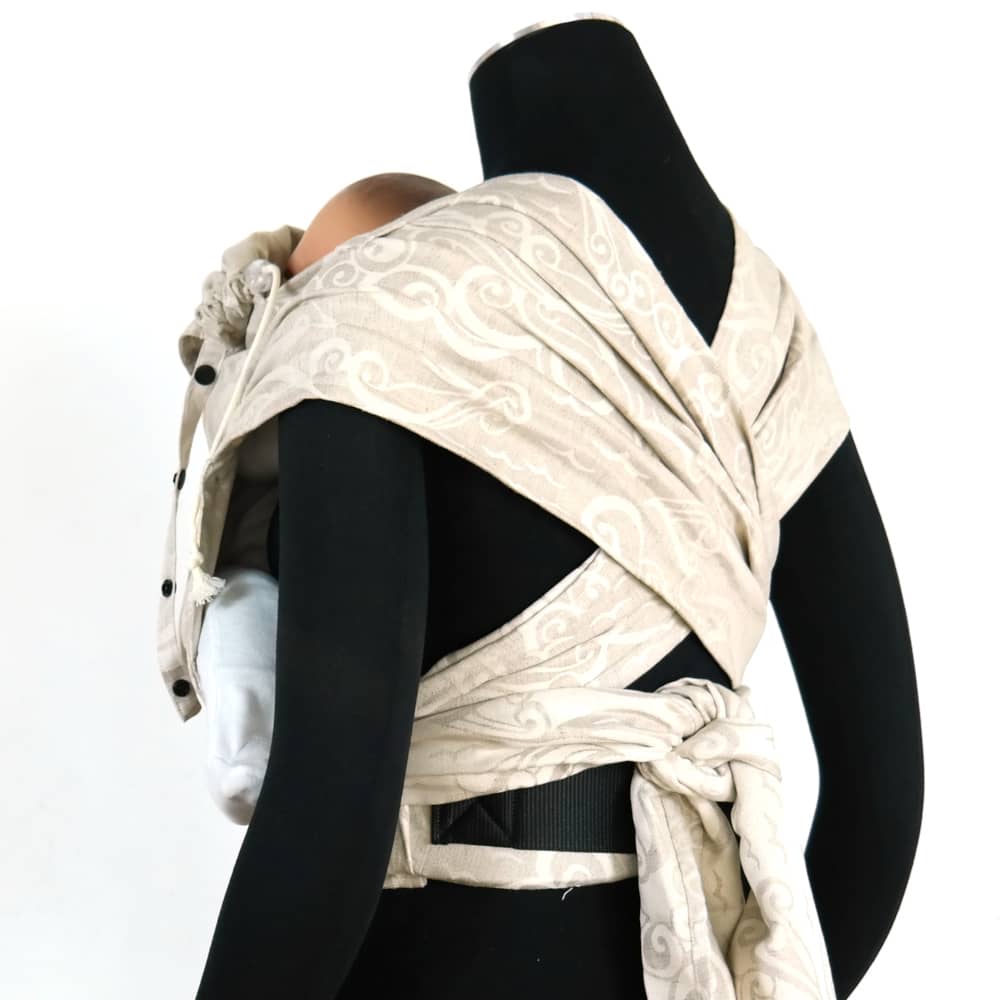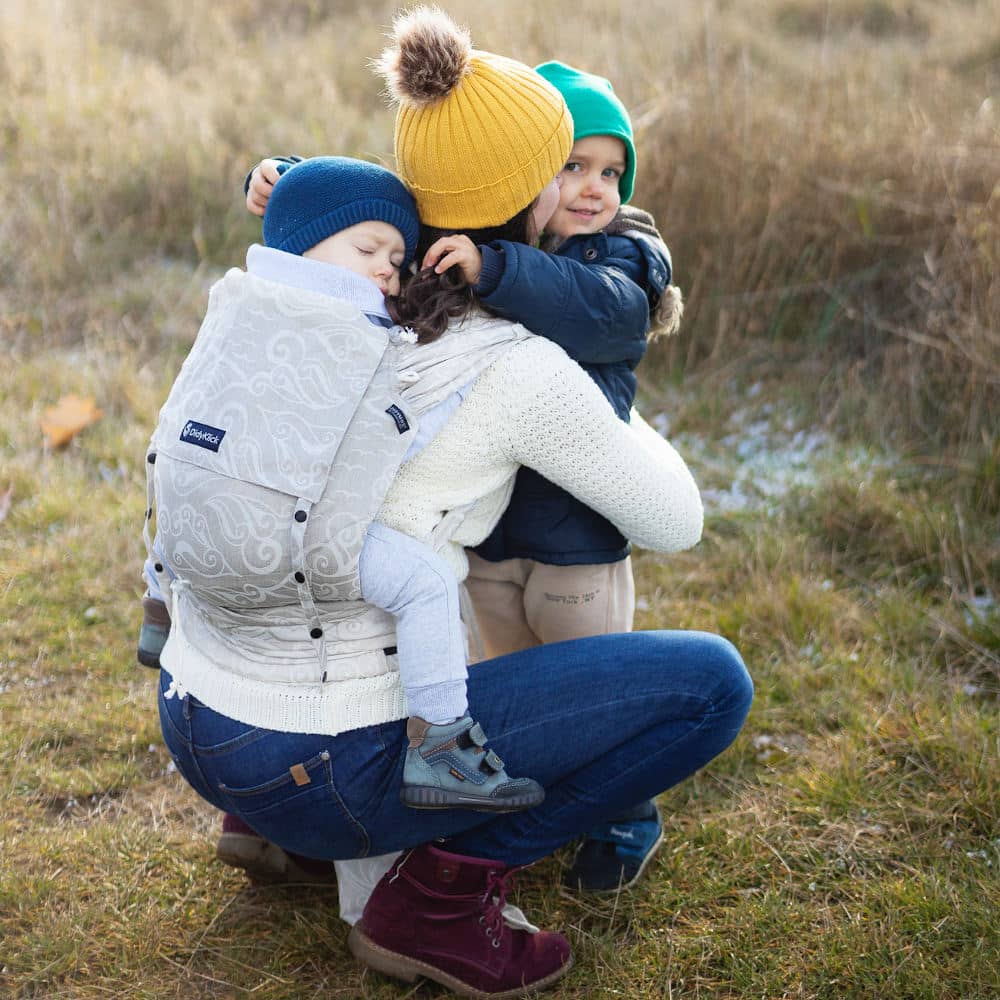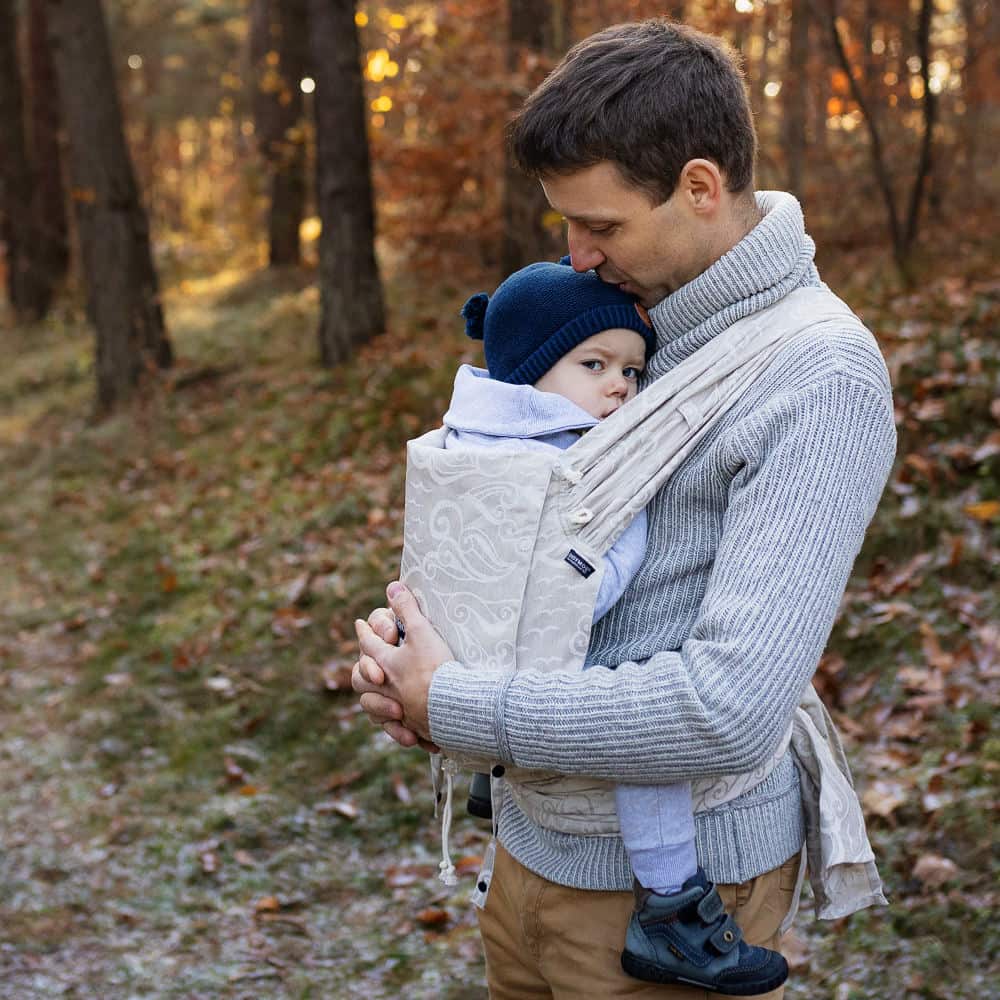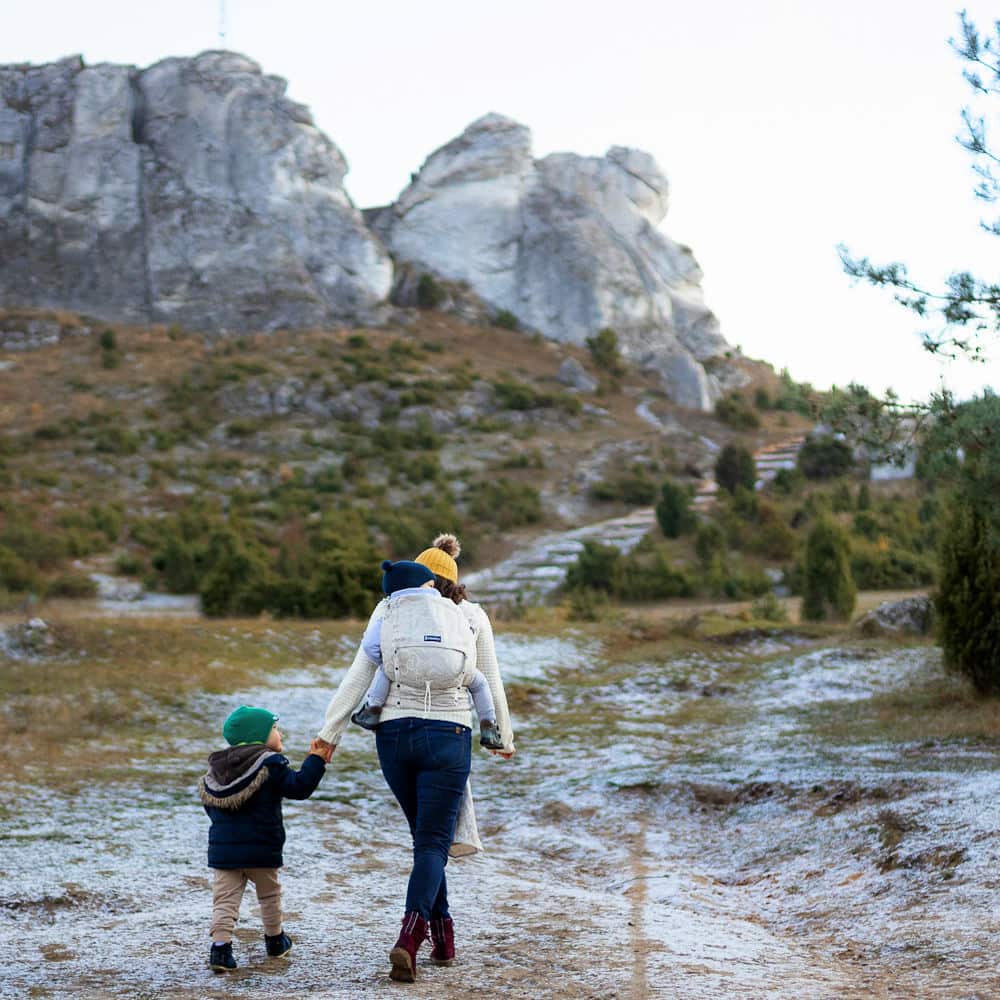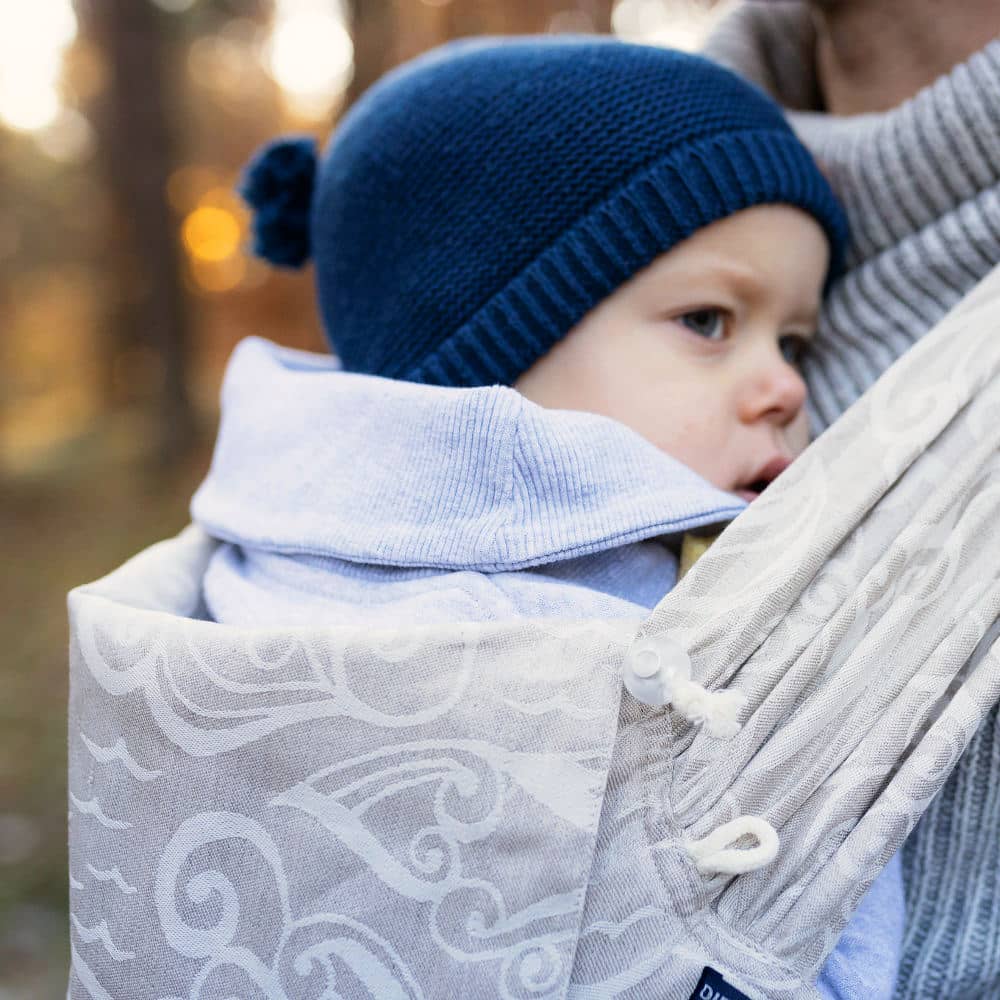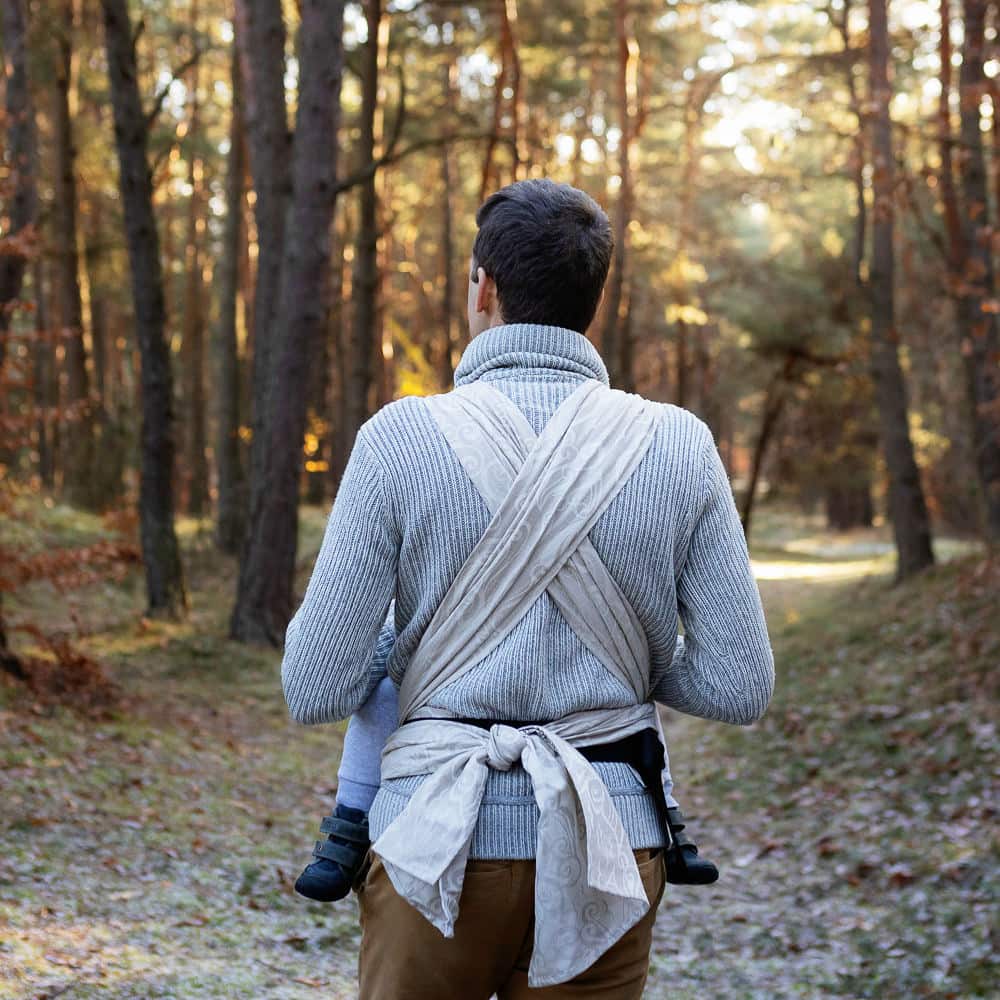 Description
Buckle around your waist, sit your baby in the soft pouch, tie the shoulder straps and you are ready to go.
A semi-structured, half buckle carrier, our DidyKlick 4u combines the comfortable support and mouldability of a woven wrap with the convenience and simplicity of a buckle carrier
Easily adjustable, the padded waist belt is secured with a clip-buckle. With an ergonomical shape, the waist belt of DidyKlick model 4u has a wide middle part and is sturdy enough to provide comfortable support around the torso.
The large, adjustable body panel made of wrap fabric creates a soft pouch offering a safe place for your little one. Wide and spreadable, the shoulder straps can be tied in a variety of ways to mould around your shoulders allowing a high degree of adjustability for all shapes and sizes. They ensure a snug and enjoyable fit while adding an extra level of comfort and support. The DidyKlick4 U allows you to carry your baby on your front, hip and back at the appropriate ages while your child is always supported across the back and the bottom ensuring the natural spread squat position.
Features of DidyKlick 4u Oceanis at a glance:
• Padded waist belt with safety clip-buckle, fully adjustable, ergonomical shape with wider middle part.The padded part is approx. 70 cm long (total approx. 150 cm). The outer fabric layer is woven of the same sling fabric.
• Soft back panel with integrated headrest that can be adjusted by drawstings and fastened onto the straps by snap fasteners .
• Wide, spreadable shoulder straps made from soft woven wrap material for comfortable support in any carrying position
• Material: Body panel and shoulder straps made from DIDYMOS wrap cloth woven from pure organic cotton, skin-friendly and sustainable, robust with an inherent diagonal stretch.
• Security: Complies to the EU safety standard CEN/TR 16512 and to the ASTM F2236 standard.
• Made in Germany and neighbouring countries.
• Fully adjustable and suitable from 3,5 kg up to 20 kg
The back panel, shoulder straps and waist belt of our DidyKlick 4u Oceanis are made with breathable cotton linen wrap fabric. Cotton and linen are of natural colour and meet highest organic standards.
Soft already with the first wash, skin-friendly and temperature regulating, our linen blends are outstanding for their captivating sheen.
For all features of our DidyKlick 4u click here
The ergonomic waist belt with item no. 0072 is not suitable for this model.
Material & properties
Color: Ecru, Belt and Wrap
Material: 55 % Organic Cotton, 45 % Linen
Surface weight: 250 g/m²

Washing & care instructions
Washable: 30°C, Gentle Cycle. Don't tumble dry.

Please follow our DIDYMOS Care Tips to make your DIDYMOS model last for many years.
Suitable Products
Suitable Products
Didy Meh-Dai (DidyTai) Oceanis
One-size soft carrier, comfortable and supportive – the easy way to carry your baby. Decorative design woven with natural coloured cotton and linen. Captivating linen sheen.
Didy Onbuhimo Oceanis
Snug and comfortable on mum's or dad's back. Easy to put on, it folds down small. Breathable cotton linen blend in natural tones.
DidyKlick 4u Nature-White
Easy-to-put-on half buckle carrier. Comfortable and easy to size to your individual needs. Sturdy, ergonomically shaped waist belt for perfect comfort and support.