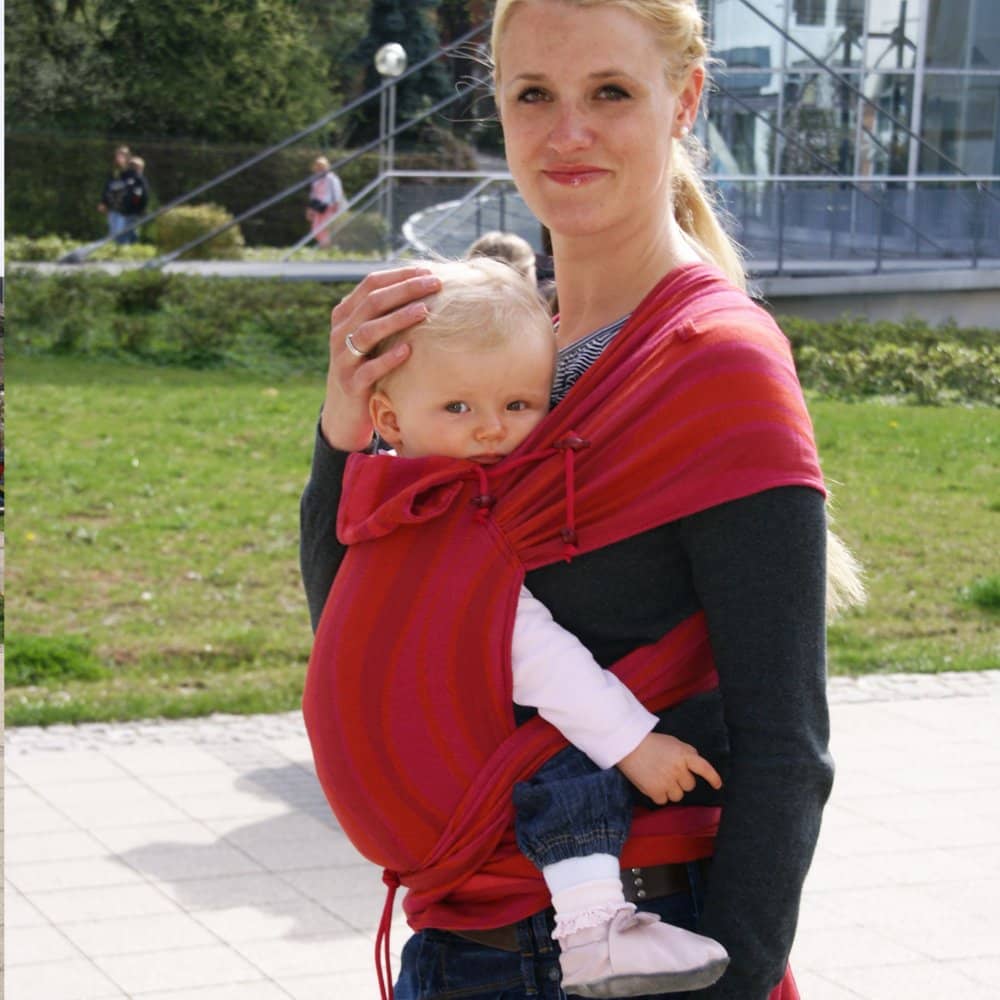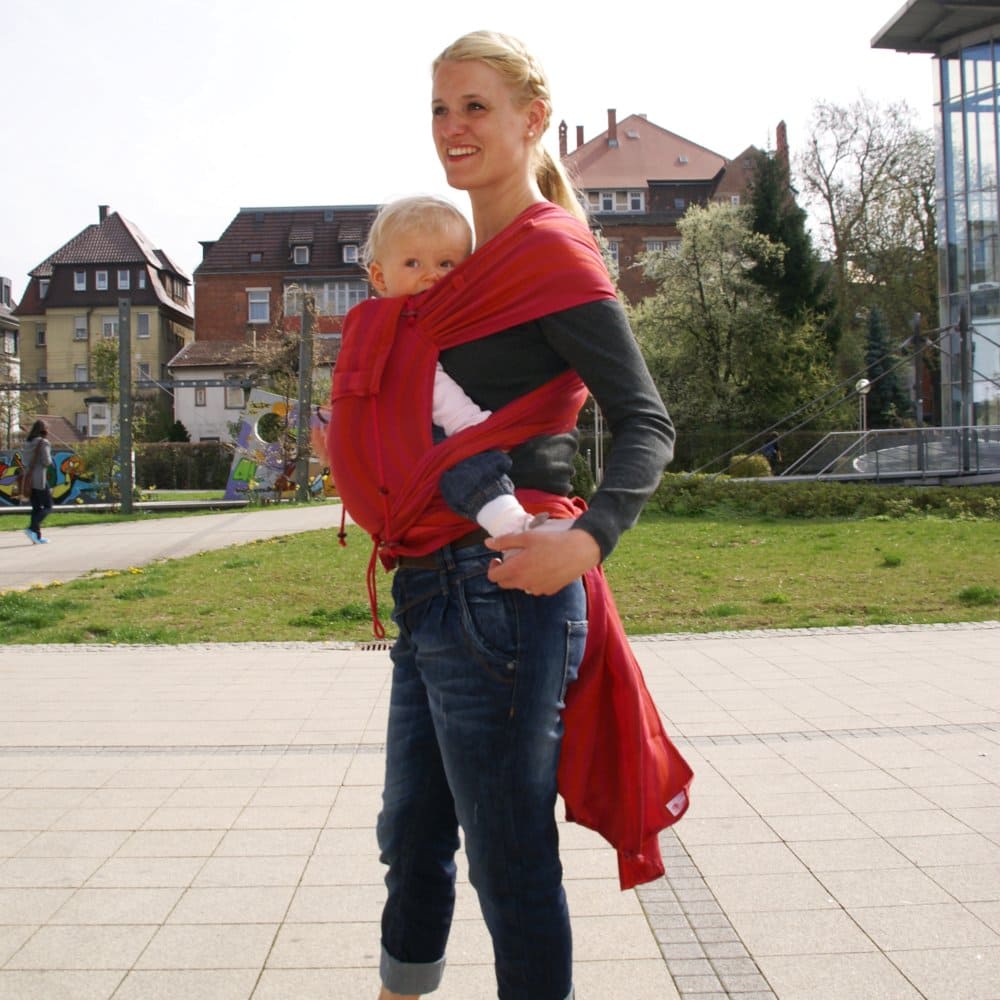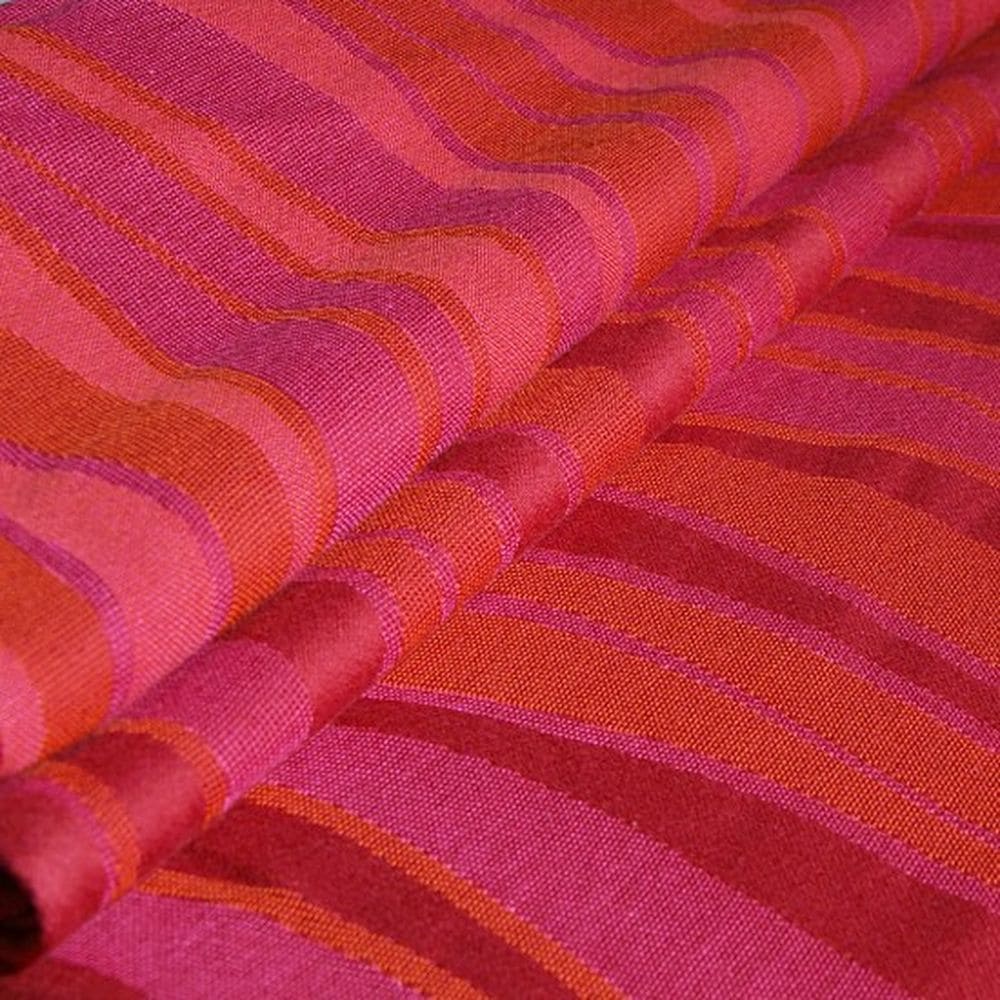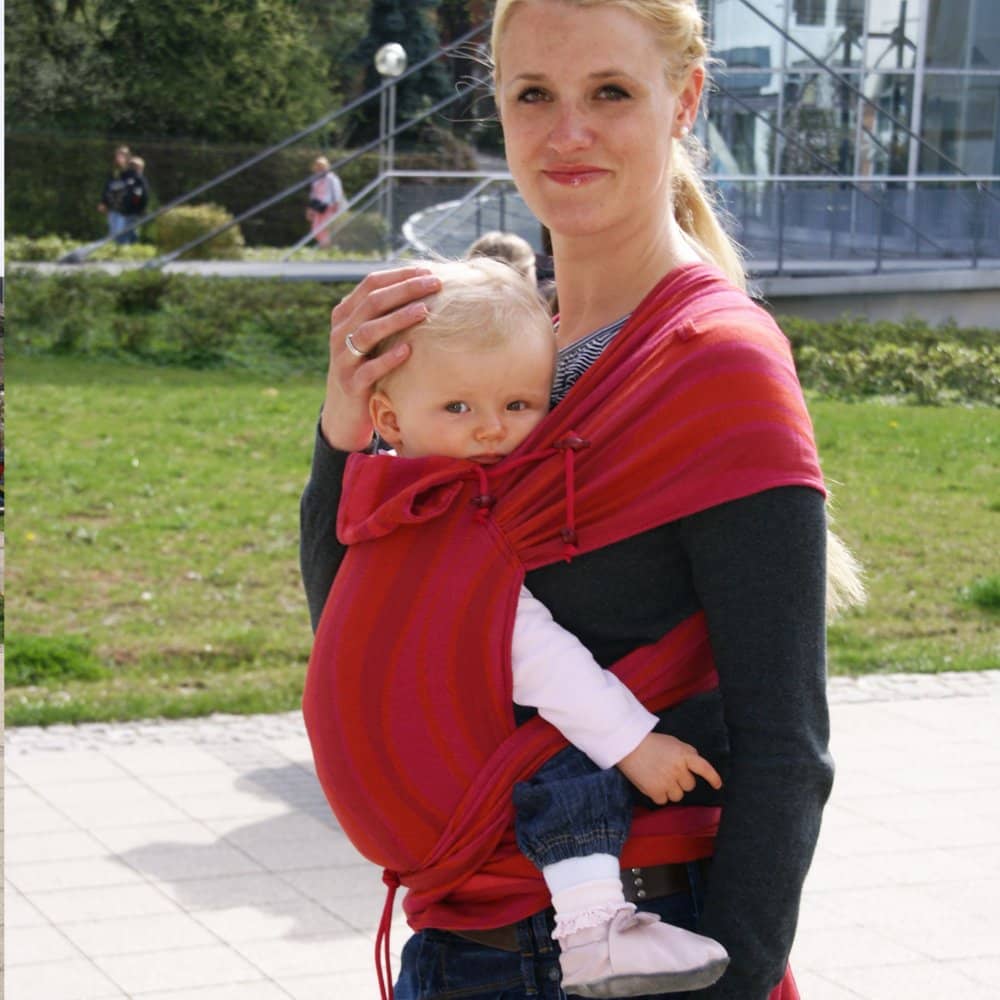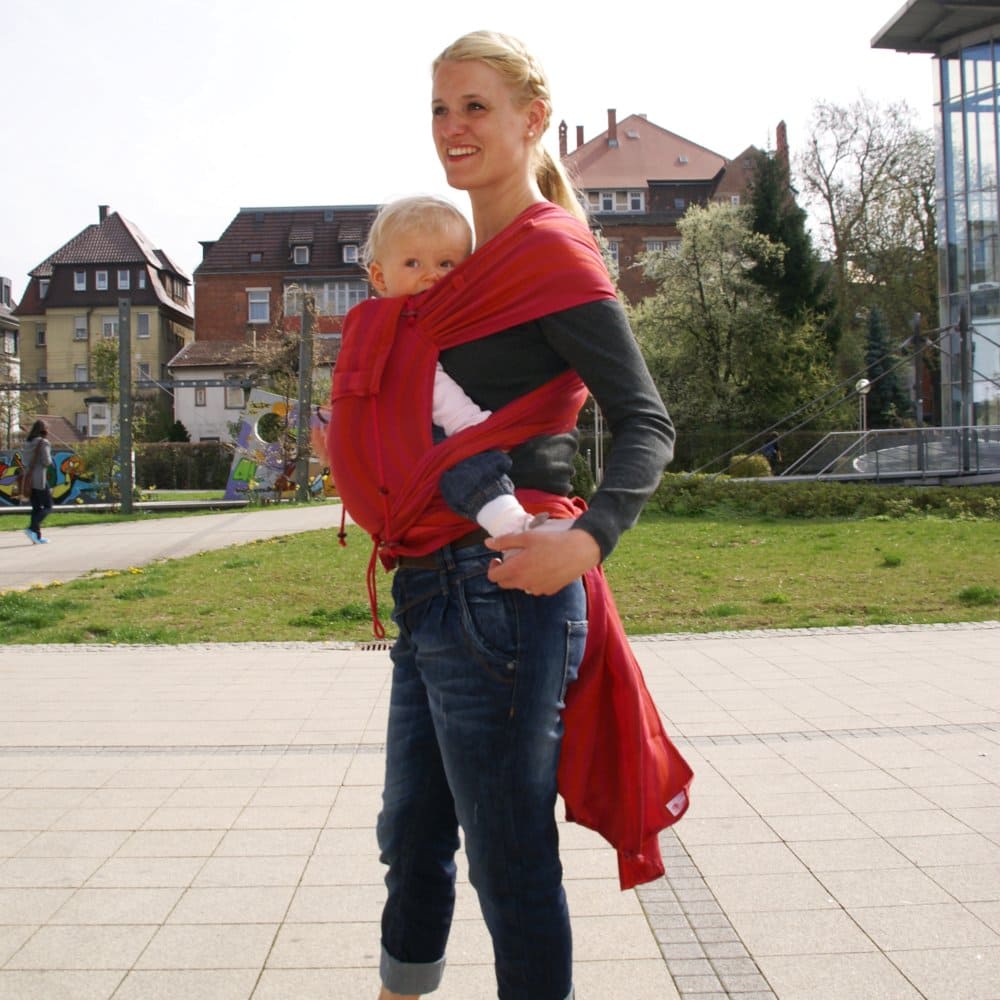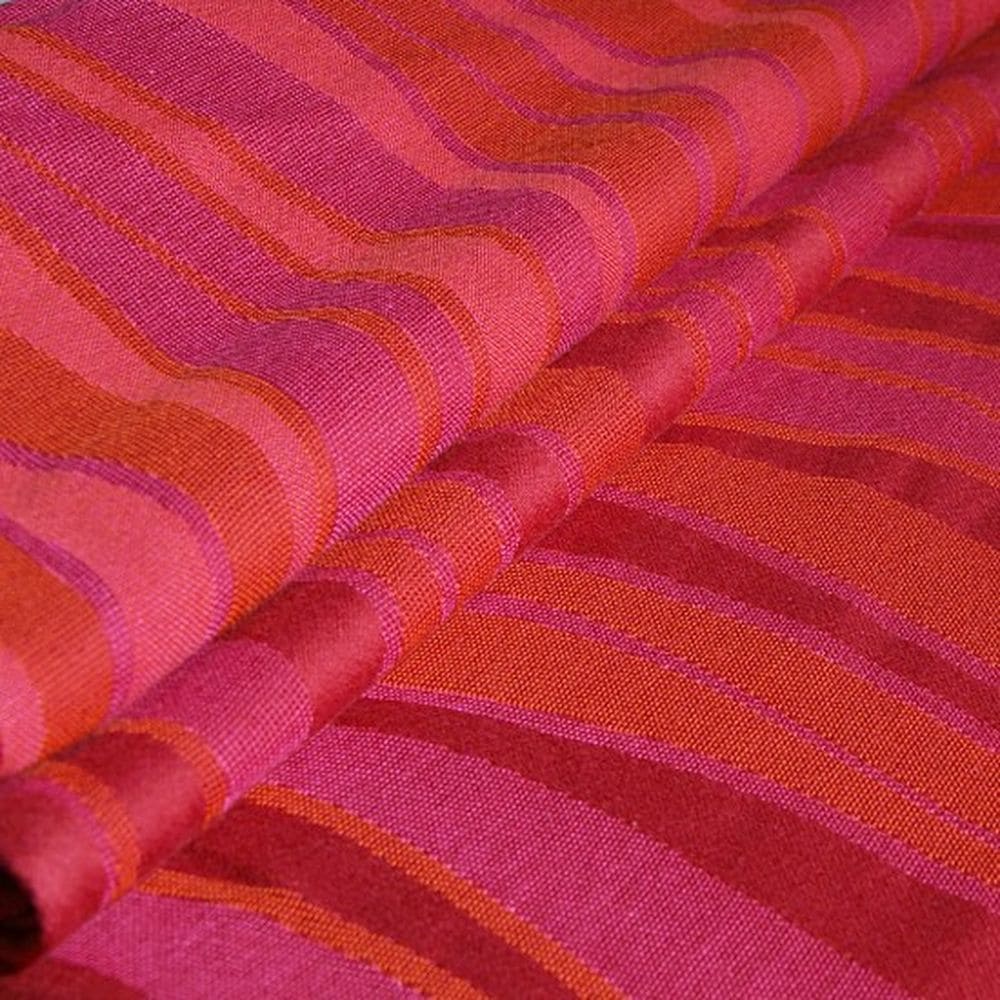 Description
One-size Baby Carrier of supreme comfort, very supportive and easy to put on. Made of the same fabric as Didymos Baby Wrap model Waves Garnet
Jacquard fabric with vivid Waves pattern in red, orange and pink.
Jacquard weave: the patterns are WOVEN into the fabric and not printed on it, they are the same on both sides, but with the colours reversed.
---
Ich habe mir diesen Didytai gekauft und bin damit sehr glücklich. Er lässt sich einfach und unkompliziert anlegen, passt sich Tragendem und Tragling optimal an und ist durch die breite Tuchbahn über den Schultern sehr bequem. Auch im Sommer ist diese Mei Tai sehr angenehm, da der Stoff schön leicht und luftig ist. Die Farbe ist auf jeden Fall ein Hingucker; selbst mein Mann trägt damit gern!
Suitable Products
Suitable Products
Backpack Waves Garnet
Looking for a unique backpack that holds your DIDYMOS Wrap Sling, DidySling or Didy Meh-Dai (DidyTai)? Then you will love our functional little backpacks that are made from the same beautiful organic fabrics as the DIDYMOS Baby Wrap Slings. They measure 35 x 28 cm and are designed to hold your baby carrier or other useful things that you need when you go to the market, the beach or around the world. They are available in many DIDYMOS colours and patterns..
Chest Strap for Back Carries
Suitable for back carries tied with the DIDYMOS Baby Wraps, Didy Meh-Dais (DidyTais) and DidyKlicks. The DIDYMOS chest belt is an optional accessory for back carries if you do not want to cross or tie the shoulder straps over your chest. It makes sure that the straps do not slip down off your shoulders. Having tied the carry, you pass the belt parts around the straps, buckle and you are ready to go. Watch our video clip to learn how it works.