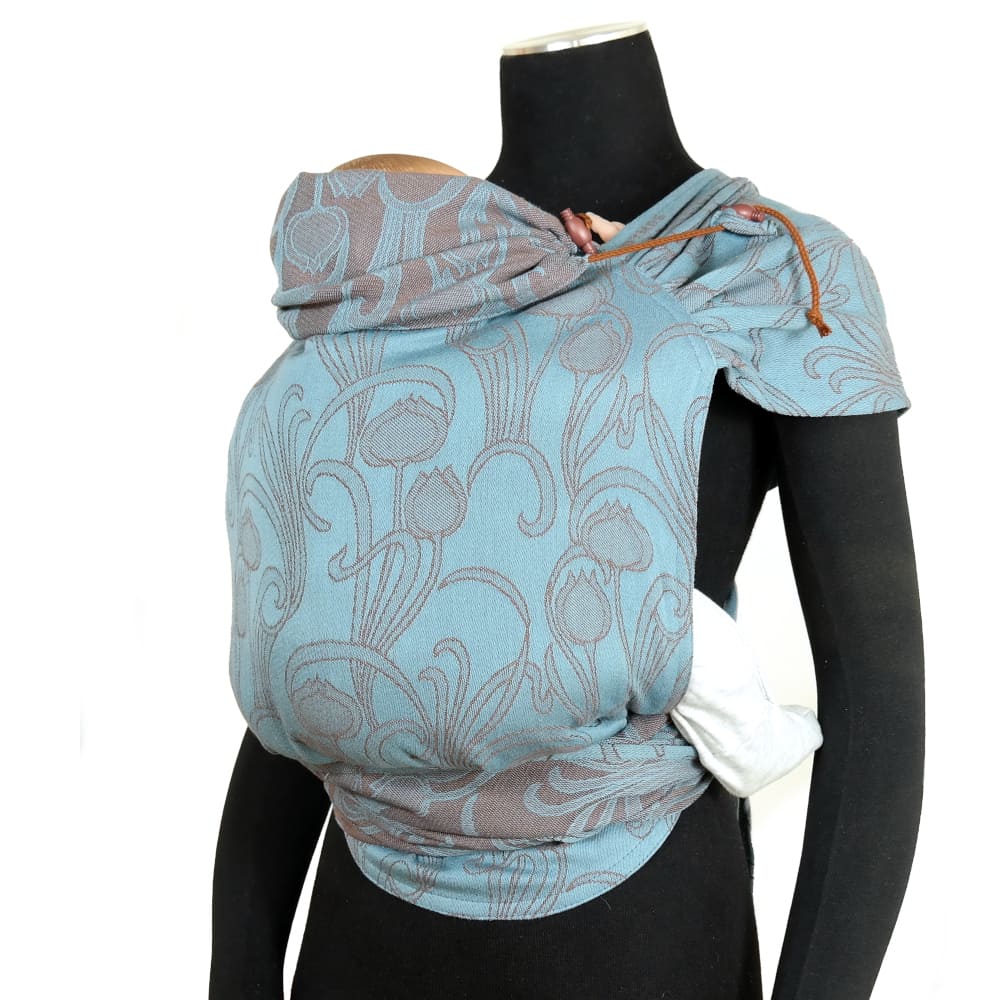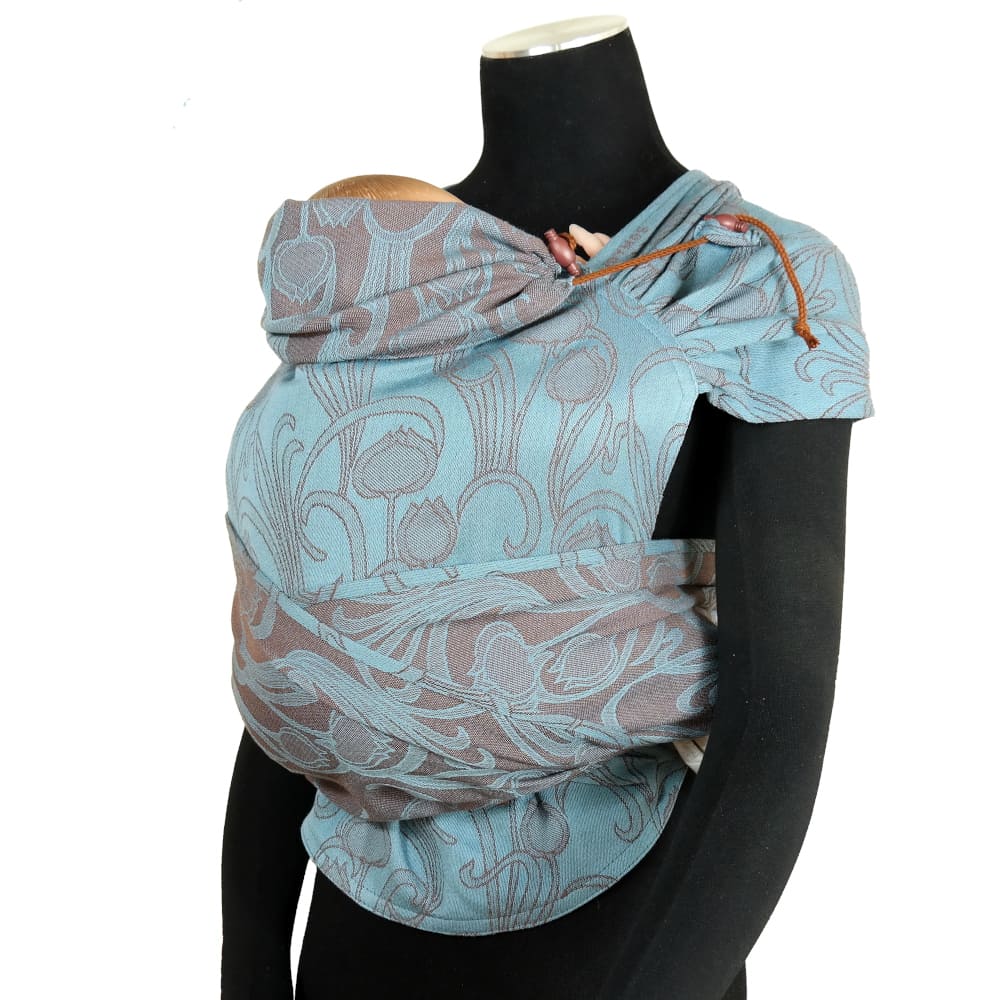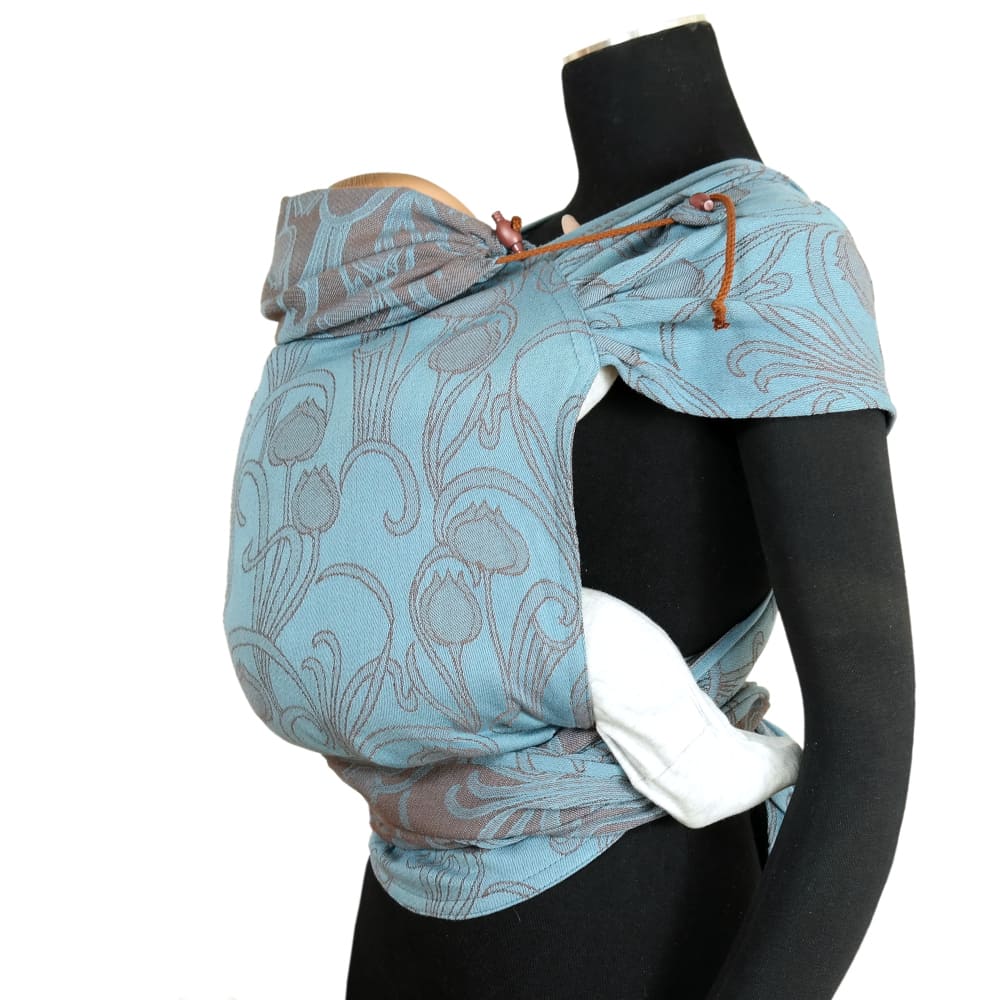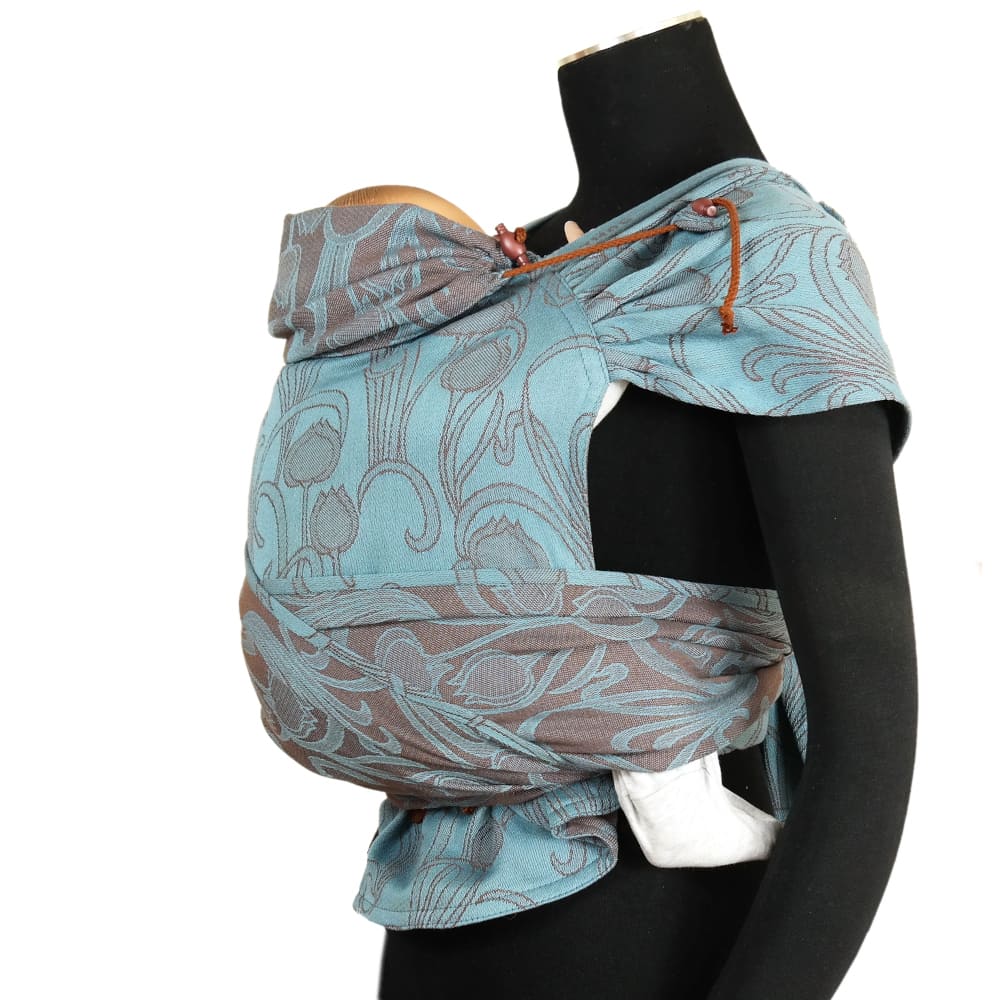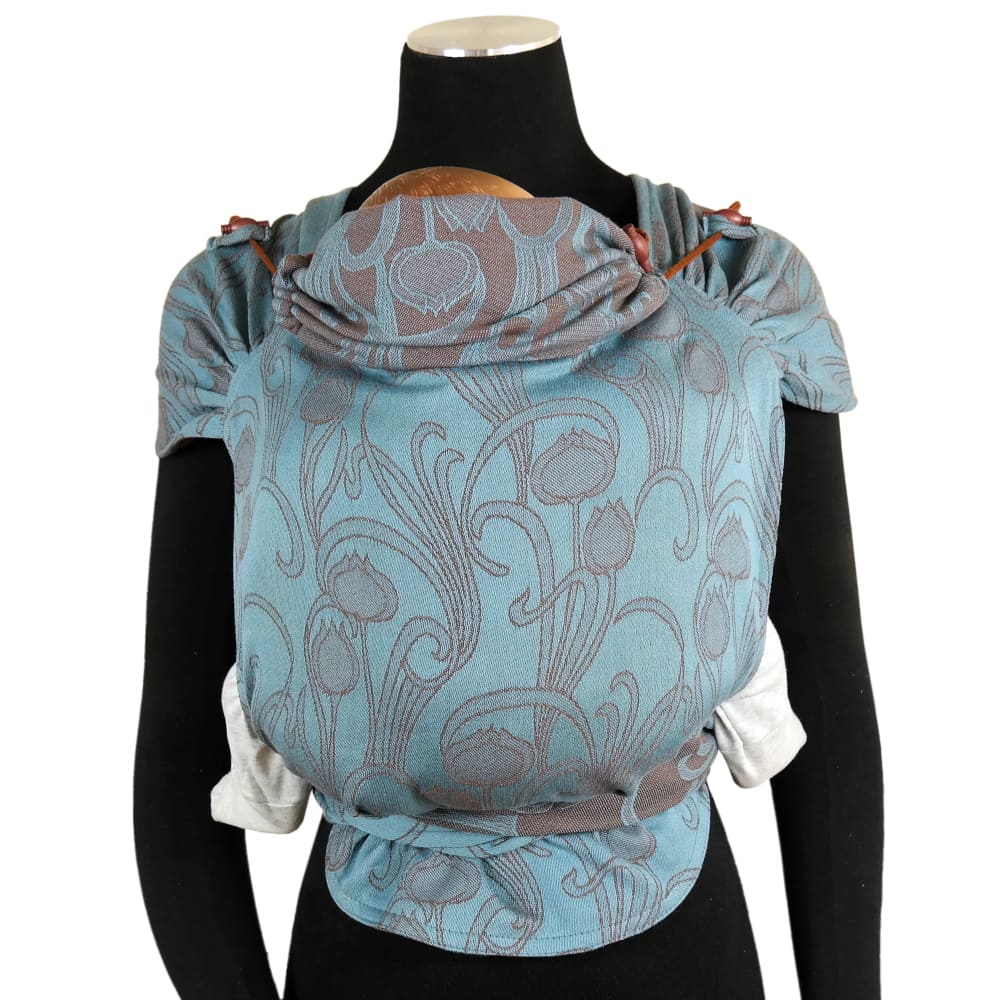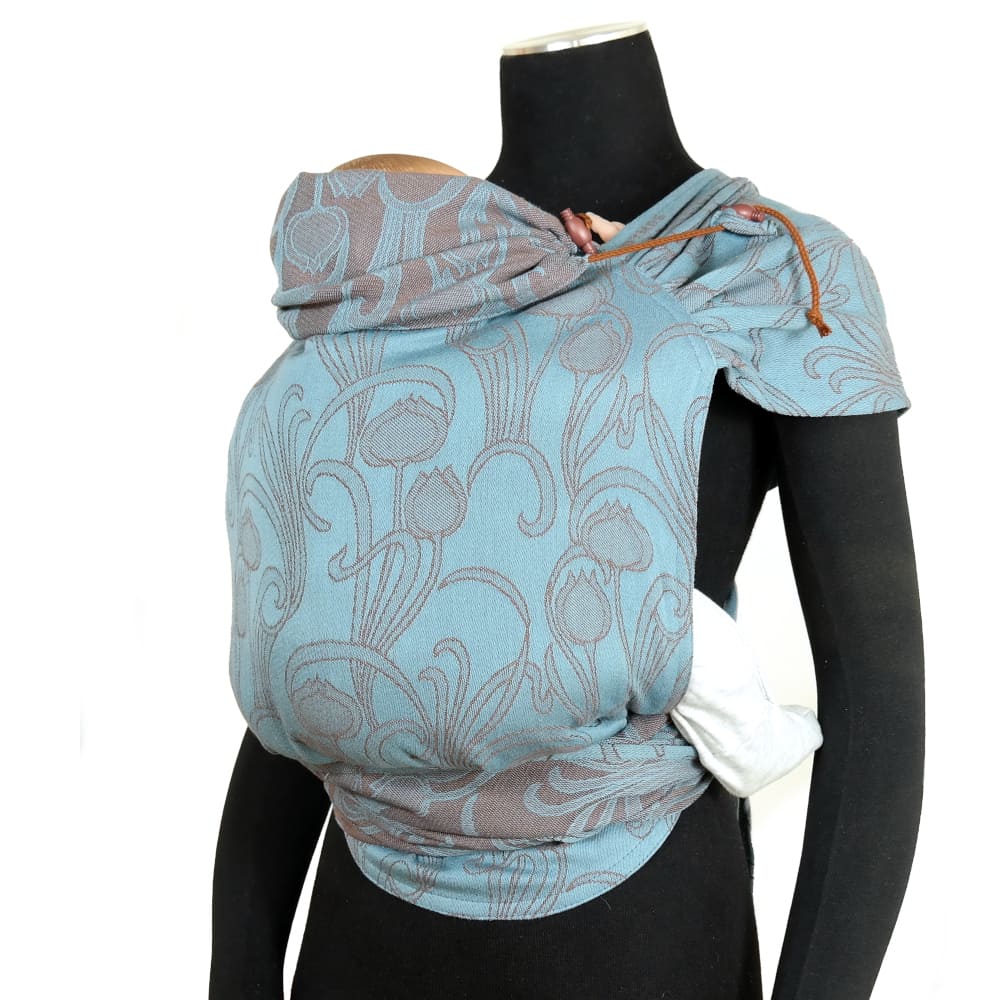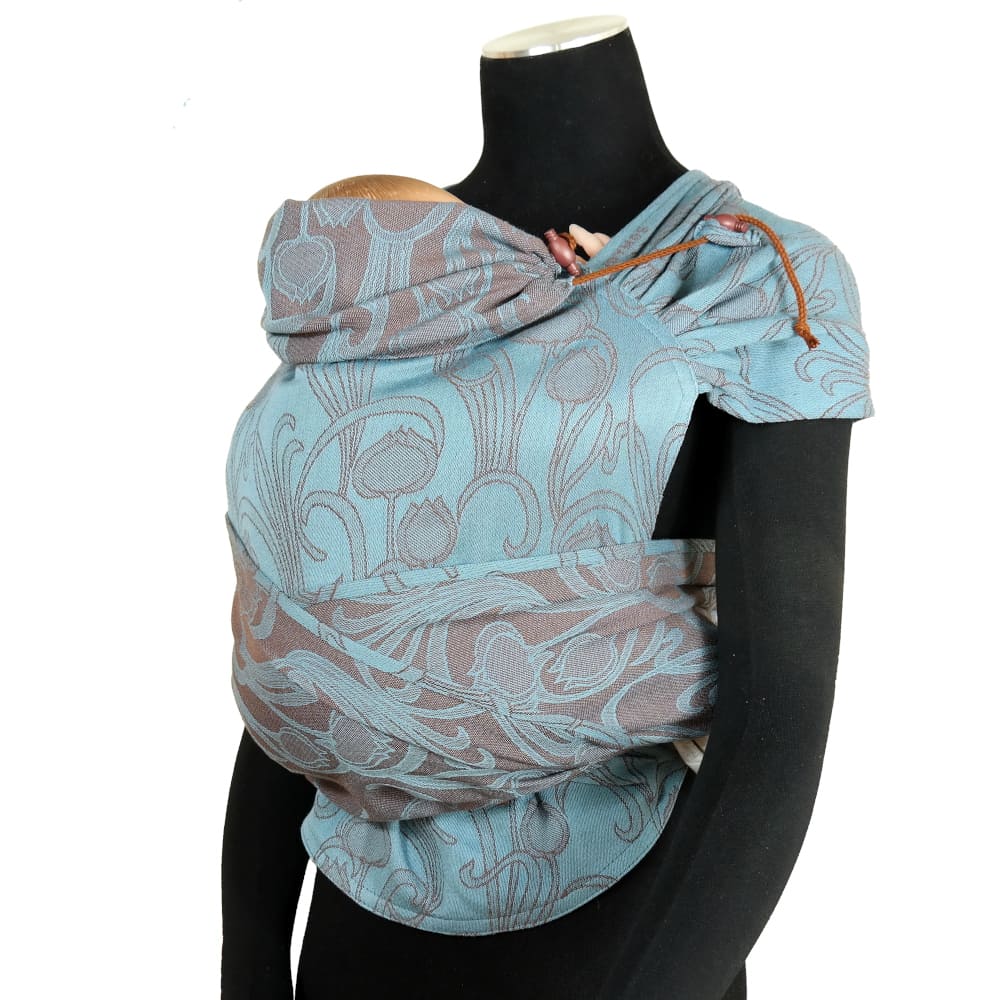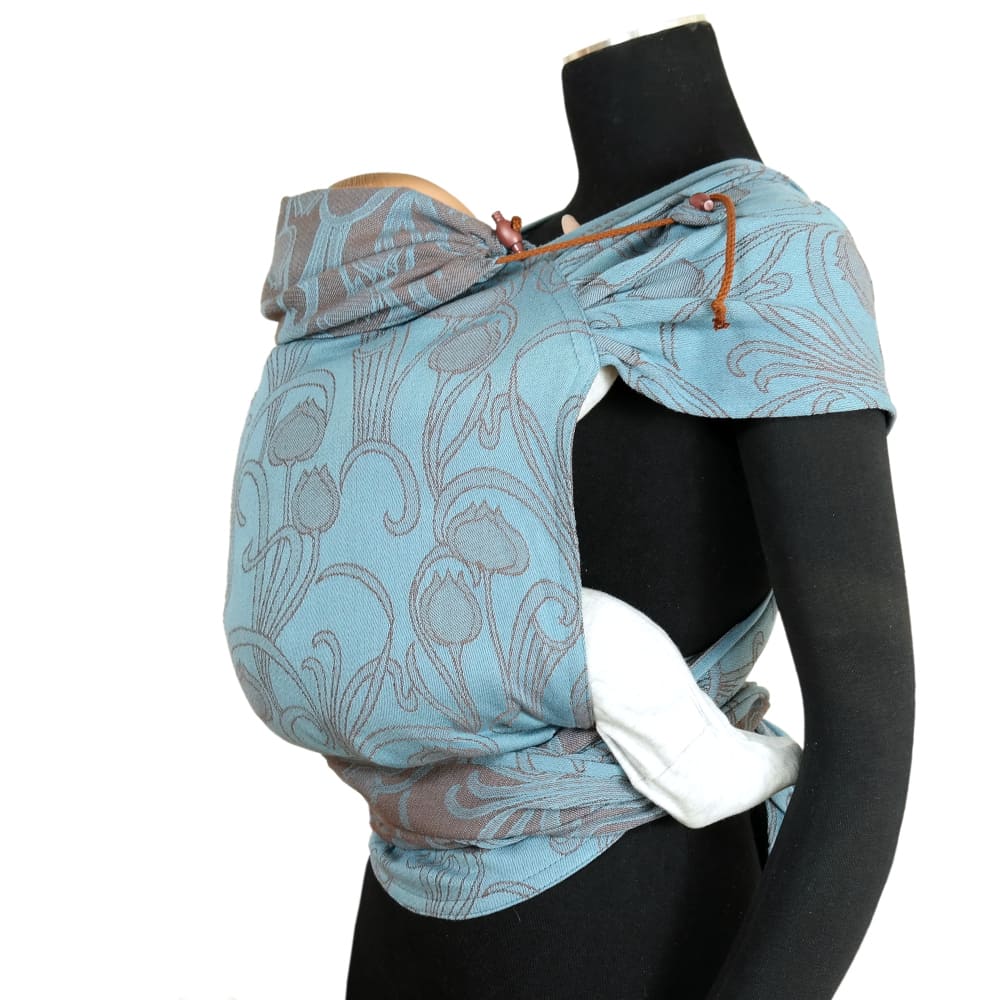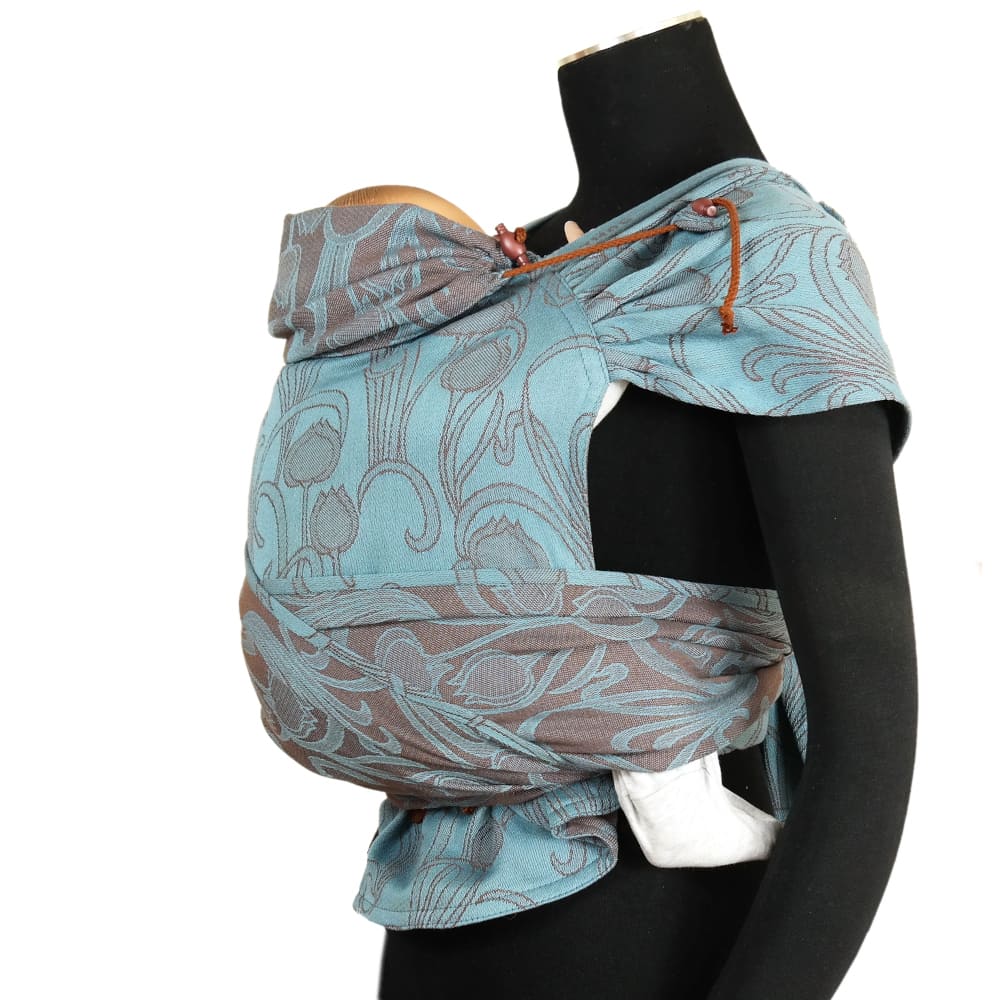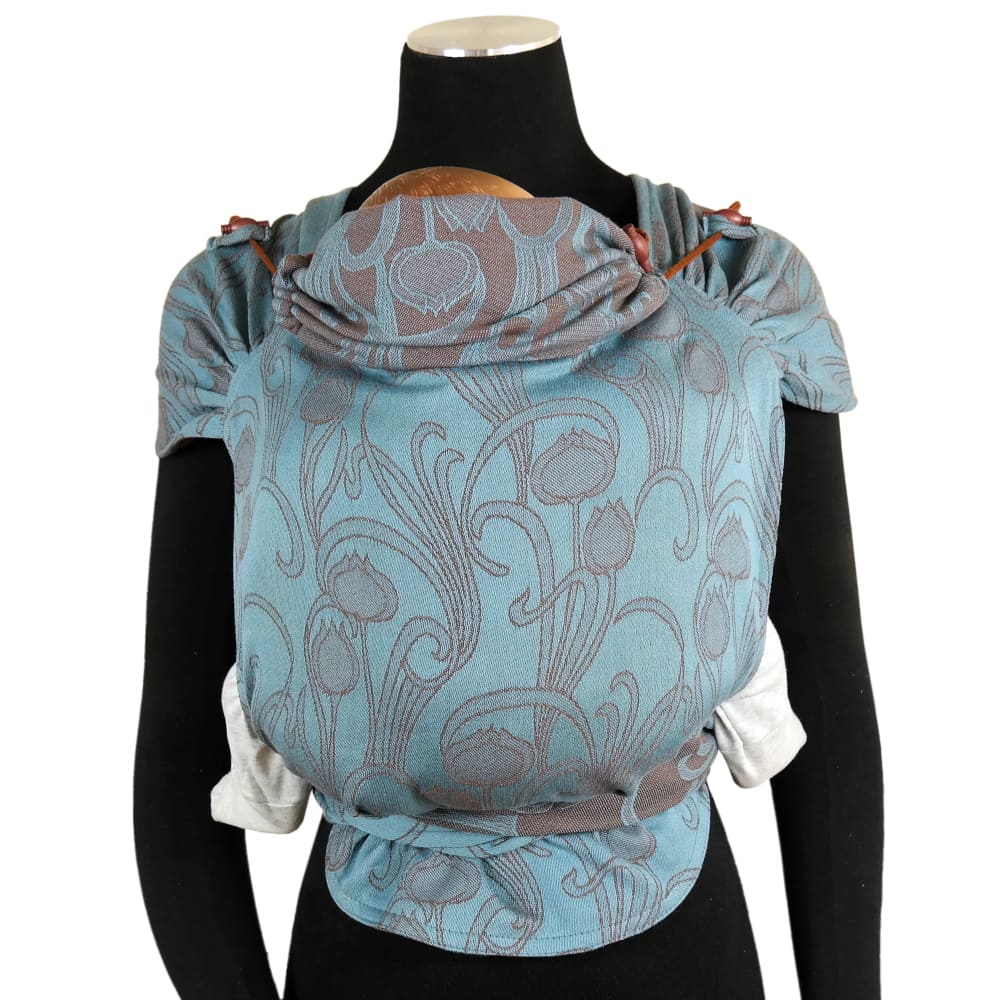 Didy Meh-Dai (DidyTai) Poppy
Description
Sewn from high quality DIDYMOS wrap fabrics, the DIDYMOS Meh-Dai is comfortable and supportive and nearly as versatile as the wrap. One-size and ideal if different-size persons want to use the same carrier, nothing has to be transformed. Allows you to carry a newborn as well as an older baby on the front or back.

For model Poppies we used cotton in complementary colours - mocca brown and smokey blue – to add a sophisticated look to the poppy pattern and make the design pop.
The cotton meets strictest organic standards and is dyed with non toxic dyes.
Medium weight and soft, the fabric makes a ravishing Meh-Dai and is ideal for carrying newborns, yet supportive enough to offer support for wearing a heavier baby as well.
Material & properties
Age of child: From Birth
Color: Mocha, Smokey Blue
Different Edges: Yes
Material: 100 % Organic Cotton
Surface weight: 220 g/m²
Vegan: Vegan

Washing & care instructions
Washable: Up to 60°C, Gentle Cycle, Slow Spin Speed

Please follow our DIDYMOS Care Tips to make your DIDYMOS model last for many years.