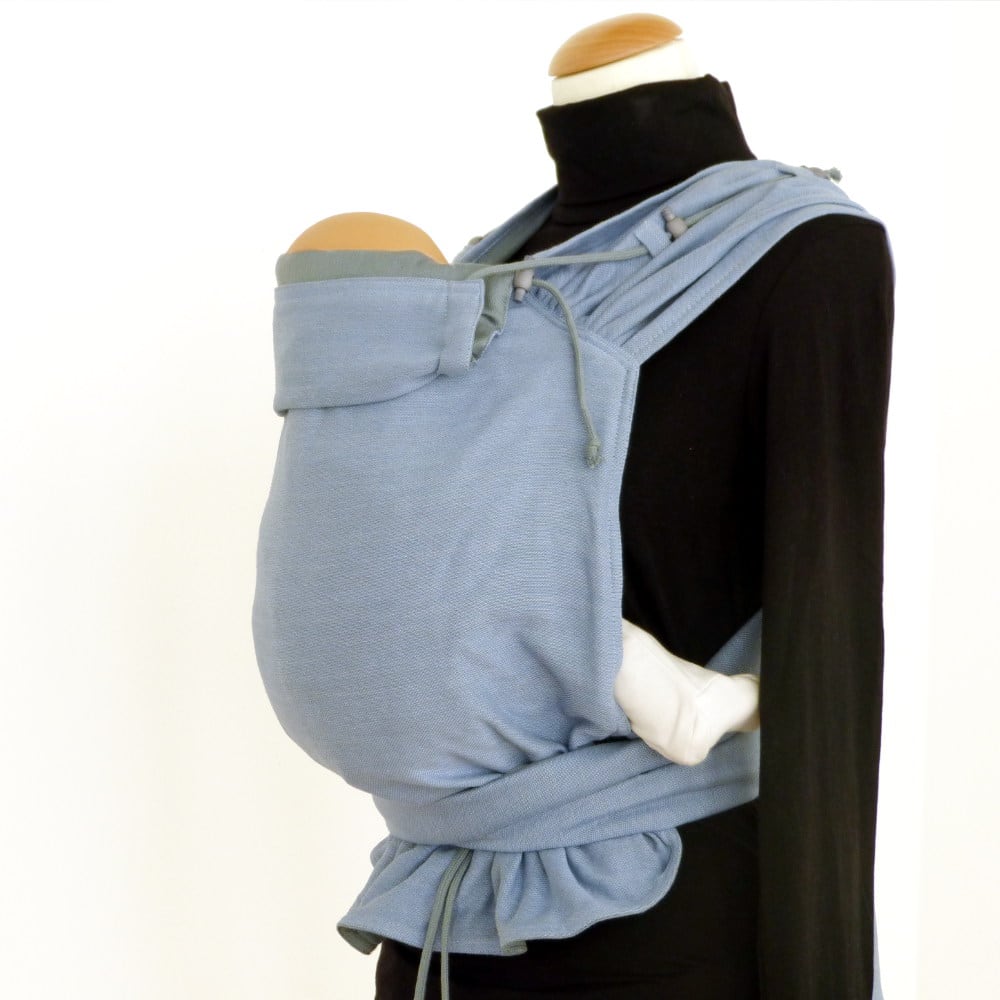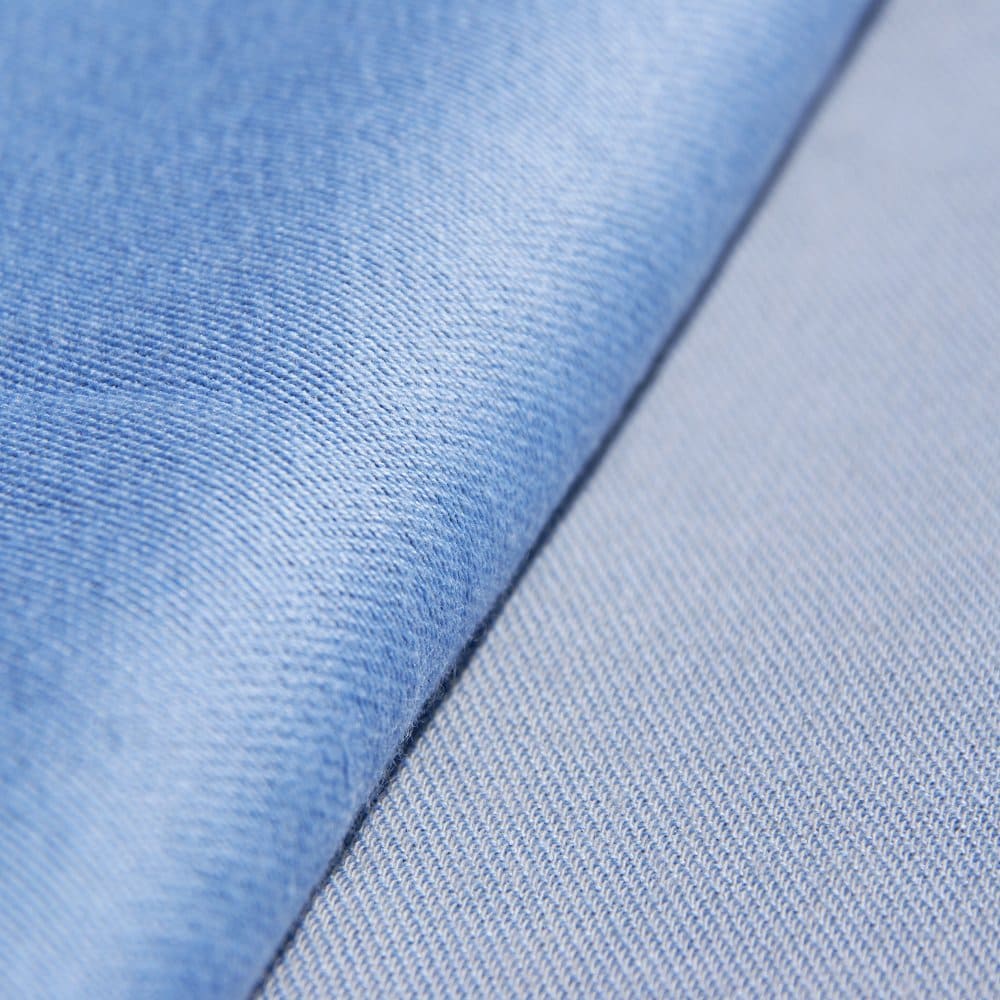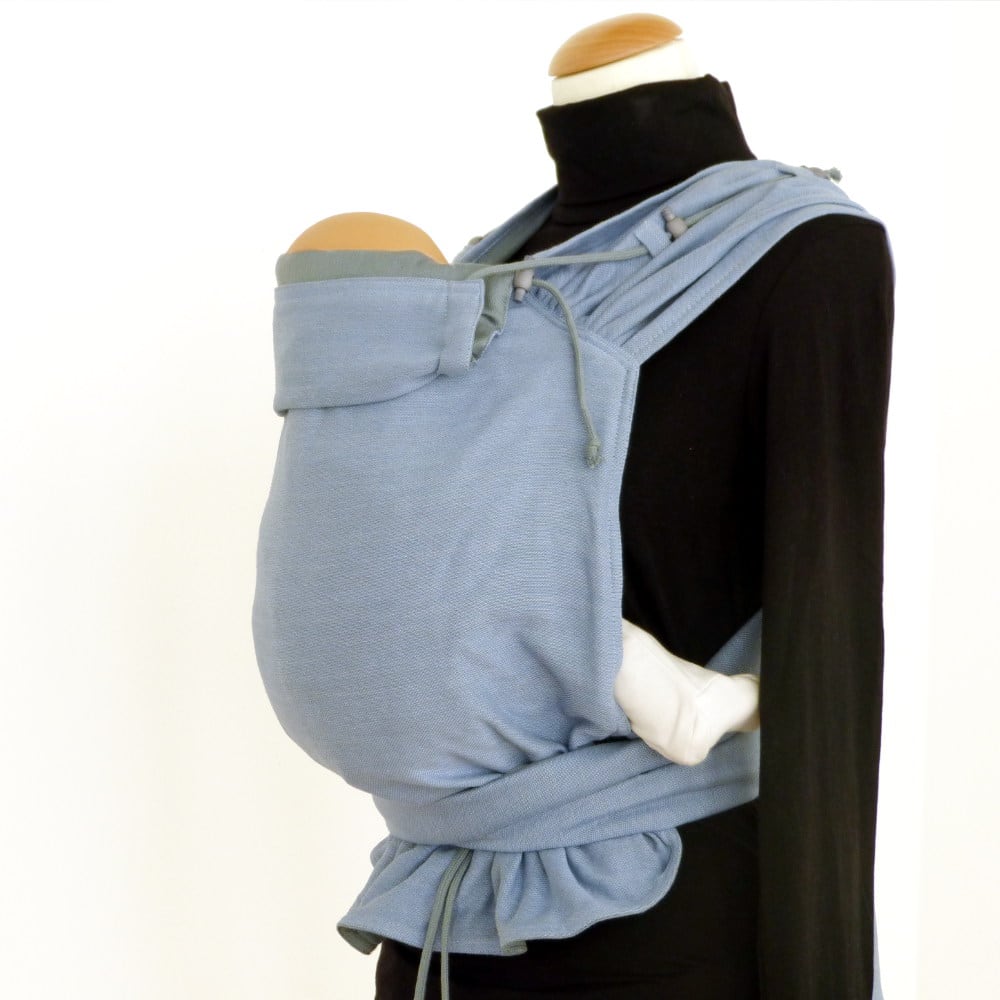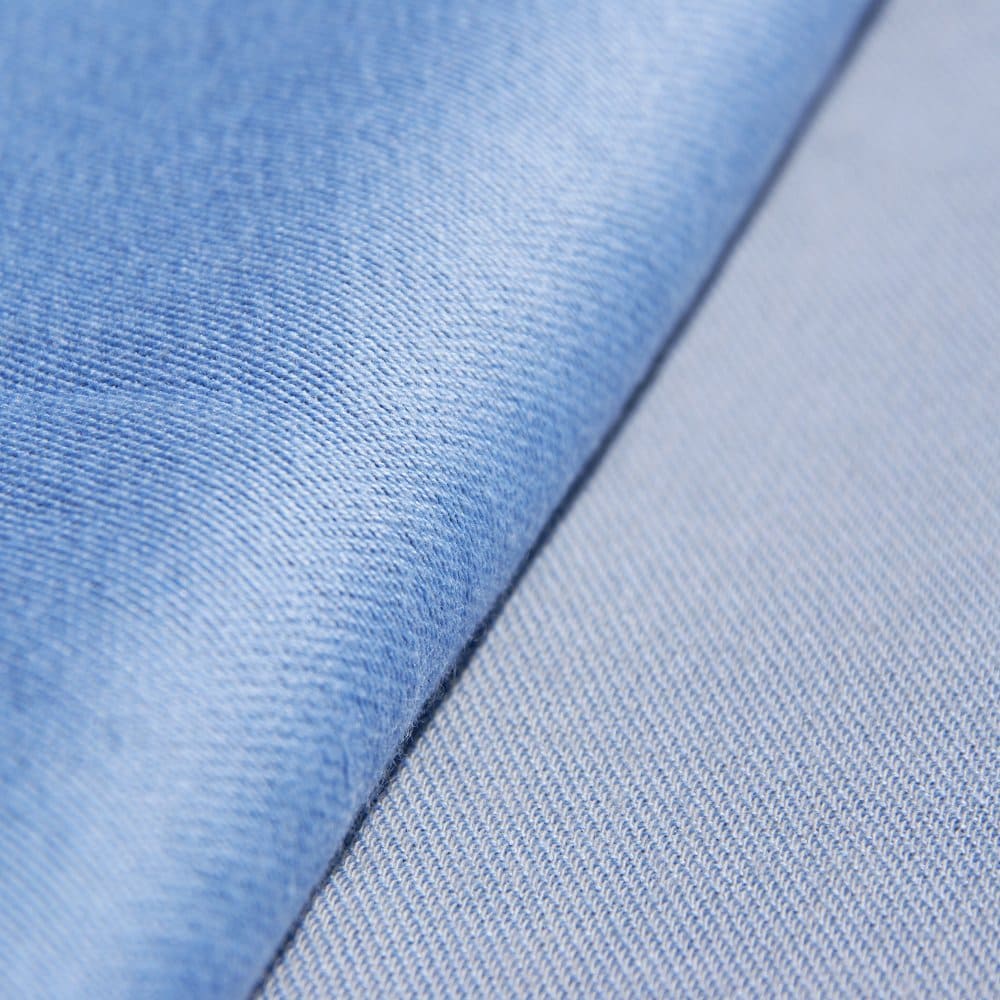 Didy Meh-Dai (DidyTai) Doubleface Robert
Description
One-size Baby Carrier of supreme comfort, very supportive and easy to put on. Made of the same fabric as Didymos Baby Wrap model Robert
Double Face fabric, unpatterned, plain design, one face in light grey, the other in light blue.
Material & properties
Age of child: From Birth
Color: Light Blue, Silver-Grey
Material: 100 % Organic Cotton
Surface weight: 180 g/m²
Vegan: Vegan

Washing & care instructions
Washable: Up to 60°C, Gentle Cycle, Slow Spin Speed

Please follow our DIDYMOS Care Tips to make your DIDYMOS model last for many years.
---
Ich habe mit dem Didytai Robert meinen wenige Tage alten Sohn lange und bequem tragen können. Als er für vorn zu schwer wurde, haben wir wieder öfter zum Tuch gegriffen.
Ich fand diesen DidyTai im Sommer ganz toll. Damit konnte ich auch im 30 Grad rausgehen - wir schwitzen sehr viel. Schade, dass es nur 180 g/m2 ist. Es hat mir später zu sehr eingeschnitten...