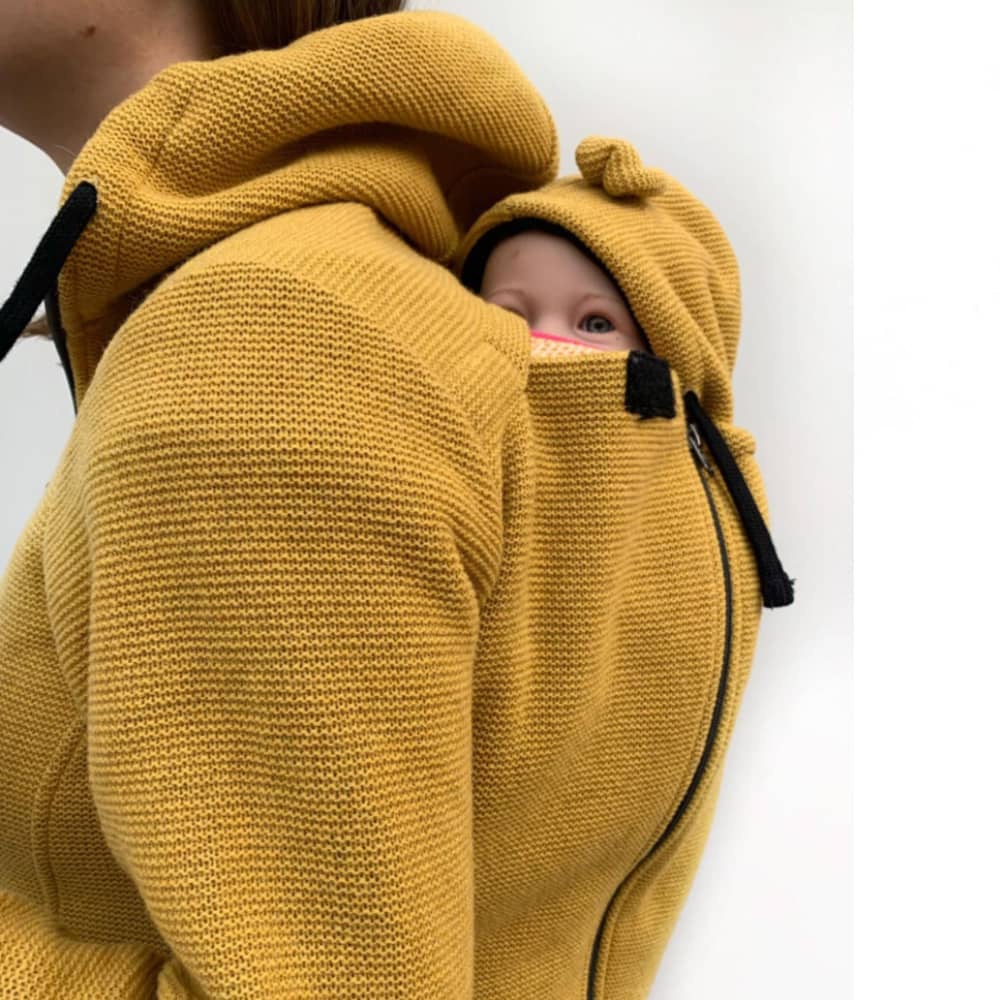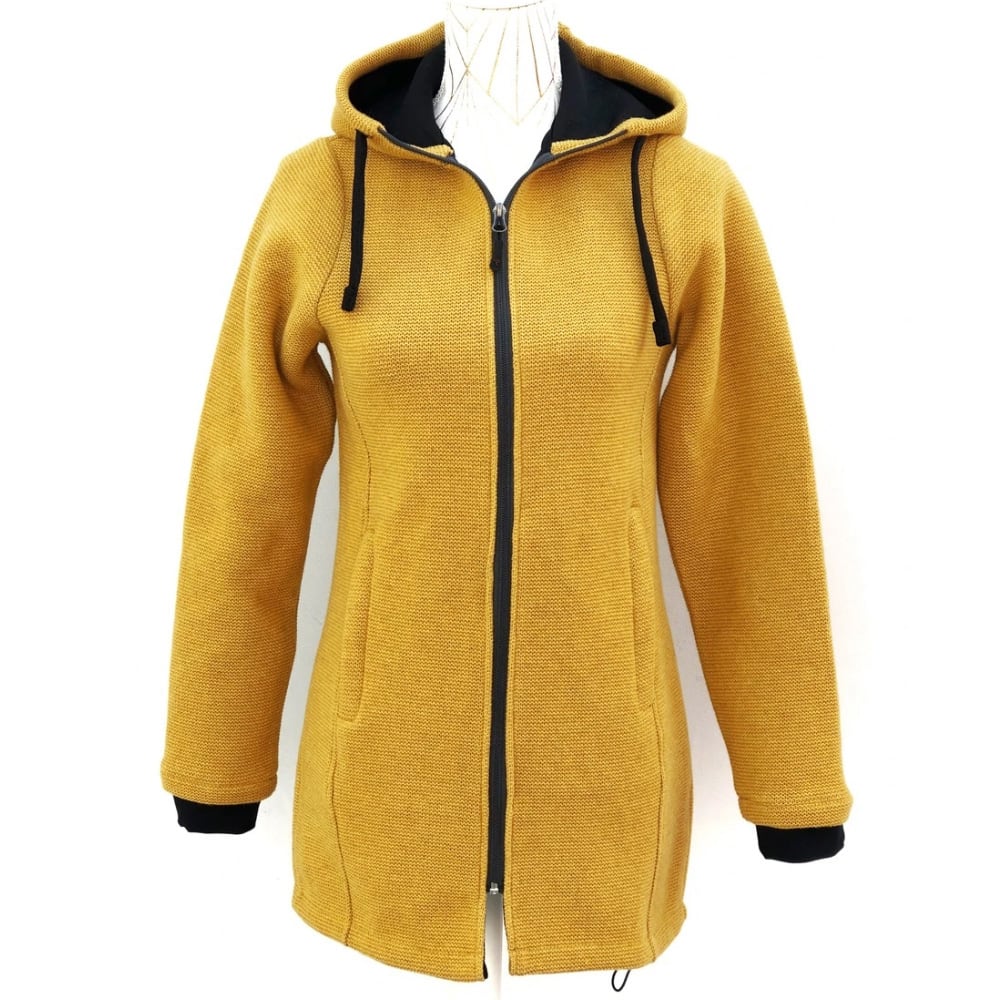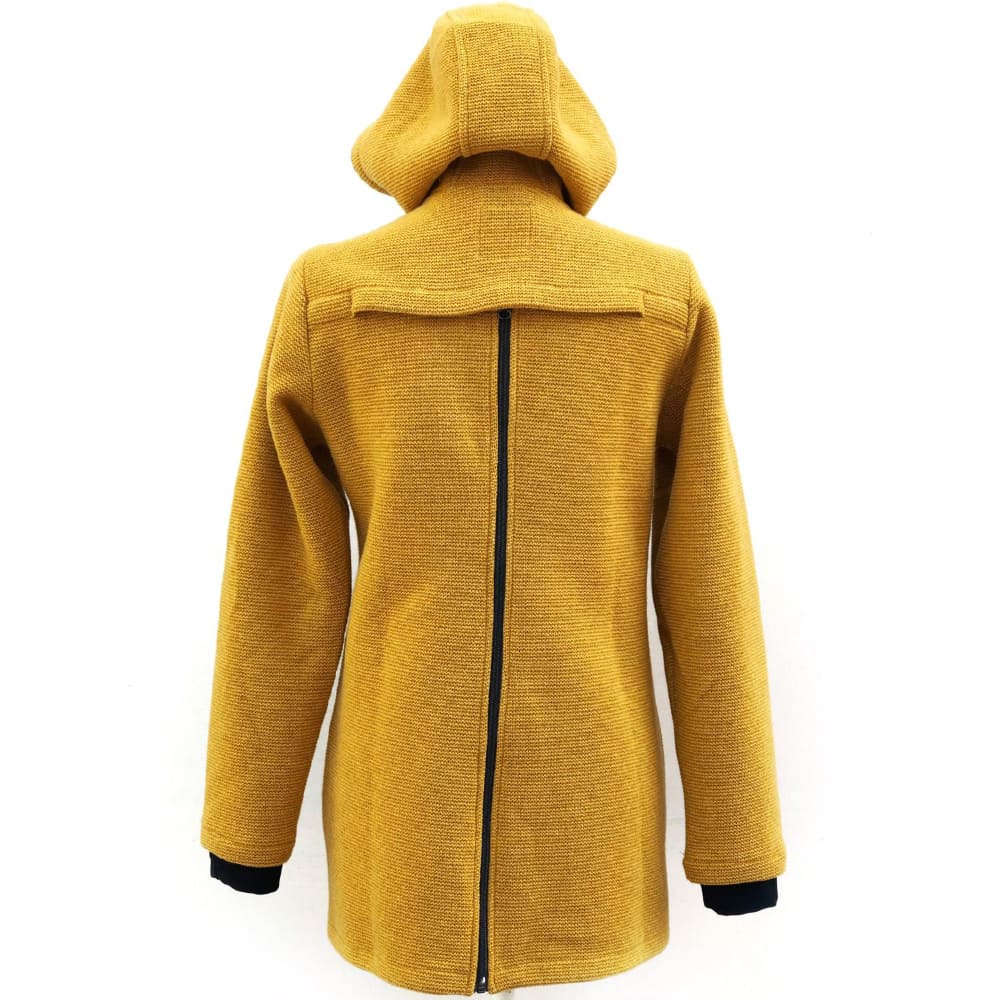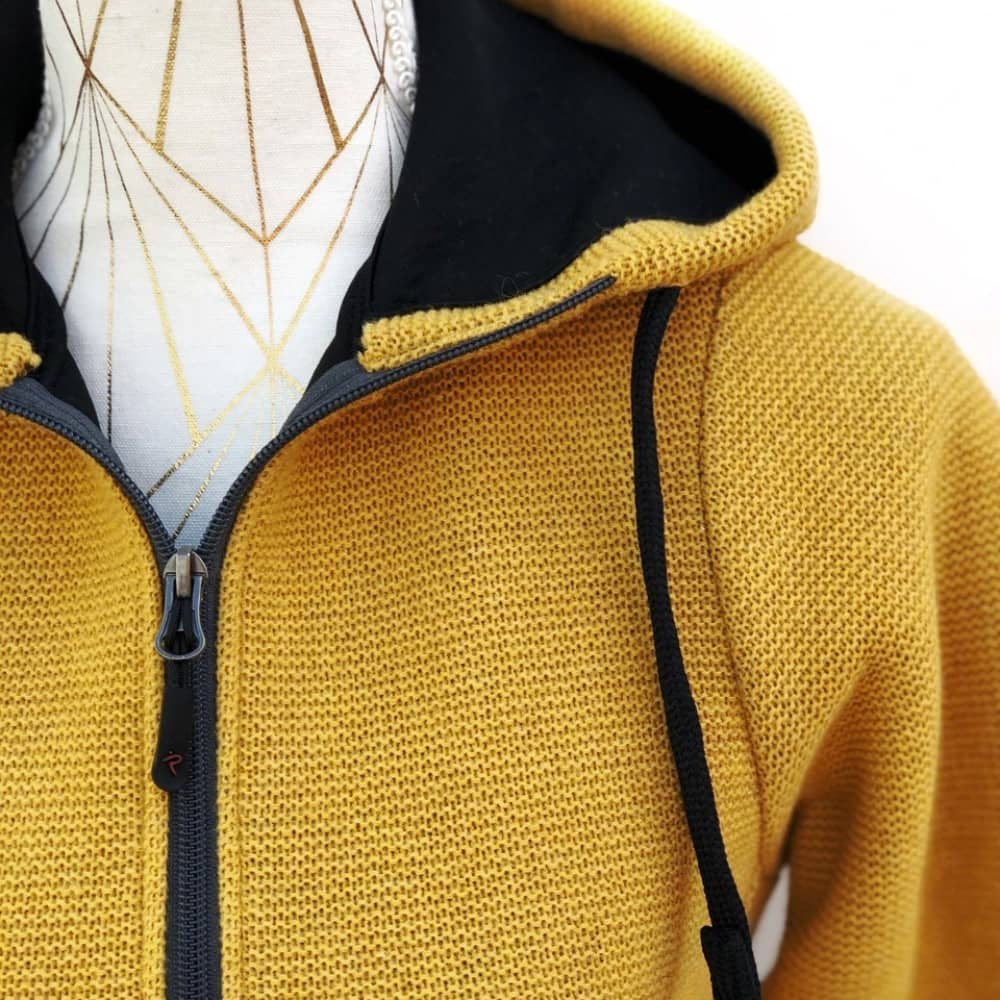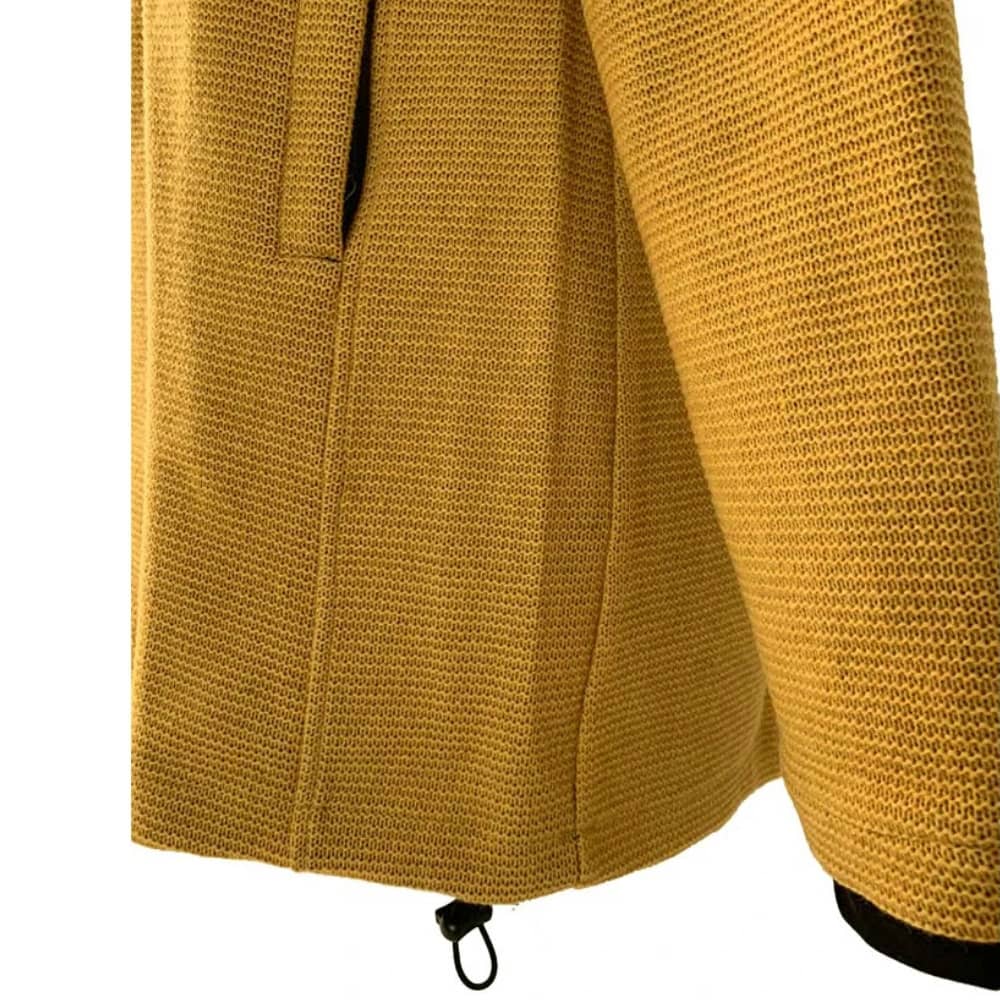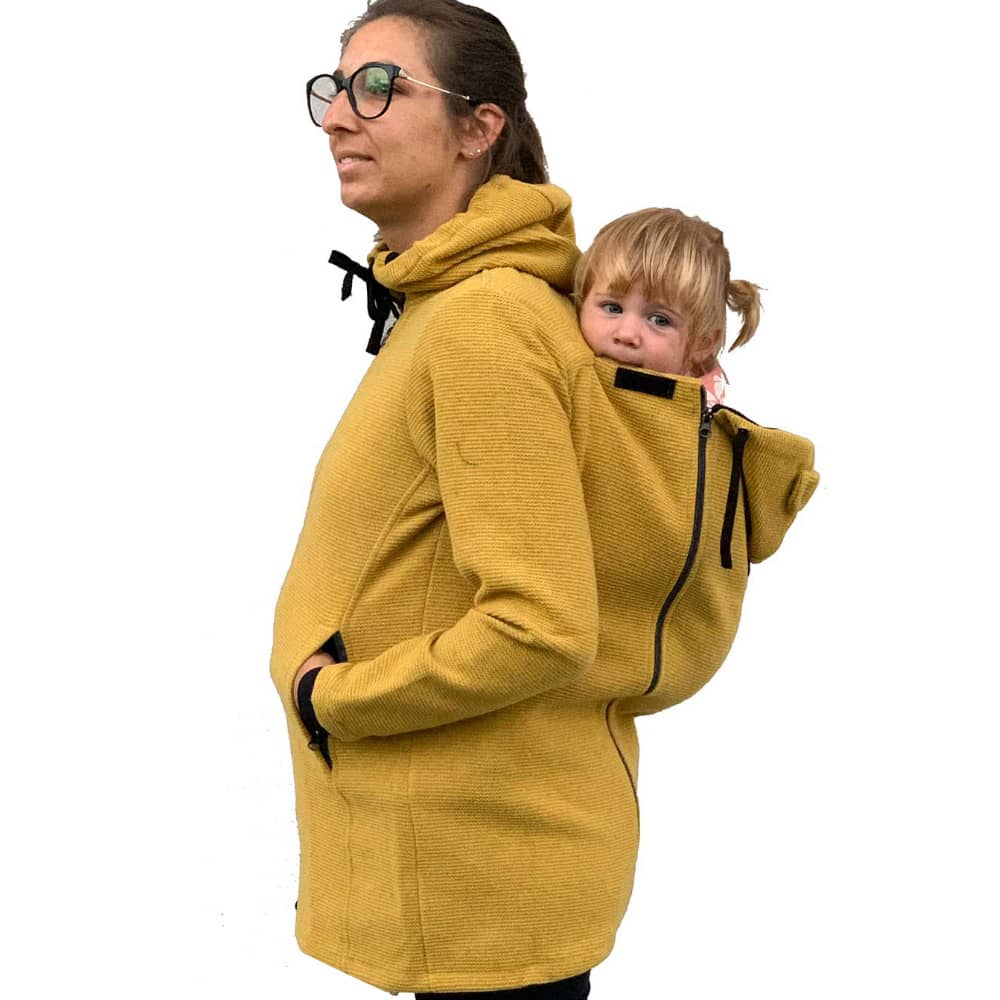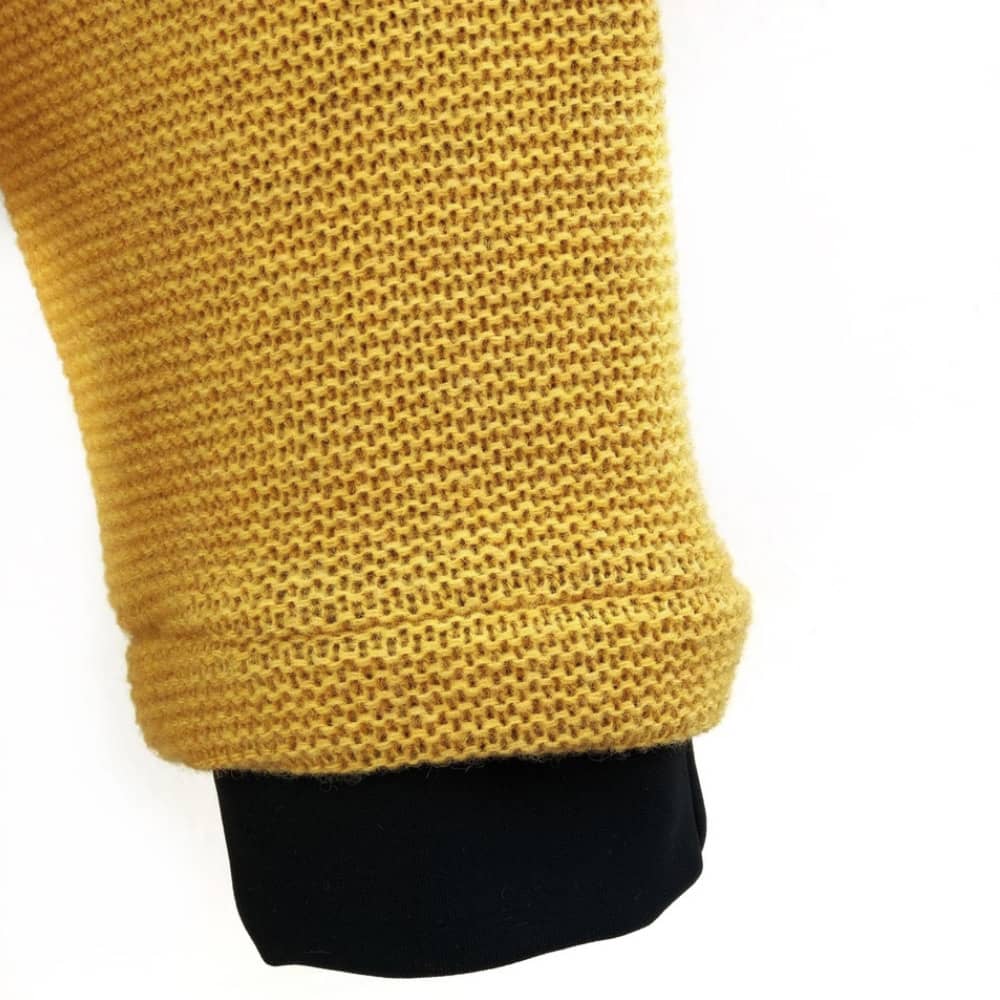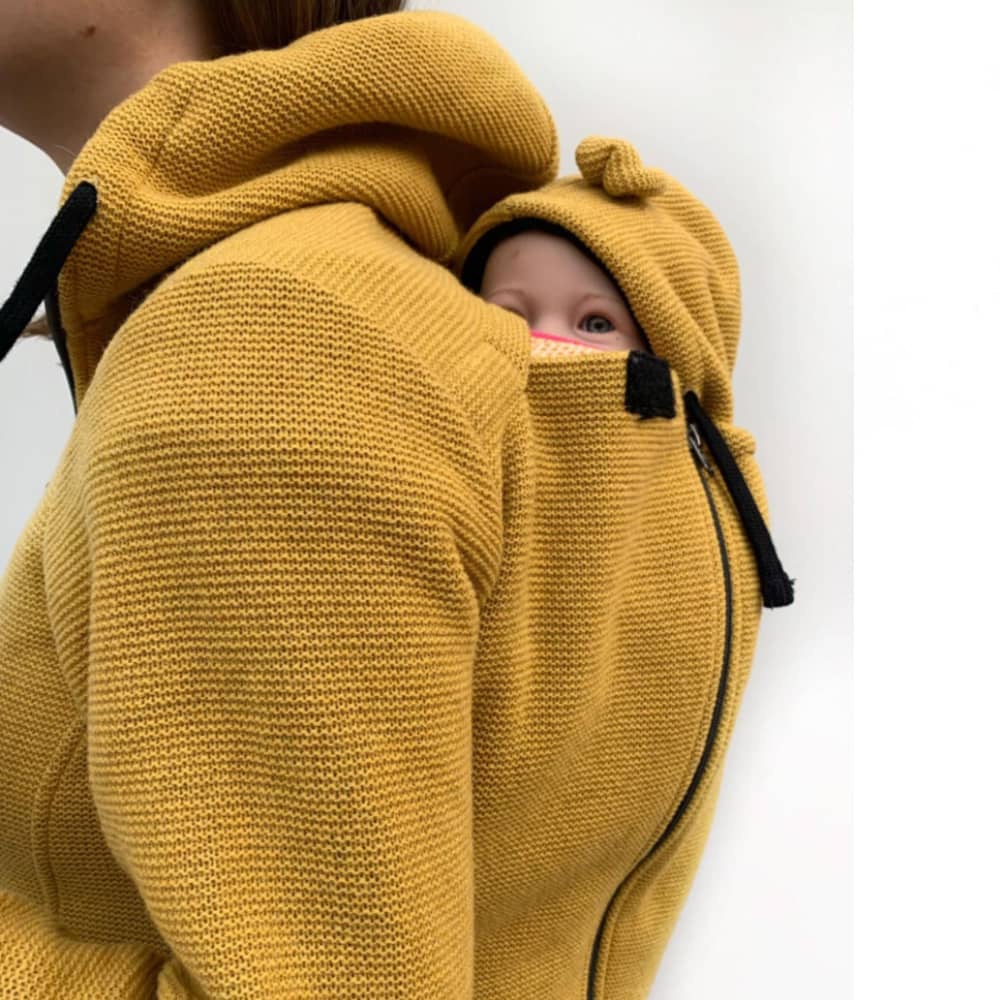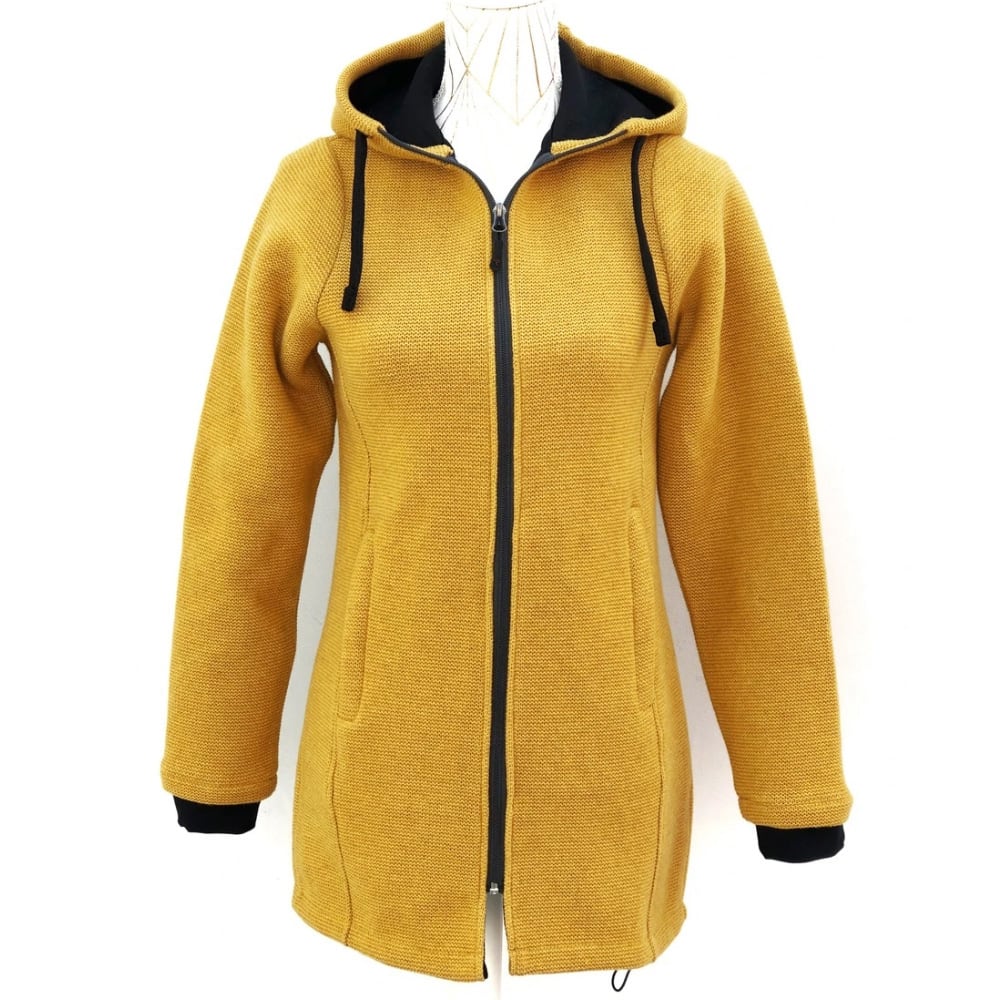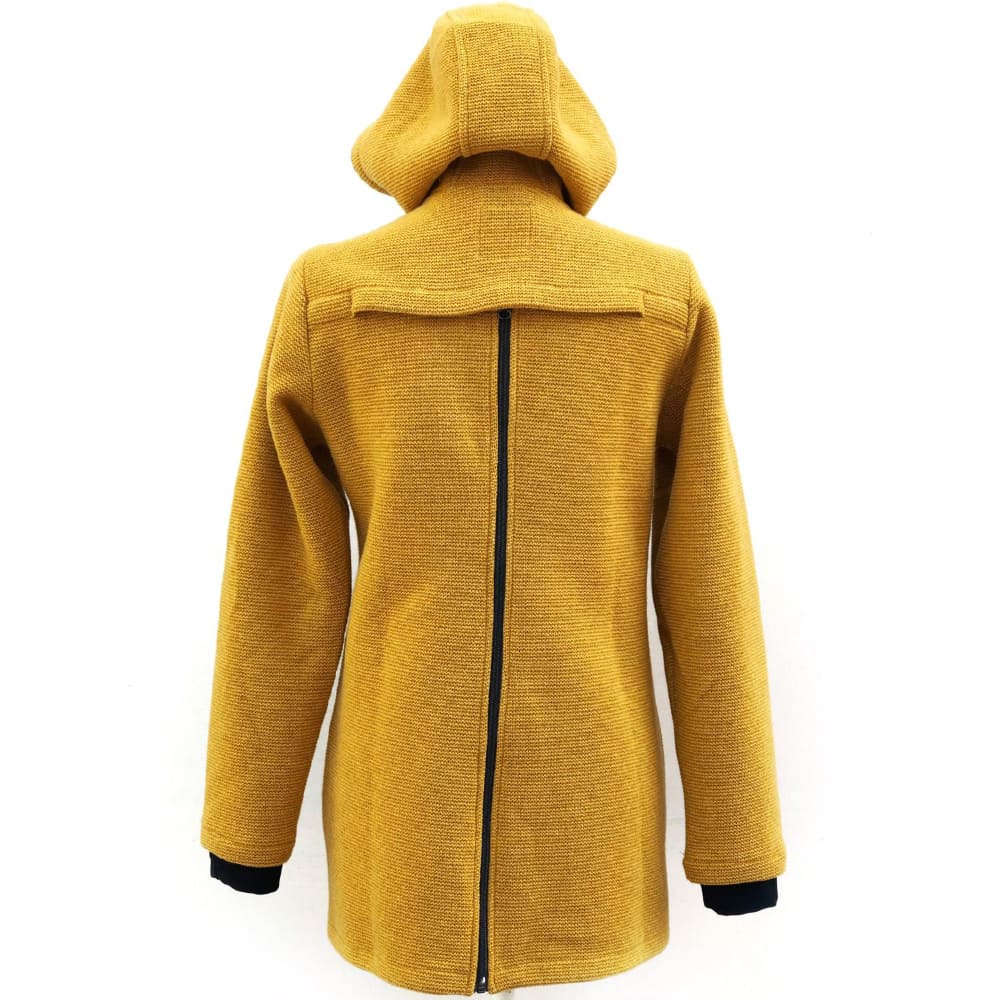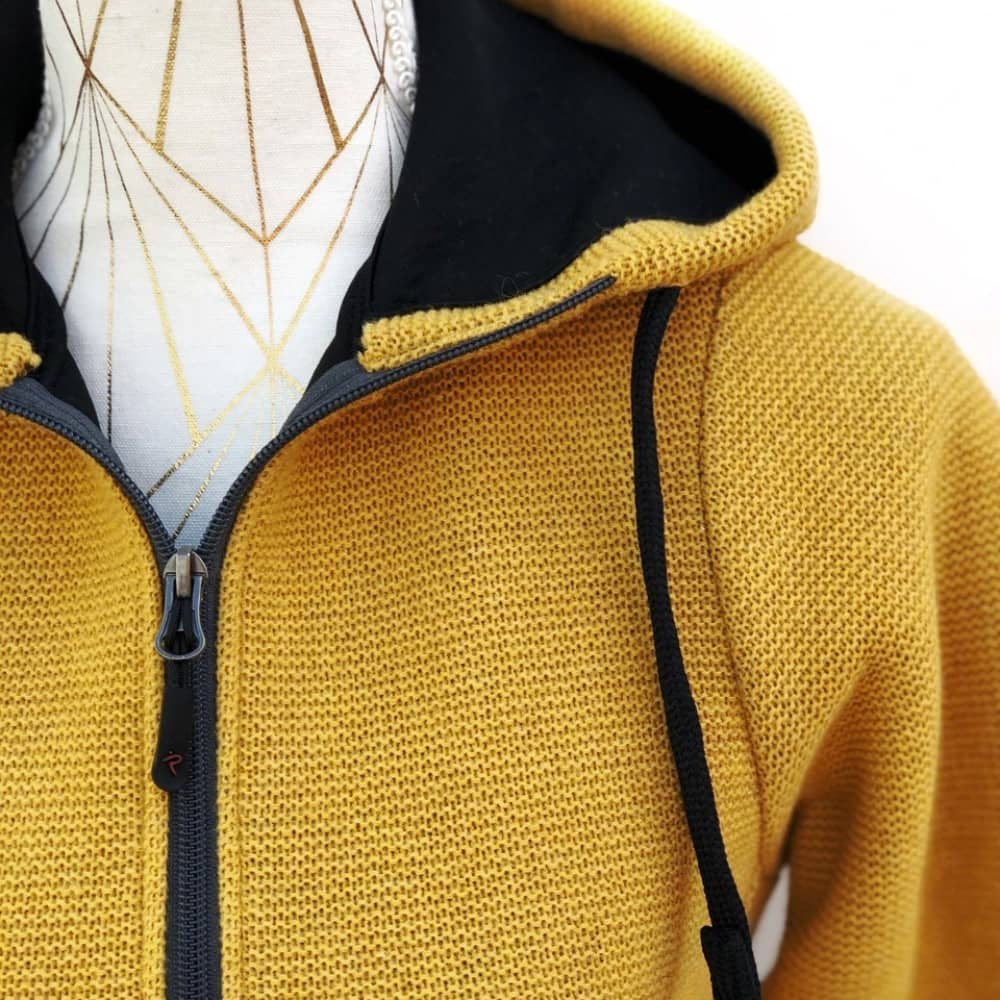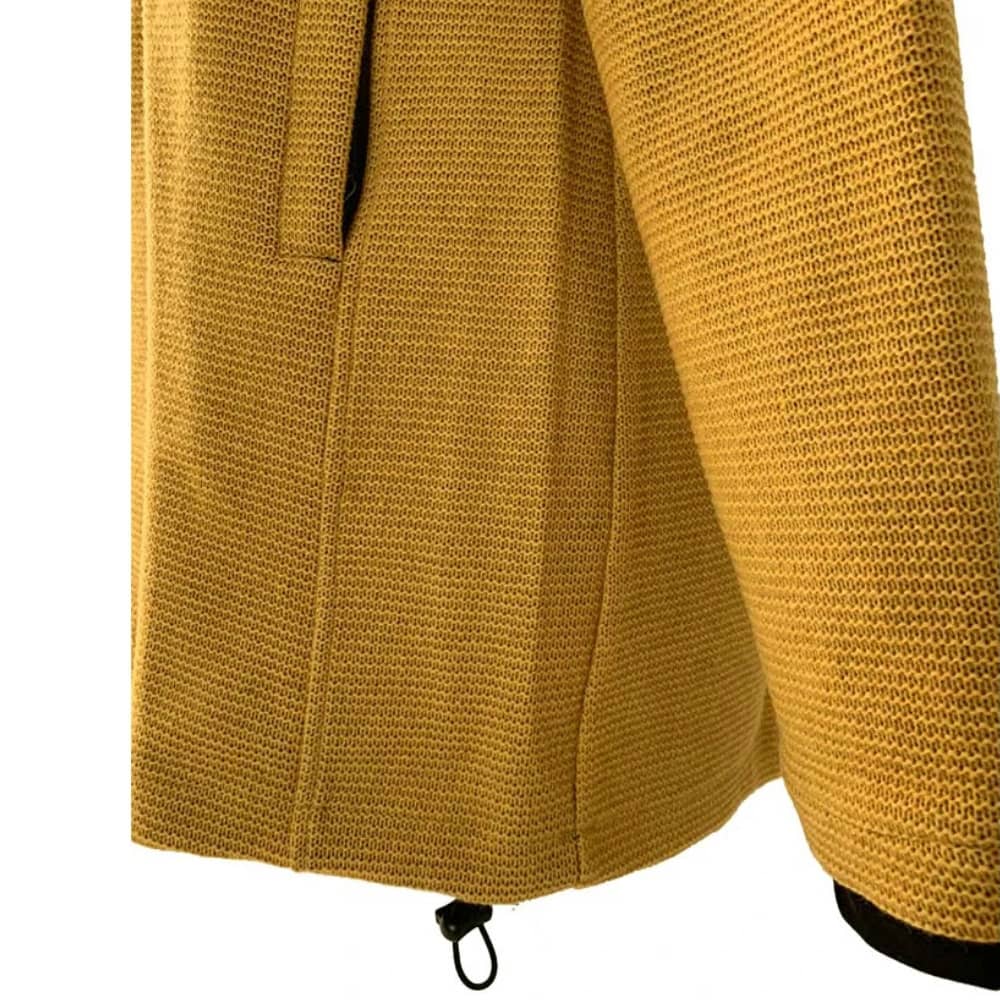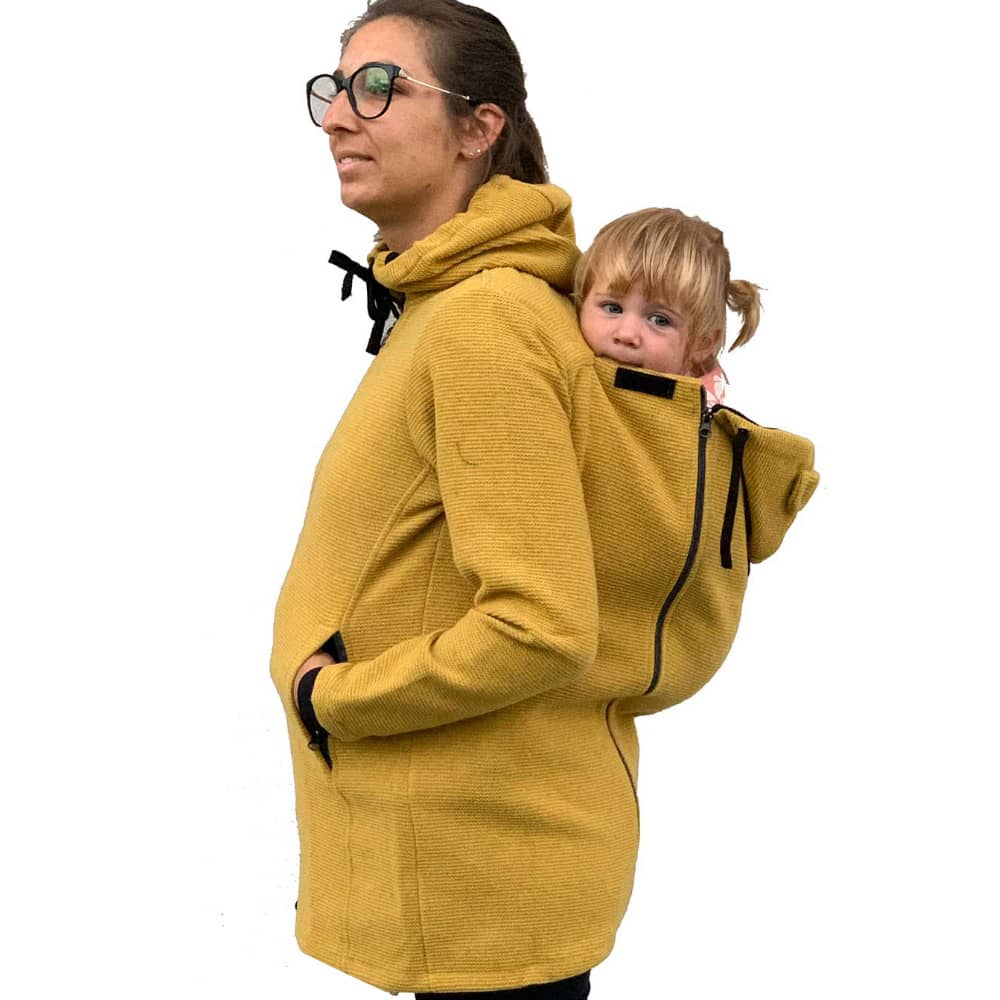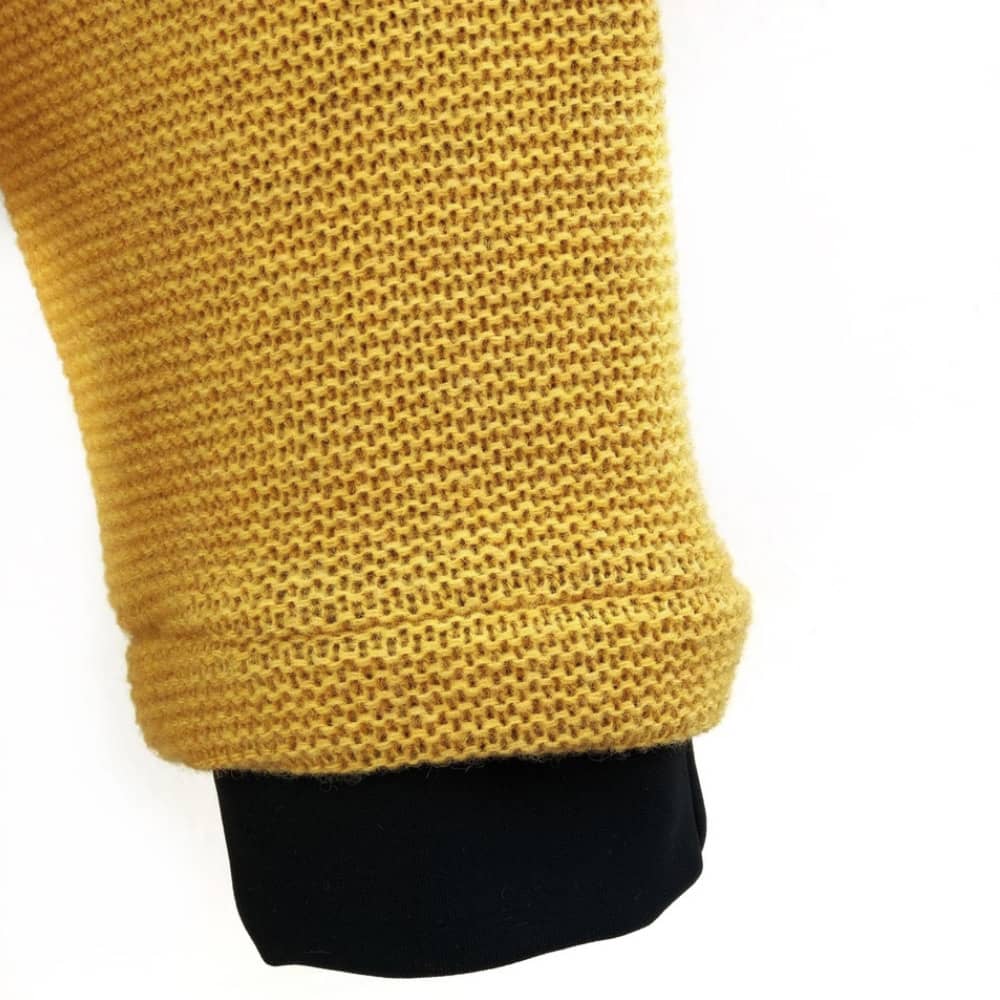 Description
Designed by Virginia from Wear-Me, Italy, this warm wool jacket is both casual and chic and will shelter you and your baby from the cold and wind during chilly winter days and the in-between-seasons.
Made from wool, the jacket has a windproof membrane on the inside and provides cuddly warmth and protection against wind and weather. The jacket is very soft and supple and with the baby insert/panel zipped in, it perfectly fits over you and your child in a front carry or back carry. Without the panel it is a fashionable jacket that molds comfortably to your feminine silhouette.
It is also ideal to carry your child over the jacket, in a ring sling or other baby carrier.
Details:
Made from wool with windproof membrane on the inside

Includes zip-in baby panel/insert for back and front carries

Hoods with drawstrings for mother and baby

2 zipped side pockets

Suitable for front carrying with DIDYMOS wraps/slings and other baby carriers
Colour: Warm Yellow.
Sizes XS, S, M, L, XL
Washing & care instructions
Washable: 30°C for wool or cleaning, lukewarm ironing

Please follow our DIDYMOS Care Tips to make your DIDYMOS model last for many years.
Suitable Products
Suitable Products
Baby Wrap Sling Rocaille Dorato
Exuberant, playful and moduled on nature, Rocaille is a typical Rococo decor. We got inspired by its ravishing curves and counter-curves which are now embellishing our new wrap model that we named accordingly – Rocaille. Jacquard woven, the pattern is in gold on white and vice versa on the other side. The cotton is 100% organic and dyed with non-toxic dyes, the wrap is absolutely free from any harmful substances. Soft and moldable, the lightweight wrap fabric provides perfect support in width and length. It ensures a snug, smooth fit and can be tied in such a way to provide excellent support to your baby or toddler. It has a lovely flow and drape, molding to the wearer and baby with optimal comfort
Voucher
Would you like to surprise and delight young or expecting parents with a gift? Opt for a gift card that they can redeem in our online DIDYMOS store. They will enjoy browsing through our shop and picking from a huge range of beautiful babywearing carriers and accessories, practical and lovely pregnancy and baby gear, toys and more. Moreover, with a few clicks, they will get helpful information regarding baby carriers and babywearing. Just purchase your gift card online for immediate delivery. This is how it works: Choose a gift card value and add the card to your basket, pay and confirm your order. A voucher code will be generated automatically. You will find it in 3 places: on the confirmation page for your order, in the order confirmation email, and in your customer account. If you only order voucher(s), there is no shipping cost. Please note: Vouchers can be partially redeemed. Any remaining value will be displayed in your customer account. Enjoy ordering and surprising friends, family, and colleagues with DIDYMOS gift cards.
BabyDos Boiled Wool, Anthracite
Designed to provide your baby with an extra layer of protection against the cold, wind and rain, the BabyDos simply fits over the wrap sling or any other baby carrier as well as over infant car seats. There are adjustable straps around the head and neck as well as an elastic band at the bottom edge to stop any cold or wind from getting to your baby. Pockets on the front keep your hands warm. The hood can be rolled up to form a headrest. The BabyDos is entirely made of boiled wool. Boiled wool is durable, water-resistant and keeps nicely warm. It is suited for front, side and back carries and is fixed to the wrap or baby carrier by means of adjustable buttonhole strips. Size 1 ist for a baby up to the height of 68 cm (27 inches) and size 2 up to the height of 86 cm (34 inches). Download our BabyDos instructions