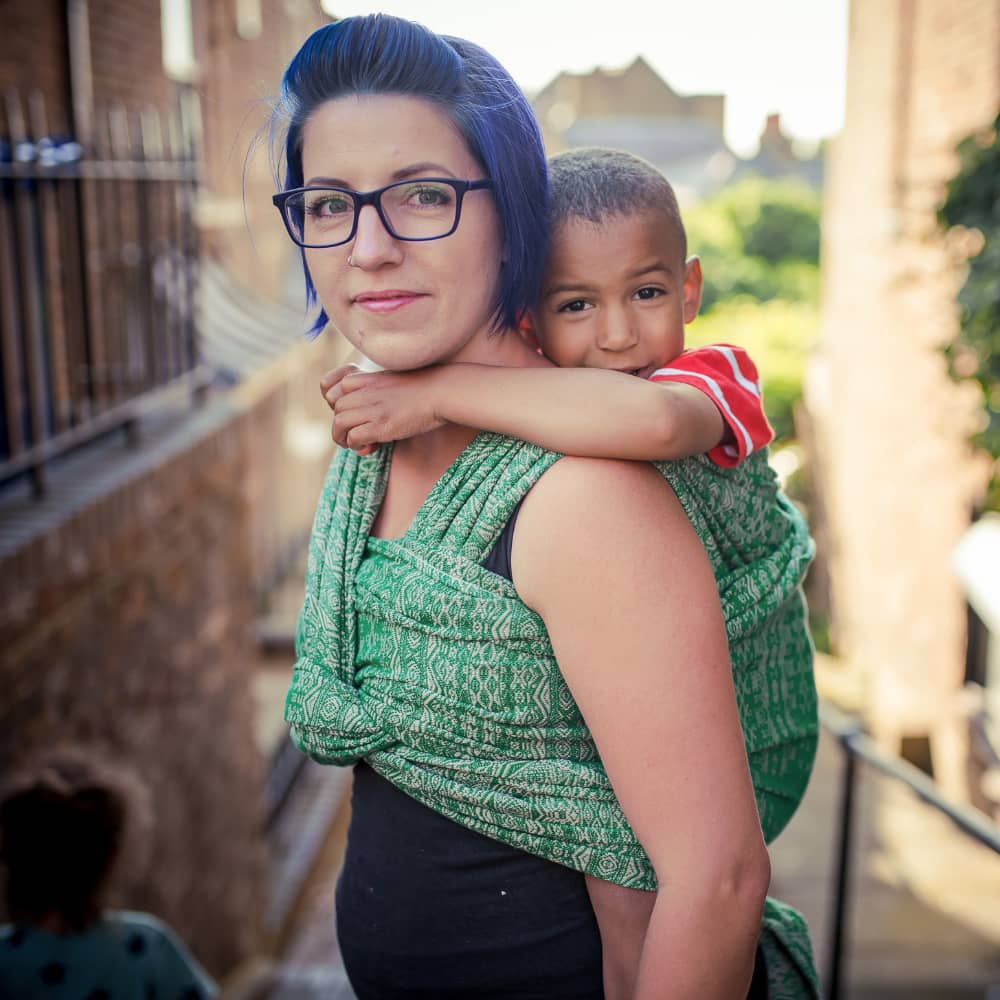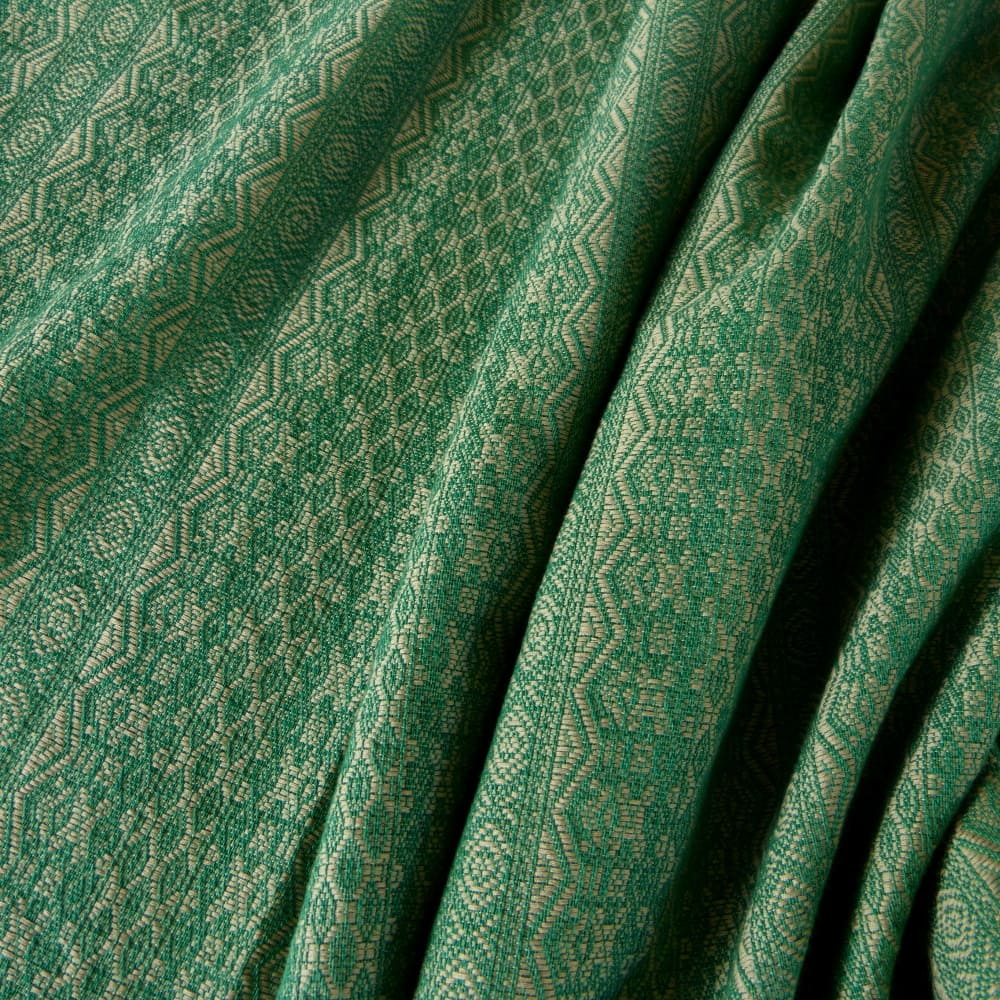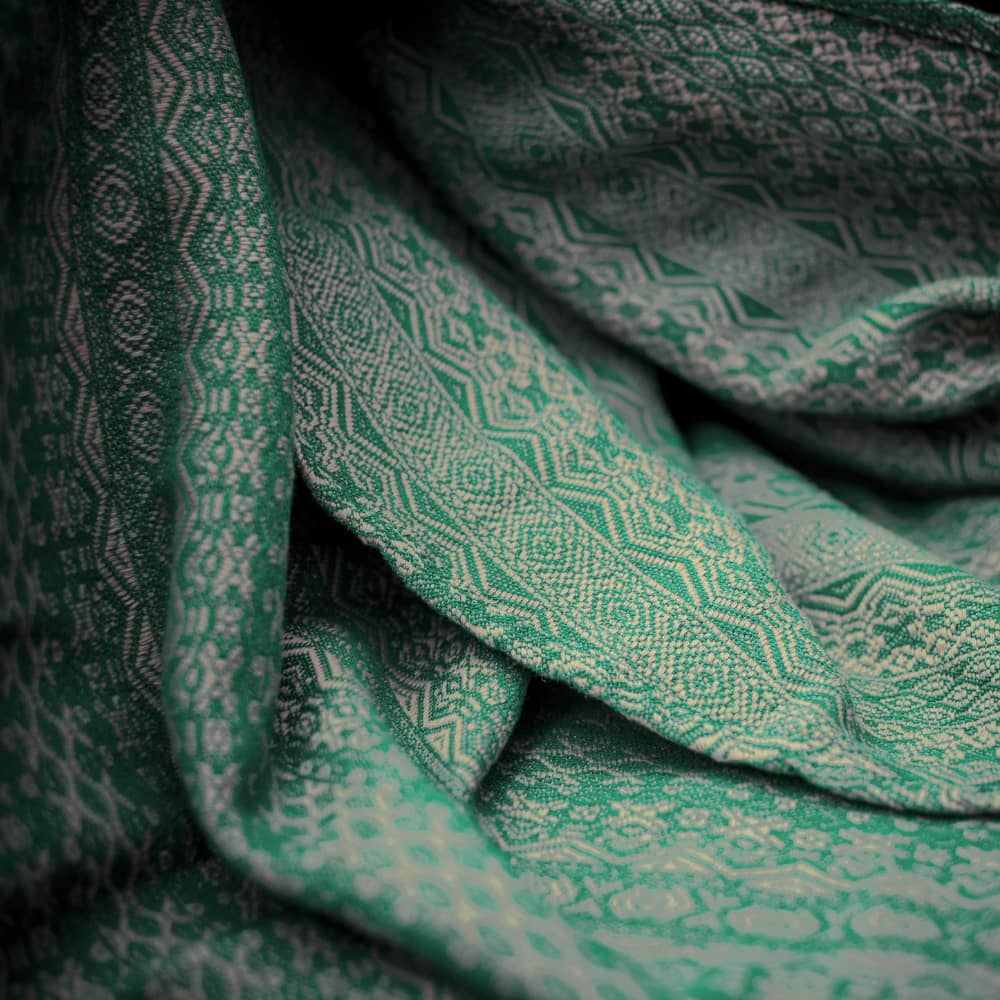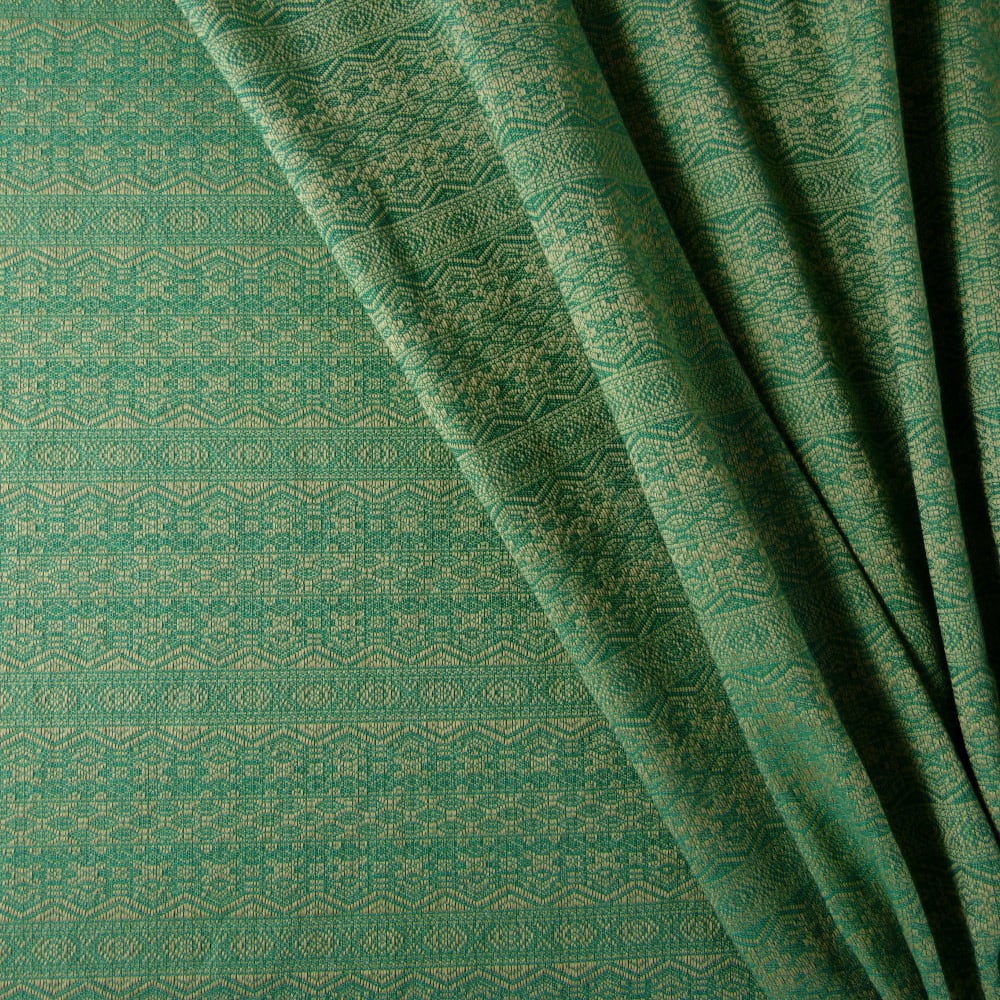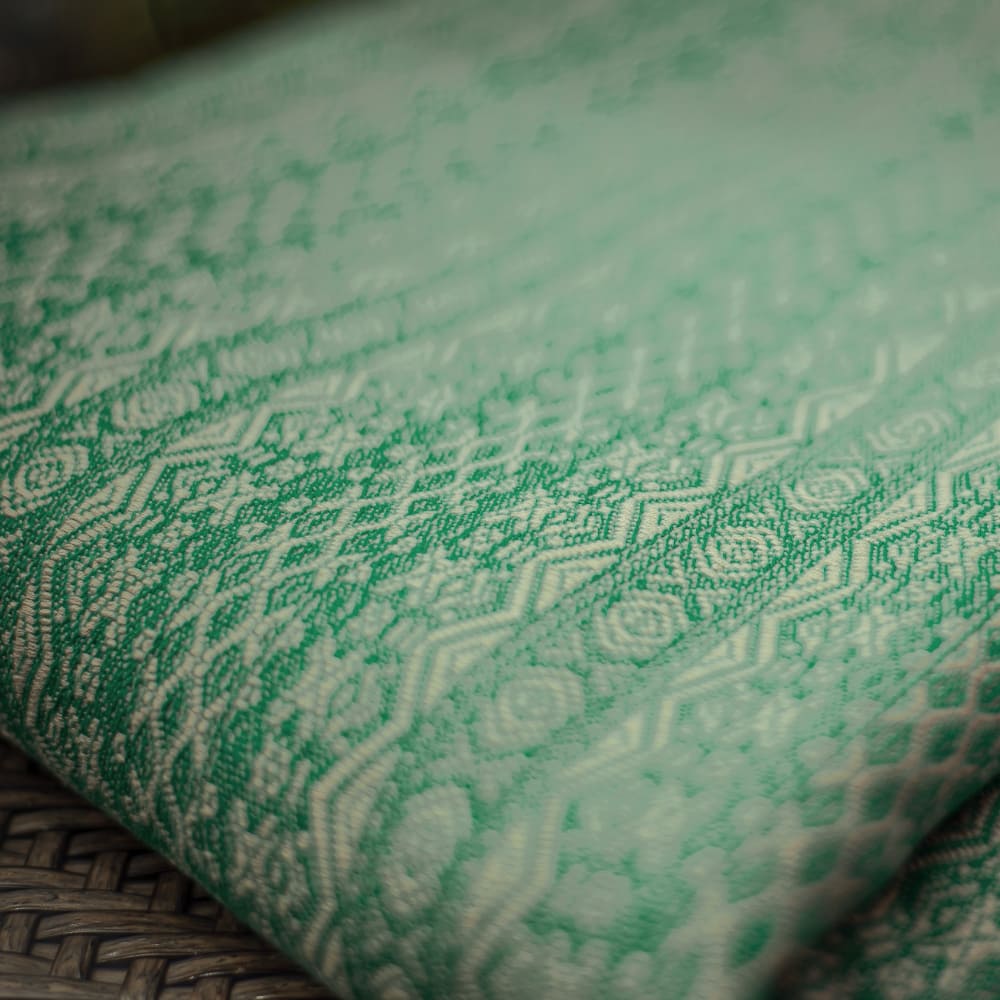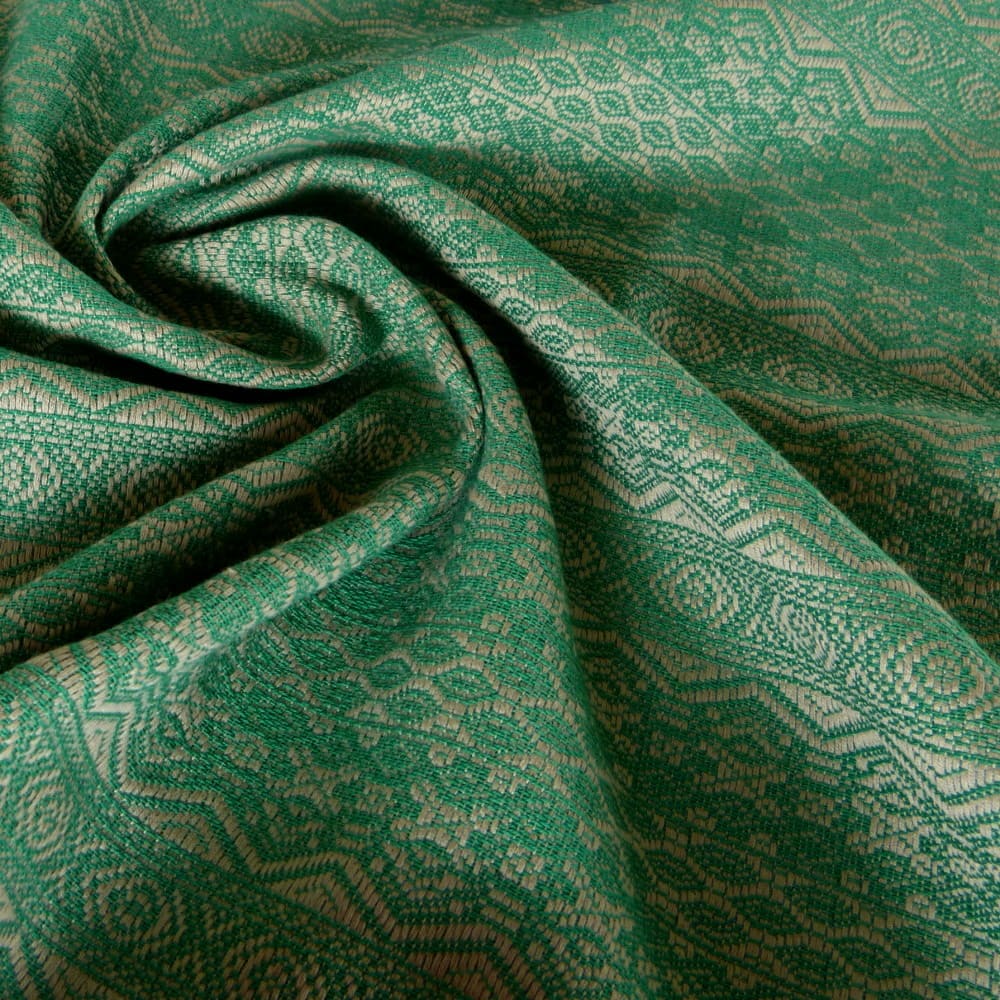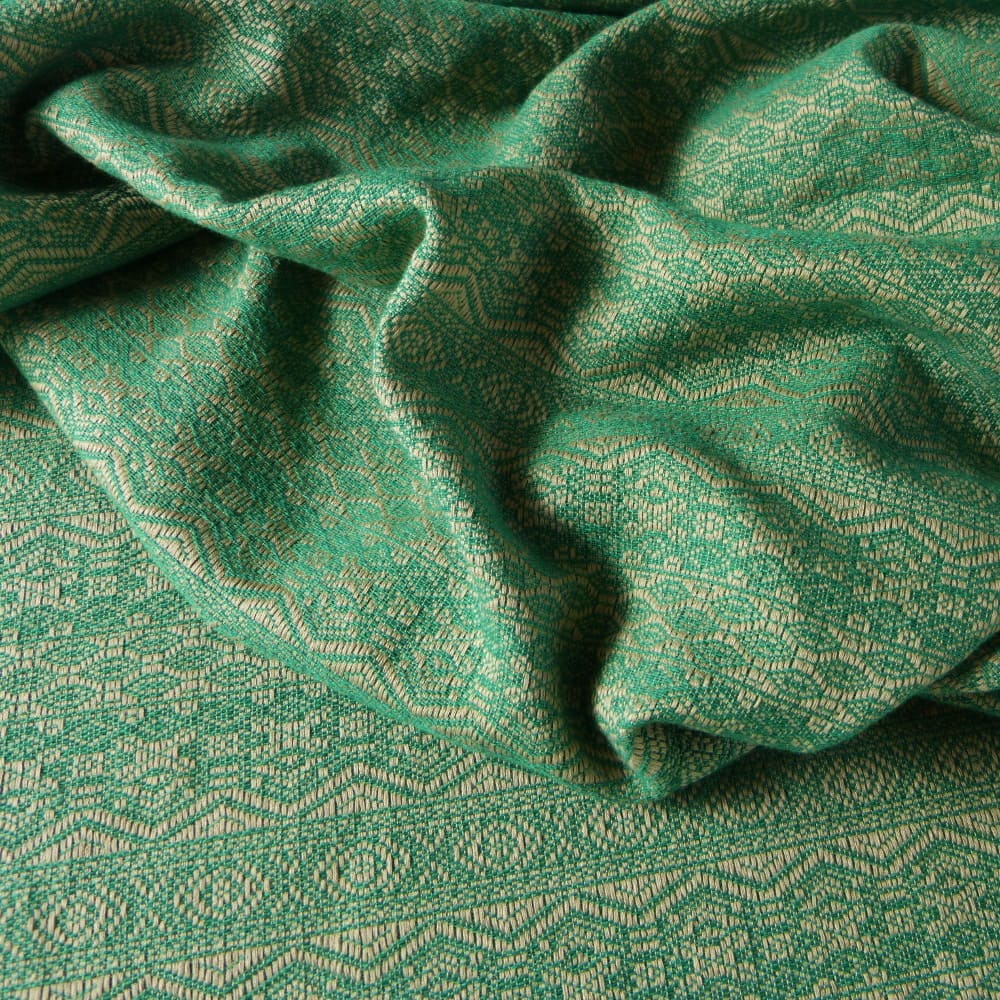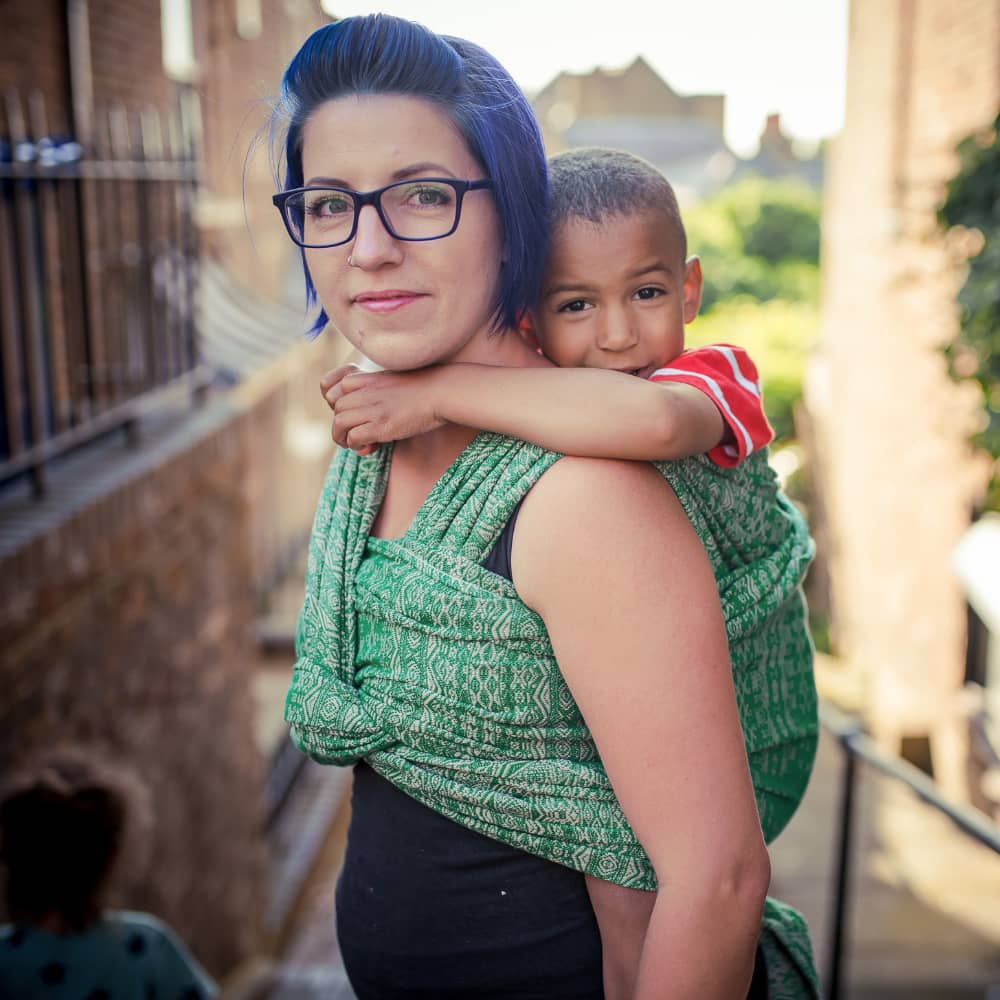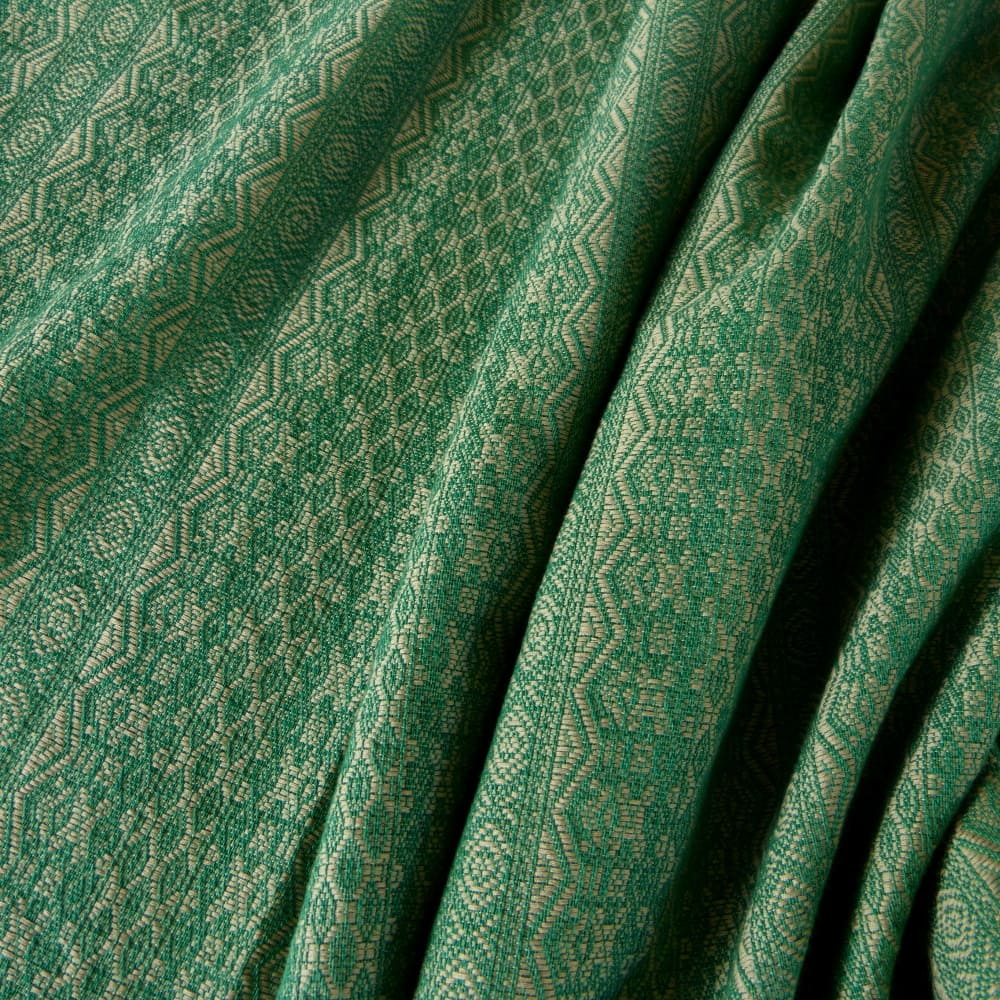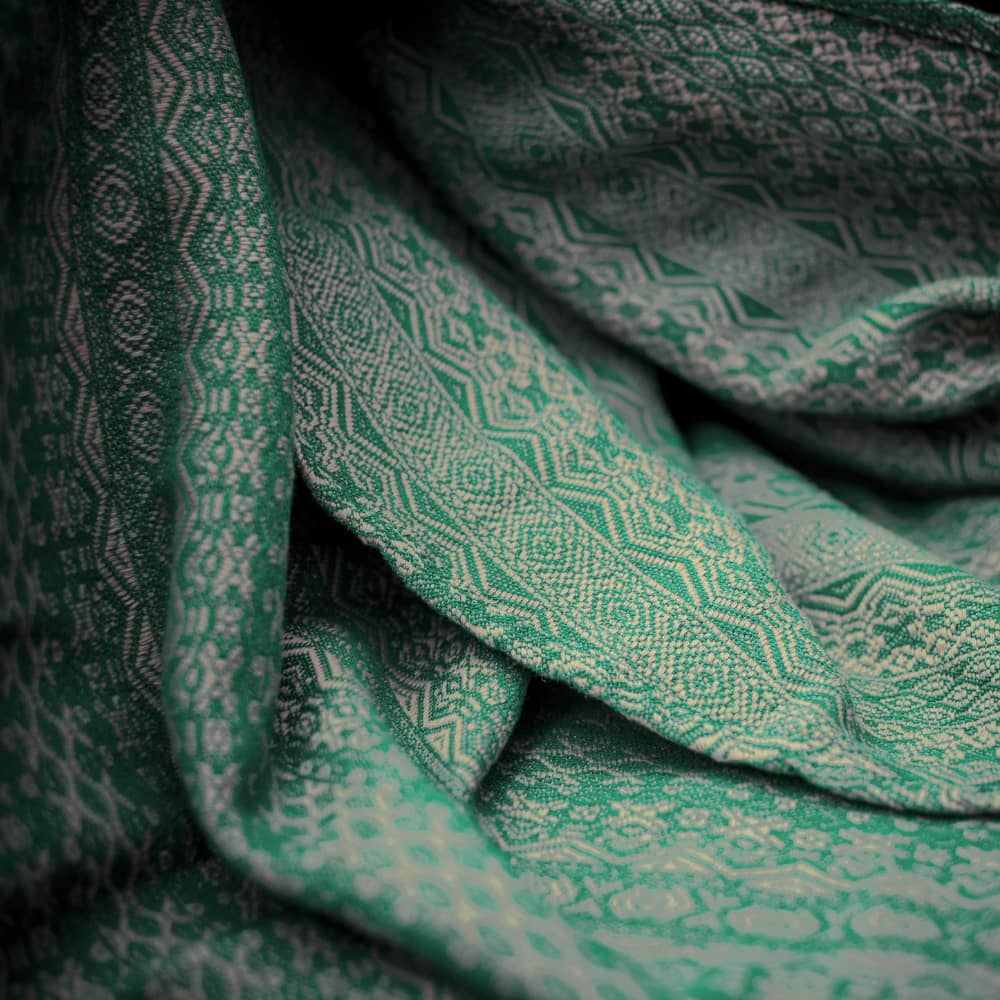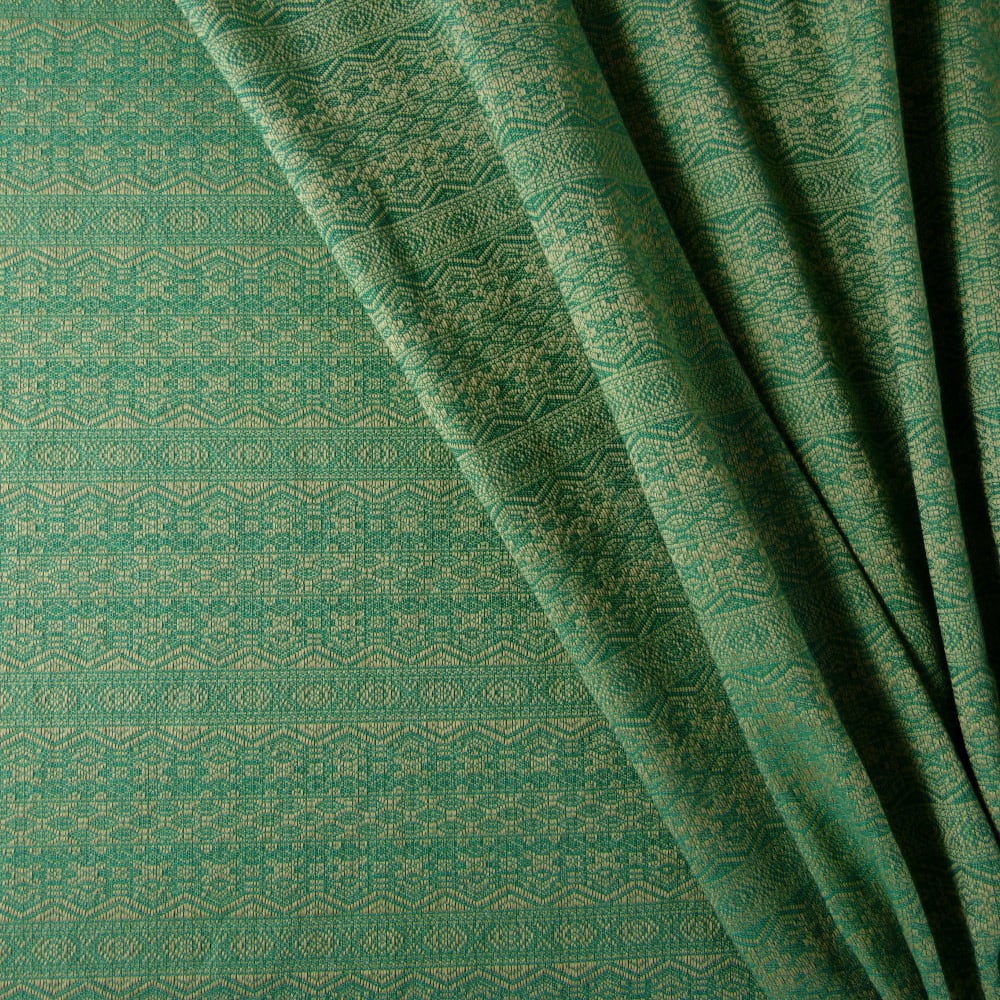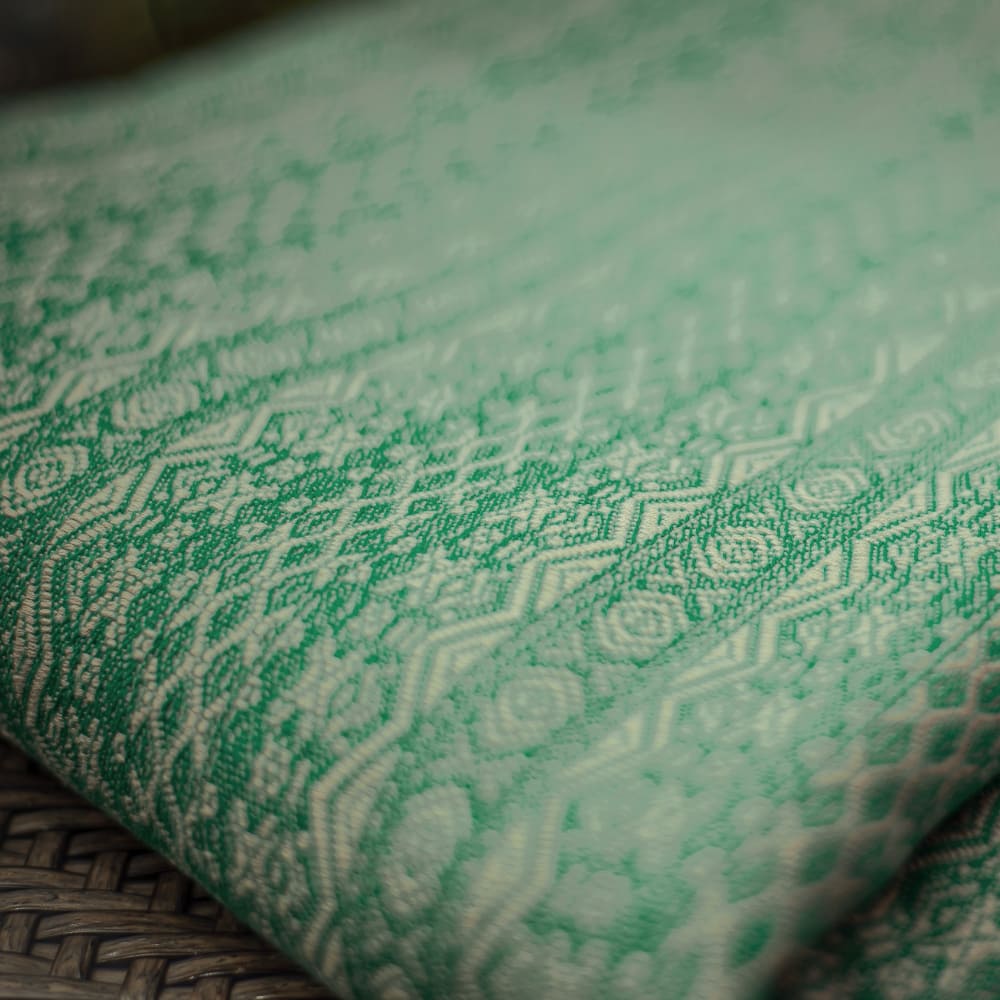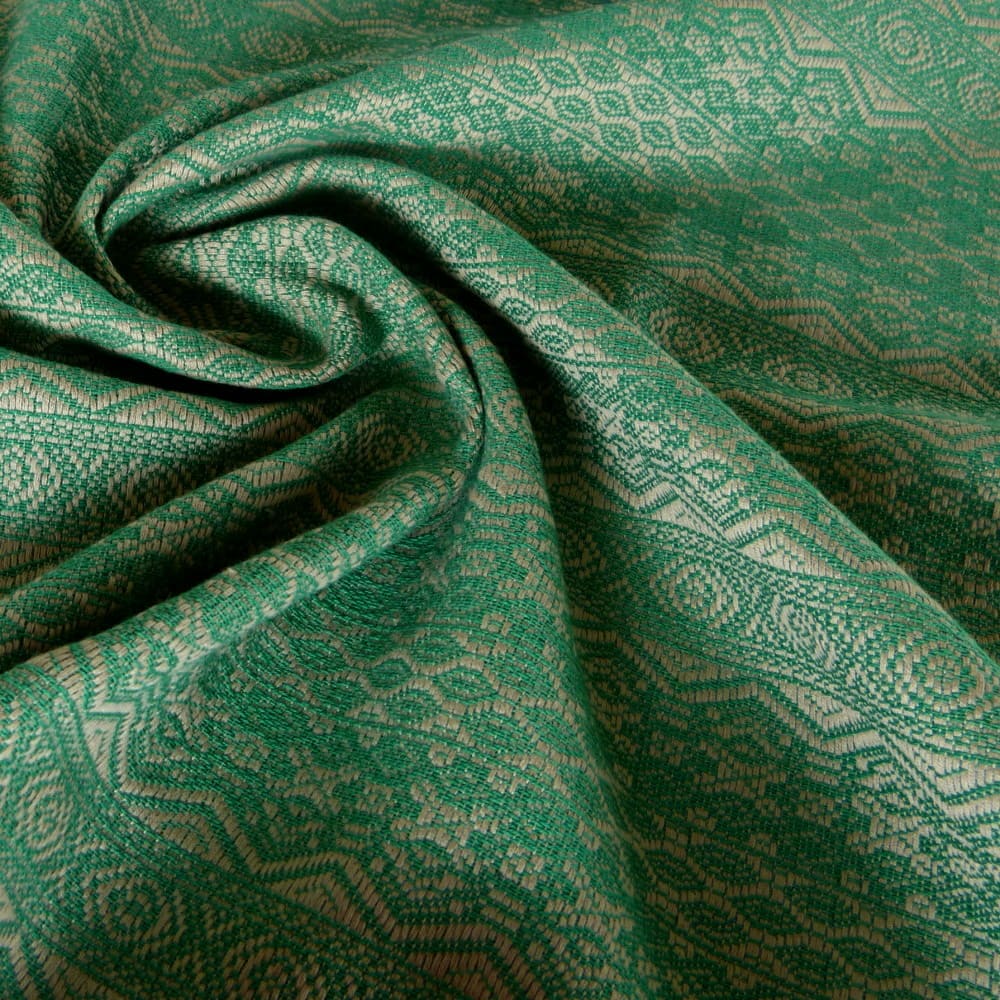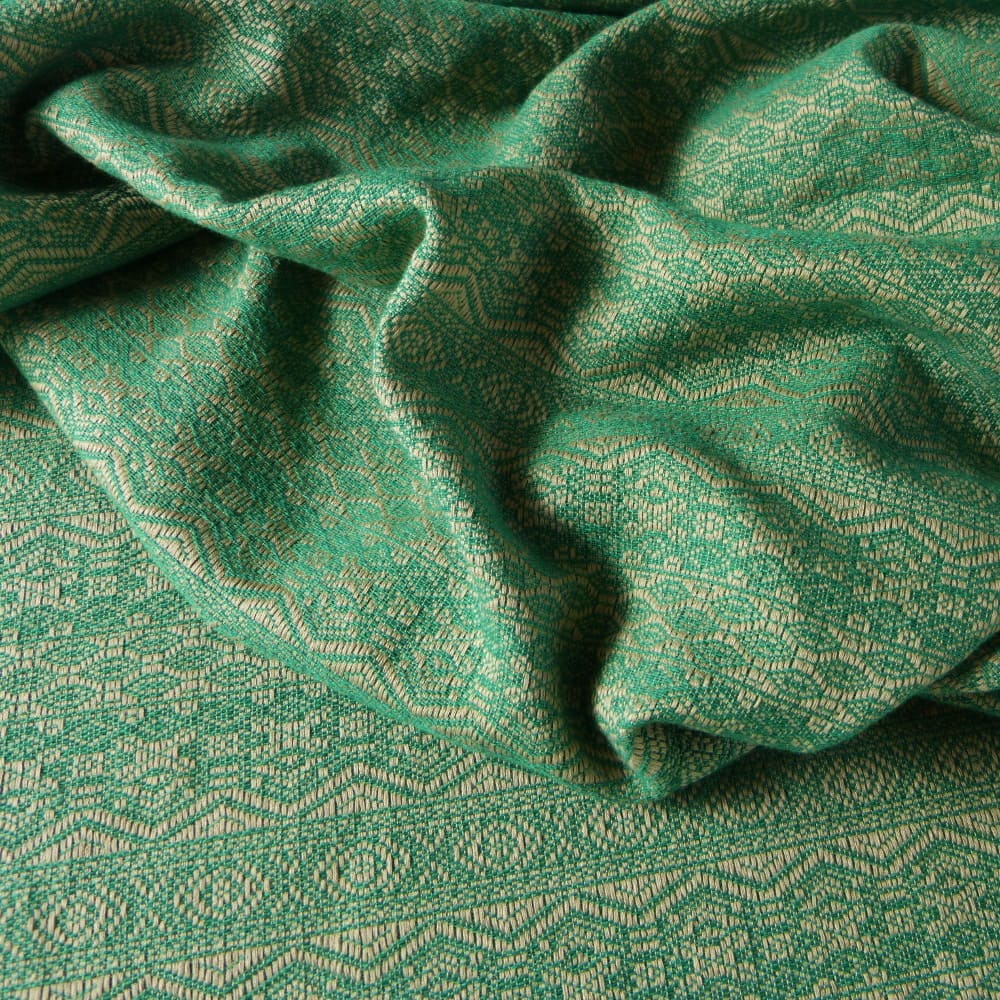 Description
Ada Verde is now available in our shop in extra large size! Natural white and vibrant green highlight the rich Jacquard pattern of Ada Verde – an elegant all-rounder for the summer.
Lightweight. the fabric is fluffy and soft, yet has a slightly textured surface that is grippy enough to hold knots in place and allows for tying exact and supportive carries. whether worn in front, on the back or on the hip. Your newborn or older child is securely held and can cuddle up against you for hours.
The extra wide wrap (width 80cm) comfortably holds and supports older children as well. The fabric is lightweight and thin enough not to add too much extra bulk.
Material & properties
Age of child: From Birth
Color: Natural White, Green
Different Edges: No
Material: 100 % Organic Cotton
Surface weight: 190 g/m²
Vegan: Vegan

Washing & care instructions
Washable: Up to 60°C, Gente Cycle, Slow Spin Speed

Please follow our DIDYMOS Care Tips to make your DIDYMOS model last for many years.
Suitable Products
Suitable Products
DidySling Ada Verde Size 1R
Handy and easy to put on, nothing quite beats the convenience of a Didymos ring sling for quick ups-and-downs. Available in all Didymos fabrics, colours and patterns and in size 1 R as a standard stock. Made from the Ada Verde model, the fabric of this DidySling combines natural white and vibrant green to accentuate the rich variety of our Ada pattern.– an elegant and indispensable all-rounder for the summer. The lightweight fabric is soft and a bit fluffy, yet supportive enough to offer secure hold and comfort for carrying newborn and older babies alike.
Sling Rings, Pair Silver
These rings are perfectly suited to turn your short DIDYMOS Baby Wrap (for example size 2) into a ring sling. You can either use the rings to make a permanent change by sewing the rings onto one end of the wrap. Alternately, you can use the rings to make a no-sew ring sling and keep the wrap unchanged.. For instructions go to our DidyMagazine. These solid aluminum rings feature unique no-weld construction. They are 5 mm thick, nickel-free and thus hypoallergenic. The rings are sold in pairs and they are available in a wide variety of colours to match any DIDYMOS wraps. Sizes (diameter): 63,5 mm (new!) 75 mm 87 mm
Book - Ein Baby will getragen sein (E. Kirkilionis)
Was kann es Schöneres für ein Baby geben, als sich von seinen Eltern geliebt und getragen zu fühlen? Und wie ließe sich das unmittelbarer erfahren als durch Körperkontakt? Angeschmiegt an die Mutter oder den vater erlebt ein Kind jene Nähe und Geborgenheit, die es so sehr braucht, um nach und nach vertrauensvoll seine neue Welt zu erforschen. Getragenwerden ist außerdem gesund: Es kommt nicht nur den körperlichen Bedürfnissen eines Babys entgegen, sondern beugt auch Fehlentwicklungen des Hüftgelenks vor. Die Autorin: Evelin Kirkilionis ist Humanethologin und Mitglied der selbständigen Forschungsgruppe Verhaltensbiologie des Menschen; seit 1985 Beschäftigung mit dem Thema Tragen.