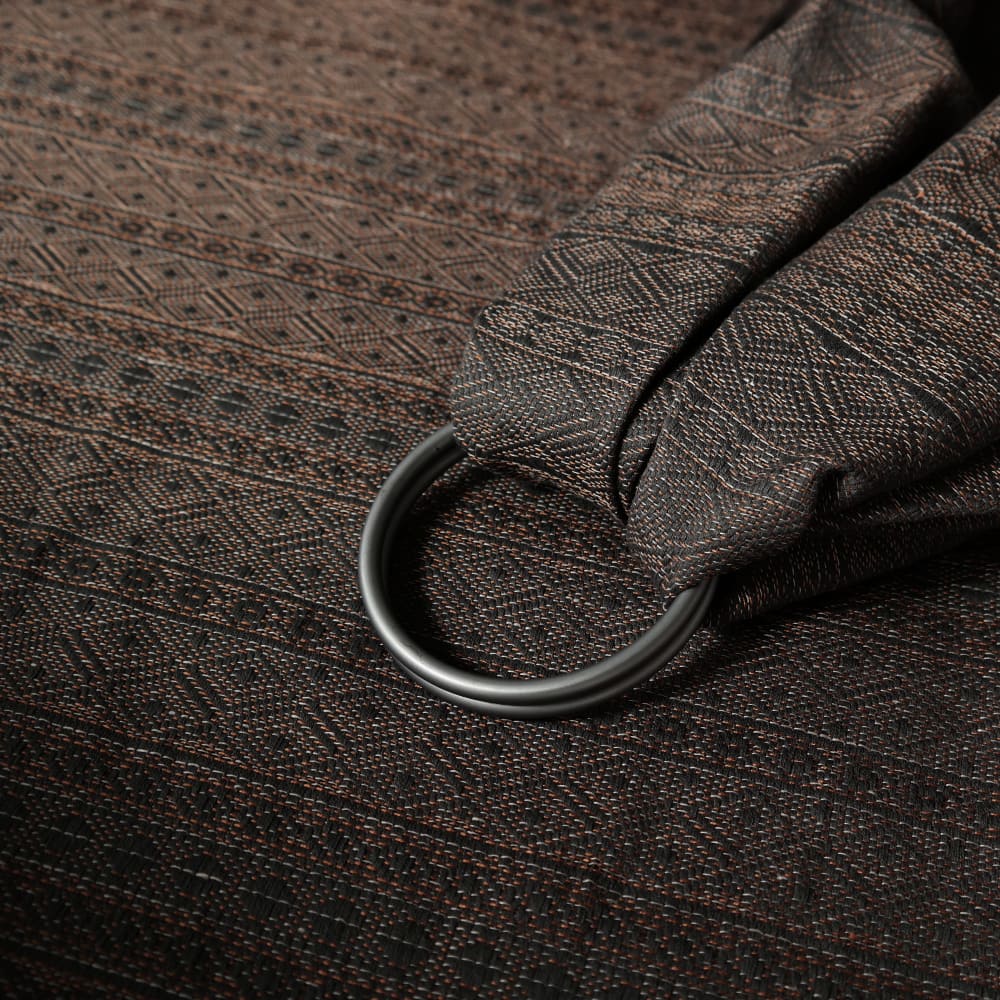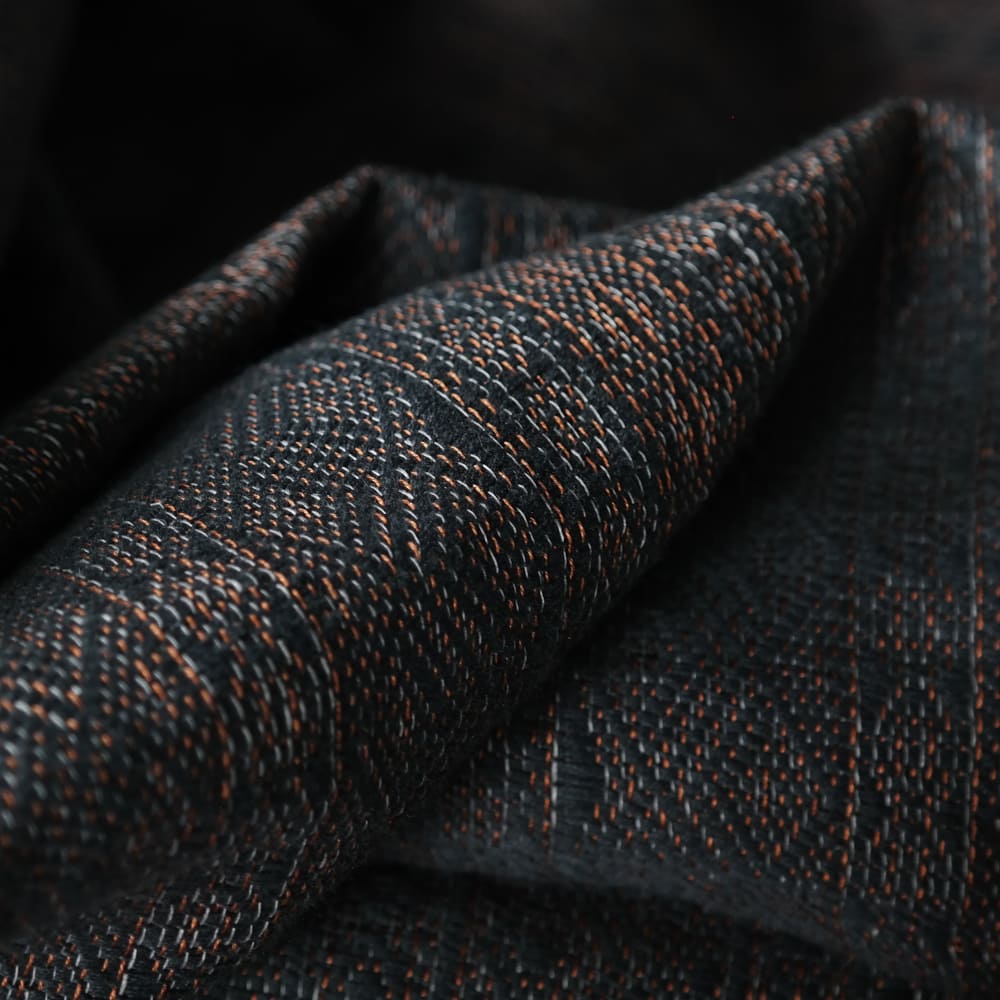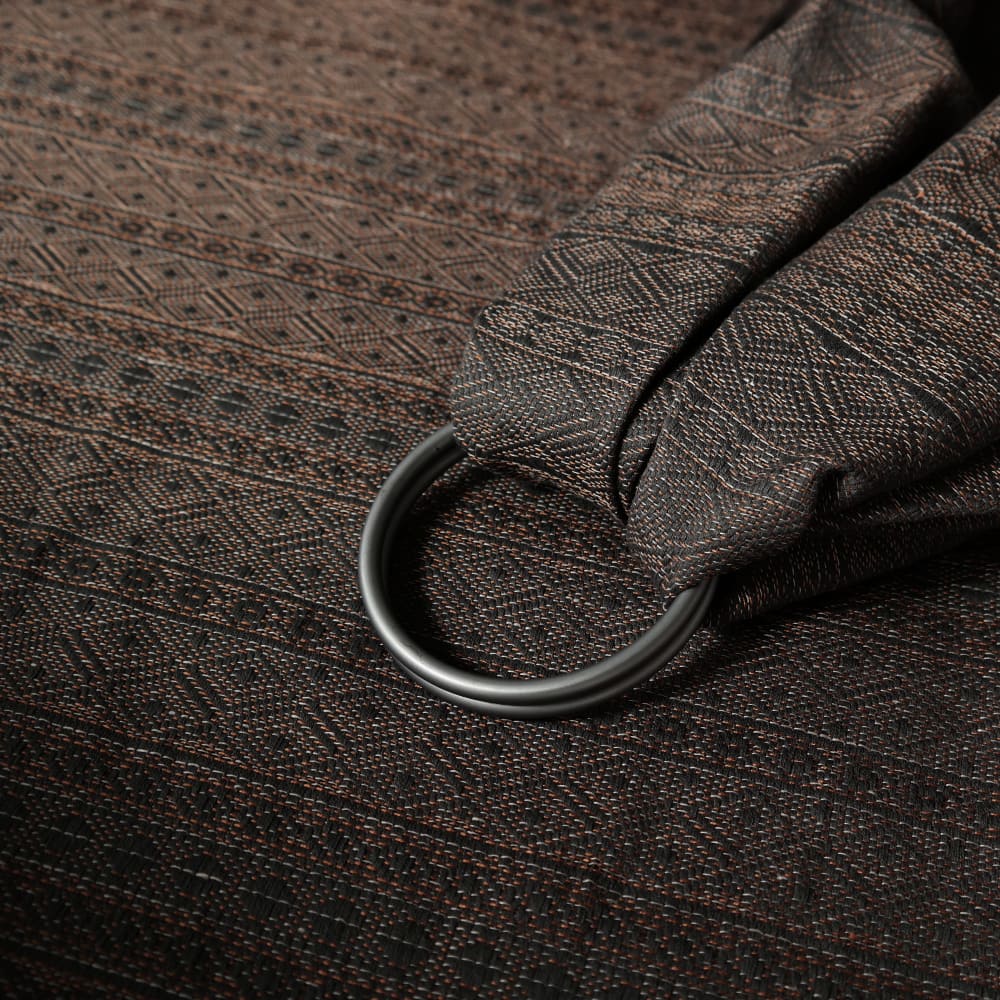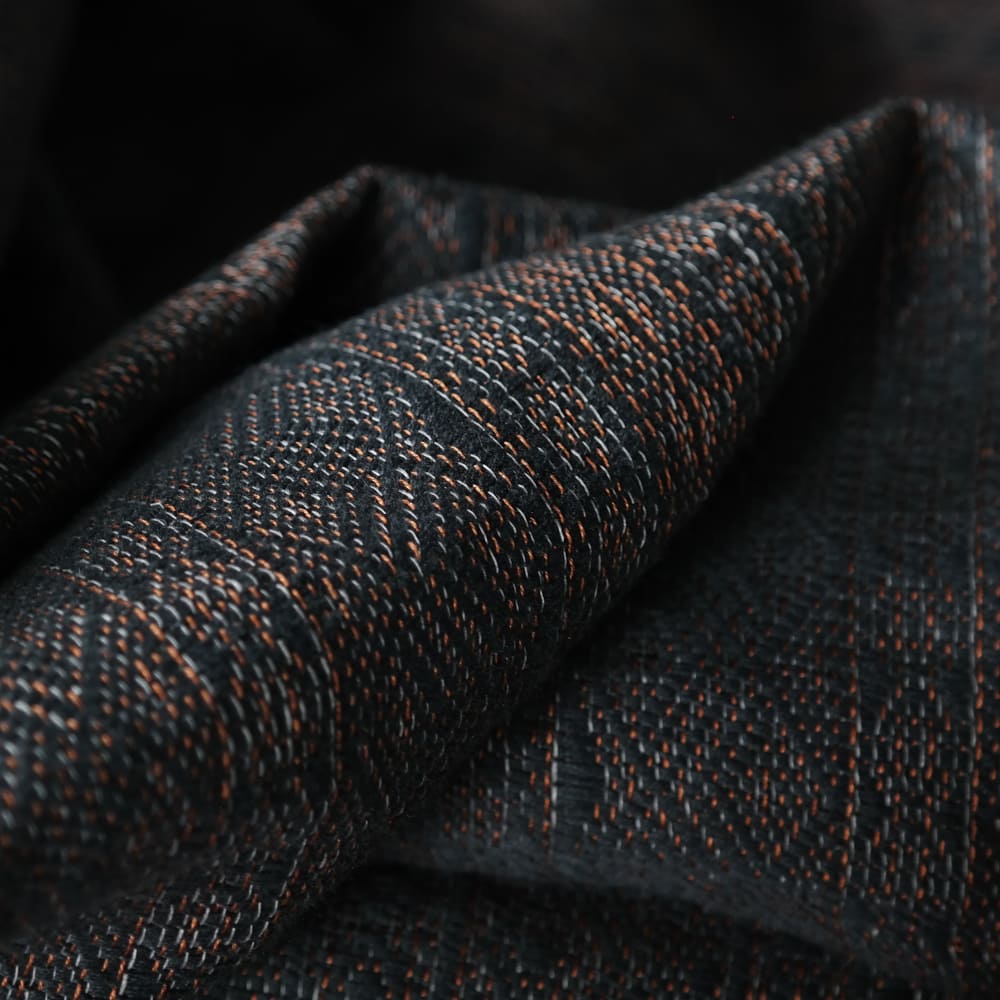 DidySling Prima Patina Tussah Linen
Color:
Slate, Copper, Rosé
Surface weight:
210 g/m²
Material:
80 % Organic Cotton, 11 % Linen, 9 % Tussah
Add to wishlist
Description
Handy and easy-to-use ring sling, fully adjustable and well suited for any user. Manufactured with the same fabrics that are used for creating the DIDYMOS wraps. Available in size 1R, the gathered "shoulder style" as a standard.
A ravishing triblend fabric, Prima PatinaTussah Linen makes also a great DidySling.
The Prima pattern is woven from slate coloured cotton that contrasts beautifully with blush linen and copper coloured Tussah silk adding a ravishing shine and Patina look to the wrap and sling.
Prima Patina is as soft as all Prima wraps and a bit fluffy. It has a slightly grippy texture that is ideal to hold knots and rings firmly in place. Though lightweight, it offers perfect support in width and length. The inherent diagonal stretch gives this sling perfect wrapping qualities and allows for precise and comfortable tying of all carries whether worn in front, on the back or on the hip. Once tied and adjusted, carries stay in place.
Linen and silk drape well, they are temperature and moisture regulating and tearproof and, together with cotton, make a perfect triblend for woven baby wraps.
Linen blends may feel a bit stiff initially, yet they become so soft and supple already with the first wash and wear.
Material & properties
Age of child: From Birth
Color: Slate, Copper, Rosé
Different Edges: Yes
Material: 80 % Organic Cotton, 11 % Linen, 9 % Tussah
Surface weight: 210 g/m²
Vegan: Not vegan

Washing & care instructions
Washable: Hand Wash With Lukewarm Water. Do Not Spin Dry!

Please follow our DIDYMOS Care Tips to make your DIDYMOS model last for many years.
Suitable Products
Suitable Products
DidySling Prima Rootwood
Lightweight Prima ring sling in soft brown tones. Quick to put on, folds up small to be at hand when needed.