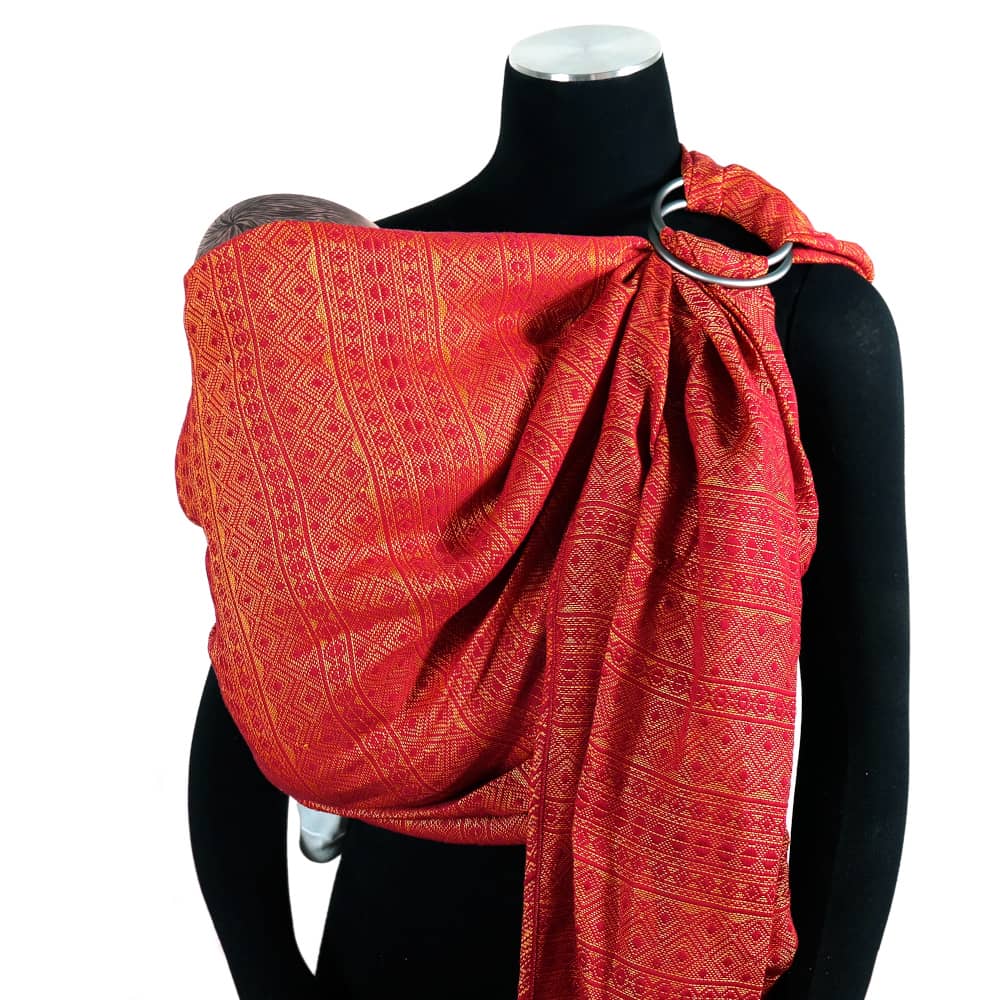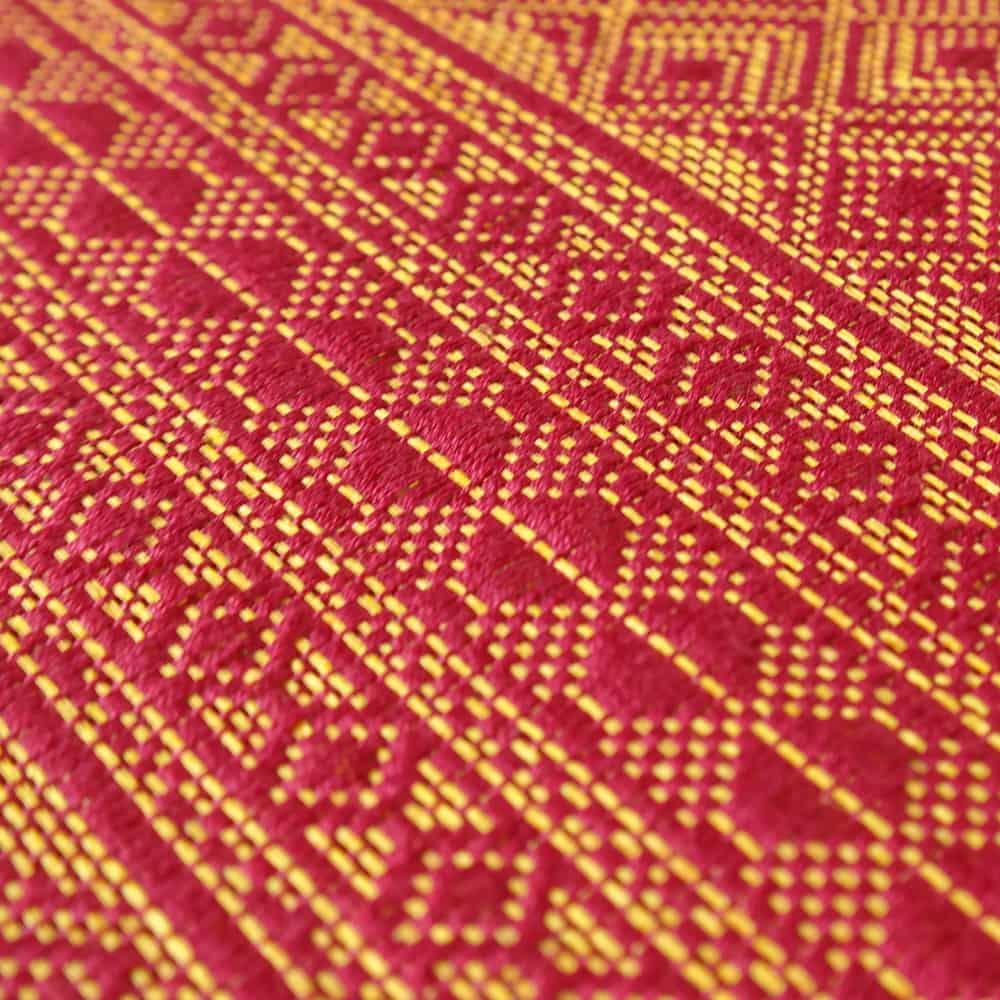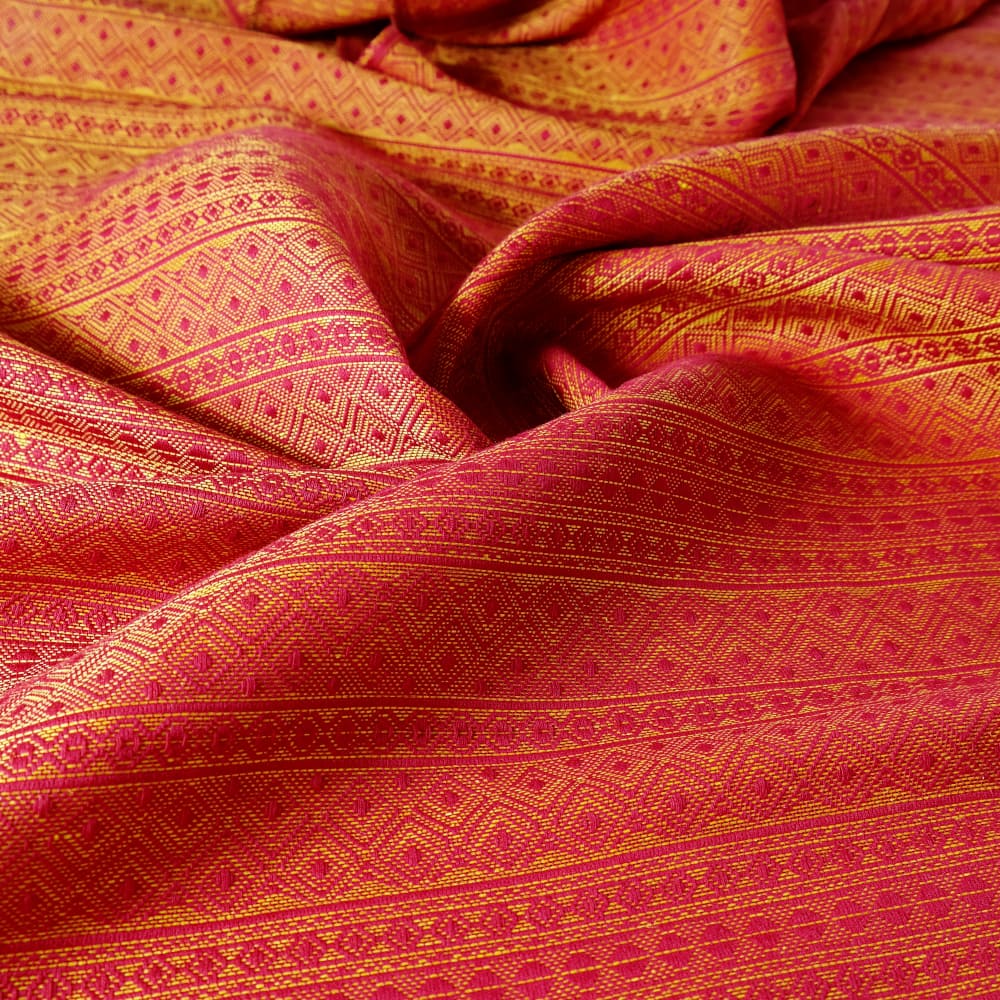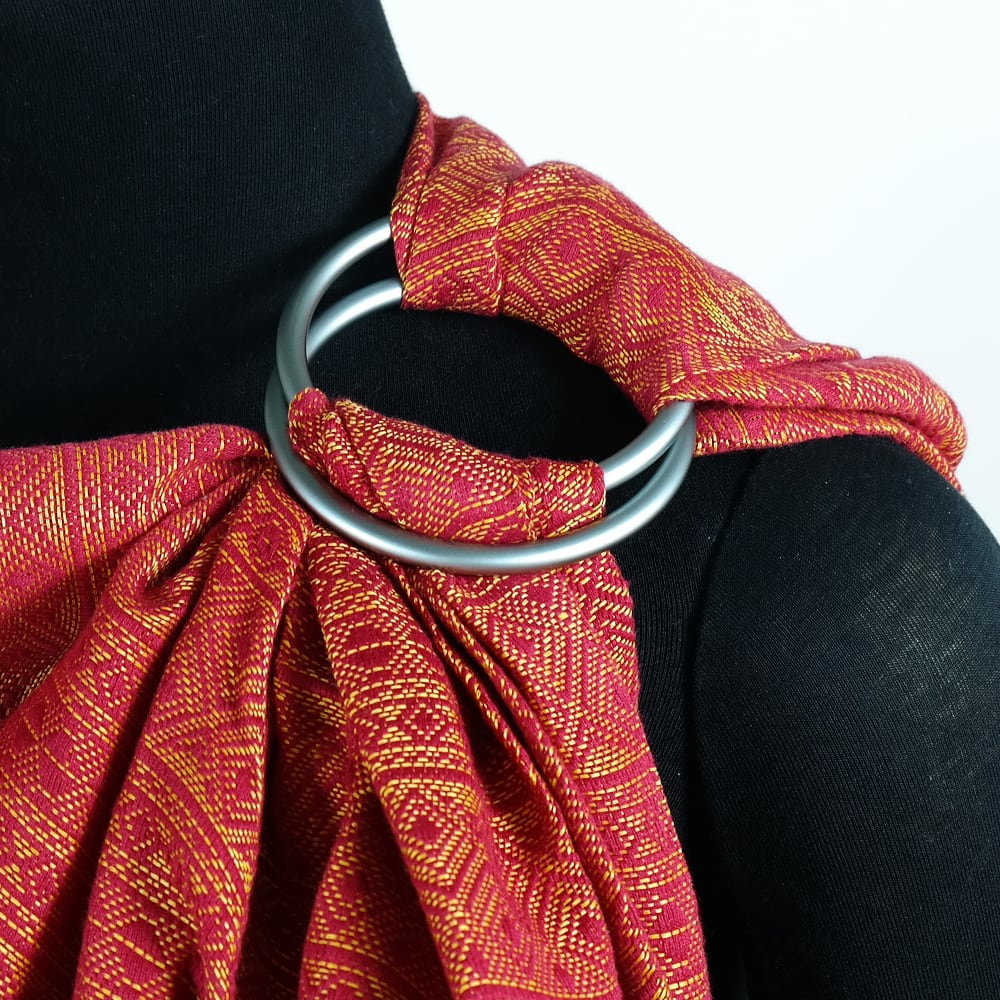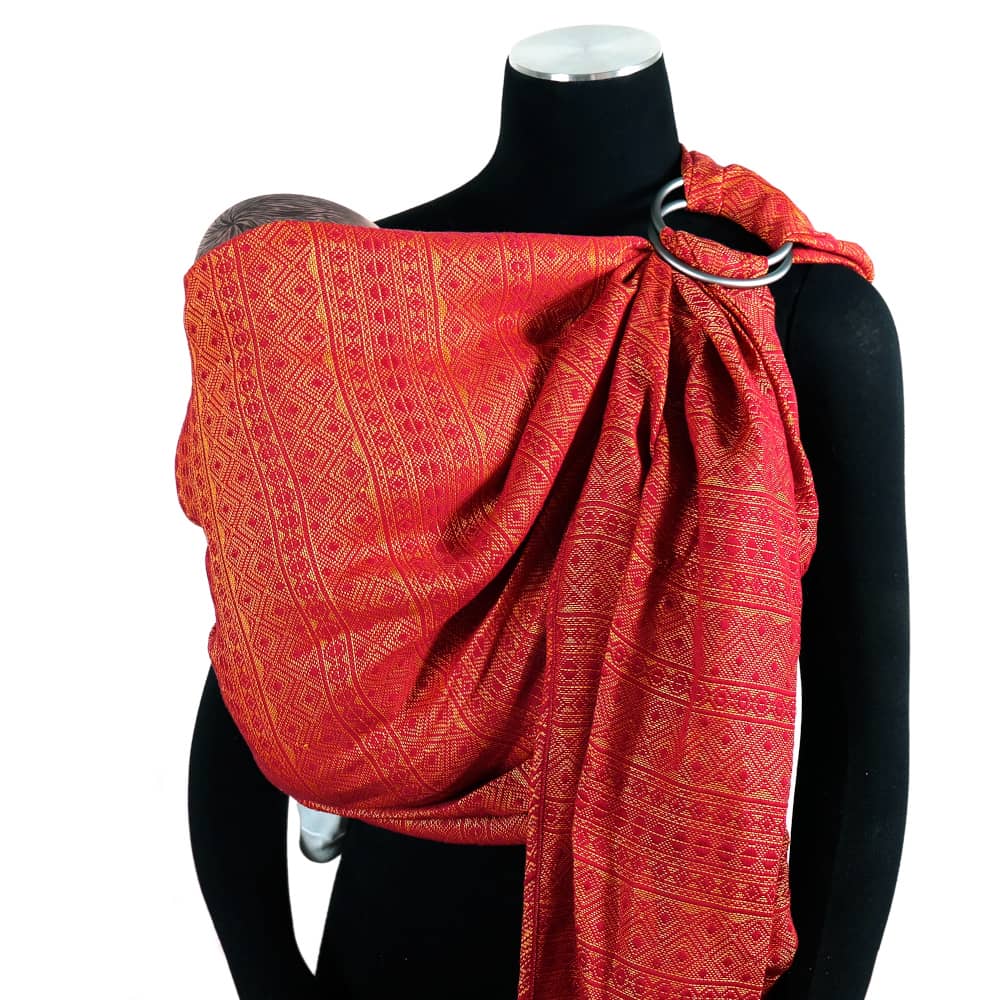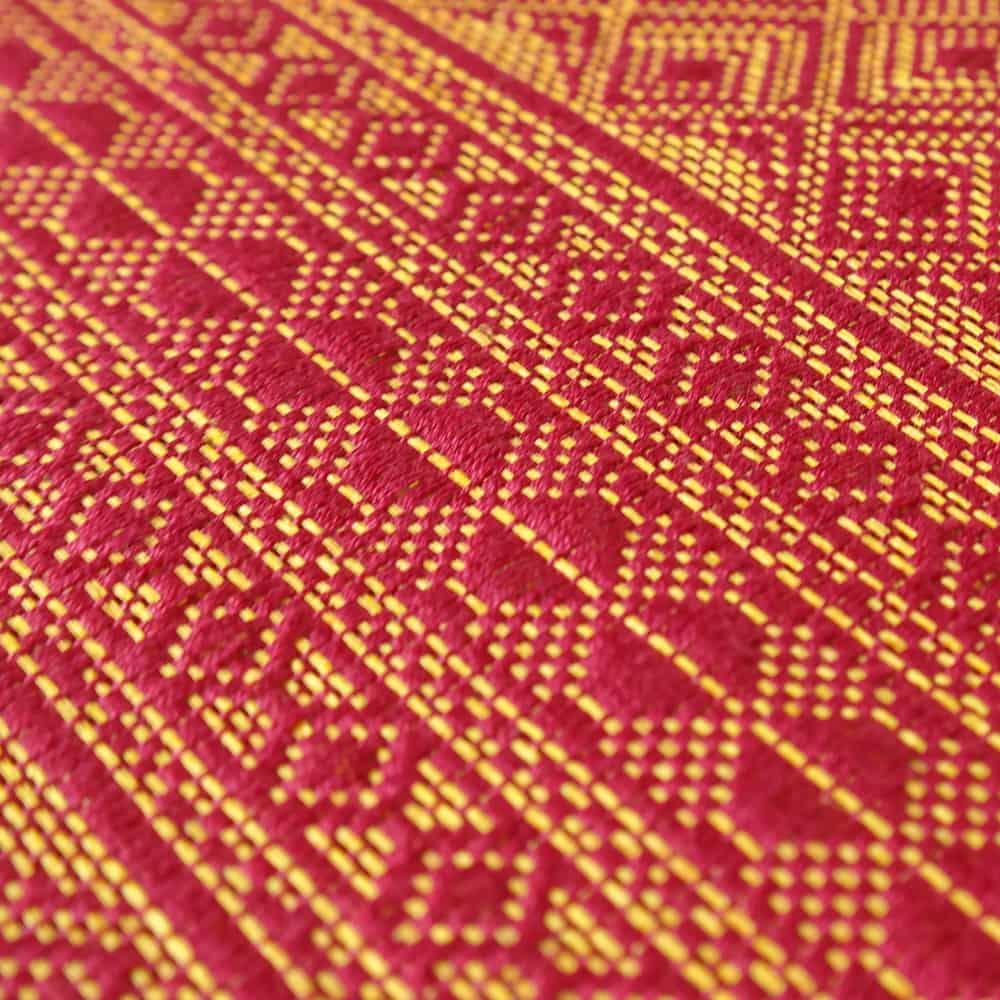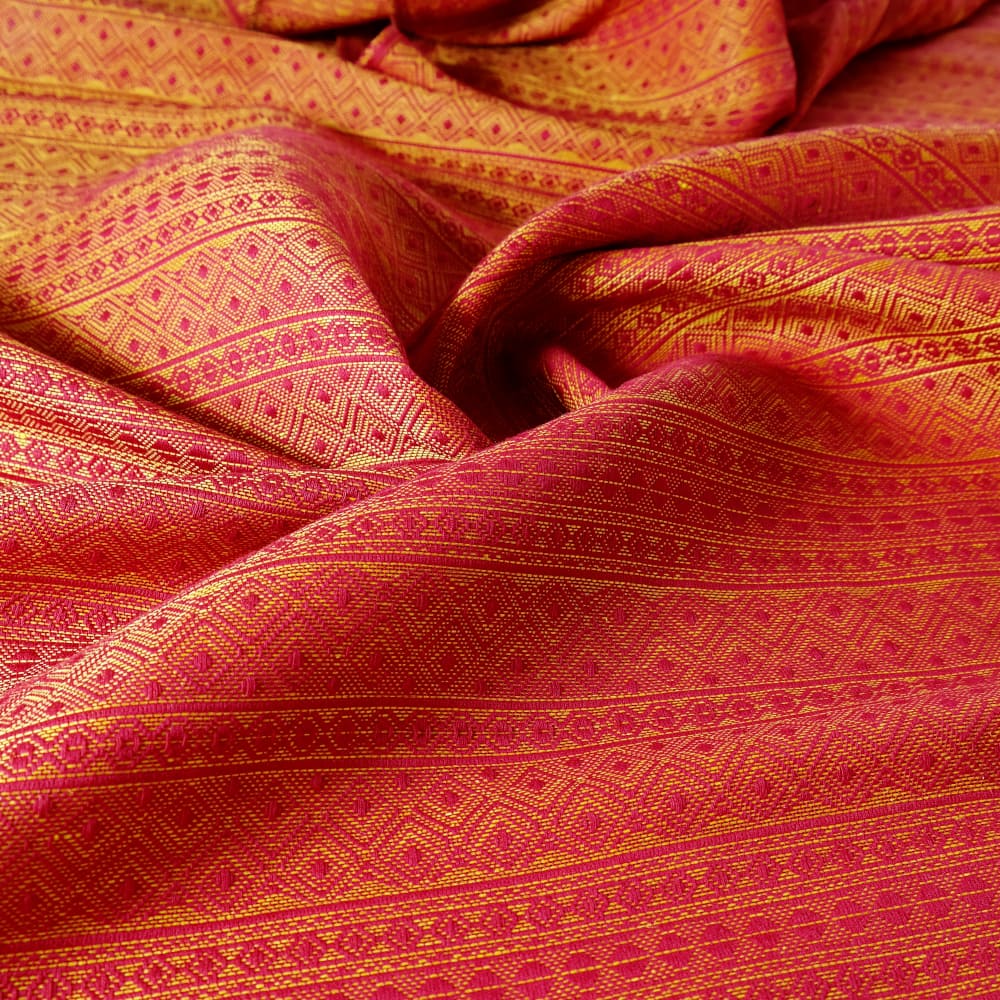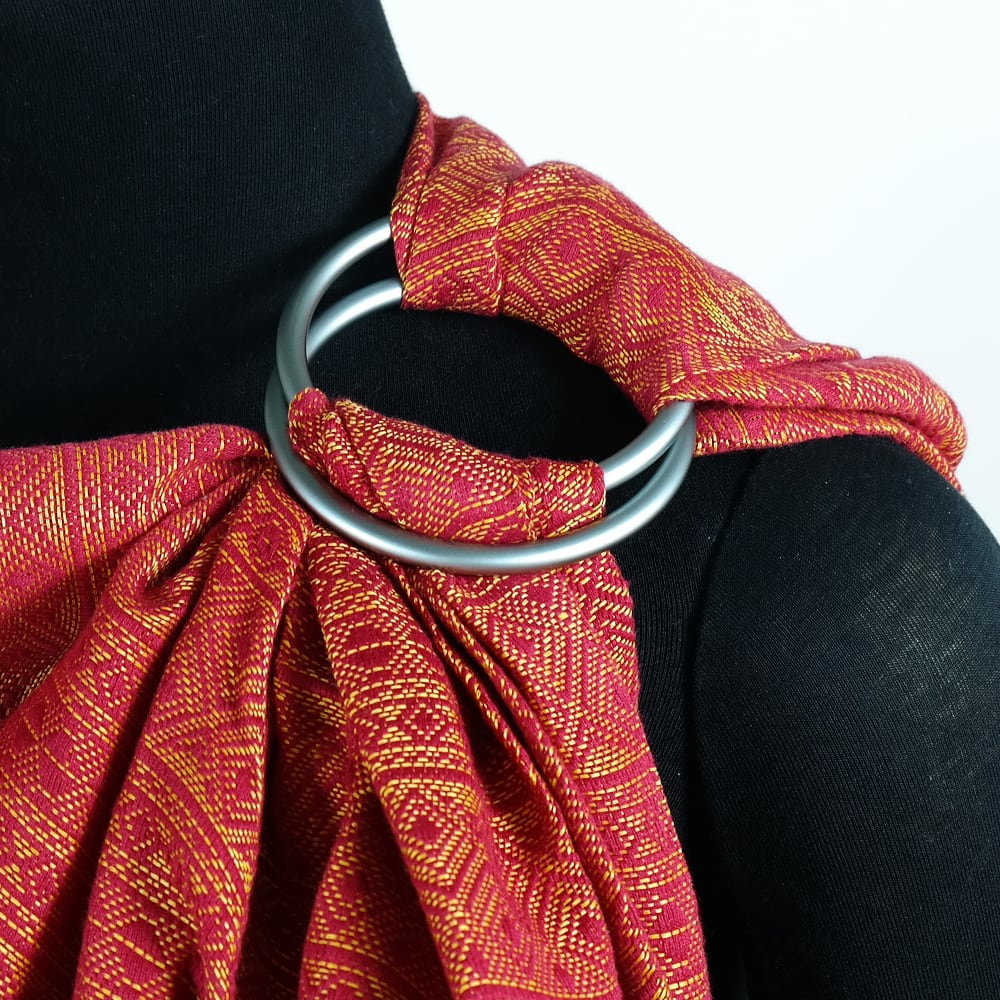 Description
Our slings with rings are convenient, quick to put on and fully adjustable. Well suited for any user, they are available in size 1R with a gathered "shoulder style" as standard.
Our Prima patterned wraps are all-time favourites and they make great slings that are much loved for their soft textile feel.
DidySling Prima Evening Glow Hemp features the intricate weave details in purple-red and gold - colours that make each other shine.
Lightweight, it is a blend of cotton and hemp and has a slightly grippy texture that makes it easy to wrap with. It adjusts to all needs and daytimes and is suited to carry your child all day long, from newborn to toddler age - in front, on the back or on the hip.
A bit stiff in the beginning, hemp fabrics break in beautifully and get soft and mouldable. They are known for aging well; the more you wear them, the softer they become. With their temperature and moisture regulating properties, hemp textiles are very skin-friendly.
Our Prima patterned wraps are all-time favourites and they make great slings that are much loved for their soft textile feel.
Material & properties
Age of child: From Birth
Colour: Purple, Gold
Different Edges: Yes
Material: 60% Organic Cotton, 40% Hemp
Surface weight: 185 g/m²
Vegan: Vegan

Washing & care instructions
Washable: Up to 60°C, Gentle Cycle, Wash in Abundant Water, Slow Spin Speed

Please follow our DIDYMOS Care Tips to make your DIDYMOS model last for many years.
Suitable Products
Suitable Products
DidySling 1975 Copper Half Linen
Handy and easy to put on, nothing quite beats the convenience of a DIDYMOS ring sling for quick ups-and-downs. It is fully adjustable and suited for any user. DidySling 1975 Copper Half Linen comes in size 1R, the gathered "shoulder style" as a standard stock. It is made from a half linen blend featuring the 1975 OS pattern in beautiful copper combined with bordeaux red. All yarns meet the highest organic standards (GOTS certified), dyes are without any harmful substances. Soft and a bit fluffy, yet with a slightly grippy texture, the fabric has inherent diagonal stretch allowing for the sling to easily mold to the wearer and baby with great comfort while supporting the baby all over evenly. Our cotton-linen blends make tear-proof, strong fabrics. Skin-friendly and temperature regulating, linen blends are highly absorbent, temperature regulating and feel cool to the touch. They are a perfect babywearing choice for warm summer days. Linen blends may feel a bit stiff initially, yet they become so soft and supple already with the first wash and wear. Note: Linen blends are grateful if washed in abundant water.
DidySling Ellipses Red
Handy and lightweight, a ring sling for quick and easy use. Available in all Didymos fabrics, colours and patterns and in size 1 R as a standard stock. DidySling model Ellipses Red Ellipses pattern with yellow-orange Ellipses on red background on one side and red Ellipses on yellow-orange background on the other side. Jacquard weave: the patterns are WOVEN into the fabric and not printed on it, they are the same on both sides, but with the colours reversed.